Attention, all singles in the military: have you been stuck in a dating rut? Yeah, it can be even more challenging to find that special someone for singles in the military.
Luckily, we've picked the best dating apps for the military USA you could try. These apps are specifically made to cater to the unique needs of the military community.
Whether you want to connect with locals or don't mind finding love overseas, these apps will help. From active-duty servicemembers to veterans looking for love, these make it easier than ever to swipe right on the ideal match. Let's dive in!
MilitaryCupid
This app is here to help all of you military folks find love in uniform. First things first, this app is so user-friendly, that anyone could rock it. It goes straight to business, with no bothering questionnaires or smth. Just don't forget about a good pic. Who doesn't love a killer profile pic, right? Flaunt that chiseled jawline or those biceps that could crush a watermelon, and watch hearts flutter.
But let's get real, finding matches is what we're all after. In the vast database, you've got over a million military personnel and civilians to choose from. Do you want someone from a specific location or branch of service? No problem. Their advanced search got your back.
Now, here's what makes it truly special – they get military dating. Relationships can be challenging when you're always on the go or deployed overseas. That's why they have a solid chat, ensuring you can connect with your love interest faster than lightning. And hey, they even send notifications because nobody has time to miss out on those love sparks.
Now, for those who like to take it up a notch, upgrading your membership will give you even more of that sweet experience. But let's be honest, the standard tools are pretty darn impressive on their own.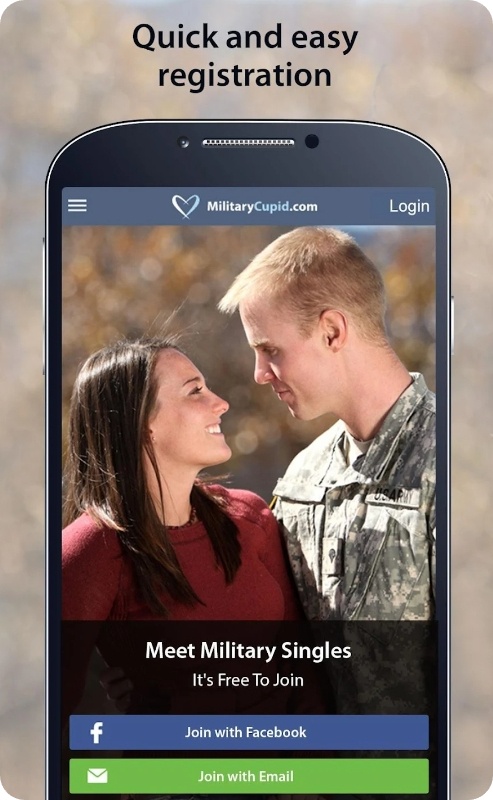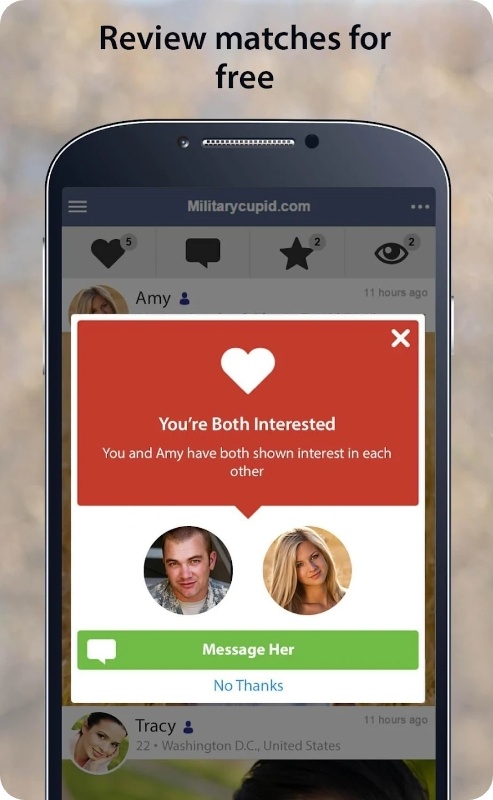 You may also check: 9 Best Dating Apps for Doctors
MD Date
Looking for your own personal hero? Try this app that brings together singles in uniform. Whether you would like a partner who serves in the Army, Navy, Marines, or else, you'll get to find a match here.
This app is made specifically for military singles and their admirers. You'll start out with something in common, a love for our brave defenders, making it easier to connect and find common ground. You can use it to find new friends, a life partner, or just some NSA fun.

Through this app, you can dive into a community of like-minders from around the globe. And with thousands of happy matches and success stories, you can trust that this app is the real deal. It's no wonder why we're considered to be a leading uniform dating app!

It is user-friendly and easy to navigate, making it easy for you to browse accs and connect with matches. And with advanced search options and filters, you can be sure you're finding those who match your prefs. Is it ideal, though? Of course not. The user pool is not as wide and it's non necessarily inclusive when it comes to LGBTQ.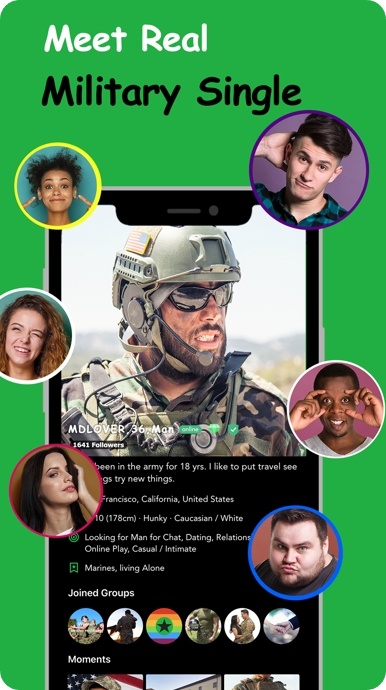 Take a look at: 11 Best Black Dating Apps
Military Dating App
Are you struggling with finding someone who gets the military life rollercoaster? This app is here to help. First off, let's talk about the sheer number of eligible singles on this app. With a member base consisting of military personnel and civilians alike, there's no shortage of options for finding your match in uniform.
Plus, it has a proven track record of successfully bringing together single men and women every day. Of course, what really sets it apart is its focus on the military community. Whether you're an active-duty service member or a military admirer, this app offers a safe, supportive space to connect with like-minders.

And with tools like live chat and video calls, you can build a meaningful connection no matter where you're stationed. But it isn't just about finding romance. It's also a great place to make new pals, share experiences and resources, and support each other through the challenges of military life.

Whether you're seeking a penpal, a workout partner, or just someone who understands what it's like to serve your country, this app has got you covered.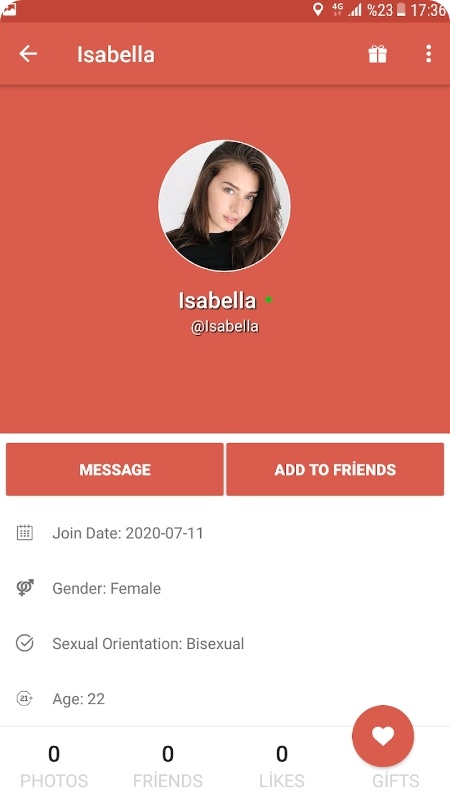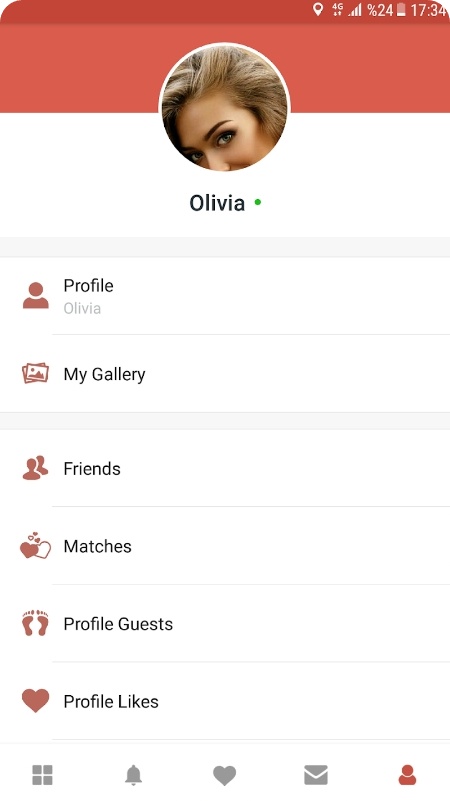 Military Mix
Here's an app that's both fun and free. It's made specifically for uniform singles, uniform army, and navy members to connect and chat with one another. If you're curious about making new friends in the Marine community, this app is the ideal place to start!
One thing that sets it apart is its emphasis on fostering meaningful connections. Unlike other apps that focus solely on appearances, this one encourages users to get to know one another on a deeper level by offering a free chat. This way, you can flirt, and hang out with military members before deciding if you want to take things further.

Another thing we love about this app is its UI. The app is incredibly easy to navigate, and you can sign up in just 60 secs! Once you've made a profile, you'll be able to instantly view veterans, heroes, and navy girls in your area. Plus, the app is totally secure, so you can feel confident in making connections without worrying about breaches or hacks.

Whether you're interested in a relationship or just making new friends, this app provides a welcoming environment for Navy, army, and military members alike.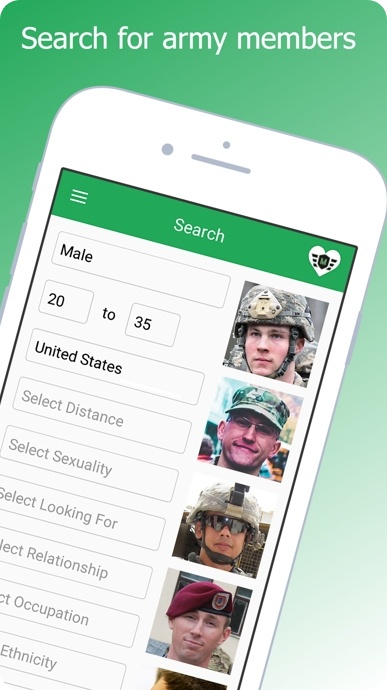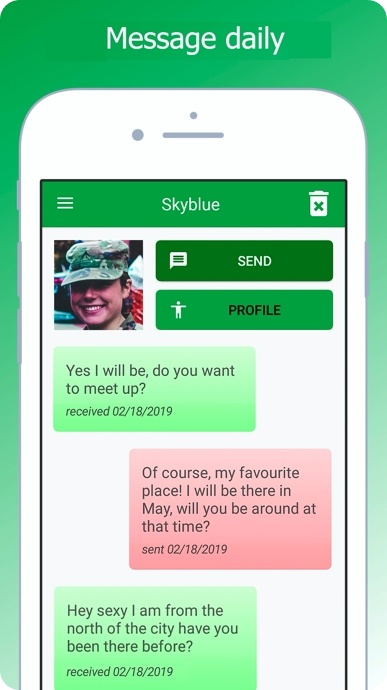 Reccomended for you: 7 Best Dating Apps for Hunters
Uniform Dating
This app is tailor-made for uniformed singles and their admirers, creating the perfect rendezvous spot for those who understand the challenges of uniformed services.
From military personnel to police officers to firefighters, this app brings together a pool of heroes who understand the unique challenges that come with their profession. It's like a VIP club for singles who rock a uniform, and you're invited.

But what sets this one apart from the rest? It's a matching algorithm, of course! This isn't your average cupid we're talking about – it's a cupid with a Ph.D. in compatibility studies. Say bye to mindless swiping and hello to meaningful connections with partners who share your interests and even live close by.

But here's the best part – the app is so simple, you won't have to think about what you're doing. With its sleek UI and intuitive layout, you'll navigate like a pro, even if you're not a tech whiz. Get ready to find exactly what you need, with just a few taps. Game on!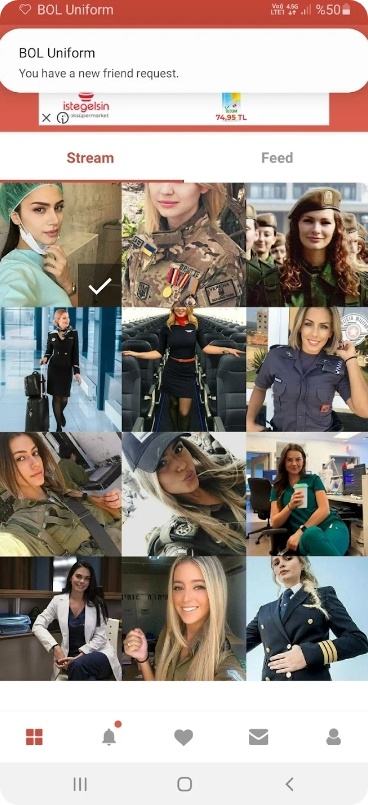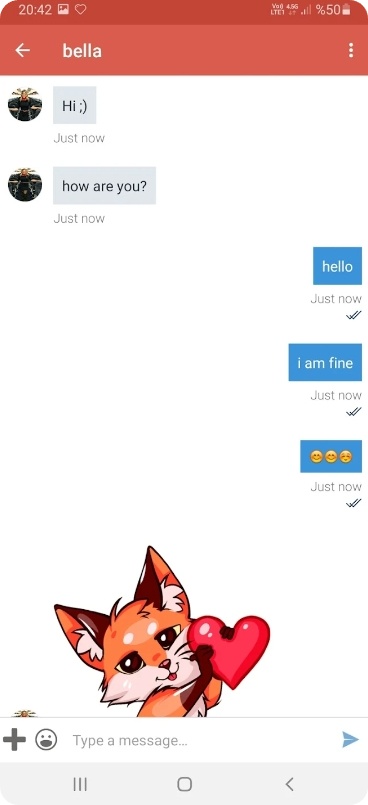 Check also: 8 Best Sober Dating Apps
Military Dating
This app caters to military singles and admirers. It's solely for those who have a love for all things military.
It uses a pretty standard but useful approach to dating. It starts with a common interest, making it easier to connect with the right people. Whether you're seeking someone in your own country or across the globe, this app can help you find the perfect match.

What makes it special? For starters, the app provides a safe and secure platform for military singles and admirers to connect. You can rest assured that your personal info is protected while you search for that special someone.

The app also has a friendly UI that makes it easy to navigate. You can search for matches based on location, age, interests, and more. Plus, the app covers a scope of tools, including live chat and video calls, so you can get to know your matches before meeting in person.

But perhaps the best thing about it is the community it creates. This app brings together like-minders who share a love for military culture and lifestyle. Whether you're a veteran or simply someone who appreciates the sacrifices our armed forces make, you're sure to find someone special on this app.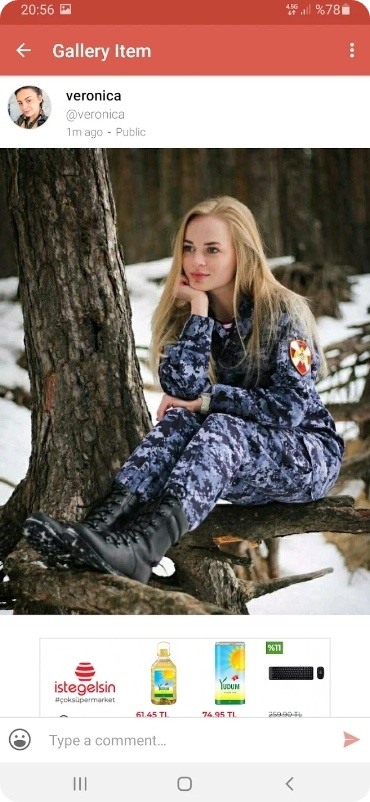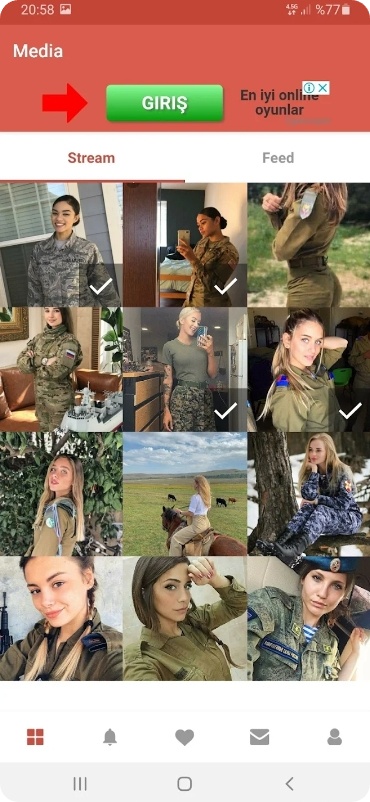 Also, for your enjoyment: 8 Best Apps Like Tinder for Dogs
Military Dating App
As a proud supporter of our military, this app aims to connect like-minded individuals who share a passion for service and sacrifice.

One of the best aspects of this one is its vast membership base, which comprises of army, navy, air force, coast guard, marines, and other organizations from all corners of the globe. Thus, you have a higher chance of finding someone who truly shares your values and understands the challenges of military life.

The app is extremely easy to use, too. You can make an acc in minutes, upload snaps, and start browsing for matches right away. Plus, it's all about commitment to safety and security (which is to be expected). All profiles are screened to ensure that they are legit and free from any suspicious activity. Your personal info is also kept confidential, so you don't have to worry about any data breaches.

And let's not forget about the fun factor! The app covers plenty of interactive tools, such as chat rooms, instant messaging, and video calls, that make it easy to get to know someone. You can also adjust your acc to showcase your personality and interests, making it easier for others to connect with you.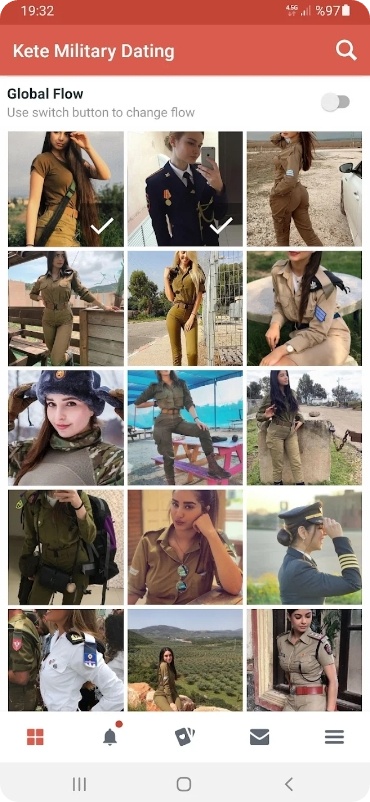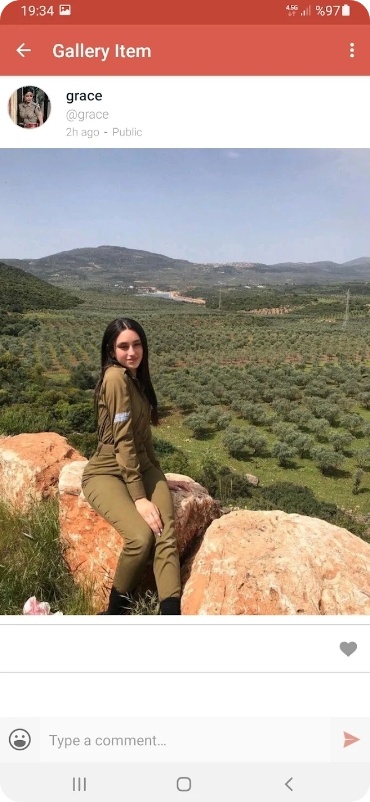 Snack
Although you might not expect it from the app catered to Gen Z users, it's also a standout option for military men and women.
One of the most unique aspects of this one is its use of avatars. You can actually meet someone's avatar before meeting them in person! It's a dream come true for all the sci-fi enthusiasts out there, and it's a great way to get a feel for someone's personality before taking the plunge into a real-life date.

But it isn't just about gimmicks. They use AI to showcase your best attributes and charm potential matches. Compatibility is key, so they cover icebreakers and a personality test to help you discover your dating strengths. No more awkward small talk or generic conversations.

And the best part? It is completely free! You can sign up, fill in your bio, and search through accs of singles in your area. Plus, by using military hashtags, you can easily find others in the armed forces who understand your unique lifestyle and challenges. It's an innovative app that gives a refreshing approach to online dating.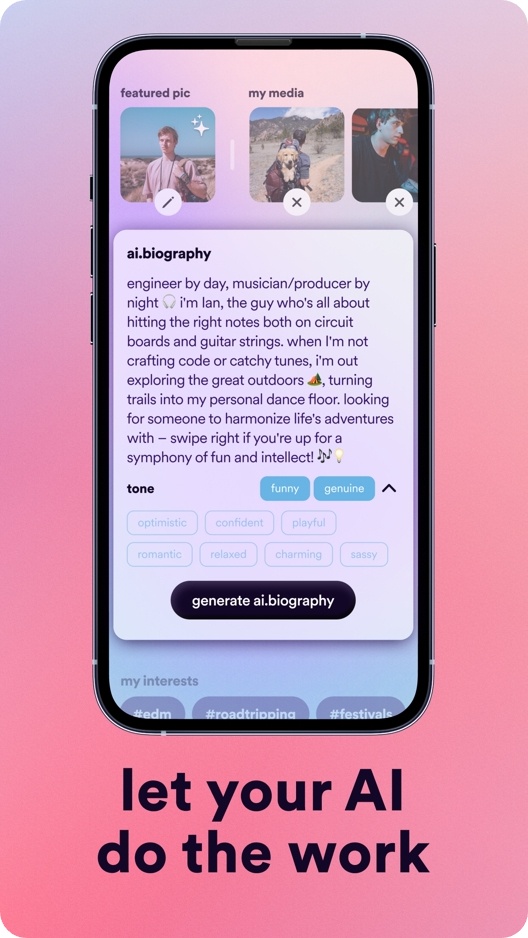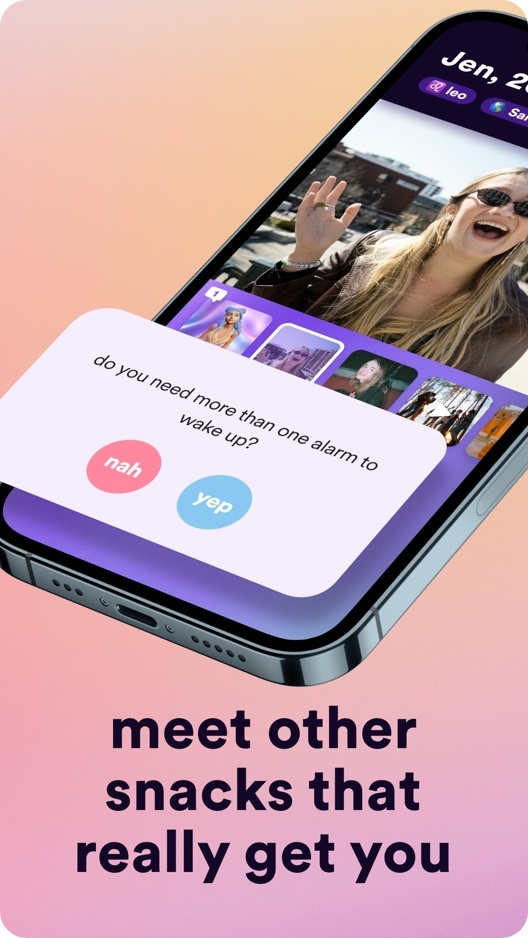 You might be interested in: 6 Best Childfree Dating Apps
Zoosk
Tired of the swiping marathon that ends up matching you to someone who lives 200 miles away? This app will help. It proudly boasts a jaw-dropping membership count of 35M (yep, you read that right!). It's a darn good number – especially when it comes to finding love in uniform. Good luck finding that many eligible singles on any other military dating app out there!
It's the ultimate go-to for serious relationships or casual dating. No more confusion or awkward conversations down the line, the app ensures smooth communication between matches, helping you plan that ideal date or simply get to know each other better.
Plus, it knows how to cater to military members like a pro. No matter where you're stationed or how often you PCS, be prepared to be wowed by the sheer number of matches in your area. Distance, age, religion – you name it, you can filter it! Because let's face it, finding love should be as easy as shooting fish in a barrel (or maybe something a little less violent, but you get the idea).
So, whether you're up for a long-term connection or a cheeky little fling, this app is the ultimate wingman. With its friendly UI and a massive pool of members, this app is screaming your name.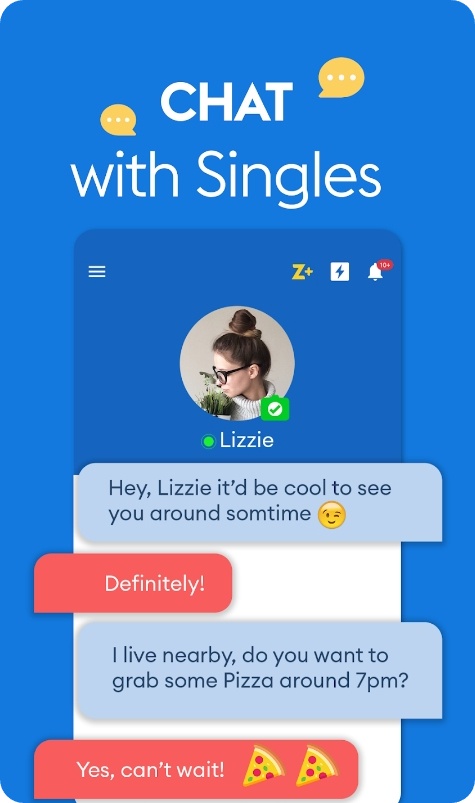 eharmony
As the go-to app for serious singles, this app understands that soldiers don't have time to waste on aimless encounters with civilians who don't understand the demands of military life.
It has got your six when it comes to finding love that's worth fighting for. This app is all about quality over quantity, and with every 14 minutes someone finding love here it's clear they're doing something right. In fact, over 2M people have found their happily-ever-after thanks to its commitment to matching like-minded souls.
What sets it apart is their comprehensive questionnaire, which helps to match you with someone who shares your values and goals. Whether you would like to date a fellow soldier to share deployments with, or you want to settle down and start a family, the app's sophisticated algorithm will connect you with compatible singles who are ready to take the next step.
And whether you're in uniform or not, you deserve a partner who understands the unique challenges and rewards of military life. The app does have its cones with paid packs and all, but there's a trial to test things out.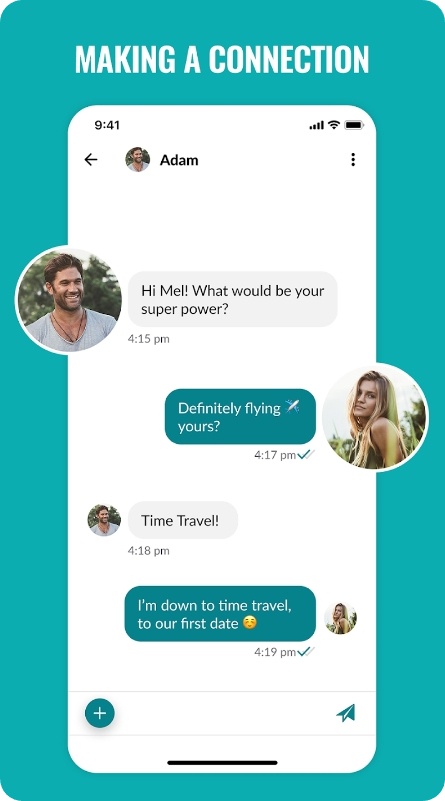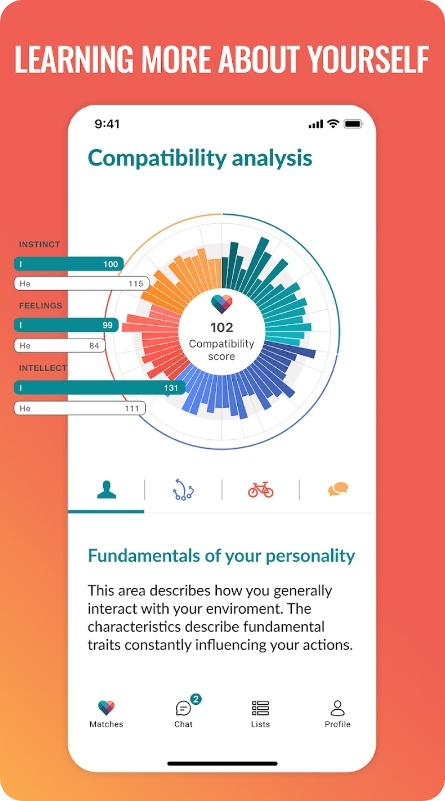 You may also check: 15 Best Dating Apps for Collective Fitness and Yoga
Christian Mingle
If you're surprised by this app making it into such a list, don't be. It actually has a solid reason to be here. You see, the stats show that around 70% of military people identify as Christian, so your chances to find love in a uniform are rather high here.
This app is filled to the brim with eligible bachelors and bachelorettes who prioritize their faith and are seeking a lifelong commitment. But let's be real, this isn't your average dating app. It isn't interested in hookups or casual flings. No, sir. This is a community of serious Christian singles who are ready to find "the one" and start building a life together. If you're seeking a quick and easy hookup, this is not the one.

The app is user-friendly and covers a scope of tools to help you find your soulmate. From extensive bios with in-depth info about each user's faith and values to personalized matches based on your prefs, this app narrows down your search quite well.

And the best part? The community on this app is like no other. You'll find a supportive group of Christians who are all on the same journey as you, seeking love and companionship in a world that can often be cold and lonely.