Strategy games are still one of the most popular kinds of games in the world. Millions of people are playing online, offline and build their success in those games. However, it caused a certain misfortune: the developers have produced so many strategy games nowadays, and not all of them are worth your attention.
The same applies to the offline strategy games for PC. It means the developer faces a complex task – to make a game interesting without the team playing, so the player would feel captivated playing on his/her own.
You may also like: 11 Best Offline FPS Games for Android
It's all about decent gameplay, detailed locations, an interesting story, and, of course, excellent graphics. All of that you can find in the best offline strategy games for PC article that you're going to read down below.
1. Aven Colony
The first game on our list is Aven Colony. It is an excellent construction simulator where the user protects human colonies on an alien planet. Make huge megapolises out of your colonies and discover a new world for yourself. The extreme natural elements will appeal to many players.
This atmospheric unique game with many possibilities and pleasant interface will not leave you indifferent. Aven Colony begins with a learning process for the player, during which it shows all the nuances. This process is part of the campaign mission, so don't miss it.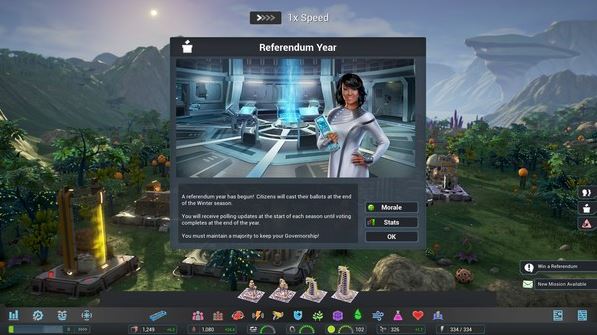 Chose the normal difficulty level, but there are levels that are much more difficult. The story missions of the campaign are all different and interesting. Aven Colony has all characteristics of a decent city building simulator. Keeping track of citizens step by step, setting up the best jobs.
You also have the opportunity to choose what and in what quantities to produce, or perhaps you want to grow vegetables in the beds. Unreal fantastic landscapes meet us on different maps.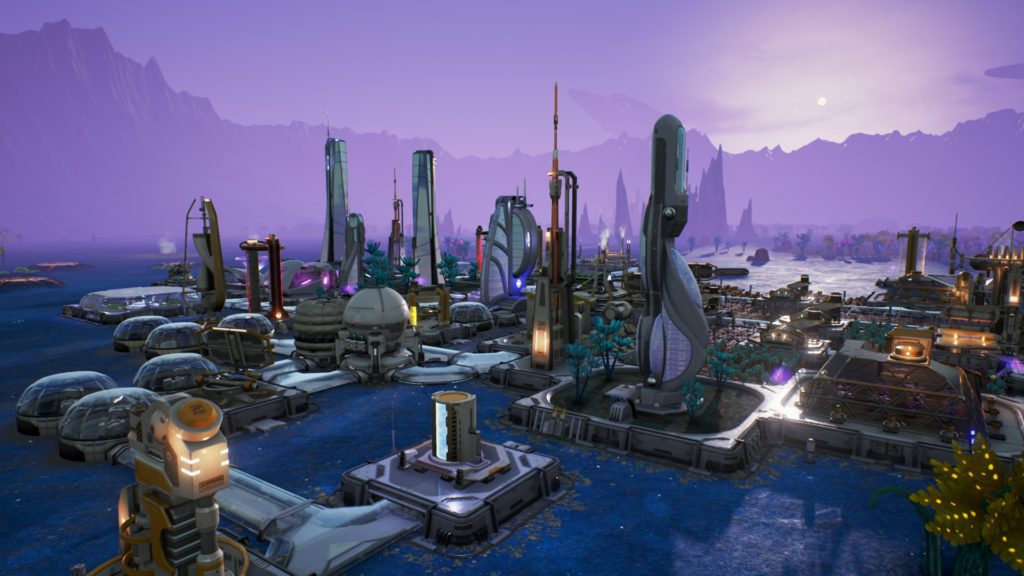 Time passes pleasantly during the game. As for the graphic of Aven Colony they made it at the highest level. Let's talk about the pros and cons. A significant plus for the game is meditative city planning for games of this genre.
A pleasant soundtrack will accompany you throughout the game. As for the cons, we would like to highlight the monotonous tasks, there is no feeling of science fiction. The game scored 7.8 out of 10 user points on Metacritic and a lot of positive reviews.
However, you cannot download Aven Colony as it is a onetime purchase model.
You may also like: 11 Best Zombie Survival Games for Android & iOS
2. 8-Bit Armies
If you've been looking for strategy games for a long time, then retro 8-Bit Armies will definitely suit your taste. The game's vivid Voxel graphics are the fastest, easiest to use, and understandable.
The essence of the game is to extract resources, supply the army, build a base and its defense in order to crush opponents! 8-Bit Armies has 3 modes: single-player, for two players, and multiplayer modes.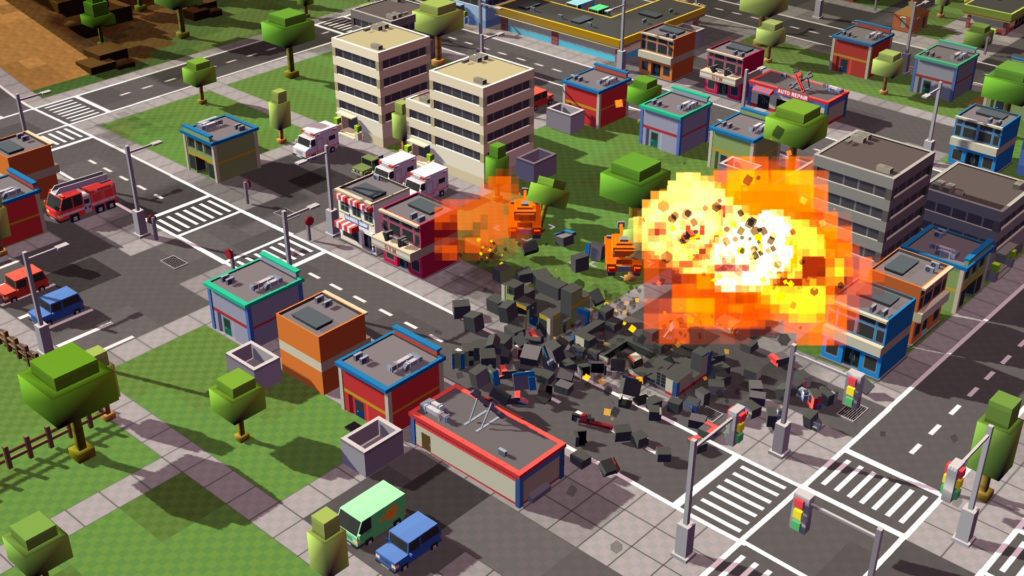 The game includes 10 maps for multiplayer, 12 tasks for playing with friends, 25 storyline tasks offline. An enormous space on the maps will allow you to complete a variety of tasks with your friends. Clear and balanced gameplay. This game is suitable for RTS fans.
The major drawback is the complete lack of variety. The game has two functions: guards and renegades. Each has its own unique set of buildings and 11 types of units. Terrain elements do not affect the gameplay.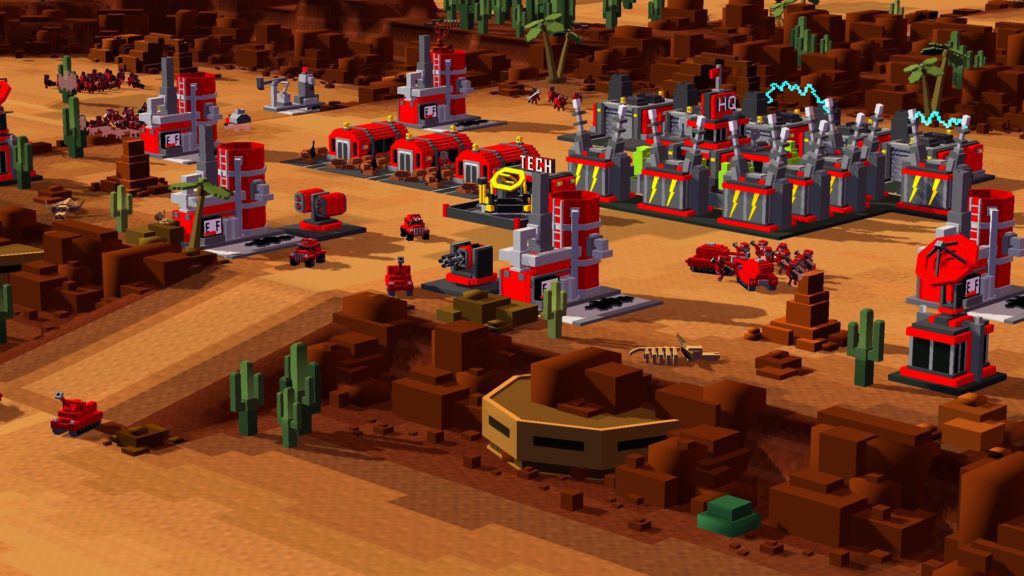 There is no way to capture buildings, a small set of implemented maps, locations lack variety, the control does not contain enough information. 8-Bit Armies is a regular RTS with classic mechanics.
The game scored 7.2 out of 10 user points on Metacritic and a lot of positive reviews. For those unfamiliar with these kinds of games, it will be a brilliant start in exploring the general concept of RTS. Unfamiliar with the basics of the genre. The game is an impressive start in exploring the general concept of RTS.
3. The Banner Saga 3
Love Viking stories, or maybe you are interested in Nordic mythology? Then this strategy developed by Stonic for the PC platform will certainly please you.
Banner Saga 3 is a strategy game developed by Stoic for the PC platform. The publisher distributes banner Saga 3 worldwide on a one-time purchase basis, Versus Evil. You can't download from Torrent. The game is rated 8.0 out of 10.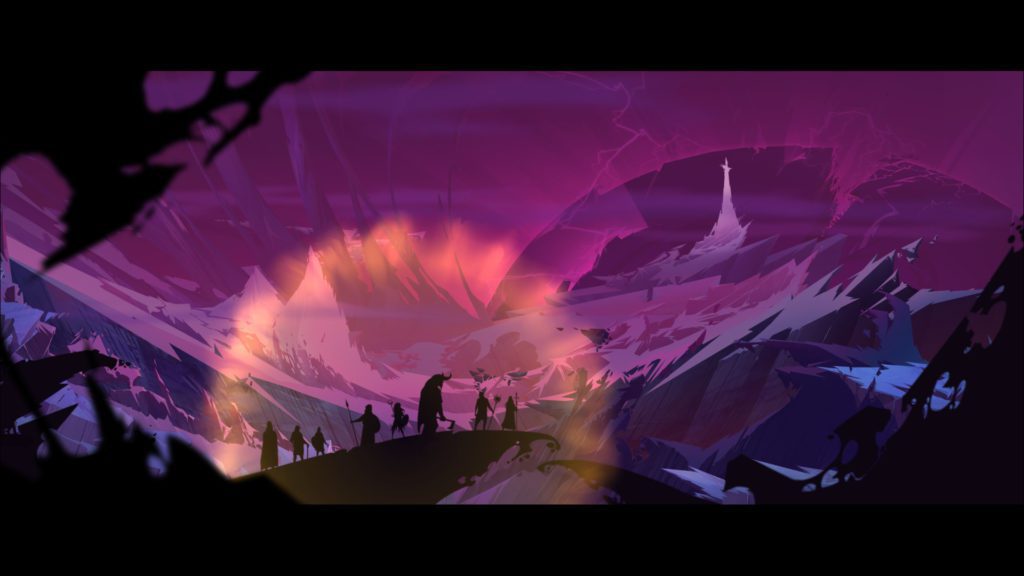 We should notch the most outstanding features in the game, such as turn-based tactics, plot, tactics, role-playing game. Of particular note is the single player subtitle. Game mode for one player. The Stoic's graphic artists did an excellent job. It made the sketch in purple tones.
Another great composition by Austin Wintory accompanies us throughout the game. A single-player game that will force you to progress through a thorny and full of discoveries.
In conclusion, the music and scenery are still unusually beautiful, the atmosphere will immerse you in Nordic mythology with an interesting combat system. As for the disadvantage, it is insignificant as an incomprehensible ending that will make you feel intrigued.
4. Halo Wars 2
The next game on our list is Halo Wars 2. Feel like the commander of a battleship squad. This game is a simple dynamic real-time strategy game. The game begins with all the famous Halo game universe. Halo Wars 2 offers you the opportunity to test yourself as the commander of the battleship "Spirit of Fire".
It divided the plot into 13 missions. The game can build your own bases, vehicles, as well as hiring armies. All battles take place in the most diverse and vibrant territories. As for the multiplayer, the Xbox Live system involved here, and the battles take place in various modes, including 3v3 team battles, Blitz card mode, and deathmatch.
You can play the campaign in a cooperative mode with friends. Halo Wars 2 is available on Xbox One and PC. The game scored 7.0 out of 10 user points on Metacritic and a lot of positive reviews.
The advantages of this game are beautiful videos and beautiful pictures. The disadvantages of the game include a short campaign with a boring plot, various technical problems. Overall, Halo Wars 2 is suitable for newbies, so the game is cute, but RTS fans will probably not like it.
5. XCOM 2
XCOM 2 is one of the most loved and requested games. Virtuous studio could create a perfectly light game. XCOM is a well-known series of tactical games. XCOM 2 realised in 2016, first on PC and then on consoles.
Perhaps this version cannot please you with a stable frame rate, but the XCOM game has always been famous for its unforgettable quality. Every step should be thought out in advance, the game requires a certain dexterity and insight.
You will constantly face the choice "Who will survive and who will die", what to improve, what mission to go through? The texture of the game has dropped a little, but this is noticeable.
The brutal amount of content and the verified gameplay have gone nowhere. The game scored 7.3 out of 10 user points on Metacritic and a lot of positive reviews.
Let's note the advantages such as a more diverse and dynamic strategy on the global map, new options for combat operations, new tactical opportunities. As for the cons, the authors have reduced the artificial time limit in many tasks; the inability to change the outcome of many events in battles.
6. Endless Legend
All events are developing on the planet Aurige. Eight factions are fighting for supremacy in local territories, each of which is absolutely unique, fantastic, and colorful in its own way. It has a completely unique set of troops, its own racial heroes, an amazingly consistent style – both visual and text.
The creators of Endless Legend have a lot of surprises in store for us. The strategy received positive reviews from gaming publications scoring 82 points on Metacritic. We can afford to establish countless megacities. The world map divides into regions here. One region contains one city.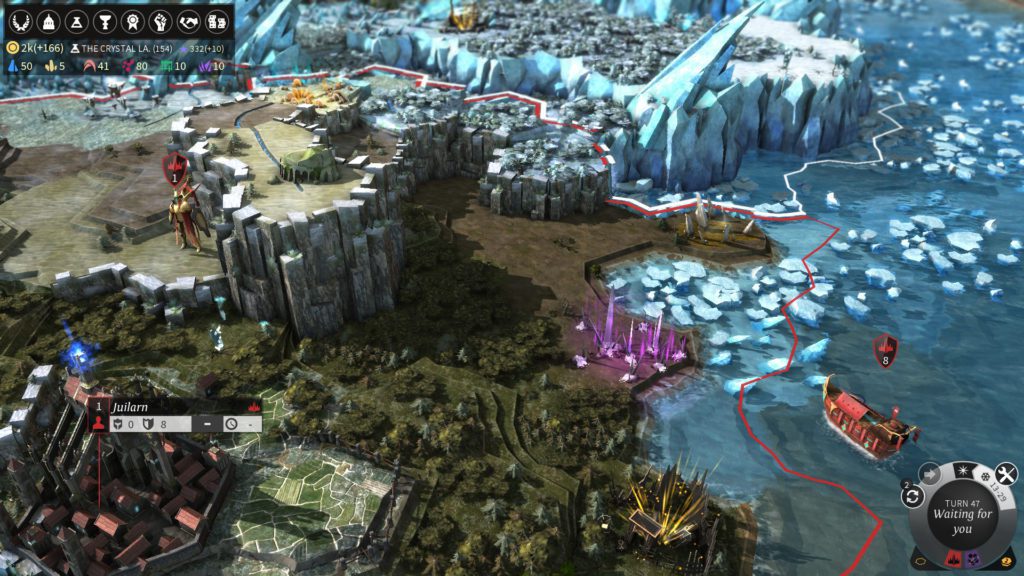 Be careful, while we are exploring new territories and building megacities, our competitors have time to capture half of the map. The fights in Endless Leg well done. Having entered a clash with the enemy, we find ourselves in a separate tactical mode. Separate respect is the smooth and aesthetic transition from the global map to this battlefield.
The undoubted advantages of this game include varied and addictive gameplay, atmospheric storylines, stylish factions with unique "units" and bonuses, elements of the role-playing system; an abundance of content. Unfortunately, one clear drawback is the boilerplate side quests.
You may also like: 11 Best Games Like Mabinogi
7. Castle Storm
A game where you will take part in real medieval artillery battles. Castle Storm is a game reminiscent of our beloved Angry Birds. In the game you can find catapults, soldiers and magic, various castles and other medieval buildings.
Nice graphics and realistic physics will accompany us throughout the entire battle. Battles take place in several network modes. The key to future victory is a fortress that users first build and then destroy. The modular assembly system makes it possible to build a wide variety of types of fortresses.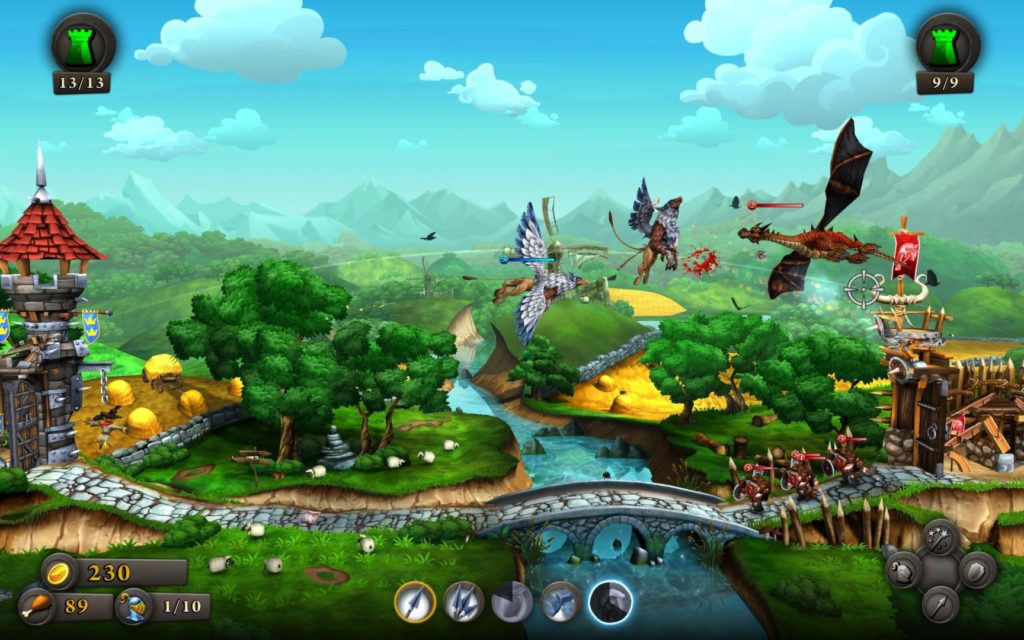 Attacking each other carry out with the help of troops and siege weapons. The game has a fairly wide range of units that open after passing the single-player campaign.
All units can be given orders. Sometimes on the battlefield, it may call the commander-in-chief with the ability to control him independently, as in a platform game. Castle Storm scored 7.7 out of 10 user points on Metacritic.
The game has everything you need: excellent graphics and physics, single and multiplayer modes, ranked matches, building castles and, of course, Angry Birds gameplay – what else does a great time killer need?
8. Valkirya Chronicles 4
If you are a fan of anime, then Valkirya Chronicles 4 cycle of tactical action games from SEGA will certainly delight you. You take control of several groups of soldiers, move them around the map, completing various tasks. Grab. enemy base, destroy the enemy all in one tactical action game.
Each successful completion of the task brings you experience points and money that you can use to improve soldiers, buy new equipment, and build a base. An enormous selection of classes and orders gives you the opportunity to use a wide variety of tactics, considering missions and playing styles.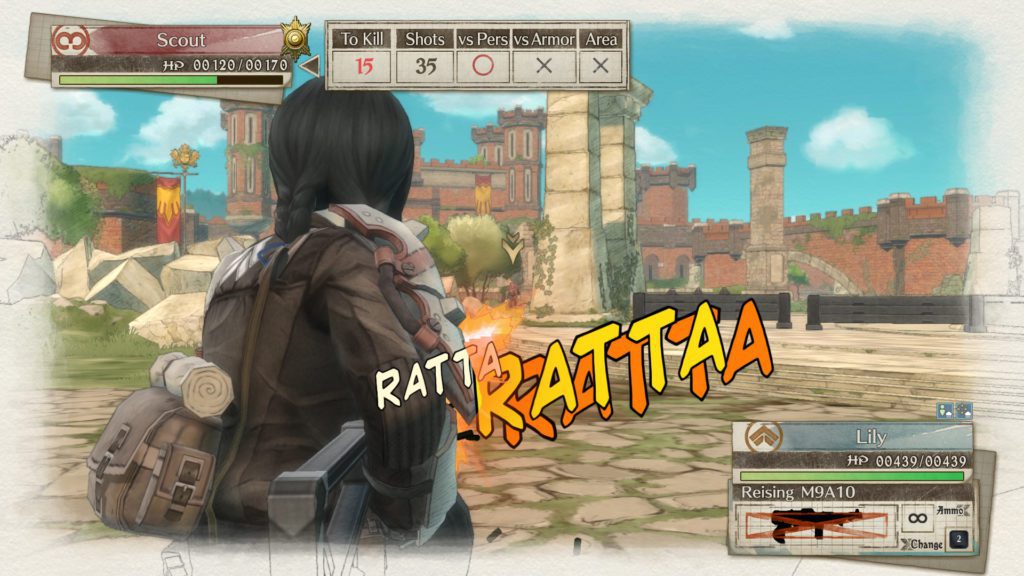 Explore the terrain with the help of a scavenger, destroy the enemy from a safe distance, make the tank a fighting force, whatever your imagination wants.
An amazing feature in the characters of each of the personage who have good and bad habits too. This can help you during the fight. Valkirya Chronicles 4 scored 8.1 out of 10 user points on Metacritic.
Summing up, it should be noted the original multi-faceted gameplay, various missions. However, as in any game, there are several shortcomings here, such as old cheap graphics with a simple plot.
9. Game Dev Tycoon
Do you have a lot of free time? Don't know what to do? Welcome to Game Dev Tycoon! Create your own company in this game development business simulator. The game starts in the garage. We choose our first project and develop it as a beginner. We choose a genre, by platform, genre theme.
The development of your game will comprise 3 stages such as gameplay, quests; dialogues, design, intelligence; graphics, and sound. In process of creating a game, the developer generates design, technology, and research points.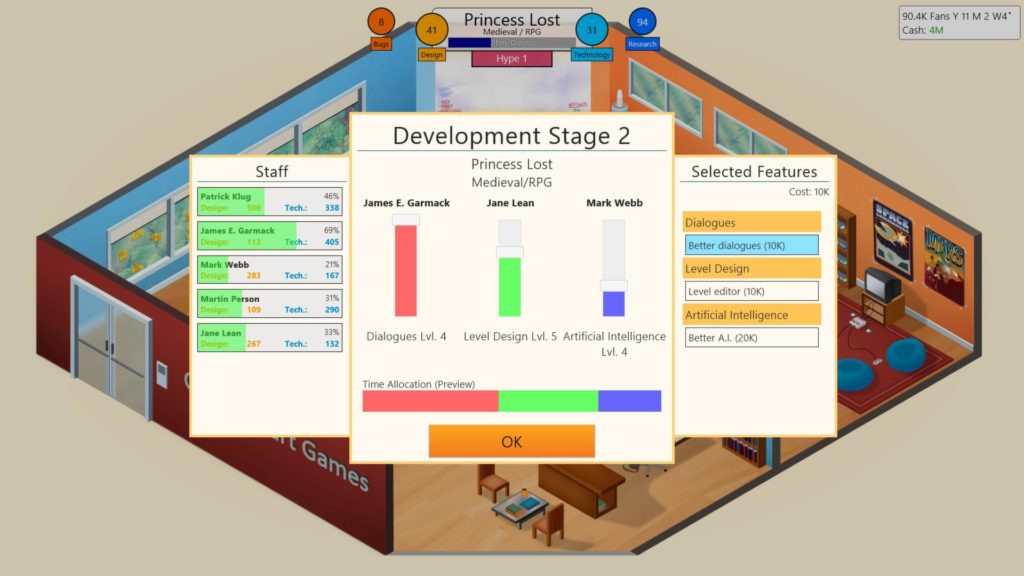 The first two types show the quality of the game and show what the emphasis is on. Research points can unlock new technologies and opportunities. Choosing a genre to create your game is very boring.
There are only 6 of them: Action, Adventure, RPG, Simulator, Strategy, and Casual. Experiment with combining a wide variety of genres. Game Dev Tycoon scored 8.0 out of 10 user points on Metacritic.
During the game, it will prompt you to create a laboratory. Determine the size of the tranche and the choice of research, then open the laboratory. You can open your own distribution network as well as create and sell your own game consoles.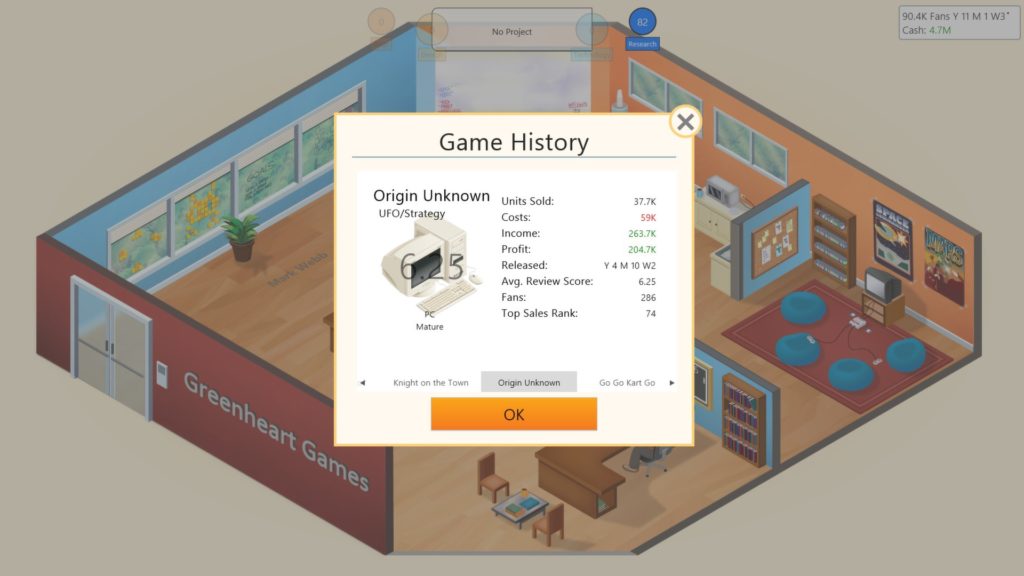 By playing the game you can watch from the camera what is happening in the office in order to fire lazy people on time.
Let's highlight the advantages and disadvantages. The advantages include interesting graphics and the idea of ​​the game. After several hours of playing, you notice that events are developing according to the same scenario, the same strategy, there are no exclusive agreements, it is impossible to show the price of your game.
10. THRONEBREAKER: The Witcher Tales
The Wither Tales is a non-role-playing game for one player, where you have to face a lot of puzzles that you will have to solve as well as wage card battles in the world of The Witcher. On the first play through, you do not know what is happening at all.
This game will not ignore your actions, for this reason, and you need to select the right words for each interlocutor. You can talk to each hero in your camp, learn many secrets and secrets that are revealed as you move through the plot.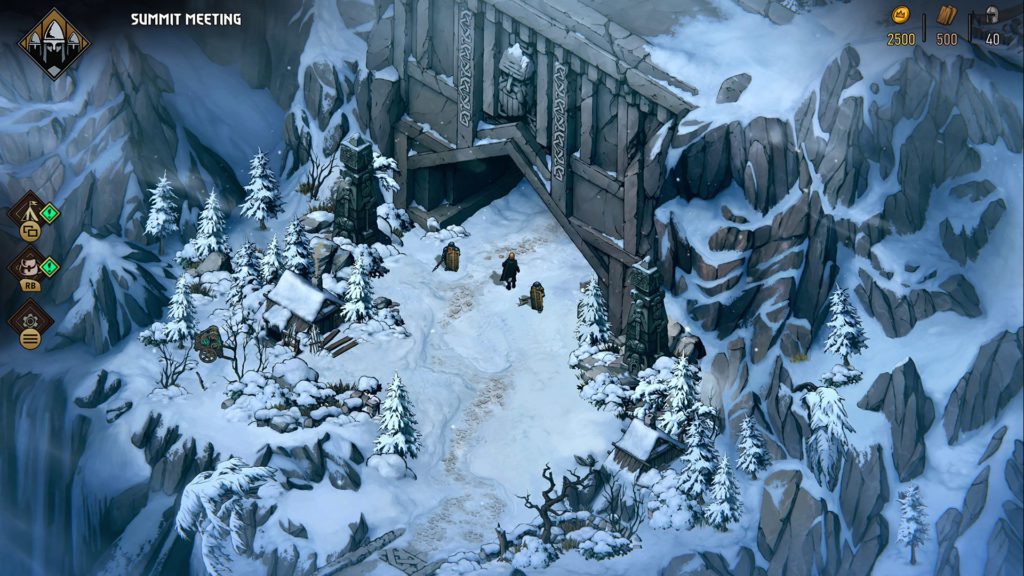 Each battle is realized as a card duel, but these battles feel like actual battles between two armies. There is a separate type of battle – puzzles. In most cases, this solves a certain logic puzzle, and absolutely every puzzle has unique conditions for its compilation.
The difficulty of the puzzles is moderate, they can be solved by yourself if you direct all your attention to the puzzles. The game scored 8.0 out of 10 user points on Metacritic.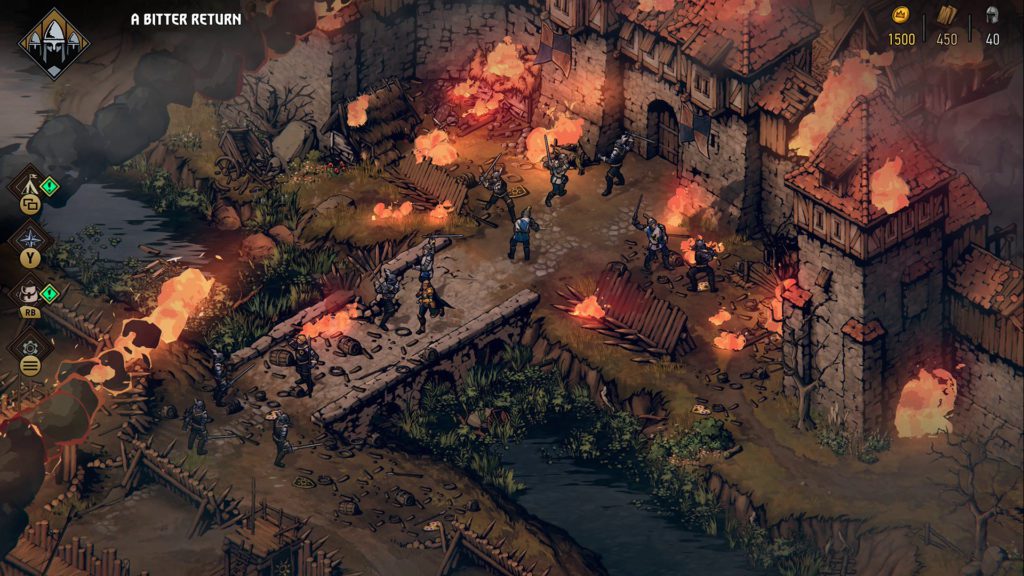 The biggest and controversial disadvantage is conservation. He's gone. On the one hand, this gives a chance to make choices, on the other hand for some choices, conscience can torment so much that there is a desire to replay. The second drawback is that card battles get boring by the end of the passage. Third, resource and map management are poorly implemented.
The Witcher Tales worth to play.
You may also like: 11 Best Games Like Final Fantasy for Android & iOS
11. Crusader Kings 3
Crusader Kings is more than a global strategy game. This is a role-playing sandbox and addicting eugenics simulator on a contour map. The basic principles of gameplay in the third part have not changed. The player controls non-heirs.
You cannot save every piece of land – having typed over 5-7 provinces, be prepared for endless uprisings and assassination attempts. Hand out land to the courtiers, choosing between helpful assholes and stupid sycophants.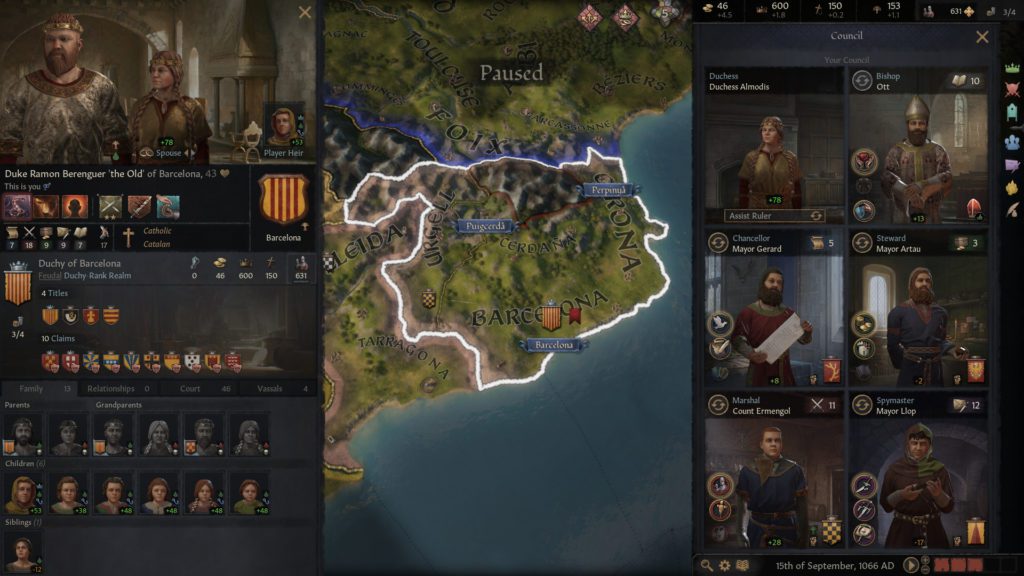 There is no obvious goal in the game. If you want – seize territories, if you want – play terrible perverts, lunatics, and cannibals, if you want – convert Africans to the cult of Perun. The encyclopedia, successfully built into the game, permits getting a basic mechanic.
If you want to see detailed information about it and a couple of links to game terms just hover over any icon. Crusader Kings III has become much more open in comparison with the previous part. Despite the availability of information, the game has not become easier and there is a lot to learn.
How to get gold? How to get claims on neighboring lands? A short tutorial does not answer these questions, leaving the player alone with a multitude of menus.
One of the most popular drawbacks of this game is the awkward note interface. Instead of neat lists, drop-down menus with a limited set of options.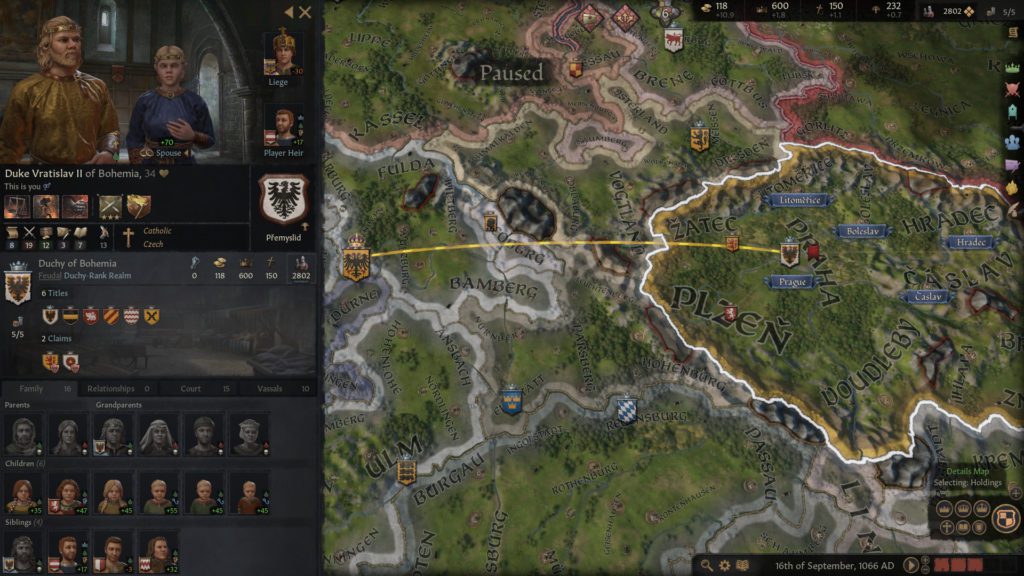 The average strategy score on the Metacritic review aggregate is 91 out of 100 from the press and 8.3 out of 10.
One of the most popular drawbacks of this game is the awkward note interface. Instead of neat lists – drop-downs, menus with a limited set of options, inconvenient localization. However, despite the minuses, one cannot note the pluses: the processing of armies and technologies, a built-in encyclopedia.
In conclusion, we can note that the continuation of the cult game develops its ideas and transforms the plot. Only an inconvenient menu and minor flaws prevent the game from being called a masterpiece.