Looking for legal tennis live streams? Check our list of top tennis streaming apps to watch all the major ATP & WTA matches on your gadget right now!
You may also like: 9 Best Boxing Streaming Apps for Android & iOS
DIRECTV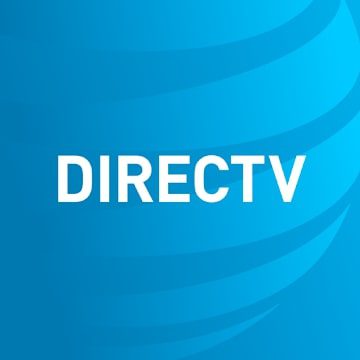 It is a streaming application that is operated by AT&T. Its advantage is that it costs much less than its satellite or cable counterparts.
What's more, you're not tied to long-term commitments that make you have to pay all the time.
You will be able to watch the broadcasts not only on your smartphone but also on the big screen, which will make watching your favorite tennis matches even more exciting.
Besides, this app also has a large number of other sports that you can also turn your attention to. There is a wide range of channels, including HGTV, ABC, NBC, and Fox.
Among the subscriptions, this service gives you a choice of 5 packages from which you can choose the one that best suits your budget.
The cheapest package provides access to 65 channels and the most expensive package has over 125 channels.
You may also like: 9 Best NHL Streaming Apps for Android & iOS
SLING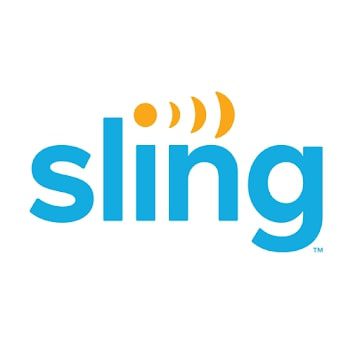 Sling TV is currently probably one of the best apps for watching live tennis matches.
Compared to cable TV, it costs a lot less to subscribe to this app. The basic plan here costs $20.
By paying quite a bit more, you get access to extra channels, which are exclusive to this app.
The most expensive subscription plan includes channels like NBC, Fox, Disney Channel, BBC America, Comedy Central, and ESPN.
This app offers a trial period that lasts for 7 days. During this time, you can see for sure if this app and all the paid features it offers are suitable and to your liking.
You can use the application on a wide variety of devices. You can use your account to watch tennis matches via Apple TV, Amazon Fire TV, or even XBOX One.
FuboTV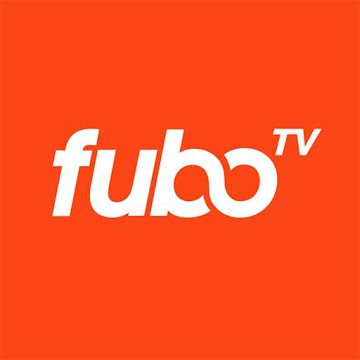 This is another great choice for watching live tennis matches.
This app is great for all sports fans, although it wasn't originally created solely to broadcast sports channels.
There are 85 channels that you can access with your FUBOTV account. A monthly subscription costs $45.
The only thing that frustrates some users of this app is the lack of access to ESPN.
But, despite that, there is a myriad of other sports channels that also provide access to great content. Many of these channels you won't even find on other streaming platforms.
Another great feature of this app is the ability to store your recorded broadcasts and other content. With this feature, you can store up to 30 hours of any video content, and it's completely free.
If you need more free space, you can buy more at a very pleasant cost. The subscription is for one month and is renewed regularly. You can easily cancel it right in the app at any time.
Hulu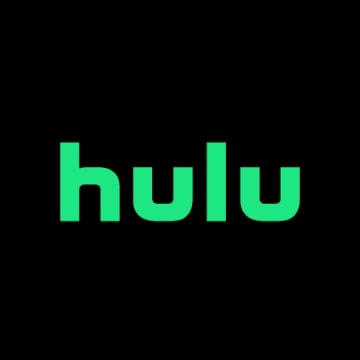 Hulu is the official mobile app developed by the entertainment platform of the same name.
The utility allows you to watch live sports matches, including tennis matches, as well as movies and TV series. It is possible to find the desired content by title, genre, and release date.
To access content, you must sign up for a paid subscription. New users can check the functionality of the service for free for 30 days after registration. It is possible to choose one of three tariff plans.
The application allows you to watch live sports events and reports. Besides, many TV channels are available. Users can get acquainted with the program guide.
This utility also contains a large catalog of movies and TV series. It is possible to find movies by title and see a selection of the most popular content. The application also analyzes user preferences and suggests the most interesting movies.
Service allows you to create many profiles. For each of them will be formed a separate viewing history and personal recommendations.
Besides, the function of saving the content in the memory of the mobile device for offline viewing is supported.
You may also like: 9 Best Gym Simulator Games for PC, Android, iOS
Tennis TV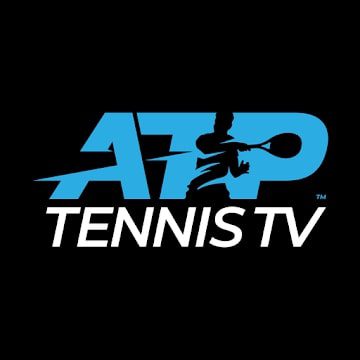 This app shows live streams exclusively of tennis matches, making it a great option for fans of the sport.
Over 2,000 matches are streamed in this app every year.
Here you can watch not only the live broadcasts but also the games on-demand, which consist of 64 tournaments.
This application is quite versatile. It can be used on a wide variety of devices that you would like. It could be Apple TV, iPad, smartphone, or XBOX.
As long as you have an active subscription, you can watch the broadcasts you are interested in.
There are two subscription plans available on this app. A monthly membership will cost you $14.99 and a one-year subscription will cost $119.99.
Both options will give you unlimited access to all the content available in this app for a set period of time.
USTA.TV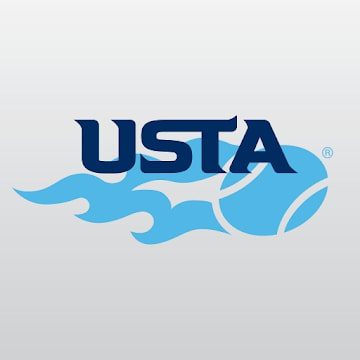 This app gives you access to free live streaming of tennis matches.
This app is good for you if you do not want to be tied to a service that requires a monthly or annual subscription fee.
You don't have to pay anything to access American Tennis Association games.
All broadcasts are collected in this app and are available to any user. The only drawback of this app is that there are no other sports channels here, unlike other apps.
But, from the name, it immediately becomes clear that this application specializes specifically on USTA.TV.
This program must be present on the smartphone of any sports fan. Apparently, at the moment it is one of the most convenient utilities of this kind.
CBS Sports App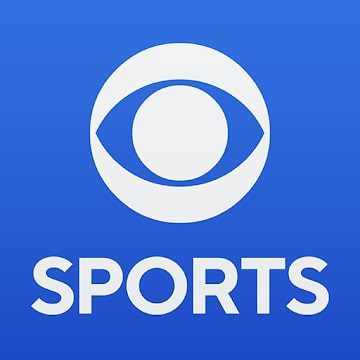 This is one of the best channels for watching live sports broadcasts.
It is quite rare that you can find a particular app where you can watch only tennis.
Such apps are not as popular as, for example, streaming services for soccer fans, but this app will definitely meet all your needs.
With this app, you won't miss a single game of a popular sport. The CBS Sports app gives you front row access to games from the NFL, UEFA Champions and Europa Leagues, Masters, PGA Champions, and more.
By the way, you don't even have to manually look up tennis news every time you use the app. After a while, CBS Sports will start giving you personalized recommendations.
If you watch tennis, logically, it will start offering more news and live feeds from that field.
365Scores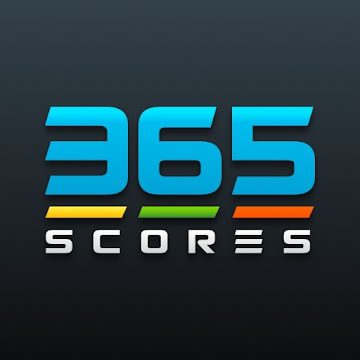 Every tennis fan has several favorite teams, whose results need to be constantly monitored. But sometimes you can completely forget about the upcoming important match.
What should you do to prevent this from happening? Perhaps you can download the application 365scores.
In this program, you can mark your favorite teams, and then the utility will notify you about the state of their matches.
The program 365scores is reminiscent of some particularly advanced websites. The main window here is a real information center. Here you can find out everything about your favorite clubs.
This is not only the results of past matches but also mentions of upcoming matches, the main news, and a list of transfers.
There are even links to the latest videos and tweets dedicated to a particular team. But when you run the program for the first time, it will ask you to select the teams you are interested in.
Here you will be in for a little surprise. 365scores allows you to follow not only tennis but also other sports. In particular, you can choose some basketball, hockey and even handball teams.
Interestingly, the program allows you to choose the sound of notifications. Among them are the commentator's shout, the sound of scoring a puck, hitting the racket, applause, whistle, and other sports signals.
Each match in 365scores has a separate page. If the game has not yet started, you can vote for the final result. But this requires authorization through Facebook.
Also, you can write a comment on each match, also using your account in this well-known social network. If the match is already on, you will see a red "Live" sign above the current score on the main page.
As for the game page, it is possible to change the type of notifications and get acquainted with the teams' lineups as well as the main events.
There is a separate "Live Games" button in the main window. Clicking on it takes you to a window with all the current matches that your favorite teams are currently involved in.
This is very convenient when you have a lot of teams and leagues to choose from. On the same page, you can also see the games scheduled for the coming days.
You may also like: 9 Best Sports Video Analyzer Software for PC, Android, iOS
Fox Sports Go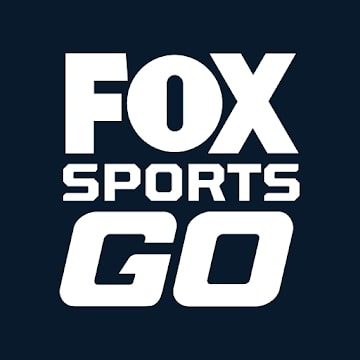 Fox Sports GO is the smartphone app format version of the famous TV channel. They broadcast many sports, including tennis.
International tournaments, exciting matches, and game highlights are available for viewing. You also get current articles, interviews, and reports from leading sports journalists.
The management of the app is intuitive and you can easily navigate through it.
You can watch live sporting events and shows from popular FOX services like Fox Deports and Fox Soccer Plus. Junior tennis events are also available through Fox College Sports.
Fox Sports GO doesn't matter where you are. You can watch the broadcasts anywhere. Also, the app will not cost you any extra money for the mobile version.
All you have to do is sign in after downloading the app with your TV provider information. This way, you will have free access to tennis from all over the world.