MapFactor Navigator is a top-grade GPS navigation app that comes with over 200 maps all around the world.
There is no need to worry if you don't have a stable internet connection, as the app runs offline. No doubt, this is a great bonus!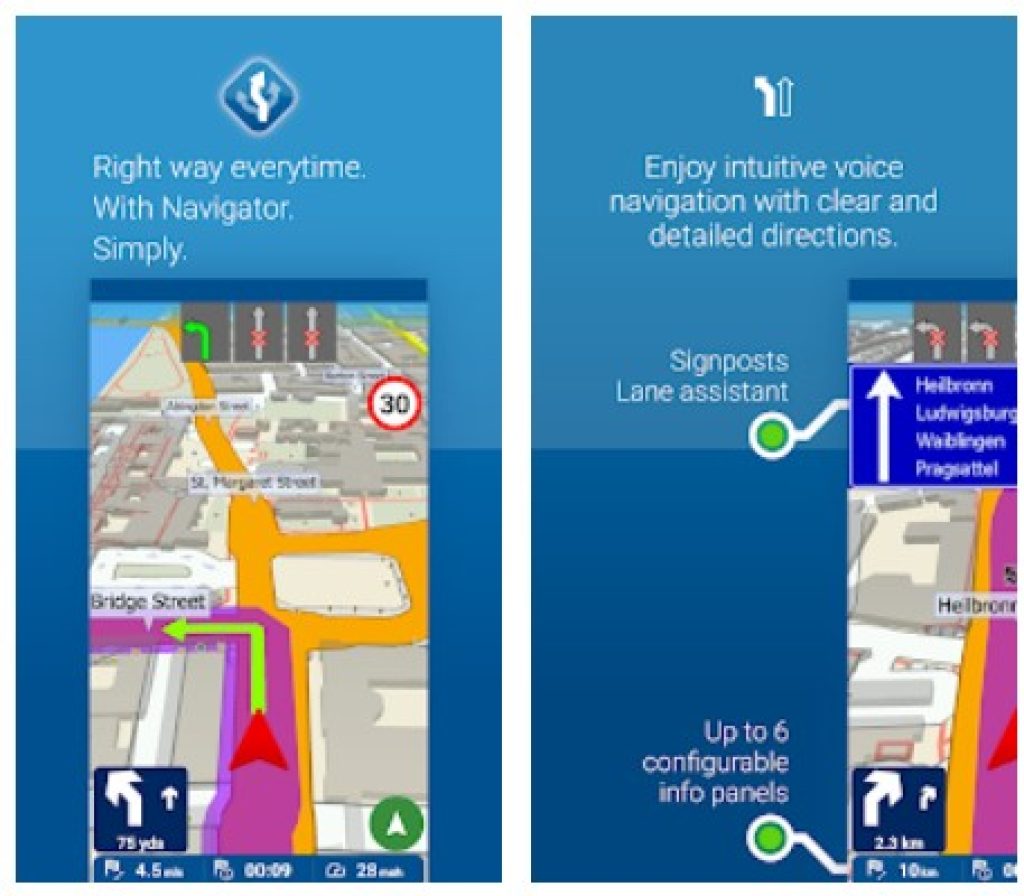 Once you have opened the app, it will ask you to enable several permissions. After that, you will get to the list of maps for downloading. Choose your country and launch the loading process.
In the next step, you should insert the address you want to drive and the app will automatically build a route.
At the bottom of the screen, you will also find the following buttons:
Route Data
Settings
Selected places
Tools
Furthermore, you can also check the coordinates and the places of interests. You will be transferred to the list of various places after picking the desired category – e.g. Shopping and Food, Sport and Health, Culture and Entertainment, etc.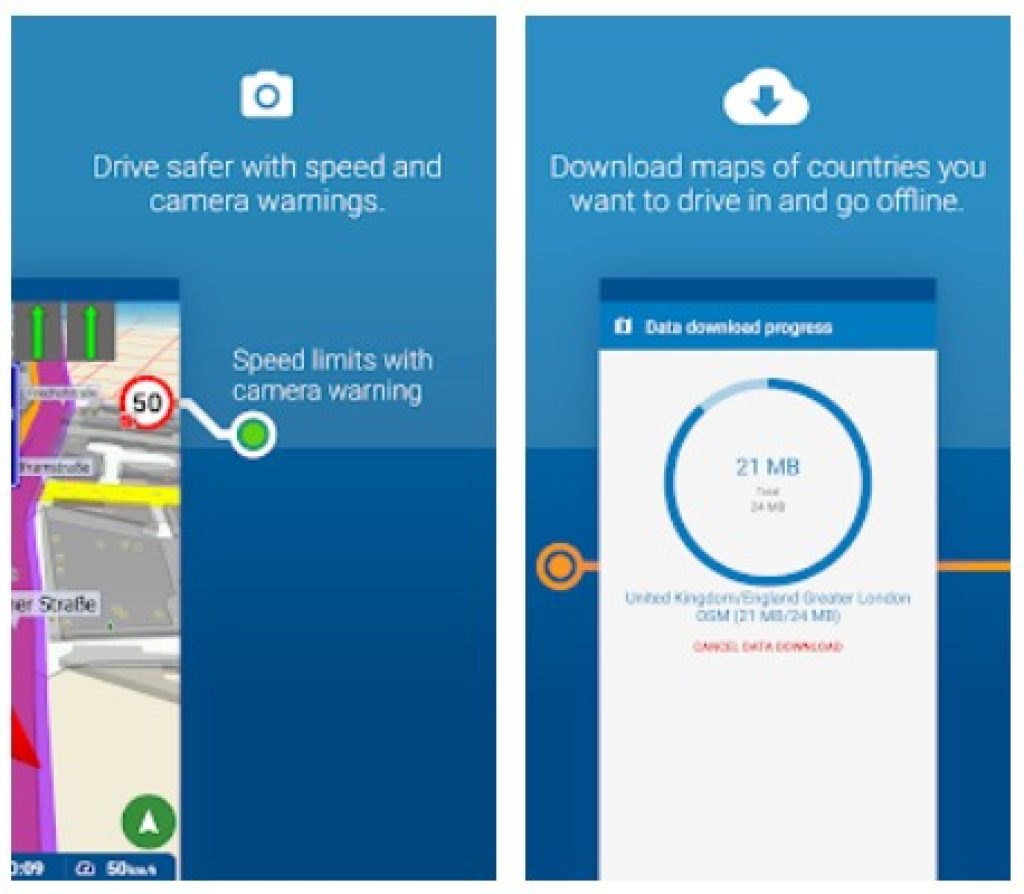 MapFactor Navigator supports routing modes for cars, buses, pedestrians, trucks, bicycles, etc. Users can also switch from the 2D to 3D mode and vice versa to receive a realistic map's view.
Moving on, MapFactor Navigator includes voice navigation in multiple foreign languages. Plus, the app guarantees a safe ride, as it will demonstrate all the camera warnings and speed limits.
In case you don't want to drive in a certain direction, the app allows you to block off this road in the route.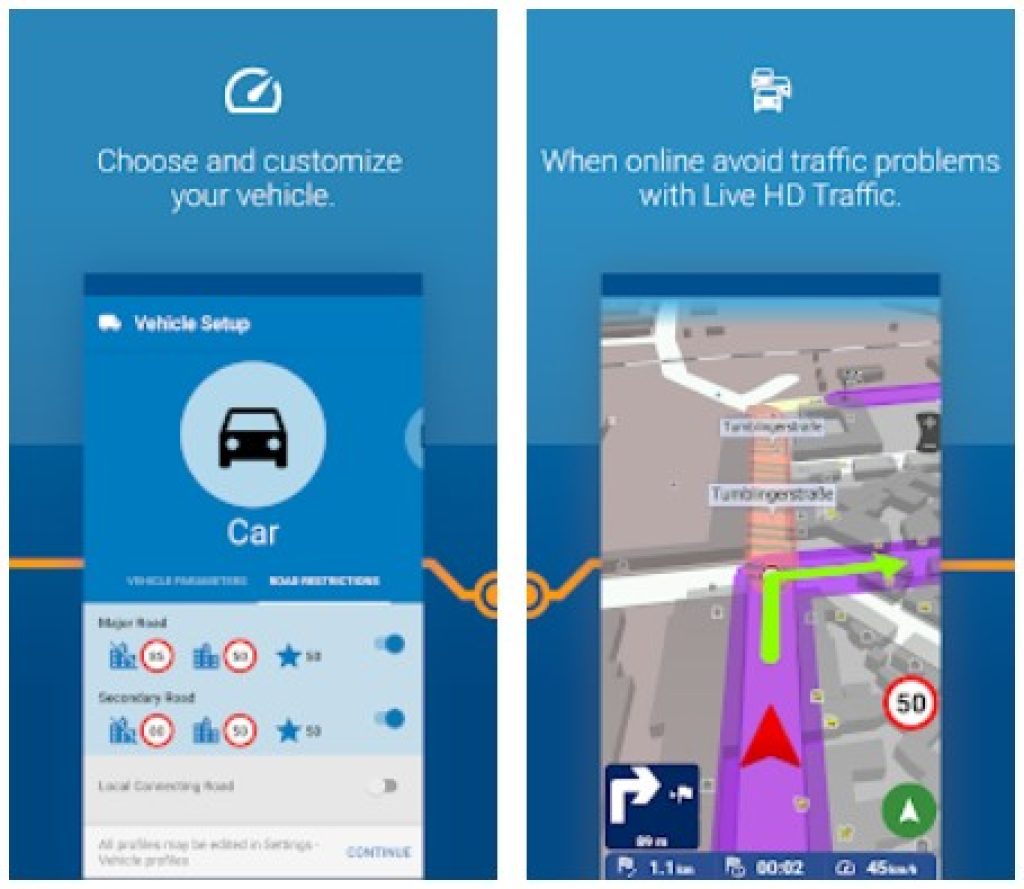 In the settings section, you can also customize a great variety of parameters. For example, you can manage the navigation process, select the vehicle's type, customize the map's appearance, improve orientation, and adjust user settings.
If you want, you can even enable both day and night map modes.
To conclude, MapFactor Navigator is a must-have tool for all drivers, as it provides an excellent user experience.