Nowadays there is no big difference whether you want to play games on PC or your mobile device, since they're supposed to have pretty much the same technical configurations. And really, why limit yourself with the PC when you can take your favortie games everywhere with you?
One of the favorite kinds of games of people all over the world is strategy games. There are thousands of them, but finding the ones which are really worth your attention – is real luck.
You may also like: 11 Best Multiplayer Horror Games for Android & iOS
What is more, you don't always want the game to waste your data and would be available for playing in the offline mode. We took everything above into consideration and picked up the 11 best strategy games for your Android device.
1. The Banner Saga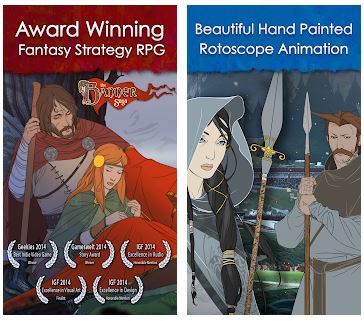 The first game that we would like to review is The Banner Saga. It perfectly combines a tactical RPG, stepwise battles, and elements of an interactive novel.
The game takes place on a single continent where People, Varls, and Giants live and fight. But now they have to join forces against a new threat – the mysterious Drags.
The player will have to choose a team of six people for every fight. In a single-player game, the hero has a story task, which usually requires getting to some point in the game world. While playing, various events may occur, and the player has to make the right decisions that will affect the following events.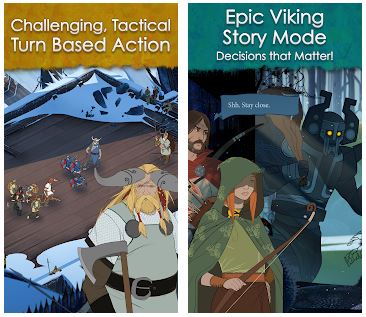 As for the game interface, it really impresses. The game provides a wide range of dialogs, random events, elegant tactical battles, and so much more features. Well-developed details and smooth animation create the feeling of a full-fledged cartoon. Moreover, all the characters do not look the same.
However, despite the magnificent game interface, many users note that sometimes it can be difficult to navigate. Plus, the game comes with excellent background music. The compositions flow smoothly into one another and change depending on the situation.
We have not found any significant drawbacks of this game, but the only thing that we have to mention – the game ends too fast.

You may also like: 11 Best Games Like HoMM III for Android & iOS
2. Kingdom Rush
The next popular offline strategy game is Kingdom Rush. This is a real-time strategy game with elements of tower defense.
The great advantage of this game – it installs quite fast and operates very well. We have not noticed any lags or bugs while playing.
Players will have to use spells and build towers to protect their kingdom from evil wizards, trolls, orcs, and other disgusting creatures.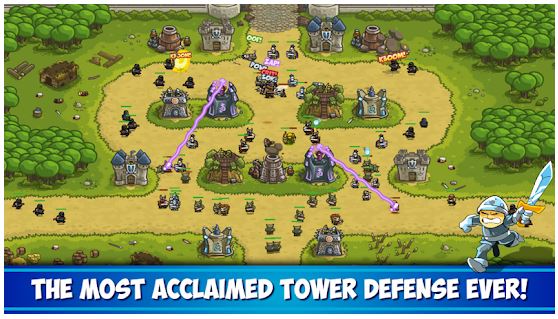 The game offers two battle modes. In the first one, the player does not have the right to make mistakes and use the capabilities of the helper heroes. The second mode does not have any lives or heroes. Plus, special abilities and skills have some limitations.
Kingdom Rush comes with entertaining gameplay. The game provides you with a great number of levels with increasing complexity. Each level includes its own bosses and other creatures.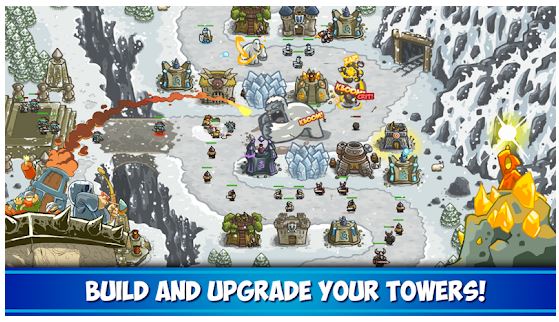 Every 10 seconds, you can call up a soldier squad and send them to any point on the map. After completing a level, the player receives experience. You can spend it to improve buildings or acquire additional skills.
Kingdom Rush boasts amazing high-grade graphics and a user-friendly interface. We have to admit that all the locations, characters, and special effects are thoughtfully developed.
If you are looking for an involving adventurous game, you should definitely try Kingdom Rush. We have not found any significant cons in this game, so we believe it will fully suit you.

3. Grow Empire: Rome
The third place in our rating list takes Grow Empire: Rome. This strategy game comes with an interactive plot and RPG elements.
You play as Caesar who is eager to transform Rome from a small village into a large empire. To do this, you will need to conquer cities, establish various buildings there and enhance them.
The game is very simple and it is suitable for all ages. It comes with two modes – the defender and the attacker. So, the entire gameplay depends on the selected option.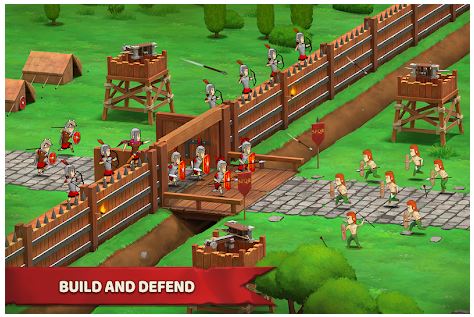 During the defense, you will have to restrain the attacks of the enemy, expose your warriors and improve the walls with archers.
But when you attack, you need to generate your own wave and use it to break the walls of the enemy. Besides, it is necessary to constantly improve, strengthen the walls and acquire skills.
What is more, after taking over the town, you will receive gold coins. You can use them to increase the level of troops' skills.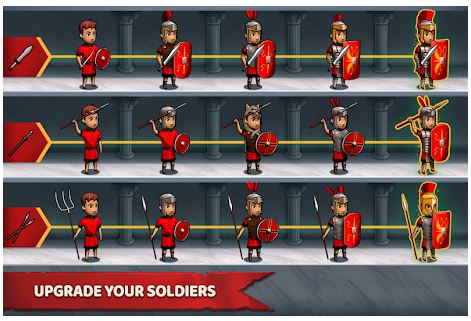 The graphics fully matches the game genre. Colorful animations, a wide range of weapons, and marvelous buildings –all these things you will find in Grow Empire: Rome.
All in all, Grow Empire: Rome is an exciting strategy game that will not leave you indifferent. However, we have to mention that some users find the game interface a little bit primitive.

4. XCOM: Enemy Within
Another top-grade strategy game for Android is XCOM: Enemy Within. This is an improved and expanded version of the strategy game XCOM: Enemy Unknown. Aliens attacked the Earth and began an alien invasion. Your major task is to prevent them and save the planet.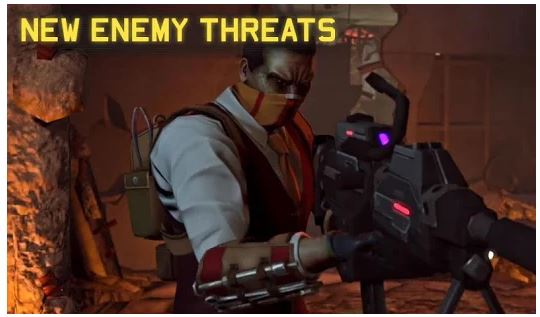 By the way, while playing you will have to upgrade fighters, study their technologies, launch satellites, amputate limbs, build laboratories or workshops, and so much more.XCOM: Enemy Within features well-developed graphics. All the animations and characters are developed in detail.
In comparison with the previous XCOM version, this one expands the standard arsenal of heroes – new weapons and ammunition are added.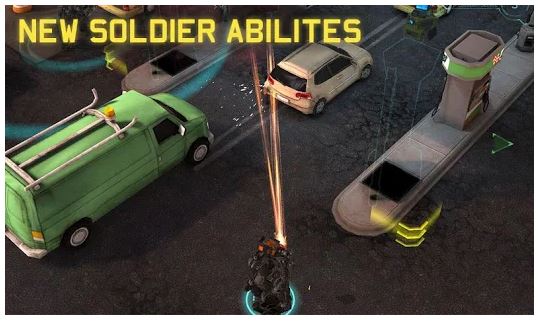 Now we can conduct genetic modifications and cybernation of fighters. Moreover, sometimes you will receive medals at the end of missions. Interesting locations, colorful characters, and challenging tasks – all these things will certainly immerse you in this amazing atmosphere.
However, many users complain that some missions are too boring. The only drawback that we have found there – sometimes it can be difficult to navigate on a smartphone.

5. Plague Inc.
There are some games that just take your breath away. Plague Inc. is certainly one of these kinds of games. This is a very popular worldwide application that combines both a realistic simulator and a strategy game.
The players will have to generate a new deadly virus and use it to destroy humanity. At the start of the game, you can choose from 12 types of diseases and select from more than 50 counties to infect.
Then everything is simple – you give the name of the disease, choose a gene modification and start your journey. At first, the disease develops very slowly – after half an hour there will be only 10 infected.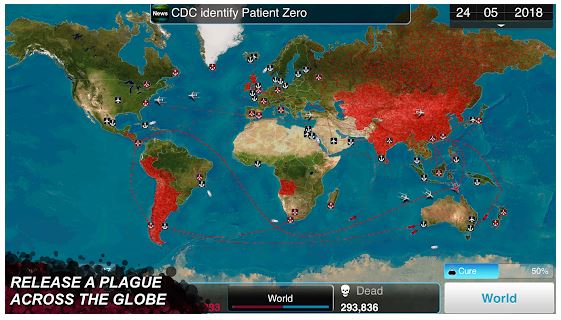 But the more you boost it, the faster it takes over the world. You can do it via skills, symptoms, and transmission paths. Besides, you will have to fight with the scientists who are developing the vaccine against your virus. If they manage to do it, the player failed.
We were impressed by a stunning game interface, which you get used to very quickly. Unique story, scary sounds, and amazing graphics – add a thrilling feeling to the game process.
By the way, many users highlighted that sometimes you have to carry out too difficult missions, but this fact just stirs up the interest.
Overall, Plague Inc. is a very exciting game. We have played it for days and still can't get enough. However, we don't recommend playing this game to very impressionable people.

You may also like: 11 Best Zombie Survival Games for Android & iOS
6. Conquest of Elysium 3
Conquest of Elysium 3 is our next strategy game developed by Illwinter Game Design. This game is not very popular but we think that this game deserves to be mentioned in our article.
Conquest of Elysium 3 features entertaining gameplay and fantasy turn-based strategies with a large set of different classes. The major task of the game is to defeat the enemies with a help of a selected race. Besides, the game offers 18 races to choose from.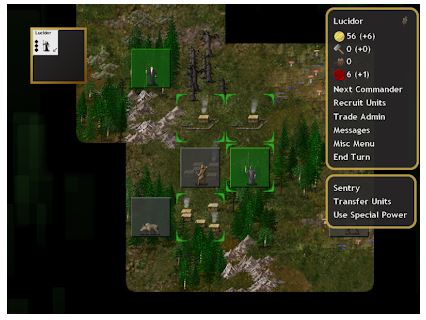 Additionally, while playing you will have to face such creatures as Catapults, Hill Giants, Vampires, Large worms, Rocs, and so much more.
As for the game interface, it can seem a little bit outdated but the battle system is quite easy to navigate. The game is designed mostly in dark tones. All the provided characters, locations, and sound effects completely match the game genre.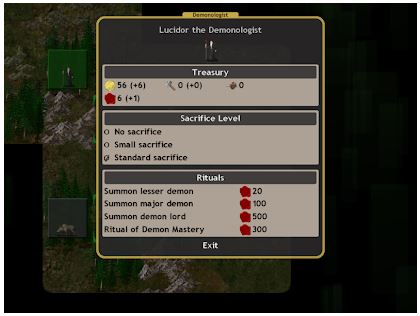 Besides, many users noticed that at the beginning, this game can seem very simple, but in reality, it requires well-thought actions. Another interesting feature of this game it provides a Teamplay option that allows you to play as 2 players. Plus, it supports Hotseat gameplay.
By the way, the developer constantly updates the game version to satisfy players' needs and wishes. Summarizing all the points mentioned above, Conquest of Elysium 3 is truly worth downloading. However, we have to mention that this game will not work well on screens less than 7 inches.

7. Bad North
Do you want to feel yourself a defender? In this case, you should definitely try Bad North. This game is a mix of strategy and roguelike games.
Players need to protect a small island kingdom from Viking attacks. To do this, you should correctly move the squad, give orders, and think through all your actions. Then, you can transform the squads into classes – Swordsmen, Spearmen, and Archers.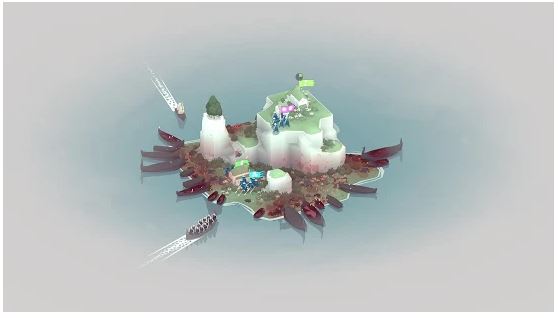 In the beginning, you have two squads of Recruits, and you decide how to reform them. It will cost 6 coins to determine one of the three classes of soldiers. After that, you can improve their combat skills, or improve the unique ability of each troops type.
In addition to the aforesaid, while playing, you will have to protect houses, lead the budget, fight against powerful enemies, and so much more interesting tasks.
The game features a minimalistic design. We were pleasantly surprised by the excellent weather and time changes animations. Listening to the background music, watching the endless fog and the incoming waves, you unconsciously plunge into the game world more and more.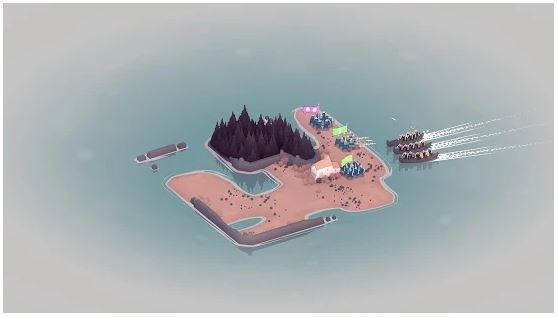 Despite the game-specific graphics, some players may find it a little bit incomplete. Moreover, in this game, there is not a great variety of artifacts and objects.
To sum up, Bad North is a great game. We have to mention that this game is very addictive, but the last missions become monotonous.
Exciting gameplay, unique atmosphere, and extraordinary graphics – all these things are waiting for you in Bad North.

8. Door Kickers
Door Kickers is our next real-time tactical strategy game that is developed by KillHouse Games.
The players will have to control a small squad of police officers to catch and punish criminals and terrorists. At first, they have nothing but a regular pistol and a light bulletproof vest, but as you complete missions, you will improve the squad and unlock new classes.
In this game, there are 5 classes – Pointman, Assaulter, Breacher, Stealth, and Shield.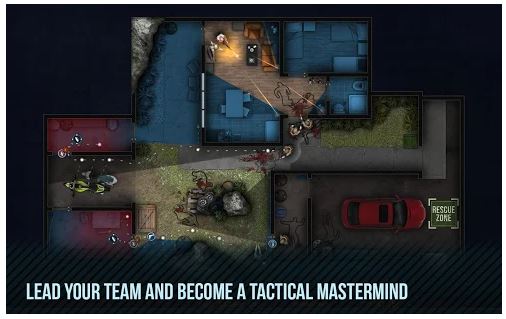 The game is both challenging and involving, as you should always analyze the situation, plan routes, choose equipment and instantly lead several operatives.
While playing, you will also have to carry out various tasks – mop up drug dens, rescue hostages, defeat enemies, defuse bombs, provide security, and so much more.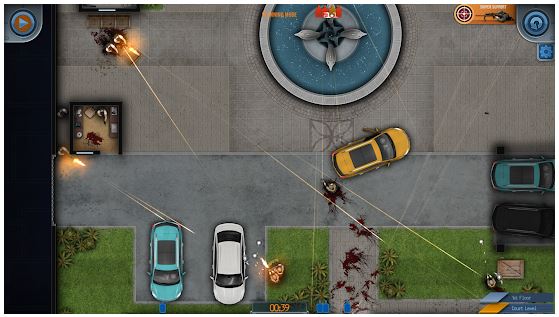 The game shows you the playing process from the top view. The interface is not overloaded. Plus, the game is very easy to navigate. Among the disadvantages, many users complain that the provided guide is not easy to understand. Thus, the training takes a great amount of time.
We have to mention that the game comes with a paid version, but you can purchase it at a quite accessible price. In general, Door Kickers is an excellent option for all gamers. It does not contain colorful graphics or a well-developed map design, but it provides really interesting missions.

9. Rebel Cops
Have you ever thought about working as a cop? Now you have an excellent opportunity to do it – just install the Rebel Cops game.
Rebel Cops is completely focused on tactical battles. Criminal authority Viktor Zuev seized the city and the police department. The policemen are at your disposal and your task is to destroy the Zuev empire.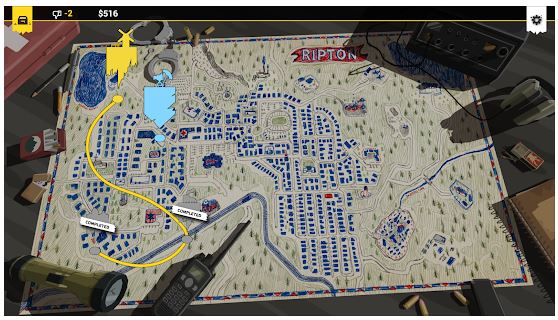 On the map, we can choose main and side tasks, trade, equip, enhance the fighters, and then go to fight directly on the rough terrain.
While playing, you will also have to fulfill the locals' requests – f.e. liberate someone's daughter, take away an arcade machine from the criminals, and so on. All these things will help you to increase the level of people's fame, receive additional money and useful equipment.
Another great part of this game – it contains no ads. This is quite a rare advantage for such games. Rebel Cops features great graphics. The provided large locations allow you to freely carry out tasks. Characters, animations, and special effects are thoughtfully developed.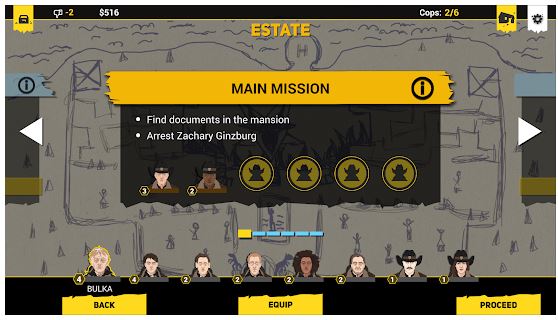 Moreover, the game comes with a background jazz soundtrack that fully plunges you into the magnificent game atmosphere. However many users mentioned that due to the lack of diversity, each new mission feels similar to the previous one.
To conclude, Rebel Cops is a mix of interesting and difficult missions. As for the drawbacks of the game, there is not a great variety of weapons and equipment. Plus, sometimes AI option does not operate well.

10. Civilization Revolutions 2
The next game that we are going to bring your attention to is Civilization Revolutions 2. This game allows you to build a powerful empire.
The major task of the game is to develop your state and achieve global recognition. When the players established the capital, they can start to research and manufacture the city. The player wins, when his country occupies most of the land.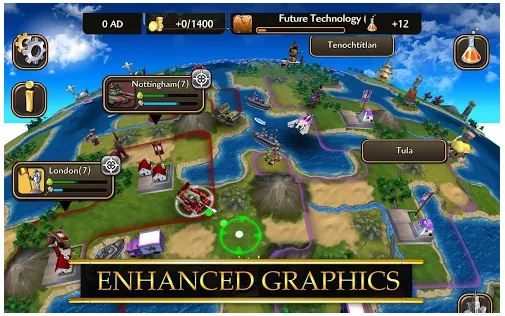 The great bonus of this game – it offers training for beginners. Besides, in case of any difficulties, the game offers you additional hints.
As for distinguishing features, while playing, you will have to make decisions, declare wars, find new allies, and so much more. By the way, the game allows you to develop such aspects as culture, military affairs, mass media, science, and so on.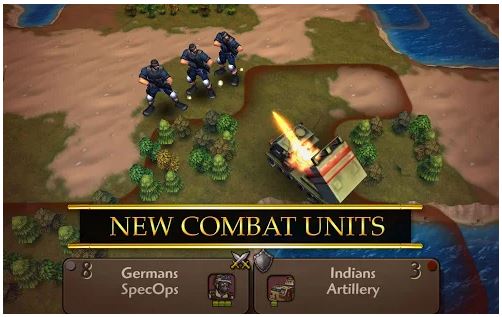 When you participate in battles, the game demonstrates you model units and windows with parameters – forces ratio, the number of soldiers and equipment.
The game boasts a bright design and 3D graphics. In this game, you will find amazing dynamics, fascinating special effects, and spectacular battle scenes.
Summarizing all the points, Civilization Revolutions 2 is a very interesting game. The major disadvantage that we have found there – it can be difficult to navigate on smartphones.

You may also like: 11 Best Games Like RuneScape
11. Island Defense: Offline Tower Defense
And the last one is Island Defense. This is another top-grade strategy game with tower-defense elements. Island Defense takes place on magnificent islands that are full of useful resources. Your task is to help the locals and develop a suitable strategy to save the islands from the enemy invaders.
First of all, we have to mention that this game installs in a few seconds and does not take much storage space. Additionally, the great bonus there – now it is free.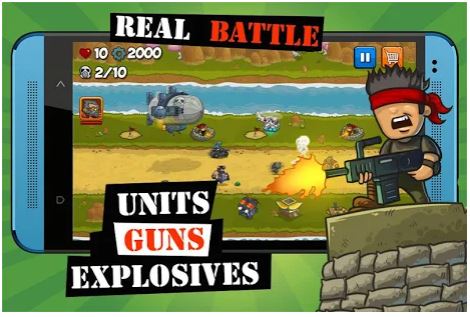 The game comes with more than 100 levels. You will have to fight with two dozen types of enemies, ranging from simple infantrymen to powerful aircraft. Moreover, the game offers you a wide range of defensive weapons.
Island Defense boasts minimalistic graphics that makes its interface quite easy to manage. The interface is not overloaded. The developers designed battles, locations, and characters in detail. But we have to mention that some players do not like the game interface.
Overall, Island Defense is not the best game of its kind, but it certainly deserves to be mentioned in our article. For us, the major downside – tons of ads.