A name for a child is indispensable for parents who are expecting a newborn. However, the abundance of names often leads to a hard choice. You never know which one is more suitable for your baby, but his whole future life may depend on it.
Check also the best potential baby face generator apps that will help you to predict the facial feature of the future baby.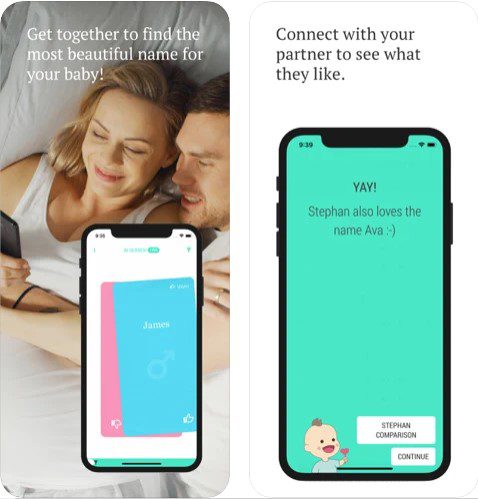 The Baby Names / First Names 2021 application will allow the parents of the baby to choose a suitable name, considering gender and patronymic.
The Baby Names app lets you browse thousands of different names. Moreover, you can save the ones that you like. Discuss certain names with relatives, check directly in the program how the user's first name and last name are combined.
The name base includes over 12,000 names sorted by male, female and unisex category. Convenient navigation that will allow you to choose a suitable name under the patronymic and surname of the future baby.
If you have questions or problems when using the application, Baby Names, you can always contact the support service. The reply from the support services always comes fast, so you don't have to worry.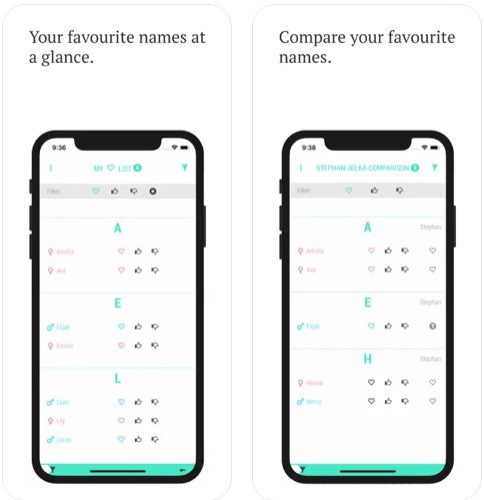 Complete data confidentiality will ensure your safe use of the Baby Names app. With this application, you can find out the meaning of the name and the future character of your baby. Find useful information about these names, name meanings, statistics for each country, and so on.
Use various filters to find the most appropriate name selection. What's more, you can choose names without internet access. This incredibly useful feature will allow parents to have access to a database of names.
Convenient navigation and access to quick discussion with the family will allow you to find quickly the right name. Moreover, the Baby Names application will show you how a name with a patronymic and a surname will look.
And all new moms will probably find these apps extremely helpful.
You no longer need to buy huge reference books, write names and their meanings. Over 12,000 name options for your child with different categories – in one application and always at hand!