As you know, even though most people now listen more to music players, Youtube, and other entertainment media, some people are still loyal fans of radio.
They still prefer to choose radio as the media to listen to music, get updated news, and so on. But along with the development of the technology and digital era, you need to be connected to the internet if you want to listen to the radio. Some of you might find it quite uncomfortable.
Fortunately, there are some ways that you can use to listen to the radio without the Internet. Though radio is not as popular as it used to be, this media is still great to get updated with new music and news.
You may also like: How to Manage Safari Power Saver Tool
Now, you do not have to be worried about having an internet connection. You can listen to the radio at any time and anywhere.
PC
There are a number of different ways to listen to the radio without the Internet on a PC. You have to be mindful that computer hardware causes radio interference, so you have to ask yourself, is it really that important to have radio audio on your computer?
If you are trying to make high-quality recordings of radio broadcasts, the answer is obviously, yes. Here are three different ways to get live radio audio into a PC:
You can connect a radio tuner to the computer's analog line-in audio input. For best results, you should use an external antenna with the radio. Don't use a cheap radio with a telescoping whip antenna.
You can use a computer-controlled receiver made by a reputable manufacturer, such as the Icom PCR-1500. Icom's later PC-controlled radios, such as 1500 sent the audio to the controlling PC digitally, through the USB port. This eliminates the ground loop hum issues that can occur when using analog line-in connections. Also, some laptops do not offer line-level inputs, thereby making USB your only option. Place the antenna far away from the tuner and computer.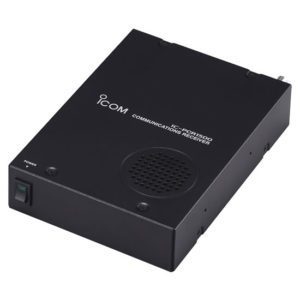 You can use a low-cost USB receiver, such as ones based on the RTL chipset. These can be bought for less than US $50, but the build quality and radio frequency interference shielding on the low-cost units might not be very good. If you use this approach, the audio is sent to the laptop digitally, through the USB port. Be sure to place the antenna far away from the tuner and computer.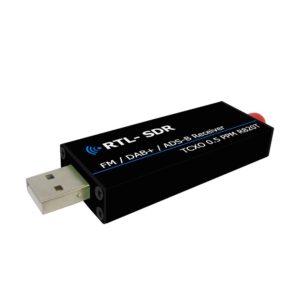 Android
In the latest update, the Google Play Music app for Android lets you listen to any streaming radio station offline. With offline caching, you can download a radio station for listening anywhere.
You may also like: How to Install Private Channels On Fire Stick (Complete guide)
You can listen to the radio with no limits on Google Play Music. Now, the Google Play Music app for Android lets you listen to online radio without an Internet connection as well as offline caching.
The new feature called Keep on Device is available from the context menu. Simply pin the radio station and you can listen to it offline.
This is a very useful option to have when you are untethered from the Internet. But do remember that Google Play Music continues to only be available in selected countries around the world.
No details are available on exactly how much Google downloads and stores in the cache, but even if it is a handful of songs, it should make for pleasant listening, along with the other ways you can download music from Google Play to your phone.
Add this as another advantage after the SD card support for offline songs in the previous version. Other upgrades include a new Play Next option that automatically queues up another song from the playlist you are listening to. The Shuffle feature has also been added to albums and radio stations.
You also get the added convenience of deauthorizing multiple devices straight from the app, instead of going to the Web to manage all your connected devices. You can authorize a total of ten devices which can be easily taken up by a small family running multiple Android platforms.
You may also like: How to Rename Apps on Android, iOS, PC (Complete Guide)
iOS
Since Apple removed the NextRadio app from their store, many iPhone users have been searching for alternative ways to listen to local radio stations and other FM options.
A simple search on the App Store will supply you with several good FM radio apps, such as iHeartRadio, that feature a broad range of music genres.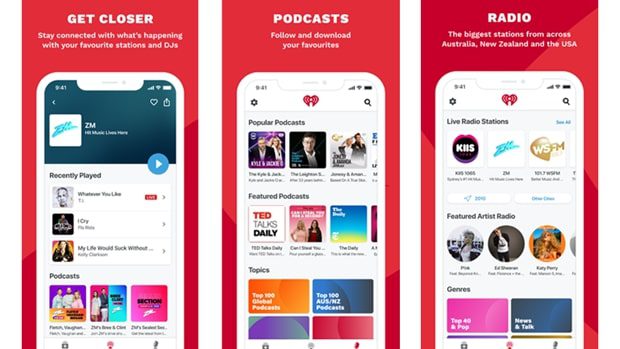 Although these apps will not work offline because iPhone doesn't have a built-in FM radio tuner, you will still have access to excellent stations and news updates when you download FM radio apps you can use over cellular data or Wi-Fi connection.
Although there are many online resources for getting breaking news updates, it is also a good idea to have an offline option for your news source as well. This allows you to get the latest updates during any type of emergency situation where access to the internet may be limited.
You may also like: How to Run iOS Apps on PC
By using an FM radio app on your smartphone, that works with your phone's built-in radio receiver, you can enjoy the music you love anywhere you go. Enjoy having access to your favorite local stations while you also get regular news and weather updates, all without worrying about data overages or not having Wi-FI access.