Ownes of iOS devices are probably familiar with such a feature of Safari browser as the power-saving option. And even though sometimes they are aware of it, they don't quite aware of its location and how can they turn it down – therefore improving the work of this browser. In the tutorial down below you will find out how to manage the Safari power-saving tool.
You may also like: How to Install Private Channels On Fire Stick (Complete guide)
Considering the Mac, you need to go to the configurations of the browser and go to the "advanced" section (the nut icon).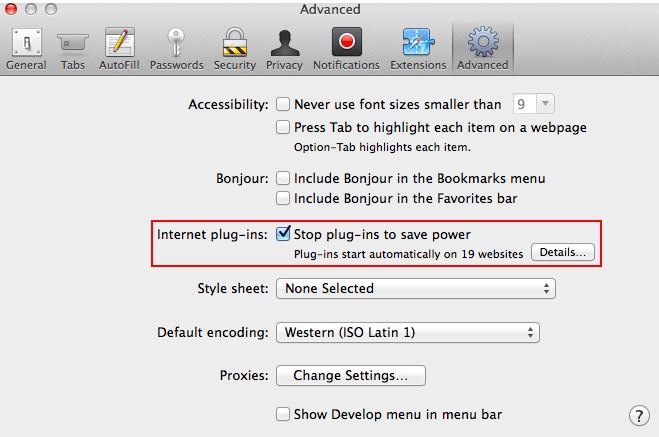 There you will see the line "Internet plug-ins" – this is actually the power saving tool. You can put a cross on it, therefore turning it up or, otherwise, down. Yes – it is that simple.
You can also check the list of websites that the plug-ins start automatically. You can manage that feature, by clicking on the "details" button, right under the "Internet plug-ins".
You may also like: How to Rename Apps on Android, iOS, PC (Complete Guide)
By activating this feature you will increase the time of your Mac's battery life by 35%.
You can also check out for other ways to save your Mac's battery's life in the video down below.