Nowadays everyone can find any video on the Internet, but sometimes we want to watch professional programs or live shows, therefore we can't do without a traditional television format.
Today IPTV is very popular. It allows you to watch TV content through your Internet Protocol (IP).
IPTV provides access to television channels and other digital content via IP-based networks.
Now there is no need to have a large TV in the middle of the room, as IPTV lets you watch your favorite programs on any device – mobile phone, tablet, computer, and others.
You may also like: 7 Best Apps to Connect Android to TV
However many users find IPTV a little bit specific format, that's why it is not easy to find an appropriate tool that would not contain tons of ads. But we have done this work and selected the best ones. So, let's read more about them.
1. VLC
VLC is a widely known app that certainly deserves to be the first on our rating list. Ideally works on all platforms – Windows, Linux, macOS, Unix, iOS, and Android. VLC is a free and open-source cross-platform media player. Just like the PC version, VLC for Android can play any videos, audio files, network streams, network shares, and drives.
When you open the app, it provides a quick guide and asks for several permissions. On the menu page, you will find the following sections: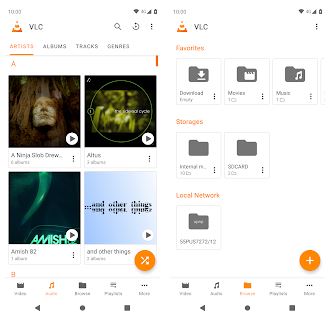 Video
Audio
Browse
Playlists
More
VLC allows you to systemize all your media files. For example, if you want, you can sort them out by date or name. Plus, in the Audio section, all your audio recordings will be organized by albums, artists, tracks, or genres.
One of the most interesting features of this app – you can play only audio from your video file. For this, you should open the list of your video files and click on the three-dots button on the right. After that, select Play as audio in the appeared window.
When you start a music or video clip, the player offers tips for controlling gestures. These gestures help you to adjust volume, brightness, and other details.
The next useful options that we would like to highlight – media library for audio and video files, subtitles option, an equalizer, a sleep timer, headset management, and so on.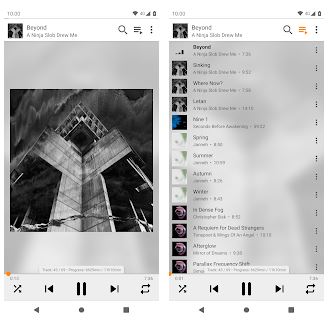 We can say for sure that this tool will suit everybody, as it does not contain any ads or other paid functions. The source code is available for free. Moreover, the manufacturer insists that there is no spyware.
Key features:
Plays all the multimedia files – discs, devices, and network streaming protocols
Supports all formats
No ads
Built-in codecs
Provided subtitles function
Straightforward interface

The second application in our article is OttPlayer. The app is compatible with macOS, Smart TV, Windows, IOS, Android, and so on. In this service, you can easily set up the channel order or obtain an electronic program schedule.
We have to admit that there is nothing complicated in this app. The registration procedure is quick and simple – it will not take more than 3 minutes!
So how should we use OttPlayer?
Open the website https://ottplayer.es and create an account
Enter your login, password, and email address
After that, open your email and confirm the registration
Download the playlist to the website
Link the device to the playlist



You may also like: 9 Best Boxing Streaming Apps for Android & iOS
2. OttPlayer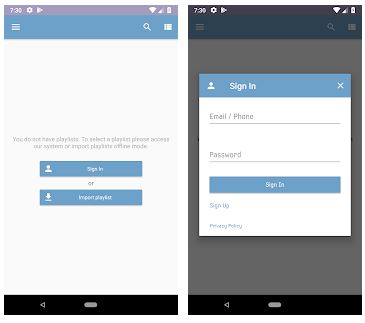 One of the best options in this app – it enables you to watch TV-programs on any device – tablets, smartphones, computers, and TVs. Plus, you will not find any ads, which is a very rare advantage for free apps. You can keep all your frequently used TV channels in one favorite list. Moreover, you can even close access to them with a password.
In addition to it, OttPlayer lets you create and customize a separate group of channels, update a playlist at a specified time, or create parental control.
All in all, OttPlayer is one of the best IPTV apps. The only downside we have found there – it does not include channels, you have to add them manually.
Key features:
Suitable for IOS, Android, Windows, macOS, WebOS, NetCast, and Smart TV
Supports M3U8 playlists
No ads
Classical interface
Supports multiple protocols – HLS, RTSP, TS by UDP, RTMP
Provides convenient playlist management


3. Kodi
Kodi is basically an analog of the first app on our list. This media player is considered the best one, as it offers excellent HD quality. This tool is compatible with Windows, Firestick, Android, IOS, and much more.
First of all, we have to admit that Kodi provides a straightforward and minimalistic interface. After downloading the app, you will find several sections on the main page:
Movies
TV shows
Music
Music Videos
TV
Radio
Games
Add-ons
Pictures
Videos
Favorites
Weather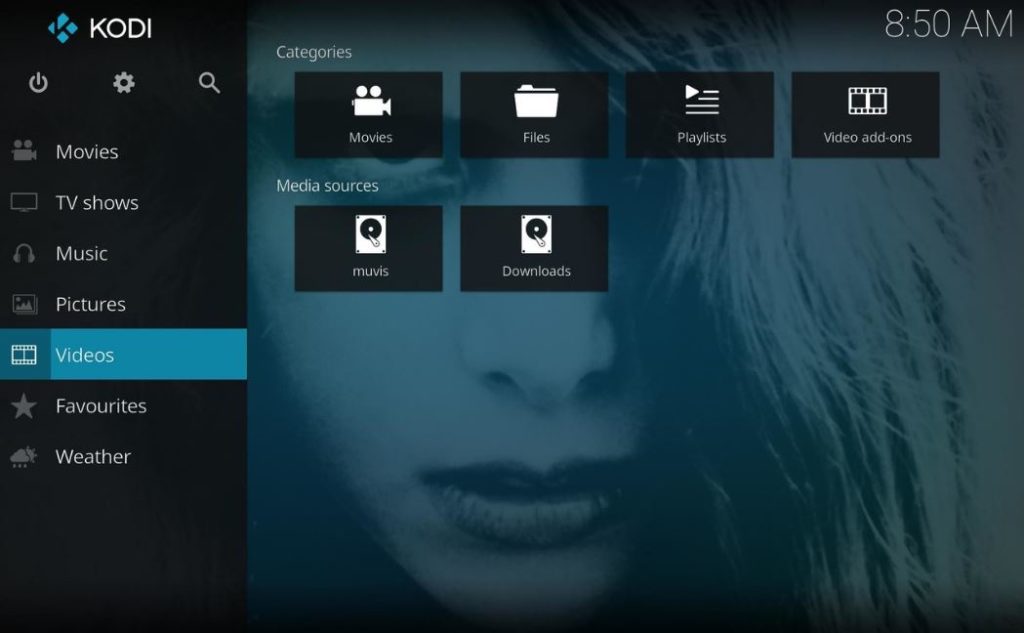 The software includes two ways on how to stream the video – you can choose locally saved videos or you can do it via the Internet. If you want to open the video that is saved in your file system, do the following:
On the menu page, select Movies, TV shows, or Videos, and then open the files.
The program will display the known folders with files and you should select one of them.
If the folder with your files is still unknown to the program, then you can add it by simply tapping on Add Video.
After that, the file system viewer will be opened. At this stage, you can select the desired folder and enter the source name.
Finally, it will appear in the list. Double-click on the video to open it.
If you want to watch a video from the Internet, open the Add-ons section. After that, install the add-on for the desired resource. The software contains a huge number of additional plugins and their variety is really impressive.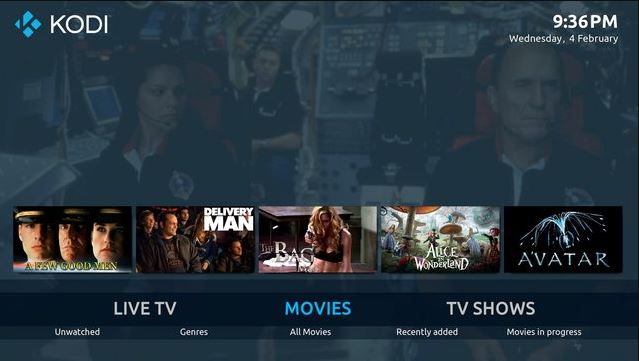 Besides, in the TV shows section, you can check show descriptions, and watch episodes and seasons with posters. Kodi works with various backends – MediaPortal, MythTV, NextPVR, Tvheadend, and many more. This function enables you to watch and even record live TV.
Overall, Kodi is a top-grade app that is full of magnificent features. The major disadvantage of this app – it works only in a full-scale mode.
Key features:
Works on multiple devices
Modern design
No ads
Supports all video and audio formats
Guarantees excellent image quality
Offers a wide range of streaming capabilities

4. GSE SMART IPTV
GSE SMART IPTV is another stunning application. This tool is primarily designed for mobile platforms, but you can also use it on your Windows PC with an emulator. For this, we decided to choose a well-known emulator BlueStacks.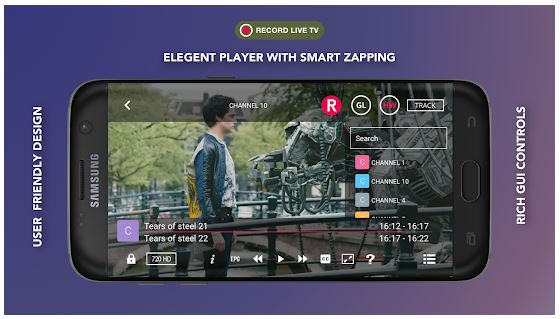 Below you will find a step-by-step guide on how to use GSE SMART IPTV on Windows PC:
Download BlueStacks emulator and sign in
Install GSE SMART IPTV and open it
Enter URL and download your M3U playlist
Tap on OK
We have to admit that we were impressed by the well-developed app's design which makes its interface quite easy to use. The app features an excellent playlist management system. If you want to add a new playlist, open the Playlist manager section and click below on the red three-lines button.
After that, you can create a new playlist, and add it from the M3U file or the deleted link. Plus, there is a special section of favorites, where all your favorite playlists are listed in alphabetical order. But if you click on the down arrow button, you can disable sorting or sort them by ascending and descending order.
Besides, in the sidebar, you will find a wide range of various additional options – adjustable color modes, settings, subtitles, and so many other options.
Summarizing all the points, GSE SMART IPTV is a great IPTV player, but it works on PC only with an emulator.
Note: Users should provide their content, as GSE SMART IPTV does not contain any playlists.
Key features:
Compatible with the following formats: 3G2, 3GP, AMV, ASF, AVI, DIVX, FLV, WMV, MPEG, MP4
Provides advanced playlist manager
No ads
Comes with a multilingual interface
Subtitles function
Several color modes
Parental control option

5. Perfect Player IPTV
Our next application that is worth downloading – Perfect Player IPTV. The app is lightweight and gets installed in a second. It does not offer any channels, but you can add playlists in the settings.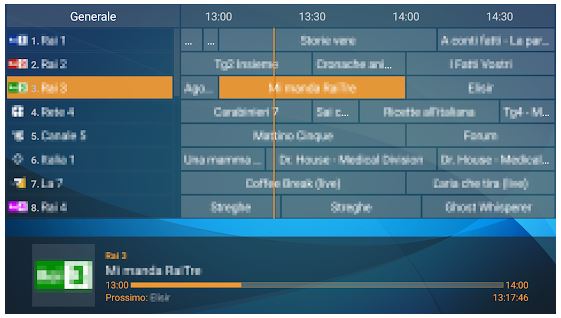 So, how should we add IPTV channels?
On the menu page, click on Settings and select General
Tap on Playlist
In the appeared window, enter the M3U address
If you want, you can add the name
Select OK
Go back to the main menu and wait until the channels are loaded.
We have to mention that Perfect Player IPTV ideally works with any device – even on the weakest Android consoles.
As for the distinguishing features here, Perfect Player IPTV has an integrated timer that will stop broadcasting at a specified time. No doubt, this function is a great bonus for parents. Moving on, if you enter in the settings IPTV Data Server address, you will instantly receive the updated playlist.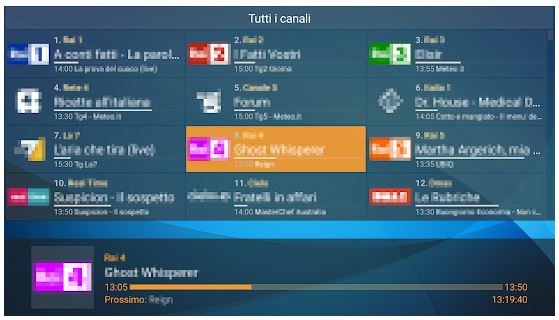 Perfect Player IPTV comes with a minimalistic design: a stylish dark background with menu icons at the top of the screen. If you open the User interface section, you can choose a preferred font size, color theme, and add a pin.
The app is full of various features which is why sometimes it can hang up. But, in general, this is an excellent solution. This tool ideally suits people with vision issues.
Note: If you want to receive the ultimate playback quality, we advise you to try various decoder options.
Key features:
Supports a great number of languages
Adjustable interface
Supports playlists format – M3U and XSPF
View local files from SD card, USB, etc.
View IPTV with channel groups, logos, and program guide
Provided preview channel option

You may also like: 11 Best Mobdro Alternatives
6. Wiseplay
Wiseplay is another popular analog that allows you to watch videos, broadcast them to the TV, and run videos from remote servers. The app supports a great number of formats. Wiseplay provides a VR Player that lets you play videos in 3D or virtual reality format.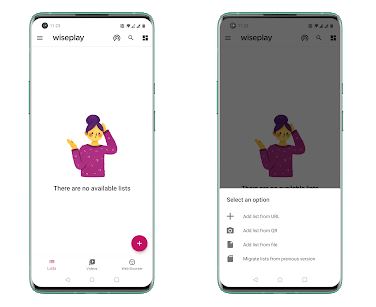 All you need to do – pick a preferable video from your gallery or use the link, and connect your VR glasses. Another interesting feature of this app – it enables you to download video lists in W3U and M3U format directly from a file, using a link or scanning a QR code. Just click on the round plus button and select a preferable option.
But we have to warn you: while adding the list, you should be very careful because even an insignificant mistake can cause various issues.
Moreover, at the bottom of the screen, you will find an integrated web browser. In this section, you can easily add the name of the website or enter its URL. It certainly will help to save you time!
Wiseplay app boasts an intuitive design that guarantees simple navigation.
The only downside that we have found in this app – sometimes it has ads. But, there is no need to worry – you can remove it for free.
Note: If your videos play only audio and there is no image, you should open the settings and tap on Disable HW acceleration.
Key features:
Compatible with an extended number of formats
Ideally works with Chromecast and DLNA devices
Convenient design
Provided VR Player
Built-in browser
Available only for Android
Parental control option

7. LAZY IPTV
Here is another multifunctional tool that is worth our attention – LAZY IPTV.
First of all, we have to admit that LAZY IPTV installs very quickly. Plus, it does not demand a registration procedure.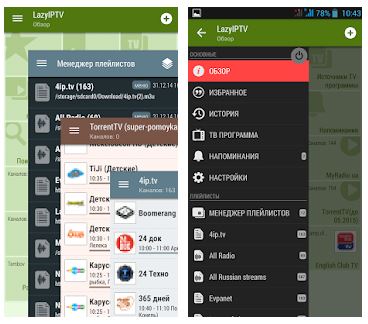 After downloading the app, you will see the main menu with several blocks. When you open the sidebar, you will find the following sections:
Overview — the main screen of the app
Favorites
History
TV program — programs schedule for all channels
Search for channels
Transfer Search
Settings
Wizard Manager — a menu item where you can add channel lists
Playlist Manager
Add a Playlist
When you open settings, you can adjust font, language, or color theme. Apart from these points, there are also very useful features that we have to highlight:
UPD-proxy – allows you to add manually specific playlists and channels
Brief TV program mode – you do not need to save unnecessary information while caching
Parental control – the ability to set a password for particular channels that you want to hide from your child or anybody else
Now we would like to briefly explain to you how to add playlists in LAZY IPTV.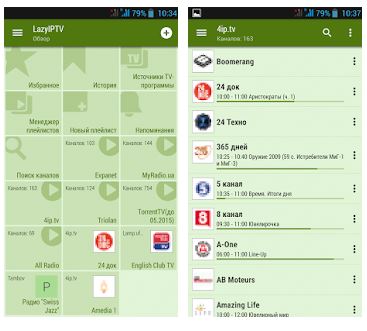 In the sidebar, select the Wizard Manager section.
In the new window, click on the plus icon and then there are two menu items:
• From a file on the device
• From the Internet (via the link)
If you want to find your video on the Internet (we think that this is the most optimal variant), tap on the second one.
Enter a special link and click Add. After that, the download will start, but it can take several minutes.
At the same time, you will have more than one playlist with sets of channels. Select the necessary one and click Save.
In the "Search for channels" section on the main screen, you can view all the channels that have been added. If you want to add some channels to your favorites, click on the three-dots button.
To conclude, LAZY IPTV is certainly a must-have tool. In this app, you will not find any ads, which is surely a great plus. Among the disadvantages, we have noticed that this app does not have convenient navigation on TV.
Key features:
Guarantees a convenient playlist organizer
Supports M3U and XSPF playlist formats
User-friendly interface
Integrated channel viewing history
Provides backup / restore app data
Parental control system
Ability to download TV programs from the device

8. rIPTV
And the next application that we are going to review is rIPTV. This is an ideal tool for watching series, sports, news, films, or children's programs in HD quality. After downloading the app, the first thing you have to do – add playlists.
For this, you have to click on the orange plus icon at the bottom of the screen. Just copy and paste the playlist URL. Moving on, rIPTV is compatible with Apple TV. Besides, we have to admit that its connection process is quick and simple.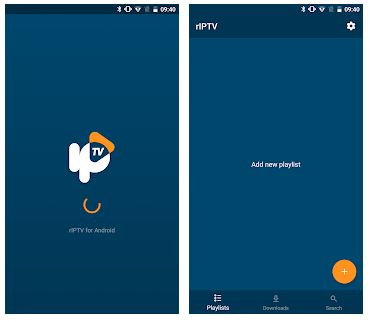 So, how can we import a playlist to Apple TV?
Choose the playlist you want to share with your Apple TV.
Slide it on the left and click on More, then select Share with a fast load.
Set a temporary password and wait until you get a code. Use these keys on the Apple TV.
Tap on the + button and select Import with a fast load. Enter the code and password.
What if we want to watch TV with rIPTV?
Choose a channel or a VOD from your list.
Tap on Select a channel.
Click on the Full-screen mode and start watching.
If you want to check the slider – tap left. But if you want to see the live EPG – tap right. Or, you can also click anywhere to check the channels list.
Summarizing all the points, we can highlight the biggest advantage – rIPTV contains an IMDb integration. Therefore, you can always obtain a detailed description of any movie you are going to watch. Moreover, you can always check a movie rating or watch a trailer as well.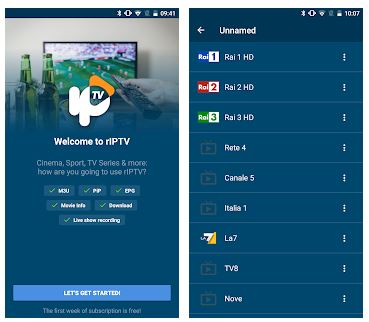 The only downside of this app that we have to mention – it comes with a paid version for IOS users. But you can purchase it at a quite accessible price.
Note: the app does not contain any playlists, users have to add them manually.
Key features:
Available for IOS and Android
Minimalistic design
Provides IMDb integration
Ideally works with Apple TV
Guaranteed excellent HD quality

9. MrMC Lit‪e‬ ‬‬
Here is a similar app called MrMC Lit‪e‬. MrMC Lit‪e displays all the media files from local storage media and media servers such as Emby, Plex, HDHomerun, TVHeadend, and much more. ‬‬
After downloading the app, you will find three sections on the bottom of the screen – Library, MrMC, and Settings.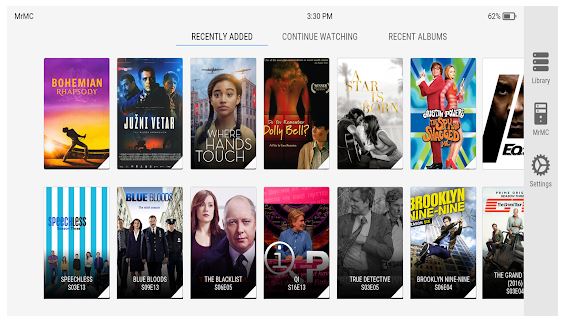 In the Library section, you can keep all your movies. Moreover, you can add some of them in Favorites. If you put a pause while watching a movie, you can easily continue watching from the place you stopped.
MrMC Lit‪e‬ is available for Windows, macOS, IOS, and Android users. Now we would like to provide you a quick guide on how to install the MrMC Lite app on your PC or Mac: ‬
Firstly, you need to download the Bluestacks emulator for your computer.
Tap on it to install the application on your PC or Mac.
Now click Next to accept the license agreement.
Follow the provided guidance on the screen to install the application properly.
Open the emulator application, type MrMC Lite in the search bar, and press Search.
Click on MrMC Lite app icon.
MrMC Lite will appear in the Play Store or the App Store and it will display the Store in your emulator application.
After that, click on the Install button and wait until the app will be fully downloaded.
Tap on the icon All Apps and it will take you to the page with all your installed applications.
By the way, MrMC Lite offers a wide number of settings, so you can adjust the following sections: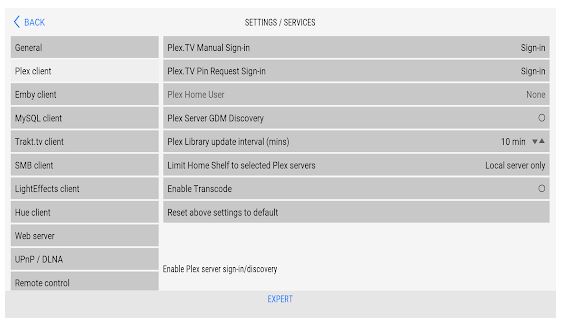 • Media Sources
• Services
• Video
• Pictures
• Music
• TV
• Appearances
• Profiles
• System
• Extensions
• System Information
• File Manager
To conclude, MrMC Lite is worth trying. Even novice users will simply understand how to use it. Unfortunately, the app slows down from time to time.
Note: we have to warn you that MrMC Lit‪e‬ ‬does not support user-installed python addons/plugins.‬
Key features:
Included Trakt support
Compatible with ACC, FLAC, DD, DTS, and other audio formats
Suitable for MythTV, HDHomeRun, and other IPTV devices
Works with MKV, DVDs (with DVD menu support), and other video files
Convenient interface

10. IPTV Smarters
IPTV Smarters is one more app that is worth to be installed on your device. IPTV Smarters provides a well-developed system where we can add channel lists in M3U or other formats.
IPTV Smarters is developed especially for Xtream Codec's users to watch live TV, movies, and series on Smart TV.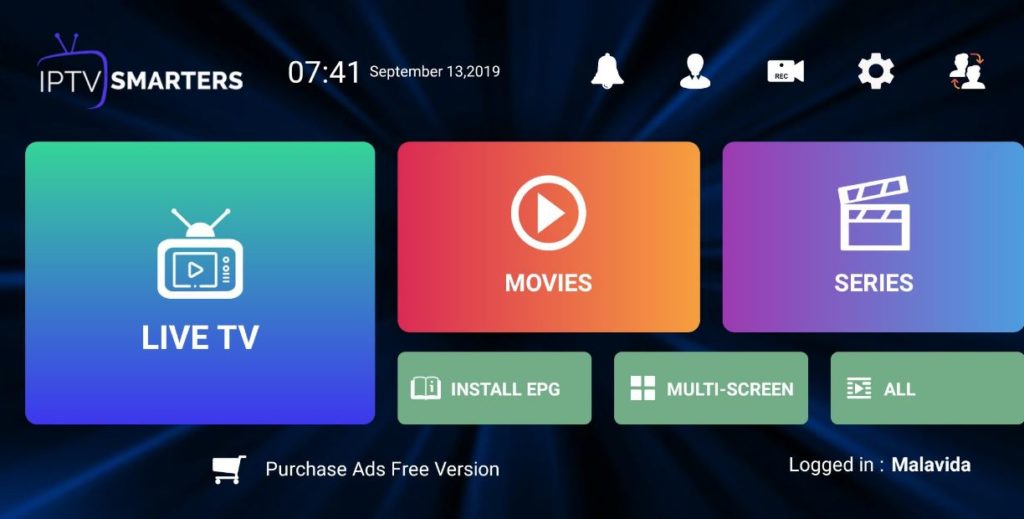 So, let's find out the way IPTV Smarters works.
In the beginning, users have to create an account by entering login credentials. After that, you will see the dashboard that consists of these functionalities:
Live TV
On-Demand
Catch Up
EPG
Account
Settings
If you click on the Live TV section, you will find various categories: All, Entertainment, Regional, Sports, Documentary, Kids, Movies, and others. Plus, in this section, you can add the most preferable channels or videos to have quick access to them.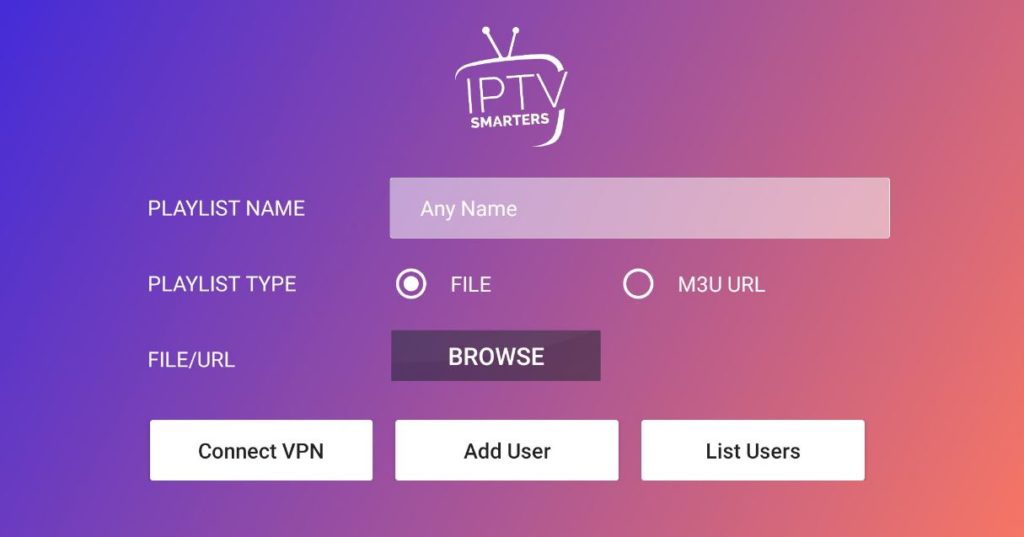 Under the Settings, you will find the following functions:
Auto-Update Channels and VOD Quality
Auto-Update EPG
Set Parental Password
Stream Format
Time Format
EPG Timeline
EPG Timeshift
In the Account section, you can check the information about username, account status, account creation date, and the maximum number of allowed connections.
Another interesting feature of IPTV Smarters that we have to mention – you can update channels and TV programs schedule. It doesn't contain any built-in playlists. Fine-tuning of the TV guide EPG and time zones is available.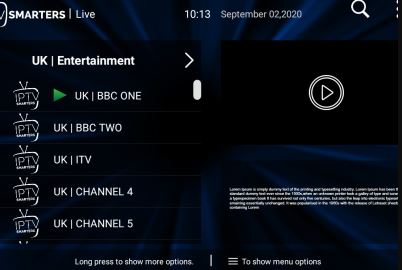 What is more, you can add your own player for playback (or a separate player for each category). There is also a choice of decoder for online playback. We were pleasantly surprised by the app's modern design that guarantees a user-friendly interface.
All in all, we have not found any significant disadvantages of this app, but the only thing we do not like – it requires a registration procedure. But in general, this is a great app!
Key features:
Works with Android TV, FireStick, and Nvidia Shield media consoles
Magnificent design
No ads
Xtream Code API support
Provided parental control option
Loading M3U files and URLs
Built-in player and compatibility with external players
Support for subtitles

You may also like: 11 Best Firstrowsports Alternatives to Stream Live Sports
11. dream Player IPTV for Android TV
If you are looking for a qualitative and simple app to work on (Android) TV devices, we would like to bring your attention to dream Player IPTV for Android TV.
After installing the app, you will find a wide range of sections on the menu page:
Default
Movies
More…
Timer
Profiles
Control
Settings
We have to warn you that this app is designed to work on (Android) TV devices. We advise you to download the dream Player IPTV app for tablet and smartphone use. However, you can use dream Player IPTV for Android TV on PC. Below you will find a detailed description of how to install it on Windows.
Before you start, you should download the APK installer file
Install BlueStacks emulator at: http://bluestacks.com
Open the APK file: Double-click the APK file to launch BlueStacks and install the application. If your APK file doesn't automatically open BlueStacks, right-click on it and select Open with…
After that, browse to the BlueStacks. If you want, you can drag-and-drop the APK file on the BlueStacks home screen. dream Player IPTV for Android TV does not contain any channels or links. For the beginning, you should add at least one playlist.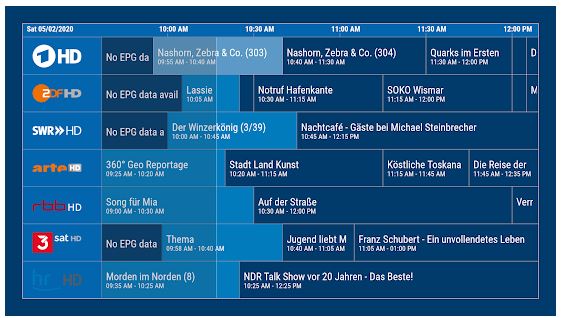 There are three ways on how you can do it:
Using a built-in browser
Using remote TV control
Via dream Player IPTV app
dream Player IPTV for Android TV enables you to record channels in Live TV mode. For this, press the right or left button on the remote control to go to the next/previous channel.
Besides, in this app, you will find a quick forward rewind in video mode. Press the right or left button on the remote control to skip one minute, tap on ENTER, and fast forward to skip five minutes.
What is more, this tool does not provide any navigation difficulties.
The interface is quite clear and easy. Additionally, you can simply adjust the volume or brightness – just swipe up and down. Or, if you want, you can play audio in the background.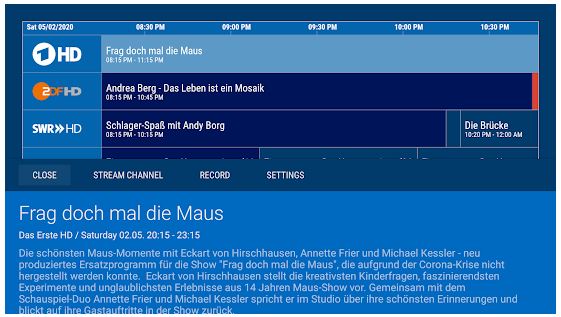 Summarizing all the points mentioned above, dream Player IPTV for Android TV is an excellent solution for everyone. But we have noticed that sometimes it freezes a bit.
Note: This version is limited to five channels per group, but you can purchase an unlimited premium version at a quite reasonable price.
Key features:
Works with dream Player IPTV app
Plays SD and HD channels
Quick setup
Subtitles function
Playlist support (M3U)
EPG support (XML-TV)
Sleep timer option

12. ProgDVB/ProgTV
And the last one in our article is ProgDVB/ProgTV. This tool is designed for streaming live TV channels and listening to the radio on PCs. Well, now let's find out how we should add channels:
Select the TV Sources section on the menu page
Tap on IPTV Client
Enter M3U URL in the textbox under the Playlist section
Go back to the main menu and click on the Channel list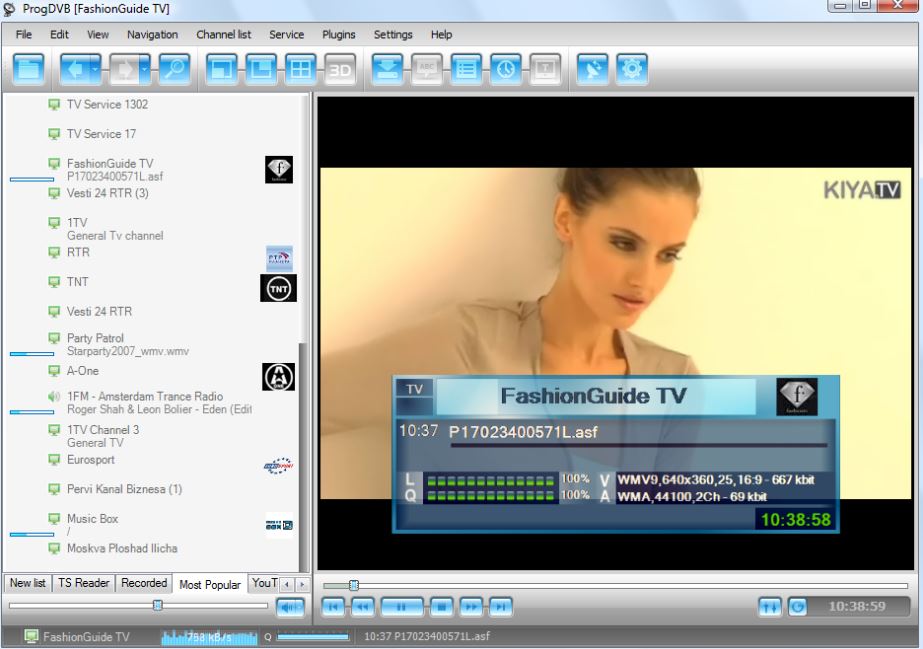 Wait until the selected channels will now appear and start streaming.
Among other useful functions, the app comes with high definition TV support, Mosaic fast channels preview, and 10 Bands equalizer.
Moving on, the software provides a picture-in-picture option, as well as independent simultaneous playback/recording of multiple channels from one or more devices.
If you are afraid of missing an interesting movie, the app offers you the built-in scheduler. Just add the task and your player will automatically switch the broadcast at the specified time.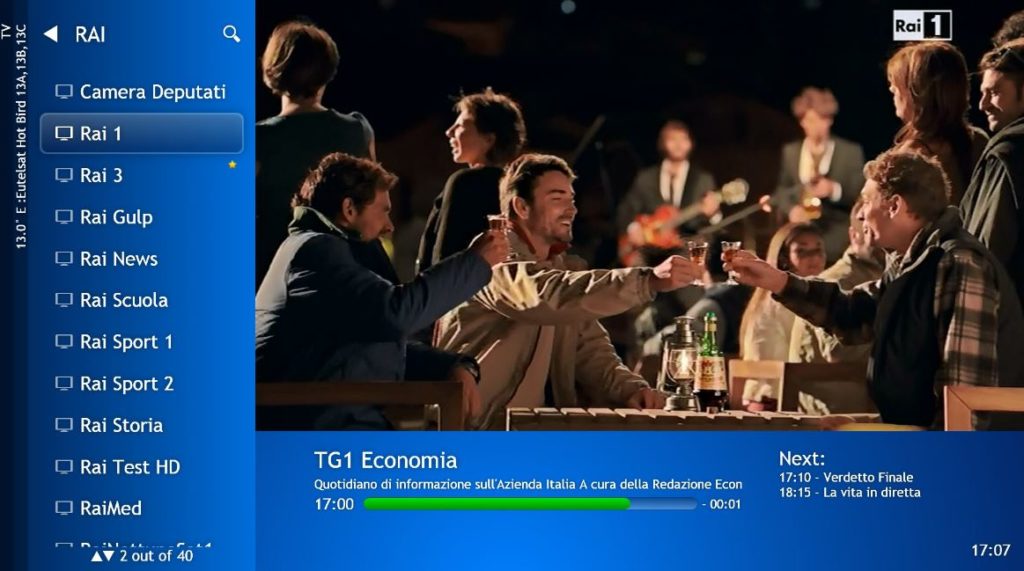 We have to admit that this app is very flexible. Since it consists of many parameters, you can adjust them the way you want. Plus, the navigation is quite simple and clear. There is no need to be too tech-savvy to find out how this software works.
Key features:
Offers radio and TV channel recording
Works with M3U, HLS, RTMP, UDP, HTTP formats
10 Bands equalizer option
Supports most devices – DVB, ISDB-T, and ATSC
Fast preview of Mosaic channels
Subtitles option
Convenient channel viewing mode