Quiet sound in headphones, rattling speakers, downloaded low-quality audio and video files are reasons to search for a solution to the problem of sound amplification on your computer.
If the reason for quiet sound is not caused by hardware failures, then volume booster programs can help, and some of them can not only boost sound but also improve its quality.
You may also like: 11 Best Apps to Extract Audio from Video (PC, Android, iOS)
This review presents the best earphone volume booster software for PC, Android, iOS, among which you can choose for yourself both paid and free options.
FxSound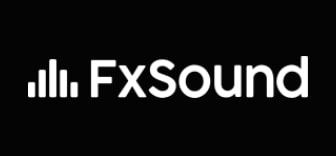 FxSound is a small program that does not take up much space on your computer and is Windows compatible.
It is used to improve and normalize the sound for listening to music using speakers and headphones.
The FxSound program is quite easy to use. After launching it, a window opens with user-accessible sections on the left side.
Spectrum – here you can change the frequencies of the acoustic system and enable the program. Effects – selection of special effects, including bass and 3D effects. EQ – responsible for editing the frequencies of the speaker system with the equalizer.
FxSound also has ready-made templates for many directions and styles of music. View or use the templates in the "Presets" section at the top of the screen.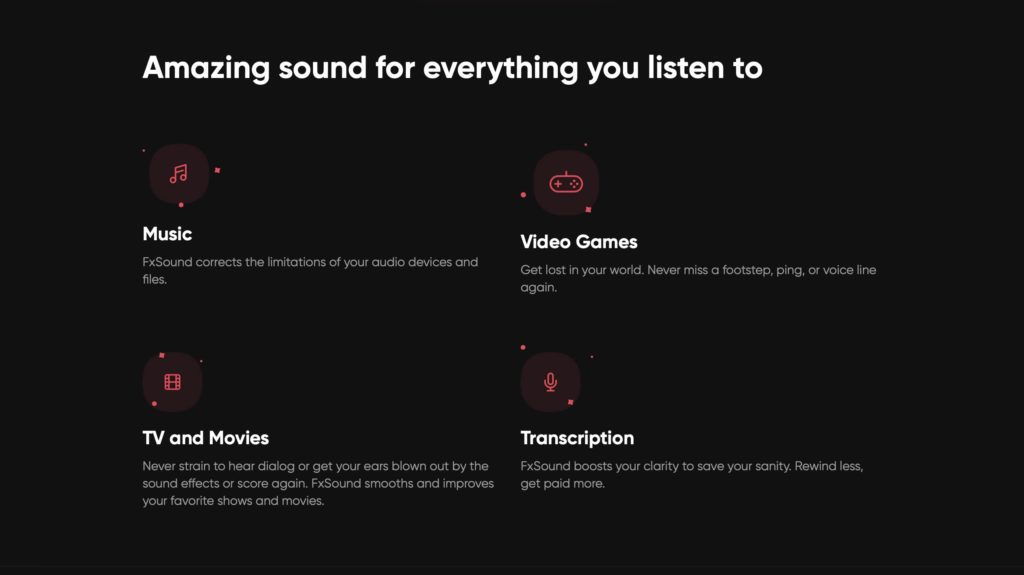 All in all, this application is really very useful and prductive, thanks to which it is used by a huge number of users.
You may also like: Top 9 Apps to Play Youtube on the Background on Android
VLC Media Player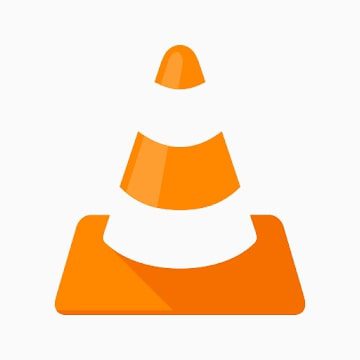 VLC Media Player is a free and open-source media player software for Windows.
It is also one of the most popular media player software available.
This media player can also be used as a sound booster, as it provides various settings that affect sound performance. This software provides broadly two options to boost sound.
In the first option, you just have to move the mouse scroll wheel in an upward direction, while the mouse is over its interface.
By doing so, you will notice that the maximum sound level goes to 125% for audio files and 200% for video files.
Thus, VLC provides a 25% and 100% sound boost for audio and video files, respectively.
The second option is known as Adjustments and Effects. To open this tool, go to Tools > Effects and Filter.
This will open a pop-up window, and the adjustment options are available under the Audio Effects window. Here, you can make adjustments under the special options.
VLC provides a 10-band equalizer. Adjust the equalizer bands according to the boost in audio you require. It also provides presets for the music genre, like rock, pop, party, etc.
The Compressor contains various options to tweak audio performance. But the only option that helps to boost sound is the Makeup Gain option. It can boost audio output up to 22 dB.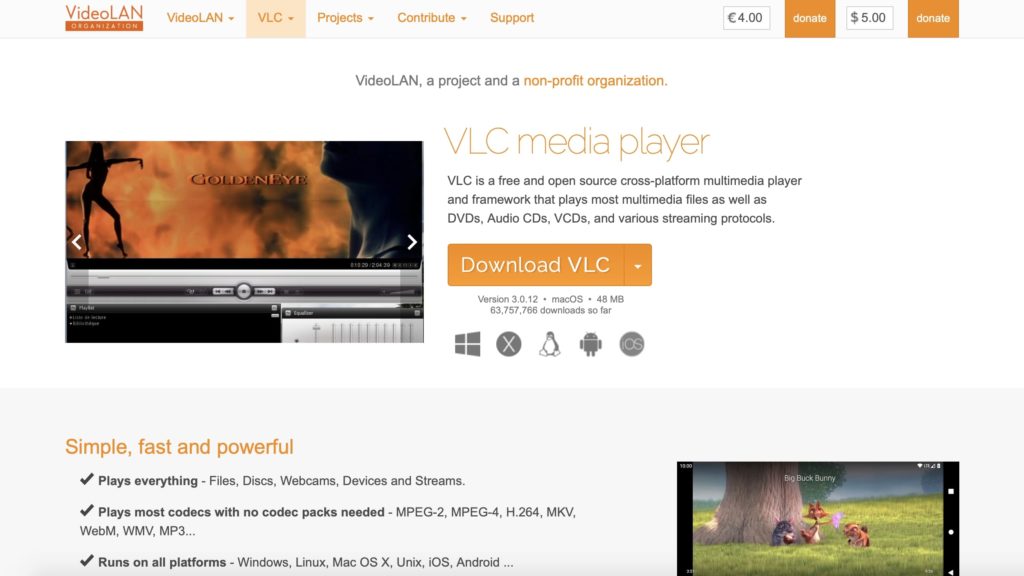 Spatializer helps you boost sound by varying various audio parameters, like size, width, wet, and dry. These options provide very minimal audio gain over original audio.
The main advantage of this media player is that it supports almost all of the audio formats, so you can easily listen and boost the audio of any audio format.
Unfortunately, you cannot save boosted audio with this volume booster software.
VLC for Android and iOS is a free multimedia player that plays discs, network streaming protocols, devices, and most multimedia files.
You're probably wondering what it's doing on this list, but it's a great alternative to downloading and using a standalone volume booster app for smartphones.
The full audio player comes with an equalizer, filters, and plays all audio formats, including the unusual ones. Plus, it has no ads, spying, or in-app purchases.
The app supports gestures to control volume, audio headsets control, and offers widgets for audio control, cover art, and an entire audio media library.
VLC for Android is a quick solution to your volume woes, especially for music and movies, and you can boost sound up to 200 percent using the Audio Boost feature.
An equalizer with preset sound profiles is included so you can pick what suits you listening tastes best.
Equalizer APO
Another great software that can work as a sound volume booster is Equalizer APO.
The application is completely free, so you can use it without any restrictions.
The software works on any number of channels, and thanks to the low CPU usage, you won't even notice that it's running in the background.
Filter support is also available, and you can have an unlimited number of filters. Regarding the customization, the software has VST plugin support, so you can further enhance the sound.
The modular graphical interface is simple to use, so you should be able to customize your sound with ease. In addition, the software can be integrated with Voicemeeter, which can come in handy.
Equalizer APO is a great software that can boost your audio volume, and since it's completely free, there's no reason not to try it out.
You can use this software to modify various audio parameters, like pitch, treble, bass, audio boost, etc. It works with all media players, as it boosts overall system sound.
In this free audio booster software, you will get lots of options and settings to modify audio, which makes this software quite comprehensive, and a bit complicated as well.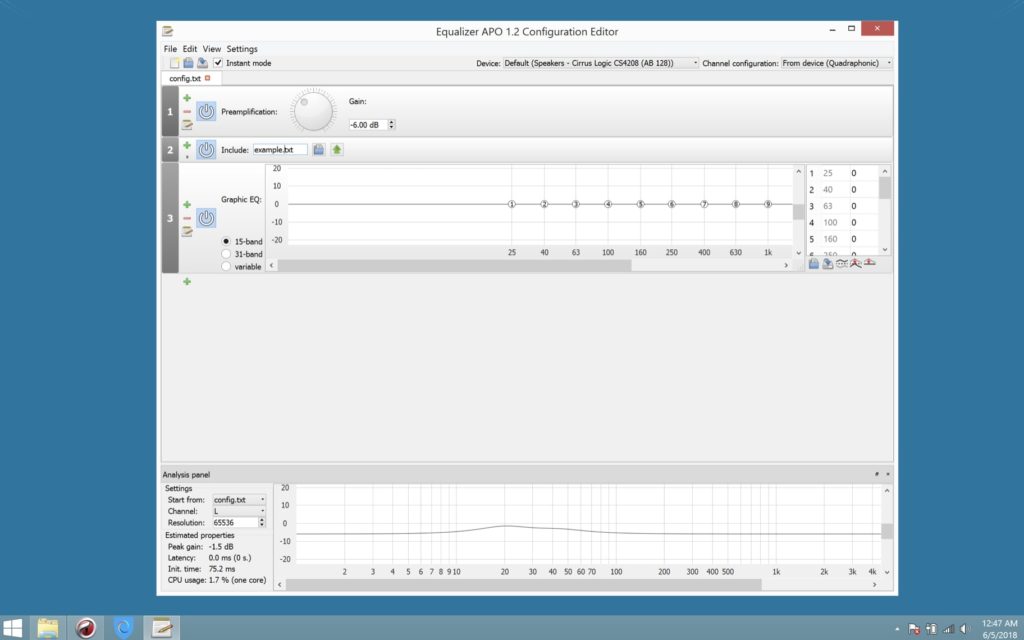 When you open this software, you can view two panel: Tools Panel and Analysis Panel.
In the Tools panel, you can add various audio tools to modify the overall PC audio output. Here you can add tools like Basic Filters, Parametric Filters, Controls, Graphic Equalizer, Advanced Filters, etc.
In the Analysis panel, you can analyze the audio output. It lets you view Peak Gain, Latency, Channel, resolution, etc., and audio output Graph.
To boost audio you will need to add various audio tools in the Tools panel of this software. Click the green + button to view and add audio tools from various categories.
You can either add 15 bands, 31 bands, or variable equalizers. You can vary the equalizer bands to boost audio output according to your choice.
Just be careful with the equalizer, as maxing up channels unevenly can really distort the output audio.
Go to Basic filters and add the preamp tool. In this tool, you can either boost sound by moving the knob or manually entering gain values. But, by using a knob you can only boost sound up to 20 dB, whereas manually, you can enter much greater values.
In the Parametric Filter category, add the Low Shelf and High Shelf filters. In both of these filters, you get three knobs to change parameters like Gain, Centre frequency, Corner frequency, and Slope. You can adjust knobs or enter values manually to boost sound.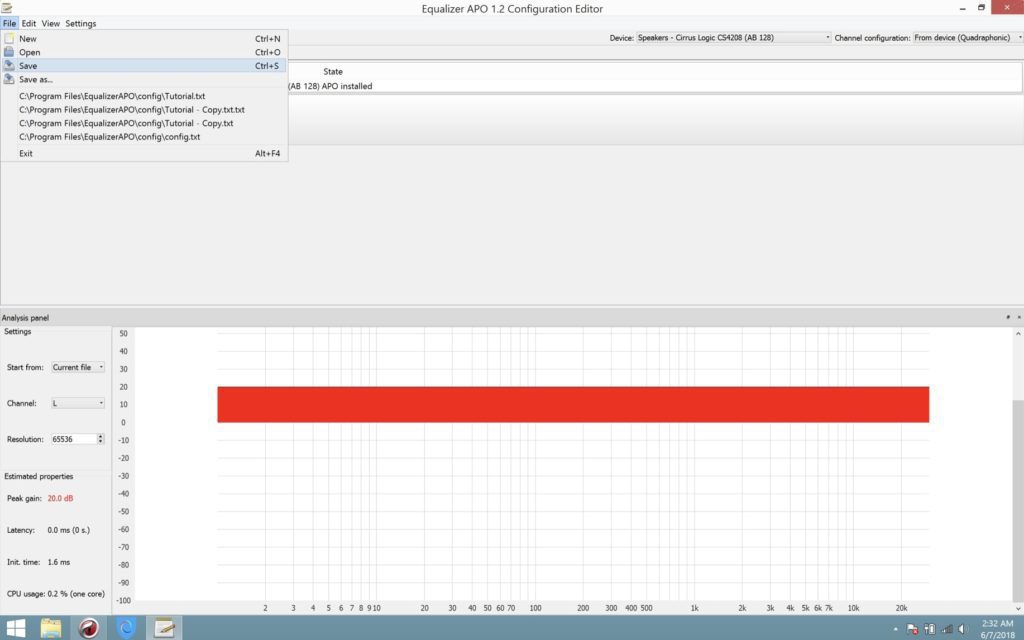 Apart from various audio tools, you can also choose various channel configuration (mono, 5.1 surround, 7.1 surround, stereo, quadraphonic, etc.) and Devices (headphones, speakers, etc.) to get optimum output sound using this free audio booster software.

You may also like: 7 Best Apps to Play Youtube on the Background on iOS
Boom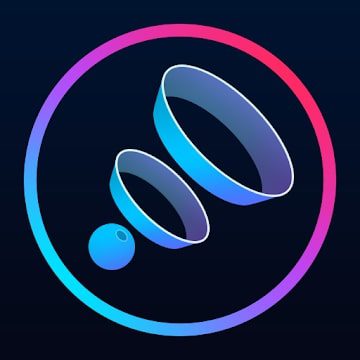 Boom 3D is a PC volume booster software that can easily increase the volume beyond its limits and give you a better sound quality.
The software also supports virtual 3D surround sound technology. Using it you can easily enhance your entire multimedia experience with this feature.
For fine-tuning, there's a 31-band equalizer, so you can adjust the sound as you like.
The software also comes with various presets, so you can quickly choose a preset that matches your selected genre.
It's important to mention that the software comes with various audio effects, its own music player, and the ability to control the sound volume of all open applications.
Overall, Boom 3D is a great sound volume booster with a wide array of features, so be sure to try it out.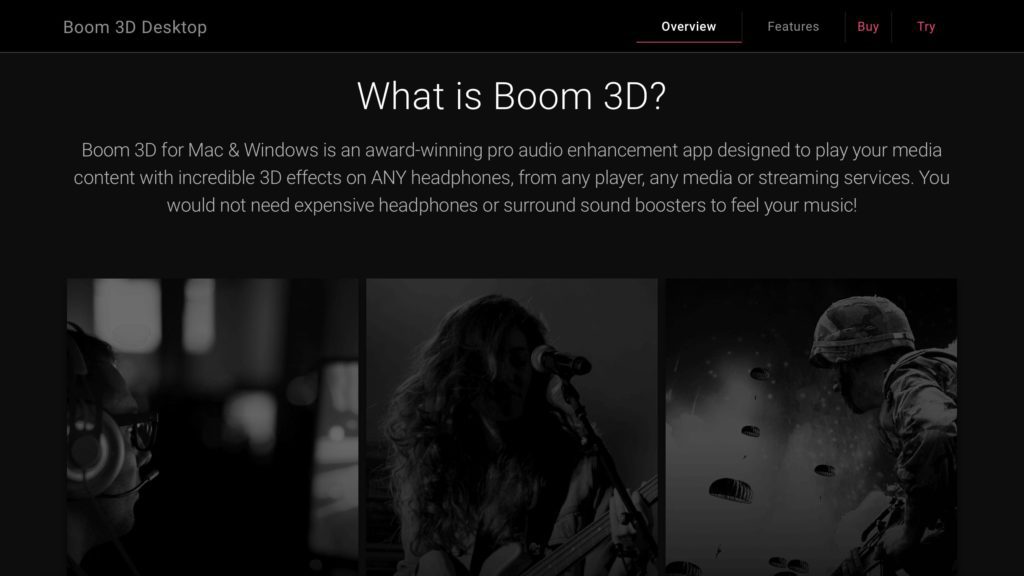 Like VLC for Android and iOS, Boom is a music player app with a built-in equalizer, bass boost, and other audio enhancements for a better listening experience.
The app also offers system-wide audio effects including loudness, custom-tuned equalizer presets, and virtualizer.
If you stream music from Spotify, Apple Music, or other music streaming services, you'll love Boom's 3D surround sound quality on headphones. Not only that, but you can also access podcasts or radio stations so you're not just limited to listening to music on your phone.
Basically, you're getting both a volume booster app and a music player in one app, but you'll have to pay for the service after the initial 7-day free trial is over.
Letasoft Sound Booster
If you're looking for a simple sound volume booster application, Letasoft Sound Booster might be what you need.
The software is simple and it can raise the volume before it gets to your speakers up to 500%. The software also has distortion detection, so it should minimize distortions.
Regarding compatibility, the software should work with all applications, so you can raise the volume of your web browser, audio player, or instant messaging software.
The application is easy to use, and you can control the volume level using the pop-up slider in the system tray. Of course, support for global hotkeys is also available.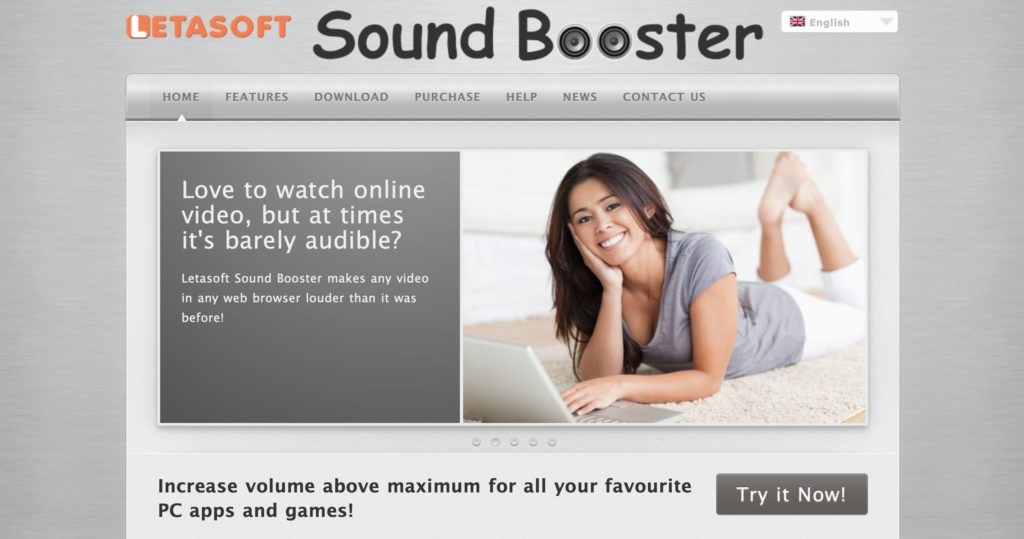 Letasoft Sound Booster is an incredibly simple but useful tool that should boost your PC volume with ease, so you might want to try it out.
Precise Volume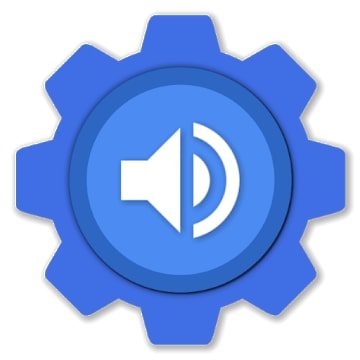 Precise Volume is a volume booster app that overrides the standard 15 volume steps limit on Android devices with its 100-step volume levels.
The app hooks into your phone or tablet's audio system and gives you more options to control volume.
There are presets that activate when you plug in your headphones, an equalizer with a sound amplifier and bass booster, plus custom volume levels for different apps.
On top of more fine-grained control over volume, the app automatically sets the volume for you when you need it most.
You can also set the volume for different Bluetooth devices, headphones, apps, and more.
Also, you can set it in such a way that when you plug a device into your device's headphone jack, the app will open a dialog asking you which preset to use for your headphones.
The app is free to download and use, but you can get the Pro version and access advanced features like screen-off override, which controls behavior while the screen is off or the phone is in your pocket.
Besides, you can change the number of volume steps to anything between 0-1,000000 and enable dark mode for night viewing.
Volume Booster GOODEV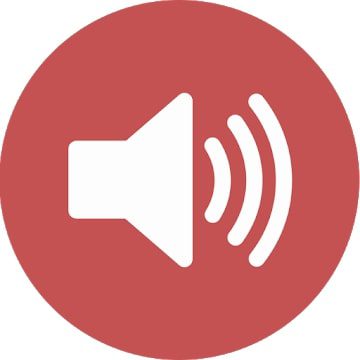 Volume Booster is a free Android volume booster app that increases your headphones or speaker volume as you play music, audiobooks, or watches a movie on your device.
The app is small and simple yet very powerful and versatile to use when you want to increase the volume beyond the standard levels your device provides.
However, the app developer recommends moderation while using the app as it may damage your hearing or speakers when used for a prolonged amount of time.
Besides, the app doesn't work with all Android devices, especially those running Android versions 4.2.1 to 4.3, neither is it ideal for adjusting your speakerphone volume in phone calls.
Onkyo HF Player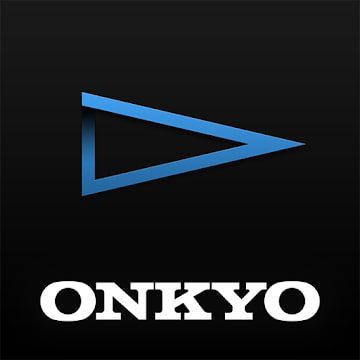 The ONKYO features a precise frequency equalizer that has access to more than 16000 frequencies without losing out on sound quality.
This app also displays beautiful artwork with your music, so it's not as bland as some music/audio boosters.
So this app not only enhances your sound but also lets you play music right from the app.
ONKYO also comes with an autosampler, auto HD equalizer, and a crossfade playback option that gives a nice flare to your music listening.
This app also lets you create and play your playlists, offering plenty of diversity in your lineup.
You may also like: 11 Best Apps to Hide Apps on Android & iOS
Equalizer+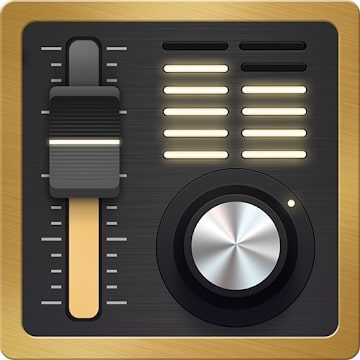 Equalizer+ not only boosts your sound but also lets you mix your sound to have more bass, less punch, and so on.
This app lets you access all your music from iTunes, Google Drive, and Dropbox, so you can equalize any of your music at any time, whether offline or online.
With Equalizer+, you'll have 7-band equalizing, and more than 10 pre-made presets for any music genre.
Equalizer+ also has a sleep timer, so you can listen while you fall asleep then it shuts off after the timer ends in order to save battery.
This app also lets you pre-set all the songs you want to listen to with its queue system, so you can listen to all the music you want to, in the exact order that you want to.
In Equalizer+, you can decide whether you want to repeat one song or even a whole playlist, so you won't have to constantly select songs you wish to listen to.