A lifetime before school is full of joy and carelessness, as well as children's interest in something new and exciting. It is at this age that children have a craving for new knowledge and hobbies.
So, this is a great period to prepare your child for school. Many apps allow you to do this in a game form, which does not suppress the child's desire to learn, but only fuels interest.
Try these best preschool apps for Android & iOS. Thus, your child will come to school with basic knowledge of the alphabet, numbers, reading, and others.
Help your child to improve the vocabulary with these best apps to learn a word a day.
Busy Shapes & Colors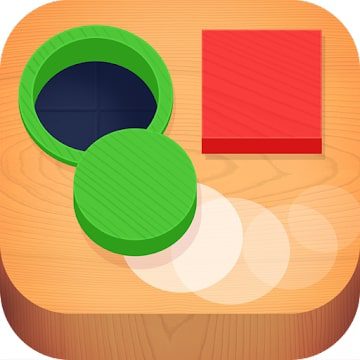 Busy Shapes & Colors is an app that allows children not only to play but also to develop.
This app teaches children in a playful way to navigate in the colors, objects, and geometric shapes around them. Curious preschoolers will love the colorful design and pleasant sound effects.
Complicating levels will keep them interested in the game. Gameplay is quite simple. Kids are encouraged to match the figure with a matching hole by simply dragging it. When the match opens to a new level.
The game provides different tasks: pick the appropriate hole to the figure, move obstacles, find hidden objects and tools. More difficult levels require children to match figures not only by the shape of the hole but also by color and size.
The child can also catch moving objects and even use improvised tools to "push" the figure out of various objects.
For parents and teachers, Busy Shapes includes an option to create a free account that allows you to create up to 40 player profiles. The app monitors the game in real-time, and adults will be able to watch their child's success from any device.

You may also like: 7 Best Math Word Problem Solver Apps for Android & iOS
Khan Academy Kids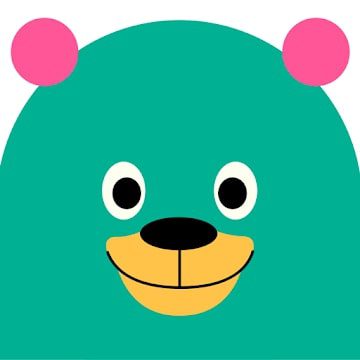 Khan Academy Kids is a popular platform for preschoolers to learn a lot of new and interesting things.
There are different areas for learning here. Reading, math, writing, social development, and more will help your child to be ready for school.
This app is very convenient to use in home retirement. Parents choose the direction in which the child should receive development on their own. Each child is unique and requires an individual approach.
This service perfectly understands what level is needed for learning. Here kids can learn the alphabet, learn interesting features of our world, develop attention and improve other skills. Each child will be able to learn at their own pace.
There is an extensive library with various collections of books and other learning tools. You can read the books on your own or include an audio recording.
Learning here takes place in a playful way along with fun game characters. There are also interactive games to help develop memory and logical thinking. Creative skills will also be under control. The child will learn to draw and try to write his own story.

Worksheets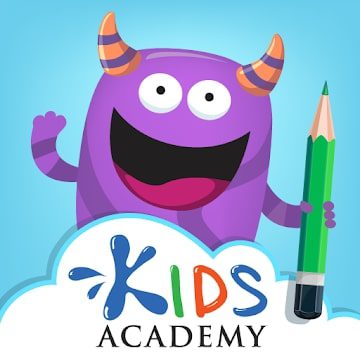 Worksheets is a game app for preschoolers that will keep your child engaged for a long time while giving them the knowledge they need.
This service is suitable for children from 3 to 10 years old. There are different categories for learning. For example, reading, writing, math, and others.
The child will be able to check himself, using a special function for this purpose. When performing tasks correctly, the user gets points, which creates extra motivation.
There are cheerful game characters, with whom the training will be more fun. A child can use the tips that will help him figure it out for himself, not distracting his parents from important matters. Artificial Intelligence will go with your child all the way to new knowledge.
After completing the tasks, the child will see their results and the app will be able to check them. This approach allows adjusting to each child individually. Thus, the learning process will go without any problems, which means it will keep the child's good mood.

Super JoJo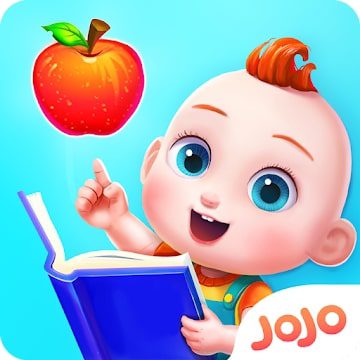 The Super JoJo app is suitable for children who are just starting to learn something new.
The child will learn six new types of knowledge. For example, there are categories such as colors, numbers, fruits, vegetables, animals, and even vehicles.
Each category has six items. They are all very bright, which is sure to attract the attention of any child. Each story to be experienced by a child is engaging and interesting.
It helps to keep the interest in learning, and thus achieve the best possible result. As you pass, the service adjusts to the child's capabilities due to the presence of artificial intelligence.
The game space is completely free of unnecessary elements, so nothing will distract the child from the game. Besides, Super JoJo remembers where the player stopped, allowing him to get distracted.
This app helps to develop creativity in the child. Children's curiosity for new things allows them to develop their imagination, and this app will be a great tool on the way to that goal.
Moose Math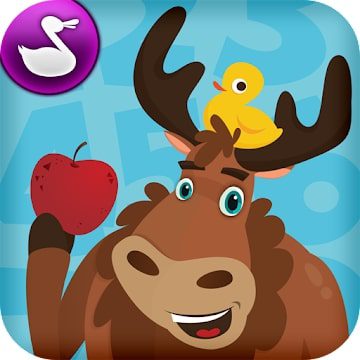 The Moose Math app focuses on preparing preschoolers for math. Here children can learn addition and subtraction of numbers, geometry, and other subjects.
The learning process here is presented in a game format. As players complete tasks, they receive special rewards, and then they can use them to build an entire city.
Children will learn how to count by doing interesting tasks. For example, making cocktails, drawing animals by points, sorting shapes, and colors, and much more.
All results will be stored in a special section where parents can see their child's progress. It will also help to understand which skills need special attention.
This app is developed in collaboration with experienced educators who have already taught a huge number of children. Thus, parents can be sure that their child will receive quality preschool training.

You may also like: 11 Best Anatomy Apps for Android & iOS
RelationShapes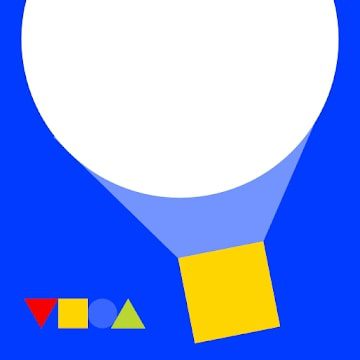 The RelationShapes app, like the previous one, is aimed at developing mathematical skills. Also here children will be able to develop their creative abilities.
Players will have to combine figures according to their features. Here you need to apply your imagination, as you can add your favorite accessories and background to these figures.
The learning process in this program is divided into eight levels. With each lesson, the tasks will become more complex and interesting, which helps to develop successfully.
Use this app on one phone can be several people at once. To do this, use the split-screen function. Parents will be able to watch the process and learn what new skills the child has acquired.
Drawings made by the child are stored in a special gallery. In the future, parents will be able to enjoy their child's creations or even print them out. Automatic difficulty control makes the game suitable for users of different abilities.

Montessori Preschool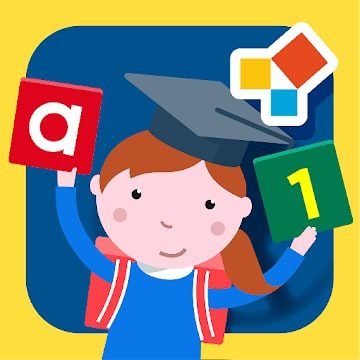 Montessori Preschool is an app for preschoolers that includes a huge number of different categories.
Here children can learn colors, poems, colors in different drawings, and even try coding.
In the math section, the child will learn the skills needed to count. Before learning to read, the child will be introduced to new sounds and letters.
Children will train to recognize speech, and thus learn correct pronunciation. This allows the child to develop literacy at a young age.
Besides, this app has games that help develop logical thinking and creative skills. There are even music lessons that provide important basics. A unique feature of this app is that children will also learn discipline here.
Besides games here are tasks such as cleaning around the house, taking care of plants and animals, and more. All of this helps parents in educating and creating new healthy habits in their children.

ABC Kids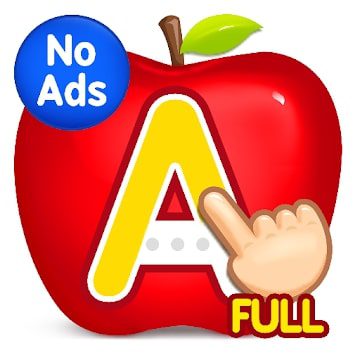 ABC Kids is a simple and fun app that every child will love. Bright, catchy graphics, sound accompaniment, and "adjusting" puzzles are sure to please any child.
Here the user will have to learn the alphabet and the pronunciation of different words.
Children will learn to recognize letters and put them into words to understand the meaning of the text correctly in the future. The whole process is built on associations because this approach makes training quite plain.
Children will learn in a game, which helps to make rapid progress. The interface of this application does not contain any distracting parts. Menus and all the tools needed for setup are hidden from the child.
Only a parent will be able to find these sections. In a special mode, you can see the progress chart and find out which languages need more detailed attention.
Moreover, there are no ads in this app and it does not offer to make in-app purchases. This is important for the children's program, so parents can not worry about unnecessary purchases.

HooplaKidz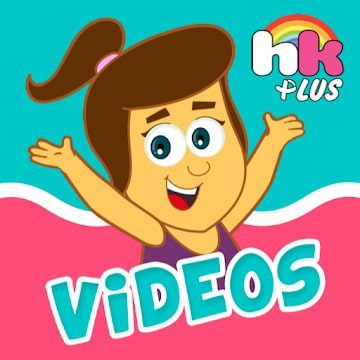 The HooplaKidz app offers preschoolers to learn through special videos.
They, by the way, do not contain ads, which means that children will not be distracted from the learning process.
There are many popular children's shows that teach colors, alphabets, and give all the necessary knowledge.
Children will also learn about safe science experiments. Parents can check what videos their child has watched and what knowledge has been gained.
The basic version of the app is available for free, but you can subscribe to get access to extra features. HooplaKidz will be a great choice for parents who need an app that develops thinking.

Keiki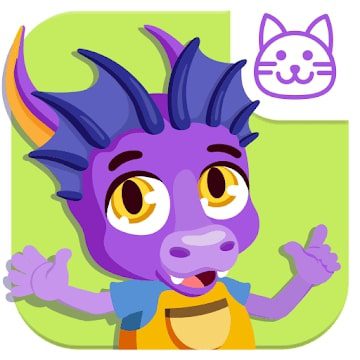 Keiki is a set of children's educational games for preschoolers. Even the youngest children, from the age of two, will love it.
Here children can learn the alphabet and numbers, which will help parents spend time on other important things.
As the developer assures, all the games here are developed by experts in the field of preschool education.
In addition to basic knowledge, here the child learns such curious info, such as life in the underwater world. But this is just one example of the many that are in this application. Everyone knows that the love for new knowledge and learning appears at an early age.
If you keep your child motivated in this exciting way, he or she will definitely be able to succeed in the future. This program takes into account the peculiarities of each child and helps to develop without any difficulties.
At the same time, this app is accompanied by excellent graphics, interactive moments, and eye-catchy animation. Children can also watch interesting cartoons about the life of animals.
The Keiki app will become a new guide to the world of knowledge for children who are eager to learn something new. It is free, ad-free, and thus completely safe for each user.

You may also like: 11 Best Word Search Apps for Android & iOS
Hopster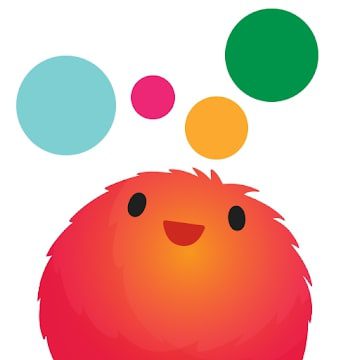 With the Hopster app, your child can spend time productively while using his or her favorite phone. There are plenty of learning materials to help develop thinking and creative skills.
This will make a supportive atmosphere that won't deter your child from the process of learning. This app includes areas such as math, phonics, creative development, and more.
Family preschool shows will help take a break from the learning tasks. At the same time, this program will control the amount of content consumed.
If the child watches 3 episodes in a row, this app will offer to do some learning activities. There are no ads, so parents can not worry about the reliability of the service.
At the same time, all users can access the basic features of this application absolutely free of charge. If you need extra options, the developers have provided the opportunity to buy a subscription.