Genderswap apps are one of the funniest categories of apps – even though how would you look like if you had different gender? Or maybe how would you look with that long/no hair? Luckily there are cool apps that can help you with that in a minute!
You may also like: Top 10 Gender Swap Software for PC
Some of them change your gender in a funny way, and other apps can seriously turn you into a new person. You will be surprised! Anyway – we picked up an app for everyone to use – just check the article down below and have fun!
1. Face Blender
We would like to open our list with quite an unpopular app – nevertheless, it contains exactly what you're looking for. This app is capable of changing your face automatically, turning you into a completely new character.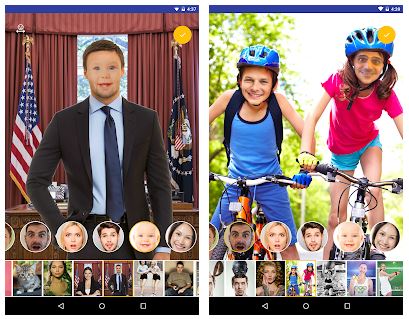 You can become not just a man or a woman – you can become the president of the US, Mona Lisa, and lots of other famous characters – there are so many templates to choose from! What is more, you can customize any look you get – adjust the color of your eyes, sharpness of lines, brightness, and so on.
All you need to do is to open the app, choose a template and then upload your picture (or a picture of another person). That's it! By the way, despite the fact that the app is not famous, it doesn't have any significant bugs or flaws as is often the case with apps of this type. Recommended!

You may also like: 11 Best Age Progression Apps for Android, iOS, PC
2. FaceApp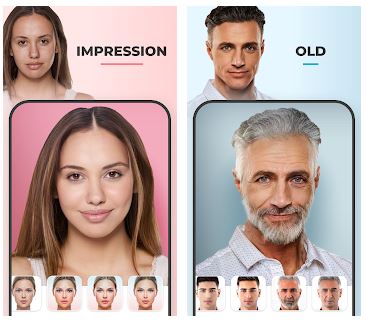 Unlike the previous one, FaceApp is one of the most popular photo editing apps on the market. However, the special feature of it is that it allows not only delete your acne or enhance the makeup, but also give you a new hair and a beard.
Therefore, you can make a new image of yourself, if your photoshop skills are at least average.
Plus, FaceApp is incredibly convenient in usage. Its user-friendly interface will guide you through the app step-by-step so that you can do the complete editing of your face.
For the gender swapping, of course, you can skip some steps, as the face polishing and so on, but it doesn't cancel the fact that the users like using FaceApp.


3. Snapchat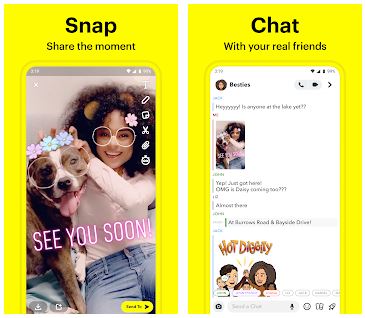 Might seem a little trivial, but yes, you can use filters in Snapchat to change your gender on the video. It's no secret to anyone that this app became famous mainly because of its filters and that's why we're going to use it.
You create your account and start making videos. Before recording the video, choose the filter that you want to apply to your face. There are thousands of filters and you can even search through them. Find the one for gender swap and there you go!
In case you already have an account on Snapchat you can share the vid with all your subscribers or share this content on another social media.


4. Face Changer Photo Booth
One of the classic Android apps the main function of which is gender-swapping. Here you don't need to edit something in detail or choose filters – all you have to do is to upload a picture of yourself and then turn it into a new one!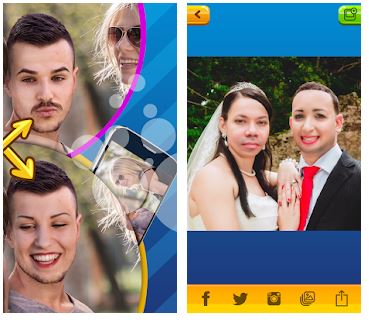 Or, for example, if you're one the same picture with your boyfriend/girlfriend the app can change your faces from one to another. This is really a simple way to have fun. When the editing is done you can share the result on your social media or via the messengers.

5. Face Swap Booth – Face Changer
Finally, one face swiping app is available for iOS and Android. In order to change your face in pictures, and, therefore, change your gender, you first need to highlight your face with a special template. Then you need to choose a new face that you are going to place there.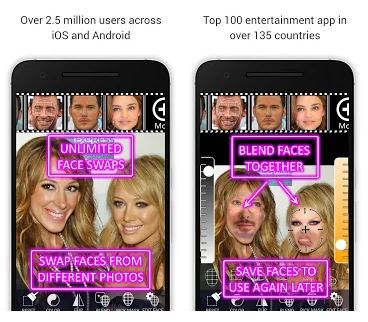 Because of AI technology, the app will seamlessly change the faces. The lines are smooth and the ending effect looks quite natural. After you're done with creating a new image, you can save it to your phone's gallery or share it on social media.


You may also like: 9 Best Apps to Remove Glare from Photos on Android & iOS
6. Face Swap – Photo Face Swap
For those who don't want to waste their time and get the result quickly – this app is a nice option. What you do is you're uploading a picture and then choose whether you want to change the face completely or you want the two persons on it to exchange their faces.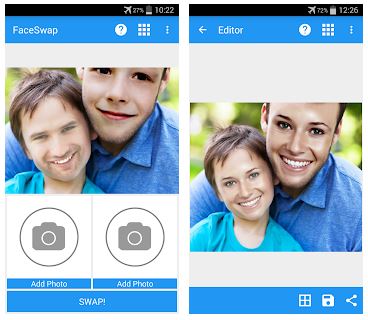 In a couple of clicks, you will do the gender swap and see how easy it is. The quality will remain decent – it's not the best overall, but it's not the worst either. However, be careful and choose the pics wisely – many users complain the app doesn't do a good job

7. Face Changer Photo Gender Editor
You might not be familiar with this app, but it's actually popular on Google Play. This app provides a wide choice of how you can edit the face – you can morth it, do the classic editing, or do a gender swap.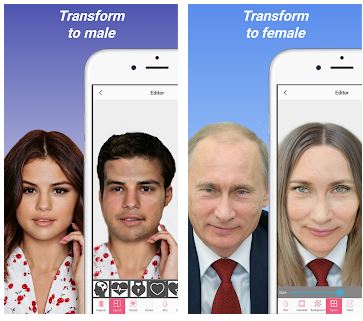 What is more, you can add various objects to the picture – eyelashes, lipstick, new hair, beard and many more. You can also choose if you want to get only one picture in the end or 4 four of them.
Face CHanger Photo Gender Editor does really a great job in gender swiping. The only significant drawback that can ruin all the impressions is the tons of ads.

8. Face Changer 2
A popular app that can be used for creating any type of funny and distorted pictures. You can turn a person in a photo into a cartoon character by giving them huge eyes and smiles and you can change their gender by using special features in the app.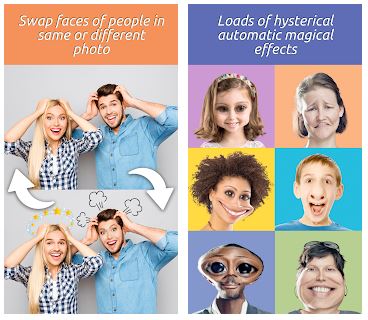 You can see the toolbar at the bottom of the screen. You can choose whether you want to morth the face, add a text, sticker, create a GIF, and many more. The feedback about the app is rather mixed – some users say the app hasn't been updated for a long time.

9. Cupace – Cut and Paste Face Photo
And in case the apps that can change the gender automatically don't work for you you can use this photo editor that is made specifically for editing the pictures. What you need to do is to place the template of the face to the actual face on the picture and make a cut.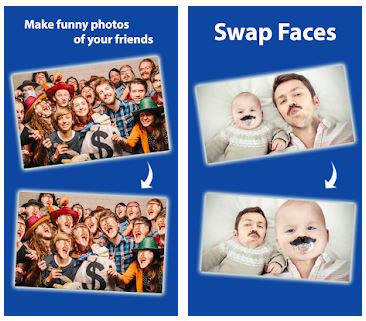 Then, you need to choose a new face from your photo gallery that you would like to insert into the space that you just cleared. You can also add special effects to the photo as some facial editing blurring, and even layer on filters. You can also add the text If needed.

10. Photomontage
Quite a simple app with an interesting name. Unlike the others, it works differently. You need to choose a template in the app and then you can insert any face inside it. Therefore, you got a gender swap – maybe not that cool, as for example, in the previous app, however, Photomontage gives you a chance to add more individuality to those pictures.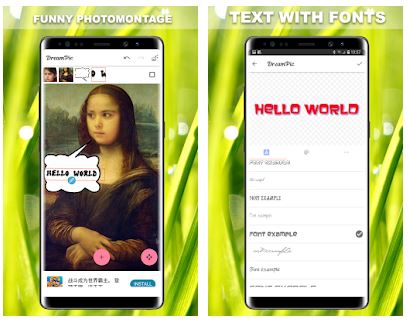 You can add funny stickers and texts to the picture. When you actually do a gender swap, the lines are not going to be too smooth and that's what annoys most users in Photomontage. And it has lots of ads.

You may also like: 9 Best Apps to Easily Turn Photos into Sketches on Android & iOS
11. Banuba: Funny Face Swap Filter
Last but not least we have a very cool app that allows you to apply various filters to your face. It really reminds us of Snapchat – basically, the idea is the same. You open the app and then choose a filter that you want to apply – find one that makes a gender swap.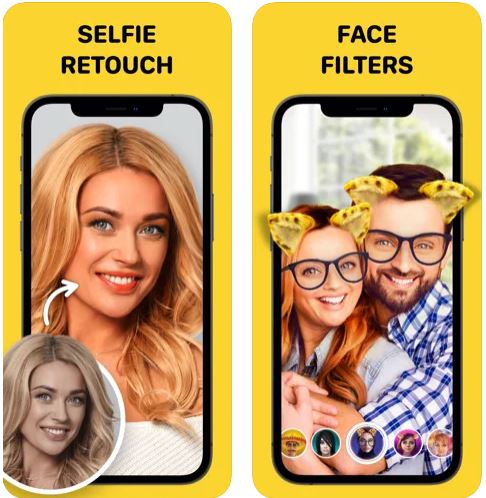 The main difference to Snapchat is that Banuba doesn't require the creation of an account. The quality of the image is very decent, maybe it's even better than the one that Snapchat has. The app is really popular in many countries, so if you want to record a funny video with a gender swap then you should definitely pay attention to it.