If you like to listen to music all the time, search for new stuff, and do it all with your smartphone, then you've probably already heard of an app like Spotify.
It is one of the largest streaming services in the world, which contains almost all artists and music of all genres and tastes. But, despite such a variety of representatives of the music industry in this application, it is not available in many countries.
This greatly limits the ability of users to listen to their favorite music. Besides, it requires an extra fee to enjoy the full functionality. Also, listening to music in the free version is limited by the constant appearance of annoying ads, which also confuses many users.
You may also like: 11 Best FM Transmitter Apps for Android & iOS
All these reasons make users look for alternatives. To make your choice easier, we have gathered for you in this review free apps like Spotify, where you can listen to your favorite music wherever and whenever you want.
Apple Music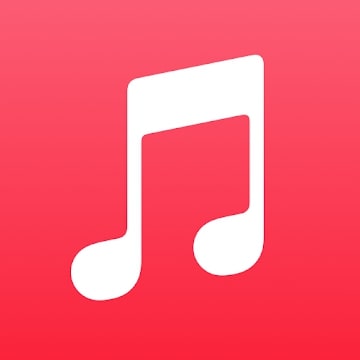 Apple Music is a music service for those who are hooked on the Apple ecosystem. With a user-friendly app, the ability to download music offline, listen to the radio and follow artists.
Once you activate your subscription, all the music you've bought before will be available in the My Music tab. Speaking of tabs, there are five in total:
For You – music that is automatically selected according to your preferences
New – a tab for finding new music
Radio – radio stations sorted by genre
Connect – Connect with Artists
My Music
If you go to the album page, you can add it to your music library, your favorites, or share it with friends. An extra menu lets you turn on the radio, download an album offline, show it on the iTunes Store, or add it to a playlist.
The playback interface has changed slightly. Now the substrate is colored in the color of the album. Besides, you can add a song to Favorites, see the playlist, and minimize the player by clicking the button at the top. You can also minimize it by simply swiping down from the top.
There is also a button for favorites on the lock screen. If you try to share a song, the app will open: you can't do this from the lock screen.
There are four ways to find your tracks in Apple Music:
By listening to radio stations
By adding your favorite artists (My Music)
By selecting artists based on your preferences (For You)
Finding out about new releases (New)
Apple seems to have logically assumed that the My Music tab would be the most used, and placed it to the right of the others.
On the My Music screen, you can choose the criteria by which music is sorted: artists, albums, songs, videos. You can choose to display only music that is available offline. Offline songs are not downloaded very fast, but bearable.
The good thing is that – unlike Spotify – they can also be downloaded if the app is closed. So when you run Apple Music for the first time, you can put all your favorite music on download and close the app – the downloading will continue.
My Music has a separate tab with playlists. Here you'll find not only the playlists you've created but also automatic playlists like "25 Most Popular" or "Recently Added".
The longer you use the service, the better this tab will work. When you first visit, you'll be asked to select your favorite genres and then select your favorite artists from the choices. The "For You" tab offers not only albums but also playlists created manually by the service's editors.
The New tab is similar to the Featured section of the App Store and iTunes Store. This is where new albums by artists have been approved by Apple land. In my experience with iTunes, these are very popular artists, and good music is hard to find. Sorting by rubrics saves the situation a bit.
But this section also hides some of the coolest features. Just below you'll find three things. The first is the Apple Music editors' music selections. Only selected songs from different genres that go through the service's moderators end up here.
The second is curated playlists from well-known music magazines. You should go here if you need new music, of the quality of which you can not doubt.
Finally, the third is activity. Here you can pick a playlist for any activity: running, cooking, partying, working, or studying. Each category has a dozen playlists.
You may also like: 11 Best Mirror Link Apps in 2021 (Android, iOS, PC)
Google Play Music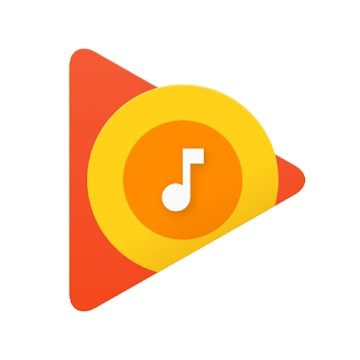 Google Play Music is a service for storing, listening to, and purchasing music.
Unlike most competitors, which are primarily profit-oriented and thus have very meager features when used for free, Google Play Music is quite able to interest even those users who are not willing to spend their money.
You are allocated storage space for 20,000 tracks on the company's servers. In this case, the size of the songs themselves is not taken into account, only the quantity is counted.
Even if you download average songs at 5-10 MB, we are already talking about a fairly large amount of disk space.
If you are a fan of high-quality opera recordings or endless mixes of electronic music, then the company will have to spend hundreds of gigabytes on you, but you won't pay a penny for it.
Your entire phono library will be organized into a beautiful music catalog, which is structured by album, genre, and artist.
Of course, there is a very powerful search engine that allows you to find any song you want in seconds. There is also a simple tag editor for editing incorrect metadata, and you can use the service prompts.
An important feature of Google Play Music is the presence of so-called radio stations. In fact, these are automatically generated playlists. They are created based on your musical preferences.
We have to hand it to the programmers of Google. The algorithms they use are so skillfully selected music that it is simply impossible to tear yourself away from listening.
An important feature of the service is the ability to get your music back at any time. All you need to do is to press the Download button, and the selected tracks will be sent back to your mobile device.
Thus, Google Play Music appears to you in the role of a universal music cloud, where you deposit your tracks.
So that they do not take up space on the hard drive or in the memory of the smartphone. Then you can access them from any of your devices at any time. It's really extremely convenient.
One of the greatest strengths of Google's music service is its cross-platform nature. Once you upload your music library to the cloud, you don't need to worry about its accessibility from different devices anymore.
All you need to do is to install the appropriate mobile application on your tablet or smartphone. It's worth noting that the look and functions of the mobile app are generally the same as those of the web app.
Here, of course, you will find your entire cloud music library, the state of which is synchronized and always kept up to date. Besides, the player is able to work perfectly with audio files stored on your device, so it can be used as the main music player.
An important function of the mobile application is the ability to download any track, album, or playlist for offline playback.
Thus, if you are planning a trip to a place where you won't have quick access to the network, you will be able to download as much music from Google Play Music as you need in advance.
YouTube Music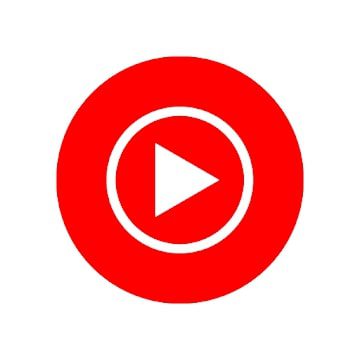 Music is an important part of our lives and the Youtube Music service makes listening to music more comfortable.
You just install the application on your smartphone and add your favorite artists. Then you can listen to your favorite tracks and get a lot of pleasure from them.
Besides, the developers added a lot of useful little things. It allows you to configure your band and library of tracks so that you liked the content and found only your favorite tracks.
For starters, the app recommends that you select the artists you like and whose music you would like to listen to. It's worth noting that when you select your favorite artist, it gives you several similar choices.
This speeds up the search for all the artists if you listen to a certain direction. Further, the program will create a selection of fresh tracks, the most popular and so on, based on your preferences.
If you didn't choose all your favorite artists at the time of registration or decided to remove someone from this list, you can always edit your favorites in the settings and get new selections.
It's convenient and you don't have to spend a lot of time when registering, it's completely unnecessary. Pick a few favorites and go on to the menu. It's very cool that the system doesn't add you, artists, from other genres, it usually ruins the experience.
The app builds its own track selections based on the user's preferences. For example, you will have a tab with all the fresh tracks of the artists, where they will all be mixed.
You can choose the most popular hits and listen only to them. It is possible to scroll through the menu a little further and see the thematic selections, or just go to the new album of the artist and listen to their songs.
The developers initially positioned their service as a platform for listening to music with a paid subscription. Of course, you can listen to it without buying Premium, but in this case, there will be many restrictions.
With a paid subscription, you can listen to music in the background. That is, with the display locked, you can download it offline and listen to tracks without ads. Almost every competitor in this segment works on this principle.
We really liked the implementation of the project. You just download the application, register, and choose your favorite artists, and then you can start listening to music.
Next, if you like the features and capabilities of Youtube Music, you can take a paid subscription for a month and see how much more convenient it is.
If you like it, you'll keep playing and enjoying it, and if you don't, you'll cancel. The project looks very cool in that regard, especially for music lovers who want more quality content.
Deezer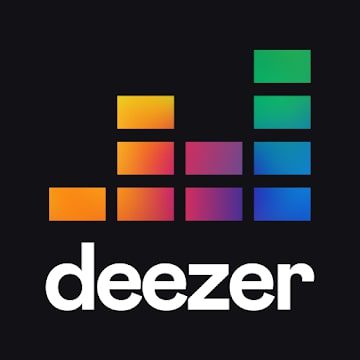 Deezer is a licensed streaming music service. To use the service, you must register. A Facebook or Google account will do, but you can also register your original account with your email address and password.
After logging into the application, you will find yourself on the Home tab.
Here, the system will prompt you to select your favorite genres of music and select playlists. You can immediately add the music you like by clicking on the heart and download it for offline listening through the app.
If you scroll down the page below, you'll find top playlists by editorial choice, music popular with other users, charts, new releases, online radio, and podcasts.
Also available in this tab is the Flow service, which is positioned as a soundtrack for the user. It is formed on the basis of the user's preferences with inclusions of songs similar in style. As well as those songs that the user has not listened to for a long time.
Music can be selected not only by genre and playlist but also by specific artists. To do this, just enter the name of an artist or band in the Search tab. The service claims to have 43 million tracks in its database, but some popular artists are still missing.
The My Music tab is where all the music you've picked up is located. There's a section with downloaded tracks, added to favorites, playlists, albums, artists, mixes, and podcasts.
Each folder has extra features and settings. For example, you can create a new playlist in playlists. The Notifications tab will offer the latest releases and news from the music world.
Using the player itself is also quite easy. It's not overloaded with unnecessary elements, there's just a Play/Pause button, a forward and backward track button, a quick stop button to skip tracks and go to the next one, a Add to Favorites button and a context menu button with extra features.
There is also a rewind bar, and for fans of karaoke – the transition to the mode of displaying the text of the song. You can also add and play your own mp3 files in the application.
But, to take advantage of all these features, you will have to subscribe for 7 euros per month. The free version will not be available offline listening. After half an hour of listening the system will forcibly change your playlist to Flow mode, as well as mixes.
You may also like: 7 Best Speech to Text Apps for Android & iOS
TIDAL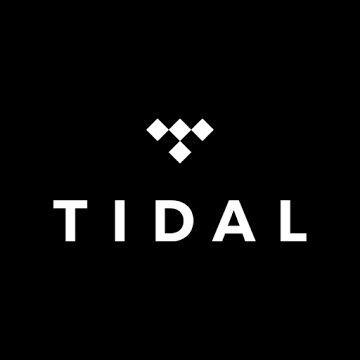 This service is distinguished by the quality of the music: here it is presented in FLAC/ALAC format.
Tidal has more than 90 thousand music videos and 40 million songs of high quality.
The service has several subscription levels: Premium and Hi-Fi.
The first one gives access to music in the format 320 kbps, AAC (MP3 is significantly inferior to AAC even with the same bitrate).
Hi-Fi allows you to listen to songs in FLAC and ALAC format.
Using Tidal is expensive: you have to pay $9.99 a month for a Premium account and $19.99 a month for the ability to listen to FLAC/ALAC. The free trial period is one month.
SoundCloud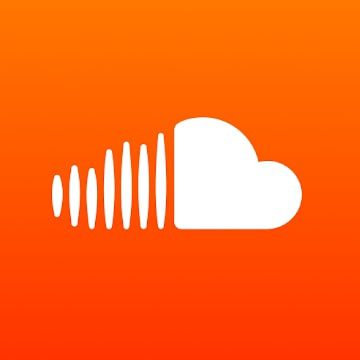 If you're tired of switching radio stations in search of good music, and your favorite playlist in the player is heard to the point of disgust, try the SoundCloud app.
Here you are sure to find a new and undoubtedly pleasant musical experience.
SoundCloud was originally launched as an online platform for independent musicians. Here, they could publish their works, exchange experiences with their colleagues, and communicate with their fans.
To this end, each registered user is given the opportunity to upload up to three hours of their own music, with the possibility of increasing this value by purchasing a paid account.
Thanks to the efforts of its creators, one of whom is a professional sound producer and the other one is a musician, SoundCloud set a rather high-quality bar and managed to avoid turning into a usual music dump full of low-quality and pirated content.
An interesting community of independent musicians has formed around the service. Its catalog quickly filled with unique content.
Here you can find absolutely unique music that you won't hear anywhere else. A convenient filtering system allows you to sift songs by artist, genre, time of addition, and popularity.
Even if you don't have much faith in young talents, SoundCloud will find something to interest you. The thing is, most of the content here is tracks that are remixes of popular songs and tunes.
Sometimes the remixes are so talented that they are just as much fun to listen to as the original tracks.
The third component to SoundCloud's success is the large number of mixes that can serve as a great soundtrack for reading, programming, studying, strength training, jogging, and more. If you're looking for the perfect background music for any activity, then this is the place for you.
Listening to tracks on SoundCloud is free and doesn't even need you to register. But if you take a few minutes and create an account, you'll be able to add your favorites, make your own playlists, and subscribe to updates from your favorite musicians.
Besides, you'll be able to get recommendations of the service based on your listening history, study playlists of other users, join groups, share your favorite music on social networks, and much more.
Getting started with SoundCloud is very easy. Just open the main page and enter a genre, a musician, or even just your own mood into the search bar.
In the ensuing scattering of tracks, you're sure to find something that will make you add the artist to your favorites and quickly assemble a tracklist to listen to.
Last.fm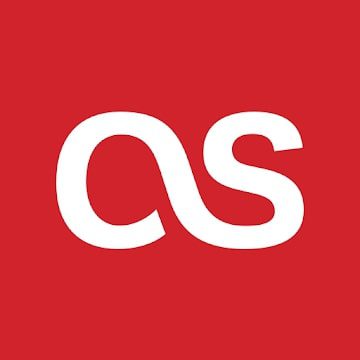 Last.fm is a music social network with the ability to recommend music.
Last.fm social networks will be of interest first of all to music lovers. With the help of a special program, Last.fm records every track you listen to and adds it to your account statistics.
On your page, you can view the number of tracks you've listened to and the popularity rating of all your songs and artists. Based on statistics, Last.fm recommends music to you.
Accordingly, the more statistics, the more accurate the recommendations. This application allows you to listen to online radio based on your music preferences or tastes of any selected user.
In the free version, 30 listens per day are available. You can add other users as friends and see your "music compatibility" with them.
When you open the program (after you sign in to your account), three tabs appear in front of you: the profile, events, and search.
All of your information is in the Profile tab. Your favorite songs, most popular songs and artists, and quick access to your friends and their online radio.
Information about events you've subscribed to, recommendations from Last.fm, and upcoming events. Quickly search for an artist, song, or genre. Tapping on a found artist opens brief information about it.
The main task of the program is to record the music listened to on the phone, so all the settings are dedicated to this. You can enable scrubbing, change the percentage, set up synchronization only with Wi-Fi, and much more.
Pandora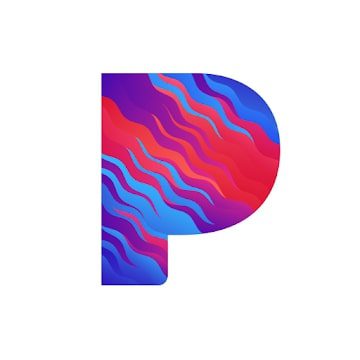 Pandora has been helping create custom radio stations for nine years, and the service has gotten better over the years.
This free app invites users to create radio stations with songs by their favorite artists.
The new alarm clock feature can get you in the right mood in the morning by playing your favorite songs.
The 40 hours per month limit has been eliminated, so you can listen to your own radio until your smartphone runs out of juice.
Pandora One has even more features. By paying $36 a year or $3.99 a month, you get access to Pandora Desktop and can play more songs and listen to tracks without ads.
IHeartRadio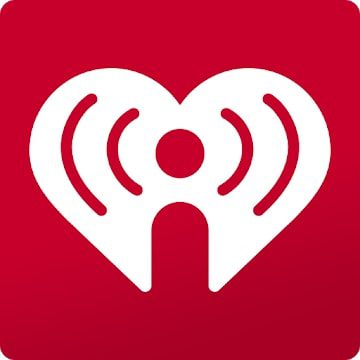 That's what your device needs if you want a combination of spontaneity in selecting tunes (like listening to the radio) and the convenience of smartphone control.
This free app lets you choose any of the many local or amateur radio stations that play music to suit your tastes.
At the same time, iHeartRadio creates unique playlists for your particular mood or activity. For example, for relaxing or working.
So finding appropriate music now requires no effort at all.
The app is currently one of the best services for finding new music and listening to your favorite bands.
Bandcamp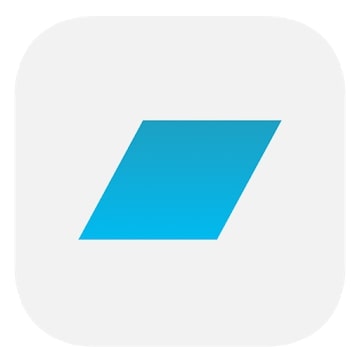 Since recently Bandcamp is available not only for performers but also for ordinary users.
To register a user account, you need to buy one album. As for the prices, they are completely different.
With the help of the application, you can support your favorite band by buying one of its releases.
Many artists do not ask for money for downloading their music at all. At the same time, a common scheme is also that the buyer can pay any amount for the release.
Other features of the Bandcamp app include a music feed based on your tastes and preferences. This innovation reduces all your efforts to find new artists to a minimum by providing you with new favorite music in the app itself.
Another important feature of Bandcamp is the ability to follow artists and users whose updates you are subscribed to. In addition to this, you can also follow the social activities of those people who have subscribed to your account.
In this way, all relevant music information from the world of your favorite artists, as well as listeners, will always appear on your mobile device on time.
You may also like: 11 Best Apps to Extract Audio from Video (PC, Android, iOS)
Mixcloud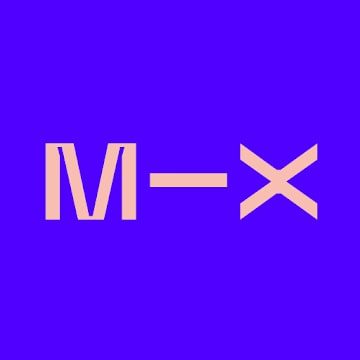 Known for its audio culture globally, you can be a part of the free Spotify alternative music streaming platform.
Get access to radio shows, DJ mixes, and podcasts, all for free with Mixcloud. The music community ranges from local artists to community radio stations and the world's topmost DJs.
As an artist, too, you can build your station, curate your channel, upload as many album and audio recordings, and share it with the world.
Grow your fanbase and be a part of the audio culture. To support, you will have to subscribe to individual channels.
You can find the app on both Google Play and App Store and choose your favorite song and play it across any device.