For all the fans of automobiles and everything about them, we have collected the best games like car mechanic simulator. Explore the best cars in the world, upgrade your cars, and be bold and creative! These games will get you playing for hours.
By the way, if you like games where you need to create or produce things, we recommend you explore the article about the best games like Factorio.
Asphalt 9: Legends
Probably very few people in the world don't know about the game which is called asphalt. Here we offer you to play at the 9th part of it where all the best cars and all the best adventures are gathered.
The main idea of us followed his car racing, but tuning and upgrading your car is also a crucial part of it and that's why it is similar to the car mechanic Simulator game in some sense. The game is remarkable for its high-end graphics and cool special effects.
Here you will find more than 150 supercars and the most prestigious brands such as Ferrari, Porsche, and Lamborghini. Your test will be to collect as many legendary cars as possible. Here you will discover more than 185 racing tracks at 13 locations in the real world.
For example, such cities as San Francisco, Cairo, or Osaka are presented here. One fresh and interesting feature that developers added to Asphalt 9 is the weather conditions, for instance, you can race with the huge tornadoes in the American province or you can avoid the landslide in the Himalayas.
Another cool new feature of asphalt is now you can play with people all around the world. You can choose whether you want to compete in a single mode or in an online mode. In total here more than 900 events are waiting for you. Each race has places for eight players.
After each race, you win an award. The next cool feature is that here you can create clubs and these clubs are like teams so you and those players will be raising and playing together and gather this course together.
There's something new happening every day in Asphalt 9 and one of the best parts of it is that it's available for all platforms.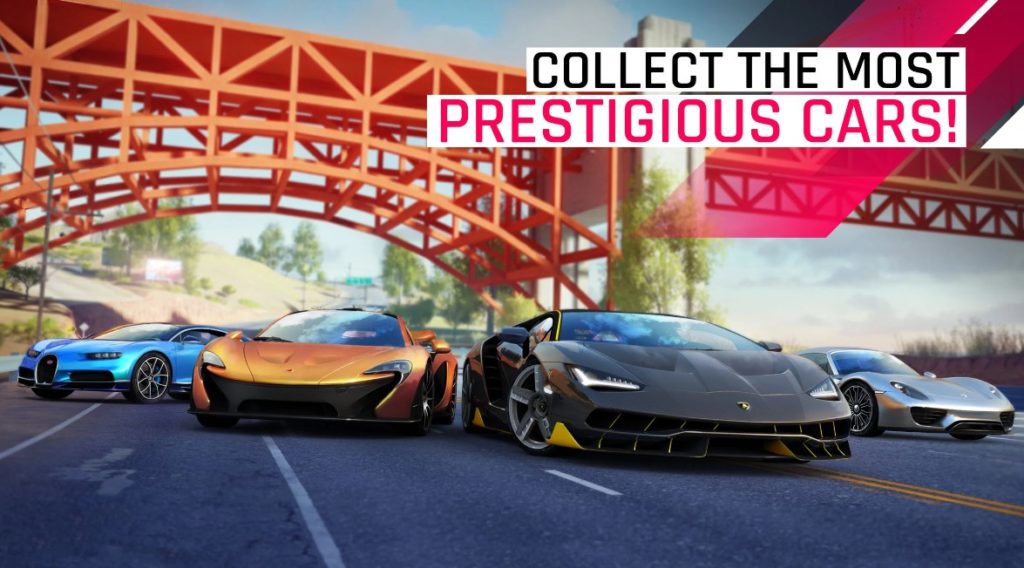 You may also like: 9 Best Games Like Farthest Frontier To Play On Mobile
Tank Mechanic Simulator
The best option is to try the games from the same developers as the car mechanic simulator. They also have this one game and it is a similar version, but with tanks. The main purpose of he game here revolves around the necessity of fixing up and renovating different tanks.
You will be starting different tanks from different areas in history. Your test will be to find the old tanks on all battlefields and then repair them. The ultimate goal is to open up a tank Museum. Great graphics and lots of customization options make this game as exciting as the car mechanic simulator.
The graphics here are a little bit worse than in the previous game, and it could be a feature that would allow it to run on smartphones, but surprisingly, this game is only presented on Steam.
While you will be searching for tanks you will be searching them in different weather conditions and in night and in the light of the day. These old factors make this game realistic and exciting to play and we definitely recommend you try it if you like tanks.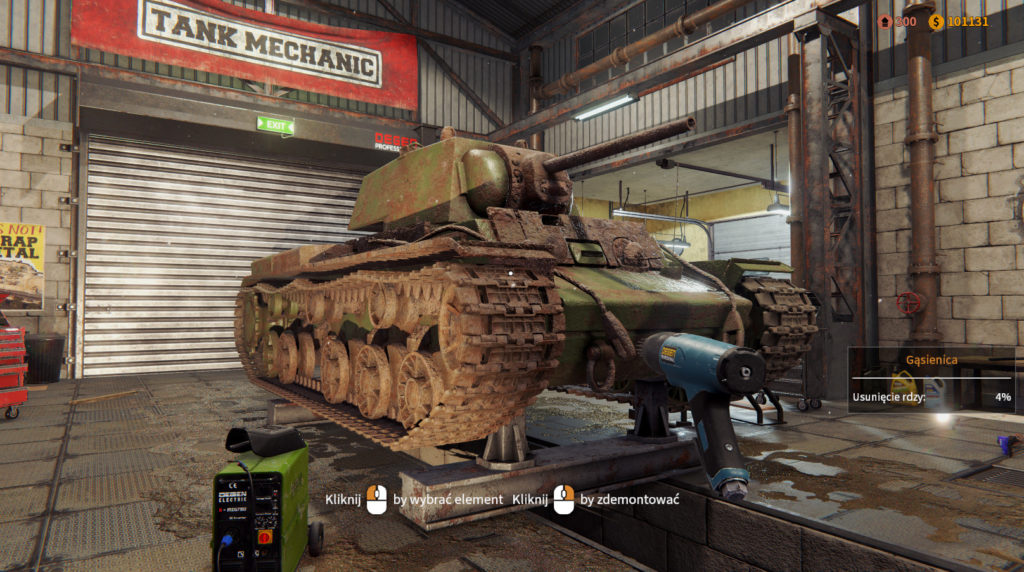 My Summer Car
If you wish that the car mechanic simulator could be also a survival game then this is the case. The main idea of my summer car is all about surviving. The main idea of the game and what it starts from is with all the parts needed to build their ideal car.
When the car is probably assembled and ready to be driven, players can go find jobs where they can make money that can be invested into the car.
But the tricky part here is that while the players are building the car, they also need to take care of their basic needs like sleeping and eating, and if you don't care about these needs and neglect them, the players can even die and then you have to start the game all over again.
This is actually one of the hardest games to play and we only recommend it in case you have some patience. The graphics in the gameplay are decent, and the ladder is quite convenient, but for some reason, the game is only presented for PC.
The fun part of the game is that you can also interact with other people here and interact with other objects just like in GTA.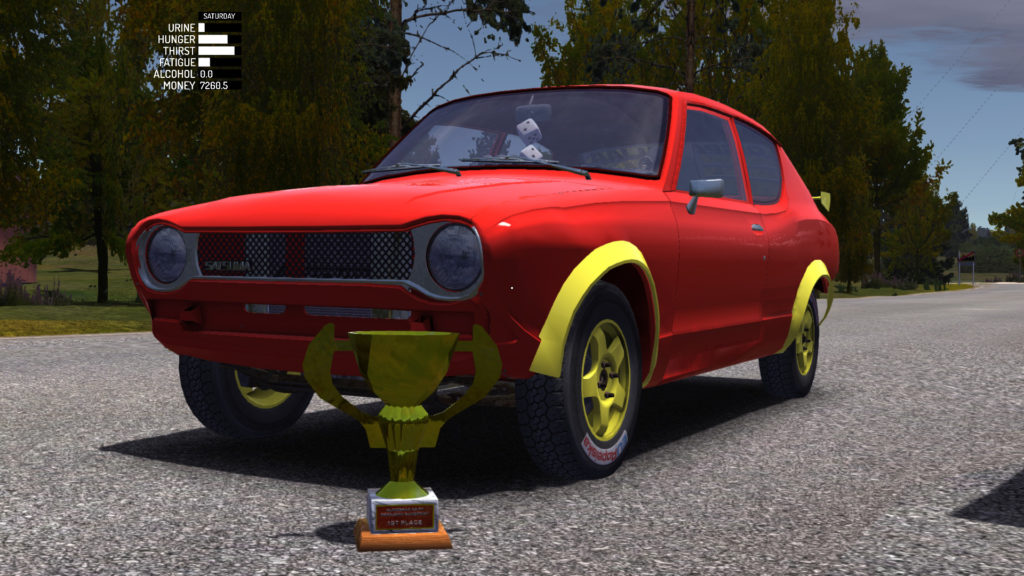 BeamNG.drive
This is another interesting game in the category of games where you need to experiment with vehicles. This is the one under-the-radar game that will surprise its players.
The reason for that is its soft body physics engine that makes the component of a car look authentic as it moves around or upon destruction.
One of the main advantages of the game is that it provides an abundance of different vehicle models. When you take part in the races, there are 12 different open-world environments available.
The game includes also different modes with free roaming, different driving scenarios, and time trials. BeamNG also includes a large modding community. One essential part here is all of the animations are extremely realistic and the employment itself is much better than in previous games.
The precise physics elements make this game one of the best ones in terms of realisticness. In all other aspects, it will be a suitable choice for all their car game fans though it's not as interesting as, for example, the previous game.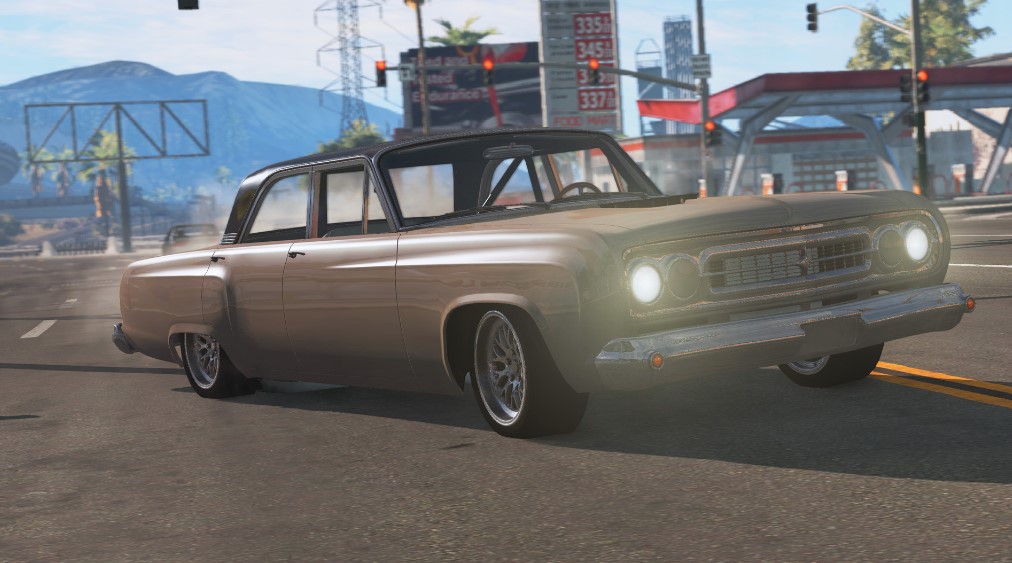 Dirt MX Bikes KTM Motocross 3D
According to a number of sources, MX Bikes is one of the most similar games to the car mechanic simulator. As you have guessed but its name, the app is about motorcycles.
The main advantage of it is that it is based on a scratch-build physical giant and accurately simulates motorcycle dynamics and setup options.
You will have to take part in motorbike races all around the world at different locations. The graphics of the game are quite average but it means it is possible to be run on a larger number of older smartphones.
What is more, it is an open-world game, so you can add elements according to your preferences. The game is available for all platforms and that's another advantage of it. The animations work quite nicely and we didn't notice any serious bags in the game.
Win the races, perform elaborate tricks and participate in the online races with other players from all around the world. And just like in the car mechanic simulator game, here you will be able to upgrade your motorbike after a trace and add new details to it.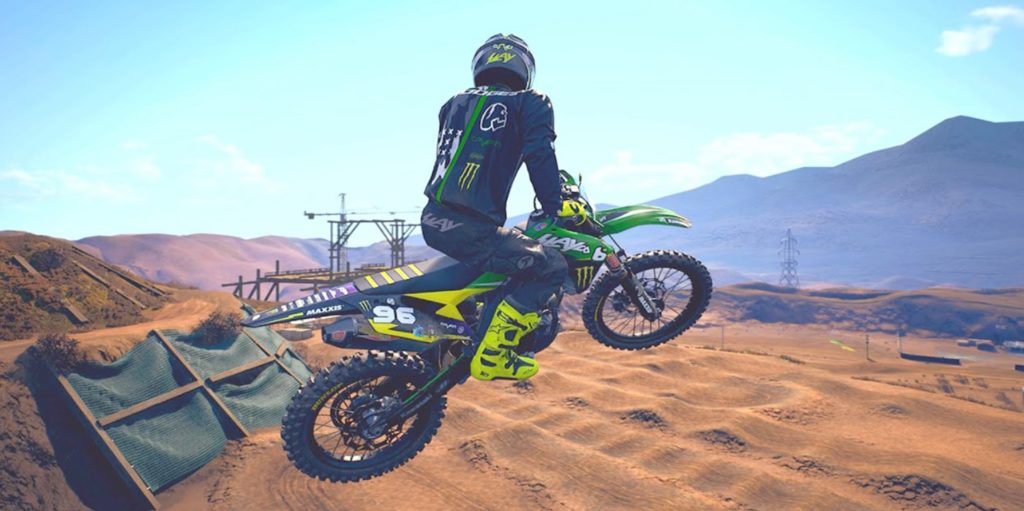 You may also like: 11 Best Apps Like Yik Yak for Android & iOS
Forza Horizon 4
This is a game of almost the same kind but it's presented only for pc. If car mechanic simulator players live and breathe vehicles then Forza Horizon 4 is the perfect choice for them.
As you've already understood this game is a racing simulator and it includes more than 450 cars that you can choose from. Your task during the game is to acquire all those cars and upgrade them.
Players are also invited here to the automotive festival in Britain as their participation in different races. And, unlike asphalt, this is an open-world game so here you can spend time exploring and trying out certain courses before the race actually starts.
The landscapes in the game are so breathtaking and exciting and the graphics are top and so any player who is even not that into cars will be enjoying it.
One of the best parts of Forza Horizon is here you can spend a lot of time in the garage, upgrading and tuning up your car. This is the exact element that the players who like the Car Mechanics Simulator are looking for.
Here you can even create special presents for the car tuning and other players can use them. The abundance and diversity of the landscapes are also impressive. You will be competing at the different road types so you will have to acquire various driving skills to pass through the game.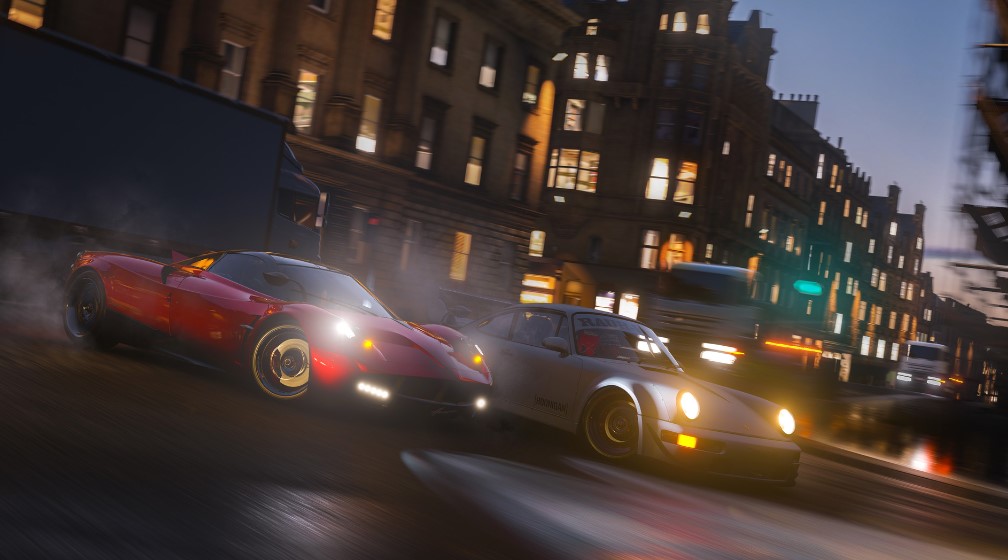 Retro Garage- Car Mechanics
This game is really similar to the car mechanic simulator and it will be a suitable choice for all the fans of retro cars. Here your main goal is to repair and upgrade the rental cars that you receive. You we'll need to look for the damaged details, or the new ones, or just try to fix them yourself.
Each car consists more of than 50 details in three categories trunk, engine, and chassis. If you want, you can always tune up the car and replace the part of the trunk details and choose to have the sports chassis and other modifications.
After you have repaired the car you can sell it or just add it to your collection. But this game is not all about building and repairing cars. Here you can take part in the races and set your records. And even though the graphics don't look too realistic, we don't find any flaws in it.
This is that's a rare case when all the players are happy with the game and they're almost no issues with it.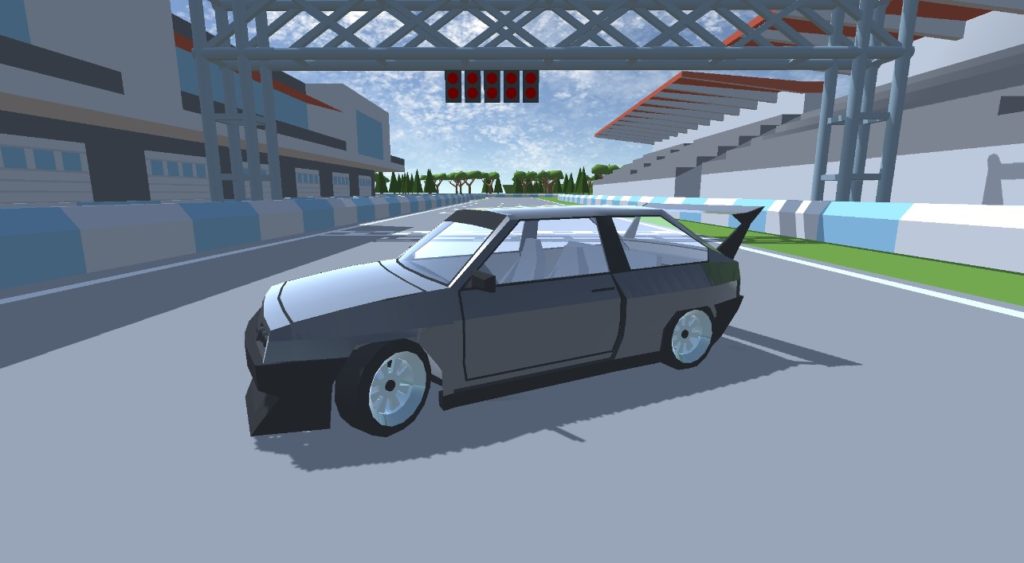 Car Mechanic
As you've already guessed, the game with almost the same name as the car mechanic simulator cannot be not similar to it. And that's true your main task here will be clean, repair, upgrade, and tune the cars in your garage.
It is an easy and exciting game and people of all ages and all kinds will find it captivating. Each time you receive a new car in your garage and your task is to fully renovate it so it looks like a new one. First of all, you will need to clean out the car and polish it.
Then you will need to recolor the car into the color of your choice. You will be able to choose the color at the lower part of the screen. Then you will be asked to change the details in the car so it works properly. After that you need to do a general check of the car and if it's capable to run.
In total, there are more than 30 types of cars in the game. You got two garages and various tools to do your best.
The graphics of the game are average and a little bit obsolete, but it's the tax return another advantage of the game is that it is totally free and it doesn't have too much of annoying ads so playing it is a real pleasure.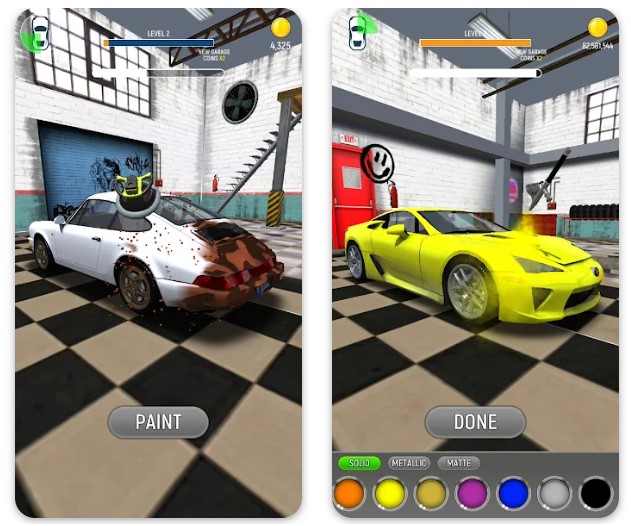 3DTuning: Car Game & Simulator
If you are into that car tuning theme then this game is definitely an option for you. This app actually is both a 3D Car configurator Tool and a game at the same time. Here you will be customizing hundreds of cars, trucks, and bikes.
Everything here looks really realistic with photo-realistic quality and details. With such a wide choice of car parts, customization features, and design options you will be able to easily create the car of your dreams that reflects your style.
The game includes more than 1,000 models of popular cars among Automotive fans. There's a truck configurator that includes almost all generations of legendary Classic and modern trucks starting from the 1950s. There's also a muscle car configurator where you can tune large cars at all times.
Lastly, there is a tuning configurator where you can customize the most popular cars no matter their size, here you will be also able to customize bikes, choppers, SUVs, and even semi-trucks.
Old images of cars are made with surprising accuracy. The gameplay Works quite decently and the game has no lags or hangs, here you cannot take part in races, you only modify the cars.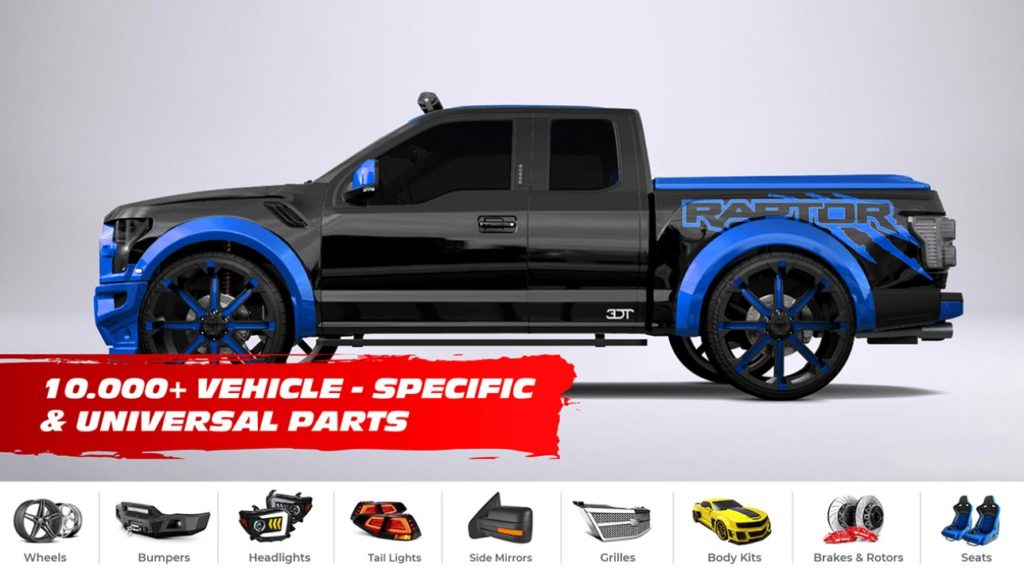 American Truck Simulator
The main goal of this app is just to drive large Vehicles across the world. The task of the game is to travel around States like California, Nevada, and Arizona driving large trucks so you can deliver goods. The prominent feature of this game is that here players can drive the official brand trucks.
Along with that, they also learn how to navigate the roads with large cargo attached to them. Depending on how quickly you complete the tasks while also keeping the cargo safe you will be paid a proportional sum of money.
One aspect here that makes it similar to the car mechanic simulator is that here you can personalize your truck starting from the cabin and ending with the chassis.
The game has decent graphics and gameplay and all the proportions of movements are made extremely close to real-life physical laws.
While driving the truck, you will be enjoying the sceneries of the big cities. The version for Android here is a little bit more simple than the one for PC, but the customization feature is included there as well.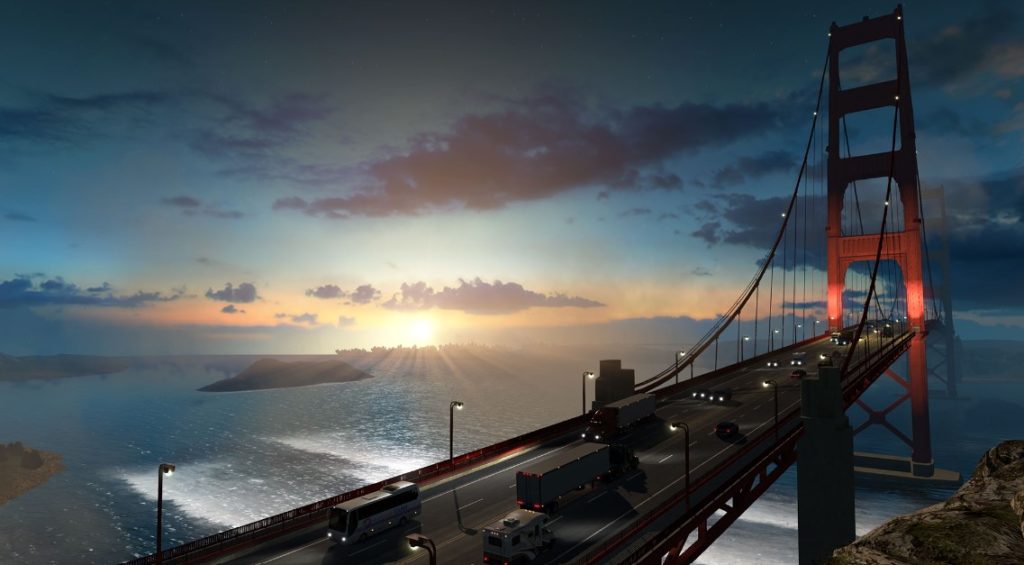 You may also like: 9 Best Mobile Games Like Beat Saber
Car Restore – Car Mechanic
This is another fun game where you will have to repair old cars. You just get the old car and your task will be to make it look like a new one. In general, this is an easy game and you just do all the actions just following the guide.
You already have all the necessary tools and objects to repair the car, all you have to do is just to click on the screen and watch the repair process. Here you will not find any fancy car brands or fancy cars, but interesting models of cars from different eras are presented here.
In addition to that, you can choose the colors of some details when you are repairing the car, for example, you can choose the color of the wheels or the color of the ladder, and so on.
The only thing is the controls of the game sometimes it might be tricky to always hold your finger on the screen because it might be difficult to catch the object.
You are repairing one car after another and therefore, you pass levels. In total, there are almost 500 levels, but some users complain the game can freeze at one point.