It seems like you can edit your photos in any way possible nowadays. But remember where we started? First, we had those simple apps which were allowing us to turn any picture into a sketch. Of course, the quality of those effects was heavily dependant on the pictures themselves, and the ending result wasn't that good.
Luckily, nowadays the picture is totally different – the filters will turn any pic into a sketch, even if the initial quality isn't that well. You can regulate the intensity of the pencil strokes and the overall color of your sketch. What is more, you can turn into a sketch only certain details on the picture.
You may also like: 9 Best Apps to Remove Glare from Photos on Android & iOS
In this article down below we found the best apps that will easily turn any picture into a sketch- and even more!
1. Prisma
Prisma is definitely an extremely popular app for turning photographs into sketches. With great features and tools, it is very easy to create cartoons. It provides us with hundreds of filters that can be easily applied to pics.
Follow a few steps on the way to your very own masterpiece: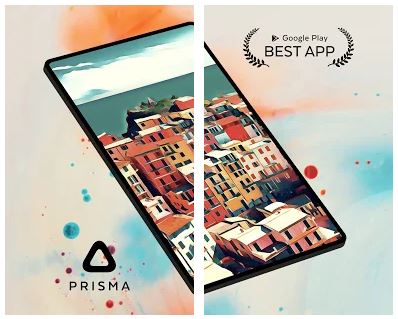 Select a photograph,
apply a filter,
wait a few seconds,
preview the result,
correct the strength of a tool from 0 to 100 percent,
save the picture.
Besides, it is possible to apply some usual editing such as fixing contrast, brightness, exposure, or saturation.
The interface of the Prisma software is stylish and instantly gets you into a creative mood. The application got a 4.6 / 4.7-star rating on Google Play and iTunes respectively with a hundred and twenty million downloads! Seems crazily good enough.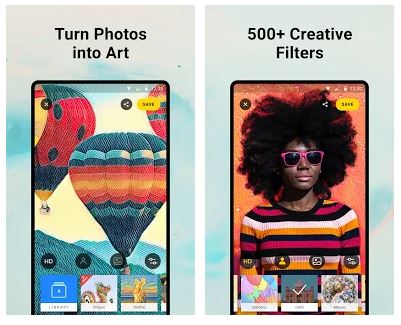 Most people are (obviously) loving the software. They appreciate how quickly and effortlessly the textures can be applied, the high quality of present filters, a highly detailed result. However, the key drawback is the subscription: its notification makes new customers confused which results in misunderstanding and quitting using the software before even trying it.
Hopefully, the developer changes the con so everyone would easily enjoy it. An interesting advantage of the given program is the creator's community. Share your experience with other fans, get inspired for making new art pieces, read related publications, or simply get in touch with other users.
Prisma daily gifts its clients a new filter, as well as special styles on some occasions. For even more effects, filters, presets, this app offers two types of subscriptions: monthly (eight dollars) or early (thirty dollars).


You may also like: 11 Free Photo Scanning Software for Windows 10
2. Pencil Sketch
Dollars This software is available for both Apple and Android devices. It is one of the highest-rated free applications for turning photos into pencil sketches. Almost four hundred people have it a 4.5 star (Androids), a 4.1 star (iDevices).
Pencil Sketch holds an auto-improve tool. This means everyone can prepare the best variation of pics by balancing the colors before the very start of applying the drawing effects. Furthermore, there are four kinds of drawings: sketch, hatch, comic strip, doodle.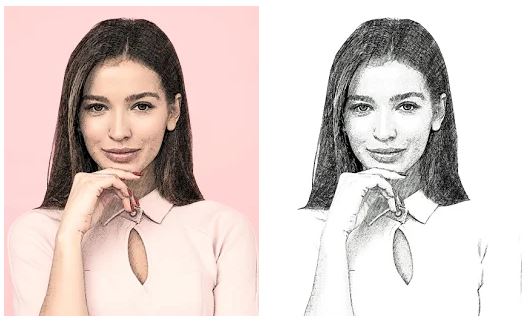 After applying an effect, users could adjust it as they want. In the end, an accurate pencil drawing with suave curves, clear contours will be waiting for you. The comic strip is probably the most accurate effect here. It is impossible not to get a perfect sketch after applying it to any photo.
Doodle is an animation-like drawing, easier to describe – a colorful cartoon. The interface looks minimalistic yet elegant. At the highest part of the screen lay the convert options, and at the bottom – the tools with an intensity slider.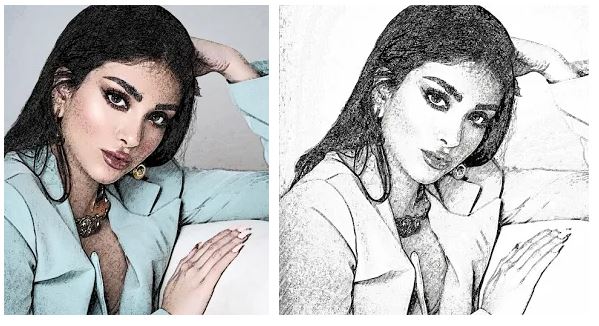 Most of the reviews and comments about the app are positive. A few ads do not disturb the process of converting and can be exited with no problem or delay. The outputs become really vivid and truthful. Besides, it is kid-friendly. In a few words, users are happy with how simple the app and process are.
Among the negative opinions are about the pencil sketch effect that needs improvement. And some creatives say there is no eraser in their app. True, it might become a problem if you draw your picture yourself.


3. Sketch Me!
Using this software, one could easily turn photographs into pencil-drawn pictures, cartoon screenshots, or even comic scraps! It got ten million downloads with a 4.2-star rating on both Google Play, iTunes. It had to be a number one application in quite a few countries: the USA, Ecuador, Portugal, Spain, Italy, Thailand, Malaysia, etc.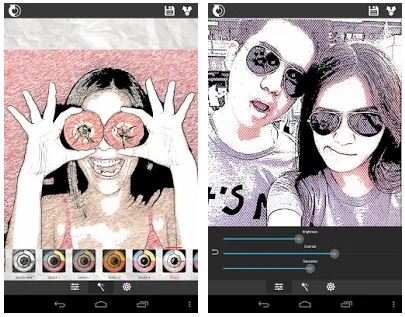 The Sketch Me! The interface looks vibrant and effortlessly to use. Entering the app, you instantly see some great examples of what can be done using Sketch Me! Upload a picture from the device or even take one right there.
At your convenience, enjoy a huge variety of options: black-and-white strokes, colorful preferences, pencil effects. Set the strength or shade of the effects. After producing a piece of art, easily upload it to any social networking sites.
The majority of the reviews seem to be positive. People focus on the variety of possibilities to stay creative, how simple the process is. Some creatives even use the edited with Sketch Me! pictures to print them with laser wood burners!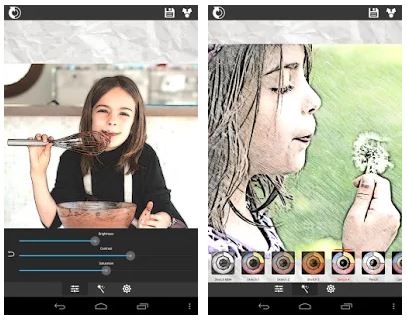 Or draw the picture with an actual pencil watching the turned digital kind of it. Besides, we found comments that the app works better on an iPhone than an iPad. Some users get confused about where the edited pictures were saved on their device.
Quite sometimes, after picking a texture, the software closes down and you have to start the process again. Others are not happy that the ad takes a solid part of the screen which results in the inability to see the whole photo. If you want to skip the ads, consider purchasing the Premium version for two dollars.


4. Watercolor Effect
The next software is another simple option to create sketches, it gives a fantastic result. Watercolor Effect is a 4.5-star app with tens of filters.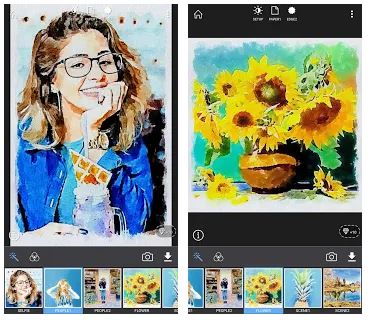 The software offers thirty effects:
Fifteen watercolors preset,
Digital painting,
Cubism,
Impressionism,
Digital or
oil painting, etc.
More presets are on the way. Moreover, Watercolor Effect lets users draw a painting themselves. Trace canvas on the screen and create your own masterpiece. All results can be sharable on social platforms.
The interface of it seems user-friendly, one can effortlessly and rapidly navigate it. Customers may take advantage of a three-day probation period and after you make a weekly or annual contribution (four or thirty dollars correspondingly.
According to ratings, quite a few users encountered problems when using Watercolor Effect
earlier. Photos would not load, presents could not be added, "no internet connection" error.
However, most people stay happy with the quality of the artwork, how simple the process is. Nevertheless, try it for three days and decide how satisfied you feel about it.


You may also like: 8 Best Apps to Animate Still Photos on Android & iOS
5. Enlight Photofox
This application helps make a high-quality sketch from photographs free of charge. Enlight Photofox stays to be an extremely popular app with 4.1 and 4.7 ratings (Android / iOS respectively). Enlight Photofox has picture correction, sketch presets, filters, painterly tools.
It is no problem to create a sketch: pick this option from the artistic tab, select any of sixteen effects with various hatching methods, and stroke size. After, turn the picture into a pencil, pen, pastel, crayon, charcoal pic. Even oil/watercolor picture.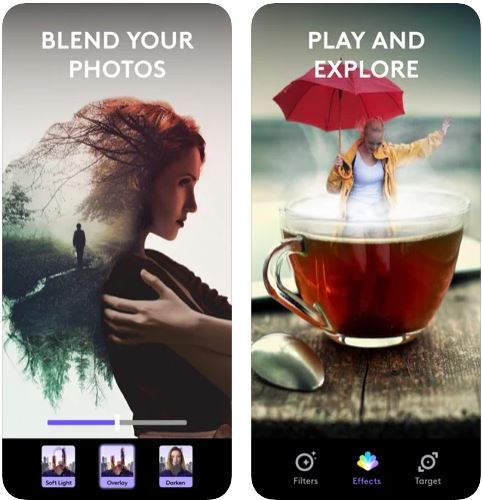 A great characteristic of this software is that all the settings can be absolutely customized, one can easily create your own art. Besides, it is possible to add graphic text, plus make double-exposure pictures.
The Enlight Photofox interface seems to be intuitive to navigate, user-friendly, and with amazing photographs. The application got a community where you can upload your pieces or get fresh ideas.
The application has loads of positive reviews.
A big advantage is a huge variety of tools to enhance images. Users love the sky filter as well. Also, many customers bought the full version to unlock all the potential.
However, a few drawbacks take place. Some people criticize demos for being a "gimmick". The app's eraser is not working accurately. A picture cannot be fully aligned horizontally. As for sketching instruments, everything seems to work fine.

6. Photo lab
This is not only a tool for making sketches out of snaps but a photo editing software. It consists of more than eight hundred features: filters, texts, beautifications, stickers, and more.
It is extremely popular software with almost two and a half million users only on Google Play! And is rated with a 4.4 and 4.6 star (Android and iOS). It is free to use with some advertisements and has a Pro subscription with even more tools.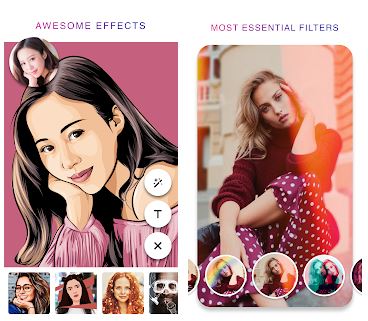 Before starting, check a library of examples on the home page.
For sketches, there is plenty of various techniques or materials:
pens/gel pens
pencil
ink
pastel
charcoal
crayon drawing effects.
Besides, there are watercolors, oil painting, and other techniques. Everything is very easy to apply. In addition, users have an option to crop, adjust the light, colors, sharpness, and rotate a pic. For fun, developers have added frames, borders so the final result can look like a-hundred-percent masterpiece.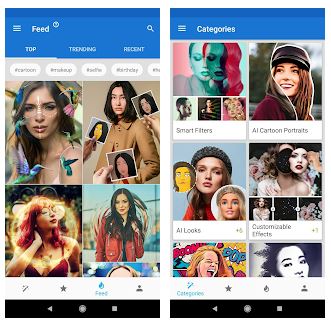 The interface is clear and simple yet with many organized categories of tools ordered at the bottom of the screen for a more convenient search. Many users say Photo lab has exceeded their expectations.
Despite too many ads in the basic version, the combinations, functionality, and smooth operation make it a joy to play. Another favorite feature of satisfied customers is animations. As a tip from Photo Lap's fans, it is possible to remove a watermark from sketches in the free version by watching the advertisements.
On the other hand, new users complain about a very short (three days) trial period. On some devices, the processing of the result to save it takes quite a long time. The developer seems to be happy to receive all the feedback and takes into account all the raising problems.


7. Toonme
This application is mind-blowing. It creates sketches, cartoons, or caricatures out of your photos using artificial intelligence for the best realistic results. Toonme has a 4.4 and 4.6-star rating on Google Play and iTunes correspondingly.
There are tens of customizable styles coming for free. There are also some in-app purchased features or a monthly subscription available for five dollars or an annual one for twenty-five USD. The cool tool is a full-body cartoon maker.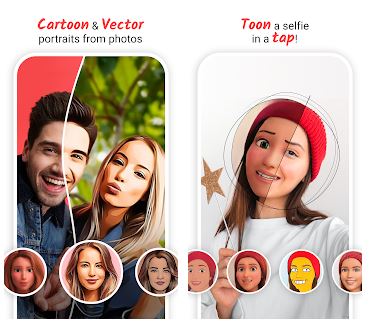 Besides stylizing your pics as cartoons, there is an option to select a hand-drawn tool or enjoy vector portrait models. The developer frequently improves the application. Toonme's interface catches attention immediately.
Clearly illustrated presets and a variety of tools help navigate through and choose the best options quickly. Users of Toonme compare the art results in the app with Disney works. Isn't it an amazing characteristic of the software? No misshapes, no glitches, no hidden nonsense – feedback from satisfied customers are mostly positive.
Meanwhile, some people complain about loads of advertisements in the free version. Other users got confused with the three-day trial and had problems canceling the subscription afterward.
Be careful when accepting the rules and do not put your card information too early. Some people wish for more detailed outcomes. Overall, it seems like a nice app to give it a try!


8. Painnt
Probably, it is the most popular photo-editing app that allows you to create sketches in a matter of moments. Painnt is available for both Android and iOS devices and has free and paid (weekly, monthly, annual) versions.
With more than two thousand filters and the use of artificial intelligence, the app gained a 4.1-star and 4.3-star rating on Google Play and iTunes correspondingly. Almost a hundred of the filters are designed to help you create sketches with a pencil-drawing effect out of the photographs.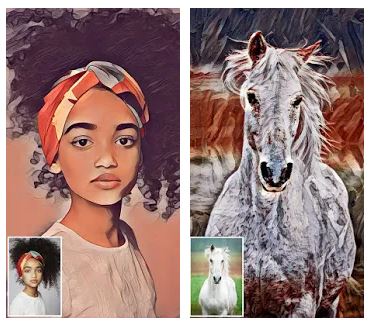 Simply load a picture, go through the filters, choose the one that you like most, and tap to apply! Unfortunately, your artworks will have a watermark that can be removed in the pro version that costs up to ten dollars. The interface of Painnt is minimalistic and clear. The use of the app is intuitive and hassle-free.
An amazing thing about this software is that you can even create your own filter. Try to experiment with the existing ones to make your mind with the most important features you want to implement and make a customized filter that you could quickly use and apply in the future to all your works! It will save loads of time and will show your unique style.
Satisfied users appreciate quick and smooth operation and processing of the photos, and a huge variety of filters.
It seems important and a great benefit that the app has a community where you can get inspiration and leave comments on your peer's works. Some users have to reinstall the app frequently as it keeps crushing. Mostly, it happens with Android devices.

You may also like: How to Transfer Photos from iPhone to PC Without iTunes in 2021
9. PhotoMania
The PhotoMania application is definitely fun. Besides making sketches, there are many frames and even online cards to use! This software is a top-rated app both for Androids and Apple devices: 4.6 and 4.8 ratings respectively. It is free software with some paid presets.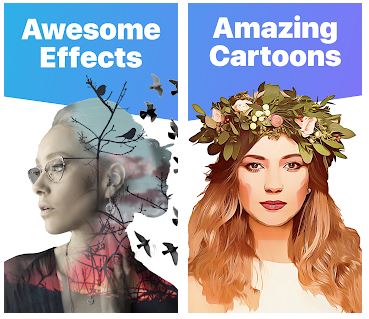 PhotoMania offers four hundred presents and serves as an online editor. Not only one can produce a full sketch of a pic but also apply this effect partly on pictures. This feature makes the app stand out among other sketch software.
Besides, there are more artistic opportunities, for instance, creating a total painting or cartoon look of your photograph. Play with various textures, editing sliders, explore holiday templates. What is more, take advantage of the auto enhancer that makes any photo look like a professional one.
In addition, PhotoMania offers a brush feature to edit only a specific part of a picture, camera, vintage filters. The app's interface is packed with options and colors. However, it is easy to navigate, plus intuitive to use. Share buttons help you upload your own art pieces straight to your social media accounts.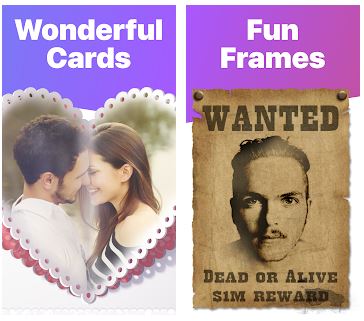 As mentioned earlier, PhotoMania has loads of positive reviews, especially after a solid update. The processing is quick, it is a big help with digital artwork, the outcomes are highly convincing. Nevertheless, this software got a few cons.
The one that got most of the users' complaints is forced card information input before starting a three-day trial. Some customers wish to have a basic set of tools like crop, photo alignment, or RGB color adjust.