Every human thought about changing their sex at least once in the lifetime. Some people wished to swap genders to gain social benefits while others merely found the opposite gender more attractive.
Years went by and few of us turned back to the idea of exploring life particularities of the opposite sex. On the other hand, the software industry has progressed over time. Game publishers enabled us, ordinary users to share the bounties of virtual reality.
You may also like: 11 Best Gender Swap Apps for Android & iOS
We have prepared a list of useful programs to make your childhood dream come true. You can become a whole another person in fifteen minutes.
1. Voxal Voice Changer
Voice is a key human feature that is capable of revealing our true nature. The easiest way to transform your personality is to change how you sound. Happily, we have a program which is called Voxal Voice Changer. This powerful instrument is opening our list.
The program appeared under a well-known Australian software company named NCH Software. The publisher provides its users with an enormous number of digital tools for all tastes. Artists, musicians, filmmakers use NCH services to perform professional tasks.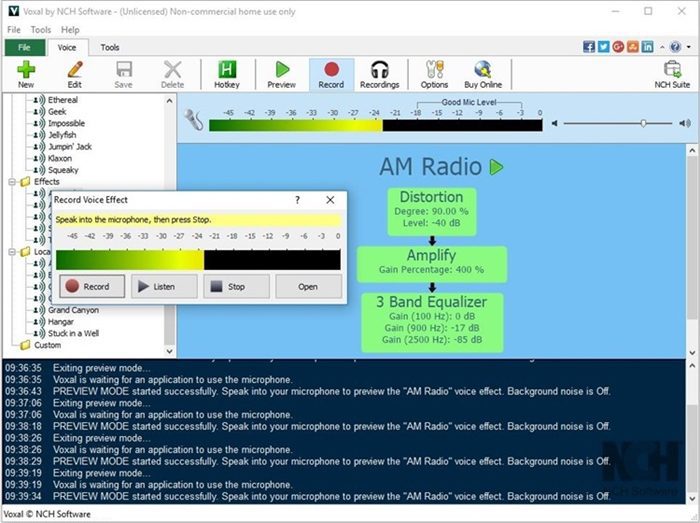 Nevertheless, the products are super user-friendly for amateurs who just want to have fun with the utilities. You can enjoy the work of this wonderful organization too!
The Voxal Voice Changer offers you lots of features to modify your voice in any video or microphone recorded tracks. What you need to do is open the effect library on the application interface. Then, scroll till you find the boy or girl effect and apply it to your file.
As easy as that, you can find out your voice sound if you were the opposite sex. Furthermore, if you are unsatisfied with the effects given by the company, the voice changer can offer you to create customized ones.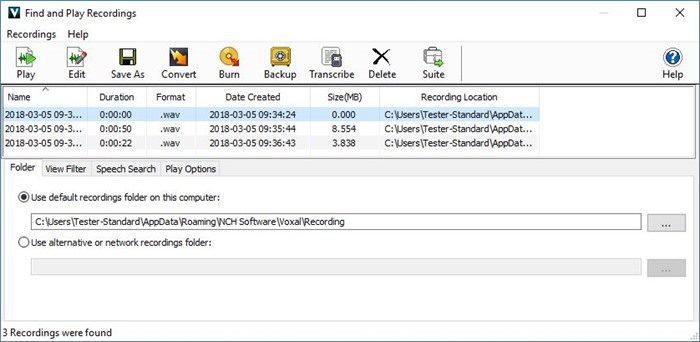 The distinguishing feature of this software is the real-time mode that enables users to modify sound waves live via various social media platforms. The program is even compatible with one of the biggest video call services. Here we are talking about Skype. You now know how to pull your friends' legs properly.
The only disadvantage noticed by us is the size of the file. Heavy-weight software may run slower on older PC and take up too much of the memory storage.
Moreover, the download process can be extended. So, make sure your computer is ready to install this multifunctional tool if you do not want to spend your life dying to see how you would sound!

You may also like: Top 10 Face Swap Apps & Websites in 2021
2. MorphVOX PRO
Our second recommendation is the beloved version of a MorphVOX PRO. This software is known as an indispensable tool for every content creator. The product was designed by Screaming Bee, which for the longest time was a high-quality software developer. Your voice is now in the right hands!
If you are intended to work up a thorough transformation for video or audio files, this is a decent alternative to the Voxal Voice Changer.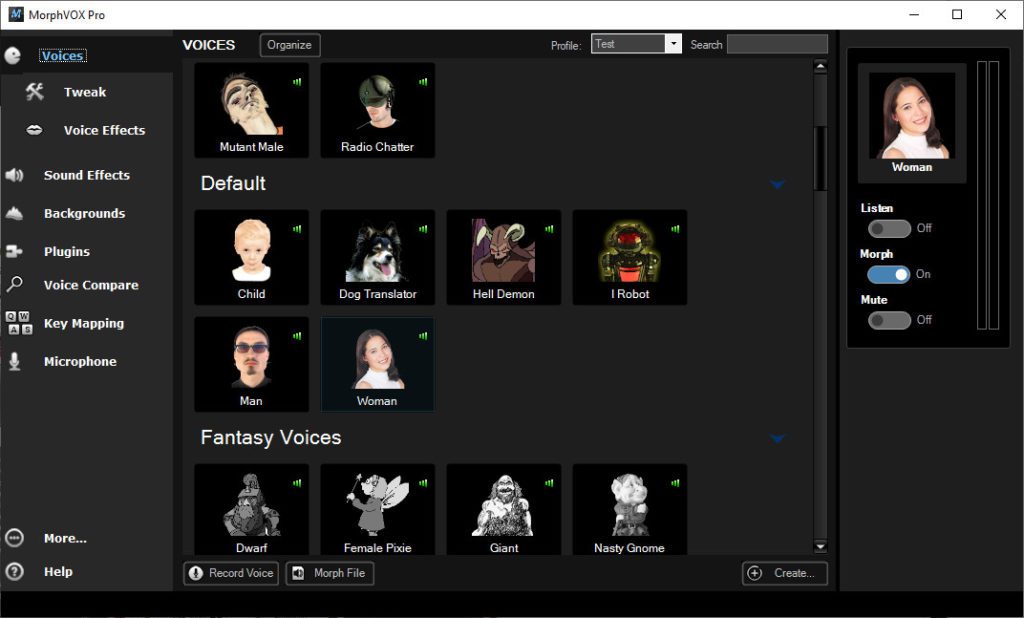 You can automatically fix your sound to female or male installed characteristics. However, when the program has just been downloaded, the effects may sound a bit robotic. But it's not a big thing as you can adjust the sound to a more realistic one.
To do so you need to click on the «Voice learning» button in the left upper corner and select the option «Configure to your voice». Now, you can play around with the settings!
The MorphVox Pro is another great solution to swap gender for a minute. What is more, the number of operations you can perform within the app is hugely impressive. You can experiment and try other filters too! Do not hesitate to run the software on your computer. It is credited for being one of the best out there!

3. Snapseed
Once it was a super popular smartphone app that most people appreciated for its simplicity and extended range of editing features. Fans asked the developers to make a PC version for years and their voices were heard. Now, content-creators can enjoy the working process on a wider screen!
The program itself is a wonderful tool for experimenting with your appearance, even if you want to do such an extraordinary task as a gender swap.
The developers claim their product is suitable for everybody, from beginners in photo editing to professional photographers. Well, the functionality of the Snapseed is undoubtedly diverse while interface design is rather simple and intuitive.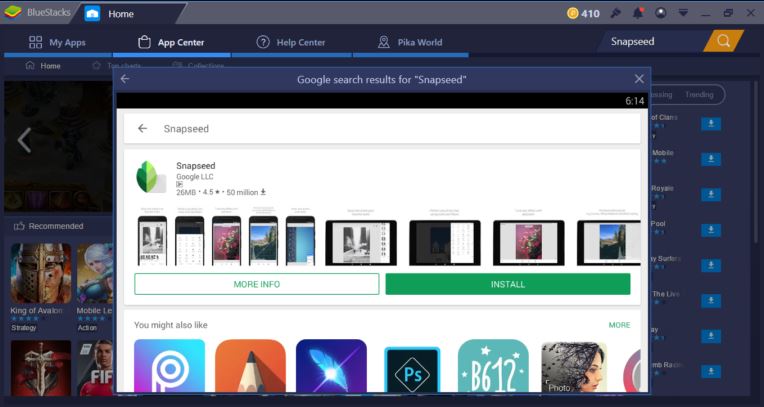 Wait, are we still sticking to the theme of the article? Of course, we do as the PC version of Snapseed has brought many changes to the initial app! In the program, users are enabled to drastically change the picture.
To wake up in another body, you need to turn on a heavy editing regime. All the necessary instruments are in the «Tools» category which is hidden in the left upper corner. Click it and allow your creativity to do its thing.
What is more, you can share the results of your work online not leaving the program window! Try applying installed filters to make colors pleasant to the eye and crop the file if necessary.
Do not forget about the installment limitations! You need to have a supplementary PC extension to run the software. Download it onto your computer and carry out your first experiment!

4. Adobe Photoshop
We're sure that everybody is acquainted with the fourth candidate. The software designed by Adobe Systems has enjoyed great success for years.
First published in 1988, Photoshop has become the leader in the industry of digital graphics. It's not surprising as Photoshop became a unique solution to almost any problem a professional photographer may encounter. The highly efficient soft was undoubtedly made for experienced users, but it does not mean ordinary people should avoid it.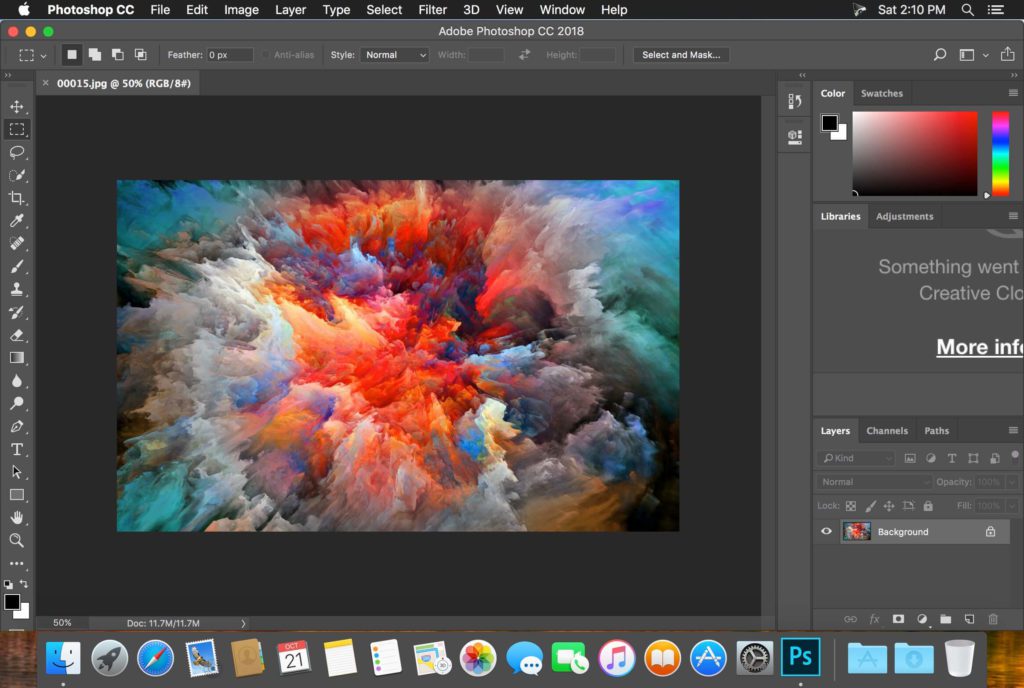 Photoshop features allow you to change the initial picture beyond recognition. You can use the layer system to draw yourself long hair, masculine body type, or mustache. Also, you can change your clothes here to trigger gender associations.
In short, it is a perfect tool for designing a visual representation of the gender you want to see yourself in. To fully understand the concept of Photoshop and dive into all its particularities, we suggest you look for some online courses.
The obvious disadvantage of this choice is the complex interface. Some people may find it hard to use without thorough preparation. You should analyze for yourself whether your goal costs the work you may put into this. If you aim at making a gender swap for a professional photo shoot, the download absolutely deserves it.

You may also like: 11 Best Mouth Talking Apps for PC, Android, iOS
5. DeepFake Lab
This is another interesting product for PC users. Unlike, our other recommendations DeepFake Lab is specifically designed to change your facial features and experiment with appearance. The most common usage of this program once was making people believe you are a celebrity.
Here head-to-toe transformation does not seem impossible. Users are enabled to edit videos by uploading a face image that is then applied to the recorded character. But the DeepFake Lab is more than a filter.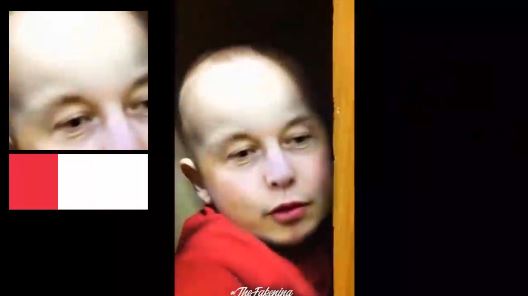 The program catches the expression in the initial media file, then processes the photo that you've uploaded and implements the equivalents of the simulated faces to the video. Open the preview window to check on the graphic images change and correct them at your discretion. You can return to this step later and start the training process at any time.
It might sound complex but if your computer is able to run such software, you should take advantage of it! This is a unique tool to modify your personality. Moreover, here you are free to make yourself a well-known musician, artist, or actor despite his or her gender.

6. Gender Bender
Gender Bender is our sixth candidate on the list! This game is exclusive for Mac devices and that is why it is placed so low in the rating. Even though users of other operating systems cannot use it, the program itself is noteworthy.
It was published by Scopic Software which is not so well-known game and software developer. It provides people with affordable products for broad-spectrum tasks. Web, mobile, and computer development have been their competence for years. No surprise, the gender-swapping app is in their portfolio too!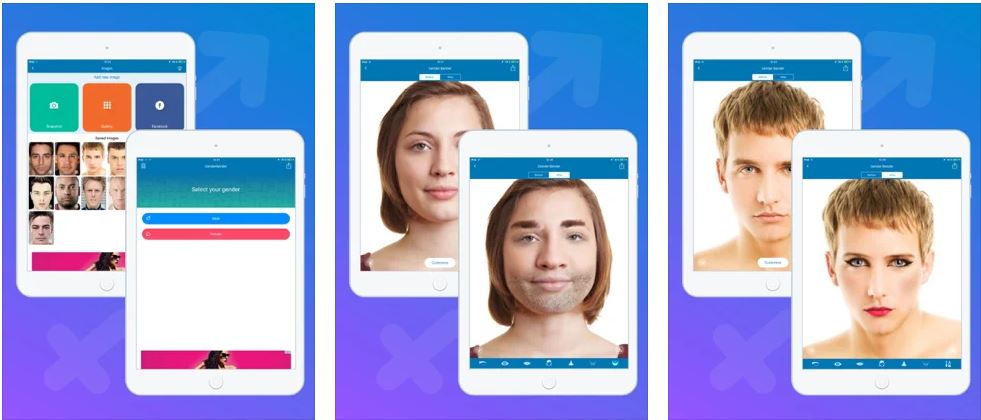 The game designers have already come up with a set of prepared filters that will support your creativity. The fact that you cannot bring many changes to the process is one of the shortcomings.
Nevertheless, the key result can be easily achieved. You don't need to spend hours trying to decide from what picture your hair color will be derived. All you need to do is upload some selfies from the gallery!
Furthermore, you have not required any skills to feel yourself at home using the Gender Bender.

7. PortraitPro
The next program on our rating list is PortraitPro. The product was elaborated under the Anthropics company which is a fast-developing software producer.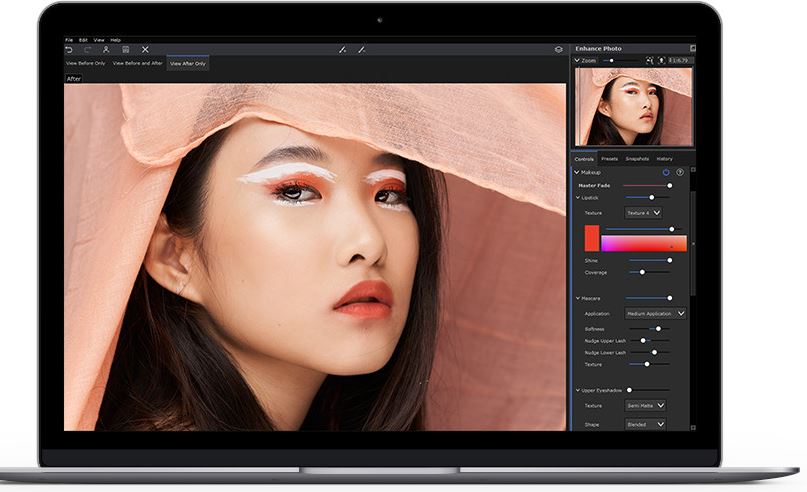 The goal of the developers was to create a simple app that could satisfy their customers' creativity. We must admit they've obtained the result! From our standpoint, the software is a useful alternative to Photoshop, especially if you don't want to work with programs that require beforehand preparation.
Although it is also sold for professional use, the interface is relatively plain, and ordinary users can still benefit from its features.

8. Voicemod
This program will be the last representative of the software that deals with voice modification. This guy was adapted for not-so-experienced users. So, if you faced difficulties using our previous options, we suggest you try this one and explore its wide-ranged functionality.
The display is divided into two parts. Down your interface preset sounds are situated whereas in the upper part of the program you see your «favorite» sound effects. The latter section is customized. This feature can greatly economize your time, especially if you plan to share sound patterns with friends.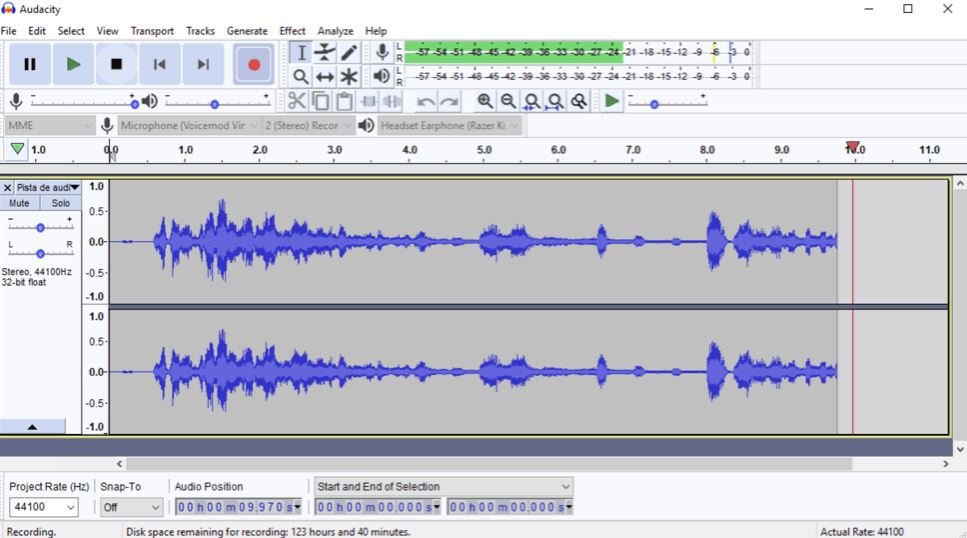 You may invite your closest ones to come over and laugh around over your gender modification. Just find in the list the appropriate sound effect and change recordings from male to female or vise versa.
What is more, the application can keep you entertained for hours! The program contains an enormous amount of dramatic effects. It is capable of transforming you not only into male or female but also into a child or animal!
Most overactive imagination will be satisfied for sure. So, we suggest you stop sleeping on this one and download it on your PC right now.

9. The Sims 4
Do you think it is unusual to spot the universe of The Sims in this top rating? Well, this recommendation is for those who probably got tired of experimenting with their own appearance. Moreover, few people know the impressive number of features that this game offers. If you are one of those two, stay tuned for the last Sims version.
The game is an outstanding life simulation that combines the concept of managing the household of one family with possessing control over the whole town. It is a personal game that is ideal for installing on your desktop.
Although the size of the file is quite heavy, the graphics and extended range of features totally deserve it. Furthermore, the game producers stated that the updated edition of the Sims runs a lot better on the lower-end computers.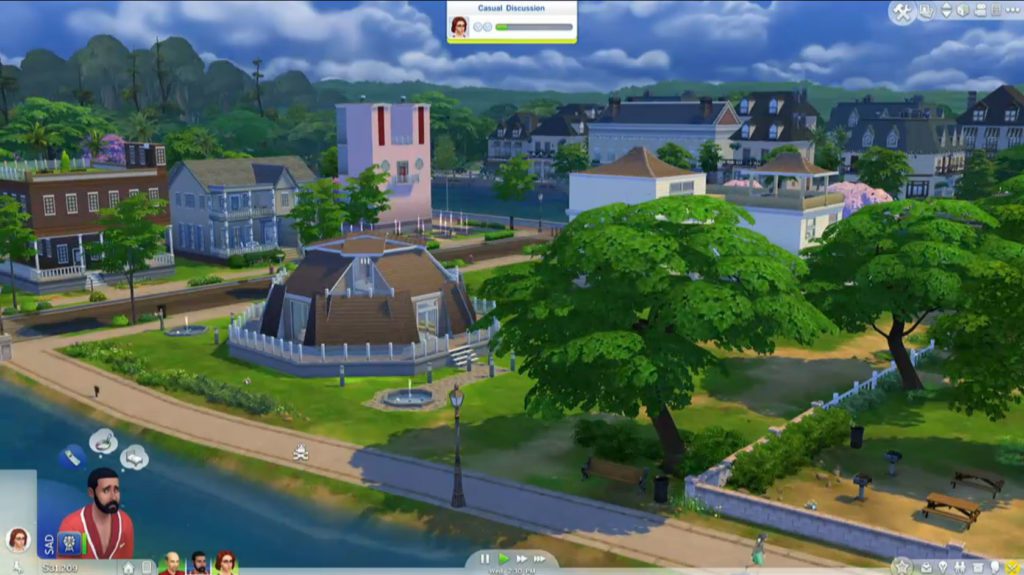 Sims' developers have established a grand standard in product customization. They gave people the opportunity to shape the reality they want and control every aspect of the characters' life, including changing their sex.
You are able to adjust the gender settings by opening the character file. The important thing is that your personal vision is prioritized in the game.
Facial features, masculine or feminine body type, clothes, etc, everything is determined by your will. Take note that if you are attempting at changing your existing character, first it is going to be deleted.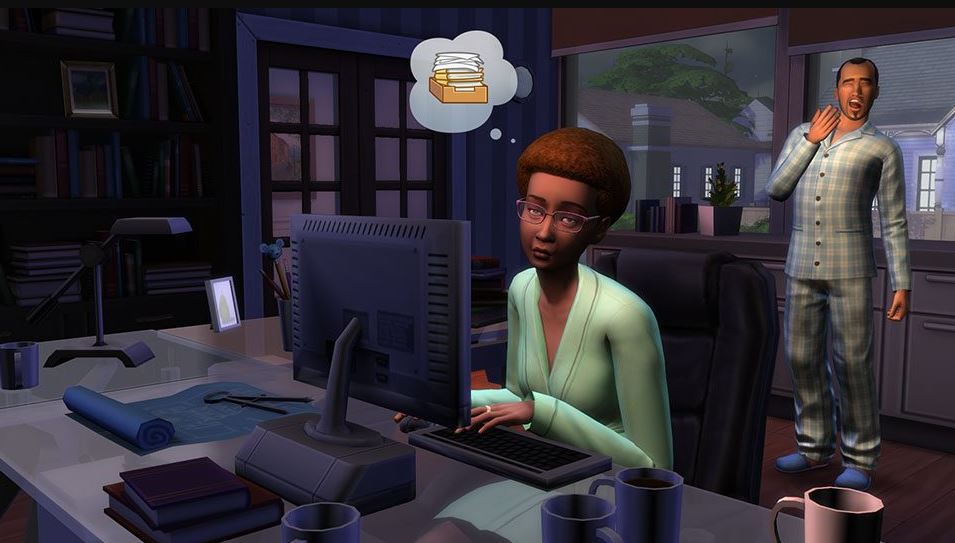 But if you stick to the idea of creating your opposite sex clone from the very start, you can write down your distinctive traits and make a character according to them in the game.
This program will not only enable you to put yourself in a shoe of another person visually but also will give you an insight of the socialization particularities. Characters communicate with each other, establishing relationships and even starting families. Are you excited now?
The Sims 4 is available for both macOS and Windows devices. So, don't wait and enter the wonderful reality of your own!

You may also like: Top 9 Apps to Play Youtube on the Background on Android
10. Photoscape X
Finally, we would like to present Photoscape as the last instrument for the gender swap. It is a free software program published by a Korean company called MOOII Tech.
As many of you are aware, Korea is one of the leading countries for software development. The fact that this multifunctional app is free for sharing deserves giving developers a credit.
Here you can perform tasks compatible with the ones you may do in Photoshop. However, the company advertises the product as the basic photo enhancement tool. They believe that Photoscape should be the thing on your PC that allows achieving realistic and appealing results easily.
So, how to start gender transformation within the program? We suggest you looking up some pictures on the Net with people who may have the desired body or facial features.
Then, upload it onto Photoscape and erase everything except for these features using the brush. By the way, all the instruments are hidden in the upper part of the display.
Your second step will be saving the body parts on your computer and, finally, you can layer these workpieces into the personal photo. Also, instead of just layering you can go more professional and take a Spot Healing Brush to conceal, for example, your hair before you pasting in the prepared body or facial elements.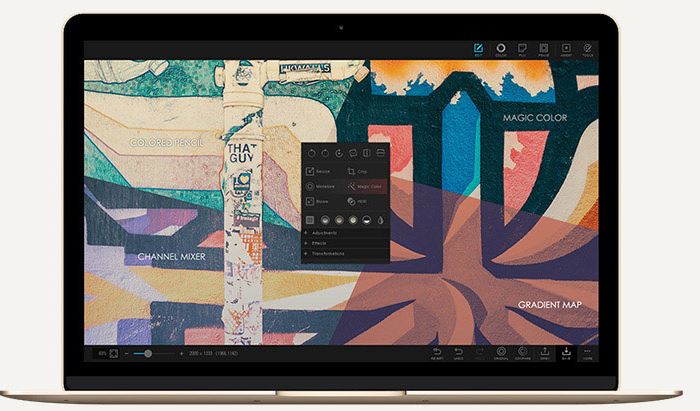 And that is it! The working process is similar to the famous editing software, but we guarantee it is way more user-friendly and runs without any difficulties for almost every computer. Those who are not intended to download the program into the computer can also enjoy the online version.
If you are a beginner in photo editing and gender swap is just your first trial, the PhotoScape will be a great start for your further projects. So, we suggest you install this awesome option and explore its unlimited possibilities!
We hope you have found this set of recommendations helpful and pointed out some interesting ideas. While selecting the potential candidates, we were looking for solutions that you can continue using after performing the gender change.
Most computer programs and game simulations that were initially designed for PC are quite heavy and require certain hardware characteristics. That is why the approach to creating this list was a million times more serious and careful.