The romantic option of games, movies, TV series, and other content has always been at the head of all genres and has attracted special attention. It is quite a wide and varied genre that can be developed in any story.
There are quite a few games that include a love line. Often the main character has a significant other, with whom you have to go through a thorny path.
Also, there are games that are fully devoted to this topic, and your actions determine the outcome – the rupture of relationships or a happy family.
To save you from a tedious search among thousands of possible options, we reviewed these best games with romance options 2023 for PC, Android, and iOS. Choose the platform you're most comfortable playing on and the story that evokes your particular emotions.
If you want to dive deeper into the loving atmosphere then try these best harem games.
Episode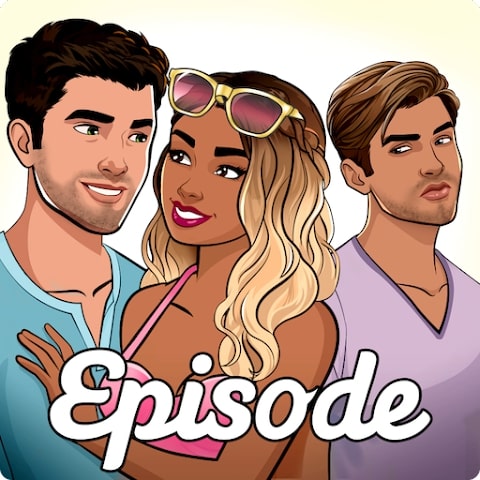 Episode is a novella game that has won the hearts of thousands of players. Here you create your own character and choose from a variety of possible stories, be they drama or a hot romance.
This is a huge collection of interactive stories, with a variety of plot developments and endings, all decided by you.
If that's not enough, you can create your own story based on your favorite movie or your own personal motivations.
First, customize your avatar, and choose an outfit, then develop a relationship with your favorite characters. It is they who can become your rivals and your main companions until the end of the story.
Next, change your character's fate with interactive choices and immerse yourself in the gameplay. After all, a thousand stories, full interactivity, and the possibility of a huge choice will not let you get bored.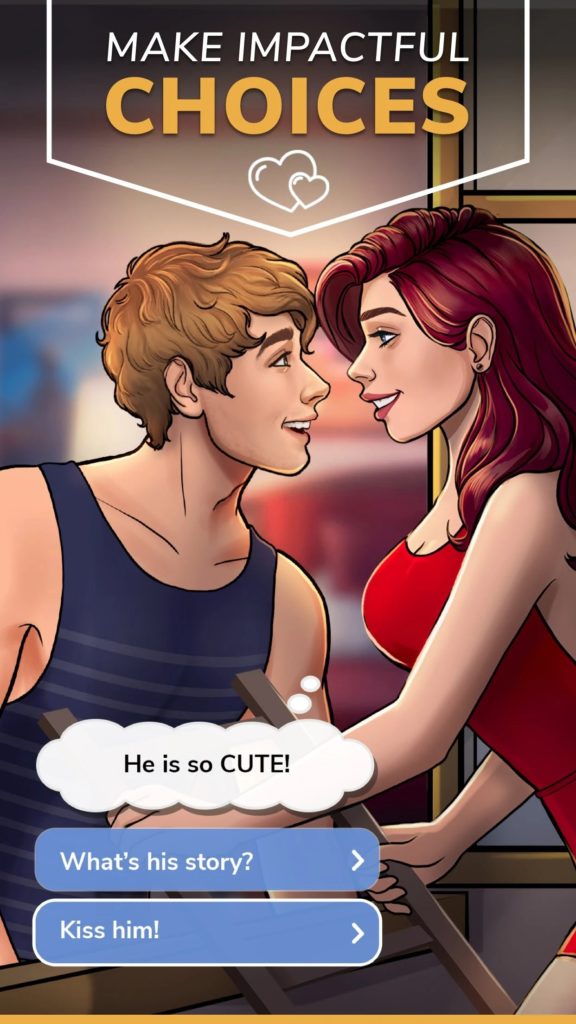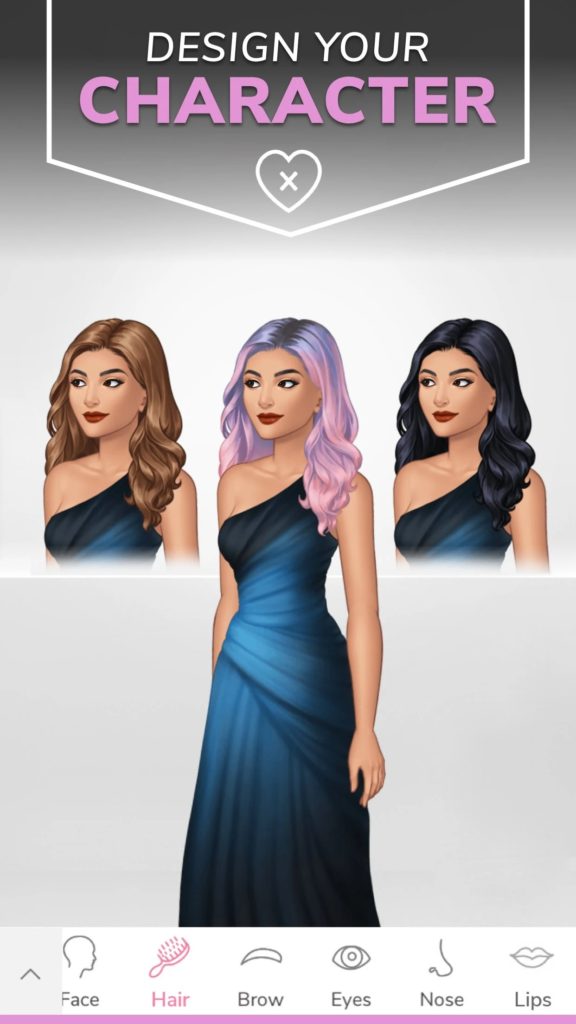 Another huge advantage of the game is that new stories are added every week.


You may also like: 11 Best Interactive Story Games for Android & iOS
Romance Club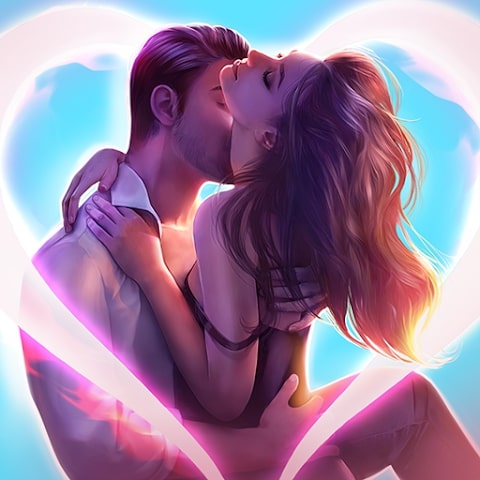 In the game Romance Club, you have to choose your own story, creating individual characters.
A huge variety of choices will not let you get bored, and for a long time will immerse you in the gameplay.
All the episodes are divided into levels, and to finish one episode, you need to pass all the levels in it.
There are already 6 various, and dissimilar to each other episodes, but the game is successfully updated. More fascinating episodes and stories, on a variety of different motifs, whether it's a romantic story or a sad love triangle, are coming soon.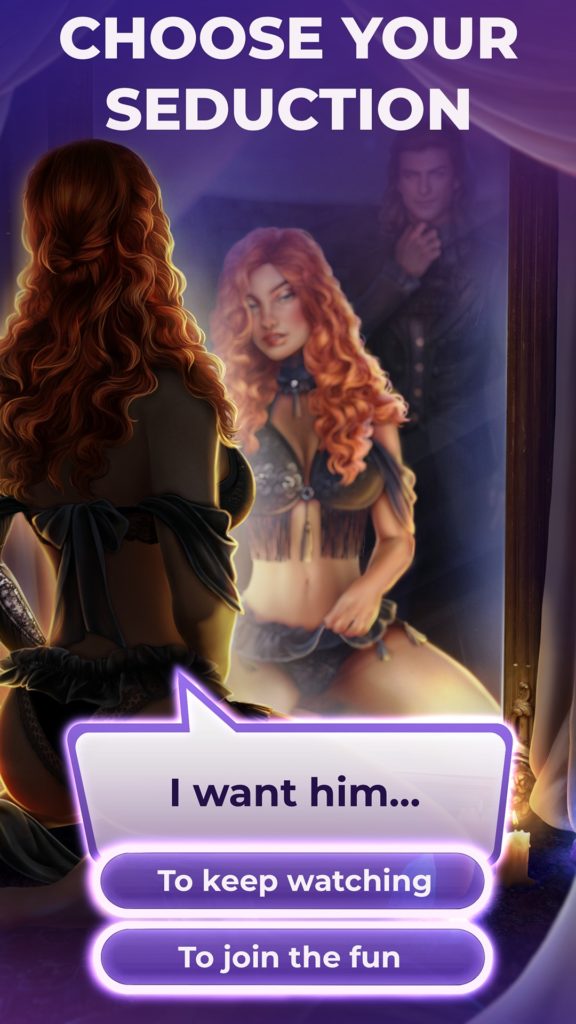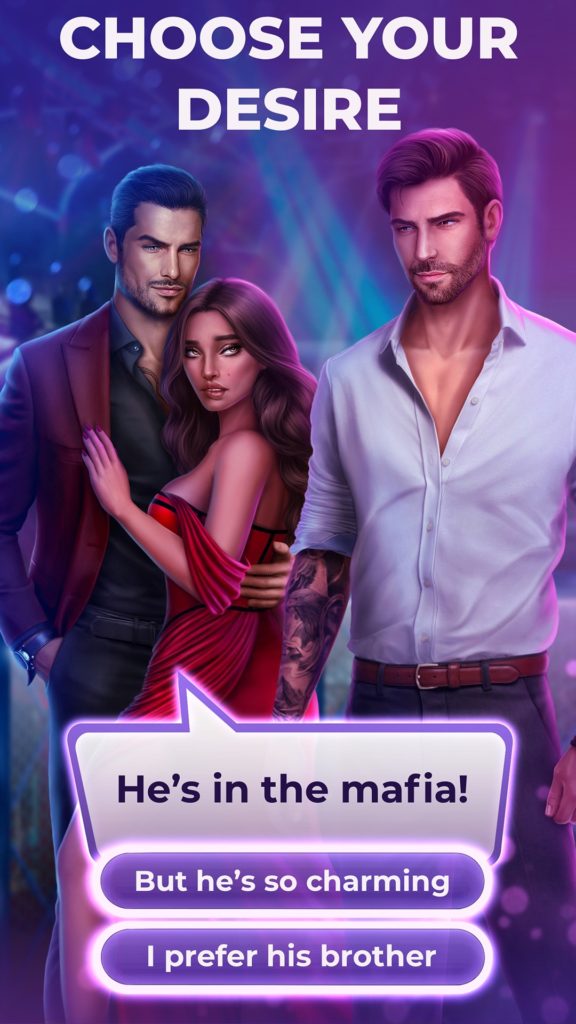 Angelic motifs, or stories about ancient castles with monsters – what will you choose?


IFyou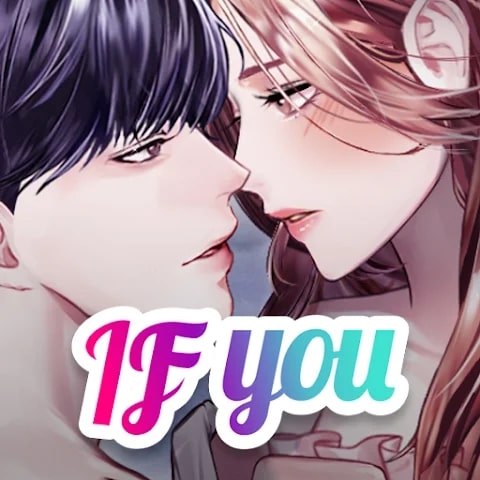 The game IFyou opens up new possibilities for you. Create your character, and choose one of the stories you like, then start going through it. It opens up a fully interactive experience for you.
Your decisions determine your character's fate and personal relationships. You can make your friend in the story your lover or your greatest enemy and rival.
A great advantage of this game compared to the others is the endless endings. You are the only one in control. Also, there are a lot of different stories, from revolutionary motifs to sci-fi drama.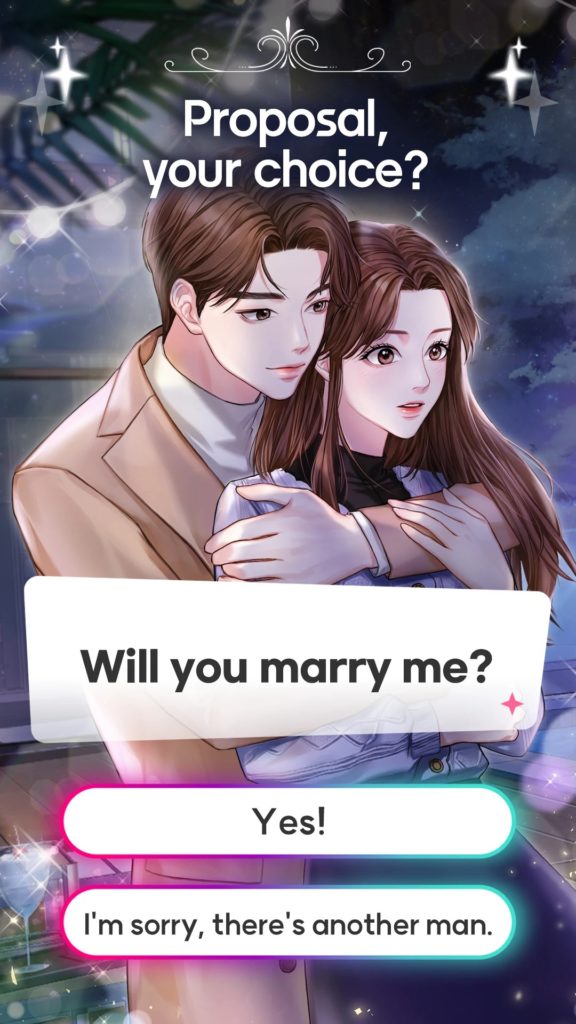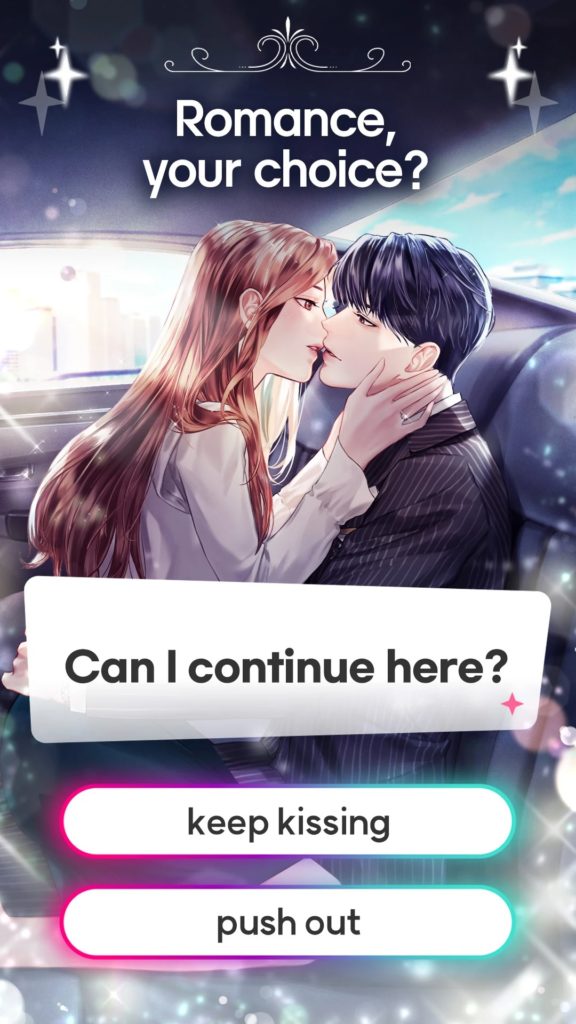 The game is regularly updated, and new stories are constantly added.


Choices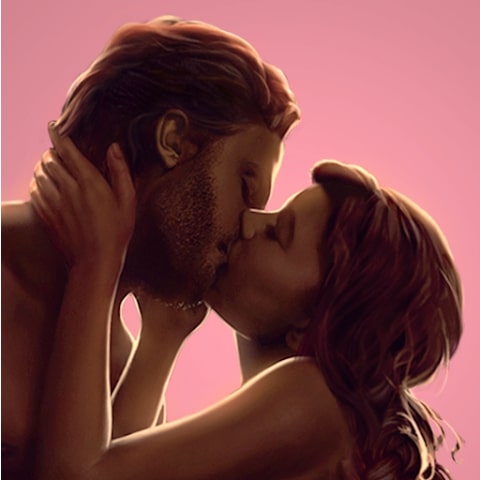 The Choices game contains a wide variety of stories from hot romance to sad drama.
You choose your own story, character, and appearance. Hairstyles, outfits, eyes, cheekbones, and eyebrows – you can change everything.
A huge number of ways, different locations, and various endings will not let you get bored.
You can also take on the role of an investigator, unraveling the mysteries and secrets of the dungeons. Or become an enchanting princess at the ball by challenging your gentleman to dance.
New and exciting stories are added every week. Plenty of endings will make you pass your favorite story several times to get a better understanding of the plot and characters.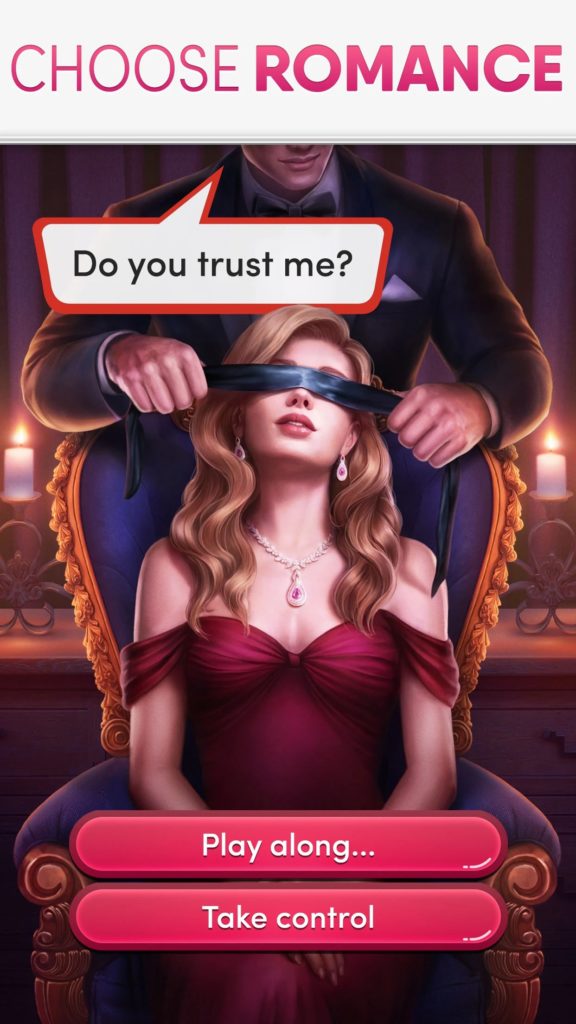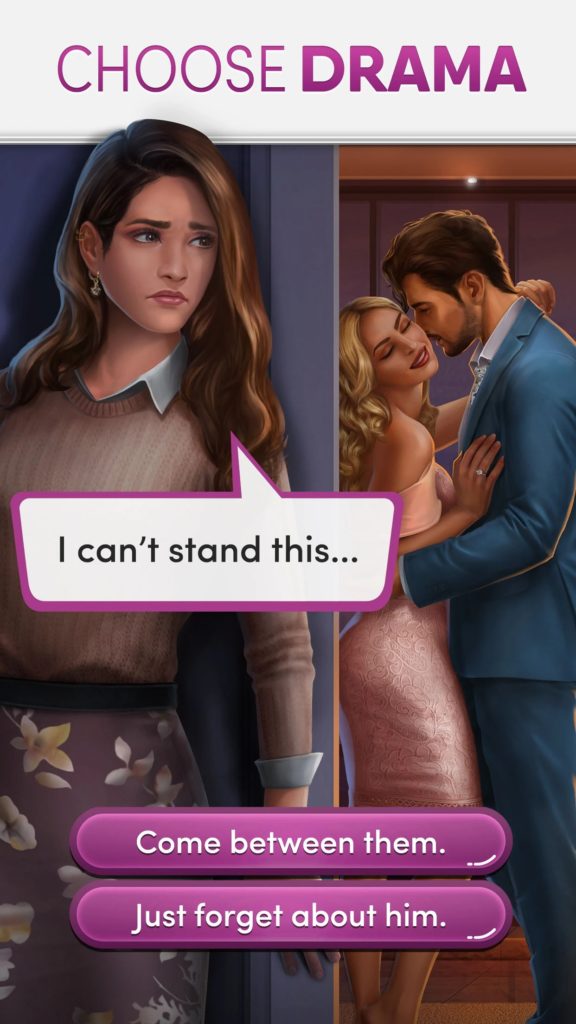 All the characters are detailed and have a separate story, so you have to understand each of them well to get to the best and most fun ending.


Obey Me!
Obey me! is an online dating simulator. The clear, pleasant, and concise interface perfectly familiarizes you with the gameplay.
The outcome of the relationship with your online partners chooses only you.
The game has a special system, which is simplified to the limit so that you were not difficult to play.
It regulates the relationship, so you need to check it sensibly, and use it wisely so that there are no problems.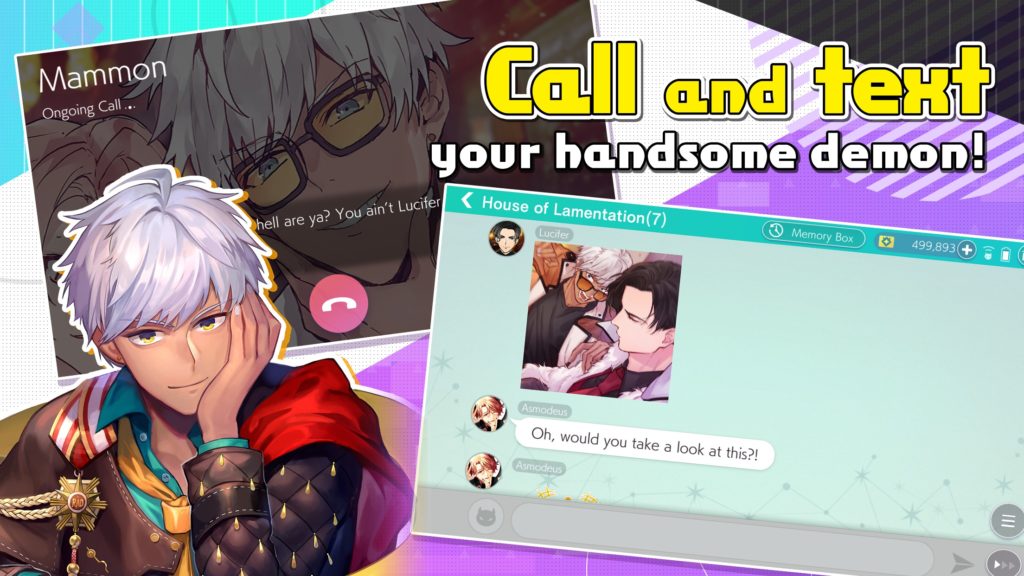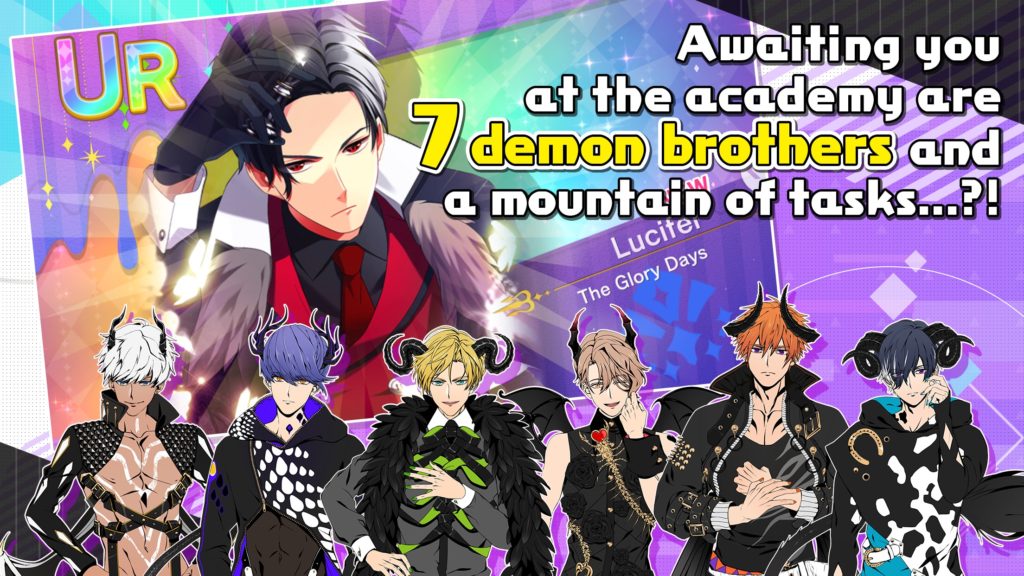 From time to time, you will also receive messages from your interlocutors. They can be a flirty smiley, a voice message, or a cute picture, so the game is sure to fascinate you.


Winked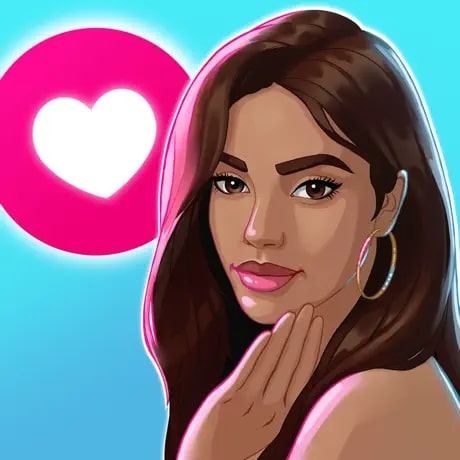 In the simulation game Winked you will make a date with your virtual partners, make only the right choice, and learn all the love secrets.
You can choose among a huge number of love interests. Be it a mysterious casino owner, a gentle ballerina, or a handsome millionaire.
It all depends only on your preferences and desires, for such a variety of characters is guaranteed to find the perfect lover.
Each character has a rich history, an interesting and truly individual character, and a unique storyline.
Go on dates, and collect all the materials that are sent to you by your companions, be it a kind voice message or a cute selfie.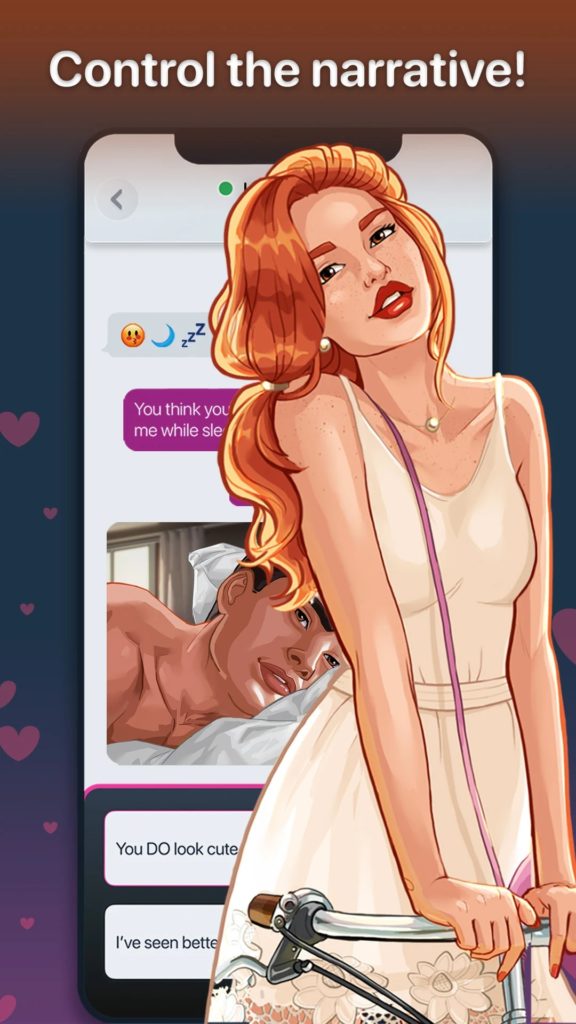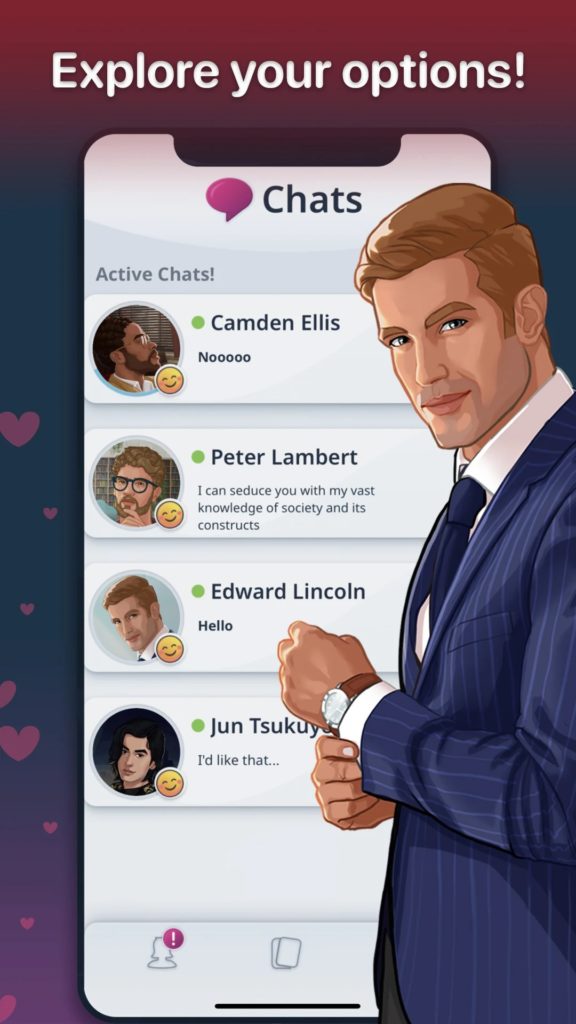 Any choice you make has a direct impact on the development of events and your relationship.


College Love Game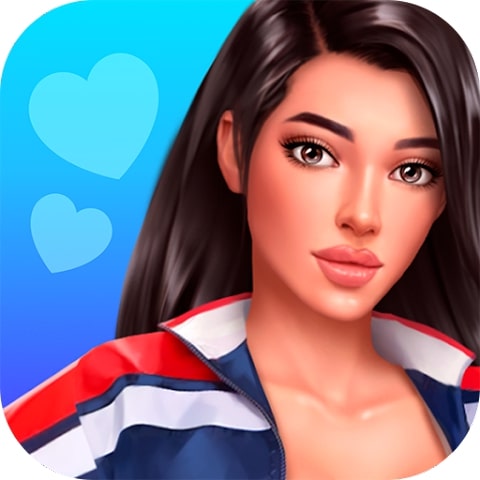 College Love Game is an interesting game in the novel genre. The plot of the game is simple – charming college girls are waiting for their hero so that he can help them.
Each girl is unique, you need to find an approach to her so that she will fall in love with you. Your every action, word, and movement will affect the development of relations and the plot.
Be witty and resourceful, because this is the only way you can win a woman's heart and fall in love with an adorable girl. Here you have to use your romantic skills to the maximum because that's the only way to get a woman's attention.
Among the main features is diversity. Each girl has her own story, and character, and you need to find an individual approach to each one to successfully win the heart.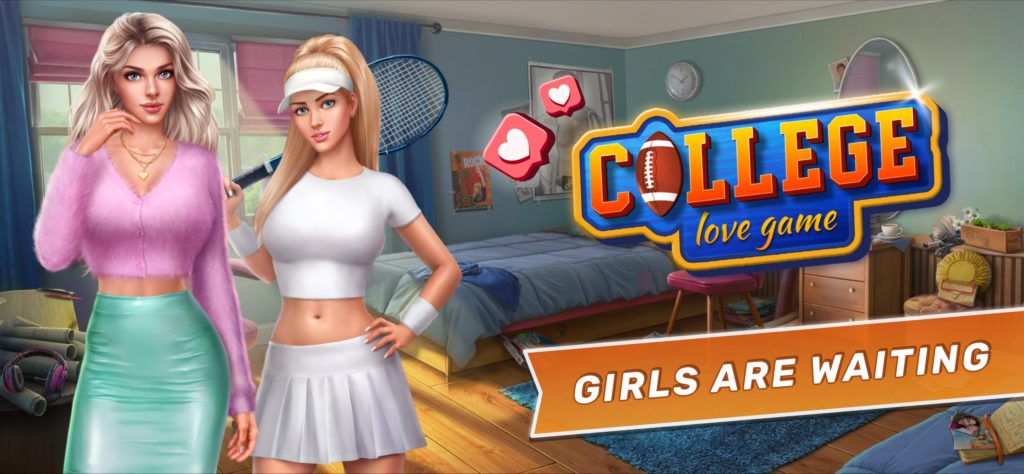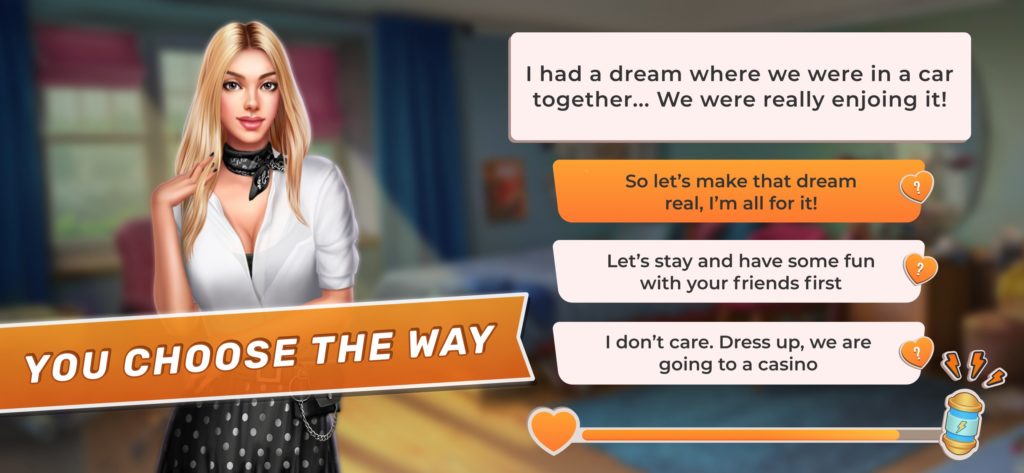 Also, you will get gifts and bonuses every day, and exciting mini-games and various locations will definitely capture your attention for many hours.


My Candy Love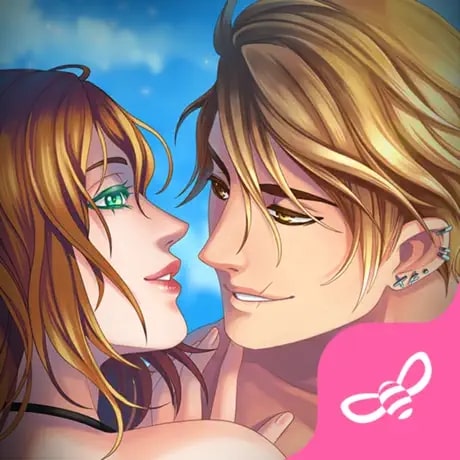 The dating simulation game My Candy Love will help you create a personalized love story. It includes 3 otome games and over 60 different episodes that will take you a long time to get through.
The main advantage is that a new episode is officially added every month. All of the episodes are elaborate and well thought out.
One episode has a minimum of 3 endings and is coupled with the elaboration and size of the episodes.
The game will draw you in for a long time. Each character is fully worked out and made as an individual personality. So you will need to think through your actions correctly, and look for a special approach to each as in real life.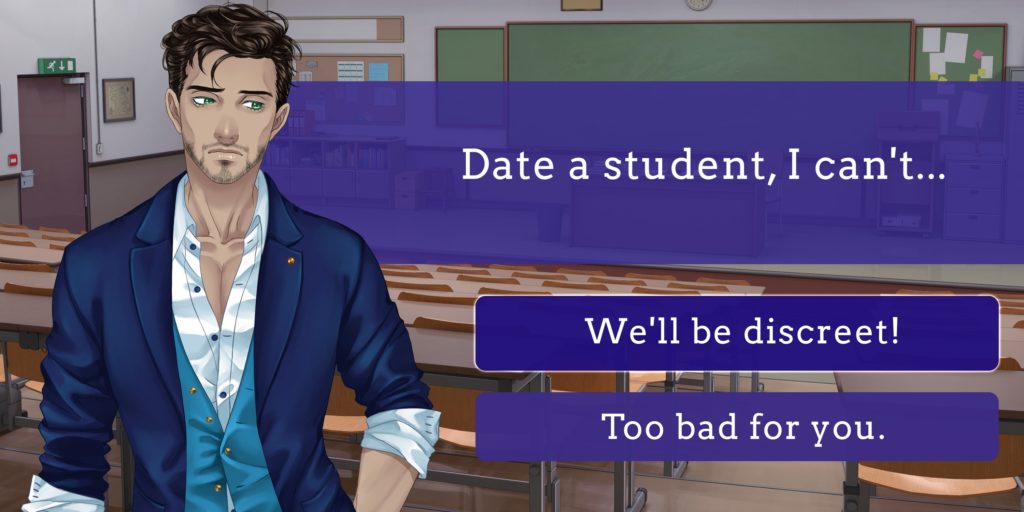 Only your decisions determine the ending: whether it will be joyful or, on the contrary, disappointing.


Lovelink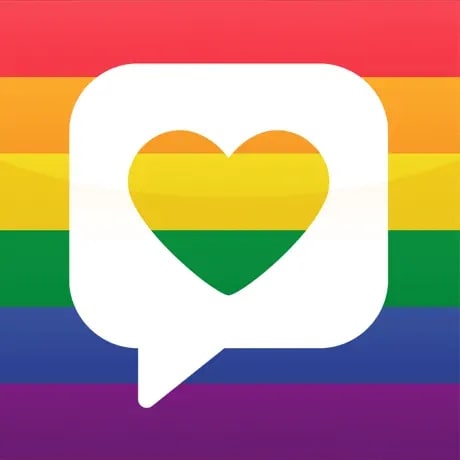 Lovelink is an interactive romance game with chat control. You will have to get acquainted with potential suitors and choose one, the best of them.
The game has many endings, so only your decisions will determine the outcome of the episodes.
There are totally about 95 characters in the game, and each one has his or her personal story that will be revealed to you. You will have to find an approach to each of them, so they will ask you to meet.
You can choose your future partner by the type of character or zodiac sign you like. You can send photos and flirty emojis to interest and even intrigue your conversation partner.
The interface is as pleasant as possible, so you can concentrate on the game. It's on the market relatively recently, but it already has a lot of enthusiastic reviews and fans.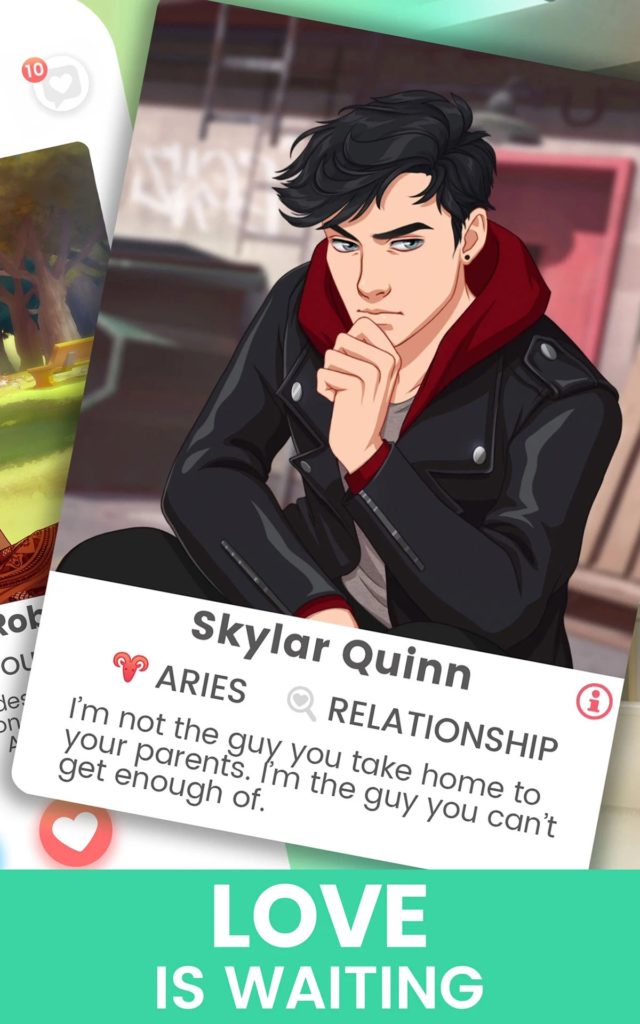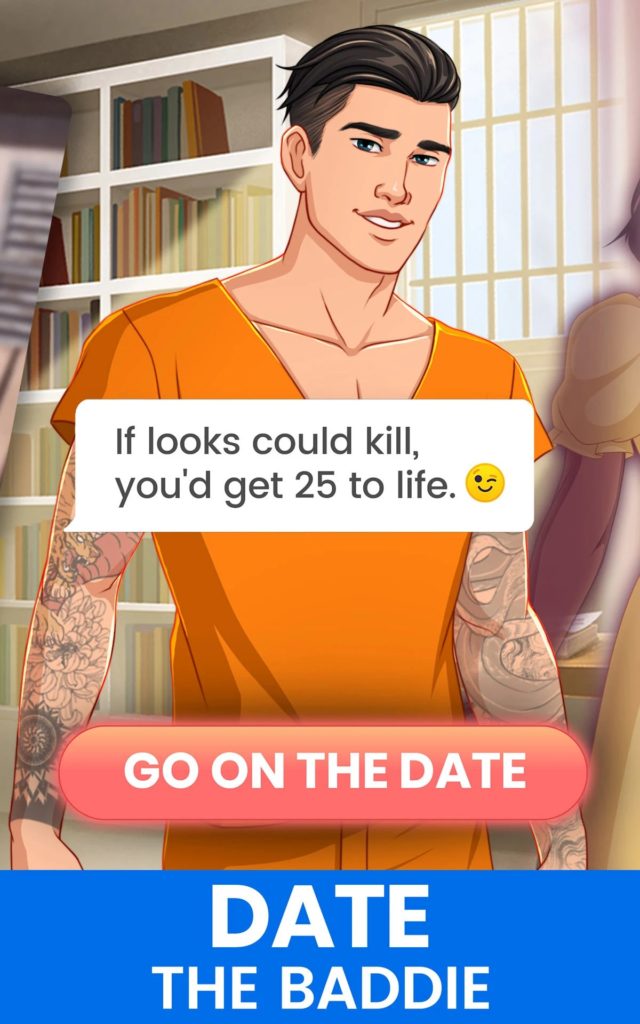 You can also fill out your dating profile in as much detail as possible. Thus, your interlocutors will be more willing to communicate with you and enjoy your interactions.


Mr Love: Queen's Choice
Mr Love: Queen's Choice is a romantic relationship simulation game with a fascinating plot. You are an aspiring media producer surrounded by the attention of four guys, you have to make a special one.
Of the game's greatest virtues is the excellent voice acting of the characters.
It's up to you to decide what your voice will be: it can be husky, sexy, slow, annoying, pleasant, fast, harsh, or sweet.
Juicy, bright, detailed graphics will appeal to absolutely everyone and will make you look at every crease on the guy's body. Also, one of the interesting features is the live video call.
The storyline is also pleasing: there are a lot of different endings in the game, and the main character has secret superpowers.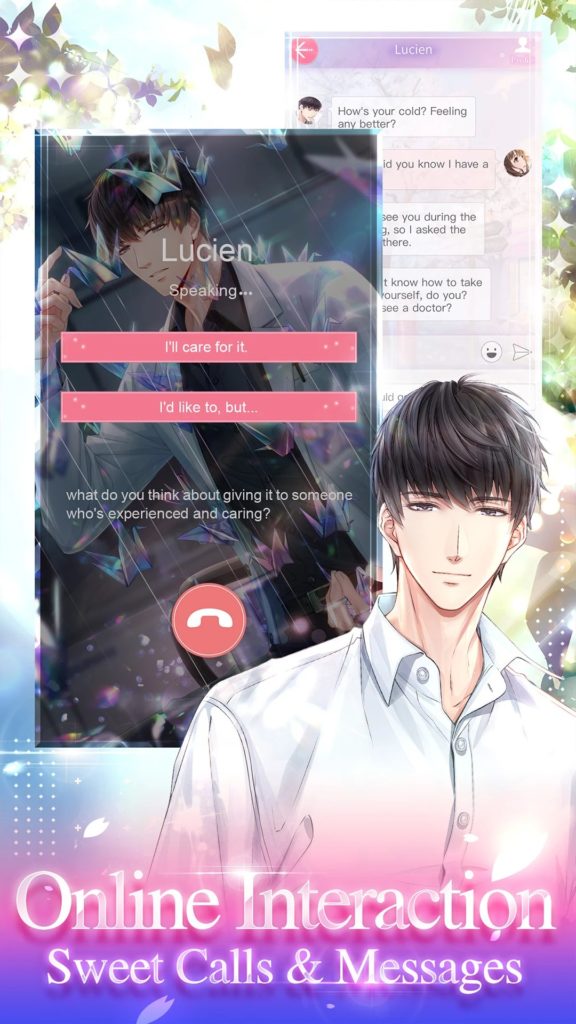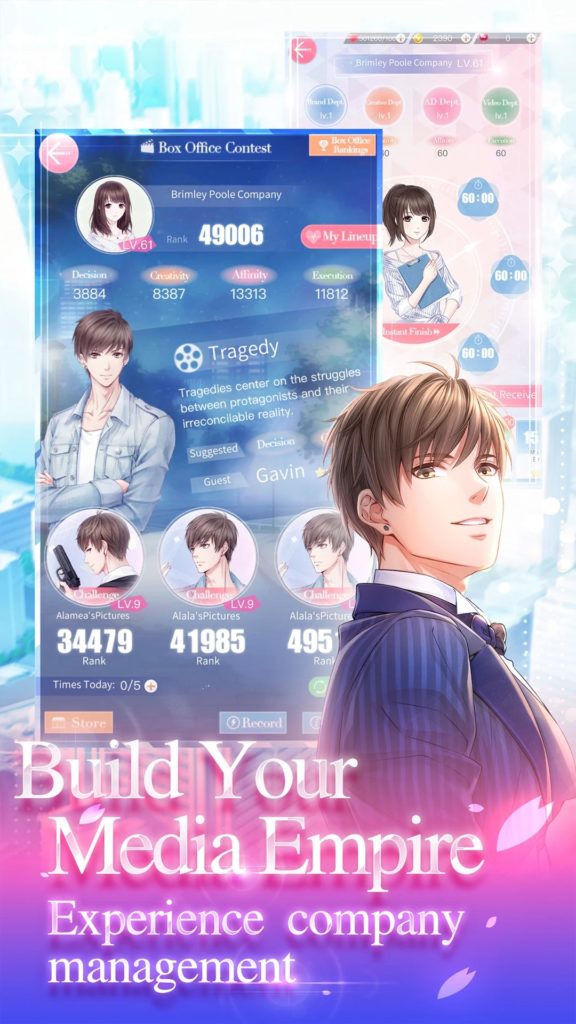 Because of this, the plot will develop more dynamically and faster, which will definitely make you happy.


Love Island 2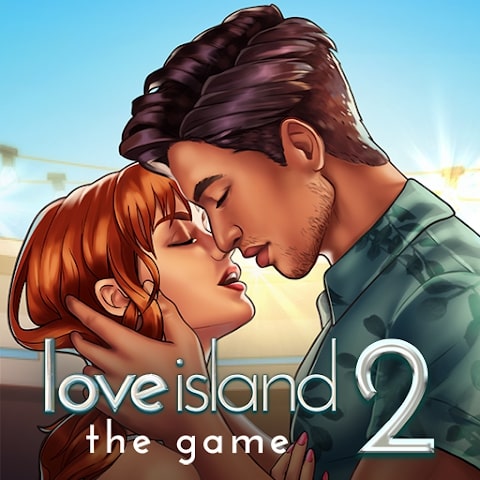 Love Island 2 is a fascinating game with many different plots and seasons. The game is extremely simple at its core – you choose a story, create your character, and start following the plot.
Here it's up to you to decide what your character will look like, who will love you and who will be your enemy, and what result you will end up with.
There are a lot of different stories, plots, and episodes in the game. Nice graphics won't let your eyes get tired.
You can be in any role, whether you are a solid businessman or a shy florist, there are many different, unlike each other episodes and stories.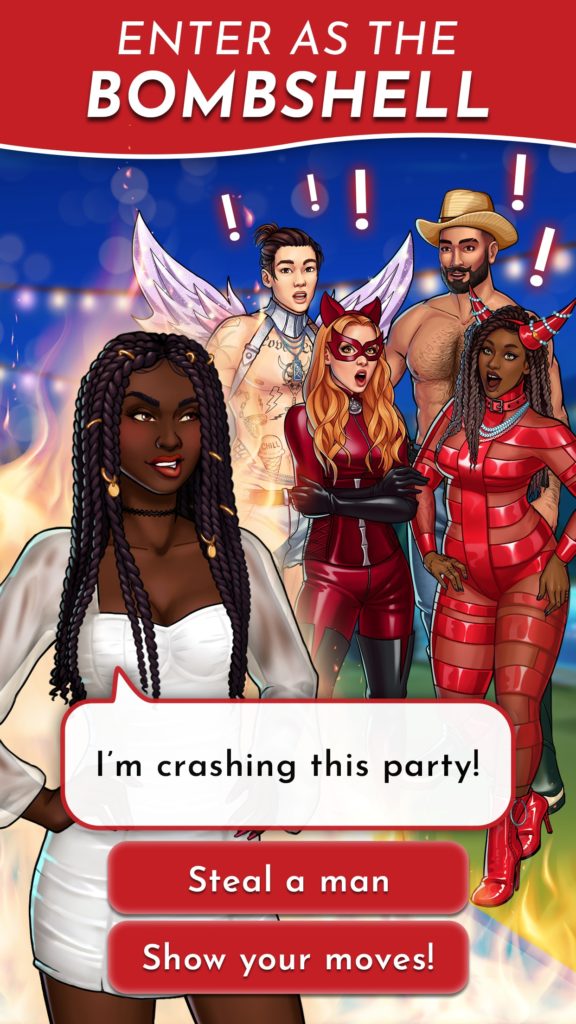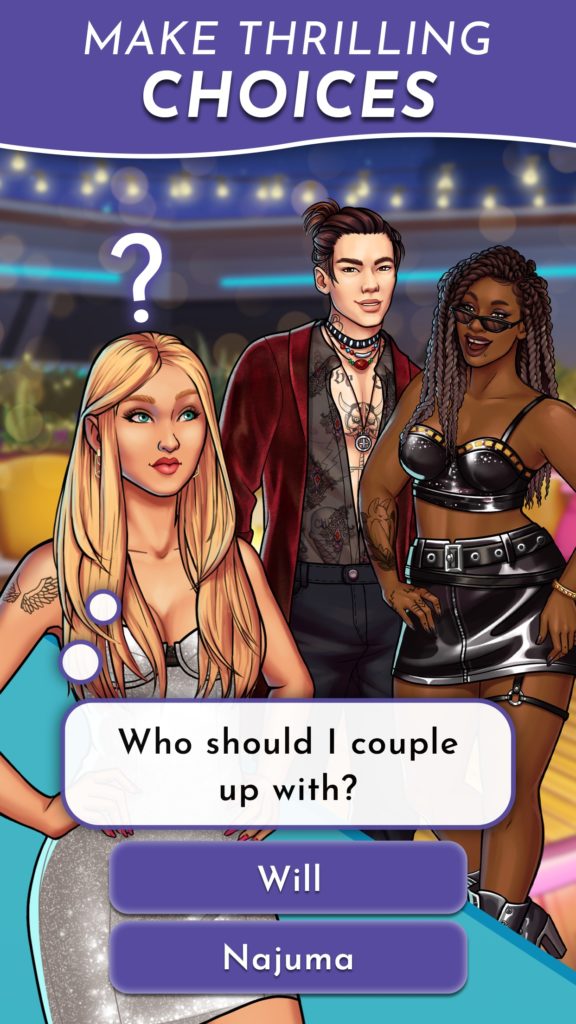 This game is like a lot of people, it is really straightforward, but enjoyable and interesting, so you will definitely addict for a long time.


You may also like: 11 Best Love Story Games for Android & iOS
Dream Daddy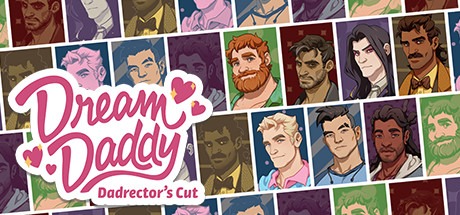 In Dream Daddy, you create a unique man. You choose your style, facial features, and hairstyles.
Here you will be able to go on dates and influence the outcome of events and endings. Impressive colorful and elaborate drawings from the first minutes will plunge you into a romantic atmosphere.
The fascinating plot unfolds in the town of Maple Bay, where all the neighbors are single fathers who want to meet you. With whom to make an appointment and develop a relationship is up to you, fantasize and enjoy.
The intriguing stages of dating and the chain of relationship development draw you in with every minute.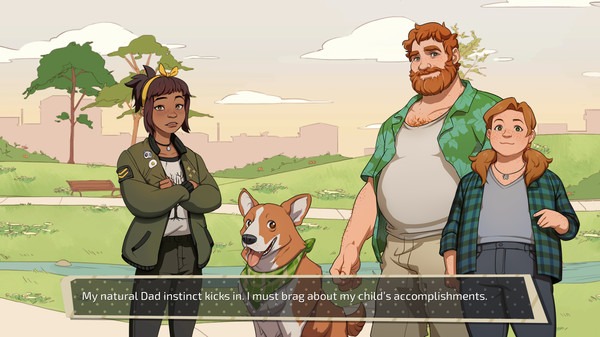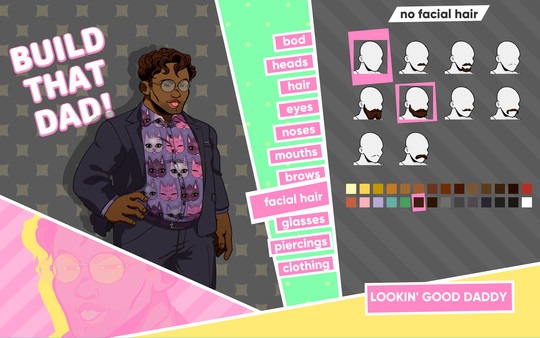 Play mini-games, get to know each other, improve your character and find a couple of your dreams.

Life is Strange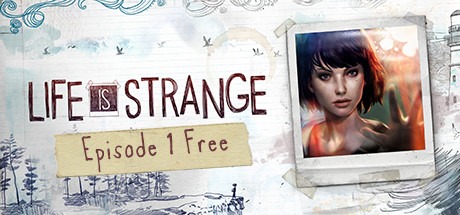 In Life is Strange, the protagonist is a photography student named Maxine Caulfield, who discovers the power to rewind time.
The first thing she decides to spend her power on is saving the miserable life of her longtime friend Chloe. After her father dies, Chloe's life takes on a bleak hue and falls apart.
After Maxine fixes Chloe's problem, some strange things begin to happen in a town that affects both female students. In the aftermath, they are both involved in the case of the missing girl student.
In the course of the game, you can choose with whom you want to build up your love line – Chloe or Warren. Almost every choice you make will influence the outcome of this storyline. As for the gameplay, Life is Strange is an adventure where the camera is located in the third person.
The most interesting thing is that you will be able to undo any of your actions or decisions thanks to the girl's great ability to rewind time. Yet it works only until the last save point, so you can't change what has already been saved at this time.
As the developers themselves assure you, what you choose and think is right at first can turn out to be a very bad choice later. When your choice or action will directly affect the story itself, then you will see a special "butterfly effect" symbol on the screen.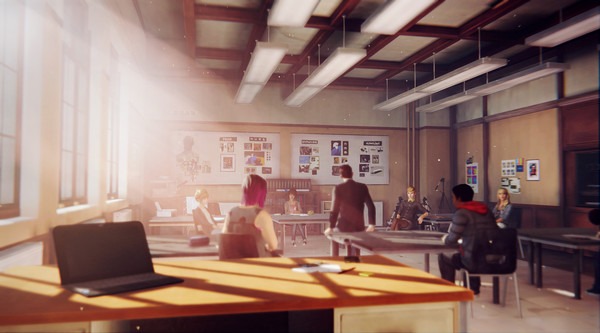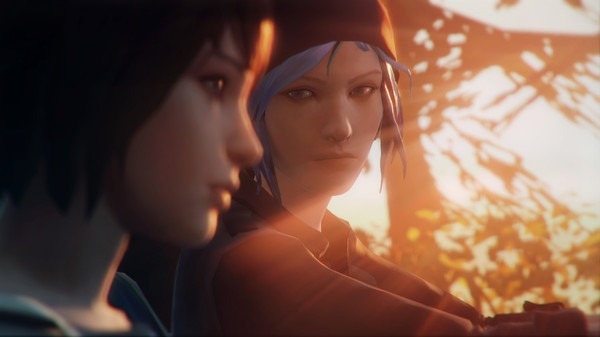 It's also worth noting that in Life is Strange, all of the items you collect remain in your inventory, even if you move back in time.

Our Life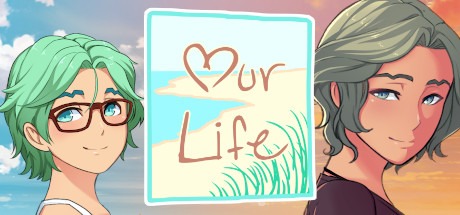 The game Our Life attracts attention with graphics of the locations and drawing of the characters. Fans of anime will appreciate the game with the highest score.
Here you will have to carefully make every decision, as it can have different consequences. Play on behalf of the guy and grow up with him, develop, get acquainted, and fall in love.
This game has gathered a lot of positive feedback and wishes to create a new part. It adds more breathtaking moments with each dialogue and storyline. Create the most beautiful character and build a personal life with fun.
It's a cool way to live through each stage of growing up with characters and changing them as they age.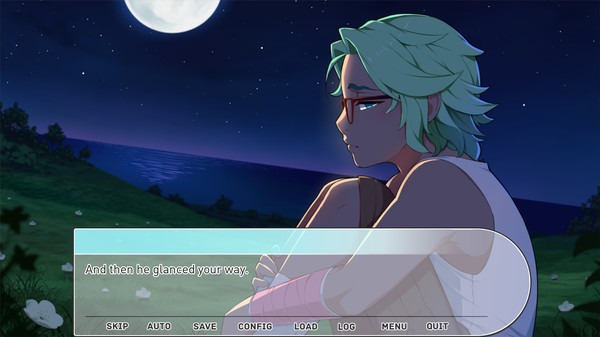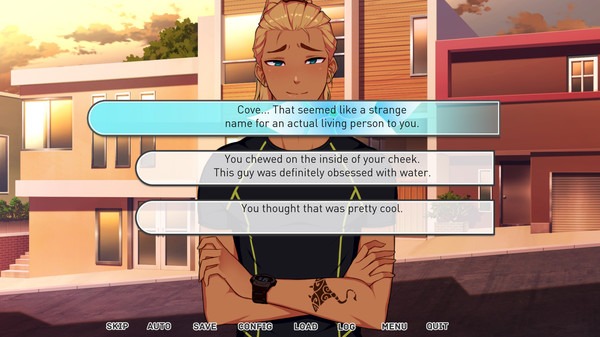 The excellent detailed character drawing, facial features, body, and clothes will surprise you. Find out what happens next and how the story will change from your choices.

Cyberpunk 2077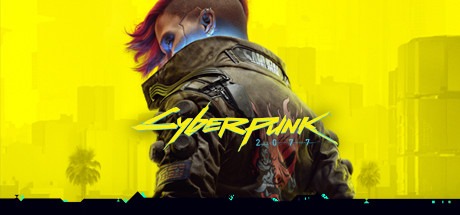 The game Cyberpunk 2077 gives a huge range of emotions from the first minutes of play. It attracts with its realistic graphics, variety of weapons, plot, fantastic open world, and amazing possibilities.
As this world is filled with crime, you will need the ability to trade, the skills to drive a vehicle, and turn on the radio. Be careful when driving, as law enforcement will arrive on the scene in case of an accident. You will be playing in the first person.
Fiction and criminality collide here. It looks much brighter than similar games and plunges you deeper with each completed mission. Face danger one-on-one and risk the most daring mission to find a prototype implant and gain immortality.
Keep in mind that every action you take will affect the game's plot. Including the romantic storyline. You will be able to find a temporary mate or build a long-term relationship if you perform the right actions. An amazing opportunity is a relationship with the main character himself.
As strange as it may sound, thanks to the possibilities of the future you can meet yourself and develop communication in the way that interests you.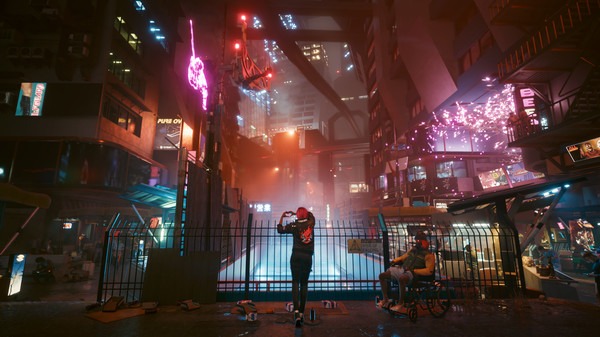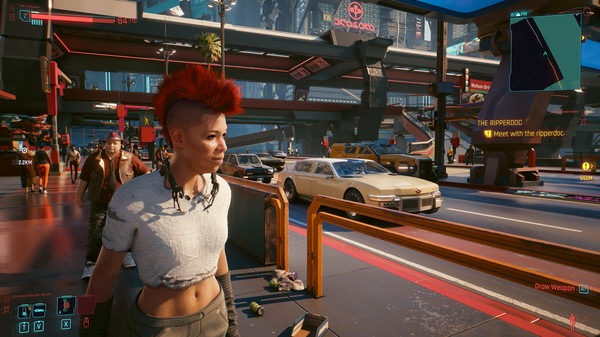 Incorporate strategic thinking and lightning-fast reactions to achieve your goals faster. Turn on the game and enjoy it for a long time.

FINAL FANTASY VII REMAKE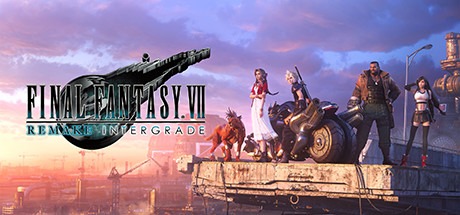 Final Fantasy VII is an amazing game. It continues to fascinate the minds of millions of people and is virtually timeless years after its appearance.
The questions raised by SQUARE in this one-of-a-kind masterpiece have not lost their relevance. They have become even more poignant for modern man over time. It is one of the few computer games that can safely be recommended to players of all ages.
As for the romantic option, this part of the game is developed more globally than in previous parts. Here the heroine Jessie will appear, which will become a new companion of the protagonist.
The main character Cloud Strife was one of the best fighters of the secret service in the largest corporation in the world – Shinra. He took part in the most secret operations. But now his career is over. The retired fighter arrives in the capital to visit friends for a vacation.
Everything revolves around Shinra Inc. This is a mega-corporation responsible for the development of high-tech around the world. The energy base for the development is the company's patented Mako generator device.
Unfortunately, Mako has a detrimental effect on living beings, upsetting the energy balance of the planet. The locals create an organization that opposes Shinra's ambitions. Gradually, the fight against the corporation actually turns into a battle to save the entire planet.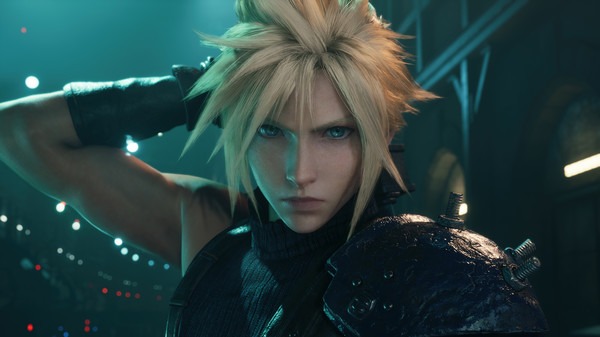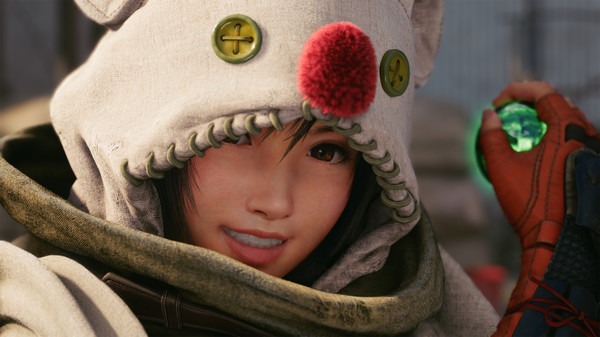 Thanks to the well-established camera angles and memorable character types, you will be immersed in the world of this game for a long time.

Persona 5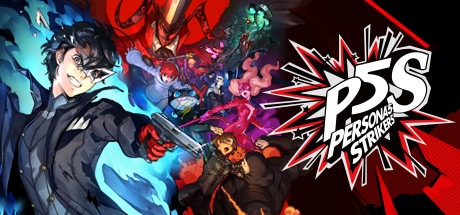 Persona 5 Strikers game will surprise you with its fantasy genre and will drag you for a long time with its plot. The previous part of the game ended with the successful completion of the case of phantom thieves.
The team of united and capable friends solved all the issues and they went their separate ways. As summer arrives in Persona 5, they come together again to clear their name and find the true culprit.
This game flips your mind 360 degrees and immerses you in the emotions of the characters. You will have to explore small neighborhoods that fascinate with their uniqueness in architecture. Thanks to the change of locations the game doesn't get boring.
Playing as a protagonist, you will get a lot of options for romantic relationships. You can be sweet and romantic or take the opposite side. Either way, your actions will lead you to the best result.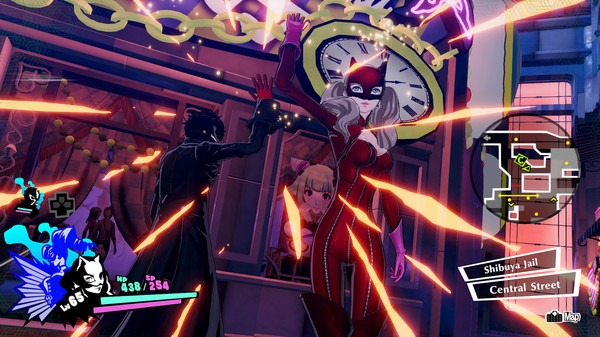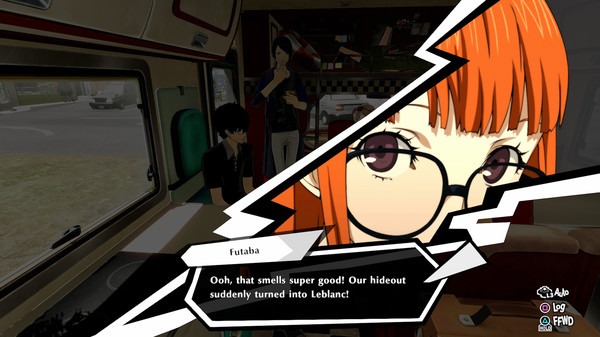 To get the final you will need to use your communicative skills and ask the citizens about the criminal. Unique attacking styles and magic abilities of every character are amazing. This game is definitely worth your attention.

The Witcher 3: Wild Hunt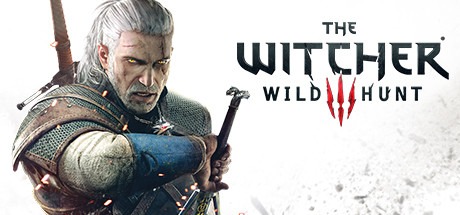 The game The Witcher 3: Wild Hunt disconnects from reality and immerses you in a world of rivalry, invasion, and hunting.
Here you will become a part of the movie, in which the hunt for monsters unfolds.
To fight stronger monsters, be prepared to spend strength and time on pumping up the hero. If you have great intuition, then immediately take advantage of it and carefully plan all your next steps.
The function "witch's instinct" will allow you to see the hidden and important objects to pass the mission.
As for the love line, you will have to go through a path of difficult decisions. You will get into a love triangle with the characters Yennefer and Triss. Choose one of them, because choosing both girls will end very badly for you.
Fantastic weather changes and interaction with surrounding objects will help to distract your opponent.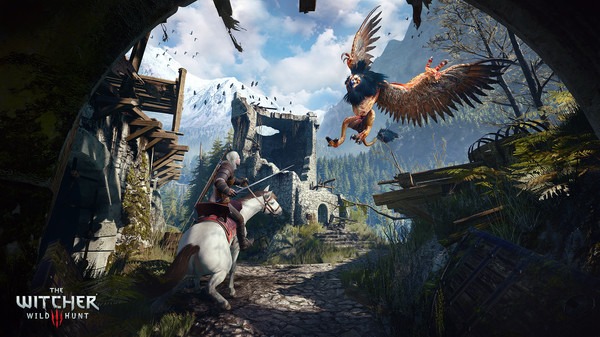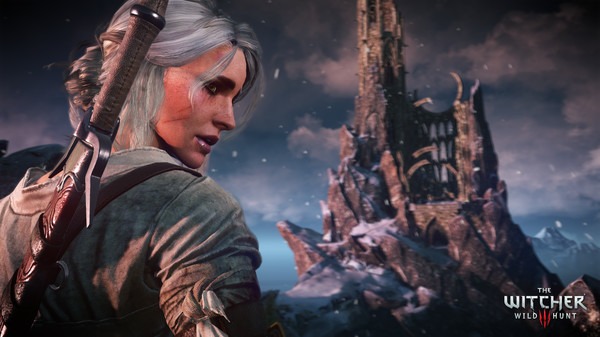 Don't devalue the mini-games, as you can get some nice rewards after passing. Realistic graphics create a sense of presence in the game.

The Sims 4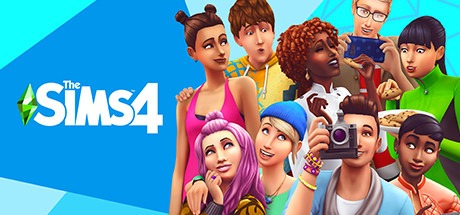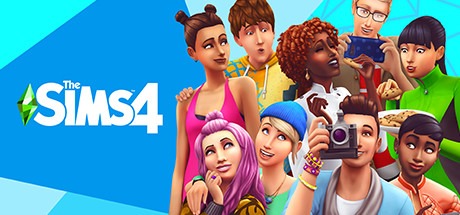 The Sims 4 is a life simulator in which you can create your dream family, the company of your friends, or yourself alone. You have a great opportunity to lead your life the way you want.
In this game, you will build a loving relationship with the character you like. You can develop them in any way you want and even reach a full family. Choose a character that will allow you to excel in your career, dating, relationships, and hobbies.
Immerse yourself in a world of creativity and diversity of possibilities. Travel, work where you have long wanted. Have fun and throw parties and let your imagination run wild. It's a great way to live your life the way you want to.
Also, you will plunge into the wonderful atmosphere of the building and equip your home, garden, and rooms.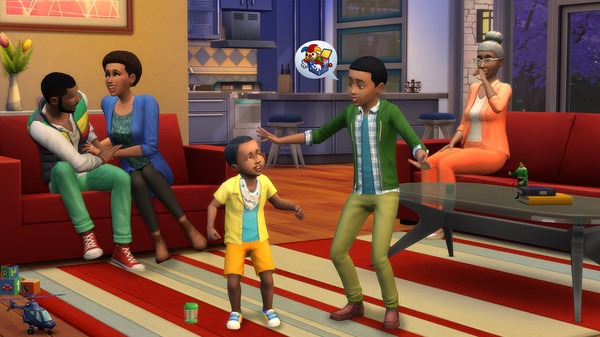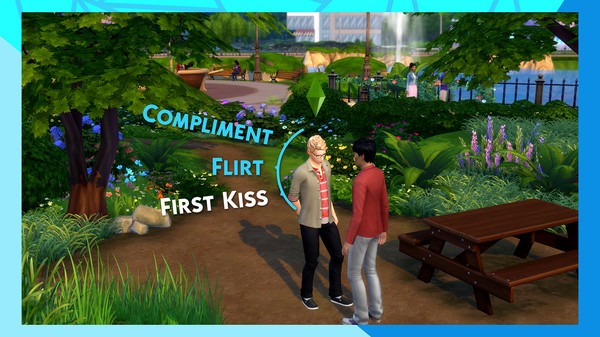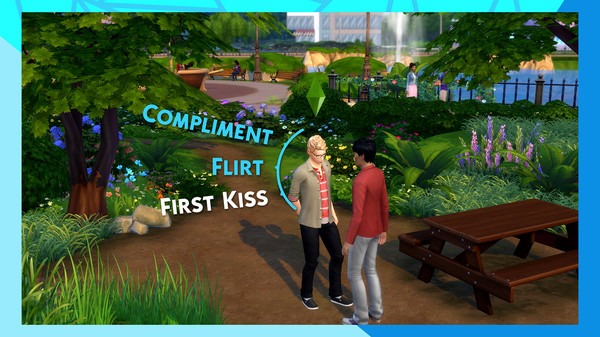 Here you'll forget what anxiety is and enjoy the beauty of locations, and huge functional possibilities. You will have access to a wide range of entertainment, and character editing.

Stardew Valley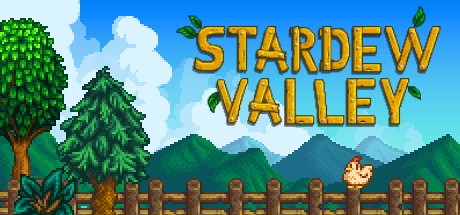 The game Stardew Valley begins in a stuffy office, from where the hero decides to go to his grandfather's abandoned farm to create his own farm.
There are many possibilities, from growing plants to buying a herd of cows. The gameplay is based on the gradual expansion of his farm and the incidental discovery of the world.
The town where your character lives is inhabited by several dozen NPCs. It's worth making friends with someone, as gifts will pour in: recipes, items. Improving relationships opens new cutscenes, and good friends can be taken as a spouse.
They move in with you and start helping around the house. Everyone needs an individual approach. If you give a girl a flower and she doesn't like it, she'll get upset and the date won't happen.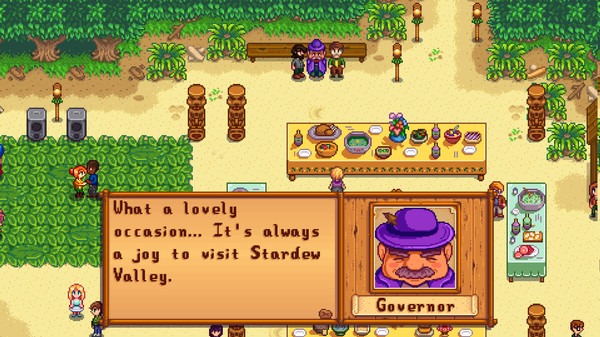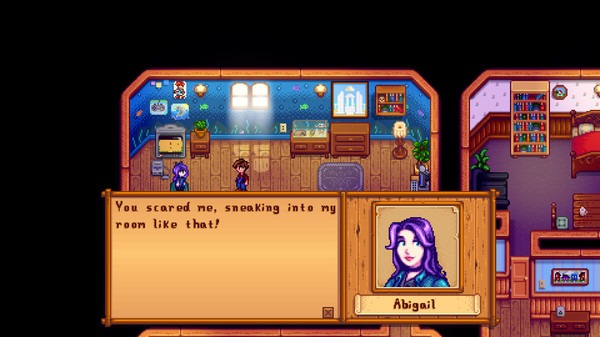 Stardew Valley is a game with simple, close-to-real-life values, and that's what attracts players.

You may also like: 11 Best Games Like Huniepop for PC
Fallout 4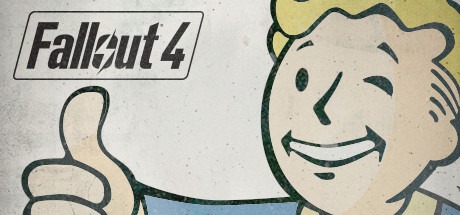 In Fallout 4, the main character will focus on a certain Institute. A mysterious organization, about which there are various rumors, but few people know anything specific.
It is known that it creates synths for unknown purposes. This is where the traces of the kidnapped son lead. You will also encounter three factions. Each of them has specific goals, and they seek to achieve them by any means necessary.
Which one will win your sympathy and which one will you end up supporting? To answer these questions you will have about 400 hours of main and side quests. The love aspect of this game is quite diverse.
You can have relationships with several characters at once and even have children. So, you will be able to expand the number of inhabitants of your settlement. In this game, you will not be able to develop the possession of any weapons.
The SPECIAL leveling system boils down to the fact that when you get a new level, you have to decide how to distribute the points. There are 7 skills, each of which is available for 10 perks. You can increase their value by level-ups and with the help of Volt-Boy Puppets.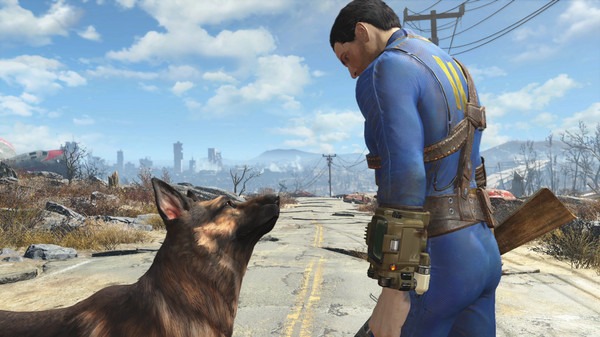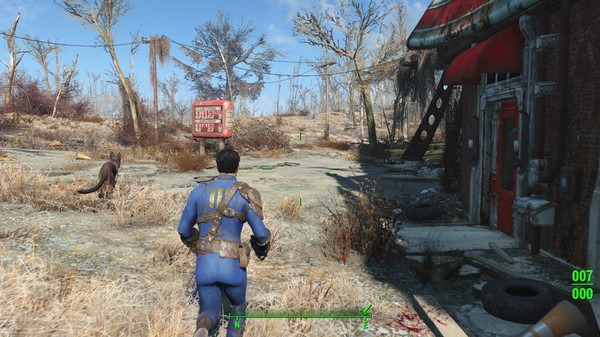 Besides, you will not be left without faithful companions. They are immortal and useful: you can give them errands and get various bonuses. Your companions are immortal. In Fallout 4 there will be no karma but provides for the development of relationships with some companions.