Do you want to organize and browse all your media files? In this case, we have to bring your attention to the magnificent tool – Phiewer.
Also on your Windows, there are programs that allow you not only to view images but to scan them as well in the best quality. Example of such software can be found here.
The software weighs just 225 MB, so you will instantly download it. Thus, you will not have to waste too much time on the installation!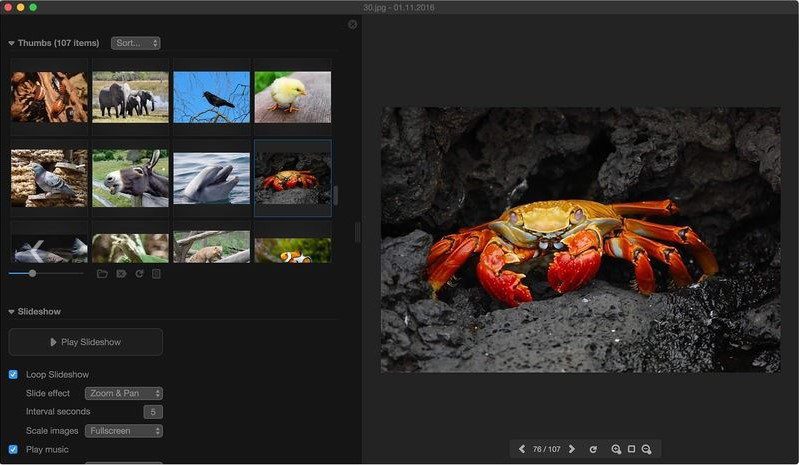 Now we are going to highlight the key benefits of Phiewer.
An extended number of shortcuts for browsing, rotating, play/pause, toggle fullscreen, toggle info panel, etc.
Allows users to check the metadata information and Exif data.
Create Multimedia Slideshow: select the interval speed of each slide, add special effects and choose the background audio tracks.
Offers to play videos and audio mixed within Slideshows.
Supports numerous image formats: .png, .jpg, .bmp, gif, .heif, .heic, .tiff, .svg, .webp, .3fr, .ari, .arw, .bay, .crw, .cr2 ,cap, .dcs, etc.
Supports audio formats: .opus, .weba, .webm, .ogg, .ogv, .ogm, .oga, .wav, .mp3, .flac
Supports video formats: .mp4, .m4v, .m4u, .m4a, .mov, .mkv
In addition to the above-mentioned features, the app boasts a well-developed intuitive design. Plus, the interface is very simple to manage. No doubt, this is a great bonus!
In case of any difficulties, while using this tool, the developer offers you to check a wide range of tutorials. The program works fast and steadily, so we can surely say that you will not need to have any professional skills.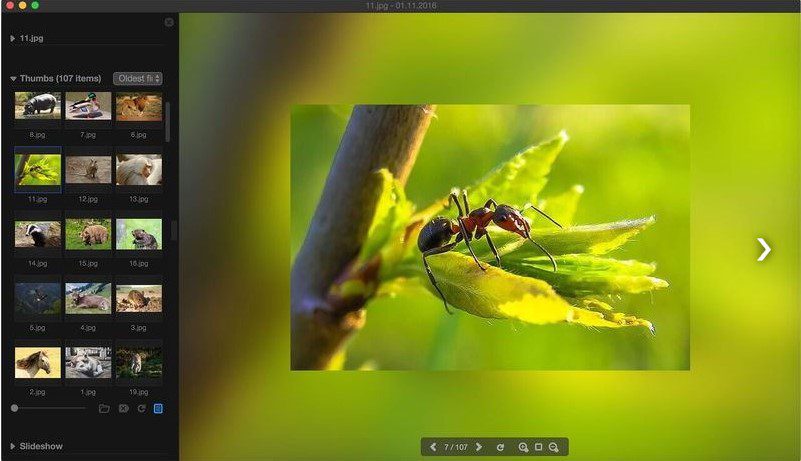 We have to admit that the developer tries to provide an ideal user experience, therefore the app comes with regular updates.
The program offers both free and paid versions. If you want to receive access to the advanced options, you can purchase a Pro version at a quite accessible price.
Learn the way how you can transfer your pictures from your iPhone to your PC without iTunes from this article.
Summarizing all the points, Phiewer is truly worth downloading. Convenient navigation, quick installation, and a great number of options – all these things are waiting for you in this magnificent tool. Highly recommended!