Think of the many times when you wanted to access information or get a one-time registration for a service and you had to enter your email for that.
Many people would agree that each time they registered, their mailbox would get increasingly full of spam. Some users even have a special one for such mailings.
However, we want to offer you a more advanced way to hide your real email address. These free fake email generators to use online will help you protect yourself from spam, mailings, and even hacking.
Do you want to be aware of who you are receiving an incoming call from? Use these best apps like Getcontact for Android & iOS.
Temp Mail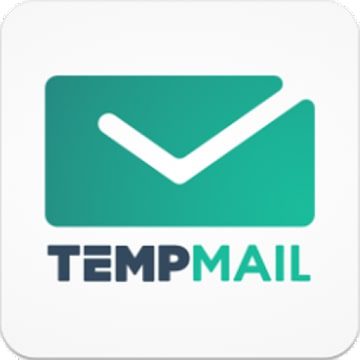 Temp Mail offers automatic generation of free one-time or temporary email addresses.
Moreover, this address is anonymous. You do not need to provide your personal data.
Immediately after opening the service, you will see the generated email address. The process takes a few seconds.
You can get e-mails at this address and read them. Sending letters is not available, but this fact does not detract from the capabilities of the service. Basically, similar software does not provide such tools.
The generated email address will be automatically deleted after usage. The interface of the service is user-friendly and trendy.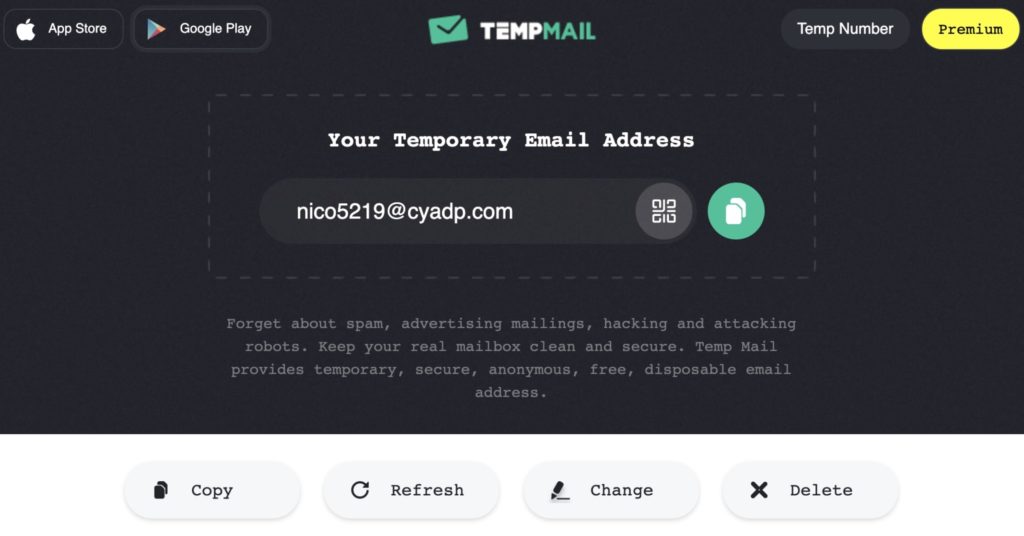 There are also mobile apps for Android and iOS. This service is free, but you can also buy a paid subscription. The basic free features for generating a fake email will be enough. It is also worth noting that there are no annoying ads.


You may also like: 6 Best Fake Flight Ticket Generator Websites
Tempail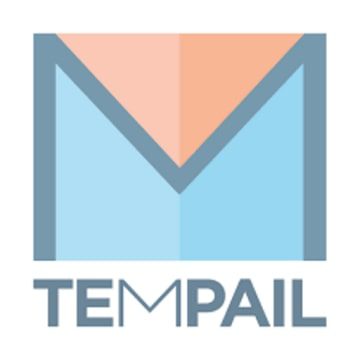 The name Tempail resembles the previous service, but they have many differences.
Fake email addresses are automatically generated on the home page. They are updated every 10 seconds.
The obtained address can be used for one hour. Then it will be automatically deactivated.
You can use it to sign up for various services, including social networks. Incoming emails are available for viewing. One of the things that makes this service awesome is the QR code function. It also allows access to temporary mail.
The service is free and has an intuitive interface. Many positive reviews confirm its perfect performance. There is also an Android app.

10 Minute Mail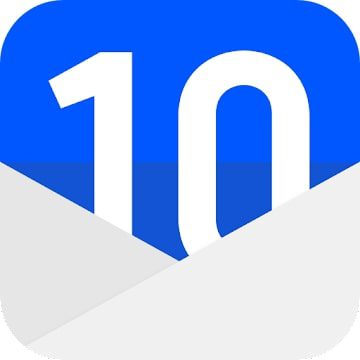 Let's move on to the next service which is called 10 Minute Mail.
Thanks to the instant fake email generation, the whole process takes only a few seconds.
The concept here is that the generated address is automatically deleted after 10 minutes. Such mail will be suitable for quick registrations on third-party services.
The software is presented in the form of a website and a mobile app. In the first case, the countdown for the remaining time to use the mail is located near a special field. This field contains the generated email.
In the second case, the remaining time is shown as an hourglass. If necessary, the mailbox time can be extended.
This service does not require mandatory registration to use all the tools. You can receive incoming emails on the generated email.
If you use a mobile app, turn on notifications. So, with each new incoming mail, you will receive a corresponding notification. You can read, delete and save them.

In general, this service is free and doesn't limit users' actions. However, there is also a premium subscription, which provides more features.


Temp Mail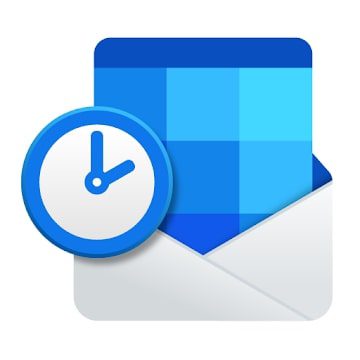 Temp Mail service is available as a desktop version and a mobile app. All tools are available free of charge.
The generated email address is valid for an unlimited amount of time. No registration is required to access all features. Incoming emails can also be stored for an unlimited amount of time.
The developer guarantees the privacy of each user. It is possible to create several email accounts.
A free list of domains provides a wide choice among the options offered. The email name can be edited.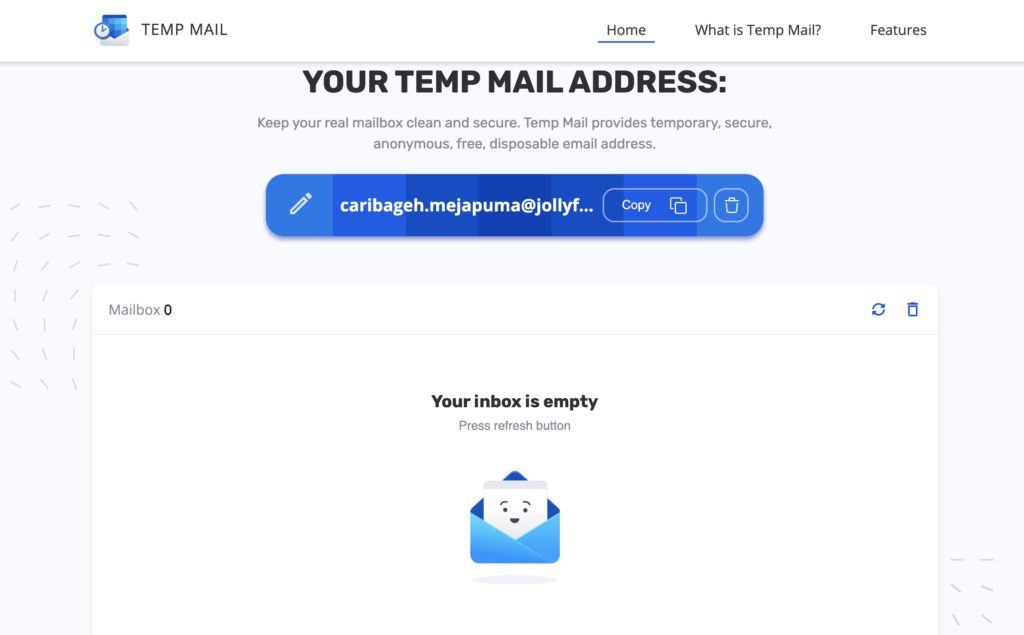 The design of the desktop and mobile versions of the service is the same. It is in a modern style and has a pleasant color scheme. All tools are well-located.

Mohmal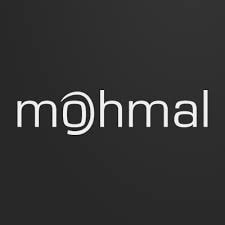 In the Mohmal service, you can generate random temporary email names or choose your own.
The lifetime of the box is 45 minutes, but it can be extended. When it expires, all e-mails are deleted.
Even if someone else uses the same email, the user will not read the messages sent to you. You can only receive emails.
The interface has a stylish and minimalist design. After generating a fake email you will go to the window with incoming mails.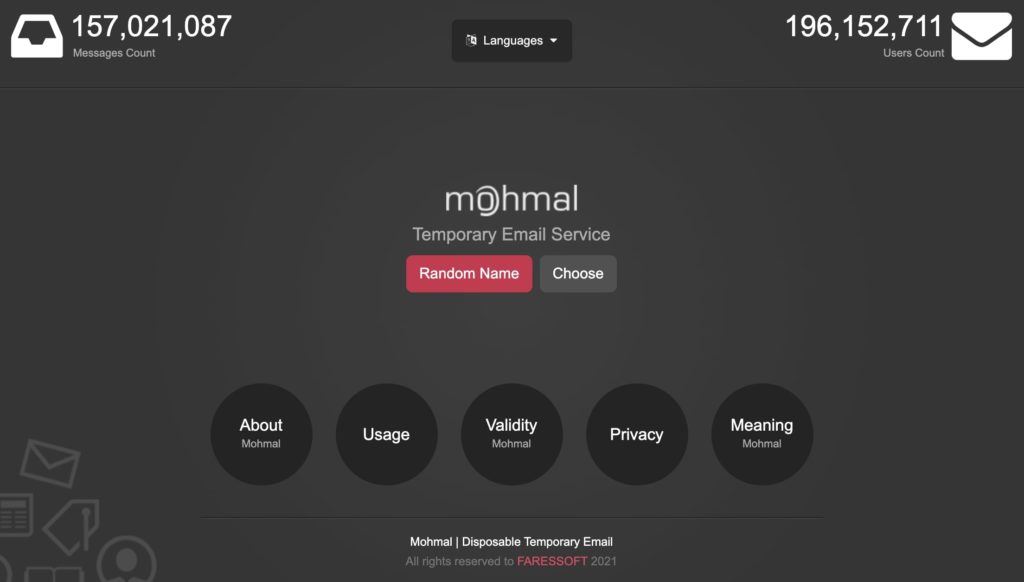 There is a timer at the top of the screen. It will show you how much time is left to use this email address. This is where you can change your mail or update it. This is a free service with no annoying ads. You can also use this service on your Android device.

1secMail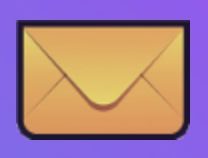 1secMail is a free software for temporary email. It generates mailbox names automatically. You can also choose your own address.
It is possible to create your own domain. For this purpose, there are 7 domain names to choose from.
Mailbox updates itself once every 5 seconds. The data are stored for a couple of hours. Letters can only be received. You can not send them to someone or respond to them.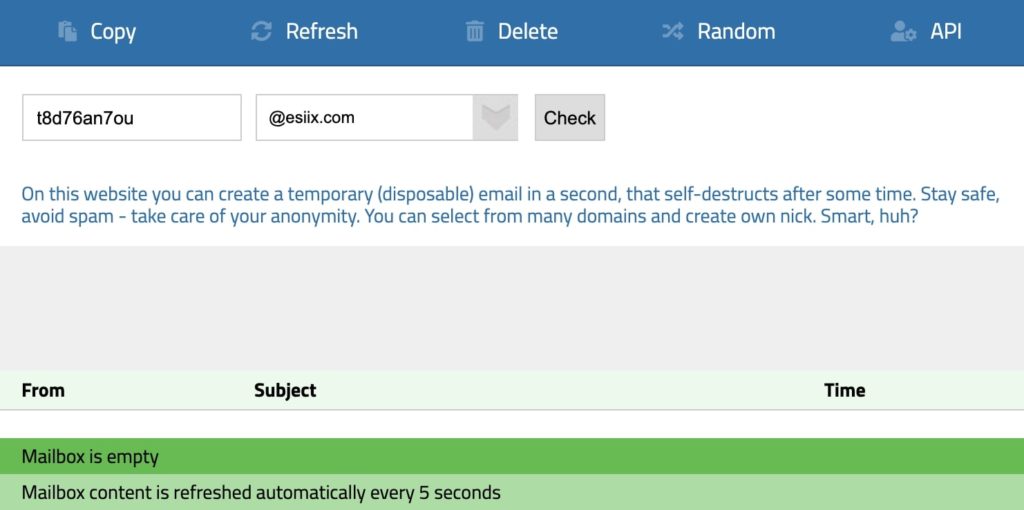 The design and layout of the toolbar make it handy to use. Above the generated email there are useful buttons. These are refresh, copy, delete, random, and API. Below you will find the incoming mails. All functionality is available to every user for free.

You may also like: Top 10 Wishlist Apps & Websites in 2021
MinuteInbox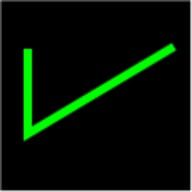 The MinuteInbox service gives you a random email with a lifetime of 10 minutes. You can extend it by clicking on special buttons.
The temporary email service allows you to receive and save messages in a file format.
One of the things that makes this service outstanding is the ability to send letters. Next to the field with the generated address, you will find all the tools you need.

You will also see a timer. It will show how many minutes the mail will still be valid. You can increase the time by 10 minutes, an hour, a day, a week, or even a month. It is worth noting that all this is available for free.

Email Generator
Email Generator is probably the most common service for creating fake email addresses. All the necessary tools are located on the main screen. The address is generated automatically. Moreover, you can choose your own domain. There are many of them here, which makes the choice versatile.
The result should be copied by clicking on a special button. Below are tools for generating a new email and refreshing the page. You can also enable notifications of new incoming messages. The fake email address can be used as long as its domain is active.

The developer also recommends creating and using your own domain. Thus, you will not lose access to the mailbox. You can also add any word to the name of the email by yourself. This service is free and is presented only in a web format.

Clipmails
The Clipmails service offers a quick and effortless way to create a fake email in a couple of clicks. Here you can choose one of three domain zones for your email. Then come up with a unique name for the box.
If you don't want to think about the name, generate it at random. You can use more than one mailbox at a time. Switch between 2-5 mailboxes in a couple of clicks. It is available to save the incoming message as a file and view it as a code.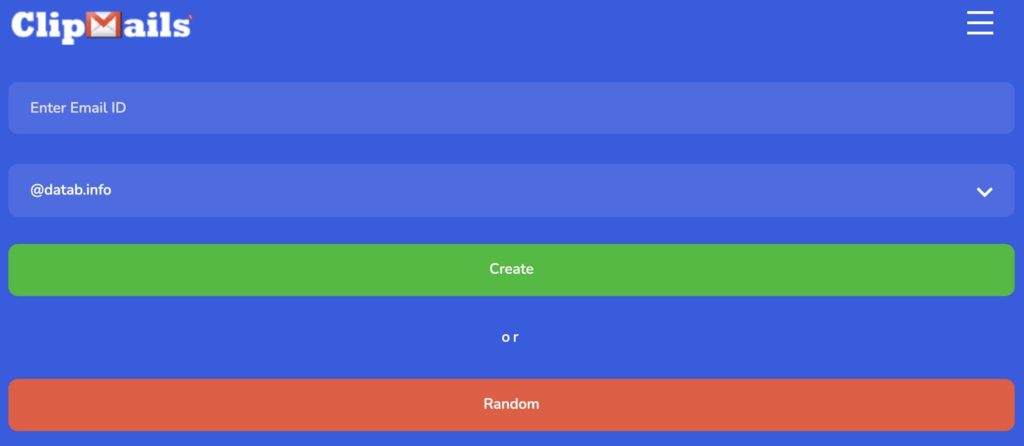 The design of the service is incredibly simple. On the main window, there are fields to enter, domains to choose from, and the necessary buttons. Below is the information about the software. In the menu, you can choose the interface language.

MyTemp.email
MyTemp.email outputs generated email addresses. You can work with several at once. The box is valid for as long as you need it. It will be deleted 24 hours after you have visited it. That is, if you visit the email every day, it can be valid indefinitely.
To generate it automatically, click Start Here. You will then be presented with a window with your new email. The interface looks like a typical email client. This is an advantage as you will be able to quickly understand the functionality. All incoming mails will be displayed here.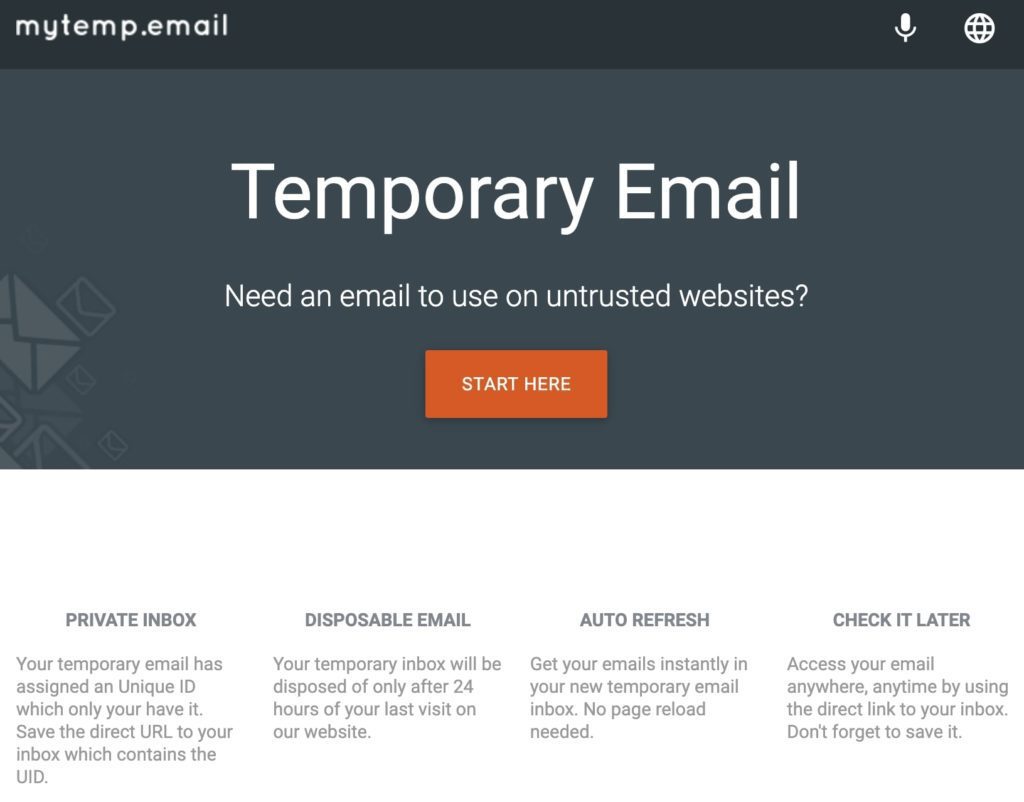 On the left side of the window, there is a button to create a new fake email. Go to the temporary email in the service by following the link. Copy and send it to yourself on any device. Reply to the received emails. To do this, click on the three dots in the upper right corner and select the appropriate item.

You may also like: 12 Best IPTV Software for PC, Android, iOS in 2021
iTemp
In iTemp you can select the fake email address manually or generate it randomly. Several temporary mailboxes can be created simultaneously. You can switch between them.
The service remembers your data. Every time you enter the site, it offers all the emails you have created. They will be available until you delete them.
The list of incoming letters updates itself every 3 seconds. You can't reply to a mail, thus you won't run into scammers. But you can download a message as a file. You can also download several letters at a time.
The design is modern and clear even for new users. All necessary tools are located right on the main screen. There are several languages to choose from. Switching between them is fast and error-free.