Each production process require a good management system – and the greater the scale is, the more important is the management's role. Nowadays the crucial part in it is played by the store management software – and if it was chosen right a single mistake won't occur.
Depending on the type of your production you might need a different kind of this software – but how do you decide which one to choose?
You may also like: 9 Best Library Management Software for Windows 10
There are different options and prices, different possibilities, and tariffs. We decided to make this your task a little bit easier and compiled a list of the best store management software for any type of business.
1. Sortly
Sortly is a simple product quantity management software. A real godsend for business owners and companies to track the quantity of goods and location, absolutely anywhere, wherever you are.
This software is easy to use because of its user-friendly, intuitive interface. Record all items in the warehouse, keep track of the collection. The offer makes it possible to record additional storage space inside each vault.
Let us consider the advantages. Users can create their own shortcuts, as well as share the latest information about stocks with team members. It is very convenient to track details, product price and other necessary information in Sortly.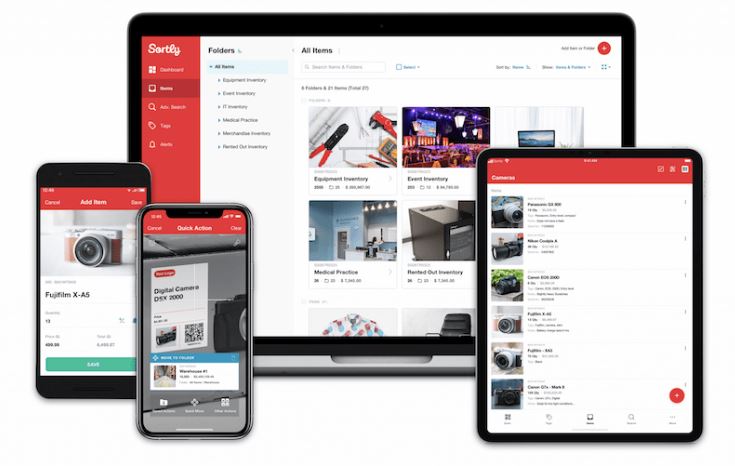 You can provide unlimited access to your team members thanks to this each employee can add or update useful information in the list for further work.
Having created a separate folder, you can assign the main photo to it. Within each folder, you can create specific items that you want to consider. This is a convenient, practical and understandable software with which it is convenient to keep track of your goods.
It should be noted to create fields as you wish. The flexible platform allows you to delete, edit, move items with a single click. Come up with tags to classify products in the folder you need. The basic inventory system on Sortly will enable users' security conduct business.
It offers 4 plans for users. The most common plan starts with a 30-day free trial, includes 100 entries and 1 user account, then you are prompted to choose from three plans.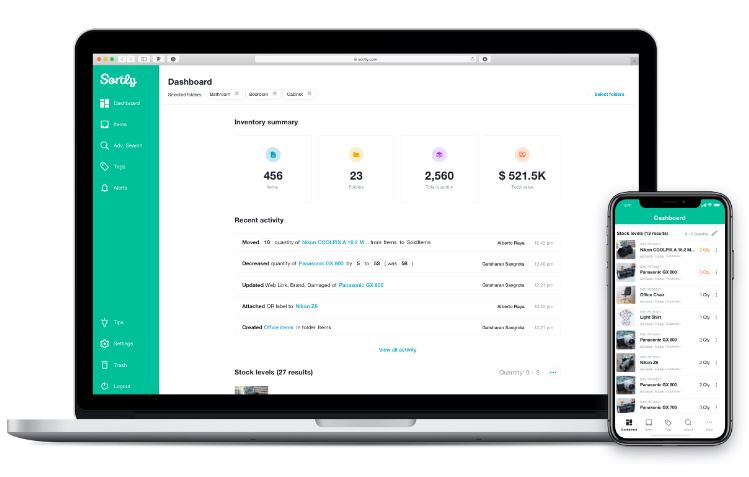 Advanced plan is suitable for small businesses with all the features you need, such as 2000 entries, QR code multi-use, 10 custom fields, multi-user mode for up to 3 people, audit trail and 24/7 support for only $39.
For medium-sized business owners, the Ultra plan is suitable, which includes all the features of the Advanced plan + unlimited fields, a portable scanner, API access, quick support, multi-user mode extensions for $99.
For business people in large enterprises or for those looking for additional security, Sortly offers an Enterprise plan with a dedicated user plan for each user with even higher permission for your team members and top security for $249.

You may also like: 11 Best Land Surveying Software for PC
2. Katana
First and foremost, it's an easy-to-use order management platform. Katana is an advanced way to make the logical part of your work automated. This saves time and money for company founders. All work related to manual tracking of raw materials is taken over by the application.
An automated control panel solves any task quickly and efficiently. It is worth noting the outstanding features of this software. The toolbar is intuitively simple. Easy orientation in tables allows you to navigate your tasks.
One argument in support of Katana are easy tables to navigate and interpret. Auto-updating the status of the quantity of goods and delivery gives an enormous advantage to find and read the information you need about each product.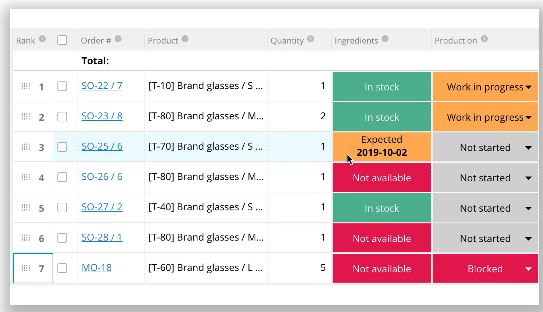 Another advantage lies in the built-in "Contacts" section. It can store customer data. Katana improves your workflow. With the help of the service, you can purchase all the raw materials you need. Software supports Master Plan and Pro Plan. The master plan assumes all the functions for warehouse management.
Moreover, it allows you to integrate with platforms such as WooCommerce and Shopify. Integrate the QuickBooks online and Xero accounting platforms for a more user-friendly experience.
Katana provides its next plans for further work. 14-day free trial, Basic plan for SMB owners $99 / month and PRO plan for large enterprises with various advanced features from $299 / month. Pro Plan is a more advanced package from Katana Software with additional features that will be useful for your daily work.
Overall: This is a terrific application that combines everything you need to automate business introduction. Track all stages from the purchase of raw materials to production and subsequently the statistics of sales and calculations.
Simple order tracking, repeat automated orders, fast and reliable information transfer to the production team, all of which are included in the Katana. If you will find errors or will need help, the support service will quickly answer your question.

3. Smart IP&O
Next on our list is a web-based business application that you need to specify the amount of materials and other business metrics in order to determine exactly what kind of optimization is needed.
Smart IP&O includes three modules for forecasting, inventory optimization, and demand forecasting. The web allows you to get easily acquainted with the information, as well as provides quick and convenient exchange of information.
A flexible and pleasant interface makes it easy to navigate between control panels. Smart Inventory Optimization enables users to collaborate for replenishment, quantity and order planning.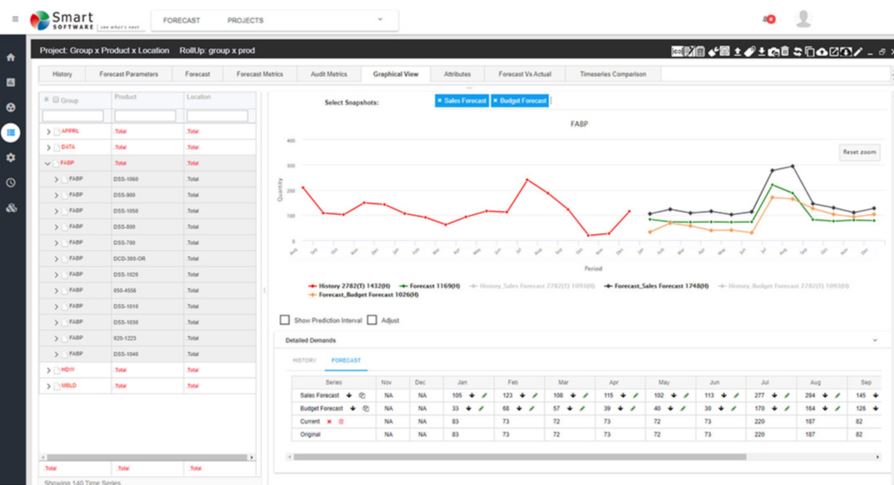 In general, it is one of the leading applications for managing orders, reports, expenses of a company. Smart IP&O is a dedicated, modernized web-based application with a transparent ERP system that helps companies calculate inventory, automate sales, inventory, perform planned transactions and search for the goods they need.
The application includes three types of management: inventory optimization, business planning, and reporting of all operations. Wherever you are through all the processes, you can from anywhere on the Internet.
It is noticeable that IP&O do not provide their users with a free trial, but luckily for $2000 per month you can get access.

4. EZOfficeInvestory
If you are looking for useful software for running your small or medium business, then EZOfficeInventory is a great option for optimizing your business. This is another web application on our list that allows you to manage your assets and keep records wherever you are.
The web application is also easy-to-use thanks to its online access. Group the required number of products for a quick search. You can assign an owner for each item.
The first thing that needs to be said is a simple and fast application that is so necessary for those who own their own business. Fast and high-quality automation of actions saves a lot of time and money. The app gives you a 15 day trial to get you familiar with the interface and functions of this amazing software. The hallmark is ease of use.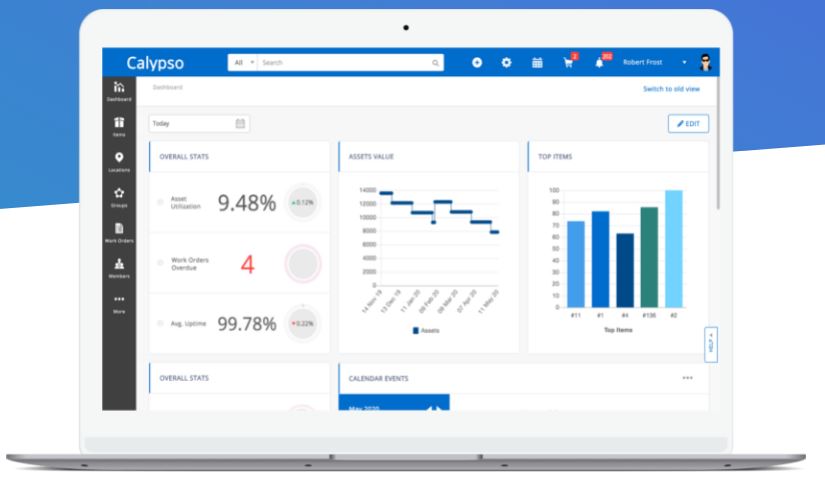 Add, edit, and change fields for your data. EZOfficeInventory has three types of inventory. Change the photos of your folders and customize as you want. However, there is an insignificant disadvantage. Column widths are standard and cannot be changed.
EZOfficeInventory is an effective software that allows you to track easily all production processes. The software will allow you to generate and maintain reports using the cloud. You can track all the cycles at the production stage.
The cloud system is straightforward to use and involves remote control from any device. EZOfficeInvestory also includes a great multiplayer option between members of your team.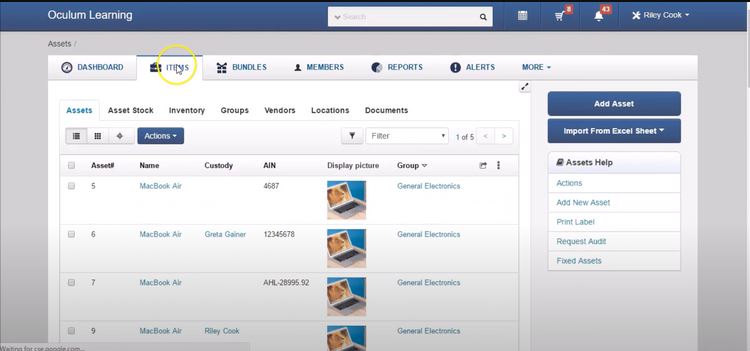 As a result, EZOfficeInvestory is easy and automated asset management, a dedicated calendar, import and export of Excel files, depreciation management, logging into the software via SAML SSO, Google / Outlook, as well as possible integration with LDAP and many other types of functions will allow you to entrust completely your production in safe hands.
To use the full functionality of all the proposed functions without restrictions, you need to pay $35 per month.

You may also like: 10 Best Dice Roller Apps & Websites
5. Booqable
The following app will especially appeal to the rental business owner who wanted to simplify and automate many tasks. If you are looking for universal software for your rental business then we have to introduce you to Booqable.
An ideal and intuitive interface where you can find everything you need for further automated business introduction. Convenient functions allow you to pay easily rent in one click, as well as integrate and issue invoices.
Use one database for multiple automated purposes. Separately, I would like to note the fast and friendly support service that will help out of the day on any issue. The ease of planting and handling is immense.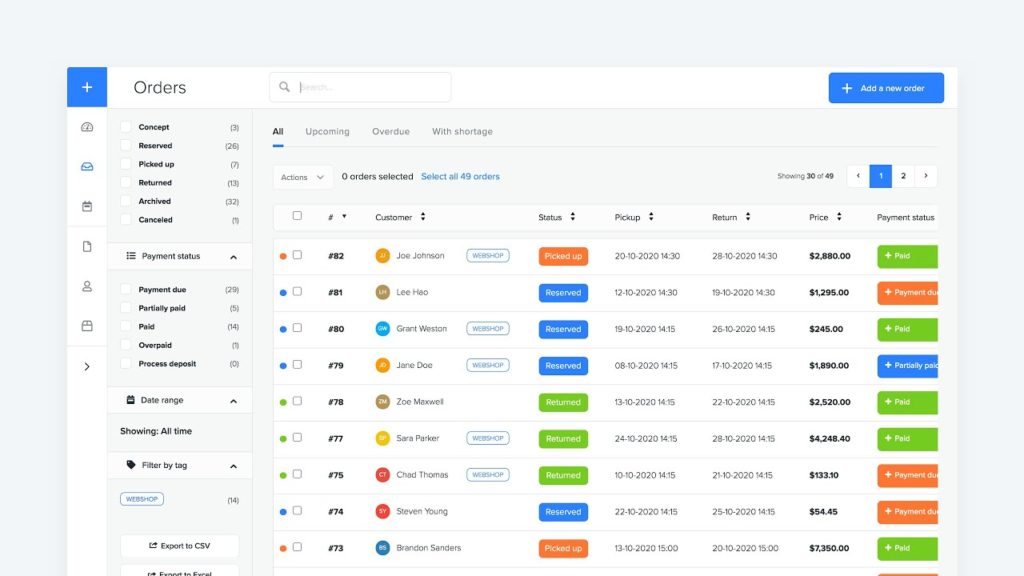 Customize your inventory anywhere. One more significant plus should be noted here. Booqable can pair with Zapier giving you the ability to connect to Google Contacts, QuickBooks, Salesmsg, and MailChimp.
A convenient and practical application where you can move products directly to your website. Online mode integration in actual time.
App has a significant advantage as a multiplayer mode. The built-in calendar offers many advantages for scheduling, the well-designed interface includes all the benefits of introducing a rental business.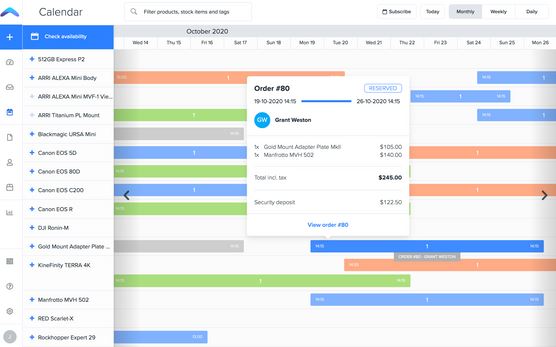 One should note here that a simple exchange of information between your customers will reduce the cost of this high performance.
Moreover, 14 day free trial is provided for users to test. For introducing a small rental business that includes all the features you need, you can buy the Essential plan for $29. The $79 Pro plug is designed specifically for the mid-sized rental business. Best value for money includes a Premium plan for large rental companies for $249

6. Megaventory
A tool for convenient and unique management of your business. Includes inventory management for your business. Take orders, create your reports, manage your contacts and also issue invoices.
If you want to store securely and share information, provide access to your team members, then Megaventory is what you need to introduce fully your business. The primary advantage: a flexible platform with online support will help you solve the problems that have arisen in the shortest possible time.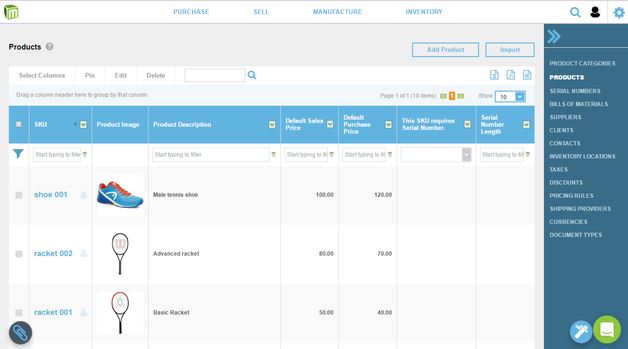 Simple and organic interface design with easy navigation will help you get used to the interface quickly.
Megaventory takes care of all the manual work, freeing up your time and reducing the risks you might face in life. Excellent visual design at the first acquaintance with the web application, it will help you navigate easily and get started as early as possible.
Includes a trial version so you don't have to pay for anything to understand how it works. The Pro plan includes fast and efficient chat support, various types of integrations and transactions, a multiplayer mode for up to 5 people, and a 10% discount when billed annually for $135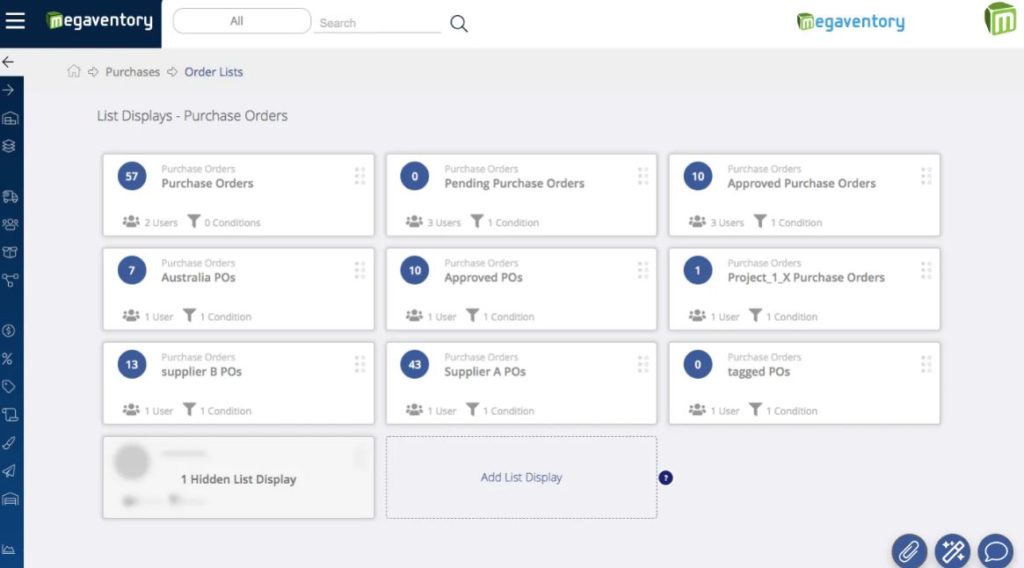 But if you are a confident business owner with a growing company who does not have enough of the offered functions in the Pro plan, then you can develop your own individual plan with Megaventory with all the necessary functions for you.
Can integrate with SolidWorks and manage manufacturing purchases. Overall, Megaventory's easy-to-use software will remind you of all processes and customize them as you like.

7. Xero
If you are looking for an alternative solution for accounting and introducing cloud computing, then Xero is for you. Platform was founded in 2006 and offers a wide range of accounting functions that will delight business users.
These are such functions as cost management, transparent reporting, payroll calculation. All this is automated and easy to execute. Xero is provided for 30 days with a free trial to try out all the functionality of the platform.
If you have appreciated all the benefits of Xero, then after the trial period expires, choose which plan suits you best. The platform offers three different pricing plans. The Starter package gives you access to five invoices, quotes, bills of exchange, and the approval of 20 bank transactions and costs $9.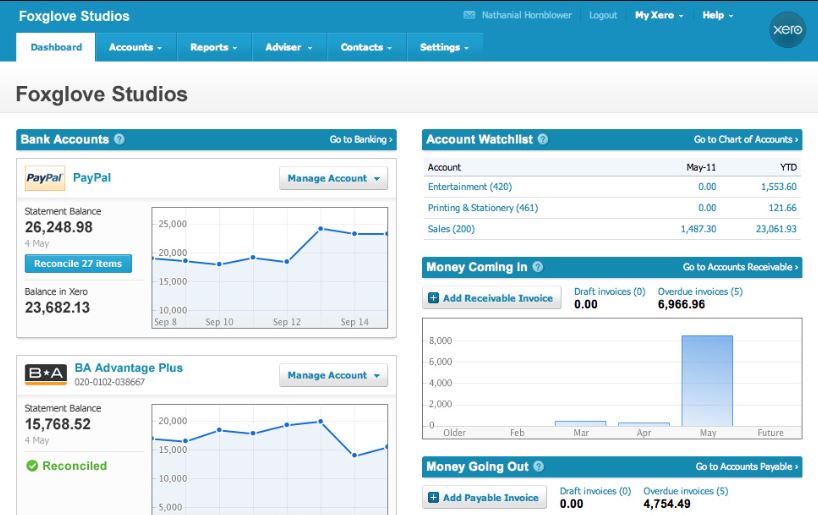 The standard plan includes unlimited invoices, quotes, and verification of bank transactions and payroll for up to 5 people. The "Premium" package offers all the functions of the "Standard" plan and the ability to pay salaries for up to 10 people.
Xero will prompt you to enter your details to register on the platform. After confirming your email, fill in the settings in your account. The toolbar is straightforward.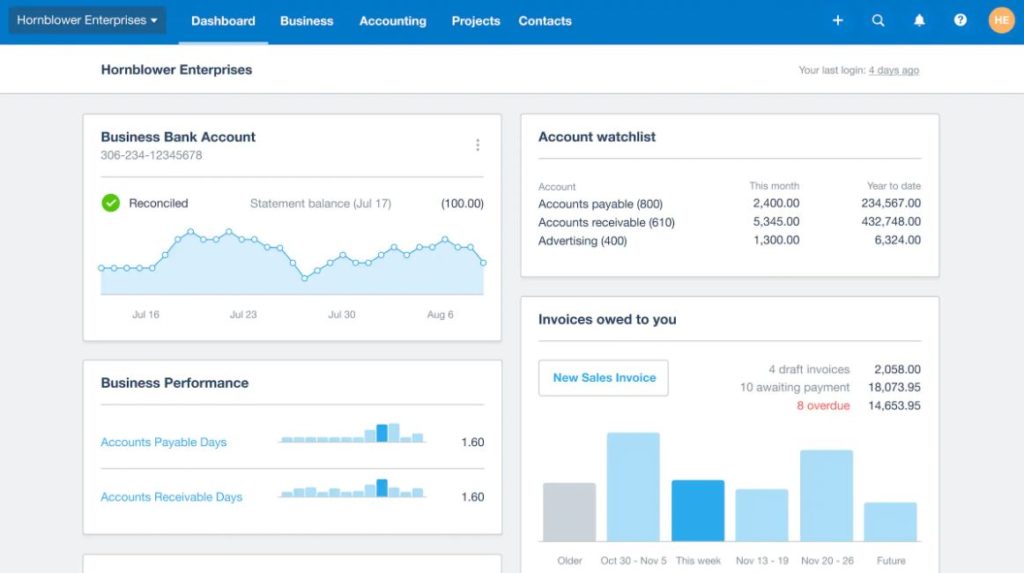 Once you open the site, you will see several tabs such as Accounts, Settings, Contacts and Payroll at the top of the page. Extremely simple interface to manage. The main dashboard displays your total cash flow, bills, and account balances.
Xero recently added a handy additional feature called Projects. It can be accessed during a 30-day trial period. This feature allows you to provide time and costs associated with individual projects. Xero can also track the profitability of a project.

8. UpKeep
UpKeep is simply a cloud-based dispatcher to manage easily your business. Create reports, issue invoices in a simple and reliable application. The support service is always ready to solve all your questions.
This cloud-based task manager works at a level that suits you. Whether you assign primary tasks to a facility that you own and operate, or test individually labeled pieces of equipment, this is very important.
The accountability from the required signature that this task has been completed is encouraging. If you have a question, UpKeep support. This software is easy to use.
The pleasant thing about this software is that it integrates the asset management system with the ordering system and the consumable inventory. Turn on reminders and repeating cycles in your personal account settings.
The next one argument in support of UpKeep is an easy search system by product name that can be tracked. In the future, you will see how much money has been invested in equipment and assets. This is an excellent feature that will help you create and plan your budget and accurate reports in the future.
Moreover, the application provides the ability to assign orders to team members. This allows each worker to update and change the details. Customize UpKeep to your liking for automated actions.
UpKeep lets you get started right away with a 7-day trial version of the Business Plan and includes manage orders and assets anywhere. The starter plan will give inventory management of your goods, efficient service, monthly statistics for only $45 per month.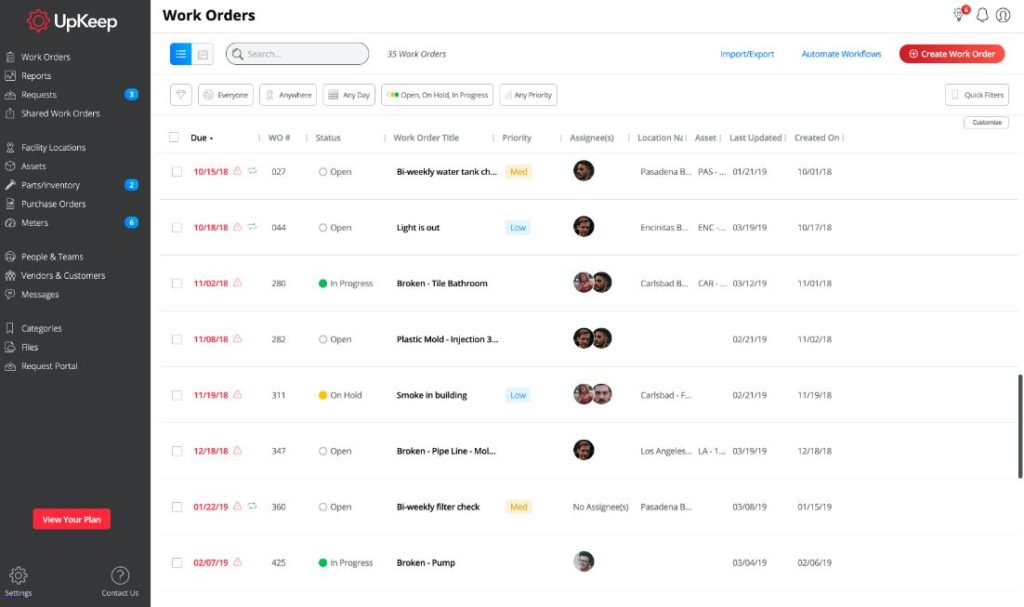 Pro plan suitable for medium-sized businesses with functions such as broad statistics and reporting on each process, easy request management for only $75 per month.
Business Plus for large companies with functions of an automated process without the involvement of manual forces, reliable order management, full access to the API, and very soon an individual plan for each user will be available from $120.

You may also like: 9 Best Speech to Text Software for PC
9. FreshService
And the FreshService web application concludes the list. Like all suggestions on our list, it goes to an easy adaptation and application to expand companies. It is worth noting the simplicity and ease of the system deserves special attention.
If you want to import your data from CSV or CMDB, FreshService supports it perfectly. A clear and pleasant interface without unnecessary toolbars. Since FreshService is cloud-based, it automates many processes in your production it can be controlled by any device in proper time.
A pleasant feature is the integration of TeamViewer into FreshService, which makes it possible to process and create tickets.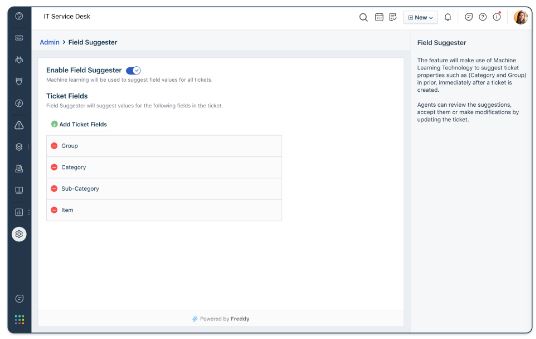 It should be note a trial version in the system after which you can choose a plan that suits you and work further. The Blossom plan includes basic essential features such as response templates, various self-service tools, and email sales for as little as $19.
The Forest and Estate plans offer ITIL tools, SLA support, accurate analytics, port branding for $79 and $99. This app is so easy to customize, thanks to its simple visual design and intuitive buttons.
The platform also includes a support service. They are responsive specialists who are ready to solve any of your problems.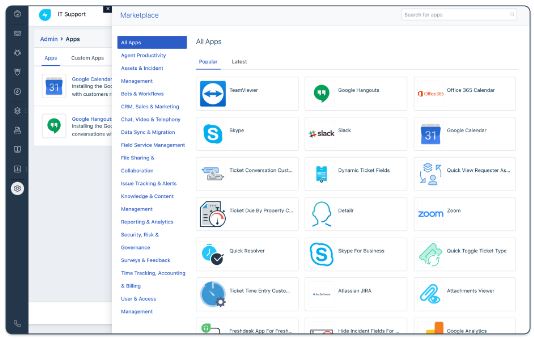 Overall, FreshService is one of the leading apps of its kind. It is the practical system that operates on the server-agent model. And also assets can be imported in bulk using CSV files.
This is the best value for money in which you get a huge catalog of services, multi-user project management, simple gamification, fast support service, various service packages aimed at convenient management of IT services.
Users choose this platform for the convenience and clarity that helps them in business development and reporting.