A form is the one indispensable element of any website. Whether it's a regular blog, a large online store, or a bank site, you use forms almost everywhere. There is not a simpler tool for conducting a survey or getting feedback.
Since the computer is not always at hand, and forms sometimes need to be created urgently, the need for mobile apps for these purposes has arisen. Here we have reviewed great Android apps to create and share forms, among which you can choose the most convenient option for you.
Also, we recommend you these best virtual keyboard apps to make the form creating process easier.
SurveyMonkey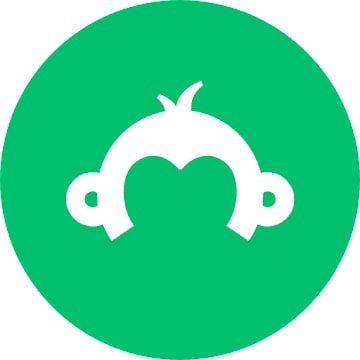 SurveyMonkey is an online platform for creating and sending surveys to readers. It is also suitable for collecting and researching data in real-time.
With this service, you can quickly create simple surveys or polls, as well as mass mailings for large-scale research.
Generated questions can be published on social networks, websites, and email, so SurveyMonkey can be useful in many areas.
Open SurveyMonkey and click "Free Sign Up" to access your free tools. Next, choose whether you want to create an account or register through one of the systems offered. You can then go ahead and try the service out for yourself.
After registering, you will go to your account page – in the "Control Panel". Click on "Create Survey.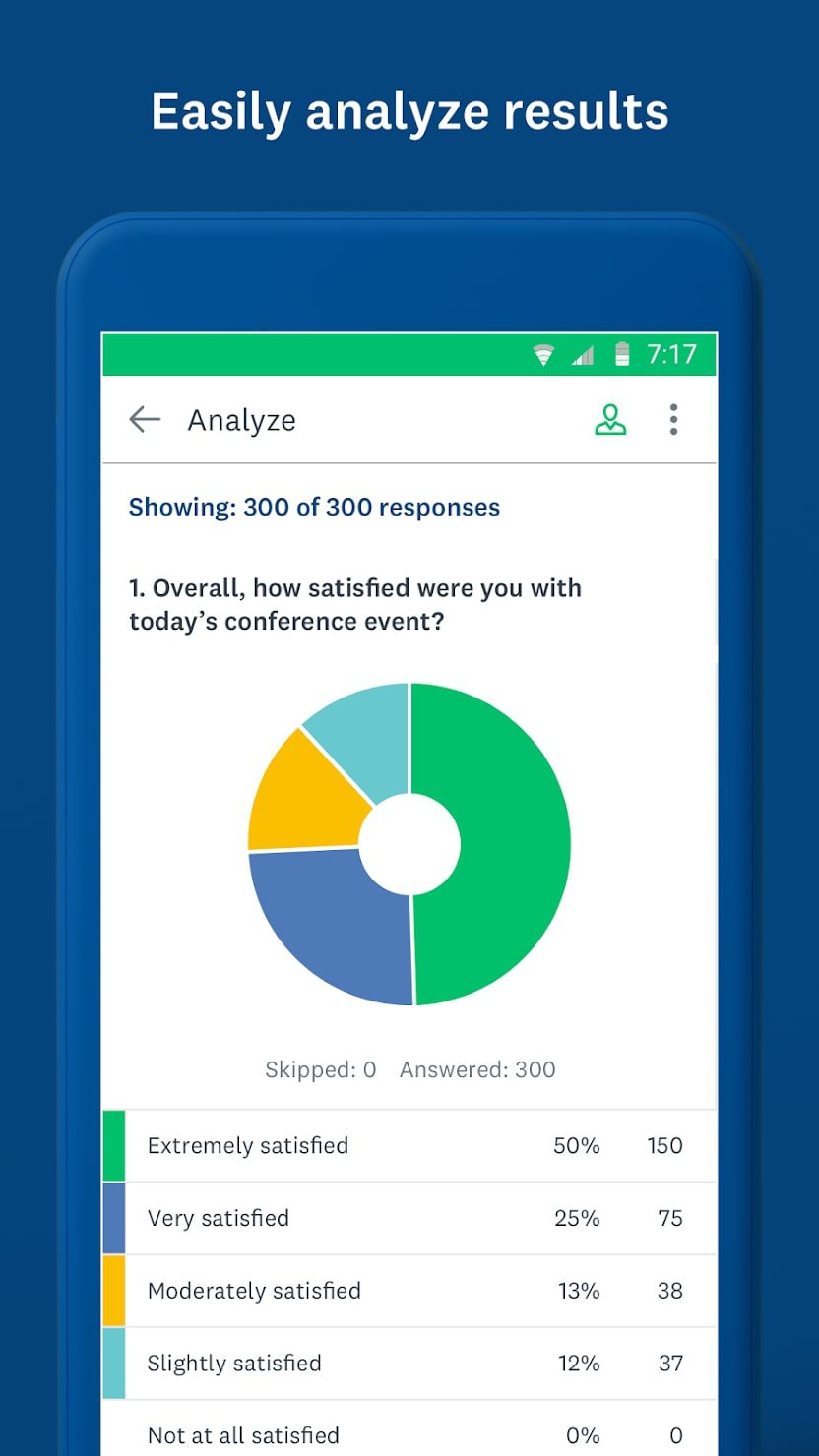 The next step is to enter the name of the survey. If you have already prepared questions and answer choices, you can simply copy them into the system on the next page. Check the "My questions are already made up" box beforehand.
Below is a search box. You can enter a query on your topic and find questionnaires and templates to make your own survey.
You can select the type of survey. A tooltip with an explanation appears for each type.
There are also extra options here:
"Answer Group" – you are allowed to insert a ready-made list of answers by clicking on the "+" and copying them from your text file.
"Rate This Question" – The results of the survey are immediately visible in the analysis section where you can assign values in points.
"Add an "Other" answer choice or comment field" – The respondent can choose an answer other or write their own answer.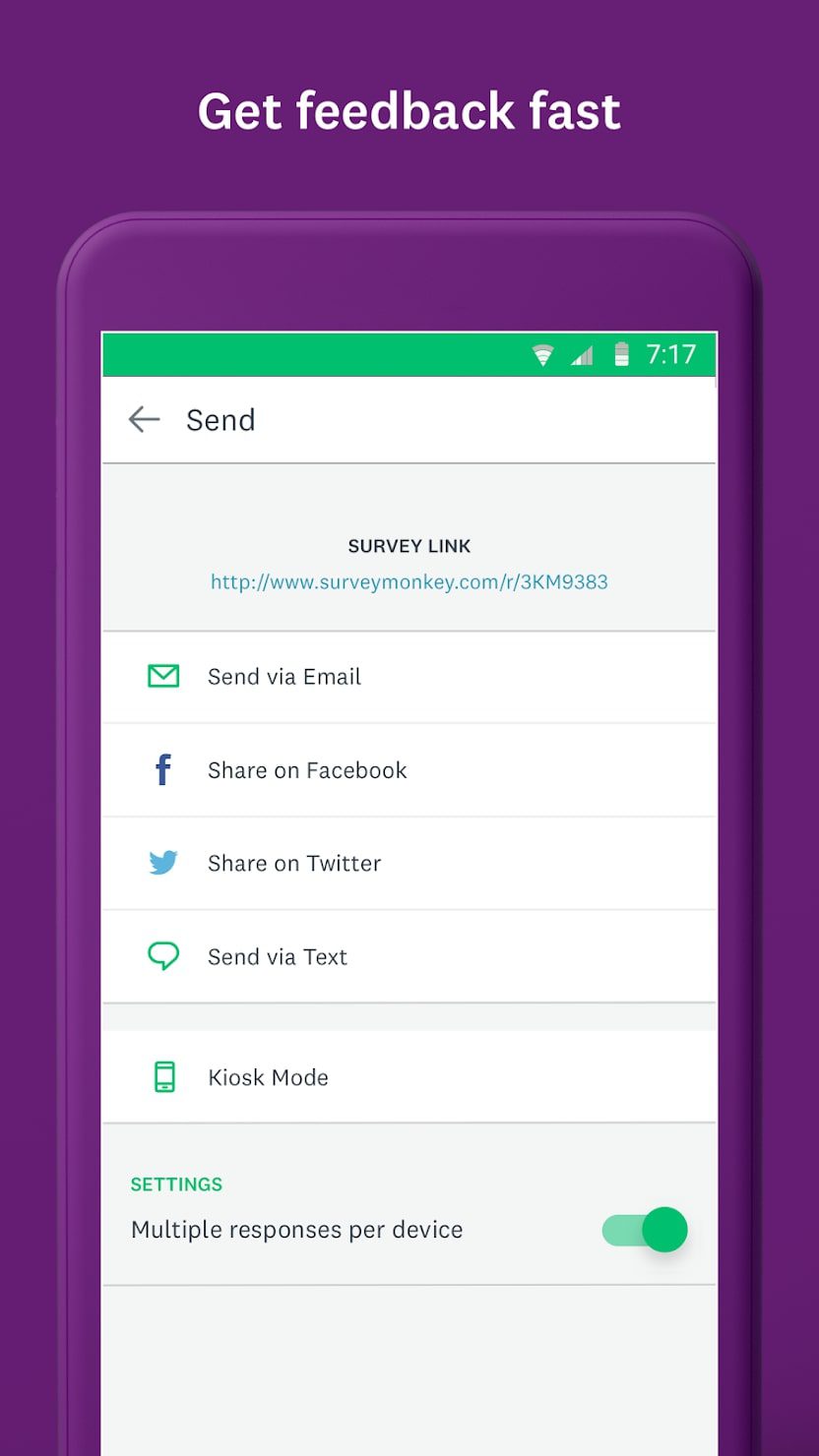 The SurveyMonkey online platform is a great service with a wide variety of tools. To get the most out of the system, you'll need to spend a little time figuring out what your survey design parameters are best for you. The intuitive interface makes it easy for you to get the job done.

You may also like: 11 Best Apps to Extract Text from Image on PC, Android, iOS
JotForm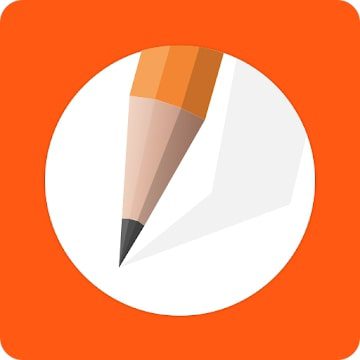 The JotForm Mobile Forms app will allow you to create forms for other users to fill out. They will work even without an Internet connection.
There are a huge number of templates that will make your work easier. PDF and CSV formats are available. You'll have instant access to the forms laid out, so you'll always be up-to-date on the latest information.
Users will be able to leave electronic signatures, upload various media files and documents. When a user fills out a form, you will receive a push notification. You can turn off such notifications for certain forms.
Forms can be shared via email, as well as social networks such as Facebook, WhatsApp, LinkedIn, and others. It only takes you a few minutes to create any form.
You won't need any special skills to do so. The whole process is very simple. You can also register in this application to save all the forms.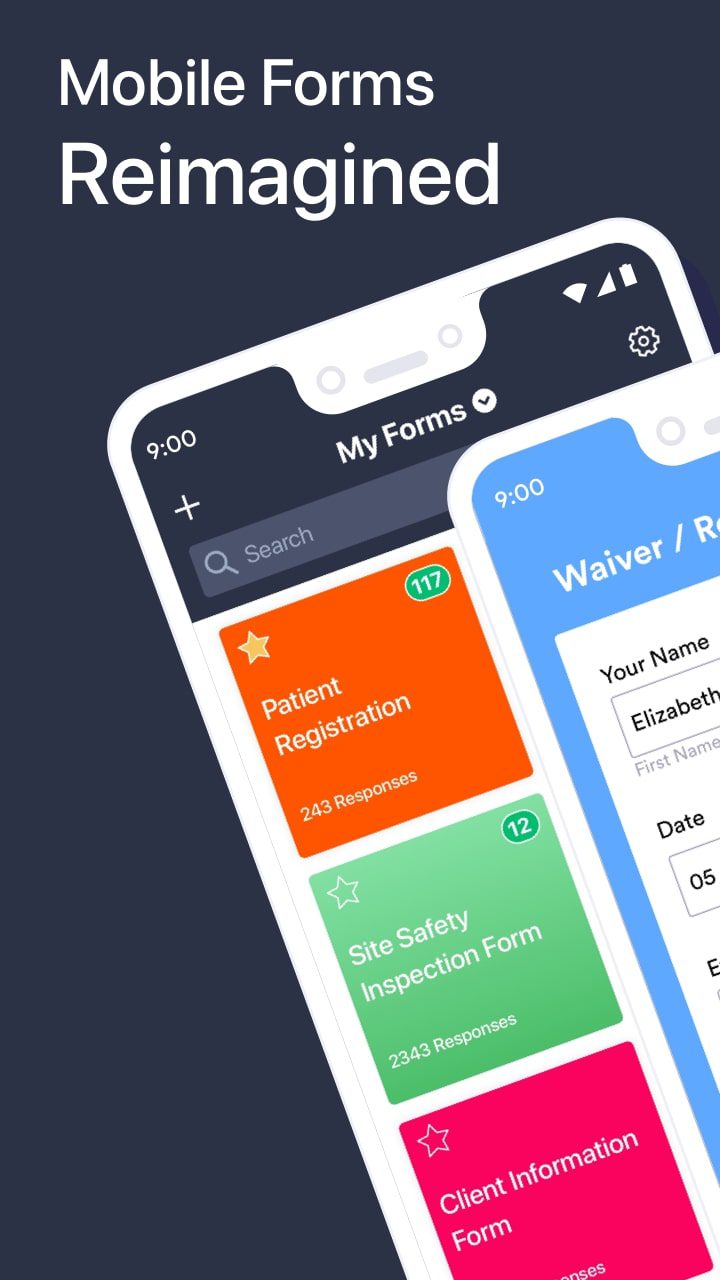 This application can be integrated with CRM programs, cloud storage, PayPal, and other services. It's also worth noting that these forms can be embedded into any web page.

Formstack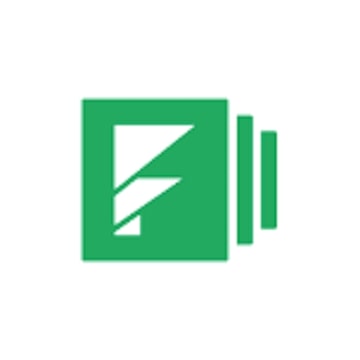 FormStack Builder is simple and easy to use and fun to work with. This application is great for creating forms.
The FormStack service offers users a simple and convenient platform. Here, beginners can immediately create forms based on available modern and professional templates.
At first, users can work with limited free features. Then you'll have to subscribe or upgrade to any of the monthly or annual paid plans.
On the FormStack service, you'll also find extra services, such as online commerce and tools for setting up email newsletters. So you can manage user registration form data, surveys, order forms, event registrations, and many other features.
Formstack offers over 150 form templates to choose from, which you can customize in minutes. There are also a large number of ready-made forms optimized for mobile devices.
FormStack builder functionality is limited to free subscribers, including online commerce features. At the same time, this platform offers many features for the professional development of your business.
This platform's roomy design and practical features will allow you to create forms with ease. You'll also find a wizard program here to help you create frameworks and customize them. If you don't want to start from scratch, you can choose from ready-made forms from the FormStack library.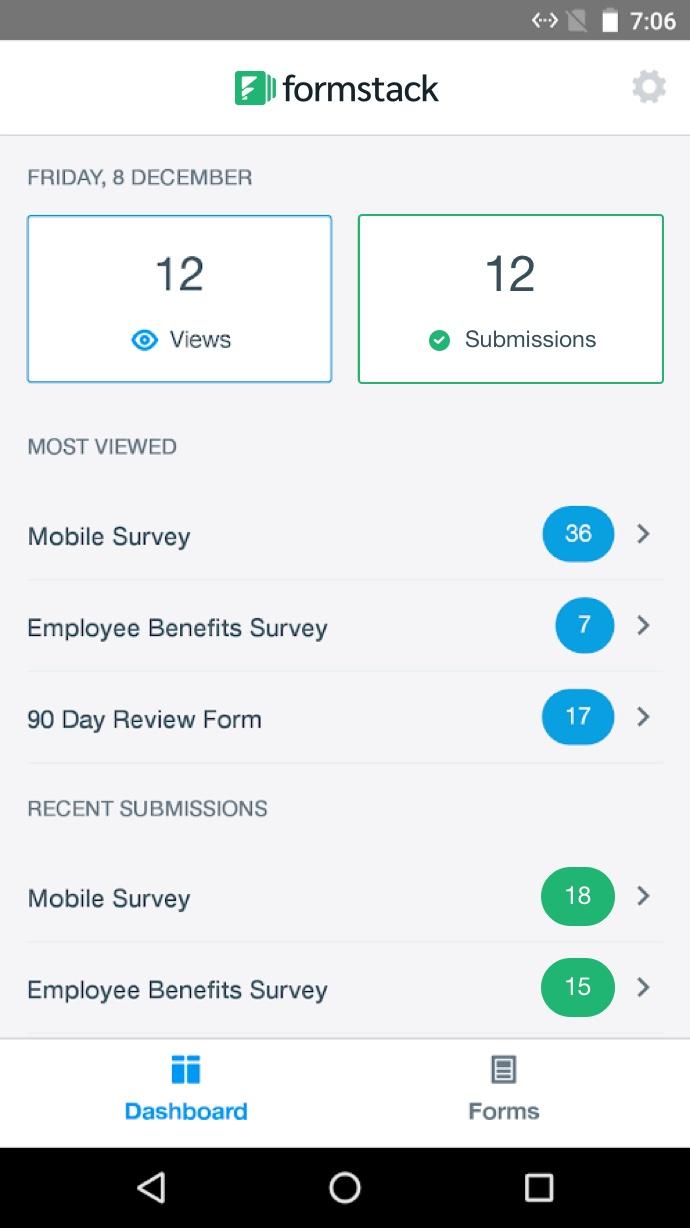 The FormStack builder is attractive, clear, and easy to use. All new users can try any service plan for free for 14 days. You can create forms from templates, customize integration with other services and launch the product. You don't need to have programming skills to get started.

Zoho Forms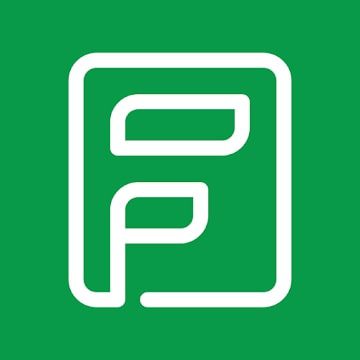 The Zoho Forms app offers two separate services for creating forms or surveys. Create stylish and recognizable questionnaires – there are more than 40 templates to choose from.
You can set up instant notifications of new apps, and there are visual analytics and nifty integration with Google Drive.
The forms are embedded in the site or distributed by QR-code. The data from the questionnaires can be automatically filled in the documents. There is integration with Office 365, Microsoft Teams, and other platforms.
There is a large variety of functions. For example, barcode scanner, geolocation, file uploads, and more. All forms can be created offline. As soon as you connect to the internet, this app will automatically download all your data.
After the user completes the form, you will receive a notification of the email you specified when registering. You can either publish forms privately or by sending a public link. Forms can also be shared on social networks.
You can also make payments in these forms. To do this, use one of the popular payment systems: PayPal, 2Checkout, and Stripe.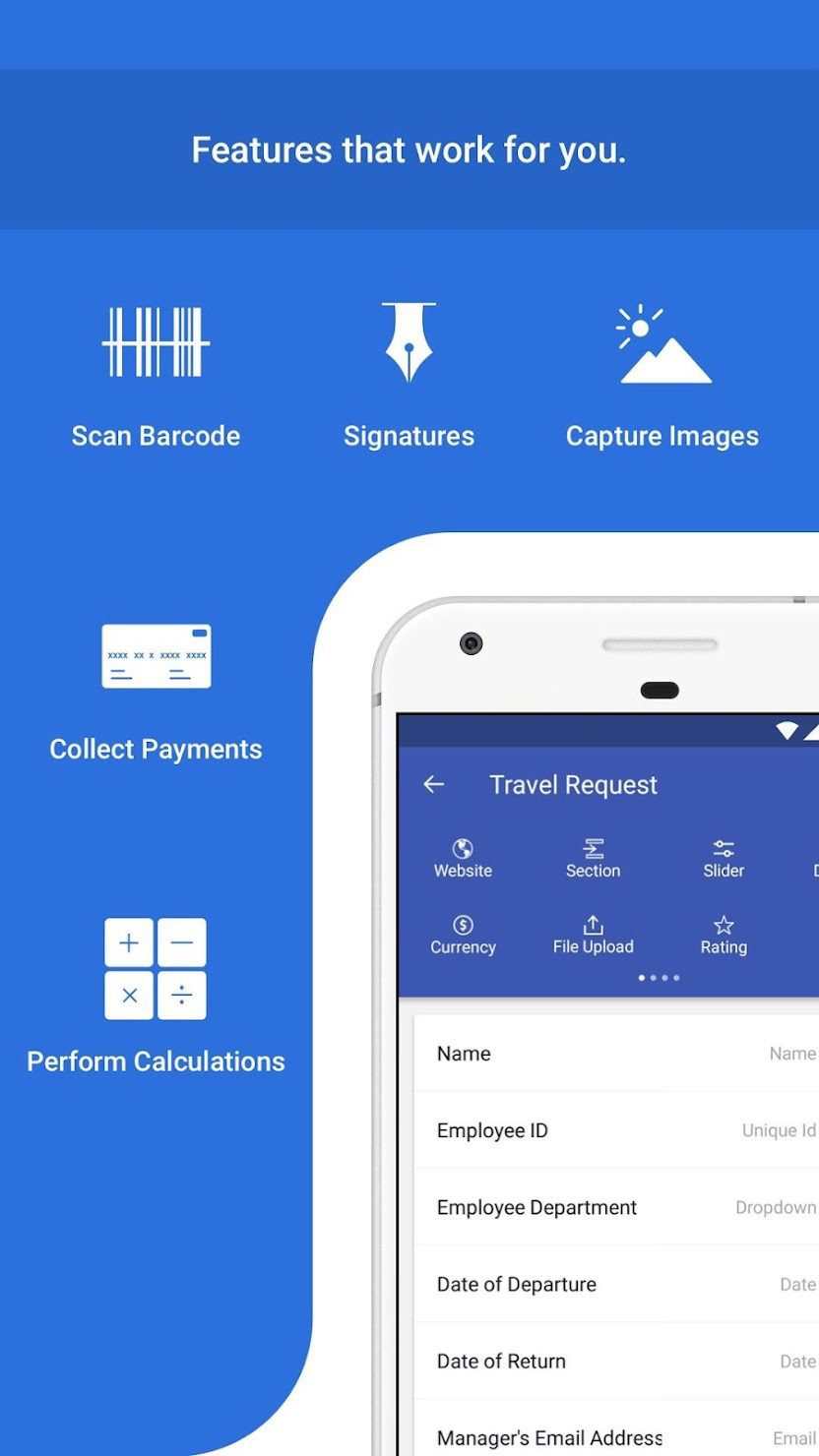 There is a free mode: you can create 3 forms and collect up to 500 responses. For as little as $10 you'll get up to 10,000 applications. You can buy more of them, or you can upgrade to extended rates.

You may also like: 9 Best Speech to Text Software for PC
pdfFiller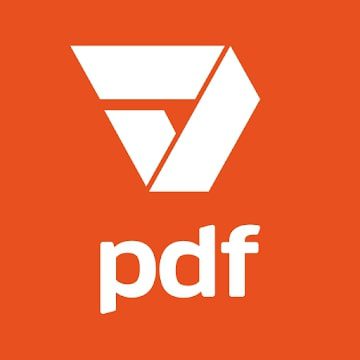 PDFfiller is an application thanks to which every user can quickly and without problems fill in any forms directly on his mobile device.
Here you can scan QR codes, sign PDF files, and many other things. The developers assure that this application is even more convenient than filling forms in the browser.
The interface here is simple and doesn't require much time to understand. Even beginners will be able to understand how to use this application.
The peculiarity of this application is that you can leave an electronic signature without any problems. Just draw it with your finger on the smartphone screen.
Many modern organizations use this app to sign documents. It doesn't even require you to create an account or purchase a subscription. Once all the data is filled in, you can use the built-in spell checker.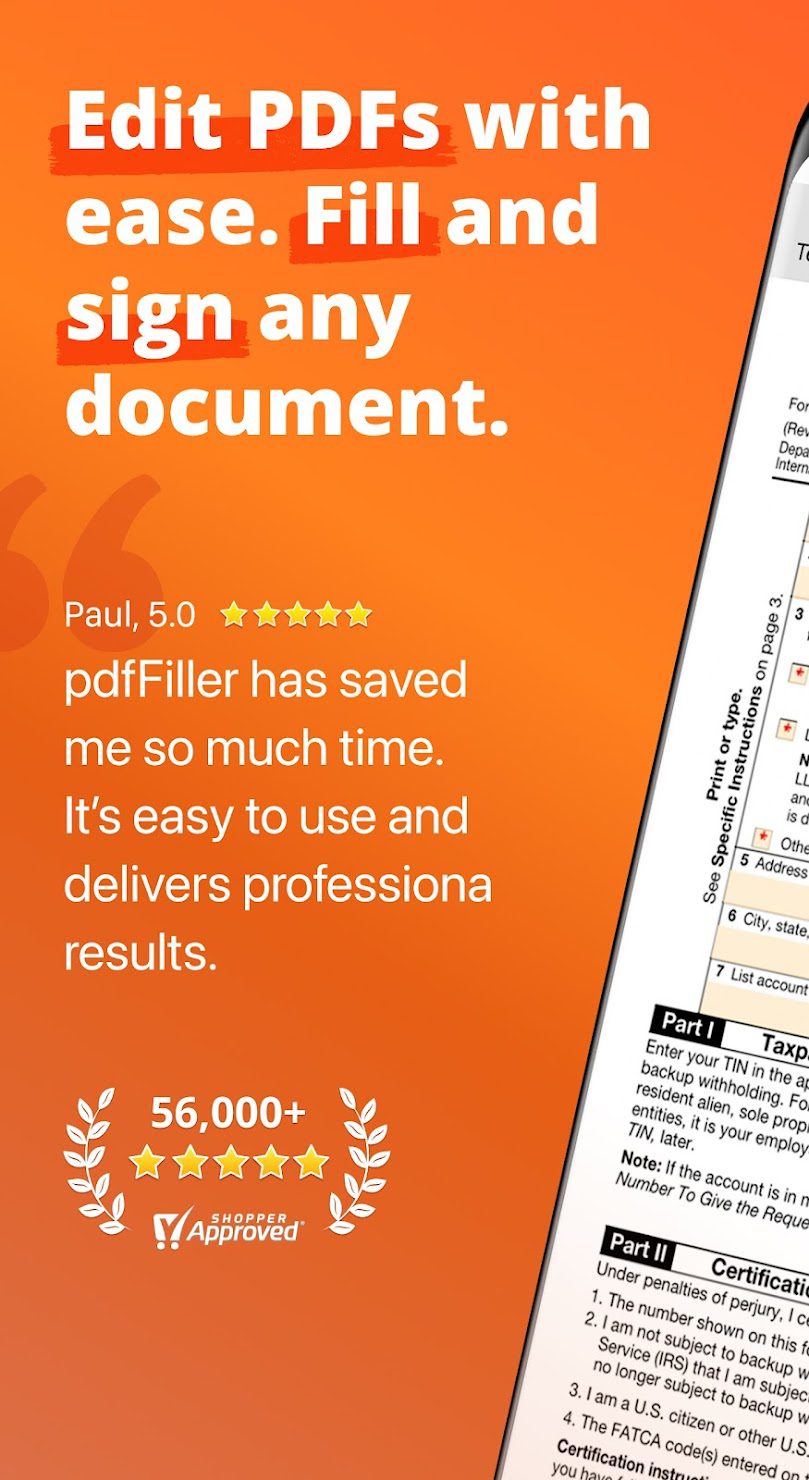 If you need to delete or replace certain content, you can use the search function. What's more, this app will help reduce the use of paper, which will greatly help nature. So, this service has a huge number of advantages, so we confidently added it to our review.

SurveyHeart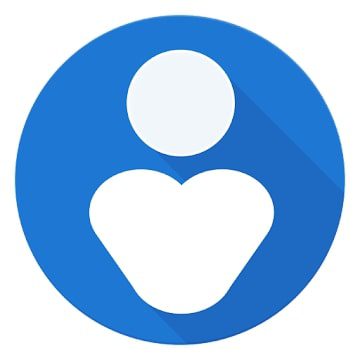 SurveyHeart is a professional service for designing forms and conducting surveys. There is a lot of functionality, but at the same time, the designer is clearly organized and understandable.
This service regularly refines the functionality. To create a survey, you need to sequentially add the right types of questions. There are 9 different types of surveys available here.
You can divide the questions into different pages, enable a timer, random display, and much more. You can also configure settings here such as the number of responses, user access to results, question order, and more.
Use ready-made templates to create forms that are divided into different topics. Next, the logic is set up. Depending on the answer you choose, a person will be directed to a specific question, page, or disqualified.
Next, choose the settings for the survey. Such as anti-collusion responses, welcome and completion texts, or click responses. Then you set up the design and start collecting responses. You can also include a preview to see what your form will look like when other users open it.
You can collect responses through shared or individual links. You can also embed a survey on your site, including a pop-up window, button, widget, or email notification. Forms can be created here even without an internet connection.
When connected to a network, all forms will upload to the application's server. As soon as the user completes the form, you will receive a notification. All survey results can be exported in PDF format. Moreover, you can search among the forms you have created and the answers you have received.
The finished forms can be edited. If the responses are already here, then changing the form you choose will not affect them in any way.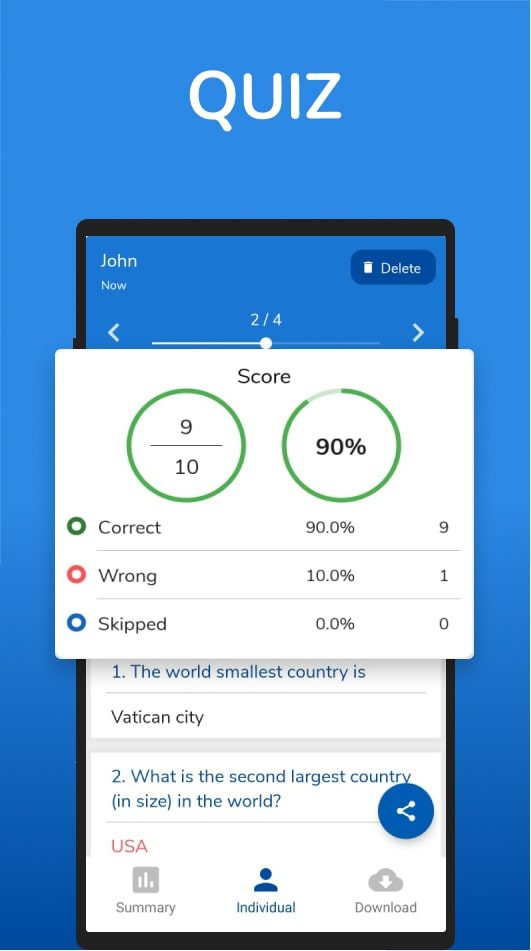 At any time you will be able to limit access to forms if you already have the number of answers you want. A handy autocomplete feature will prompt you to use before-created forms if you start typing similar text.

GoFormz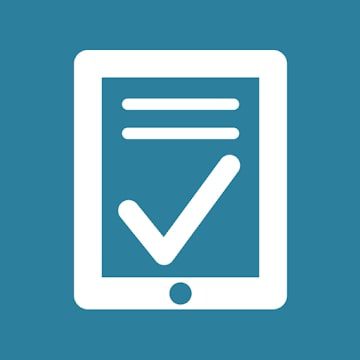 GoFormz is a service for creating forms, surveys for various business purposes, as well as in-depth marketing research.
The service is used to analyze the target audience, study the market, get feedback from customers, and much more.
The service is free to use. But if you need to save a survey, you will need to register. With the help of the service, users can create forms for self-survey, there is a built-in library of templates.
Create a welcome page, page survey, the scale indicator of passage. The program has extensive possibilities in terms of design.
You can share links to the forms you've created in any way you want. Here, as in other similar applications, you can leave an electronic signature. This method of document verification is very popular in today's realities.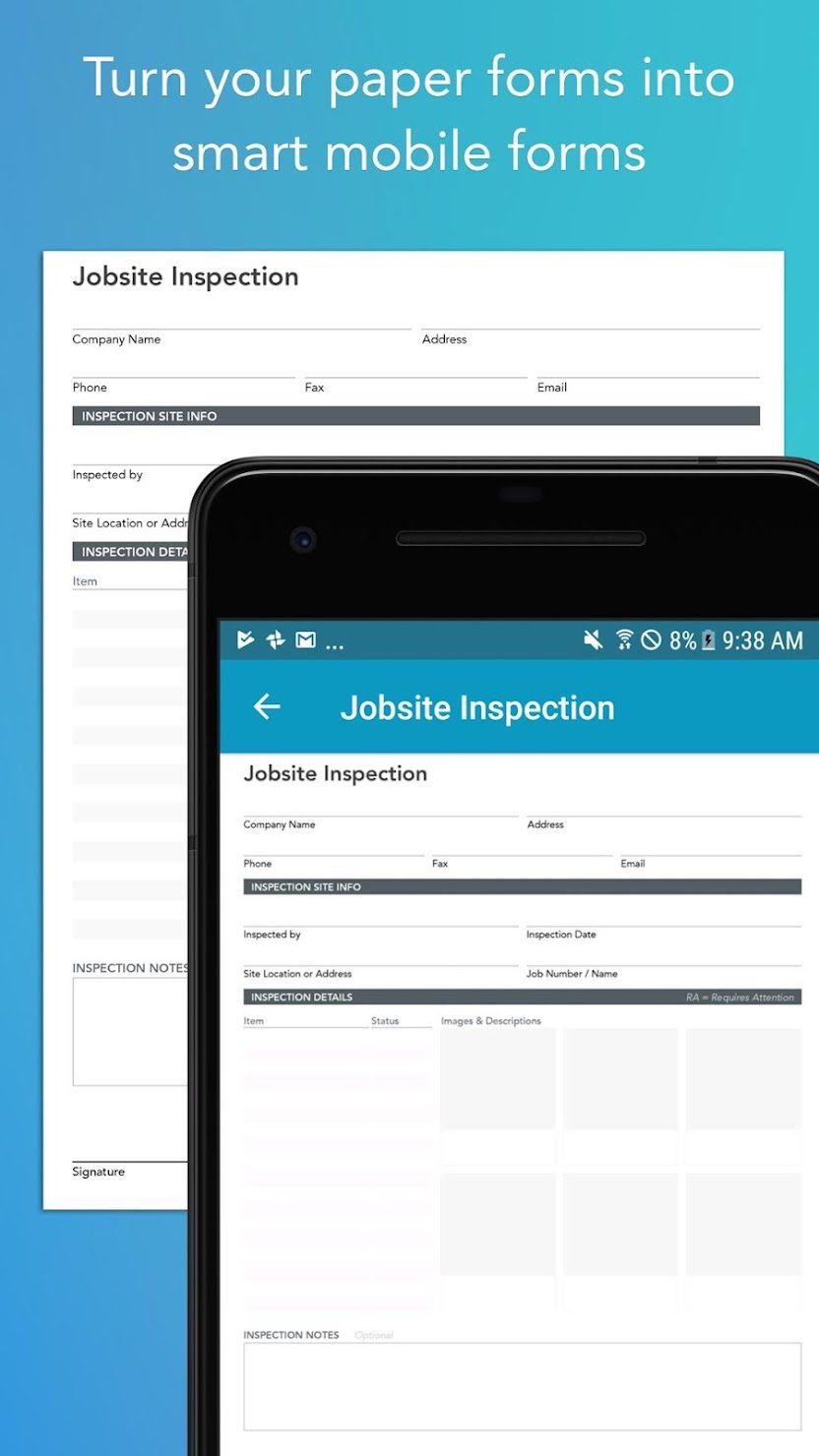 You can add different types of data to the forms. For example, photos, maps, and more. With the help of reports that you will get immediately after the user fills out the form, you will be able to control the data received.

Nest Forms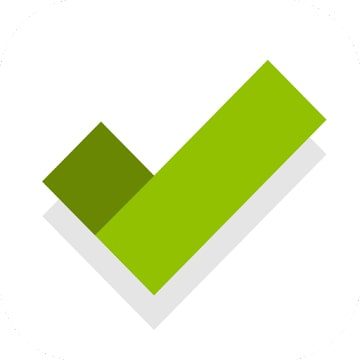 Nest Forms is a form builder. Through a user-friendly interface and a set of more than 30 templates, you can quickly create a new form and submit it for completion.
Regardless of the selected template, you have the ability to preview the survey.
You can customize each field individually to suit your needs. You're free to change all the elements as you like with drag and drop.
It's not just the name, tooltip, or field type. In the editor, you can control the visual style, activate autosave data, control the number of characters you enter, and much more. You can add text, graphics, audio, and video files to the form.
Results of the form can be viewed on a separate tab Statistics. Here you will be able to view all requests and display the data in charts, histograms, or graphs. Data can always be exported.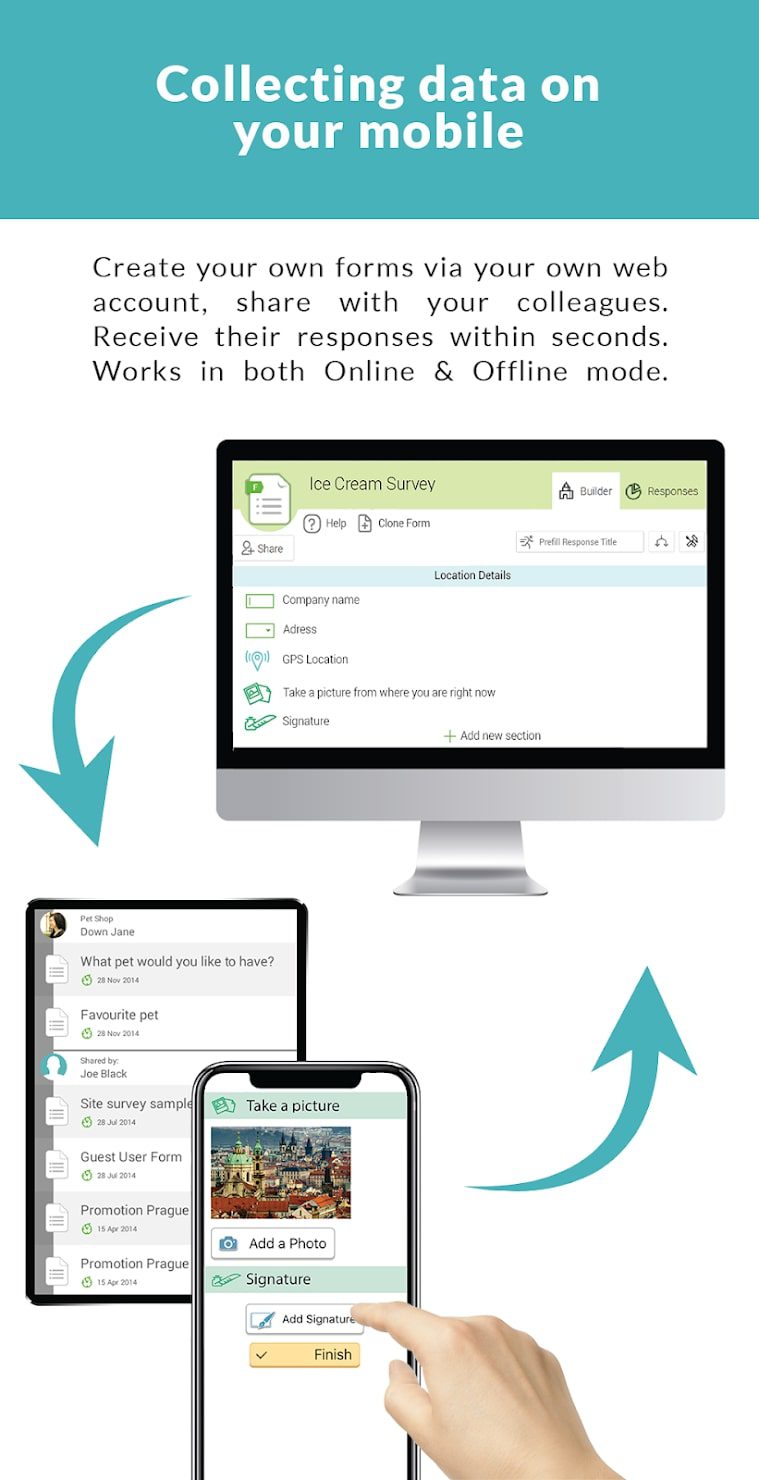 Nest Forms is a service definitely worth paying attention to. Here even a novice can quickly figure it out and create a form that can really get the job done and look professional.

You may also like: 11 Best Paid Paraphrasing Tools in 2021 (PC, Android, iOS)
Formaloo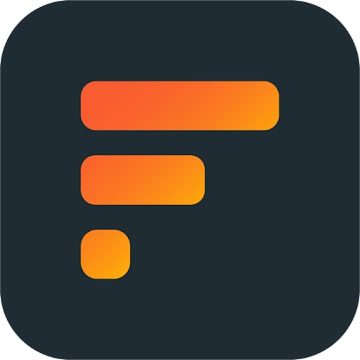 Formaloo is an app with a user-friendly and maximally simple interface. A beginner can easily master the interface of the service in an hour.
It is better to try to create the first form on the basis of a ready-made template. To effectively use this application, you need to understand it and the task.
The visual editor here is similar to those in standard designers. You create the right number of pages, and then you fill them sequentially with blocks with widgets, forming a logical chain.
When creating/editing a form, the following elements are available: multiple/single choices, text types, email, and more.
With the above arsenal, you can make quite complex and long forms for many tasks. Any block can be duplicated, and the parameters of the information output in it can be configured. The number and nature of parameters depend on the properties of a particular block.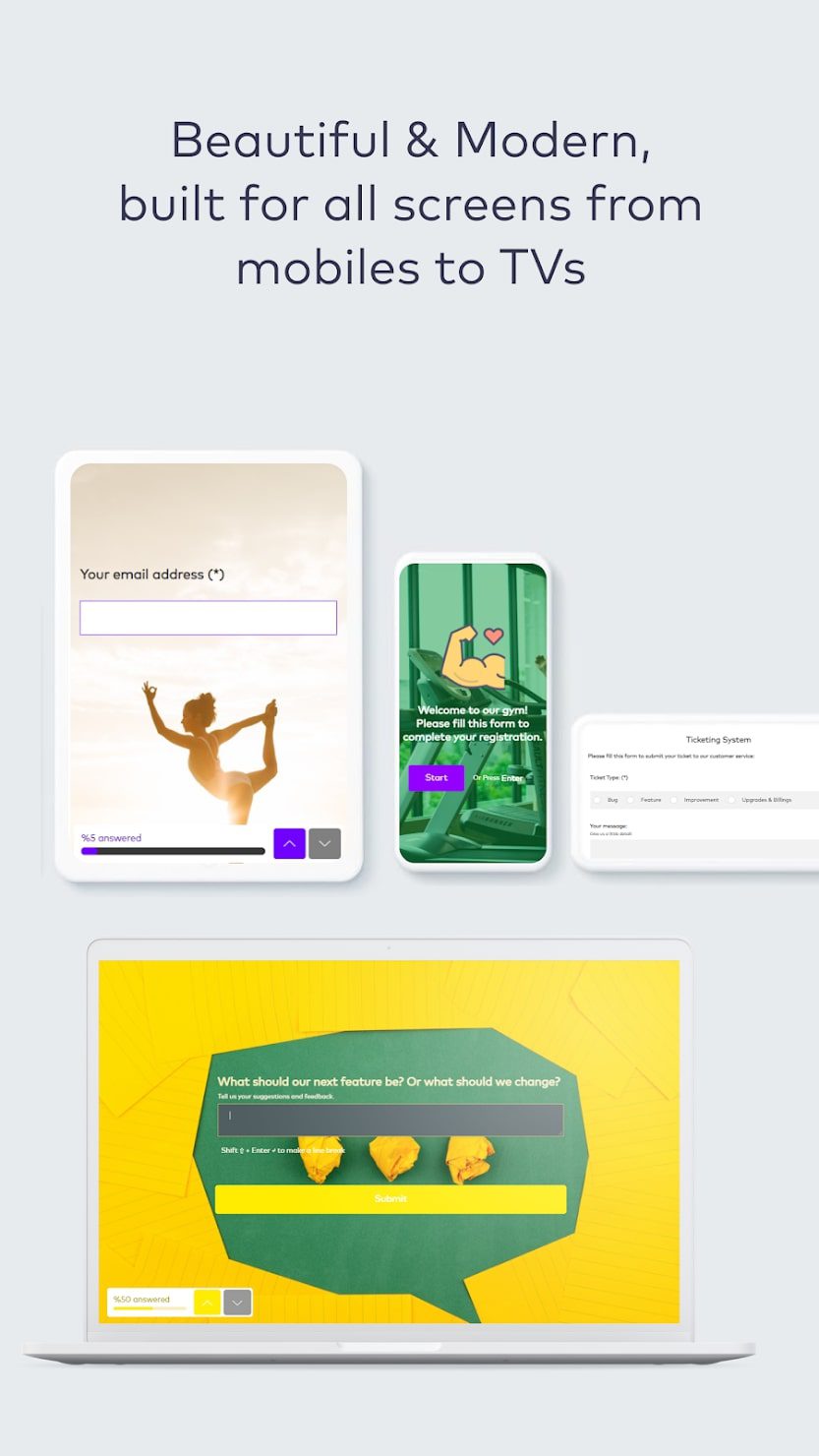 Formaloo is convenient and clear. You add blocks one by one, customize them, and then the appearance of the form to match the design of the site or something else. Workflow is linear, obvious. The result can be inserted into a page or popup window on the site.