If you want to keep fit, we have to present to you a full-featured application – Boost. So, let's find out why this app is so special! Boost recognizes all your movements in real-time and keeps track of the exercise process. Plus, the app motivates you as a personal coach.
You can also check the best interval timer apps for Android and iOS.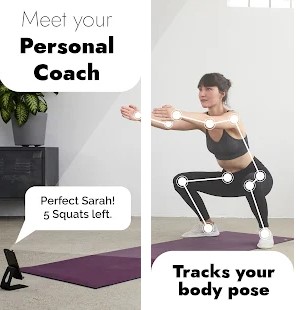 The developer provides 100% safety, as the app does not record your workout process. No doubt, this is a great bonus! Thanks to Boost, all the users can monitor their fitness level and receive a training program in accordance with their goals.
But how does this app works? The only thing you need to do – just set up the goal and paste how often you want to work out. All the workouts will be adjusted in length and intensity to your personal needs and wishes.
As for the app's interface, it is very straightforward. Moreover, the Boost contains a very intuitive design that guarantees enjoyable use. Therefore, we can surely say that even novice users will instantly find out how all the functions work there.
In cases when you don't actually want to go to the gym, we prepared a list of the best gym simulator games – feel like you really own a gym!
Do you want to gain muscles, lose weight, or just improve health? Boost will certainly help you to achieve all these goals. Highly recommended!