Organizing chores among all family members can sometimes be very difficult. Everyone has their own matters, and children sometimes stubbornly refuse to do household chores. This problem arises in almost every family and it seems that nothing can help anymore.
However, it is easy to delegate things between all family members if special tools are used for this purpose. They used to be used for business, but now such services come in handy for personal purposes as well.
These are the best chores organization apps for families that help keep all household chores under control. Now you don't have to constantly remind someone to do something, because a handy tool is always available on your phone.
We also recommend you these best apps to check the crime rate in the area that will help you to keep your family safe.
Cozi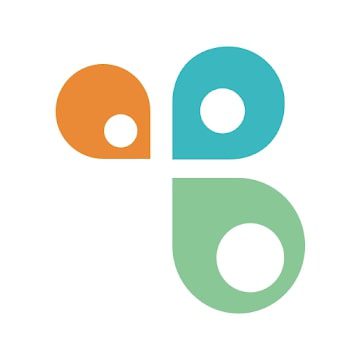 Cozi is a great app for managing family errands. Use handy calendars that you can use to identify days to get things done. You can make a personal schedule for everyone involved.
Keeping track of its fulfillment is very convenient because you can do it here too. You can send emails to all performers with assigned responsibilities.
The calendars you create are divided into categories. This way, it will be much easier for everyone involved to navigate. All family members will be able to let you know in real-time the extent to which the assignment is being completed.
This is also where you'll be able to communicate on other topics. Create shopping lists, assign a responsible participant, and share recipes. You will be able to use this app while cooking. There is a special feature for this that will keep your phone from turning off the screen.
The whole family will have access to one account with a common password. To do this, you need to use the appropriate email in the settings. This app is completely free, but you can also get access to extra features if you buy a special subscription.

You may also like: 11 Best Bunker Hill Security Apps for Android & iOS
EarnIt!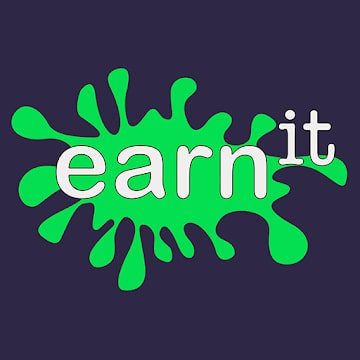 The EarnIt! app gives users the ability to organize chores more productively among all family members.
Here you can assign your children the chores they need to do. Track their progress in real-time.
When your child completes a task, you will receive a notification. The child can confirm the completion of the task by attaching a photo or leaving a comment.
This app is easy enough to use, so children don't have any problems. The required tasks can be made regular by assigning them to certain days. You can also assign due times for certain tasks. This approach will help to develop certain habits.
A feature of this app is a panic button that the child can use in an emergency situation. The parent will instantly know about it by receiving a notification on their smartphone. Thanks to the special function of this app, you will also see the location of your child.

SmoresUp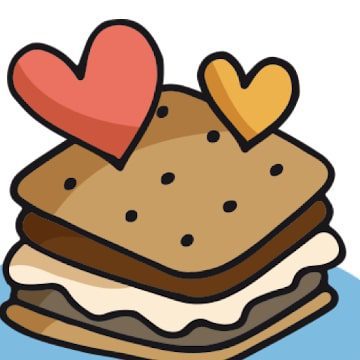 SmoresUp is a great app for assigning household tasks. Add the necessary task information for all members of your family. You will be able to track the progress of your duties in real-time.
Set reminders for the participants to help you stay on top of what you need to do. If you have kids, this service will definitely come in handy.
There is a special system of rewards that will help to create a certain motivation for them. For each completed task, the child will receive points, which you can later exchange for various incentives.
This way creates a playful form of doing household chores. Here you will communicate with all members of the family. Now you don't need to use third-party messengers and send each family member errands separately.
In the SmoresUp app, each member will get their own profile. This is where all the information will be collected.
The app is free and contains a lot of useful features. You can also subscribe, thanks to which you will get a lot of extra features. A trial period is available during which you will be able to check all the features of the service.

OurHome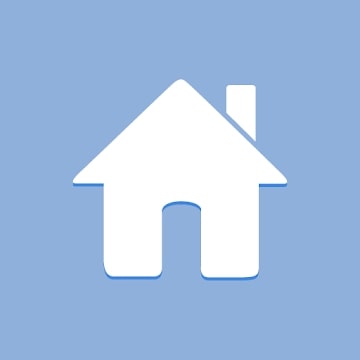 OurHome is a great family home planner that allows you to turn routine into a game.
First, you need to register all family members. Then each member can log in to the app from their mobile device and make and edit household to-do lists.
Add new tasks, assign "deadlines" and who's responsible for keeping them. Even when you're away from home, you'll be able to see at a glance which tasks have already been done and which are left for a later date.
The main feature of this app is an interesting motivation system that allows you to enthuse children about homework. Points are awarded for each completed task and prizes are given for a certain number of points.
Rewards you come up with yourself in advance. With this approach, the tedious duty of washing dishes or cleaning the closet will turn into a meaningful and interesting task. The children will become more responsible, and the atmosphere in the family will definitely improve.

Brili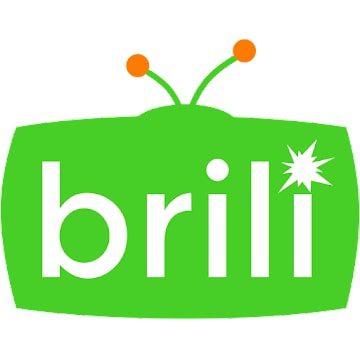 Get rid of daily chaos in your family with the Brili app. Here you can control your kids' chores throughout the day.
Turn on a special "Parents Mode" where you can set up personalized tasks for your kids. You will be able to synchronize the devices of all your family members to make using this app more convenient.
On the child's phone, you need to turn on the appropriate mode. Thus, the daily routine will be displayed in-game mode. There will be information on what needs to be done next, the remaining time for implementation, and hints.
This way children will not forget about the need to complete the task set by the parent. Besides, you can set reminders and send appropriate notifications to your child. Such an approach will help organize your child's approach to the proper allocation of their own time.
To avoid having to run the app every day, you can set it up when you first start it. Then you need, for example, to check the tasks once a week. You set the beginning and end of the deadline for the chores.
If the task has been completed faster than expected, the remaining activities will be moved accordingly. What's more, the Brili app has a system of rewards.
For each task completed, the child will receive a reward in the form of special points. If you have several children, you can synchronize their devices and add them to one group of this application.
So, everyone will use this service under one account. All you need is a 4-digit code. A special chart will be created for each child with a progress display.
Brili is a free application, the basic functions of which are available to all users. The full version with extra tools will be available for free for a month. This way, you can get acquainted with all the functionality and see if you need a paid version.

You may also like: 9 Best Potential Baby Face Generator Apps for Android & iOS
Habitica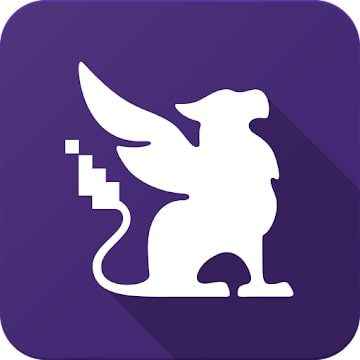 Habitica is a task manager application with a focus on habits and productivity to turn work life into a game. With this service, users can earn rewards and punishments by motivating themselves.
Habitica is a mix of task manager and role-playing games. While you work, study, or do household chores, your virtual character grows through levels and changes into fresh equipment.
Tasks are set independently. These can be habits (useful and harmful), routines (for example, washing dishes), and other things. Many role-playing mechanics are involved. If you smoke, the character loses health, and did exercise – the character earns it.
For extra motivation, you can team up with other players and try to smash bosses. Special world bosses are available in Habitica, which you have to fight with "the whole world". Monsters attack slackers.
Habitica offers other role-playing elements: quests, seasonal events, promotions, and equipment.
All in all, it's a great app for organizing household chores in a playful way. Use this handy tool and keep your home calm and cozy.

Trello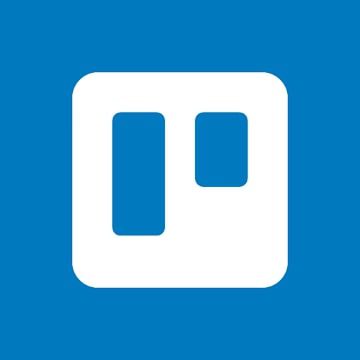 The Trello to-do planner known to many business owners is now suitable for managing household tasks.
It provides a simple system for setting tasks for all participants and users of this service. Anyone, even a child, can use this program. The main area of work here is the board, on which you will add new tasks.
Create an unlimited number of cards, make to-do lists, add necessary files and comments. Set deadlines within which to complete the task. An unlimited number of participants can use such lists.
So, all you need to do is synchronize the devices of all the members of your family. They will be able to leave comments and mark the degree of readiness.
This application can be used for free or you can buy a subscription, which offers more features. However, the basic version of the application is enough for productive housekeeping.

Todoist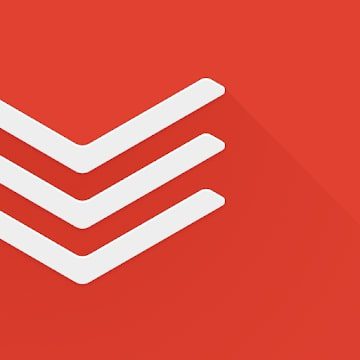 Todoist is a simple and functional task planner that is great for any family. Here you will be able to create different tasks, track their implementation and make adjustments.
Besides, there is a useful function to remind you of the tasks you need to do. For repetitive tasks, you can set reminders for specific days.
This way, you can get on with more important tasks, freeing your head from constant anxiety about uncompleted tasks.
Completed tasks make your level in this app higher. This is an extra stimulation not only for you but also for your child.
Thus, there is a sense of play, because the more productive the performer is, the more rewards he or she will receive. This app is free, but if you want access to extra features, you can buy the premium version.

TickTick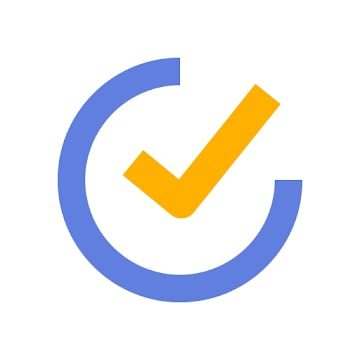 TickTick is a great home scheduler that the whole family can use. Here you set tasks, mark the priority of each task, and, as in the previous service, set reminders.
All family members' devices can be synced and connected to the same group in this app.
TickTick will track your productivity. So, you'll know on which day you're performing the best. Determine when you feel most comfortable doing household chores so it doesn't affect your mood and well-being.
Everyone in your family can do the same, which will go a long way toward improving the atmosphere.
In this app, access to all the basic features is free. At the same time, you can buy a premium version to get extra features.

Hub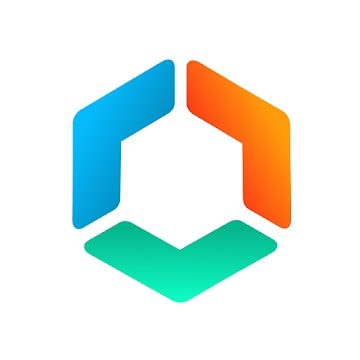 The Hub app is great for managing household chores. Add all members and assign them chores. Share to-do lists, tasks, and other information.
This way, the to-do planner is always there and you can assign tasks to your kids. Supervise their actions toward the task at hand. Use a system of rewards to create extra motivation.
Properly divide time by setting deadlines for assigned tasks. Synchronize the devices of all the members of your group to always be in touch. You can also create product lists and send them to the person in charge.
In such lists, it is also fashionable to include the things you need to do and will assign a specific participant.
If you do not have time to supervise their implementation, then assign another family member to be responsible. This approach is very convenient and allows you to productively distribute all responsibilities.
This free app is a great family to-do organizer. Use all the tools to develop useful habits and maintain a pleasant atmosphere at home.

You may also like: Top 10 Wishlist Apps & Websites in 2021
Family Tools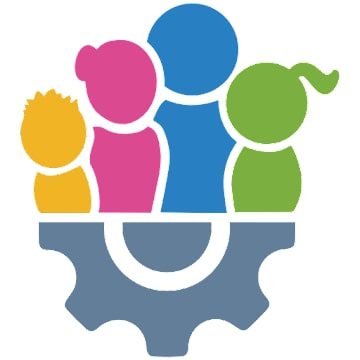 Family Tools is an app that helps you organize all your household chores. It is very convenient here to plan things on the calendar, create lists of tasks and purchases, and share them with all family members.
In these lists, you can also do the things you need by category and assign a separate performer for each section.
The tasks you need to do can be assigned to specific days and you can choose a time that suits you. You can also make these tasks repeatable. Tasks can be added to the calendar by all family members.
Moreover, the calendar can be synchronized with the same tool in Google so that you don't have to transfer all the scheduled tasks manually. You can also plan family events in this app. You can also use this service to plan your organization.
Right in the Family Tools app, you can communicate with the whole family. You can also publish important information, which will be instantly available to all family members.
Use the rewards system to keep your kids interested in keeping the house clean. Notifications here can be customized according to your preferences. You can receive them without limit or, for example, once a week.