Do you always forget your passwords? In this case, we have to present to you an excellent solution – Password Manager. So, let's read more about its features. First of all, we have to mention that this app installs in a couple of seconds. Besides, there is no need to waste your time on the registration process.
You should also check the bunker hill security apps.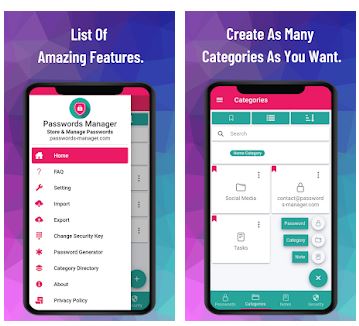 After downloading the app, it offers you to choose a preferred language from 12 ones. You can log in via your fingerprint.
There is nothing difficult in this app, as it comes with a simple interface. So, at the bottom of the homepage, you will find the following sections:
Passwords
Categories
Notes
Security
Above them, you will find a + icon that allows you to create a new category, note, or password. Password Manager allows you to save passwords by categories. So, this option provides a convenient user experience.
Apart from the abovementioned points, this app can generate save passwords. Additionally, you can customize it as you wish – f.ex. choose password length, add numbers, and so much more.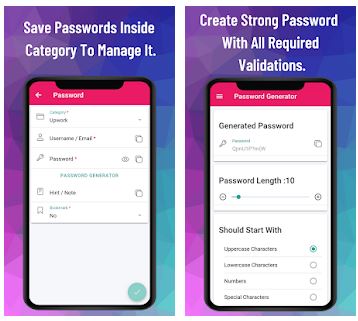 The next function that many users will find very useful, this tool supports export and import. So, in case you want to change your device, all the data will be saved. Moving on, the developer tries its best to meet all users' needs and wishes, therefore the app's version is constantly updated.
The best part of this tool – it does not require a constant internet connection. This fact provides 100% safety, so you can use the app at any time you want.
In addition to the password manager apps, you might also want to get a permission controller app.
Moreover, if you face any difficulties while using this app, you can check the built-in FAQ section or you can contact customer support. To sum up, Password Manager is a high-quality app that will certainly suit everyone!