Drifty Runaway is an amusing car racing game that you can play wherever you are!
Press on the left and right sides of the screen to make the car drift.
The cops are on your tail, watch out!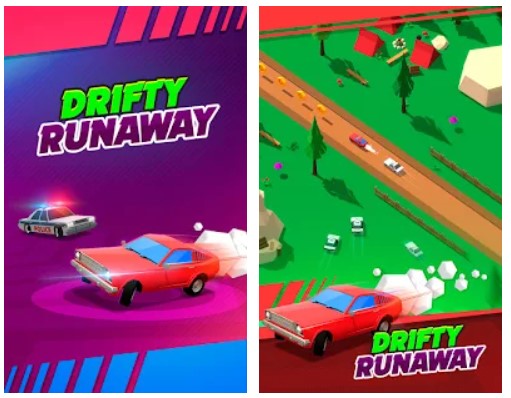 Avoid running into the trees, mountains, fences, and police cars. When you crash, your car's health suffers. Keep an eye on the health bar in the top right part of the screen.
Collect boosters as you play. The "bomb" will blow up the cops behind you. "Magnet" will pull all the power-ups and coins to your car. There are also boxes that increase your speed and slow down the time.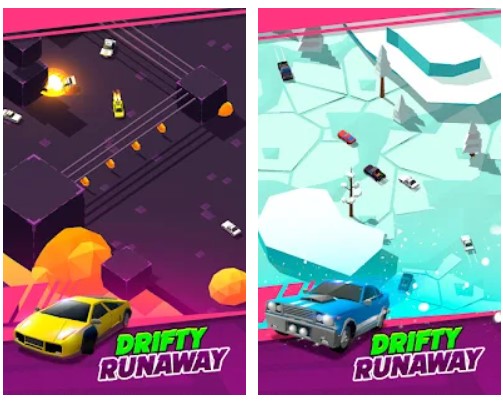 To complete a level, you have to stay alive for a certain time. After you lose, you'll see your stats and car status.
After five losses, you'll have to wait for the car to be fixed, or spend your diamonds to fix the car right away.
Next time you play, try starting with a power-up to make the game a little easier. For example, "Drone Attack" will destroy all the cars around you.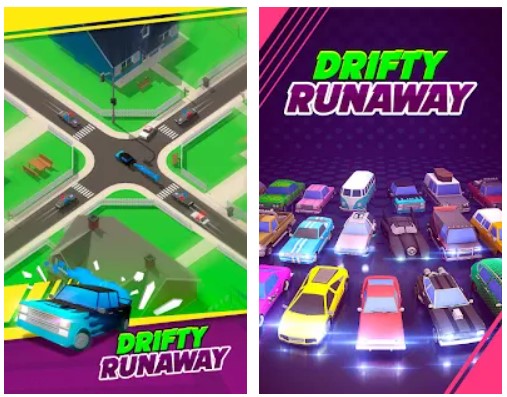 Purchase different cars, trails, and hats with the coins. Choose your car wisely as each of them has its own speed, health, damage, and rotation, all of which affect your performance.
Play every day to get the daily bonuses!
Try out Drifty Runaway for yourself! Download for free!