Lots of online stores want to provide more options for their customers. Quadpay allows you to buy a product and pay for it at the most convenient time.
More and more online stores are trying to try this feature. It allows the retailer to get more customers as well as more income. Do not forget that you must be over 18 years old to use this app as well as other apps from our list.
To make a purchase, your account should have about 30% of the value of the goods. The app will automatically divide the amount into several parts and show you the dates of payments.
The more purchases you make, paying money on time, the more chances you get. We have prepared a big list of similar apps. Try them all or download the one that suits you best. Enjoy thousands of purchases that are easy to pay for.
You may also like: 11 Best Trading Price Alert Apps for Android & iOS
Twisto – Pay your way
Twisto is a huge platform that will give you the ability to pay for any purchases. You can easily divide the payment into several parts. It is comfortable and safe. To get started, you need to register in the app and enter your data.
The app will allow you to create an account and you will receive special offers. Moreover, registration takes only a few minutes. All your expenses will be under reliable control. The app analyzes and makes detailed statistics of all your expenses.
Watch convenient tables and conclude how to save money. This is a licensed company that provides its financial services to any user without commissions and overpayments.
You can also exchange currencies at favorable rates. Another thing that makes the app cool is the free virtual card that you can use to pay online.
Order online goods at your favorite stores and pay within a few seconds. The app has a simple and intuitive interface made in white colors. It gives a stylish and modern design to the app.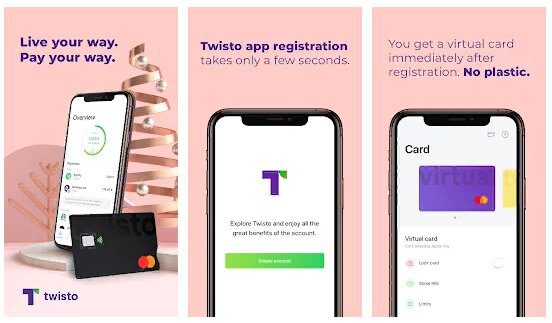 You may also like: 21 Best Creature Collecting Games for Android & iOS
ZoodPay & ZoodMall
This app is the largest store in which you can purchase any goods. More than a million products are waiting for you at the best prices. The application allows you to arrange delivery to any country in the world.
Create your account and browse dozens of product categories. If you like the product, you can add it to your favorites list and buy it later. Plus, you can pay for the goods by dividing the amount into several parts.
The app will allow you not to wait for your paycheck to pay anything right now. Customer service is available 24/7. You can ask any question and you will receive an immediate response. Moreover, the offers have a huge number of discounts and coupons.
The delivery is very fast. If you want to get an even faster delivery, you can pay for the express. The only drawback of the app is the impossibility of returning the goods.
If you received a product that is of poor quality or was damaged at the time of transportation, then you will not be able to return it. The developers added the ability to invite friends to the online store in a recent update. The more friends you invite, the more bonuses and coupons you get.
It needs to be said that the app only takes up 30 MB.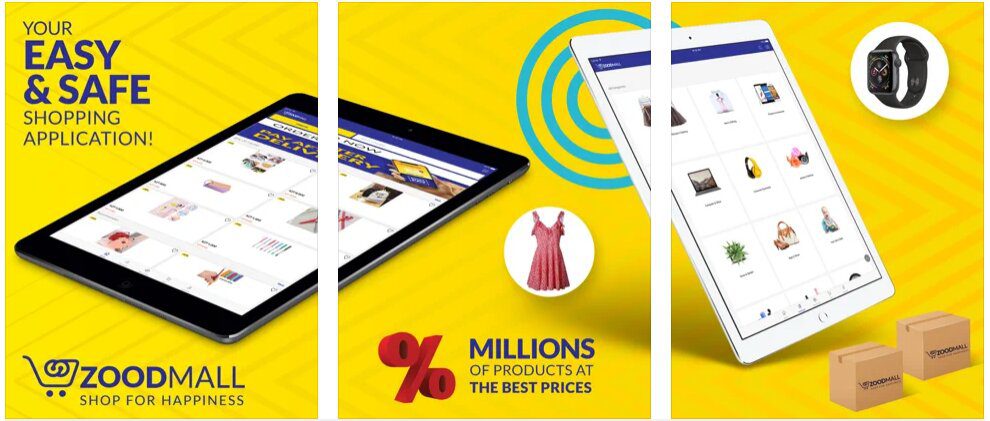 hoolah | Buy now, Pay later
Have you ever wanted an app where you can make purchases while paying for an item later? Download Hoola and you will be able to buy products of your favorite brands.
Open the search bar and enter the brand name. The app will show you all possible matches. Pleasant discounts are waiting for you. You will be able to divide the purchase amount into three parts. Pay partly for them.
Moreover, the app will promptly notify you of the required payments. Fully control your payments. Open the personal account and see the date of payment for the goods as well as the card that is linked to the app.
You will be able to find out the entire history of your purchases. If you want to make a purchase offline, then use the QR code which allows you to get an additional discount.
As a small addition, you will be able to connect a debit and credit card in the app. Plus, you will not be controlled by any interest or taxes. All you need to do is to pay for the goods on time. If you have extra money and want to pay for the goods ahead of schedule, then you can do it without fees.
Sometimes there may be problems with payment. If they occur, contact technical support immediately.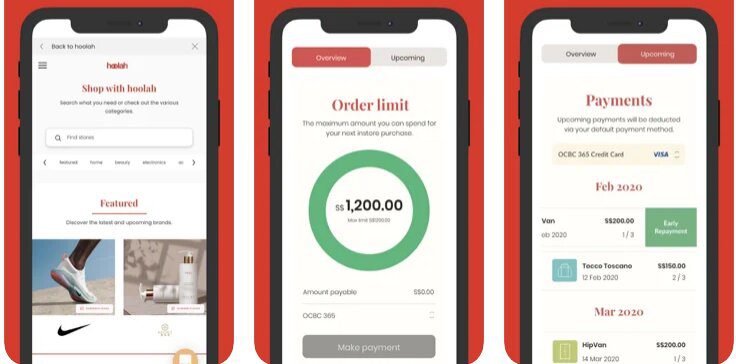 Spotii | Buy Now, Pay Later!
Do you want to buy clothes and groceries in your favorite stores and get big cashback? Then download this app. It will allow you to pay for your purchases in 4 installments. The app automatically divided the purchase amount into 4 parts and the compositions for your payment plan.
Take a look at the list of cashback partners. Find your favorite store and be able to profitably buy your favorite products. Decide when to pay part of the amount. Pay every two weeks or every month.
Why do you need to download this app? Firstly, the registration is very fast and does not take more than 3 minutes. Secondly, you can find your favorite retailers and the most popular brands. You will receive discounts and coupons for future purchases.
Another thing that makes this app amazing is that if you want to make an offline purchase, you can use the QR code. This QR code is a loyalty card that will give you additional discounts. The app has an average rating of 4.8 stars on the market.
Sometimes, there are errors with the score. These are technical errors that can be easily eliminated if you write to the support team. Plus, the app tracks all your spending.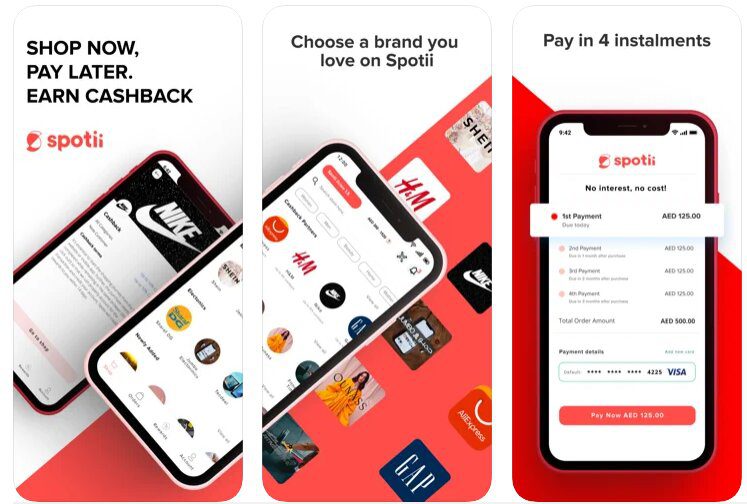 You may also like: 11 Best Apps Like TextNow for Android & iOS
Postpay | Shop Now. Pay Later.
This app will allow you to divide the payment for your purchases into 3 parts without interest and additional fees. It cooperates with a large number of retailers so you can buy anything you want. Track your purchases.
The app will always remind you of the necessary payments. But first, you need to create an account. Enter the basic information and the app will select recommendations and give you personalized discounts.
It is safe and has no traps. You need to have at least 30% of the purchase price on your bank card for the app to approve partial payments. It has excellent reviews and an average rating of 4.9.
Download this app and you will buy almost any product without leaving home. The app is about 100 MB and does not run in the background. It does not waste additional batteries.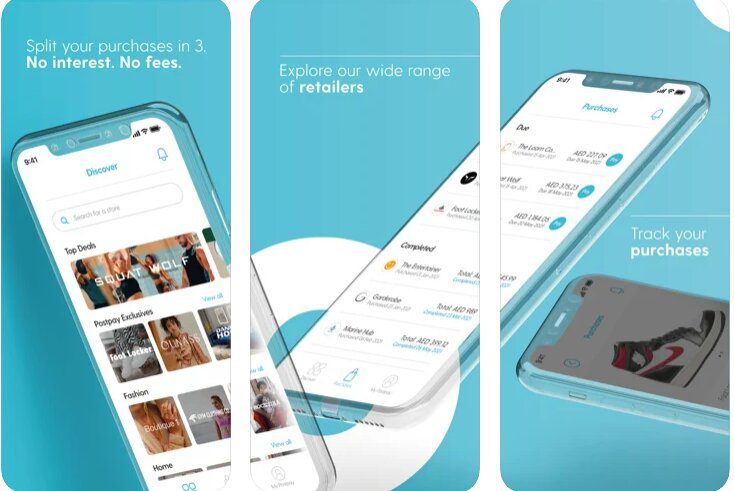 tabby | Shop now. Pay later‪.
It will allow you not only to divide the purchase amount into 4 parts but also to earn cashback. The cashback percentage changes every month depending on the category you choose.
What's more, the app will offer you promotions that are limited in time. This will save you money. Even though the app divides the purchase amount into parts, it does not have additional payments and interest.
The application is very simple. Firstly, you need to download, install it and log into your account. Secondly, explore the store and add your favorite products to the shopping cart. You can also add the product to the waiting list.
Loads of different brands are waiting for you. It has been installed more than 500,000 times. The app has only positive reviews on the app market. It is suitable for those on a low budget or who just love huge discounts.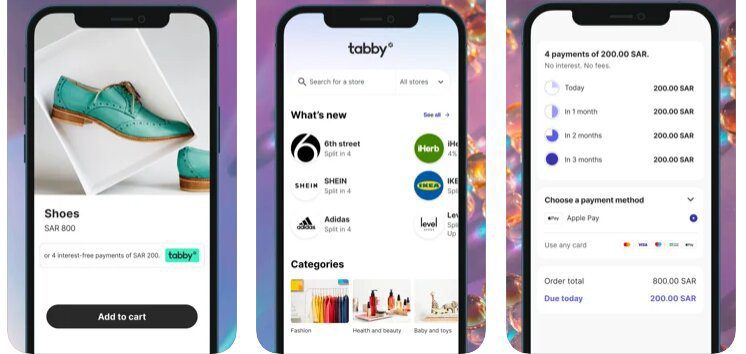 Onepay – Is all you need
This app is specially designed for secure online purchases with partial payments. It cooperates with retailers of different brands, so you will always have discounts. The payment process does not take long.
Scan the CR code and pay for goods instantly. Try shipping. There are several types of delivery from free and long-term, to paid and express. Moreover, you will be able to buy tickets for buses and planes.
The developers hold games and promotions every day in which you can win valuable prizes. Pay for your purchases with a credit card. It takes you a couple of minutes to link a bank card.
Receive personalized discounts. Don't forget to link your email to the app to receive coupons. It needs to be said that you can transfer money to other users through this app. It will not charge you a fee.
You will no longer need to go to the bank and transfer money. Everything can be done in this app.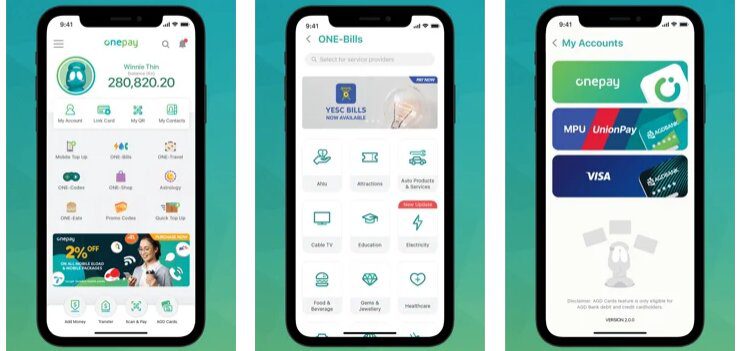 Cartlow
Pre-ownership? It is possible. If you liked a product that was released recently, you can book it. This app will allow you to partially pay the price thereby reserving this product. Moreover, the app has huge discounts.
This is a very smart way to save money and get quality goods. The design of the app is user-friendly and intuitive. White theme and convenient navigation will not confuse you.
The app has a fast delivery. Plus, if you are not satisfied with the quality of the product, you can return it within 10 days. Choose several payment methods. The app supports different cards, e-wallets, and much more.
In case of breakage, all goods are protected by a guarantee. This will prevent you from buying low-quality goods. You will always be sure that in the event of a product breakdown after purchase, you can get your money back.
The support team works great. Many users praise how fast the service works. All your questions will be answered within a couple of hours.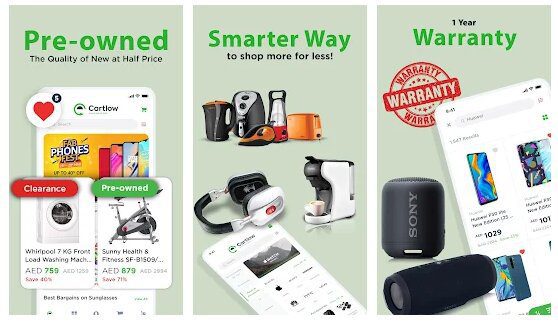 You may also like: Chrono Project Game Review
ASOS
What will you do if new clothes are released in an exclusive line? The price is too high. You can partially pay for your purchase. It looks like an installment plan. By downloading this application you will have access to a huge clothing store.
You can search for your favorite brand and add it to your favorites list or directly to your shopping cart. Find clothes by type, color, and price filters. All you need to do is add your credit card to the app.
Don't feel like you have to enter all the data manually. You can scan a card with your camera. This is the fastest way to add a card to any app. Another thing that makes the app irreplaceable is the notification about discounts.
You will get an alarm if the price of your favorite product has decreased. Moreover, you can send fav clothes to your friends directly through the app. Get free shipping from all over the world. It doesn't matter where you are.
The main thing is that you have a desire to buy something. Unfortunately, the app has a rather poor quality of customer service. You need to wait for the answers for a very long time.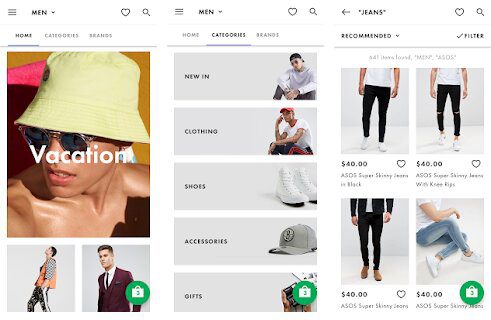 Etsy: Buy & Sell Unique Items
Payment by installments can be applied to goods of any kind. Meet this app, which is filled with cozy and healthy products. All goods are filled with love and will please every person. The app will show you the locations of purchase during delivery.
If you like the product, you can immediately save it so as not to search again. All your saved items will be in the favorite list. Moreover, the app will notify you if your favorite products have dropped in price point.
You will not miss out on special offers. This app cooperates with a large number of stores. Sometimes some questions arise. The app will allow you to contact the store owner directly and discuss everything you need.
Receive an immediate response and find out what you wanted. It doesn't matter what language you speak. The app supports any language. It has a rating of 4.9 on the market.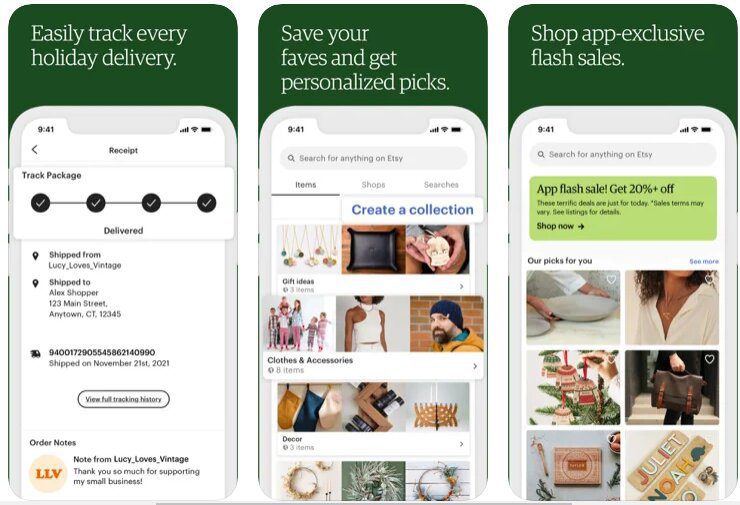 Splitwise
Do you want to get a professional assistant for your finances? Download this app and you will join the millions of people that have been already enjoying part-time purchases. Relieve stress and confusion.
The app will track the balance of your cards and make detailed analytics of all expenses. Analyze expenses for a month and reduce spending. The main feature of the app is the division of expenses. You can add several members of your financial environment to the app.
It will automatically divide the amount of money for apartment payments, food, and much more. Moreover, it is a great source of preservation of your finances. You can create a group wallet and always be aware of the amount of money your family and friends have.
It is easy to add expenses to the app. All you need to do is select the category find the amount of money spent. The app will calculate the payment amount for each person.
Plus, this app supports various currencies as well as languages. You will be able to personalize your financial group and make it as comfortable as possible.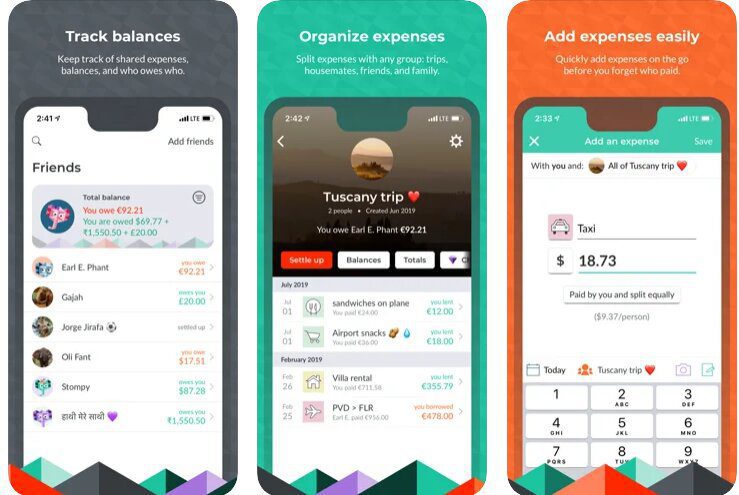 You may also like: 11 Best Apps Like Lenme for Android & iOS