Scrum is an effective project management system. Many business owners and large teams use such services to maintain continuous work and high results.
Project management apps concentrate all the work and tasks needed to perform. Thanks to them, the head of the team will be able to track productivity and thus improve performance.
We have reviewed for you the best scrum project management apps for Android & iOS, thanks to which all work processes will always be available to you.
We also recommend you these best group messaging apps to keep your teammates connected.
Trello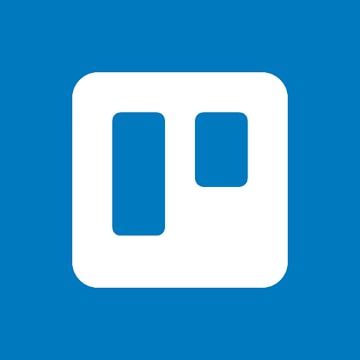 Trello is a fairly popular service designed for efficient teamwork. Plan and set tasks and manage projects online.
The program allows you to automate most of the organizational aspects while saving not only time but also money. The workspace of the service boards.
Lists containing structured information are created on them. Each list contains cards with many settings. They are the main element of the work.
This application has a large number of advantages. For example, the quick adaptation of the user to the interface. Unlike similar systems, Trello has a simple structure, causing no difficulties for beginners. This is why setting tasks and work takes little time.
It has a wide range of functions. The platform is simultaneously a task manager, a forum for team interaction and consideration of proposed ideas. The system and all cards can be set up for specific tasks. The number of created projects and participants has no limits.
You can integrate this service with services such as Dropbox, Google Drive, SurveyMonkey, Evernote, and others.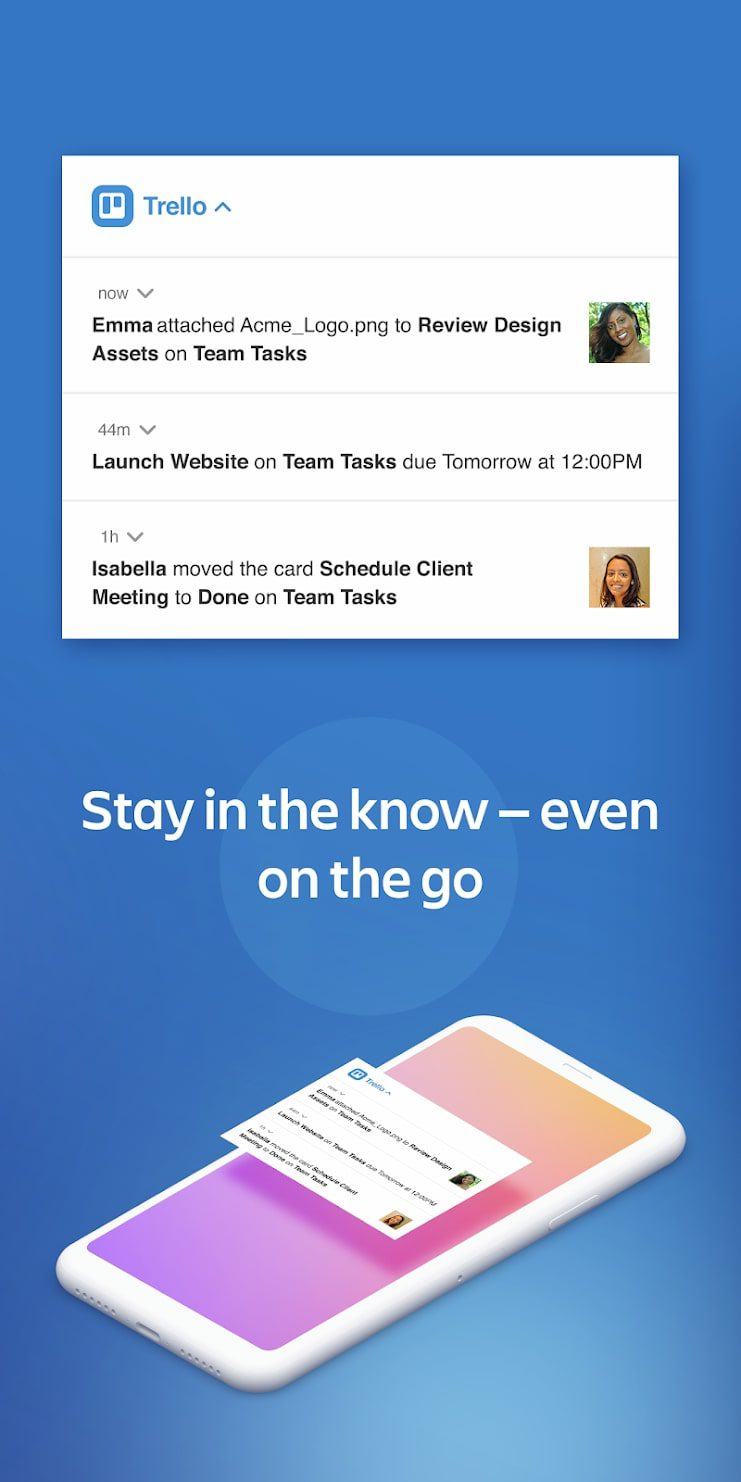 In fact, it's a flexible service that can be used in any business or personal niche. It's important to understand it well, to highlight the features and improvements that will be useful to you.


You may also like: 11 Best Apps Like CallMultiplier for Android & iOS
Wrike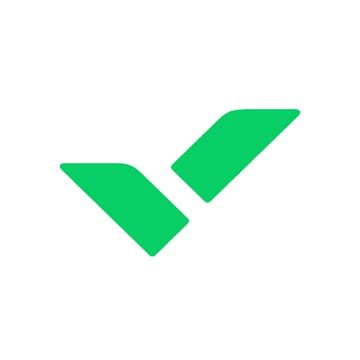 Wrike is a fairly great service for teamwork. The service allows you to effectively run your projects. Thus, transparency of work and control over the execution of tasks is achieved.
Flexible settings and the ability to choose a pricing plan make the service optimal for personal use, teams of a few to a thousand or more people.
This application provides its users with a huge number of possibilities.
Scheduling gives you the possibility to keep records and estimate the time spent on tasks. There are reminders, shared calendars, and a personal taskbar.
View a newsfeed showing real-time task status. Add comments, exchange messages, use e-mail. In the reporting section, you'll find updated interactive statistics showing the team's progress.
Use the flexible customization of the system according to your personal requirements. Create user groups, add your own fields to the project, and change the taskbar of your personal account.
In fact, this is only a part of Wrike's functionality. If you work well and thoroughly with the platform, you'll find a lot of useful features.


MeisterTask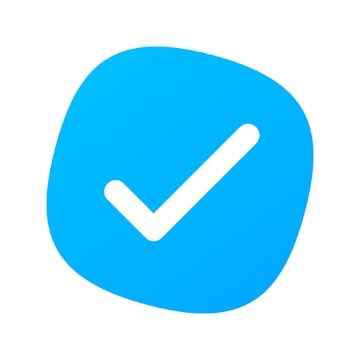 If you compare MeisterTask with the other apps in this list, it is the most complex due to the extra features and capabilities. It is suitable for personal use and teamwork.
You will be able to invite colleagues and set tasks for them. To get started, you need to register in the system.
Then "projects" are created, in which you can add several tasks. They can be moved to folders depending on the stage of work: "open", "in progress", "ready".
You can also create a new one with your name, such as "unimportant to-do". Tags are attached to tasks: any word and color. If you need to connect a colleague to a project, send him/her an email request.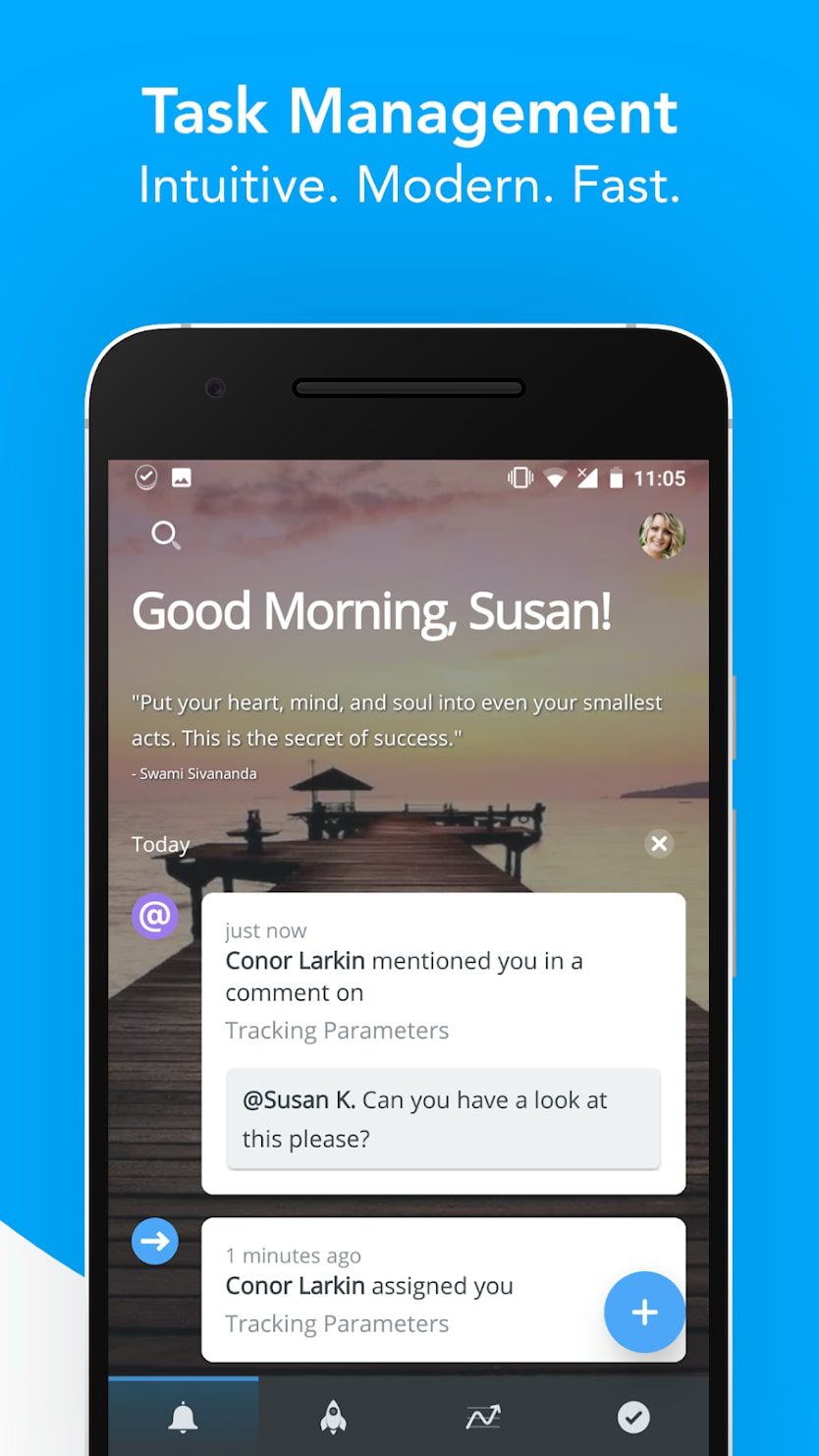 If the invitee opens the link on a PC, he will get to the web version of the tracker, if on a smartphone – to the mobile version (if the app is downloaded). This service is easy to adapt according to the requirements of any team.


Smartsheet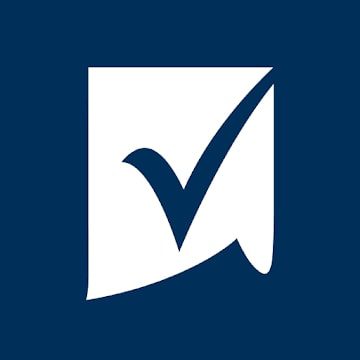 Smartsheet is an app for automating your work. The service provides the ability to work together, as it contains all notes, folders, files, and team discussions.
There is a spreadsheet shell, in which you can automate processes regardless of their complexity.
The program interface is simple, and you can use the spreadsheets without any programming skills.
The service is easy to adapt to specific activities and businesses. It is suitable for large companies and individual entrepreneurs, separate divisions, or freelancers.
The system is based on tables, and you can use the available templates to start working with them. You can also import from Excel, Google, and other services. Card presentation is a clear way to control and communicate.
Cards can be dragged and dropped across the bars, thereby changing the status of tasks and prioritizing them. They also provide a clear view of the work perspective.
Smartsheet offers monitoring dashboards for perfect visualization. There is also the standard task manager set. For example, there's a Gantt chart, calendars, web forms, reports, and mobile access.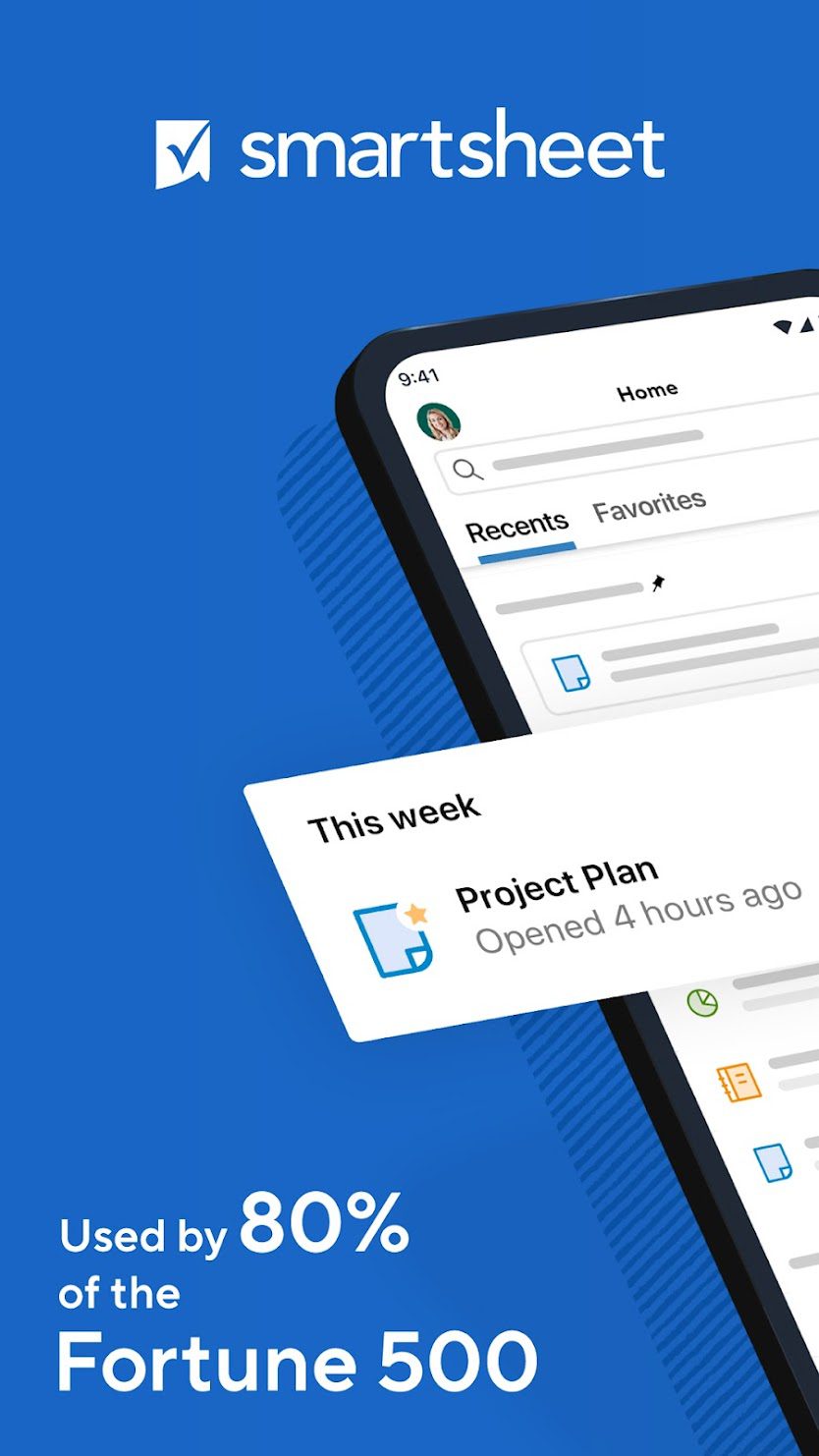 At premium rates, you will be available to clearly understand who and what is busy at a particular point. And load information is available in real-time. This makes it possible to quickly make changes to the team's workload, thereby ensuring high final results.


You may also like: 9 Great Android Apps to Create and Share Forms
VivifyScrum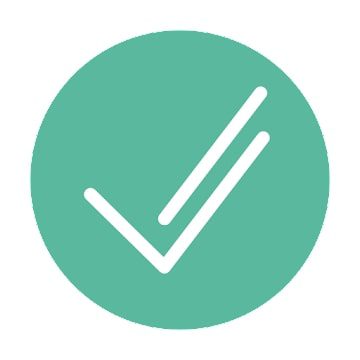 VivifyScrum is a great service for organizing your business. Here you will be able to create tasks and assign performers.
Use Scrum and Kanban boards. Small and large teams can use this service. In doing so, everyone will be able to achieve high productivity.
In this application you can track goals, tasks, time spent on them, create a new team and add participants.
This way, you will have access to customize all the tools specifically for your workflow.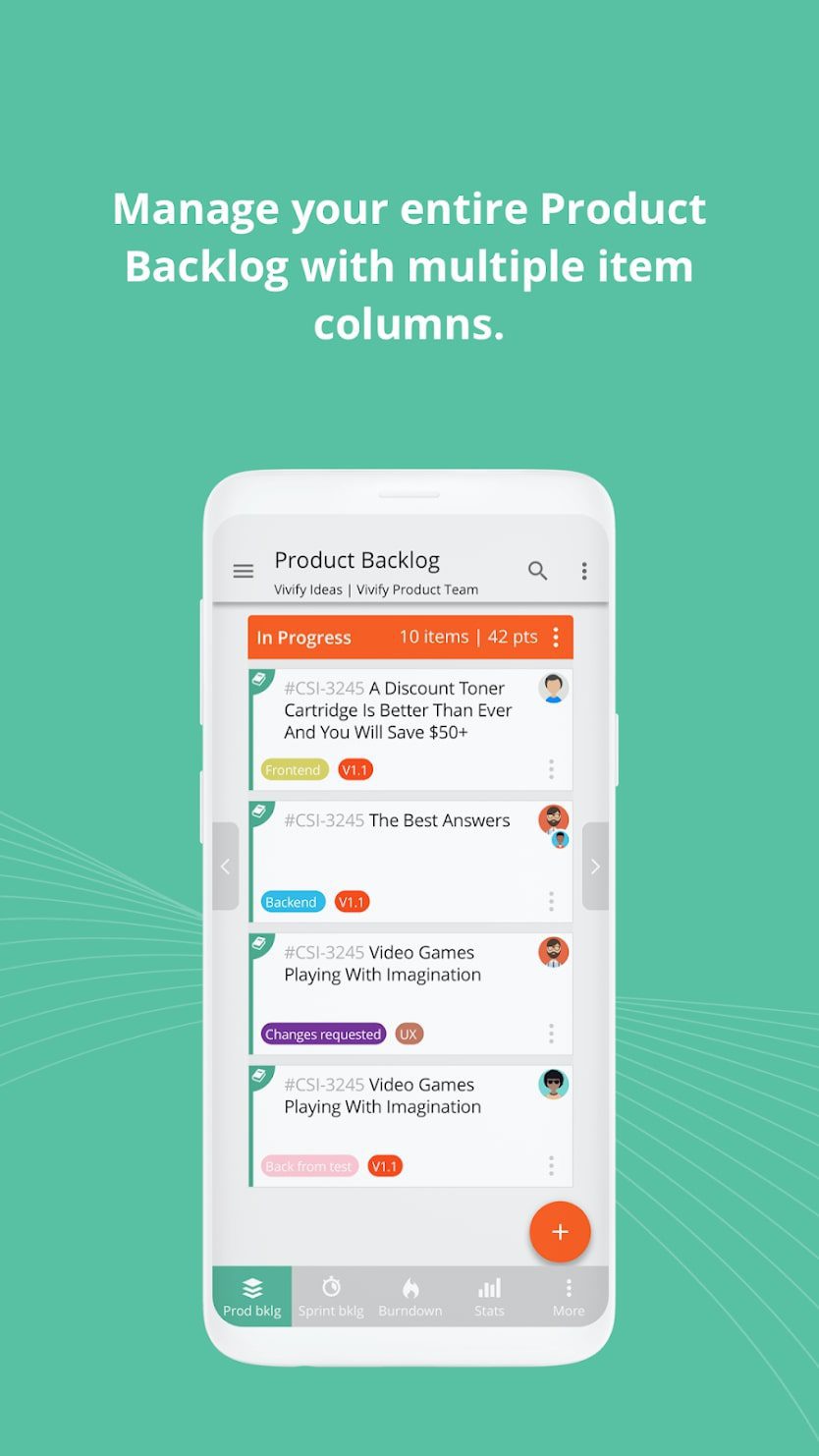 This service is cross-platform. You can use it on PCs and smartphones. Besides, this app has a free online course on Scrum, which you can access if you sign up for the tracker.


nTask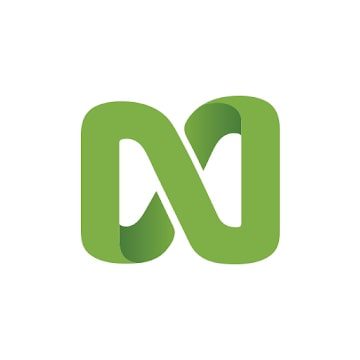 nTask will help you to create your workflow. Here you and your colleagues can work from different locations. Work will proceed without any problems or pauses.
Create teams, in which you can add other participants for convenient work. This way, no one will miss important info and relevant tasks.
Some tasks can be marked as important and high-priority so that the other participant. Understand what is now a priority and do not miss it.
You can mark responsible team members with the "@" function. A feature of this program is the ability to manage risk. Exclude the problems that may arise and avoid them thanks to this feature.
The assignment of responsible persons is also available for the elimination of risks. Create checklists of tasks and performers for a detailed follow-up. Maintain and review time logs to better understand how you can optimize your workflows.
By the way, there is color coding, which makes tasks more attractive and noticeable. Set reminders, then participants will be notified accordingly.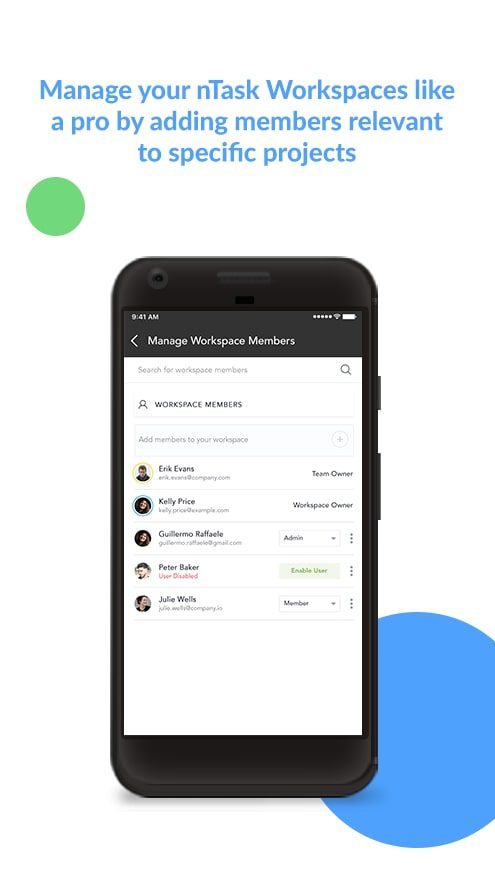 Besides, with the help of this service, you can organize various meetings. Plan the agenda in advance, set reminders, write the minutes of the meeting and future tasks that this meeting should perform.


Ora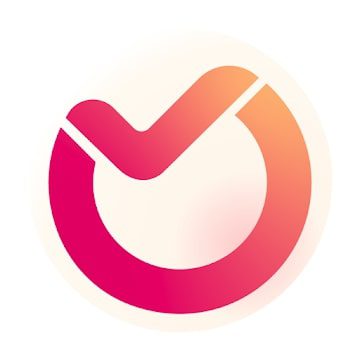 Ora is a great app for managing teamwork and all the tasks you create. It has different board templates, which makes it easy to customize your projects.
You can also create your own boards if the templates in this app don't work for you. For each of your projects, you can configure individual settings.
For example, you can customize its visibility, permissible resolutions, and exportability. Besides, there is an opportunity to communicate in the team chat.
So, all participants will instantly get the necessary information, while not interrupting the work. You can integrate with services like Slack, Google Calendar, and others to make your projects more productive.
If you already have projects created in other services, you can seamlessly integrate them into Ora.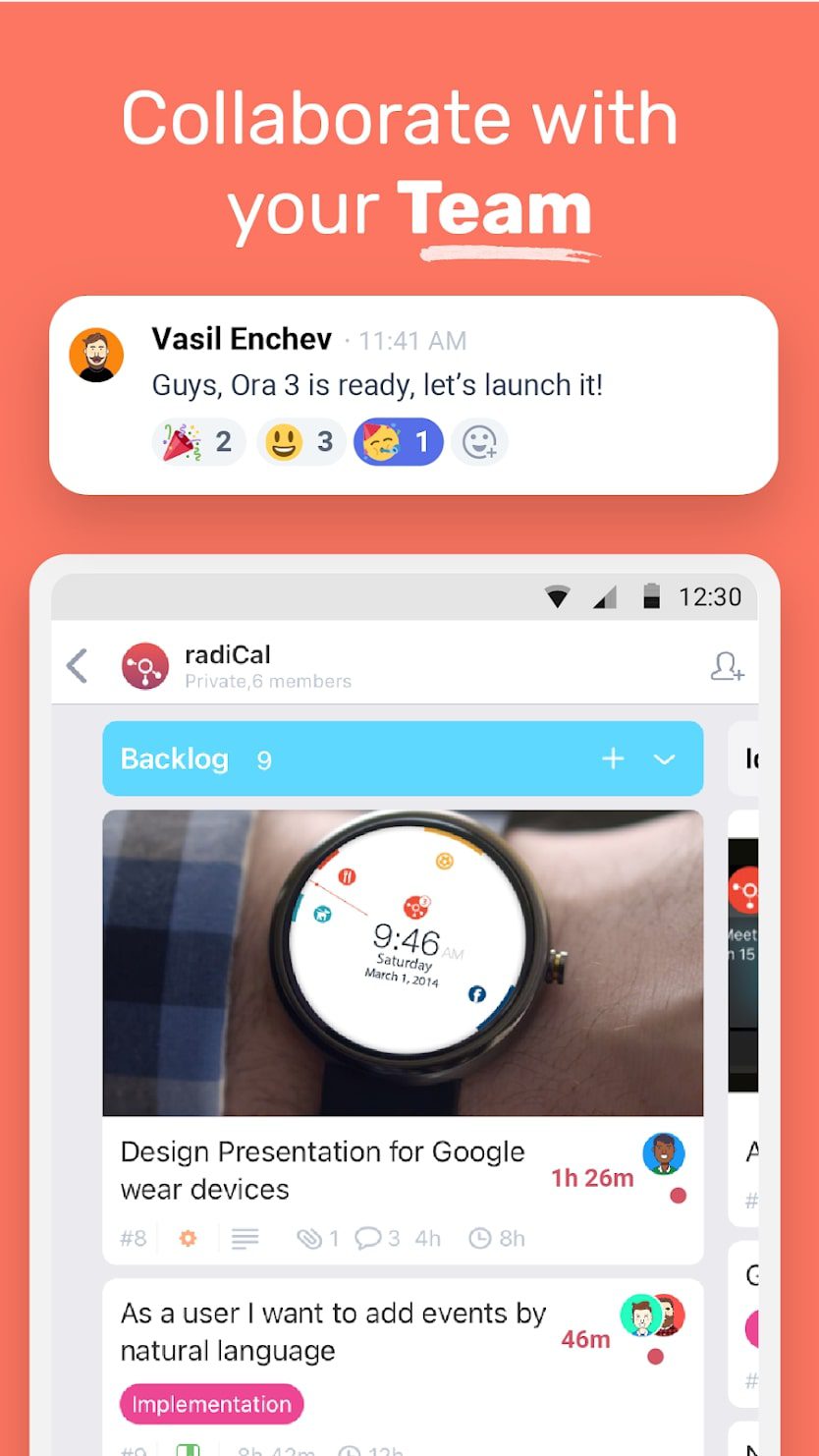 It's a free app with important features. However, if you want access to extra options, then buy a subscription you like.


monday.com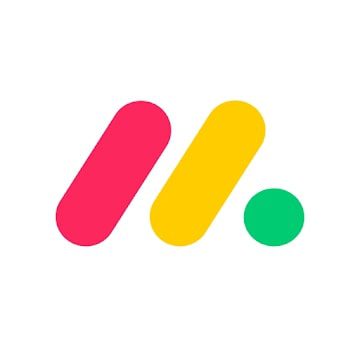 The Monday.com app helps you manage your team wherever you are. Help your team improve productivity and collaborate fastly. Create a workspace for proper work alignment.
This service is already used by a huge number of companies that optimize and improve their business. The functionality here is diverse, but it is very easy to use this application.
Set up task lists, set up a schedule, and control the plan with easy-to-understand charts. You can watch your team's progress in real-time. All tasks can be set up as you wish.
After creating a new task the performer will instantly receive a notification on his/her device. You can also set up reminders to help you spend your time more productively. For each task, you can also assign a member to be responsible for its execution.
At the same time, you can check the progress and make adjustments if necessary. You can set the right priorities for different tasks. This way, performers will know which project is urgent and which can be postponed to a later date.
Create recurring tasks and check them in real-time. Each performer will get regular reminders. For each task, you can choose a template from the huge number that is presented in this program.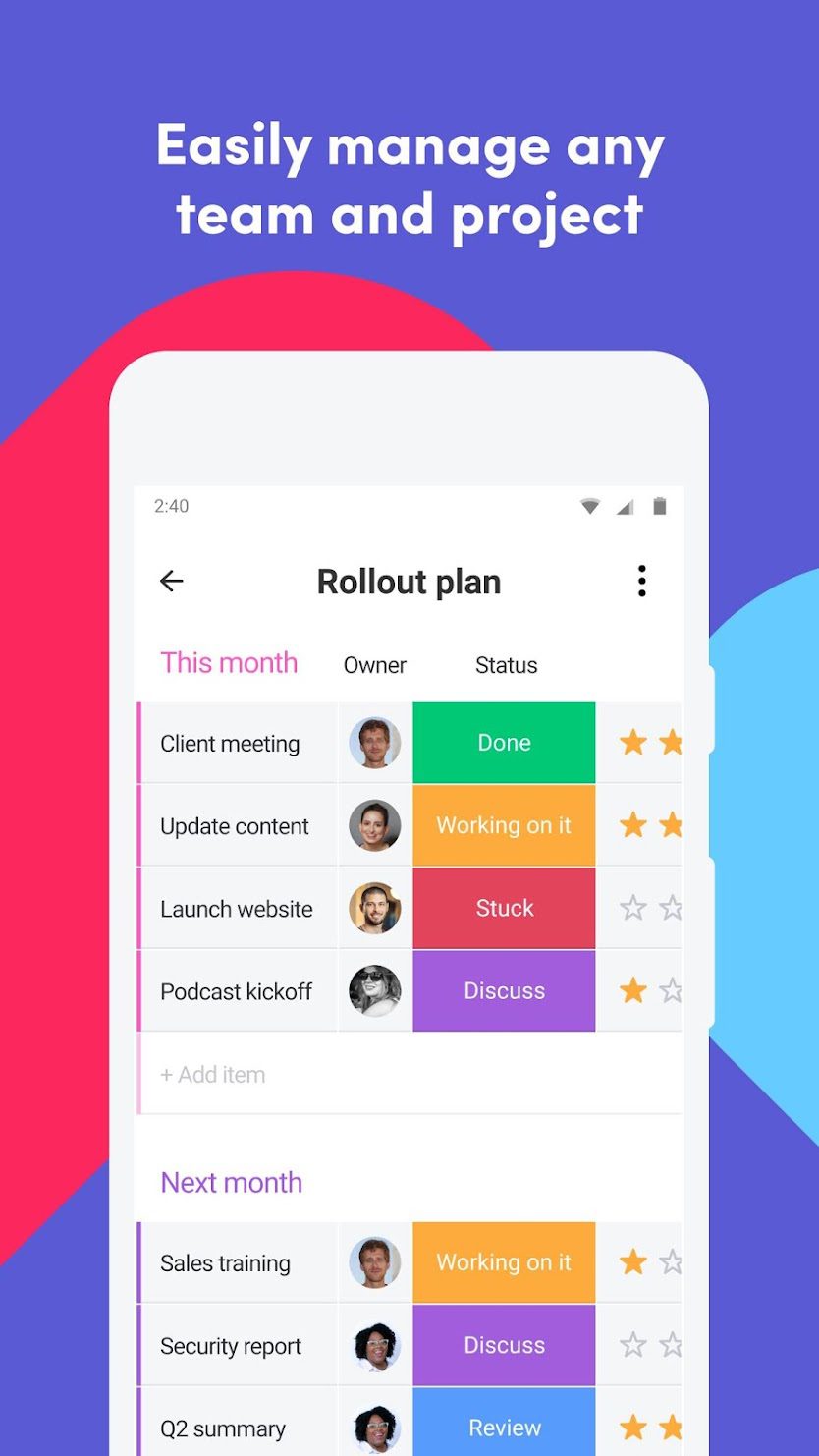 The free Monday.com app will give you freedom because now controlling your projects is no longer your problem. Optimize the work of your team and get better results.


You may also like: 9 Best Apps Like VectorVest for Android & iOS
Backlog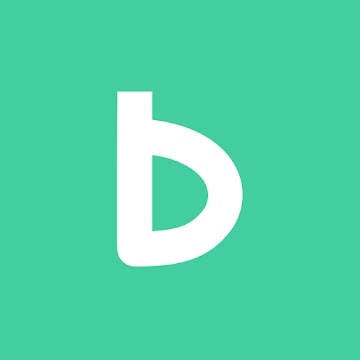 The Backlog tool is suitable for working together with other members of your team. Thanks to it, you will be able to increase productivity and improve your execution results.
Here you will be able to focus all departments of your business: design, IT, marketing, and others. You will be able to create new tasks, edit them, add comments and assign performers right on the fly.
The performer will be notified right away. Create tasks for your team. Here you'll be able to view their activity and the extent to which their tasks are completed. Set deadlines so your business won't have any issues with deadlines.
The tasks you create can be grouped and divided into different categories. Make your own watch list for easy monitoring. Your teammates can leave comments, which are saved and you can analyze them later.
Also here you can keep track of the mistakes made. Find a way to eliminate them in the future and improve your work processes. A unique feature of this app is the ability to add documents you need for business. All participants will have access to them.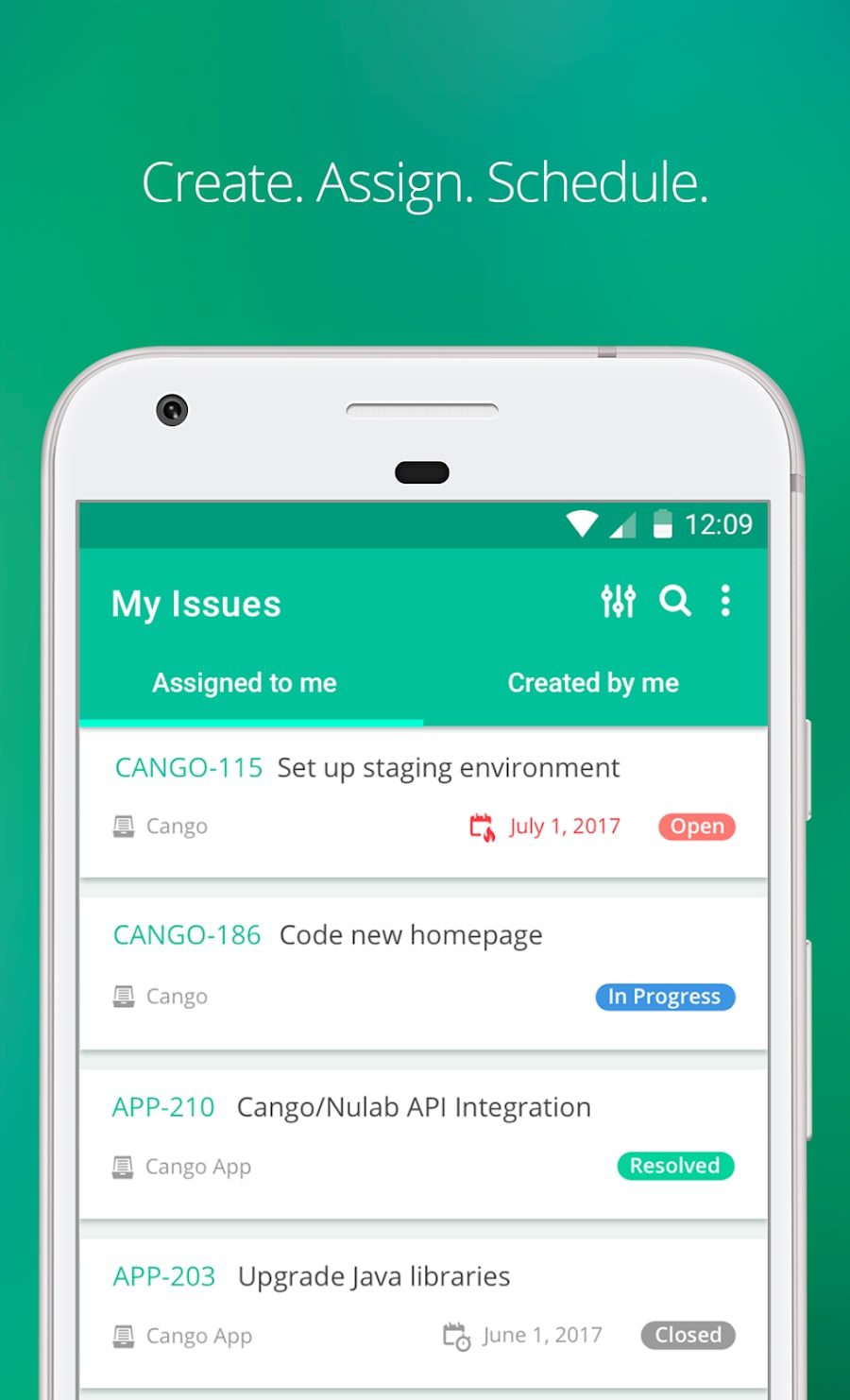 The free Backlog app will definitely help you strengthen all the processes in your business. This scrum tool will always be available to you anytime and anywhere.