Any celebration is a very pleasant experience, but it takes a lot of effort and time. Organizers do not always have time to order or make their own high-quality invitations and send them to guests in advance. Besides, there are a lot of important organizational moments.
So, the time or money to develop cards with a designer simply does not remain. You may have to make the invitations by yourself. Now you don't need to have the skills of an artist to make attractive themed cards.
There are special services and apps where you can make a custom design for 40 minutes. So, we advise you to try these best digital invitation card maker software for Android, iOS, Windows.
Also, we recommend you to use these best happy birthday frame apps to surprise your friends and guests.
Invitation maker & Card design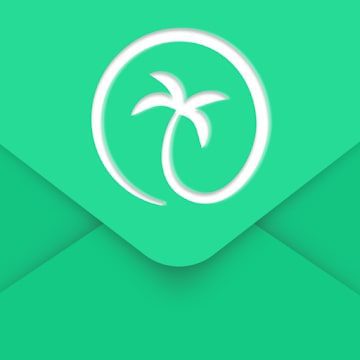 This is another good tool that you can use to create email invitations. The app is also free. You only have to buy a subscription if you want to remove the ads that go with the creative process.
Invitation cards can be created with or without frames. The library has a large number of backgrounds to choose from.
The application offers the user a large number of templates that differ in style, number of decorations, and design. There are a large number of different categories among which you will be able to choose the one that best suits your event.
After selecting a category, you need to choose a template. All the templates here are designed by professional designers. So, your invitation card will look like you made it to order.
When you choose a layout, it will open the editor mode, where you can insert extra decorations and create a unique design.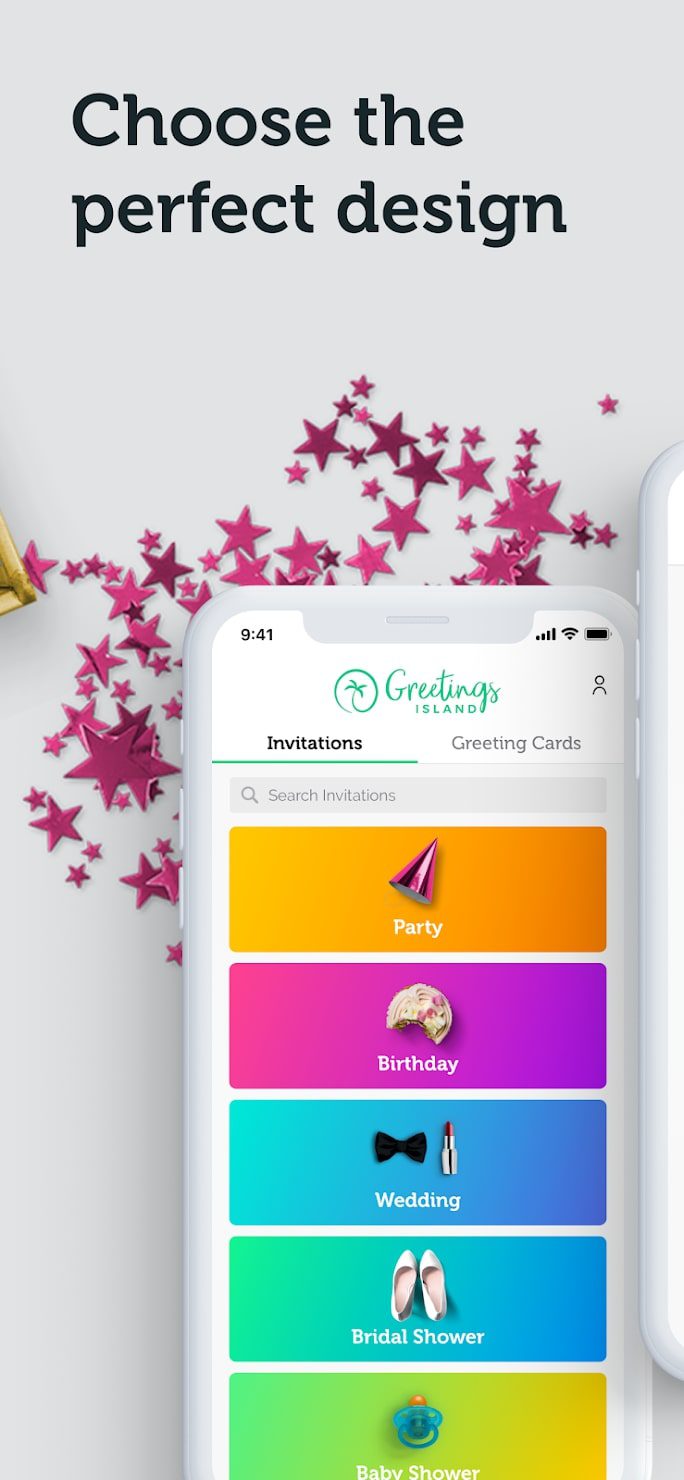 You can save the finished invitations and send them out to all the recipients. All in all, it is quite a simple and at the same time convenient application.



You may also like: 11 Best Free Sticker Maker Apps in 2021 (Android and iOS)
RonyaSoft Poster Designer
RonyaSoft Poster Designer is great for creating posters, stickers, invitations, and much more. You can do this with regular graphic editors as well, but you need to have experience with such apps and understand their functionality.
Here you can easily create your own project using the extensive base of templates. It significantly saves time.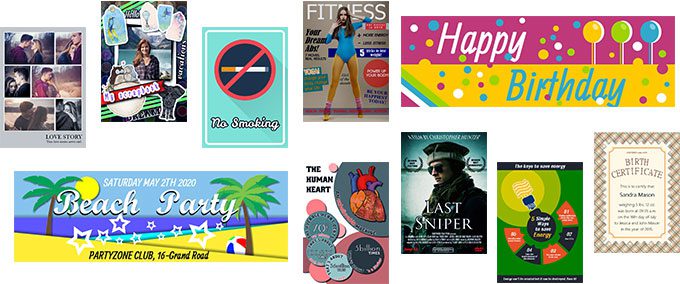 There is a built-in collection of backgrounds and graphical objects. Also, you can upload your own variants via the convenient menu. Each object has detailed properties where you can set extra parameters. Dimensions, rotation angle, visibility percentage, gradient, stroke, and shadow.
Use the "Edit" section with the ability to crop the shape. To add different frames a special tab is dedicated, where there are detailed settings.
You can choose the color of the frame, edit its size and shape. Besides, several other settings are available, such as displaying headers and cut lines. The interface is designed in a fairly accessible and modern style.

Adobe Photoshop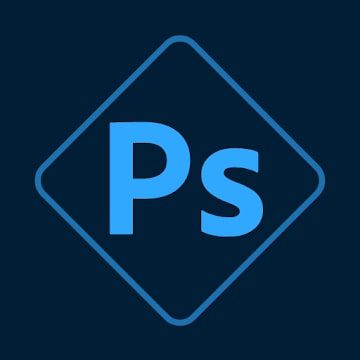 Adobe Photoshop is one of the most famous representatives of graphic editors. It is actively used by professionals and amateurs around the world.
The arsenal of the program contains all the tools that you might need when creating any kind of graphics. Thus, it is also perfectly suited for the creation of invitation cards.
To begin with, it's worth noting that the program provides several work areas: photography, drawing, typography, 3D, and motion.
For each of them, the interface is customizable to give you the best possible user experience. For each tool, the top line displays extra parameters.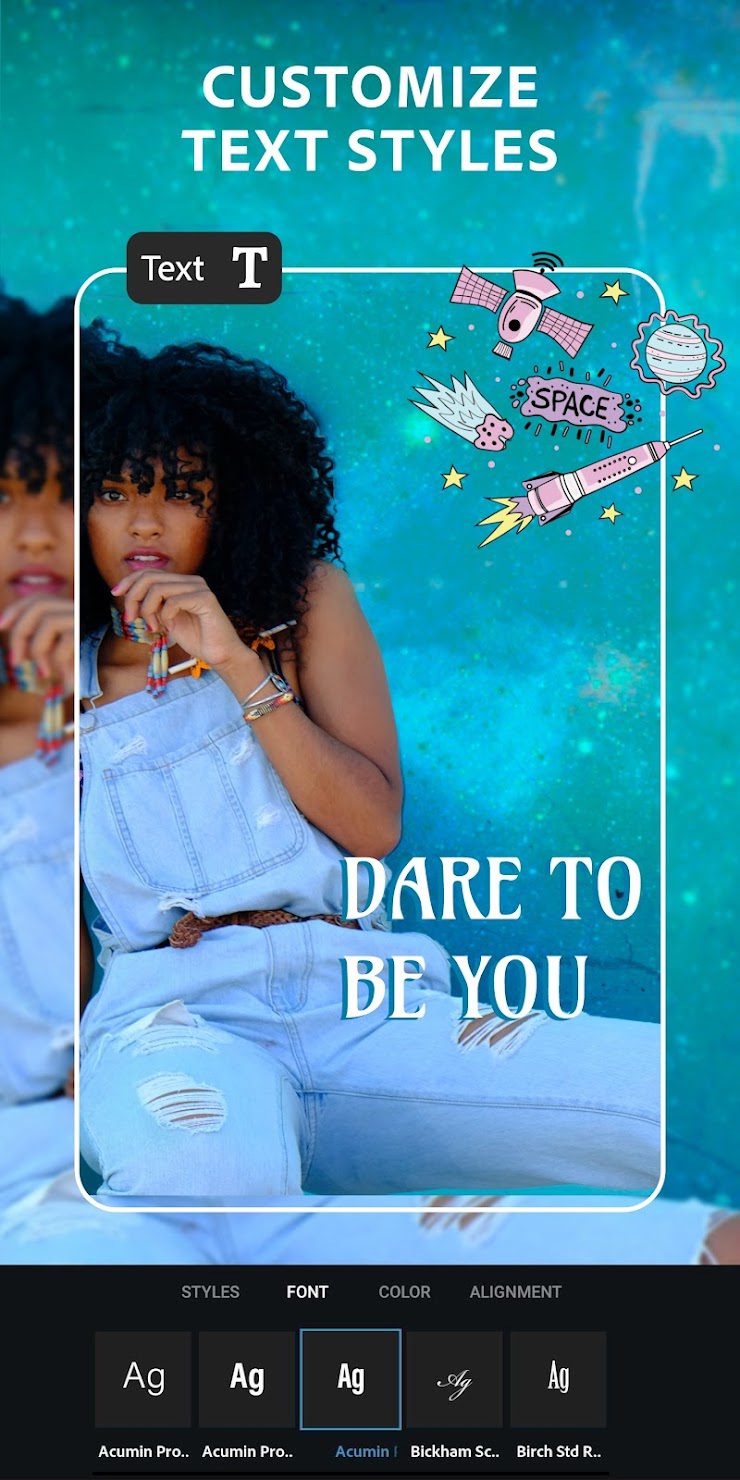 Here you can copy layers, customize their names and transparency, as well as the type of blending. But, there are even more unique features here.
First, there are layer masks that can be used to apply the effect only to a certain part of the image. Second, quick corrective masks like brightness, curves, gradients, and the like. Third, layer styles: pattern, glow, shadow, gradient, and more.
There's also the ability to edit layers in groups. This will be useful if you need to apply the same effect on several similar layers.
Adobe Photoshop has a wide range of possibilities for transforming the image. You can tweak the perspective, tilt, scale, distortion on your photo.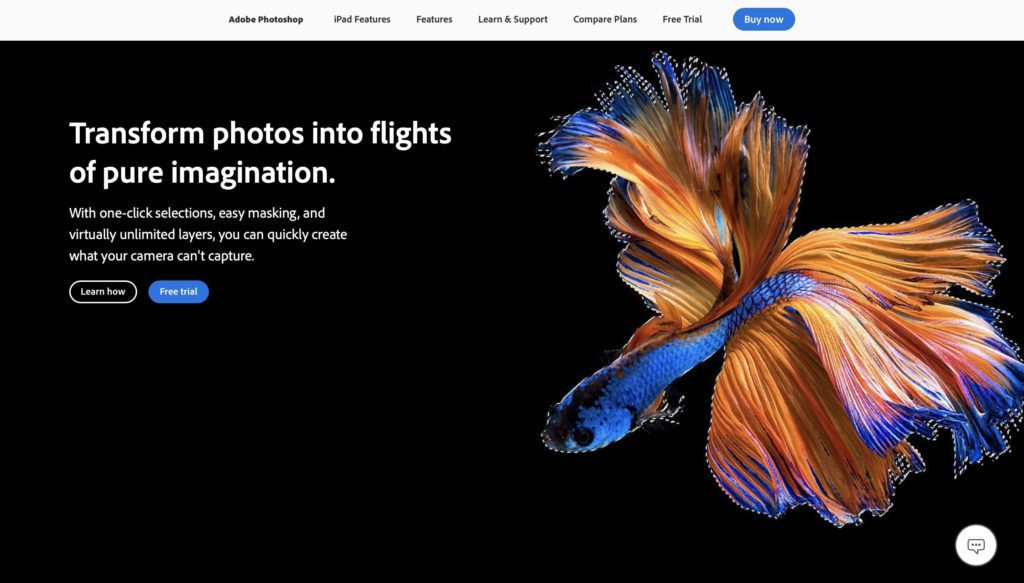 Besides, there are many fonts, each of which can be changed. So, it is not for nothing that Adobe Photoshop is the most popular graphic editor. All these features will be useful for every user to create his own cards.



Wedding Invitation Card Maker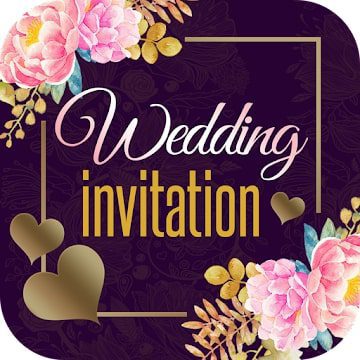 This app is designed specifically for making wedding invitations. It has ready-made templates that just need to be filled out.
The work of creating a custom design in this program takes several steps. First, you need to fill in the text in the main blocks and determine their location.
Then insert the date and time of the celebration. Choose a design. Ready options are in the "Cards" menu. Jump to it is located in the upper right corner.
There are a large number of backgrounds, styles, and designs in the library – you're sure to find something for yourself. In the end, you can add extra decorative elements – stickers, quotes, patterns, vignettes, photos.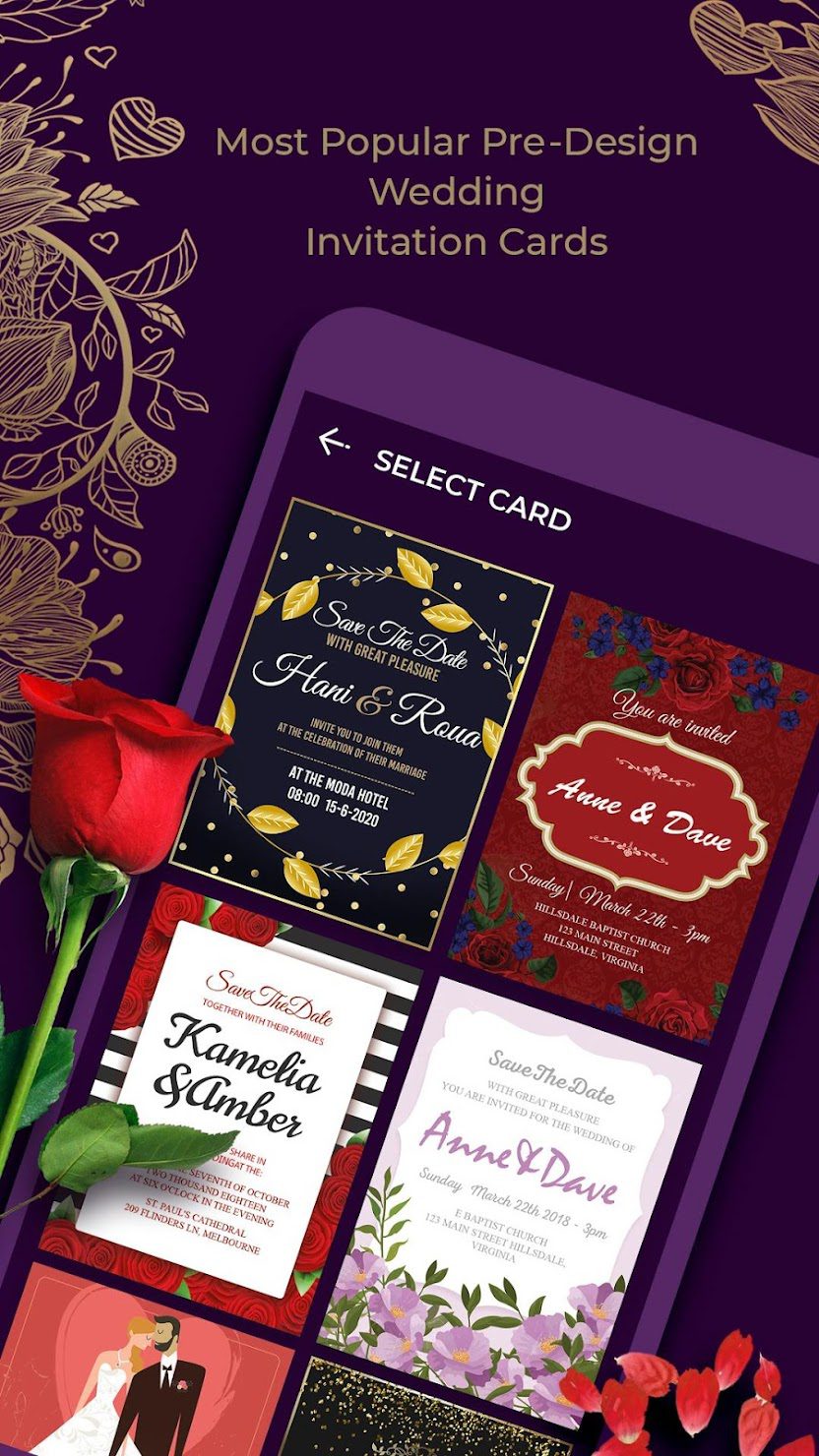 When your invitation card is done, you can save the image to your device or send it via e-mail to your friends.

Canva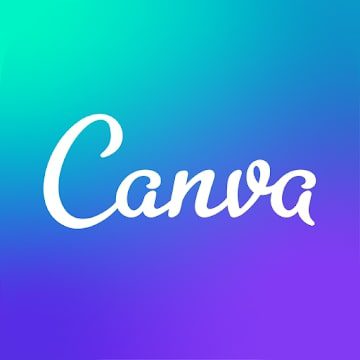 Canva is a popular graphics and document editor that helps you save time and money.
Any image you add to your layout can be edited. Select and change filters, crop the frame, enhance the picture quality, rotate, and even animate it in the photo editor.
This service allows you to create designs for all occasions. Banners, posts, newsletters, logos, presentations, business cards, profile caps, and even websites.
But, we are interested in creating invitation cards. Here we will tell you about the functions that are suitable for this purpose.
Here you can find photos, buttons, icons, infographics from the home page or from a category. Special icons on the images will show which ones you can take for free.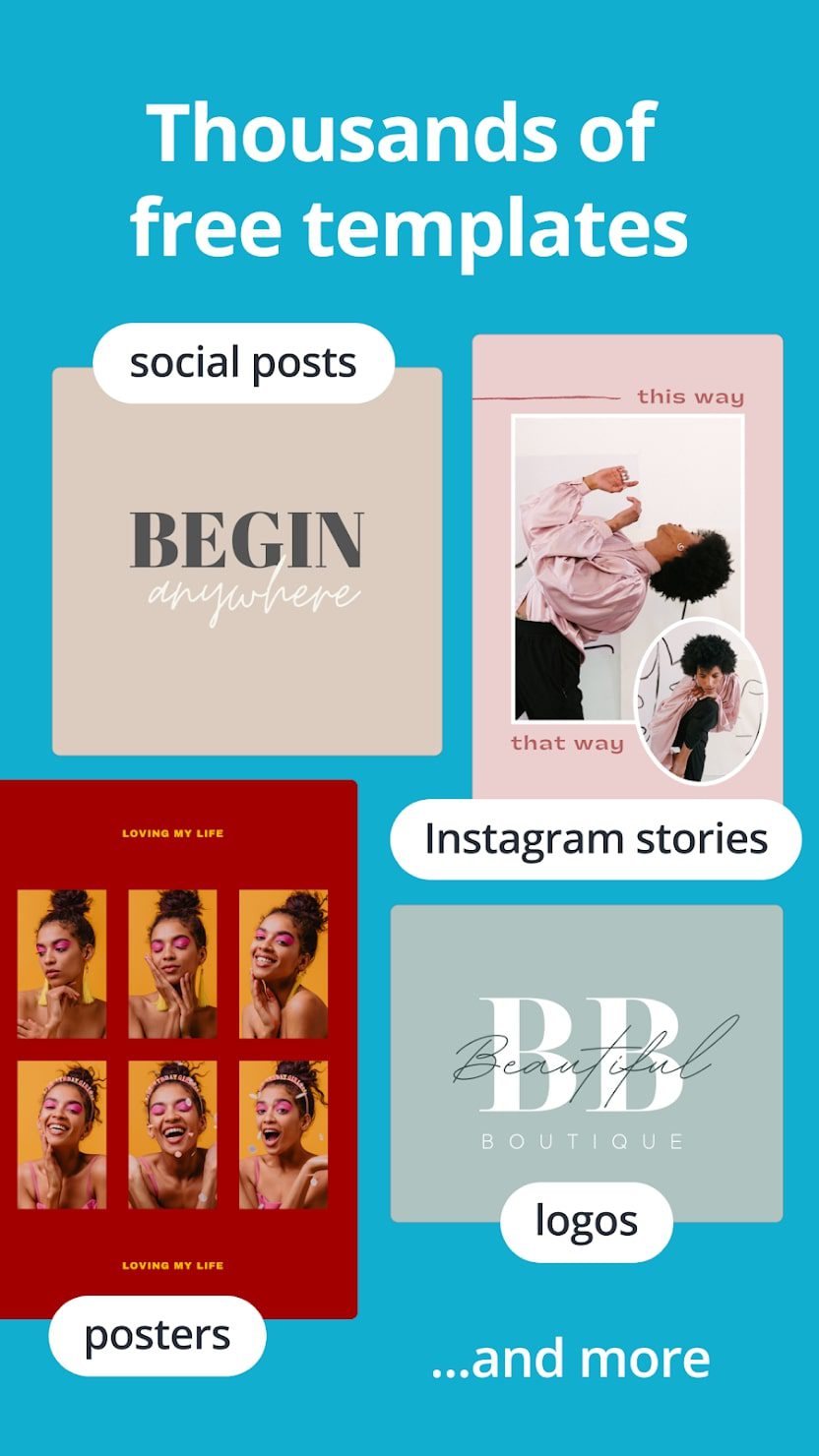 If you don't want stock images, upload your own photos and create the visual you want. What's more, you can edit them.
Link your social media accounts to your Canva account to automatically send your invitations. Mark your calendar with the day, the image you want, the social network, and the exact time you want it sent.
Canva exists as a website and mobile apps for iOS and Android. And drafts and finished images created under the same account are synced across devices.
The advantages of this service are:
Ease of use. Canva is mainly designed for beginners.
Extensive free functionality. You have access to 8,000 free graphic templates. Any template can be edited. Change the text, appearance, replace the original photos with your own, add icons or other decorative details.
Designs for any purpose.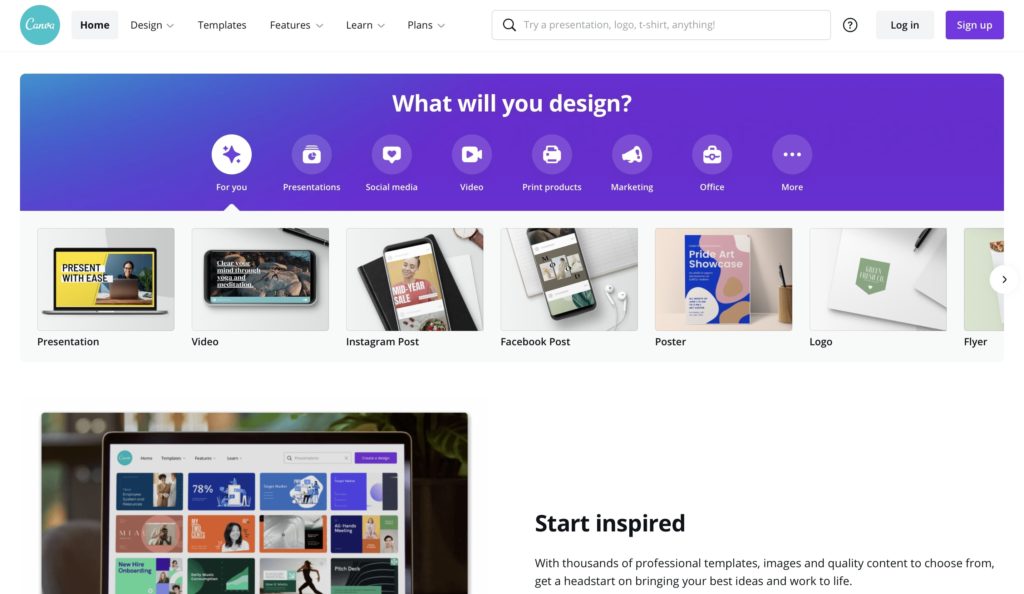 Canva is a simple and clear editor with a wide range of functions. The service will become an indispensable assistant. The free version is enough to make awesome invitation cards.



You may also like: 8 Best Apps to Animate Still Photos on Android & iOS
Posteriza
Posteriza can also help you create invitations, posters, or other similar graphics. The main application window is divided into two zones: tools and workspace. You can adjust the size of each module, but you can't swap blocks.
To add text, four lines are used, applied to the canvas with line spacing and user-settable dimensions. It is worth noting the extensive font options. Shade, size, alignment, outline, scale, spacing, top margin, color, presence or absence of a frame is set.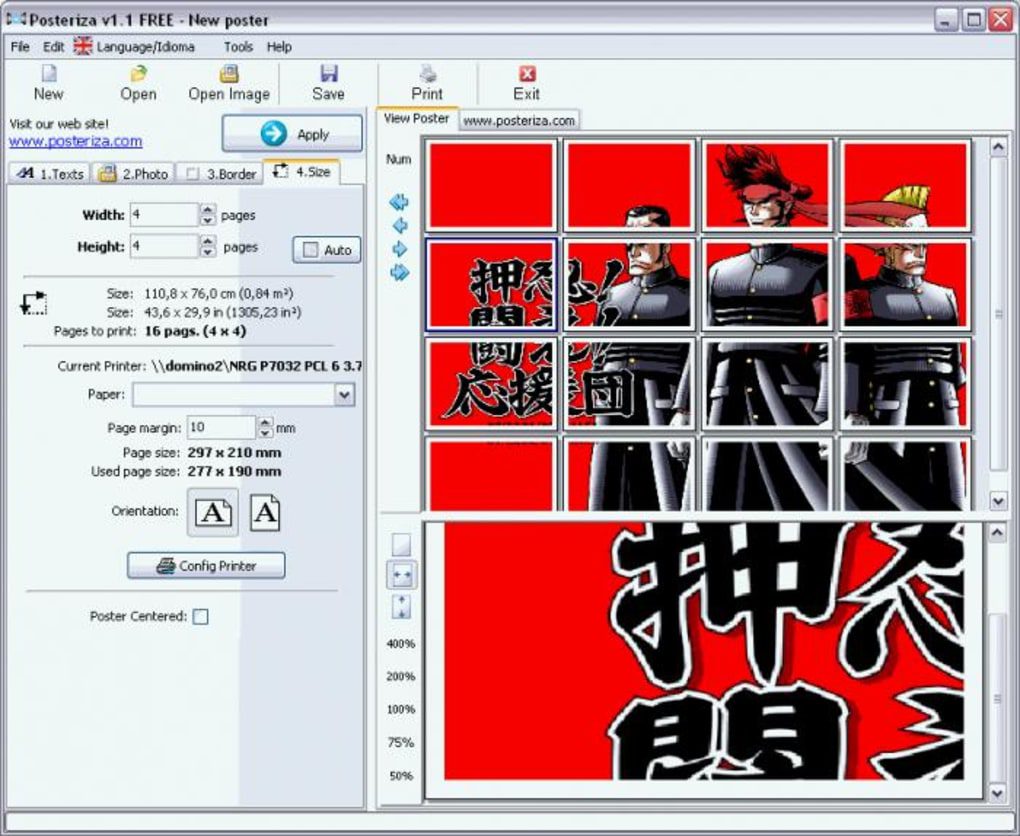 The working area is conventionally divided into two zones. One contains all the possible tools, they are sorted out in tabs, and their settings. In the second, there are two windows with the project view.
You can add an inscription to your card using this function. The program includes a set of fonts and their detailed settings. Four lines are given for filling in, which will then be transferred to the poster.
Besides, you can add and adjust the shadow, change the color. Use a frame for the caption to make it stand out in the image.
Posteriza has no built-in backgrounds and different images, so you have to prepare them in advance and then add them to the program. In this window, you can customize the photo display, edit its location and aspect ratio.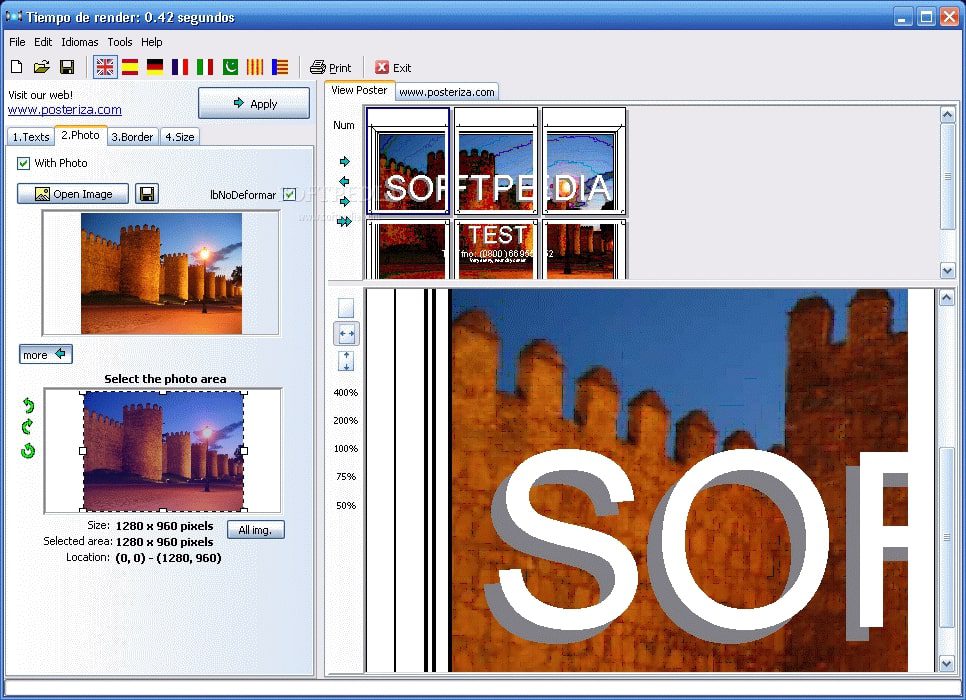 When your work is done, you can see the preliminary version of the project and then print it on the printer. The application can be downloaded free of charge from the official website of the developer.

Punchbowl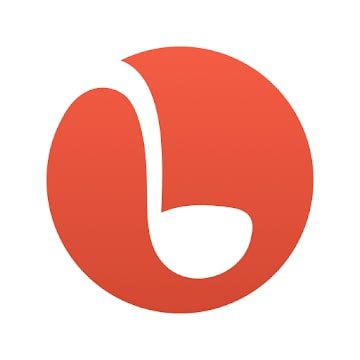 The Punchbowl app allows you to create beautiful invitations for any event.
There are a large number of different templates, which you can use for free. Especially this application is suitable for creating invitations for children's events.
Here are exclusive designs with Frozen, Avengers, Peppa Pig, Trolls, and others. When creating a layout, you can add photos from your gallery, make a guest list, and more.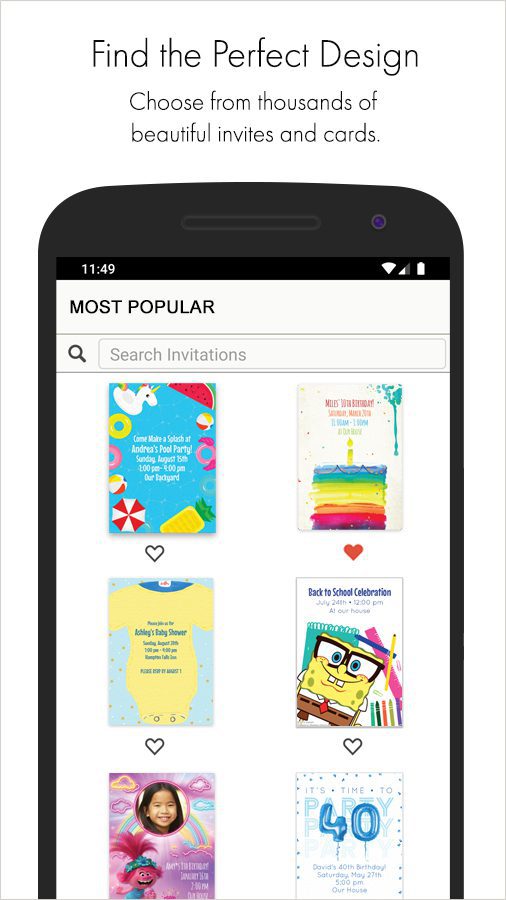 Invitations can be sent via email. This is very handy, especially if you need to do a mass mailing. You can schedule it for any date that suits you. What's more, here you can keep track of who received your invitation and responded to it.



Evite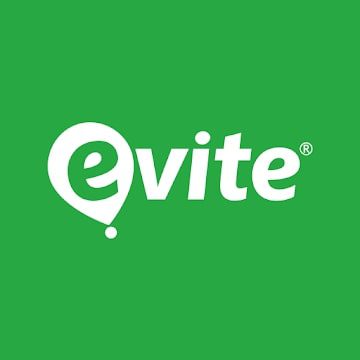 This program will appeal to those who like to use a large number of settings and parameters to create unique images.
With Evite, you can make not only wedding invitations but also postcards and notices of any upcoming celebrations.
The work is facilitated by a built-in filter that sorts tools into thematic categories.
If the user enters "wedding" into the search box, he or she will get a matching set of ready-made layouts, design tools, and extra decorations.
First, the user chooses a ready-made template, and then he can edit it to his liking. Here you also need to add basic information – fill in the text blocks with the title, date, and location of the event.
If you have allowed the app access to the contact list on your device, you will be able to share your invitations right after they are created.



Invitation Maker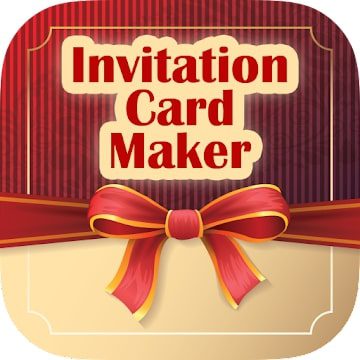 This app will allow you to create invitations for different celebrations, such as weddings, birthdays, and other events.
Ready-made proposals are divided into thematic categories, and the user can navigate to the one that corresponds to his or her needs.
So, for example, a set of designs and styles for wedding cards is in the tab "Wedding".
You can choose either a classic template with thematic patterns or make an exotic invitation with an unexpected design.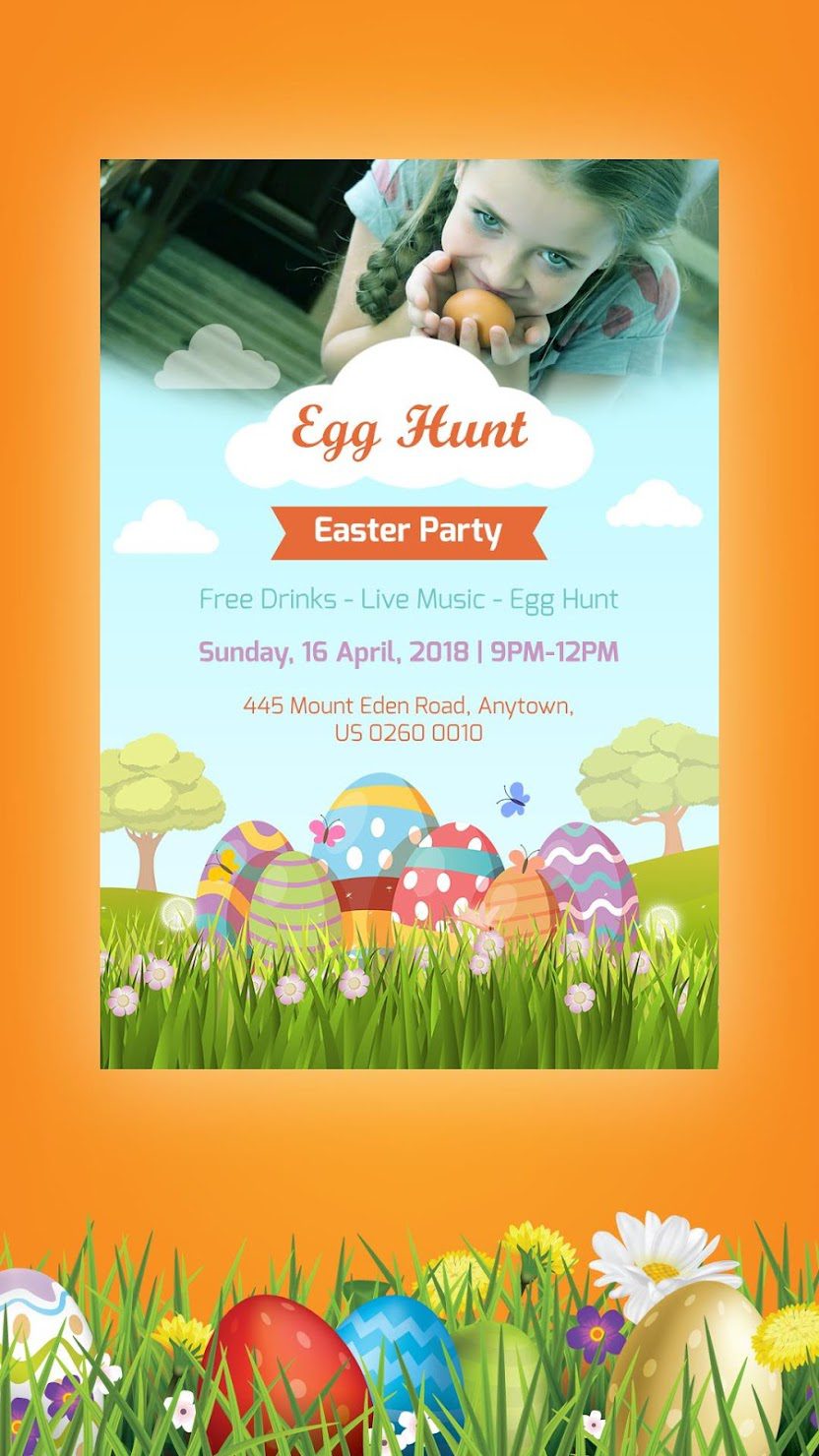 After the user selects the basic layout, he can set individual parameters for his image. When the final result is ready and approved, the file can be saved to your device. It can then be sent via email or social media.


Invitation Card Maker: Ecards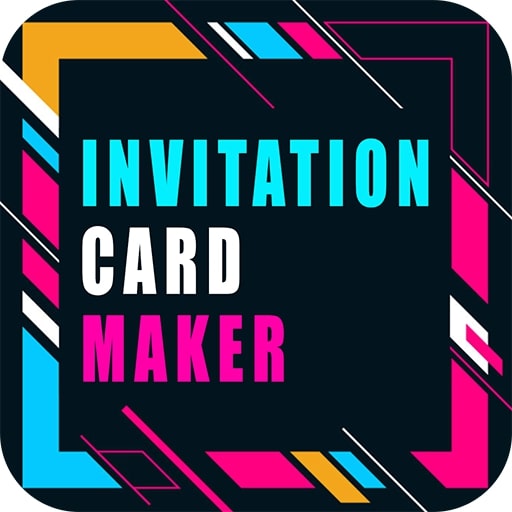 This app lets you create truly original cards and invitations. You will be able to create them using ready-made templates as well as by yourself. To do so, you will have access to an extensive toolbar.
You can enter information about your events, specify the time, and leave notes. You can edit the templates at any time.
Share your virtual invitations with your friends and acquaintances via social networks or messengers. To make invitations according to the template, all you need to do is to choose a suitable option from the assortment.
To create such a flyer from scratch, you can use different stickers, emojis, background designs, and so on. For unique invitations, you can also use images from your gallery. For the text, there are many interesting artistic fonts available.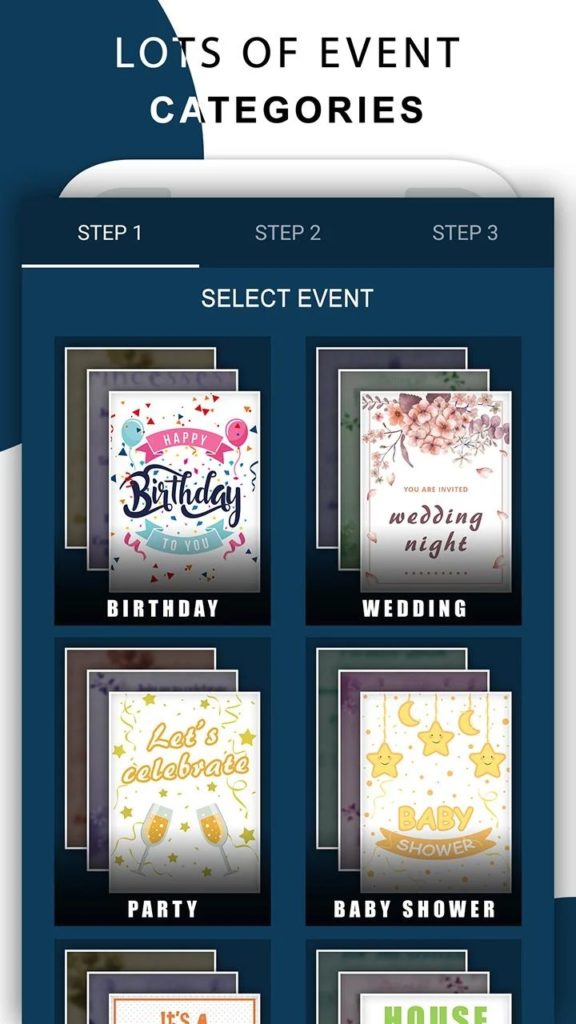 There are separate categories for stickers and emojis. You can also edit the invitations to any desired format, or aspect ratio.

You may also like: 11 Best Dynamic Wallpaper Apps for Windows 10
Video Invitation Maker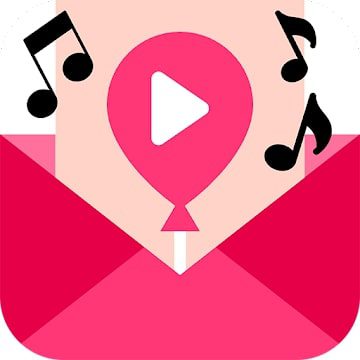 The Video Invitation Maker app is different from the previous ones. Here you can create non-standard invitation cards.
There are pre-made templates that are conveniently divided into categories. These templates can be edited according to your preferences.
You can also create the invitation from scratch, without using any layouts. The invitation here turns out animated, you can add music to it.
Choose a background from a large collection of high-quality images or upload your own image from your smartphone gallery. You can also set a plain background or a gradient of the color you like. The layouts feature a variety of sizes and proportions.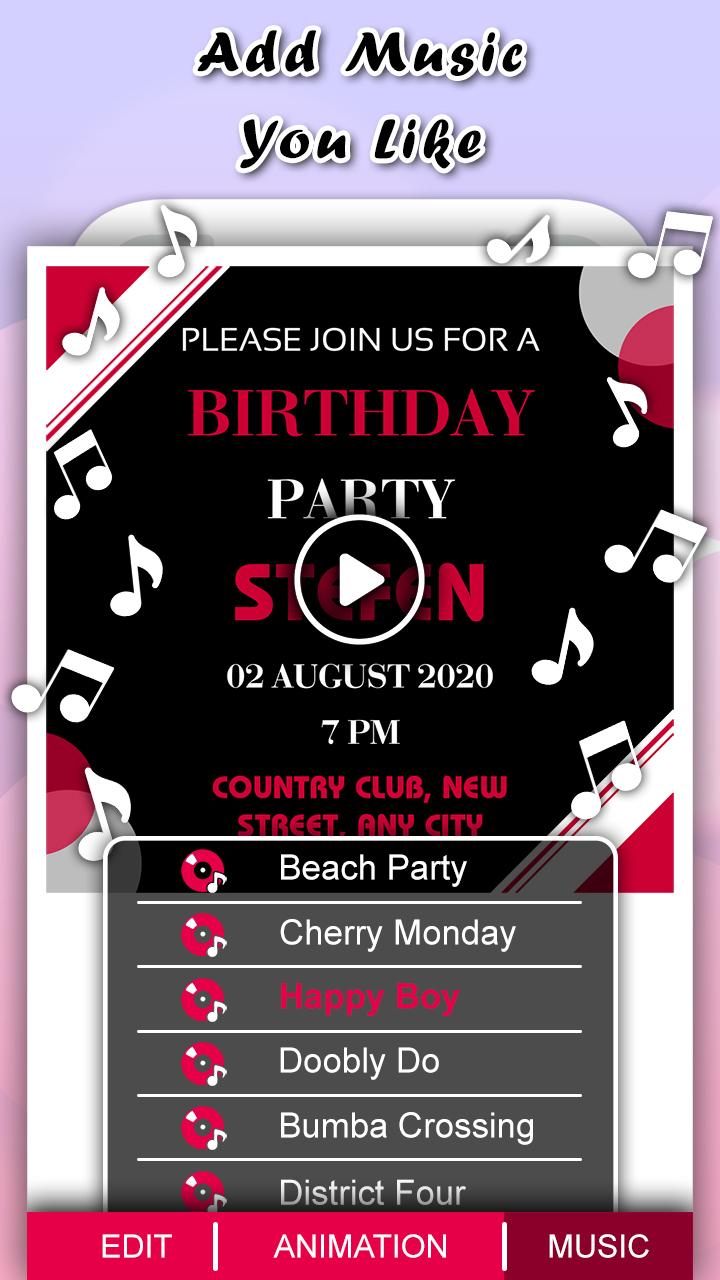 Besides, there is a nice collection of stickers with which you can decorate your invitation card. They are also divided into categories, which is very convenient. You can save the invitation to your smartphone gallery or share it on social networks.