Breeding games may not be everyone's cup of tea, but hear us out: they're the best way to unwind after a long day of work or just to pass the time during a commute. As luck would have it, we've rounded up the best breeding games for your Android or iOS you could try.
From raising and collecting adorable creatures to cultivating your own farm, these games will have you loving and caring for your virtual critters like they're a part of your family. Whether you want to breed dragons, monsters, or cute and cuddly animals, we've got you covered.
These are more than just cute graphics and idle tapping – they will put your strategic skills to the test too. Ready to become a virtual pet parent? Let's get into it!
Dragon City Mobile
Are you a dragon fanatic looking for your next mobile game obsession? This might be the one! It's an ideal combo of city-building strategy and monster-collecting awesomeness.
First off, the graphics are awe-inspiring. From the floating islands to the intricately made dragon habitats, every aspect is visually stunning. And speaking of dragons, there are over 1K to collect and breed, with new ones being added every week. It's impossible to get bored with so many types to discover and train.
But what really sets it apart is the depth of gameplay. There's so much to do beyond just breeding and collecting here. You can complete quests, battle other dragon masters, and even unlock advanced parts like the Ancient World. Plus, the game's social aspect adds an extra layer of fun. Joining alliances with other masters opens up a whole new world of trading, gifting, and battling.
But don't think it is all fun and cute fire-breathing monsters. There's a real strategy involved in building your city. You have to carefully balance habitat farms while also training and evolving your dragons. It's a challenging but incredibly rewarding exp.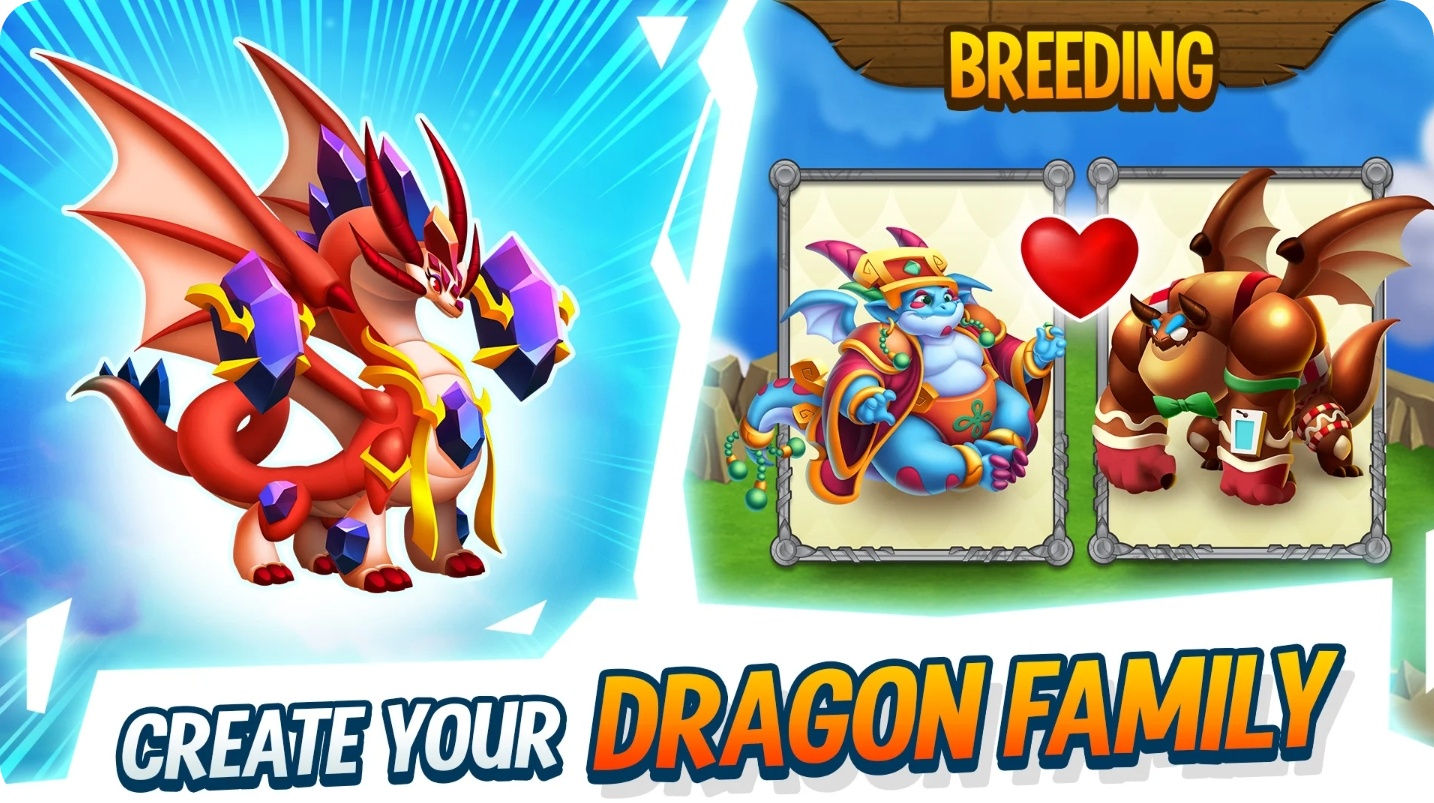 You may also like: 11 Best Multiplayer Farm Games
Dragon Mania Legends
This game is a place where dragons reign supreme and adventure awaits around every corner. If you want a sim that's fun for the whole dam, give this one a try.
One of the things that sets it apart is the incredible variety of species you can collect and care for. There are tons of breeds, so you'll never run out of buddies to hatch, breed, and upgrade. As you rank up your fiery pets and boost their skills, you'll be able to take on even bigger challenges and dominate the competition.
There are also plenty of mini-games and side missions to keep you entertained. You can feed and care for your dragons in order to earn bonuses and upgrade your team, or you can send them to the school of magic. And with seasonal events, new content, and special guests, there's always smth new to discover in this magical world.
The game makes it easy to connect with other users and form alliances. There's a real sense of community that makes the exp even more rewarding. And with the ability to adjust and decorate your own fantasy city islands, you can truly make the game your own.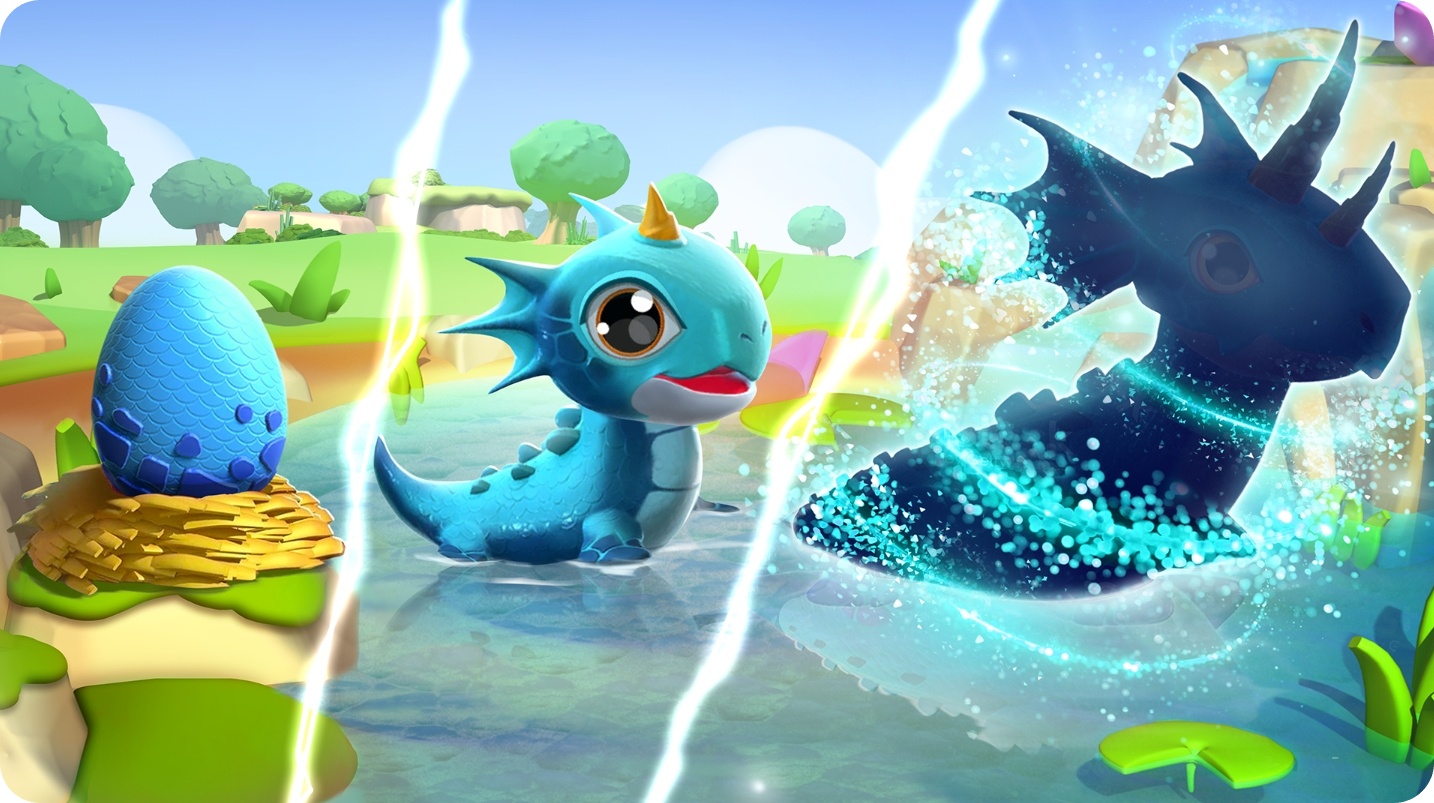 DragonVale
Ready to enter a world filled with enchanting creatures, floating islands, and epic quests? That's what this game is for! It's not your average run-of-the-mill game; it's a legendary adventure of a lifetime.
First things first, let's dive into the visuals. As soon as you step foot into the game, prepare to be dazzled by the breathtaking graphics and captivating animations. The artwork for each dragon egg will make your jaw drop, and the Dragonarium is the ultimate spot to see all the dragons you breed and hatch.
But hold on tight, it is not just about collecting. It's also about being a responsible dragon parent. From nurturing them to harvesting treats, you'll need to spoil your pets to rank them up. And with every new one, you unlock new decorations, habitats, and thrilling seasonal events.
Now here's where things get interesting! The game lets you unleash your competitive side by racing against other users and embarking on exciting quests to win epic treasures. Feeling like a team player? Join forces with pals and hatch those hard-to-find rare dragons together.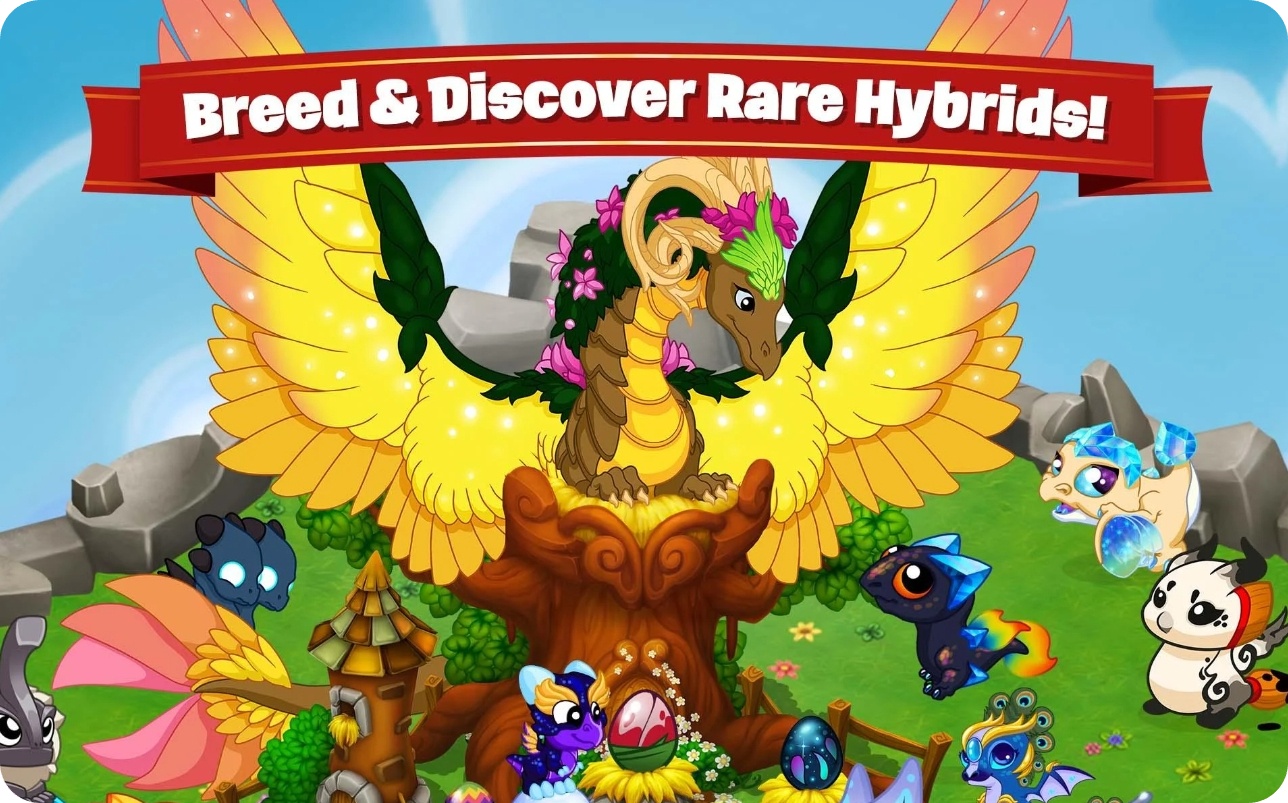 Dragon Paradise City
Are you tired of collecting boring old pets like cats and dogs? Well, this one is right up your alley. It lets you collect and raise your very own dragons. That's right, you can form a pack of flying fire-breathing creatures.
There are over 100 species to pick from, so you'll never run out of new and exciting species to add to your pack. And the best part? New ones are added every week, ensuring that your pack will always be fresh and unique.
You have the ability to cross-breed species and make a one-of-a-kind species that no one else has. And as you evolve your pets, you'll be able to expand your pack and build a paradise city filled with these magical creatures.
But the fun doesn't stop there! You'll also be able to participate in battles with other masters and unlock new items. And if you need smth more chill, you can simply hang out with your dragons and play mini-games.
Overall, Dragon Paradise City is the perfect game app for dragon lovers, animal and character training enthusiasts, and anyone who needs a fun and engaging way to pass the time. So what are you waiting for? Download it today and start collecting those dragons! And the best part? It's completely free to play.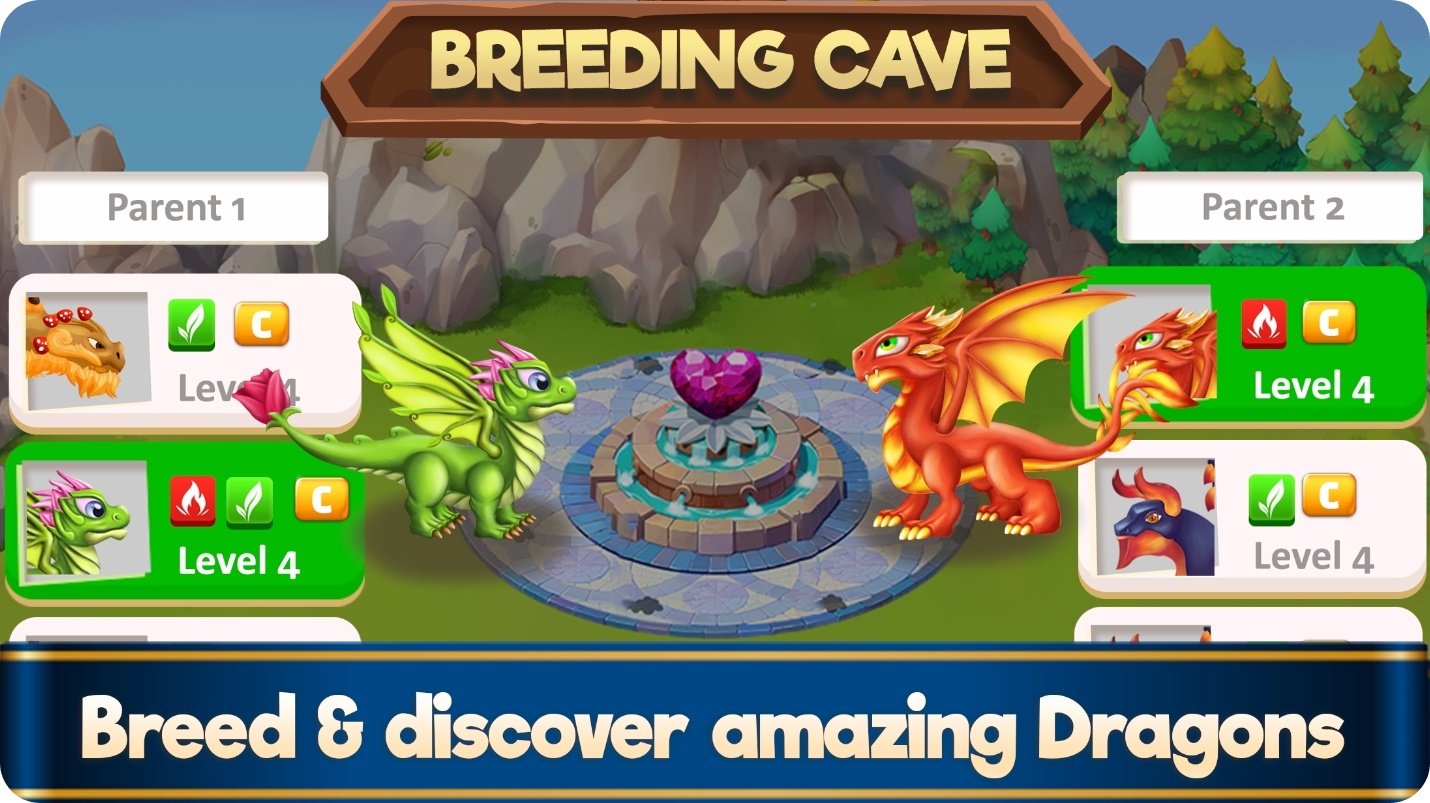 Dragon Tamer
This game lets you embark on an epic adventure filled with powerful dragons and fierce battles. From the moment you enter it, you're transported to a stunning dragon paradise filled with vibrant colors and breathtaking landscapes. But don't let the scenery fool you, there's fierce competition waiting for you ahead.
One of the best aspects of this one is the extensive lib of creatures that you can get and raise. There are over 100 to be exact, and each with their unique abilities and personalities. Thus, you'll be able to craft an unstoppable league of dragons.
You'll also get to breed dragons and unlock new abilities, which makes for an even more exciting exp. It's like it knows you've always wanted to be a dragon-breeder, and it's fulfilling that childhood dream.
Speaking of which, let's talk about the challenges. The game boasts a vast lib of challenges to keep you hooked on the process. From daily quests to battling in the arena. You can challenge users from around the globe and join Alliance events. It's an ideal mix of competition and socialization.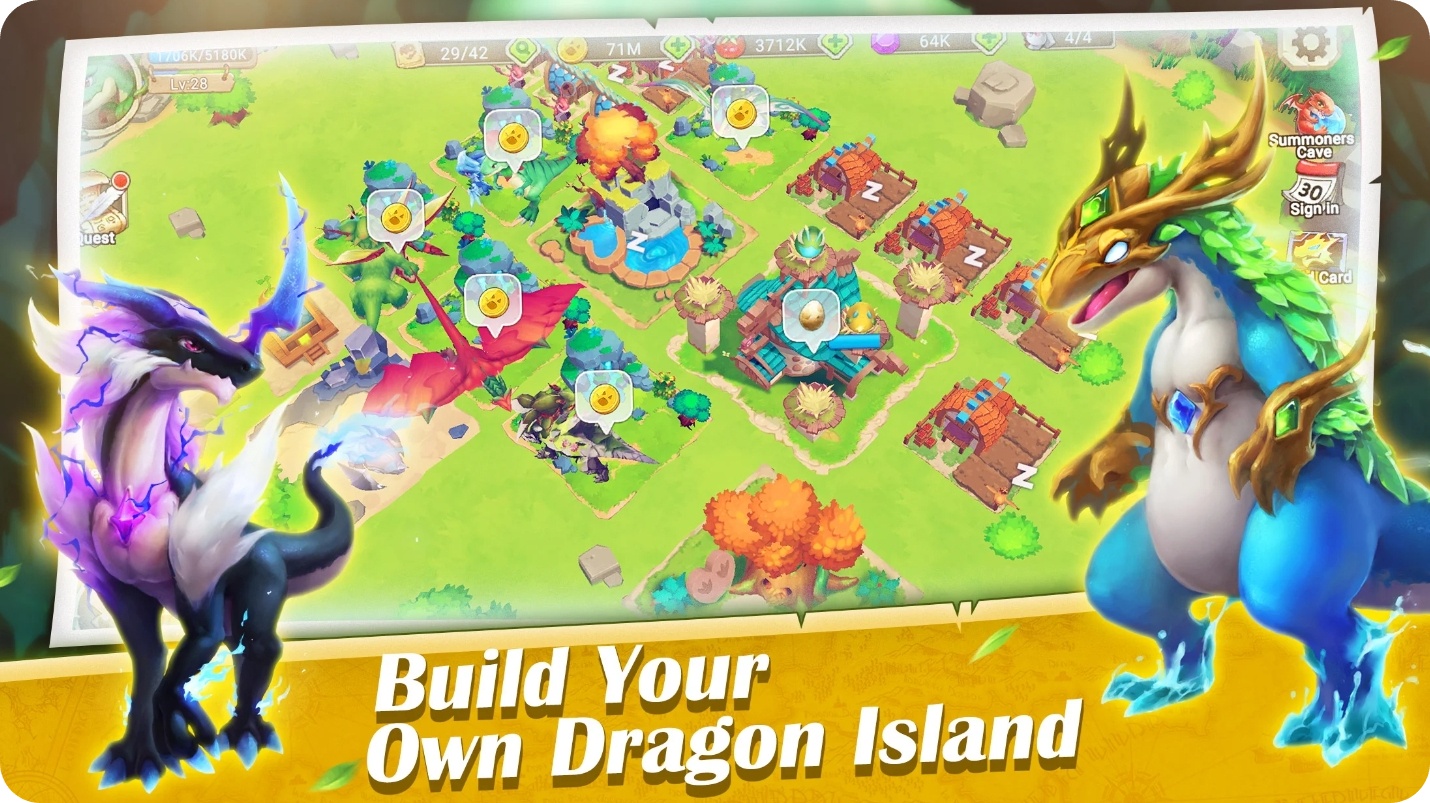 Horse Haven
This game lets you brace yourselves for the ultimate adventure of making and managing a horse farm. First off, let's talk about the sheer amount of locations available to you. From a majestic ranch in the USA to an enchanting valley in Germany, you can really let your imagination run wild while managing the horse haven.
The added bonus of a fantasy island is the cherry on top of this already scrumptious sundae. But what would a horse haven be without the horses themselves? Fear not, for you can raise over a hundred species and ponies, each with their own quirks and personalities.
Whether you opt for a Black Forest or Arabian, you can be sure to pet, nurture, feed, and groom them to your heart's content. And if you're feeling particularly adventurous, why not mate your champions with your pal's horses to unlock the rarest and best ones?
But why stop at a job well done when you can also modify them with stylish saddles and fancy leg wraps? And if your horse is truly photogenic, you can even capture and share their best looks.



Pet World
This app takes you on a wild adventure through the North American wilderness, where you get to care for and nurse back to health a variety of wild animals. It covers all of them from raccoons and bears to otters and even mustang horses.
You'll need to identify their illnesses and injuries and apply your veterinary skills to get them back on their feet. The best part? You get to release them back into the wild or find them new, loving homes.
The more experience you gain, the more tools and objects you'll unlock to help you decorate and adjust your animal's habitats. Whether it's a cozy pen for raccoons or lively trees for the exuberant squirrels to frolic around in, let your imagination run wild! You can make enclosures that are as close to their natural habitat as possible, which will help ensure that they feel comfortable and at home during their stay.
The graphics are sleek and realistic, and the animations are simply adorable. You'll feel as though you've stepped into a real-life wildlife rescue center, and you'll love every minute of it.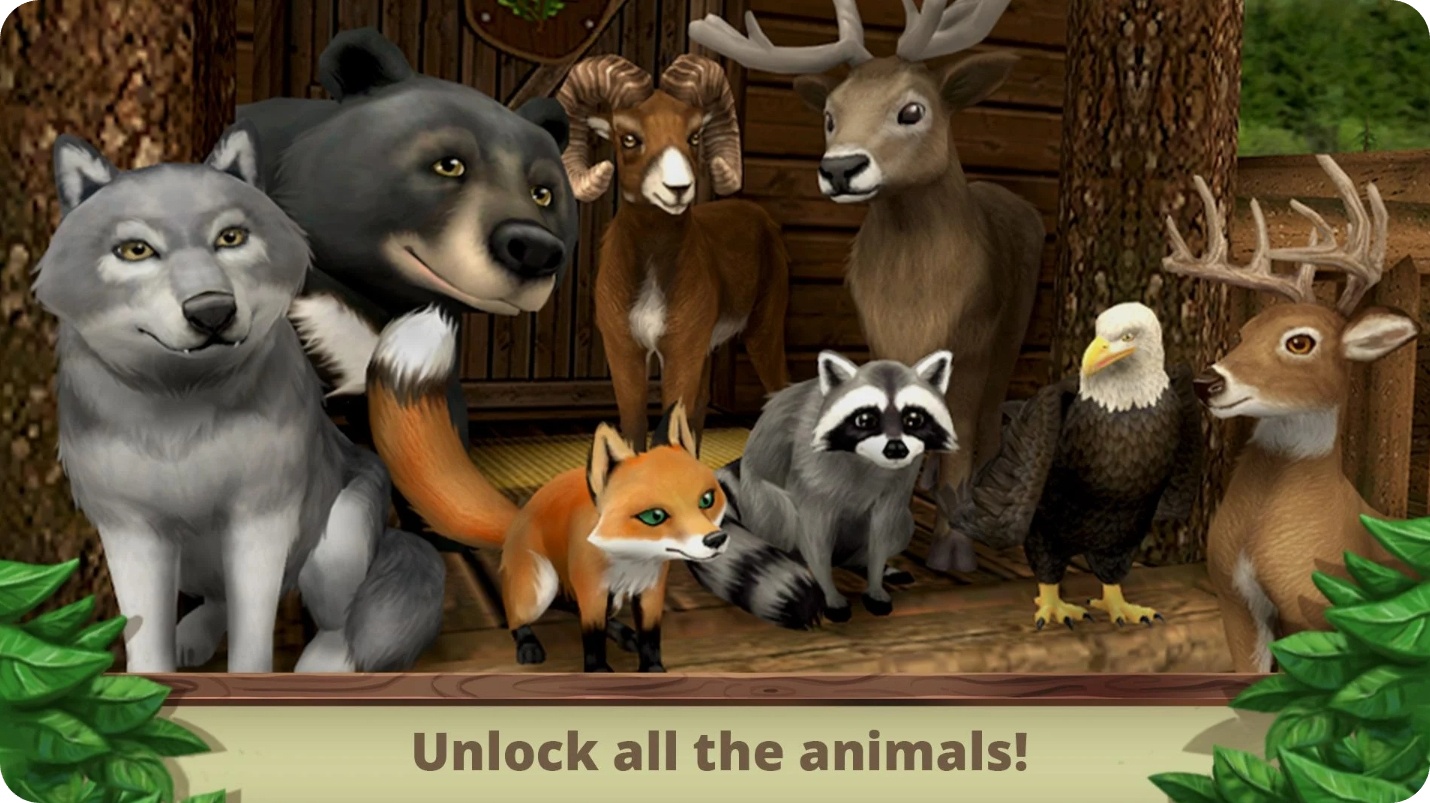 Check also: Top 10 Colony Building Games
Pocket Frogs
If you want a game app that's as relaxing as it is addictive, this is the answer to your prayers! This quirky little game is all about discovering and breeding unique frogs, and it's more fun than you might think!
One of the aspects that makes it so enjoyable is the sheer variety of frogs you can collect. With over 35K possible combos, you're bound to find a frog (or two, or three) that you absolutely adore. And with each new species, you unlock a whole new palette of colors and patterns to play with.
You can also modify their habitats to your heart's content! Pick from a scope of rocks, leaves, and habitats to form a living space that's uniquely yours. And if you're feeling extra creative, why not show off your work of art to other users by visiting their terrariums?
One of the best things about this one is the sense of community it fosters. You can trade frogs with your pals, engage in fun and entertaining mini-games, and even discover rare species by exploring environments. And let's face it – who doesn't love a good treasure hunt?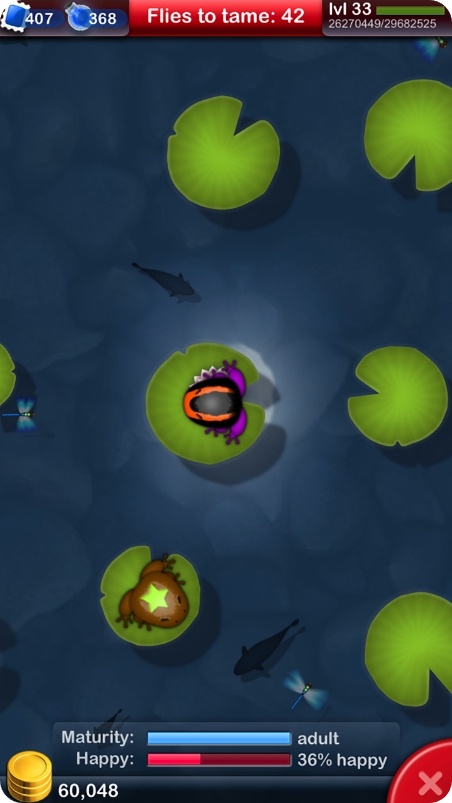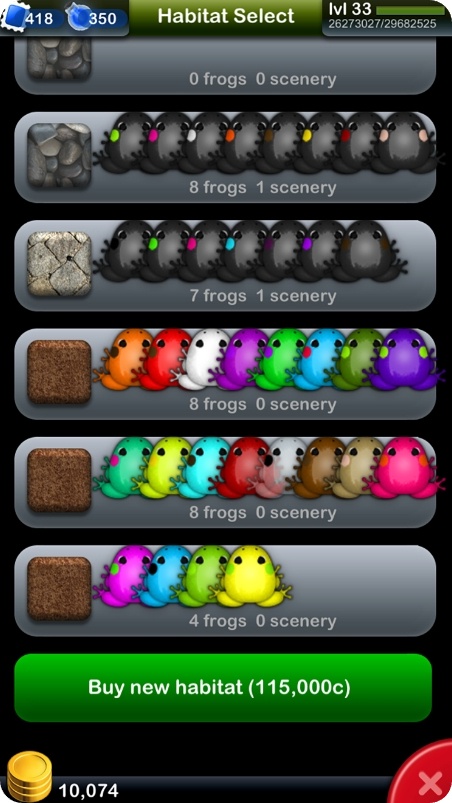 Zoo Life
Well, well, what do we have here? This app is an ideal blend of strategy, city-building, and zoo management. Let us tell you, it will make your love for zookeeping reach unprecedented heights!
First things first, let's talk about the fact that it can be played offline. It makes it the ideal thing to play while traveling, camping, or anywhere else you may not have a web connection.
The level of detail in designing and adjusting the zoo is pretty impressive. You'll get to place unique habitats, decorative items, and engaging attractions. You'll get to form breathtaking landscapes and tailored environments for each species.
And how about the vast scope of animals to care for? From adorable pandas and majestic lions to rare reptiles and exotic birds – there's smth for everyone. With successful breeding programs, you can expand your park and ensure the survival of endangered species. It's a rewarding experience to see your animal family grow and thrive under your care.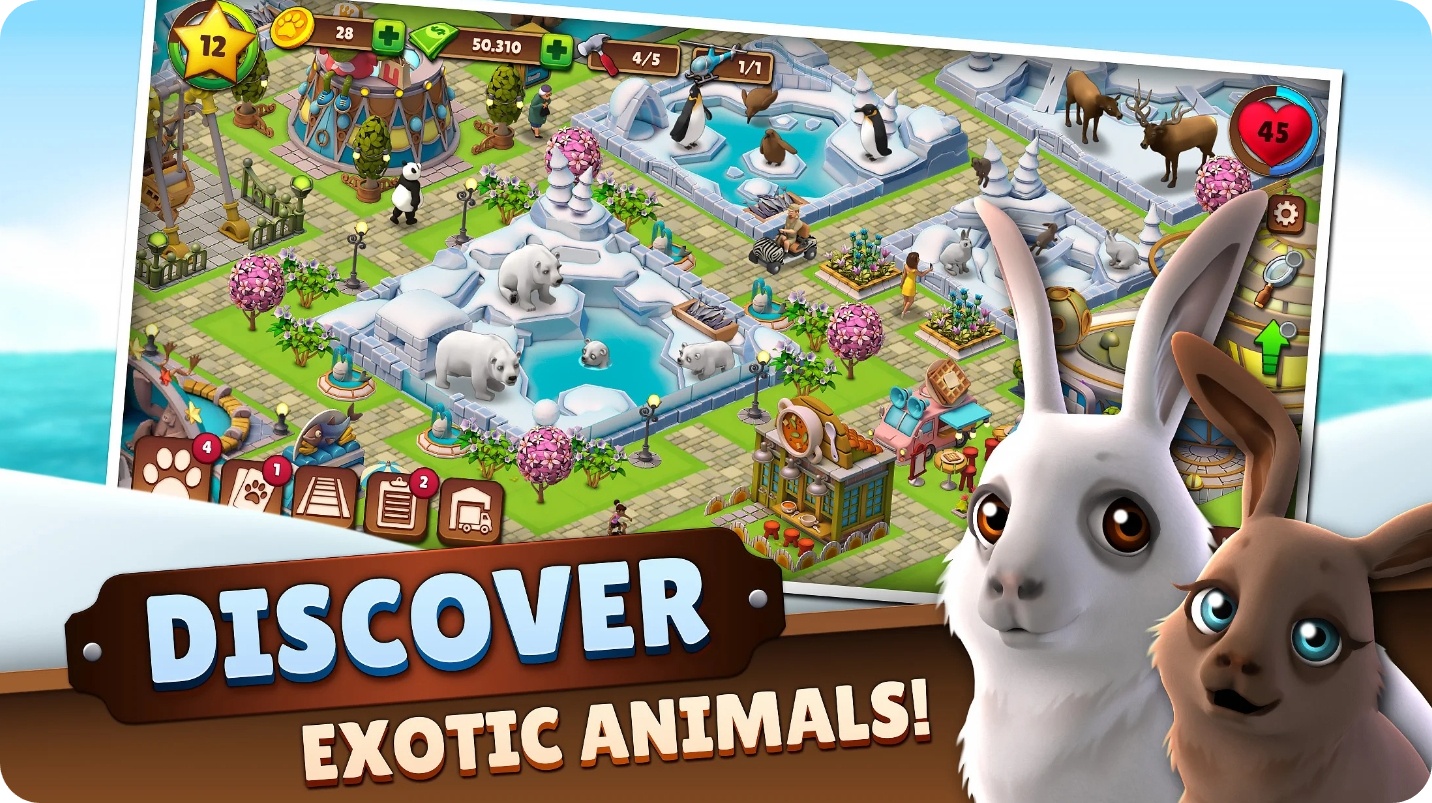 Zen Koi 2
Get ready to dive into a tranquil oasis in the palm of your hand with this game. It has everything you could want to create a zen-like exp: stunning graphics, relaxing music, and engaging gameplay.
The concept is simple yet highly addictive: you raise and grow your very own Koi fish, guiding them toward their ultimate transformation into a fiery dragon. The fluid, smooth animation of your Koi navigating their way through the tranquil waters is so satisfying you would almost forget you are playing.
The attention to detail is amazing, with hundreds of Koi varieties to collect, each with its own unique patterns and characteristics. Breeding them becomes a fascinating endeavor, as you try to create new and rare Koi varieties.
What's more, the game encourages social sharing with an option to share patterns with pals, and limited-edition Koi patterns awarded to the first players to save and play. You will lose track of time as you enter a world of calmness and bliss. The soothing atmosphere and beautifully toned environment are a feast for the senses.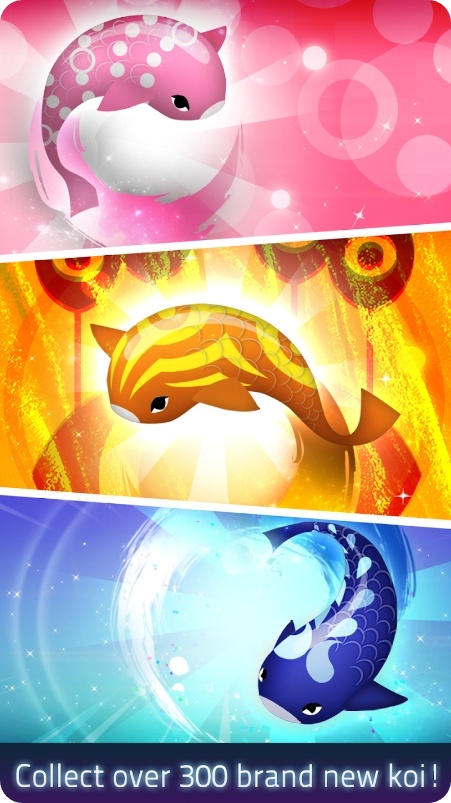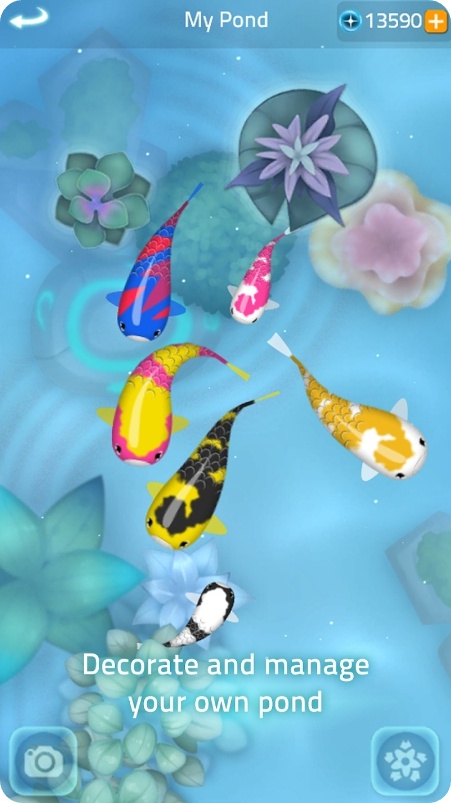 Bird Kind
This game is not just about gathering cute and colorful birds, it's about restoring the natural balance of the forest and nurturing the winged wonders that live in it.
Firstly, let's talk about the stunning graphics and soundtrack. The illustrations of each bird species are so detailed and lifelike that you'll feel like you are really in the forest with them. And the soothing songs make this game швуфд for relaxing and unwinding after a long day.
But it's not just about aesthetics here, еру пфьу is packed with educational and fascinating facts about each bird species you encounter. You'll learn about their natural habitats, breeding behaviors, and migratory patterns. It's like having a personal Audubon Society guidebook at your fingertips!
As you progress, you'll meet an array of lovable forest dwellers who will help you on your mission to revive the forest. And, of course, the birds themselves are the stars of the show. From fragile hatchlings to magnificent adults, you'll be responsible for their care and growth. You'll need to feed them, play with them, and guide them on missions to earn rewards.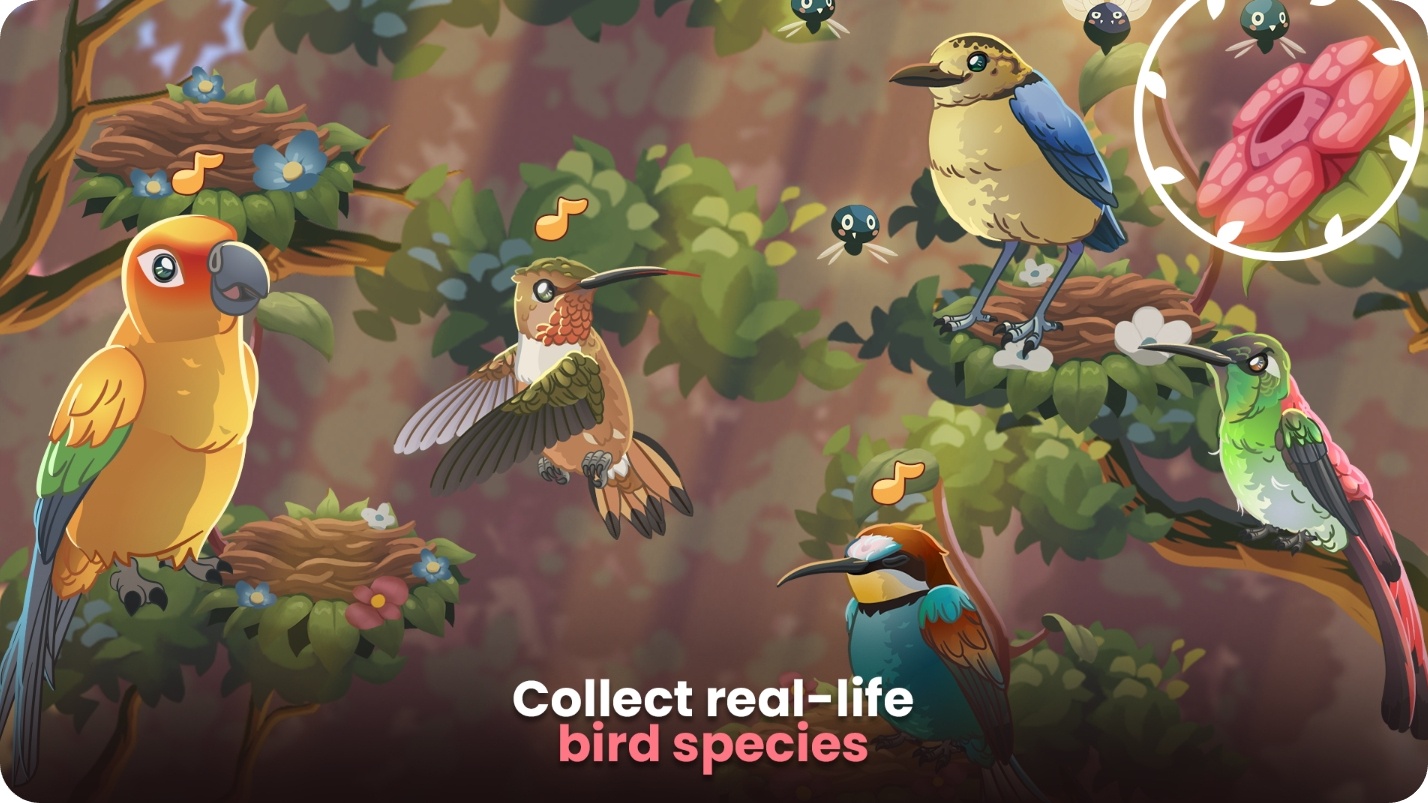 Flutter: Starlight
It's a relaxing and peaceful nature game to unwind after a hectic day. You'll get to explore the wonders of a moonlit forest sanctuary and collect moths for your pack.
But don't be fooled by their reputation as lesser creatures: these moths are just as beautiful and fascinating as any butterfly. And with over 300 real-life species to discover and collect, there's always smth new to learn and appreciate. This game is sure to satisfy the fans of breeding and collecting games, or everyone who loves nature in general.
One of the top aspects of this one is the attention to detail in the design. From the stunning graphics to the peaceful nature sounds, every aspect is crafted to form a relaxing atmosphere that draws you in. And with the ability to expand forest sanctuary and attract new moth species with flowers, there's always a new project to take on for a sense of accomplishment.
You get to see the full life cycle of the moths you collect. Watch them transform from adorable caterpillars into majestic moths, and appreciate the wonder of nature in action.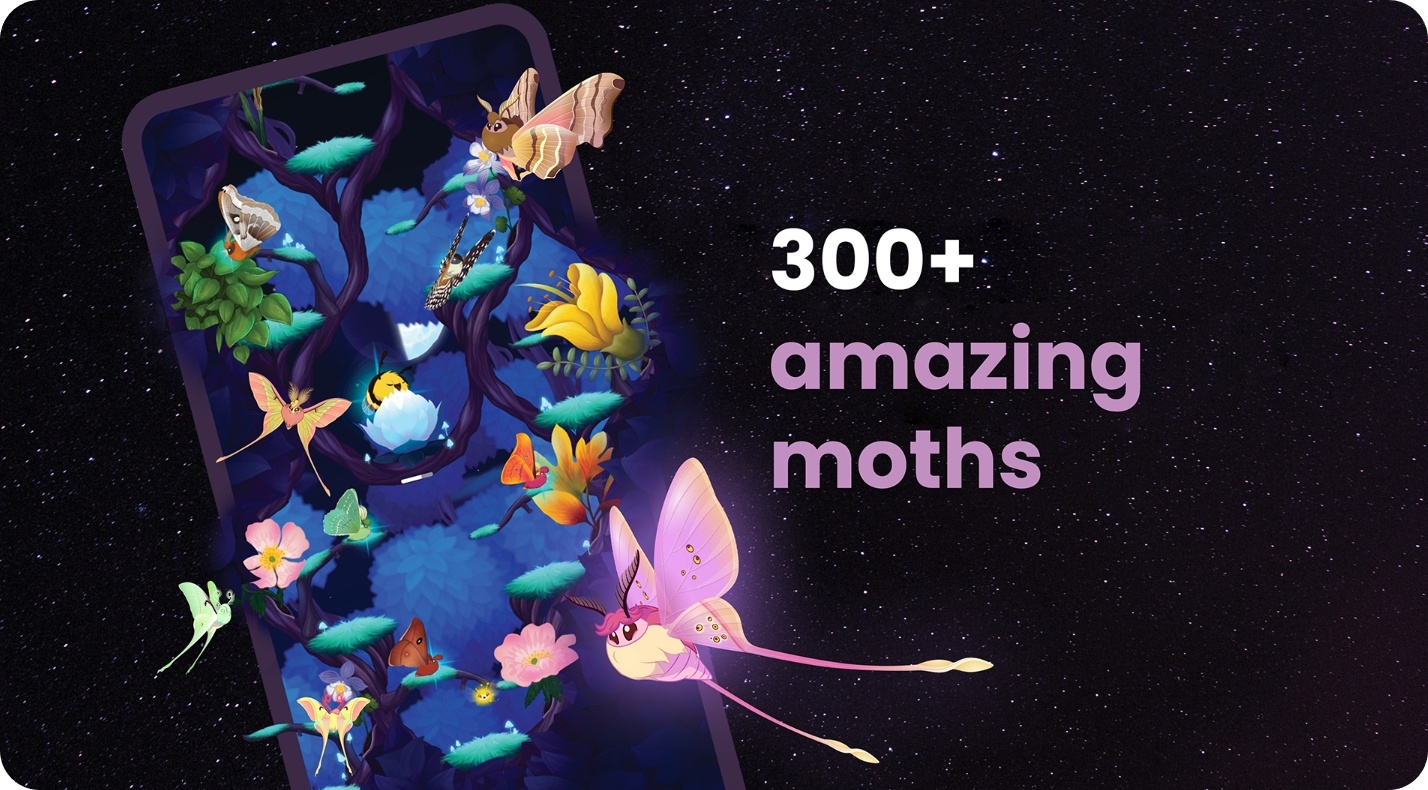 You may also check: 10 Best Games Like Terraria
Flutter: Butterfly Sanctuary
Lastly, we have a game that will have you mesmerized by the tranquil world of it. It brings the beauty of nature right to your fingertips! There are over 400 butterfly species here, and you will surely find yourself lost in your very own butterfly haven.
What makes it a must-have for any nature enthusiast is the level of attention to detail put into each butterfly. Each one is a true-to-life representation of its real-world counterpart, complete with stunning wing patterns and intricate behaviors. It's like having a miniature butterfly zoo!
You also get to make a forest habitat that will attract new species. With a variety of plants and flowers, you'll have fun experimenting to see which ones are the most effective in bringing in rare butterflies. Plus, as you progress with the game, you get to interact with other forest creatures and complete missions that will earn you rewards
As if the beautiful visuals and engaging gameplay aren't enough, the calming music and zen environment will leave you feeling completely relaxed and at peace. This game is the ideal way to unwind after a long day or to take a mental break during a busy day.