Craving an addictive game with elements of strategy and world-building? You're in for a treat!
We've rounded up the top colony-building games for Android & iOS you could try. From exploring alien planets to building castles, these games give endless possibilities for you to flex and dominate the virtual world.
These games let you make decisions that define the destiny of a full-on settlement. Whether you're a casual player or a hardcore gamer, these will keep you hooked from the first click. Let's dive in!
Forge of Empires
This app takes you on an adventure through the ages, letting you explore civilizations and form your own one along the way.
One of the standout aspects of this one is the ability to journey through diverse ages of civilization. From the Stone to the Space Age, there's always a new mystery waiting to be uncovered. And with each age, new situations arise, testing your strategic thinking and resource management skills.
As you progress through the lvls, you'll also have the opportunity to assemble your own tribe. Gather resources, make houses, and merge tribes to form a dream town that's uniquely yours. And with the ability to join guilds and work with other users, you'll build a powerful alliance that can dominate the competition.
The game also lets you explore the wild and find adventure along the way. Harvest crops and become the most powerful ruler in the land. The attention to detail is truly amazing here. The graphics are beautiful, and even the smallest decorations are made to add up to the immersive exp.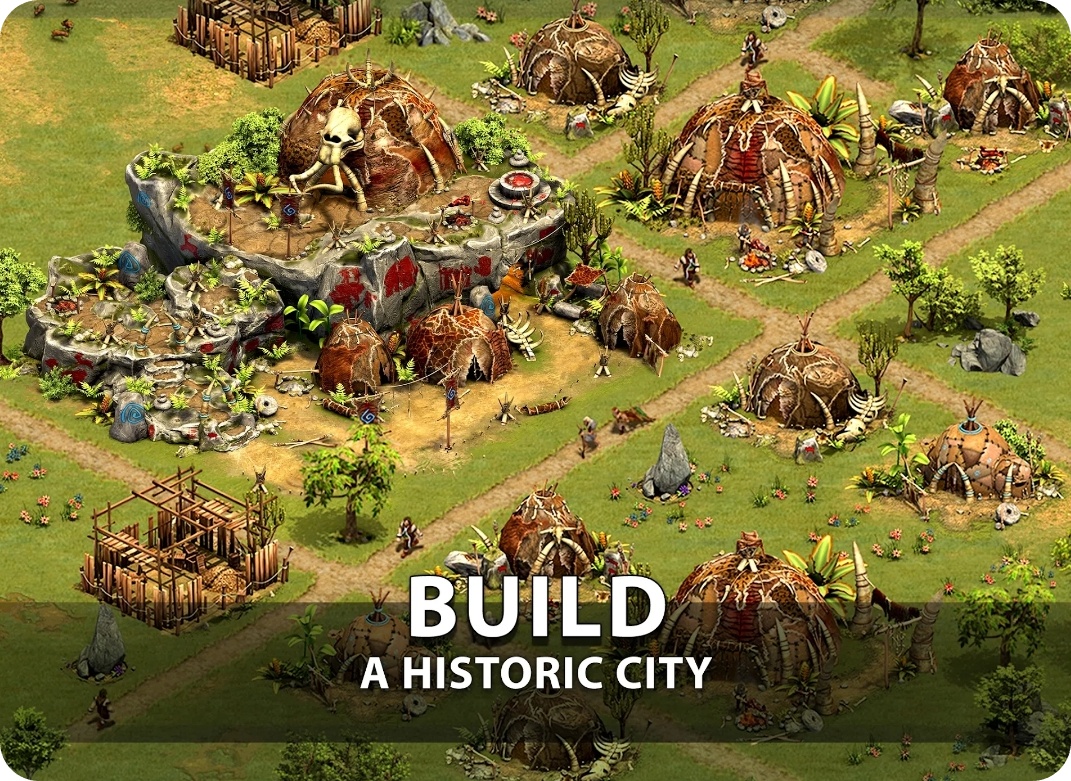 You may also like: 11 Best Crafting & Building Games
Elvenar
Ready to immerse yourself in a world of magic and mystery? That's exactly what this game lets you do. It lets you form a full-on fantasy realm. You may rather go with humans or magic elves, and pick the design of your metropolis as you see fit.
One of the most appealing aspects of this one is how easy it is to get started. It gives a friendly introduction that makes the exp simple and enjoyable, even for those who are new to the genre. Plus, the active community is always on hand to offer guidance and answer any questions you might have.
As you continue to expand your metropolis, you'll get to explore new provinces and trade goods with other users and merchants. This adds an element of strategy to the game that keeps things interesting and engaging.
What's more, the app encourages you to upgrade buildings to supply a growing population and welcome new creatures like dwarves, fairies, dragons, and other charming fantasy races. This makes a diverse and vibrant city that feels alive and bustling with activity.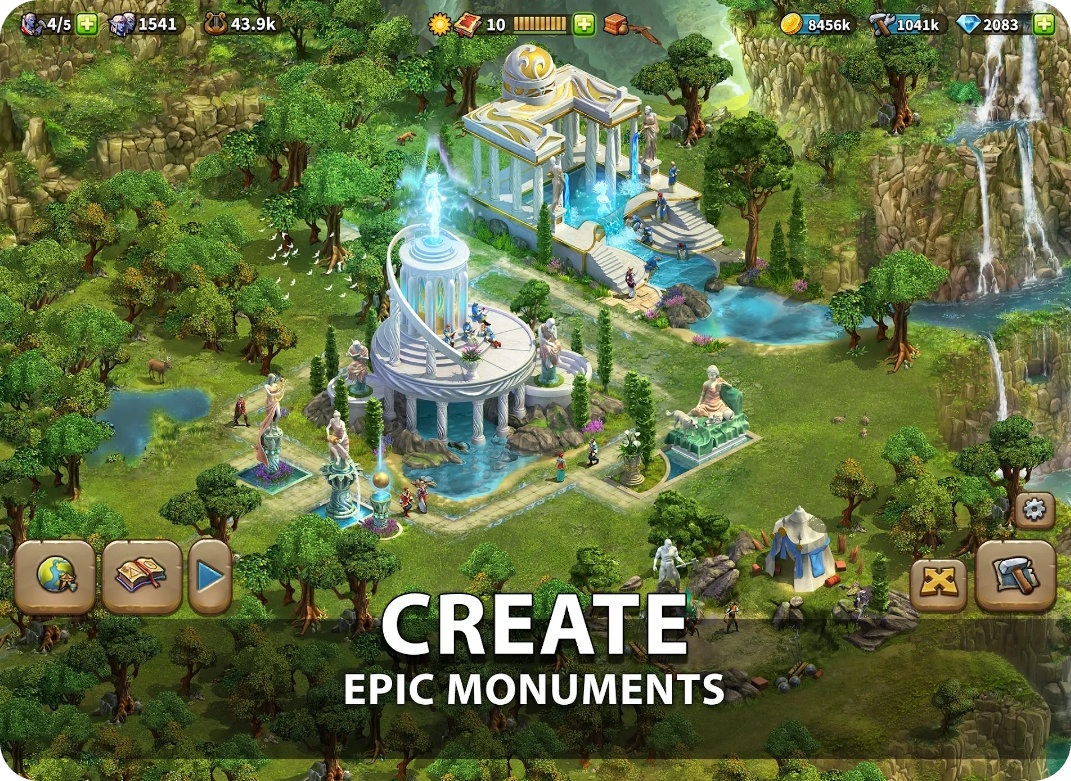 Pocket Build
Tired of the games with all their restrictions and limitations? This game is the one for you, then. It gives you an ultimate sandbox exp where you can exercise your creativity without any hindrances. It has an enormous open world and hundreds of items, so you'll be hard-pressed to run out of ideas to build on.
And if that's not enough, every update brings smth new, making this game as endless as your imagination. You can dive into action instantly and control every aspect of the game, from the cam view to the rotation and zoom. And with haptic feedback, it's like you're actually making your fantasy world right before your eyes!
The best part? There's no need to gather resources before building. Simply enable ultimate sandbox mode for unlimited stuff. Yeah, it may not be appealing for everyone, but it is what it is.
And if you want a first-person perspective for a more immersive exp, you can get it, too. You're not restricted to any particular style or theme either, the possibilities are truly endless. Want to build a cozy farm with a little pond? Done. Maybe an epic fantasy castle with a moat and dragons? No problem.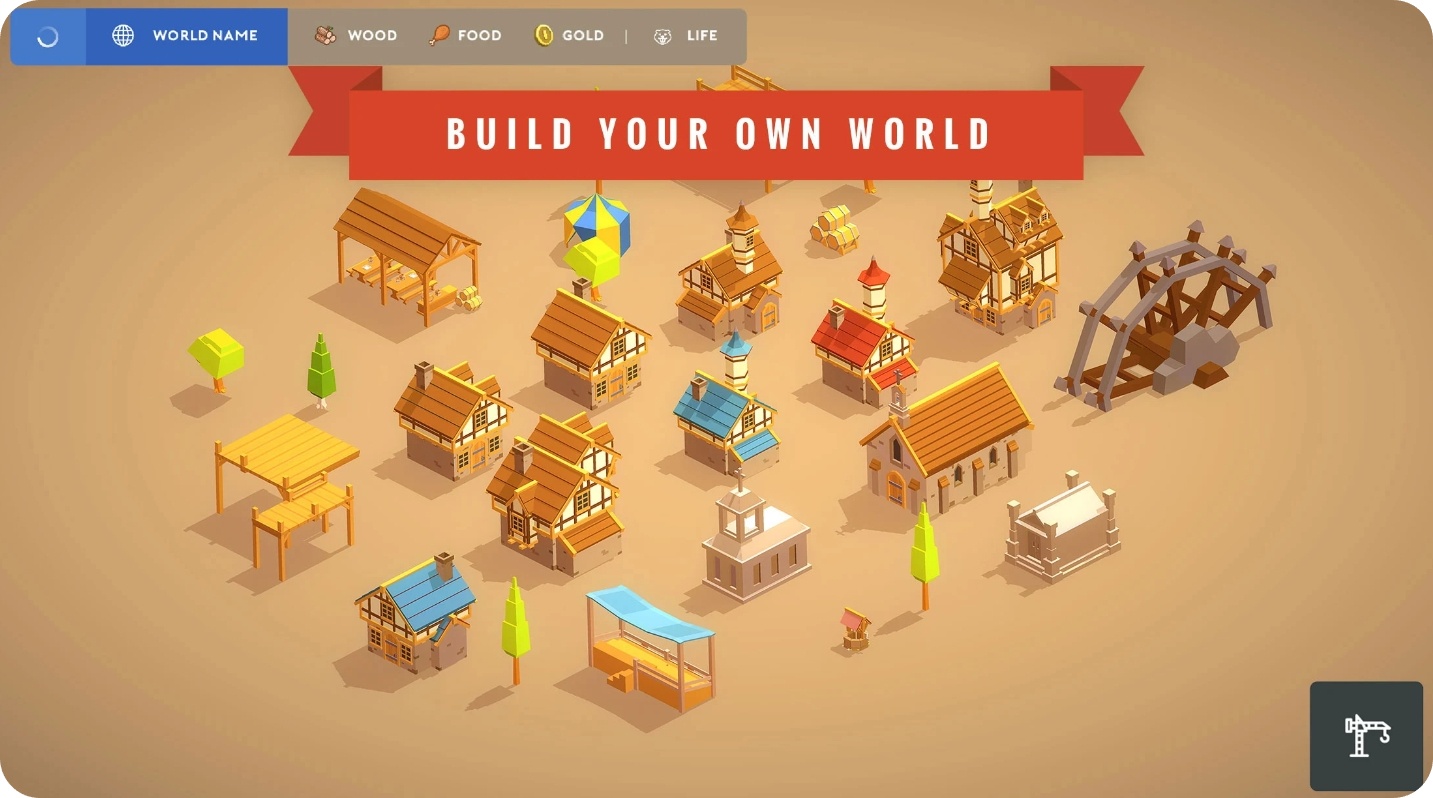 Empire City
This game lets you form a unique, powerful colony that'll leave all neighboring kingdoms in awe. Not only does it give you endless options to pick a path to power, but it also lets you make the most phenomenal ancient buildings you never thought you'd be able to see.
Not to mention, the graphics and gameplay alone are enough to immerse you in the fantastic atmosphere of the ancient world. But wait, there's more! You have the freedom to make any decisions and take any actions you see fit. Want to be a peaceful leader? Go ahead! Prefer to be a domineering tyrant? The choice is yours!
Better yet, the app lets you build trade relations and engage in diplomacy with other kingdoms. Because who needs enemies when you can be in good standing with everyone, right? Share knowledge and tech with others, and become the center of the trade routes so that every kingdom will come to you.
Join new lands, expand your influence and territory, and gain the respect of your subjects. You have the power to lead your colony to greatness.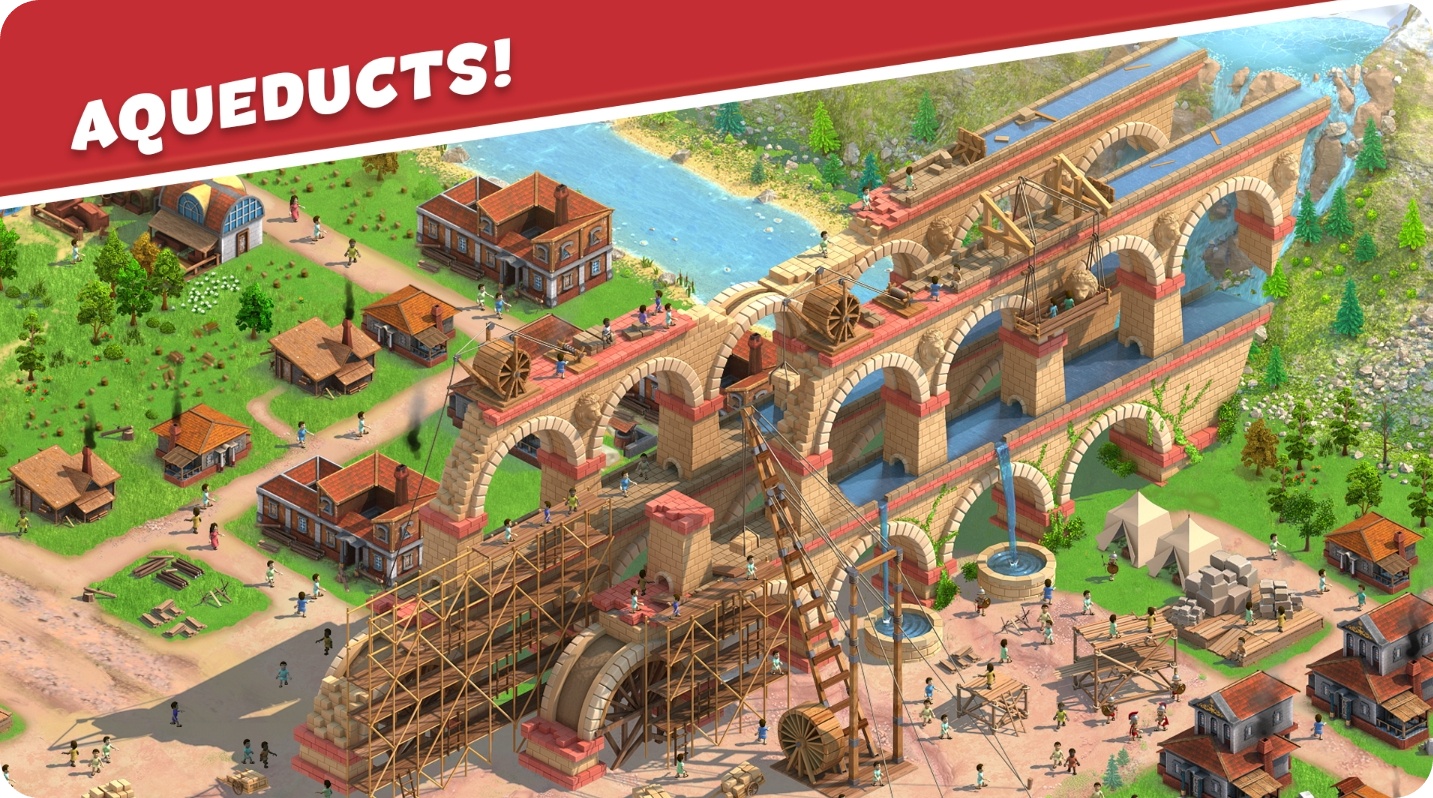 Survival City
If you want an adrenaline-pumping, heart-racing game, this might be the one. It takes you on a wild ride through a post-apocalyptic world teeming with zombies hungry for your brains.
Your mission? To build and strengthen your base, gather aid, and command a team of fearless survivors to fight off an evolving zombie threat every night. One of the most impressive aspects of the one is the diverse array of survivors you can recruit. Each with their own unique personality and skill set, you'll need to assign them to tasks during the day and prepare them for battle at night.
And let's talk about the battle scenes! There are over 100 weapons, so you'll be able to arrange your arsenal to best fend off the ever-increasing horde of zombies. Plus, the dynamic weather conditions add an extra level of challenge, with zombies behaving differently in varying climates.
But it's not just about surviving the apocalypse; it's about thriving in it, too. The app lets you scavenge for resources during the day to strengthen your base. You'll get to lead a colony to the best life possible.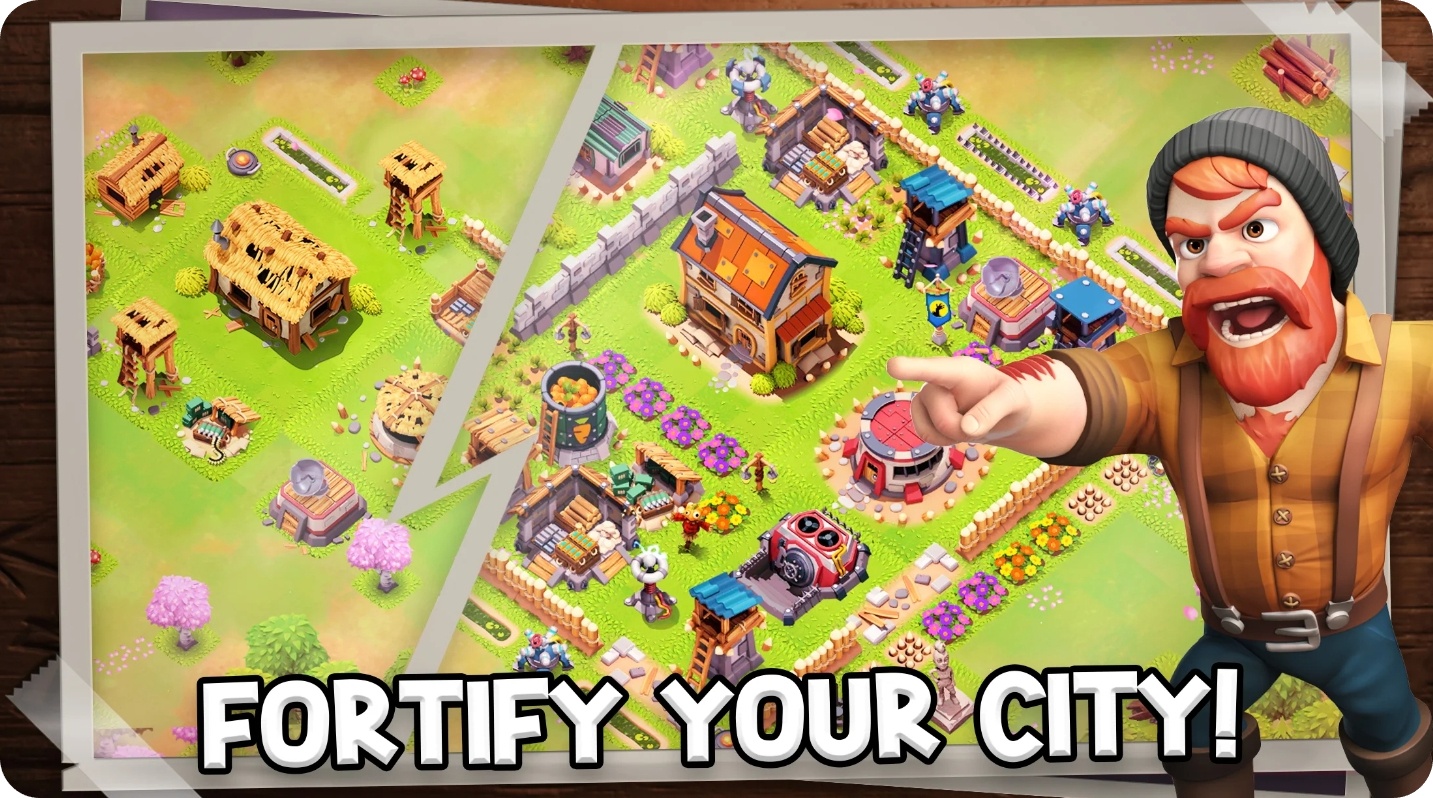 Check also: 11 Free Farm Building Games
My Colony
This game lets you form a colony and conquer the universe. There are 4 civilizations to pick from, so you can truly alter your exp. And with nearly 400 facilities to make, you can make whatever comes to mind, really. What about a bustling metropolis? Easy-peasy! Or maybe a sprawling agricultural empire? Sure, you can do it too.
The game covers an endless array of world sizes and 100% modding capabilities. Thus, you can make the ultimate planetary expansion exp. There's also an MP mode, so you conquer the galaxy alone or with your pals. And with a global community of users at your disposal, you'll always have someone to talk to and strategize alongside.
From the moment you start the game, you'll find yourself entranced by the stunning 3D graphics and intuitive UI. Every aspect is at your fingertips, from construction and resource gathering. And don't forget to keep your colonists happy and productive.
It's a game that truly puts you in control of your own intergalactic destiny. It's an entire universe waiting to be explored. And with its simple yet engaging gameplay, you'll find yourself lost in its world for hours.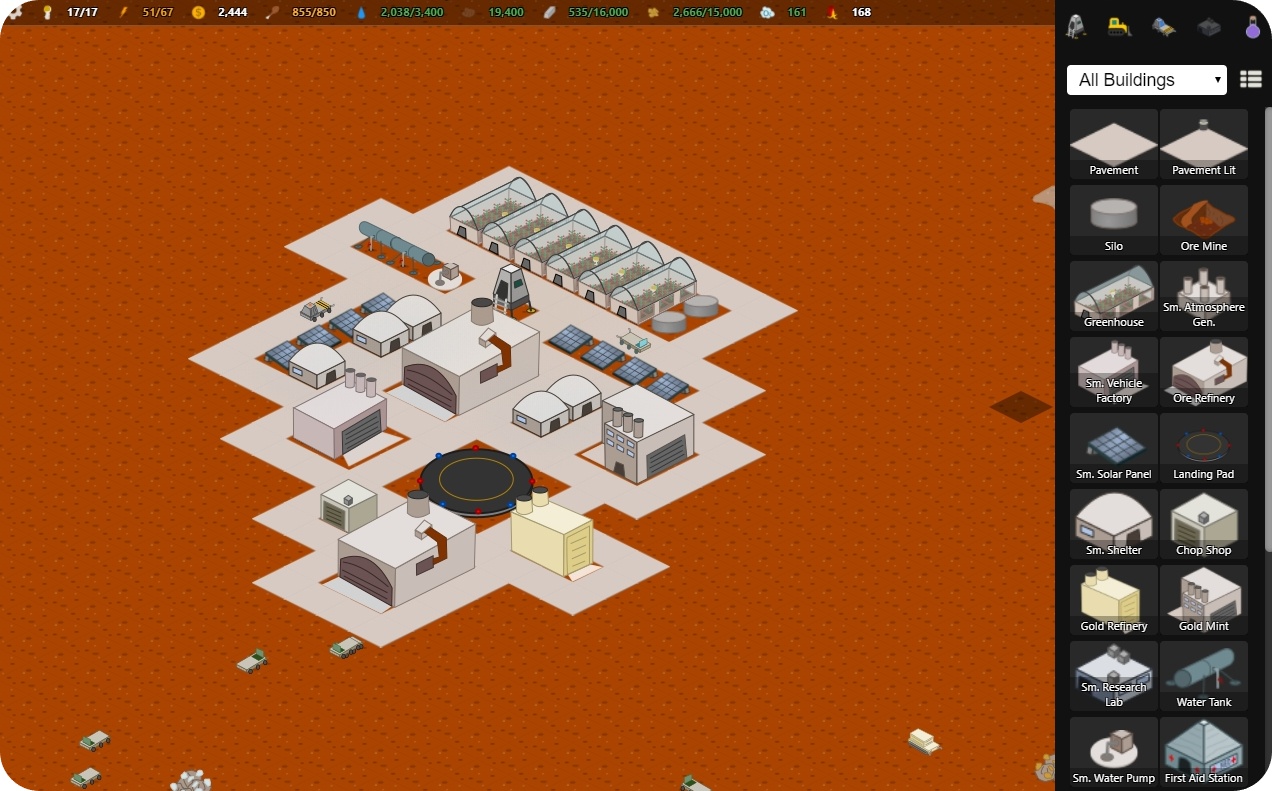 Idle Mars Colony
This game lets you embark on a journey to the red planet and become the ultimate space millionaire. It's a farming tycoon that will test your skills in forming your base on Mars, all while providing the colony with essential supplies.
One of the top perks of the one is the ability to automate work through the use of robots. It lets you earn passive income even when the game is off. As you upgrade your greenhouses and base, you'll boost business efficiency and increase your profits.
But the work doesn't stop there! You'll have to grow various crops and complete tasks to provide the inhabitants of Mars with the necessary supplies. And don't forget to invest wisely by making well-weighed business decisions.
You'll even get to make friends with an adorable dog named Cookie while enjoying the incredible landscapes. It is a free sim that combines the best aspects of idle tycoon and farming. It's ideal for those who love to strategize and build a realm. It's also free, so you're not risking anything.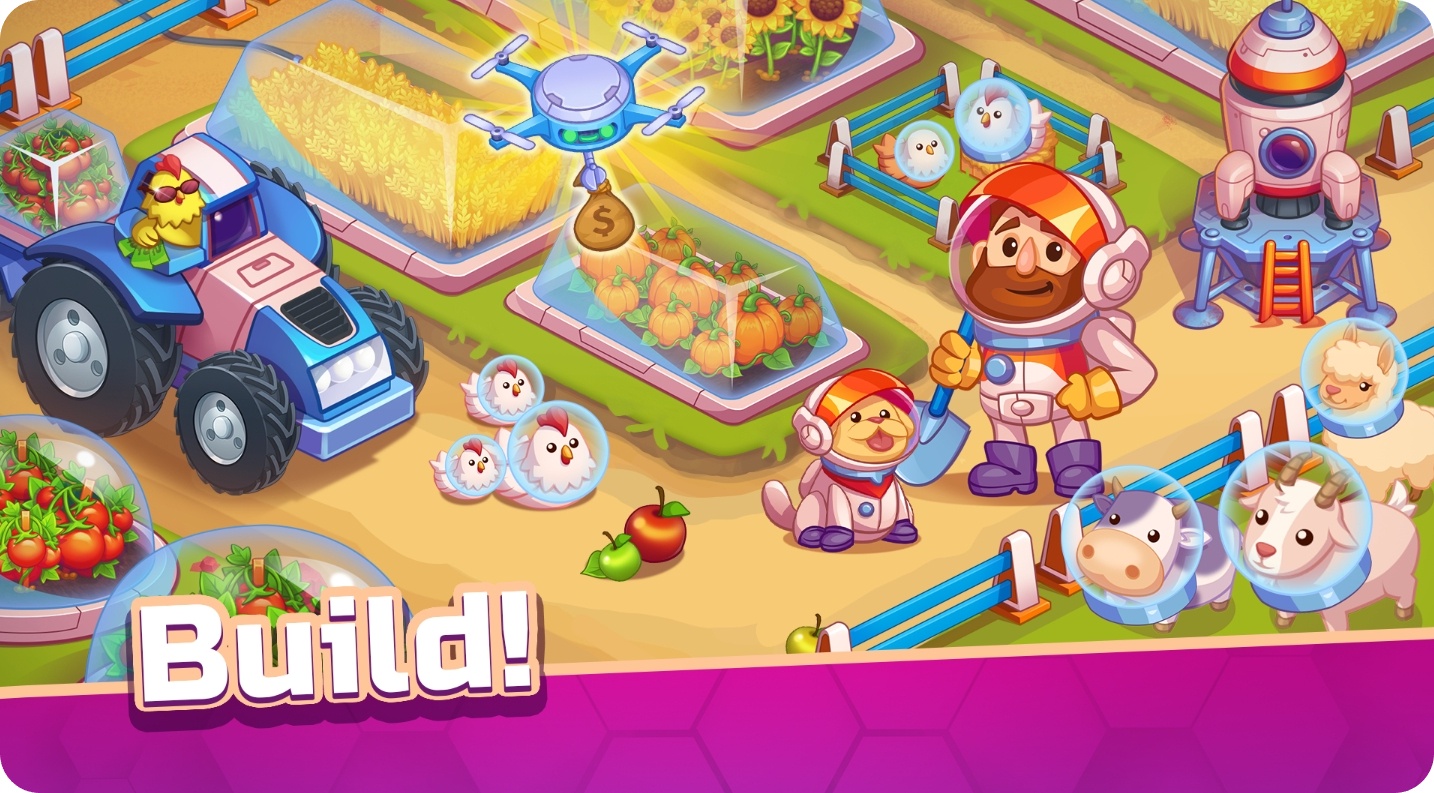 Age Builder Egypt
Are you a fan of games with a historical twist? If so, you need to check out this one. One of the things to draw your attention is the fact that you can form cities in your own way. From picking placements to deciding the resources to prioritize.
Every decision you make impacts the growth and prosperity of your colony. And let us tell you, it's incredibly satisfying to watch it expands and thrives under your careful management.
You'll also get to engage in trade and diplomacy with other cities. So if you like good negotiation, you'll surely appreciate this aspect of the game. It adds an element of strategy and competition that only enhances the overall gameplay.
And speaking of strategy, that's smth you'll definitely need to succeed in story-driven campaigns with multiple episodes. The game takes you on a journey through Ancient Egypt, and it's up to you to navigate the challenges and triumphs along the way. You can face a shortage of resources or an attack from a rival city, so make sure to think quickly.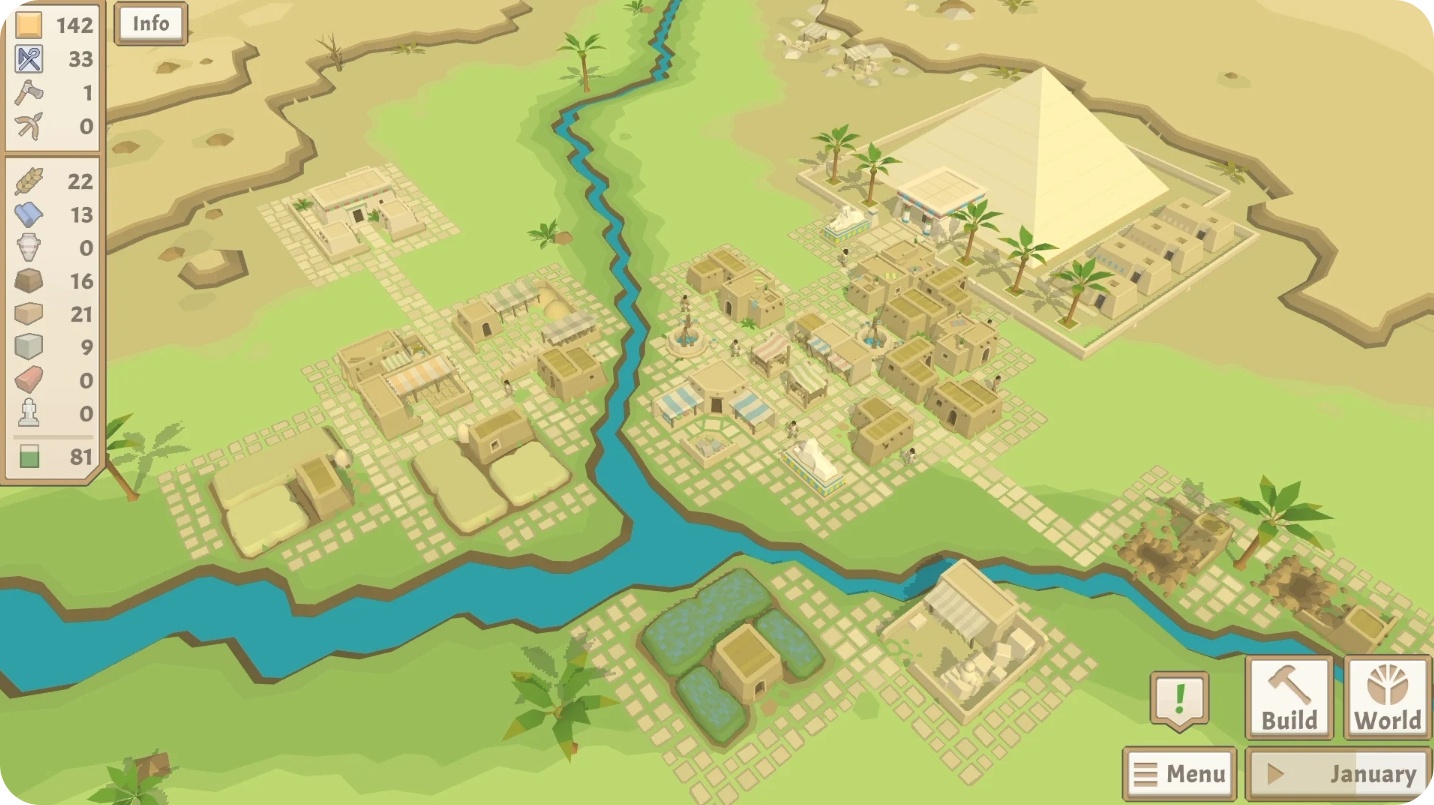 Colonize
It's a game that lets you start a thriving colony in the depths of space. It will transport you straight into the heart of intergalactic resource management.
One of the perks of this one is an emphasis on exploration and discovery. As you scour the surface of a new planet for valuable resources, you'll encounter a diverse range of biomes, each with its own unique flora and fauna. And let us tell you, the vehicle types are out of this world! From tanks to dump cars to hoppers, you'll have a blast adjusting your fleet to suit the demands of your colony.
But what really sets it apart is its sense of freedom. There are no artificial restrictions to worry about here: you can build and upgrade at your own pace. And with an instant build syst, you won't be spending all your time waiting around for your structures to upgrade.
It's not all fun and games, though. To make your colony truly thrive, you'll need to make strategic choices and allocate your transport network. But don't worry, it's all presented in an intuitive and user-friendly way.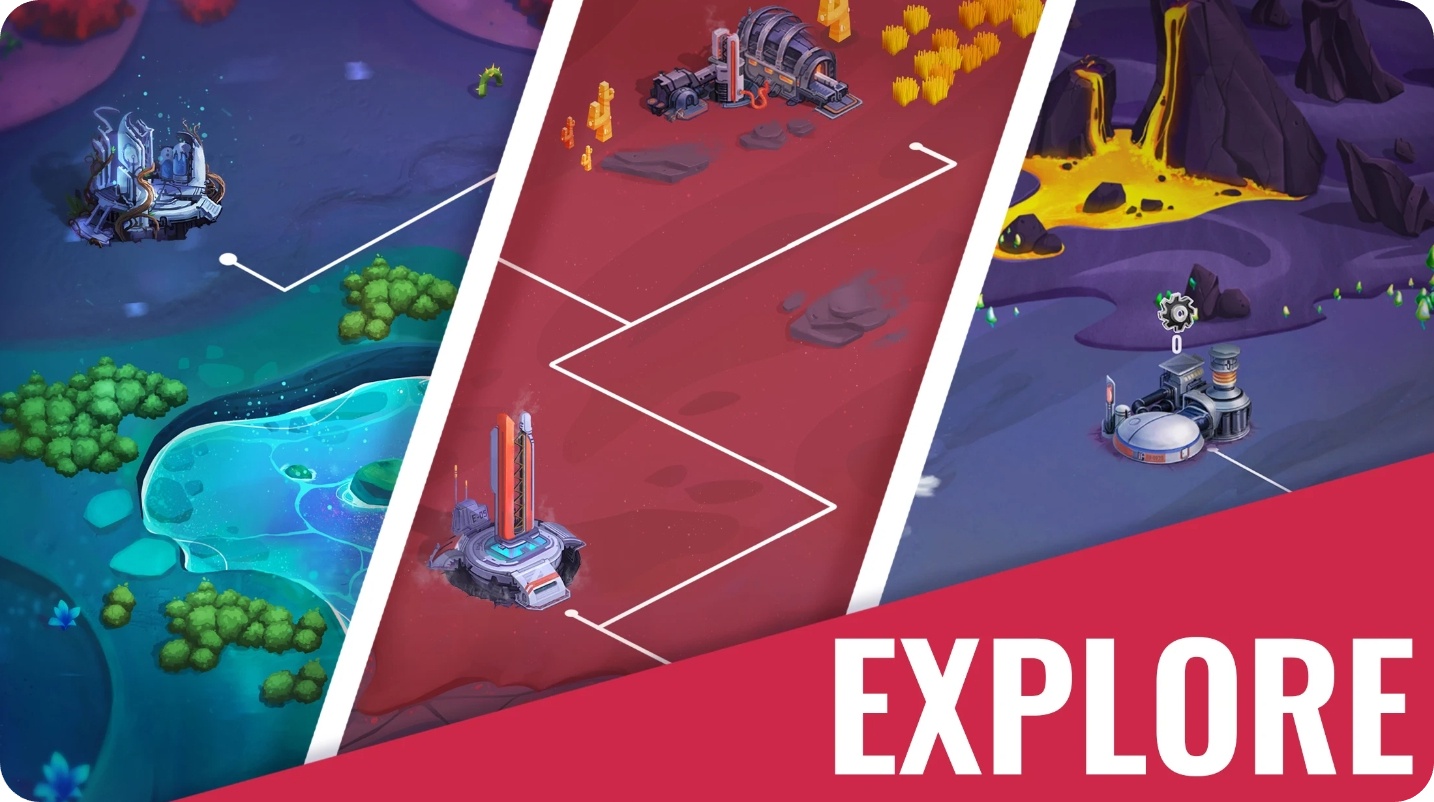 You may also check: 11 Best Base Building Games
WORLD
Finally, there's a game that gives you a glimpse of what it's like to play god and master of your own world. There are little to no limits here, so you can shape the game world however you see fit. From towering mountains to sprawling cities, you can make whatever you want – the power is in your hands.
But the real fun comes from the dozens of magic reactions that you can use to make new elements and minerals. It's like playing with endless sandbox blocks, each one more fascinating than the last. You'll start off with simple huts and workshops, but as you progress, you'll upgrade to stone palaces and real factories. It's amazing to watch your colony grow and evolve as you master new techs.
But don't think that this is just a simple building game. It's actually a full-blown economic strategy, where you'll need to plan production, search for resources, and develop techs in order to thrive.
If you're feeling adventurous, you can even play as a merchant and trade and travel by land, water, and air using the game's trading mechanics.