Want to uncover the secrets hidden within your DNA without doing a classic test? You've come to the right place!
We've rounded up the best photo DNA test apps (Android, iOS, Windows) you could try. These let you learn about your ethnicity, discover your ancestry, learn about health risks, and explore your unique genetic makeup.
These apps will use complex algorithms to analyze your snaps and find matches. From detailed reports to personalized recs, these apps provide a fun and engaging way to learn about your roots. Let's get into it!
Have you ever wondered if you're related to someone? Want an answer without having to go to a stuffy office and give a mouth swab or blood sample? That's exactly what this app is here for.
The app uses the latest tech to compare the unique facial points of two people and determine the probability of a genetic relationship. No need to leave your house!
But don't just send any old snap. The app works best with straight-on shots of the face, and more recent ones tend to be more precise. And if you're feeling adventurous, go ahead and try your luck with a baby pic, you might just get some surprising results!
The process is simple and quick – just upload the snaps, make your payment, and wait for same-day results. And while facial recognition can't replace a traditional DNA test, this app is ideal for those who want a quick and easy way to get a strong probability of a genetic relationship.
Of course, for those who prefer an in-person visit, the app also covers a vast scope of office visit testing options, including paternity and sibling DNA testing. And with affordable pricing and fast testing times, why would you choose anything else?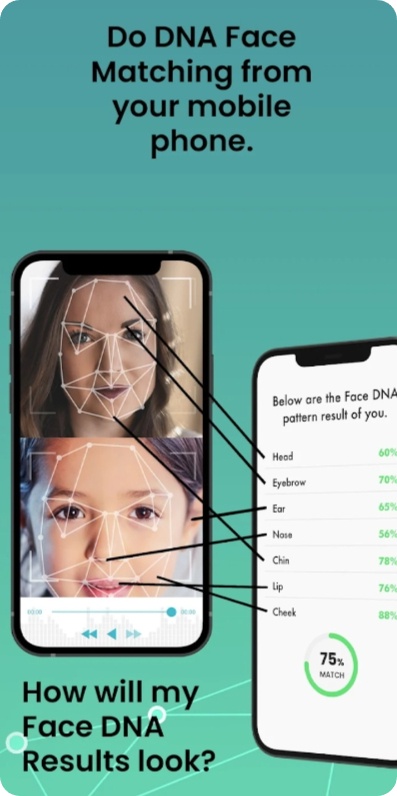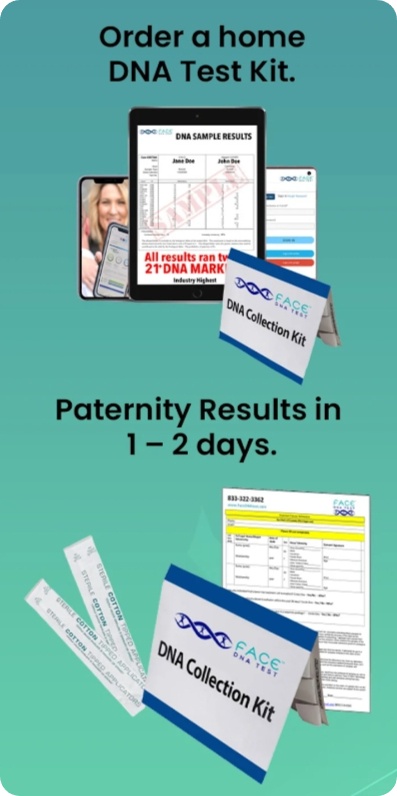 You may also like: 9 Best Old Photo Restoration Apps
Ancestry
Even if you're not someone who usually gets excited about genealogy, this app will get you feeling some type of way. From tracing your fam history to discovering your ethnicity, this app has it all.
First off, can we talk about the free tools? A free family tree builder, access to more than a billion census records, and the ability to add your own snaps, what more could you want? Oh, how about getting hints based on your tree and seeing your ancestors' life stories right here and there? Yeah, they have that too.
With a free trial or paid subscription, you'll have access to over 30 billion records, snaps, and more. That's right, 30 BILLION. It's like having your own personal historian at your fingertips. Plus, with just one relative's name, you can start learning a history anytime, anywhere.
You can also activate a DNA kit and view your ethnicity results, see matches, and compare your results with them. By combining your family tree with DNA results, you can delve deeper into your unique story and gain a wealth of knowledge about your heritage. Plus, you can add traits to your DNA to see how your genes could influence your fitness, nutrition, sensory, and appearance traits.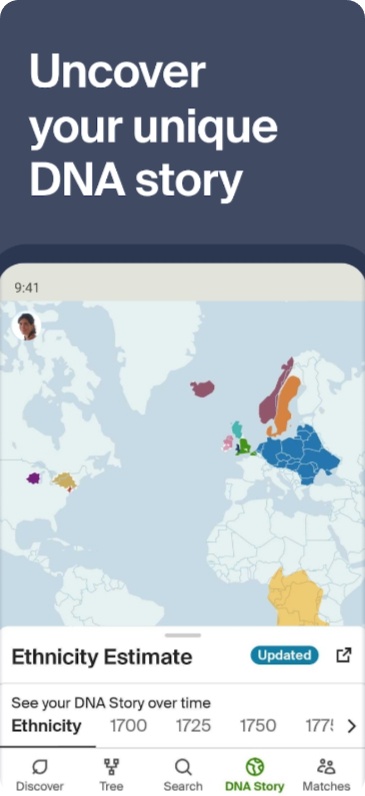 DNAlyzer
If you're at all curious about your ancestry and want to know more about your genetic makeup, this app is an absolute must-have. It has a seriously mind-blowing AI tool. You can use it to discover your ethnic heritage with incredible accuracy.
And not just that, you can also see how similar you are to other people of the same nationality. This is ideal for those of us who are always wondering where our families come from and how we're connected to people around the world.
But that's not all. The look-alike tool is seriously freaky (in a good way). You can upload a pic of someone you think looks like you and see just how much you two resemble each other. It's crazy how accurate the results are: The app analyzes your face shape, skin color, jaw structure, and more to make a determination.
And you can even find out how similar you are to your favorite celebrities. Are you a dead ringer for Rihanna or Taylor Swift? There's only one way to find out. The app even uses gene analysis to estimate your age and attractiveness, and gives you a rating on how beautiful or handsome you are. It's like having a friend who always tells it like it is, only with a lot more scientific accuracy.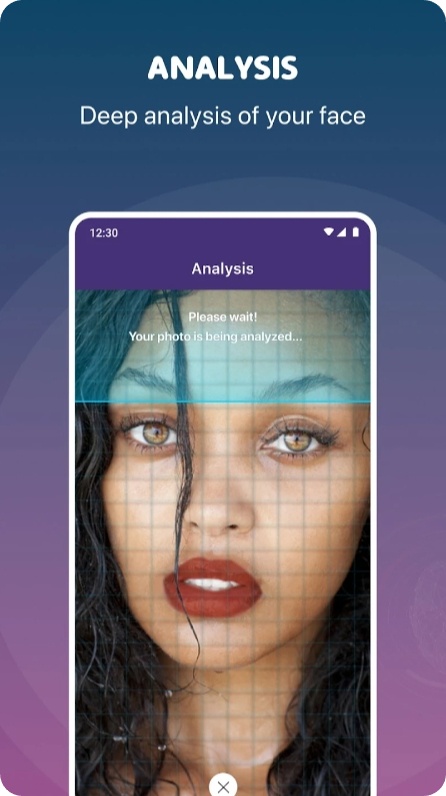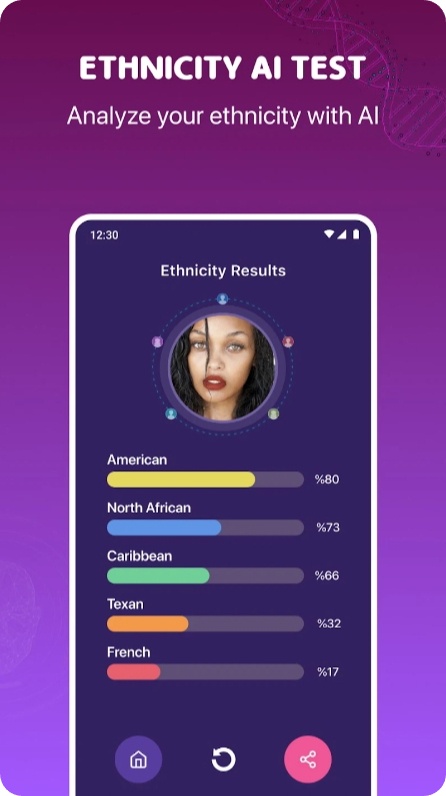 23andMe
Ready to dive deep into your DNA deep dive into your ancestry? Cause that's exactly what this app is here for. The app lets you uncover your ethnic makeup with incredible detail, down to specific regions around the world.
And if you're like us and have always wondered why you hate cilantro, you'll be thrilled to explore the 30+ trait reports. Trust us, your taste buds will thank you. There's also a DNA relative finder that lets you connect with other users who share your DNA and discover distant cousins or long-lost relatives.
And the family tree tool is a fantastic way to visualize your genetic relationships and learn more about your roots. And if you're really ready to get serious about your health, the app covers over 65 additional genetic reports, so you can learn about everything from your muscle composition to your genetic predisposition for certain diseases.
Plus, the app is incredibly user-friendly. You can monitor the progress of your sample and access all of the info in one place. And if you're feeling extra passionate, you can even participate in the research and answer survey questions.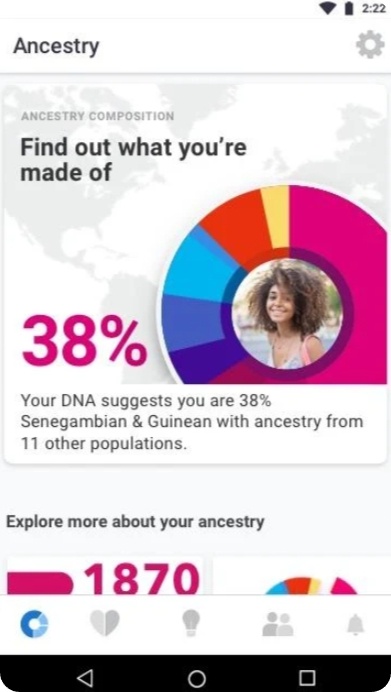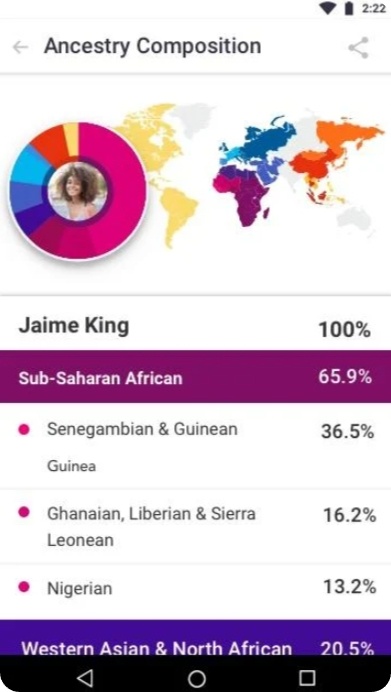 Check also: 21 Best Family Simulator Games
MyHeritage
Curious about fam history, but don't know where to start? This app is here to help! It makes genealogy effortless, even for those of us who've never dug into their roots before.
First off, building a tree is a cinch. Simply enter a few names, and the app will do the heavy lifting. With over 81 million fam trees made by users around the globe, chances are high that you'll find new info about your ancestors without even trying.
But that's just the beginning. The apps search and matching techs are where the real magic happens. It pairs your tree with other ones, giving you new insights into your family's origins. Meanwhile, record matches scours the app's records to find new info about your ancestors.
Speaking of historical records, the apps' database includes vital records from 66 countries, as well as census and immigration records, gravestone and burial records, and more. Seriously, it has everything you need to bring your family history to life.
And if that's not exciting enough, it can even add entire branches and pics to your tree in just one click. Talk about a time-saver!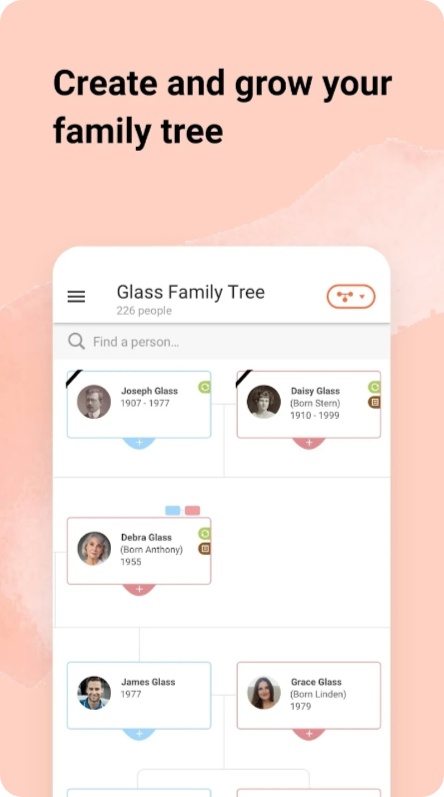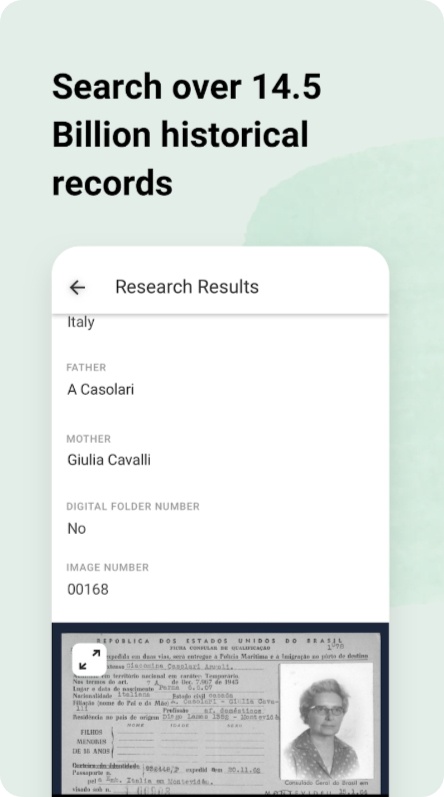 My Ancestry Profile & Heritage
This app is a gem when it comes to discovering your true ancestral roots. First off, it is incredibly user-friendly. All you need is to snap a pic and complete a small quiz – it's that easy!
With the help of their advanced algorithm, the app can quickly determine your origins and give a detailed report of your heritage. What we love most about this app is its precision. It doesn't just give generic results or guesses; it really dives deep into specific regions and provides accurate data to back up its findings.
And its personalized questionnaire ensures that your report results are tailored to your specific ancestry. It also covers AI face detector. This tool takes the guesswork out of trying to determine your heritage based on physical features alone. It's all about the science here, and the advanced tech ensures accurate results every time.
Hereby, you'll have to make a one-time in-app purchase to unlock permanent and unlimited access to reports. However, even the limited reports give valuable insights into your heritage, and you can always upgrade at any time if you want more info.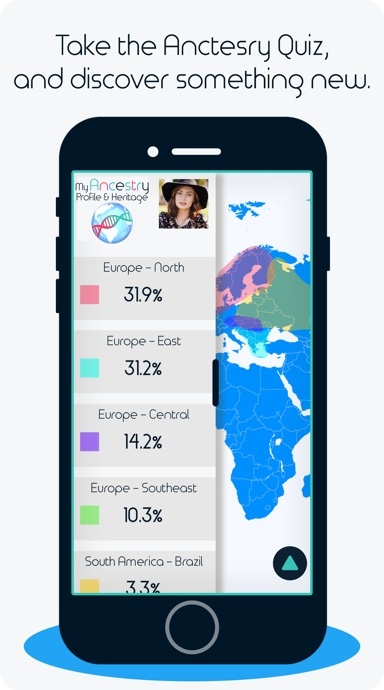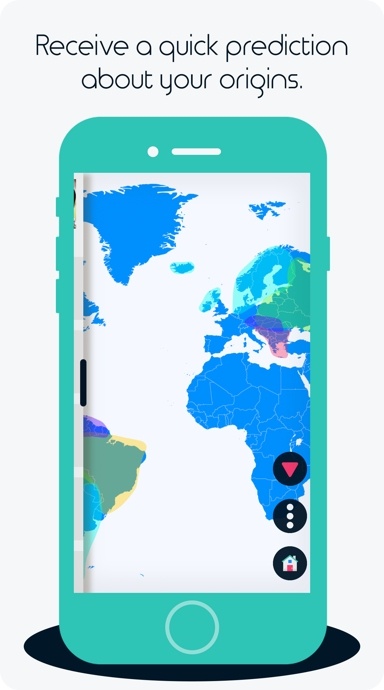 You may also check: 11 Free Apps to Enhance Photo Quality
Choice DNA & Drug Testing
Lastly, there's an app with a vast scope DNA testing services, including prenatal NIPP, paternity tests, and even face matching one.
What sets it apart is the face matching tool. Just upload snaps of two people and wait for same-day results. Facial recognition services may not be as accurate as traditional DNA tests, but it can provide a preliminary indication of relatedness. It adds a fun and unique twist to traditional testing methods.
The process of classic testing is quick and easy, too. Simply collect a cheek swab and send it off to their lab for processing. Within 24 hours of receiving your call, they'll set up a DNA collection at one of their many collection sites across all 50 states. Plus, the app makes it simple to access your results and keep track of all your results.
And don't worry about the legalities. The app covers both legal and non-legal testing options to fit your specific needs. The UI is beyond simple, you'll quickly figure out how the app works.