Every mother has faced the problem of a baby crying. Sometimes it can be difficult to understand why he or she does this. There can be many reasons and it is essential to know the main one because this way parents can save their baby from unnecessary stress.
Now all parents can easily solve this problem with the help of smart apps. Many of them only imitate the work of a translator, but some do have a large database of analyzed recordings. We have collected them in this review of the best baby cry translator apps for Android & iOS.
We also recommend these best new mom apps for Android & iOS to make your parenting awesome.
Babba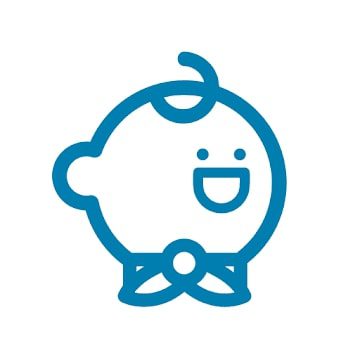 The Babba app monitors your baby's cries and allows you to interpret them using artificial intelligence.
The value is determined instantly in real-time. The detailed analysis is based on the huge database of studies that the developers have collected.
Besides, the crying recording is saved so that you can listen to it later. Previous data can be found in the History tab.
You will get answers to your questions in the form of images and descriptions. For example, a baby crying might indicate thirst or hunger. Then the app will show you a bottle. Also, all data is labeled with percentages, which helps you draw more accurate conclusions.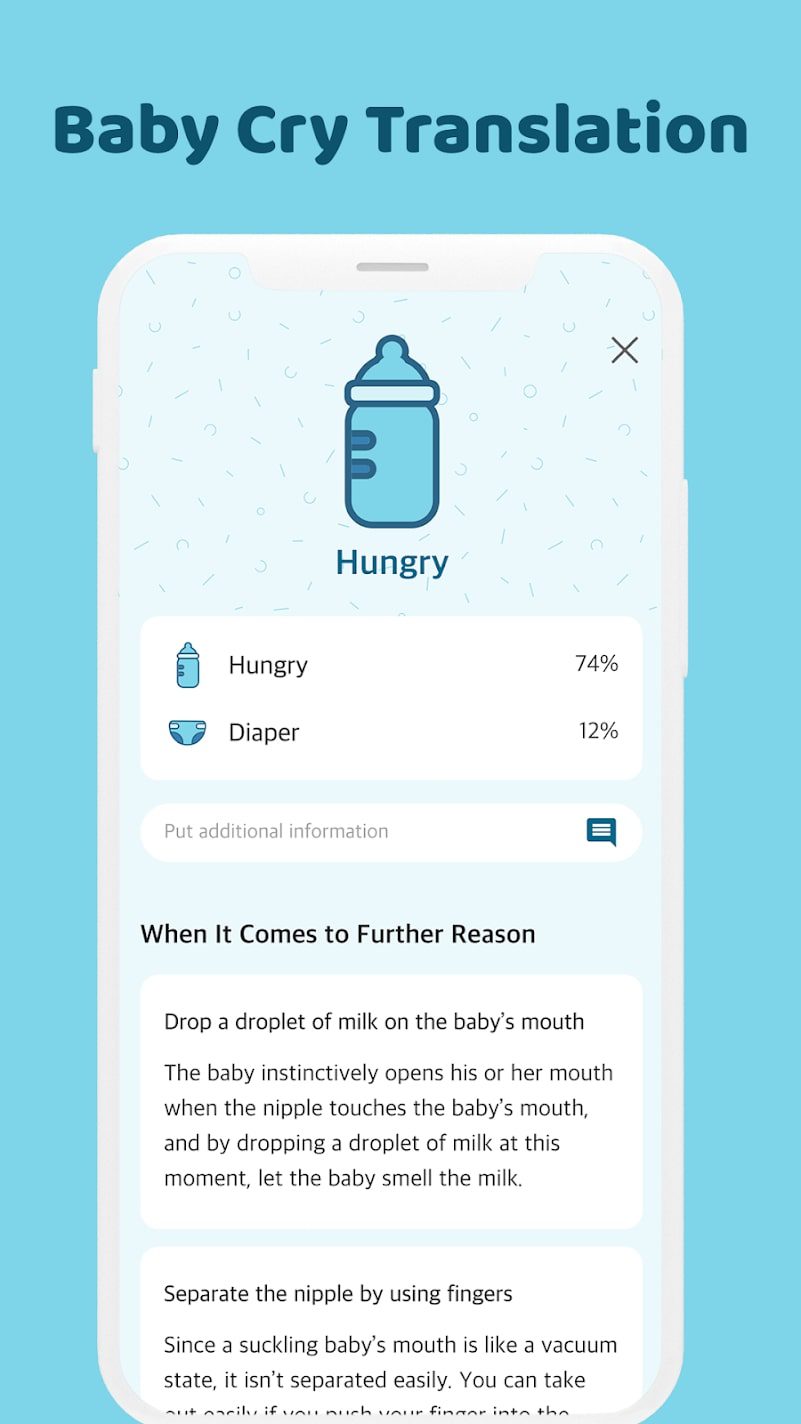 It is worth noting that the app even shows decibels of crying, which is a vital feature. This is a free app that does not contain ads. It has a nice design and a user-friendly interface.

You may also like: 15 Free Baby Book Apps for Android & iOS
ChatterBaby
The ChatterBaby app will help you find out what's making your baby cry. The algorithm of the app is easy to understand.
You let your phone listen to your child's crying, the artificial intelligence compares it to its crying database and gives you the result.
It can recognize three states: hunger, pain, and anxiety. These three states are independent of the child's development and have the same acoustics.
The main characteristics that the app analyzes are strength, duration, and silence in the cry. Each baby's voice is unique, so the app is constantly updating its base.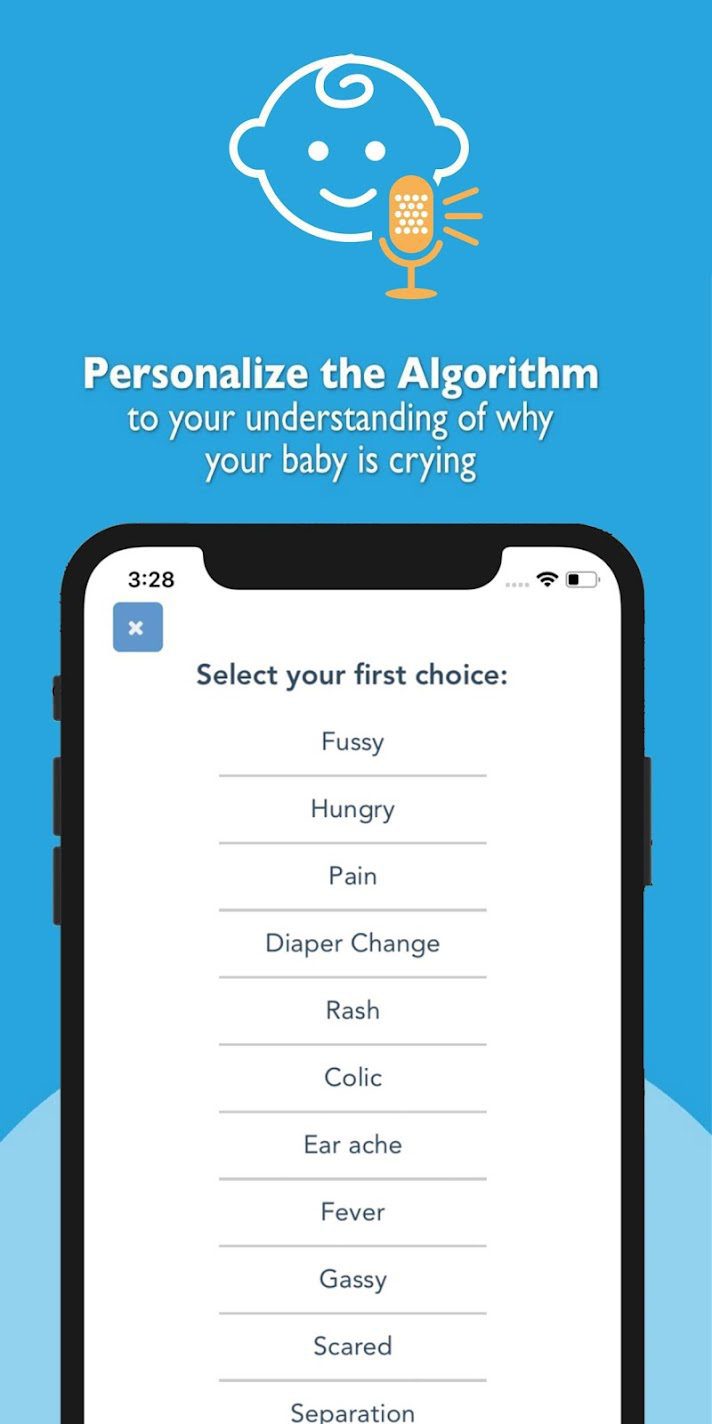 All moms, including you, can help. Email the app's developers with audio or video of your baby crying or laughing. Sign the reason, indicate age and gender. You can find all the contacts on their official page, which can be accessed directly from the app.


CryAnalyzer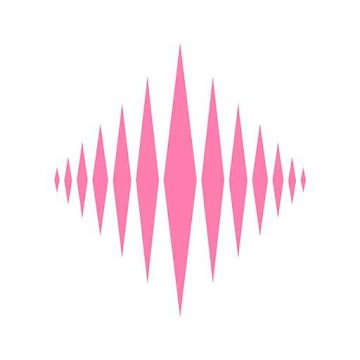 The CryAnalyzer app accurately identifies one reason a newborn baby is crying. It could be hunger, pain, a desire to sleep, or to change a diaper.
You need to hold the phone to the crying baby for 10-20 seconds. Then one of the five smiley faces that identify the reason will appear on the screen.
The app is based on a huge database of analyzed crying sounds. The developers recommend using this tool with children under two years old. This way, the analysis will show the most correct result.
All the data is displayed as a percentage. The app takes into account the emotional state of the child to understand his or her desires. You will be able to leave and save notes to use later.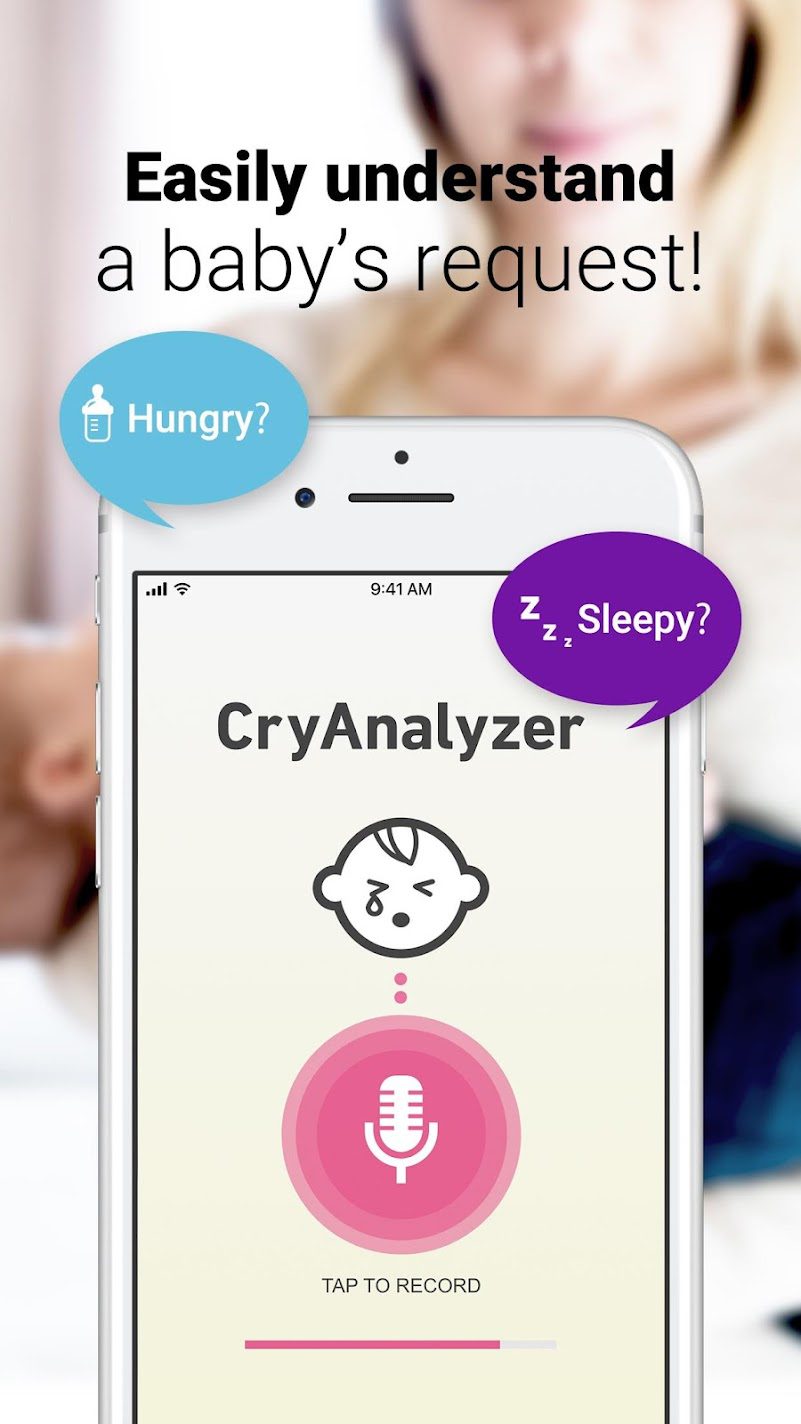 This is a free app that allows you to better understand your child, even while he or she has not yet learned to talk. All tools are available without any restrictions, which pleases all users.


You may also like: 9 Best Potential Baby Face Generator Apps for Android & iOS
BabyTalk Translator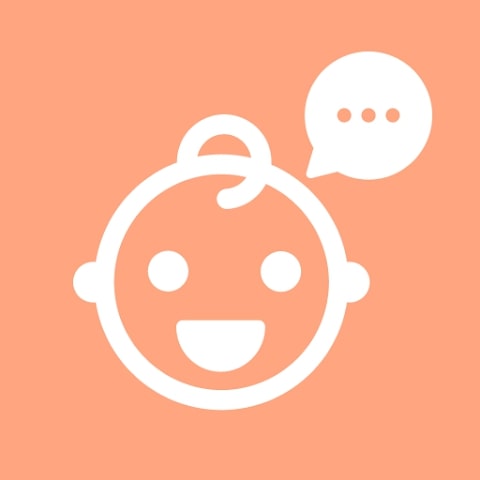 This app can interpret the baby's sounds, voice, and sighs to convey his or her wishes.
The app denotes them with eight intentions that show physical state and mood.
The following indicators are available: hunger, indigestion, laughing, burping, sneezing fatigue, coughing, discomfort, and abdominal pain. But there are unique words in each child's talk.
The program can be taught. To do this, you need to tell what each sound means. You need five to ten examples of each concept to memorize.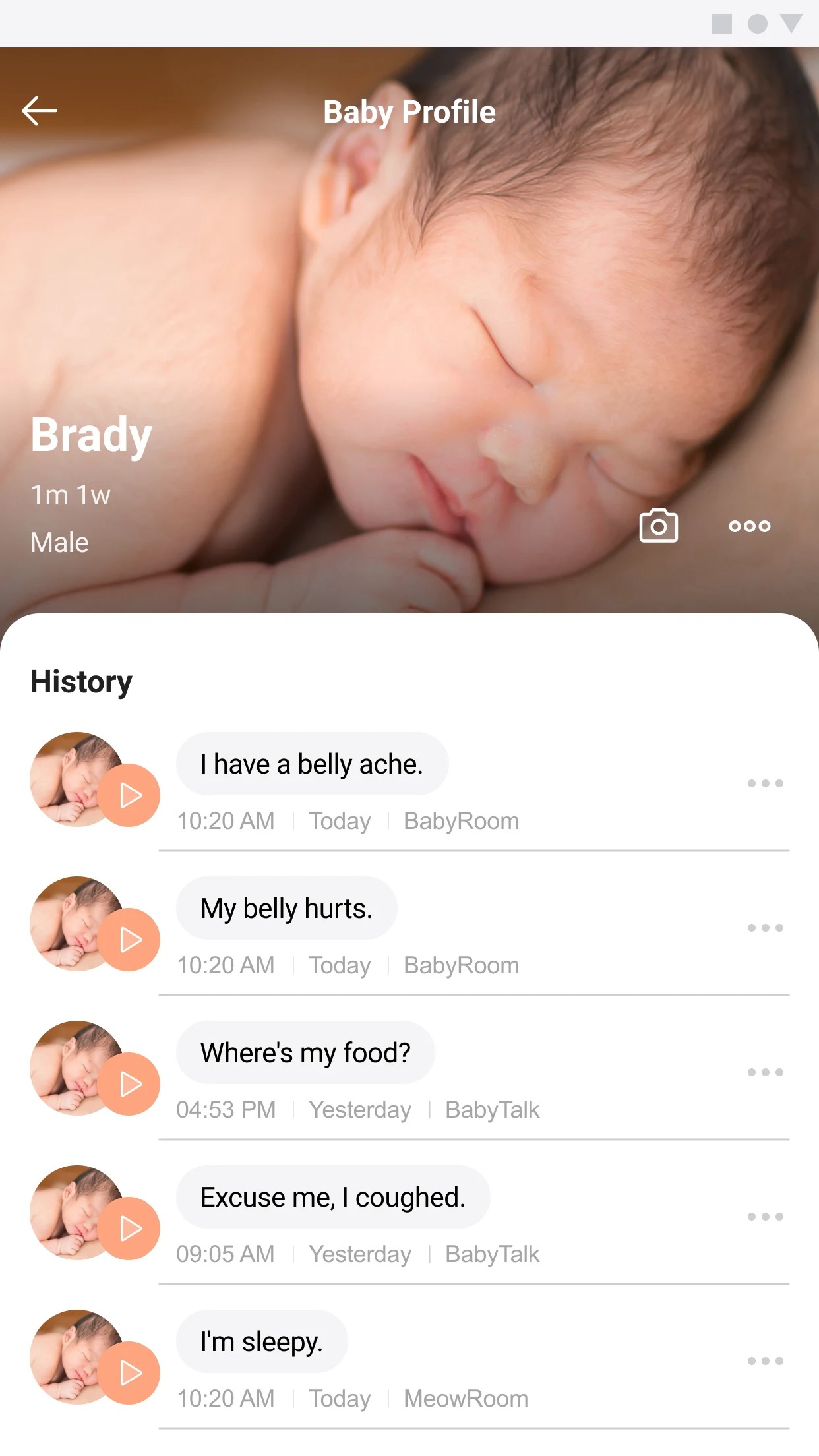 Then the app will begin to recognize it. This process takes exactly twenty-four hours. If the app gets it wrong when selecting intentions, editing, and replacement are always available. This action should also be repeated five to ten times and wait for twenty-four hours.


You may also like: 11 Best Chores Organization Apps for Families (Android & iOS)
Baby Language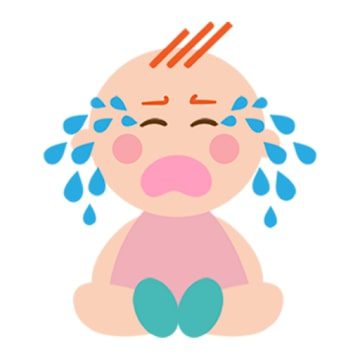 The Baby Language app will analyze your baby's crying and help you track his or her condition. You will get all the data in real-time.
For each reason your baby cries, there are detailed illustrations of how to deal with them. If you want to learn how to recognize the cries yourself, use the handy instructions.
You'll also get helpful tips and advice on how to control the crying. This data will help you much better care for your baby.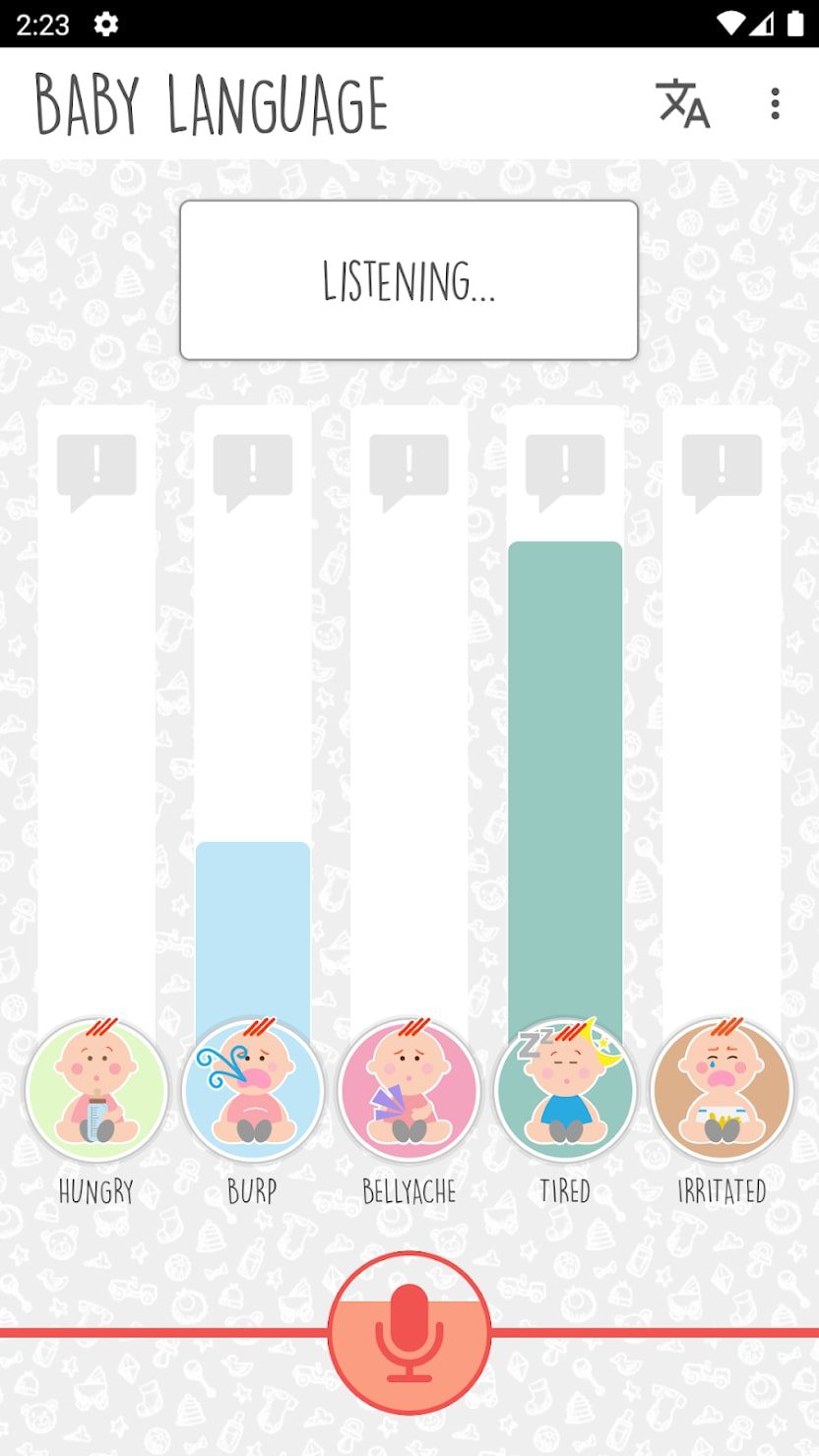 The app will also show you which sounds you should pay close attention to. Thus, you will begin to understand your baby. Meet all the needs and make him or her the happiest baby in the world.