A rich vocabulary is every person's calling card. The more bright words a person knows, the smarter he seems. An amazing game that will help you improve your vocabulary level.
Word Scramble is the perfect find for those who like to guess words. You will see a description of the word that you need to guess. Do your best to pass these interesting challenges.
And if you like learning new words in order to win in word scramble games we can advise you this article about the apps to learn word a day.
Simple interface with a bright background that changes every time. The convenient location of buttons on the bottom control panel. For control in the application, you can find buttons such as Clear, Back, Hint, Submit.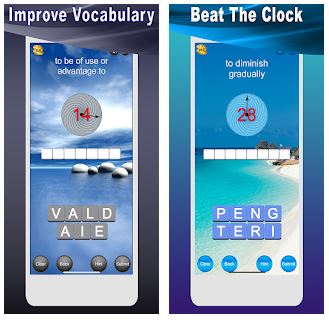 Word Scramble has a support system. Many users may have questions or problems. Compose your question and send it to the support specialists and they will definitely answer you. The developer's website will allow users to get acquainted with more detailed information and principles of work.
Moreover, Word Scramble includes a simple bright design, intuitive interface and easy controls that will allow users to immerse themselves in the work environment.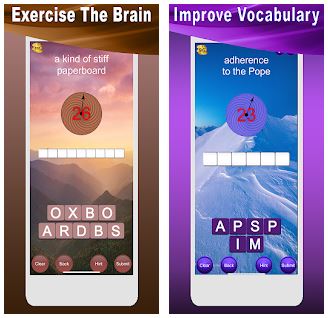 The Clear button deletes all the letters you entered in the word. The great button layout allows you to quickly find the letter you want. There are daily word scramble challenges and a word genius leaderboard for you to compare your word knowledge with others.
Word Scramble is simple and intuitive to operate and does not require any specific skills to play the game. You just need to make every effort and knowledge in English. Mastering the process is not difficult.
This game is quite simple – however, it requires the usage of your analytical skills. If you want to play a simple and relaxing game we can also recommend the low MB games – have fun!
Word Scramble – Vocabulary Puzzle is the best method to improve your vocabulary. New words and a beautiful interface will let you learn a lot of words every day. Play and Reach New Heights in Word Scramble Genius.