Performing repetitive, identical actions on a phone is a common phenomenon among many users. It takes a lot of time and you'd be surprised how this process can be automated. Mind your own business while these free auto clicker apps for Android & iOS perfectly do all the work for you.
You may also need such services for your PC. Find the best one for you among these mouse auto-mover software for Windows 10.
Auto Tapper: Auto Clicker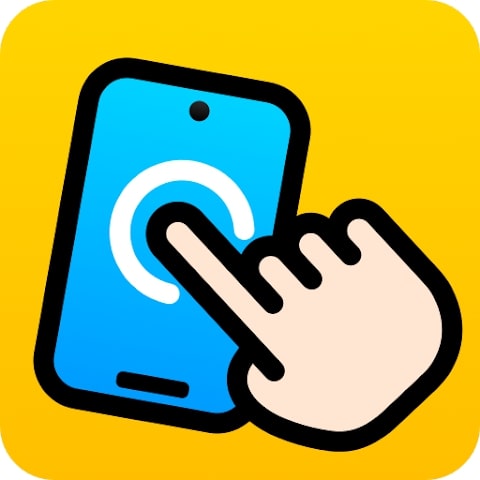 Auto clicker will simplify any routine actions on your electronic device. It will repeat the necessary action as many times as required. No involvement from you: the entire process is automated and simple.
It's suitable for all programs and messengers, as well as websites and portals. Specify how often the series of taps should be performed and their total number.
You can always adjust the initial data. Who might need this feature? Auto-clicker will be a helper for those who have chosen their phone as a study tool. With its help, it is convenient to flip through the pages of an e-book.
The app has a clear menu and step-by-step instructions. Change the instructions with a single tap. All settings are saved after exiting the app so that you don't have to waste time the next time you use it.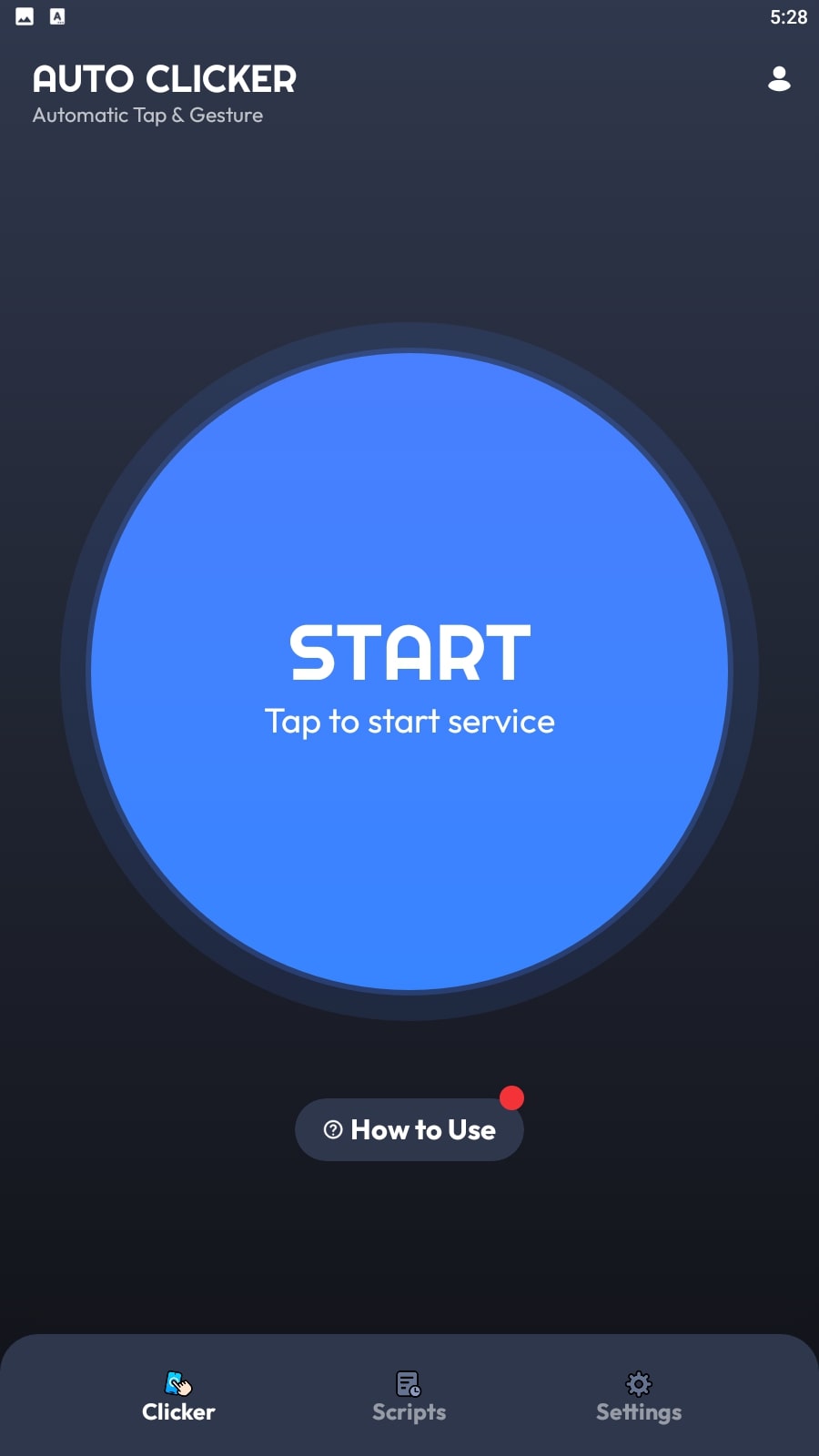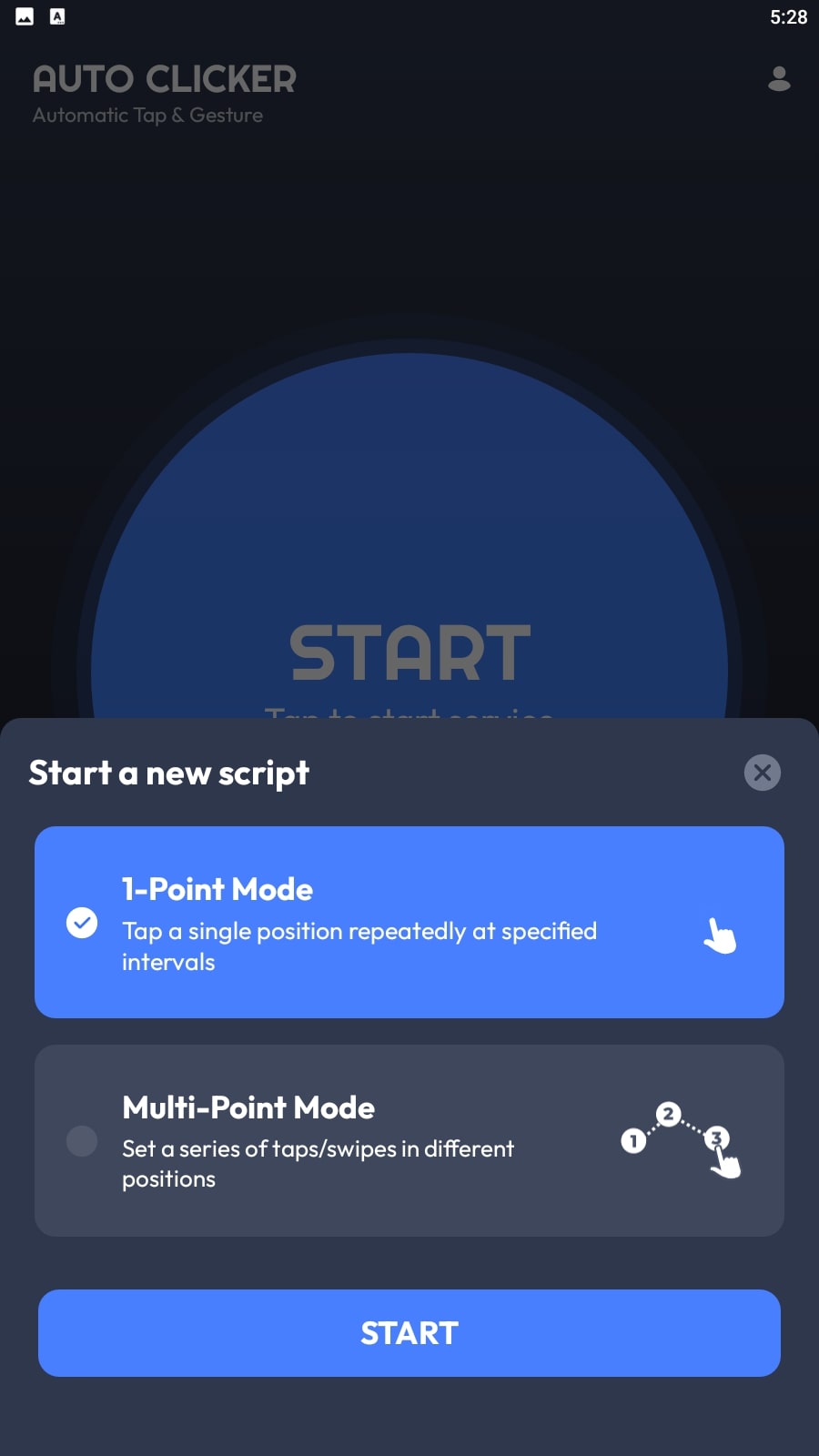 The app requires no payment and is suitable for phones and tablets. Forget about annoying monotonous movements: leave the routine to the auto clicker.

You may also like: 11 Best Realistic Simulation Games for Android & iOS
Auto Click – Automatic Clicker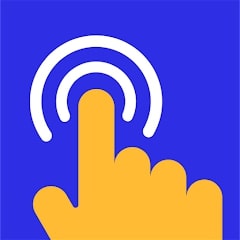 Do you need an assistant for routine work on your phone? Don't want to waste your time on repetitive actions to get the desired result? Then entrust this activity to the Auto Clicker app.
This program works offline and doesn't need to be controlled by the user. Just check the settings and get on with your other work.
No hidden fees or subscriptions. All work in the app is free from start to finish.
To start working with Auto Clicker, all you have to do is specify the number of clicks and their interval. You can be sure that at the right time, the app will work without any delays.
For your convenience, there are options for multi-point touch, one-touch, and long exposure. You can even test the app in a special mode. Change settings, quit, and resume the program in a second.
All entered settings are saved for later use. You can always make adjustments to them. Auto Clicker can be used for the vast majority of modern mobile apps and online platforms.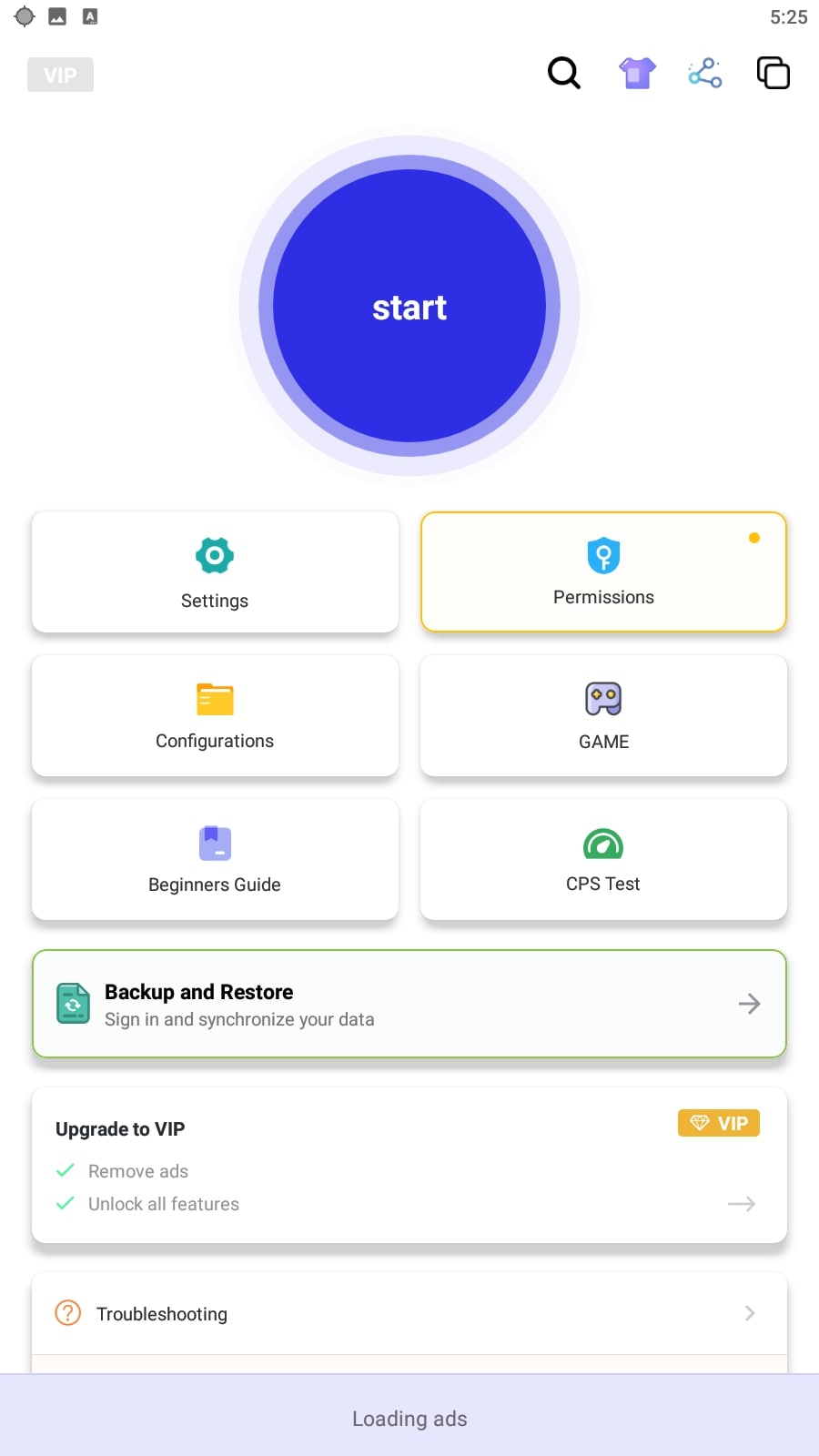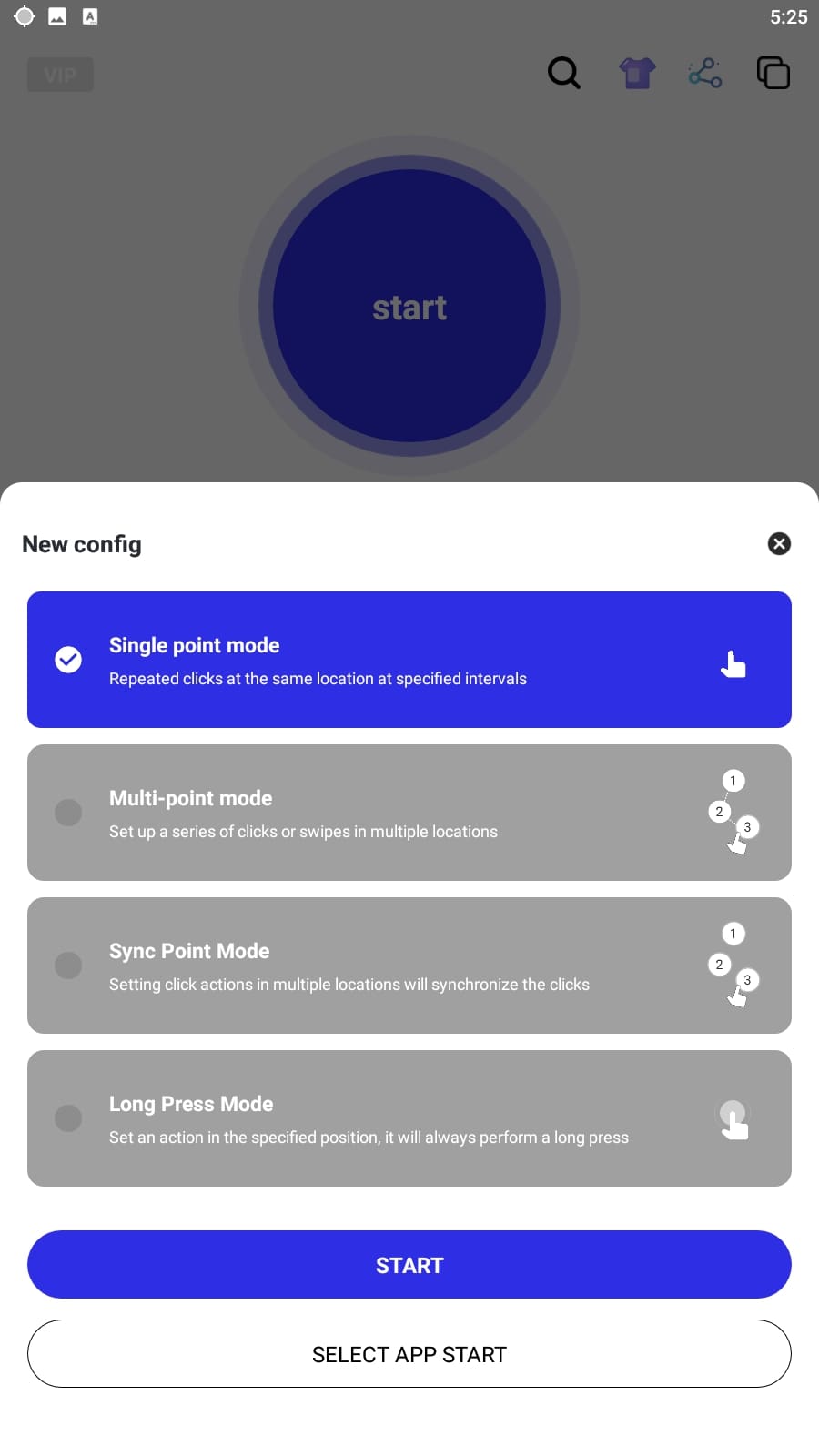 The program has been downloaded over a million times, which shows its popularity and customer trust.

Click Assistant – Auto Clicker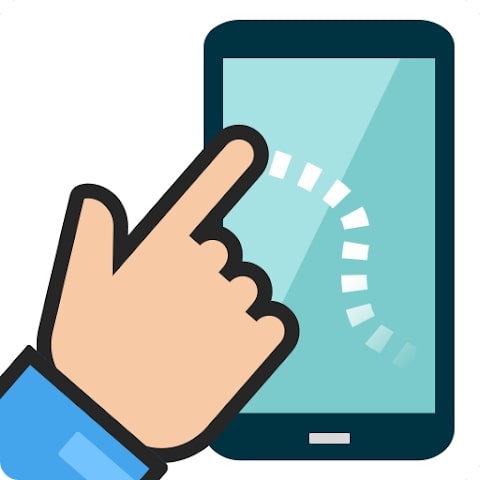 Get yourself a personal secretary. The Click Assistant mobile app will take care of creating a series of clicks on a specific area of the phone screen.
You can easily use the mobile assistant to play games or read e-books. Besides, some self-running apps also need continuous monitoring.
Now all of that is a thing of the past. Streamline your work on your phone by reducing routine activities to the bare minimum possible.
In addition to normal touching, the Click Assistant can mimic more complex actions. These include pinch-to-zoom, swipe, and click. You can even combine several different actions and record them.
A simple menu with prompts will make it easy to learn the app. Start and stop using the Assistant at any time. All data can be changed at your will. Use the back report so that the app will work at the set time without your personal involvement.
Users do not need to confirm Root rights to use the program to its full potential. Add Click Assistant to your list of favorite apps and appreciate its features.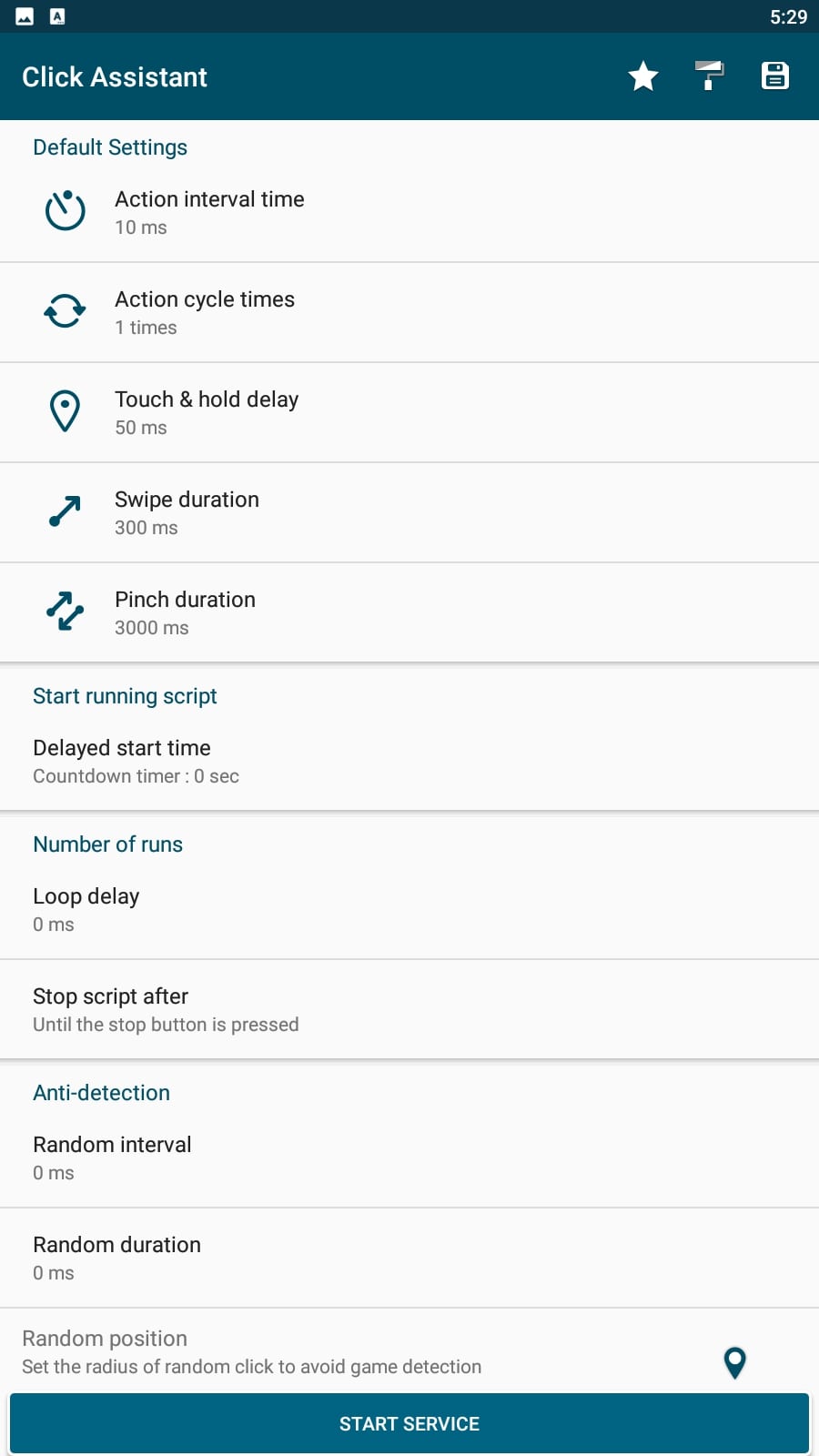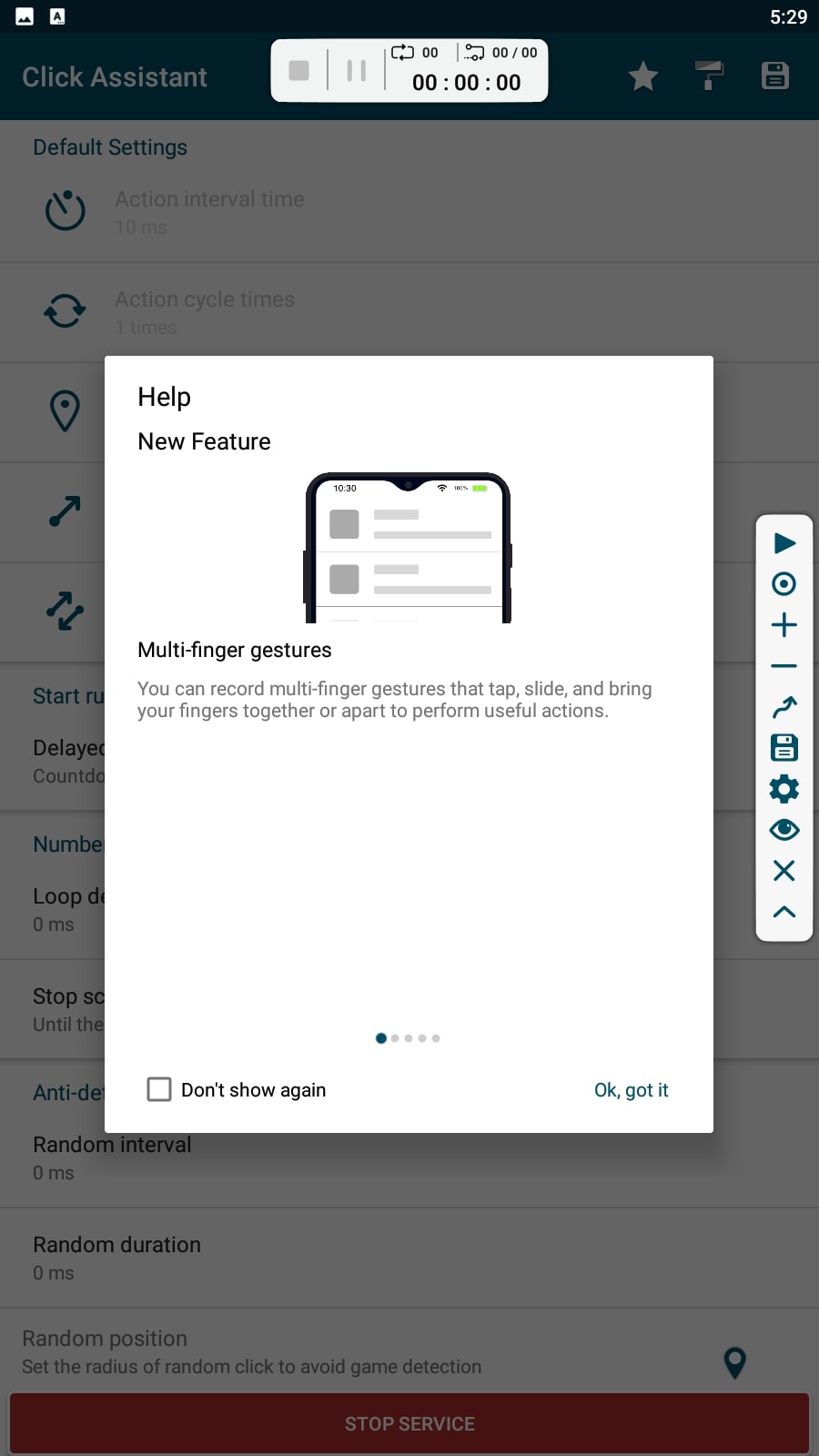 The program has been downloaded by over 10 million users from all over the world. It's your turn to take the chore out of your phone.

Auto Clicker – Automatic tap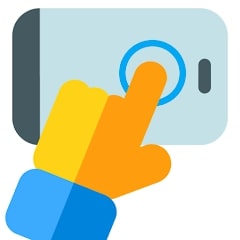 Want to make your favorite game even more exciting? Don't like to be interrupted when reading e-books? Or do you have a lot of apps on your phone that run automatically?
Then you need the helpful tool Auto Clicker. It'll do the tricky part, saving you time.
Install the app, go to the settings, and check the options. Get excellent work done without any investment. It is also suitable for downloading and saving electronic scripts.
Choose the time period in which the app will produce the desired number of clicks. To do this, put a handy timer right in the app. A floating window with a control panel will solve the problem of accessing the settings while other programs are running.
You will not have Root access. The app does not ask for access to personal data. Very important detail: Auto Clicker works on several points at a time, thus freeing you from this task. You can easily configure the main parameters thanks to the user-friendly menu.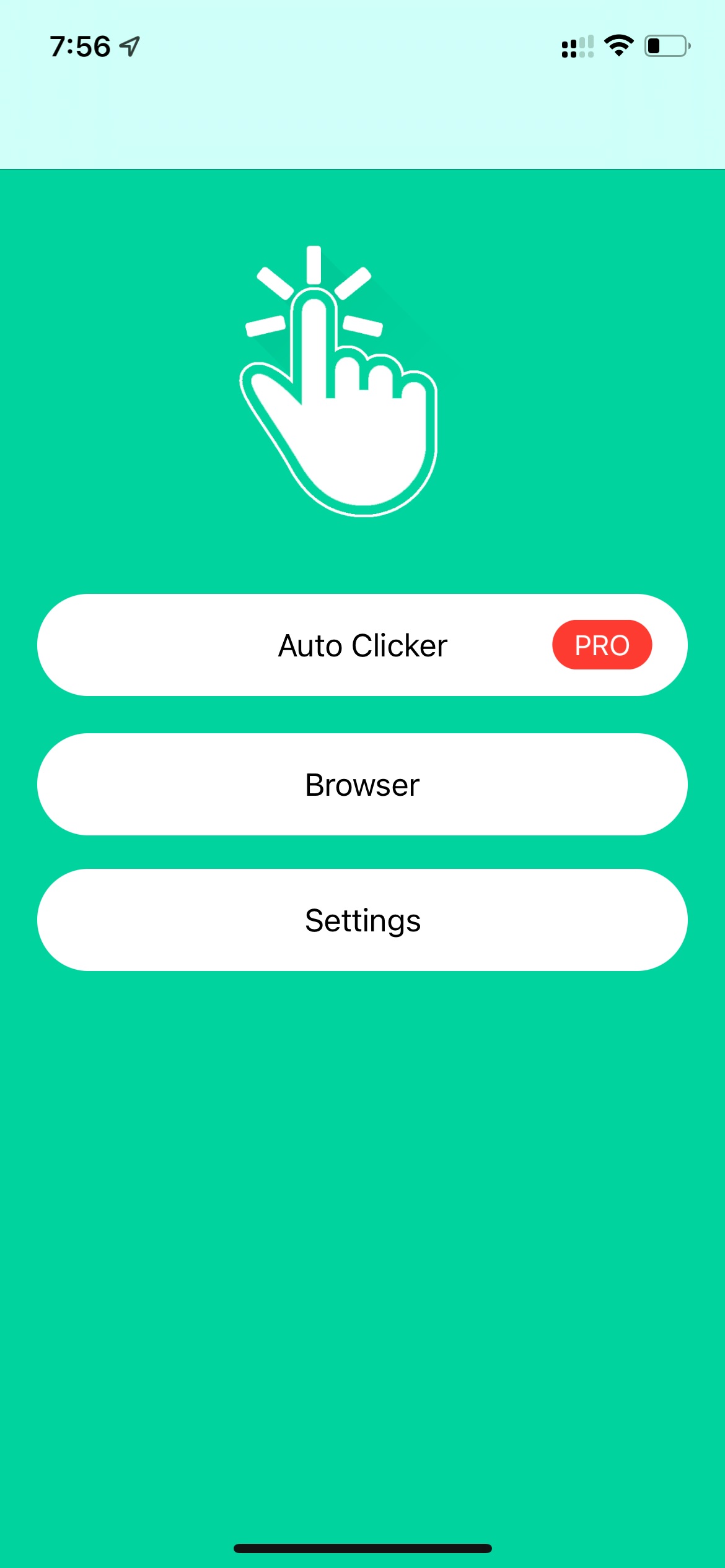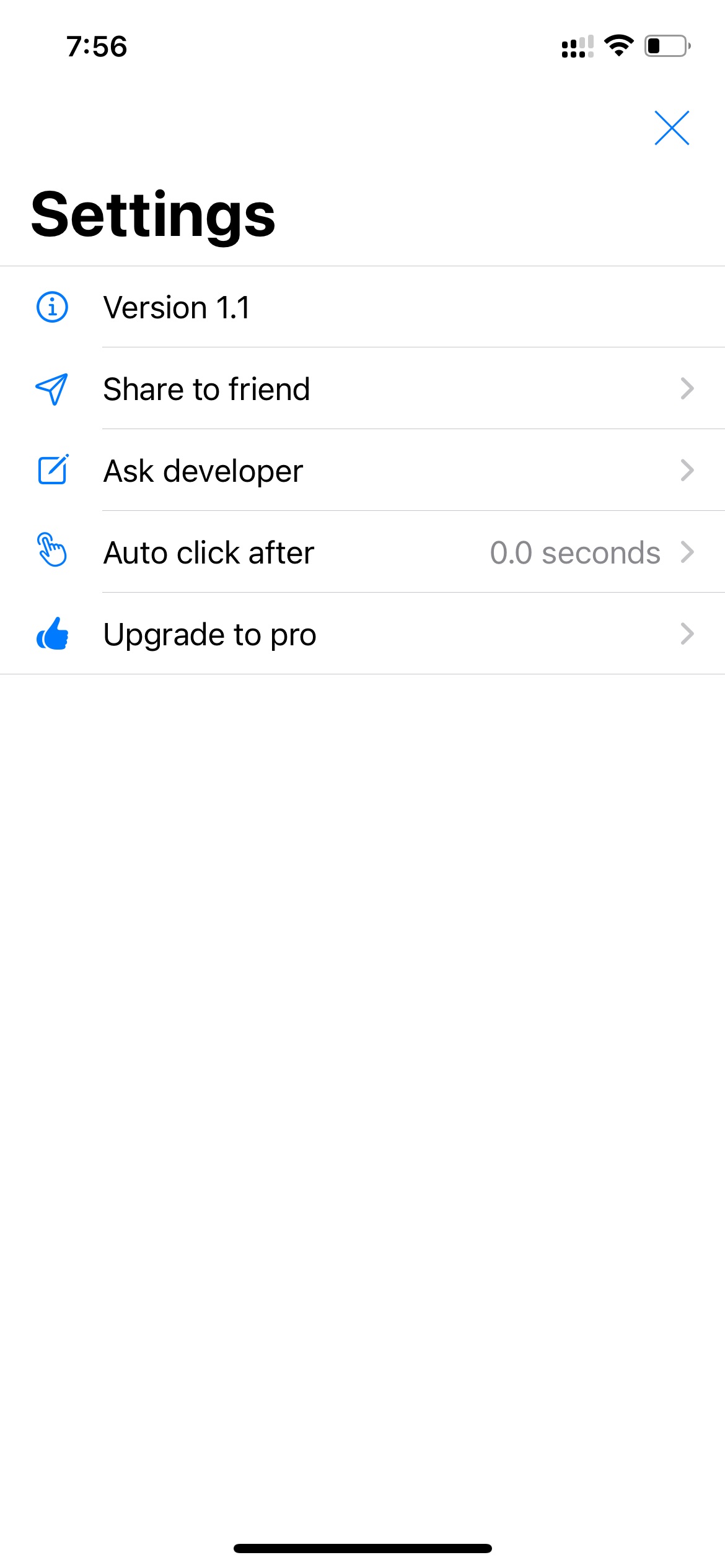 Auto Clicker has over 50 million satisfied users to date. It occupies less than 4 MB. A great choice for everyone who values their time.


Game master – Auto Clicker
This Auto Clicker app allows you to reduce the routine load on the user by automating monotonous movements. These can be clicks in different areas of the screen, taps, and pinches.
Flip through pages of e-books and documents. Play interesting games in comfort. Watch short videos on online platforms and social networks. You'll need minimal intervention.
Just tap into the app's settings and enter your info. You can choose the frequency and duration of the clicks, as well as the time interval of the program.
There can be several dots on the screen. You can hide them or put them on the main screen. To keep the system from locking you out, it is enough to periodically shift the work areas.
If your plans change, you can stop or resume work at any time. In addition to the normal mode, you can also enable gesture recording. Determine how long your touches will last. Make the app as comfortable as possible for you.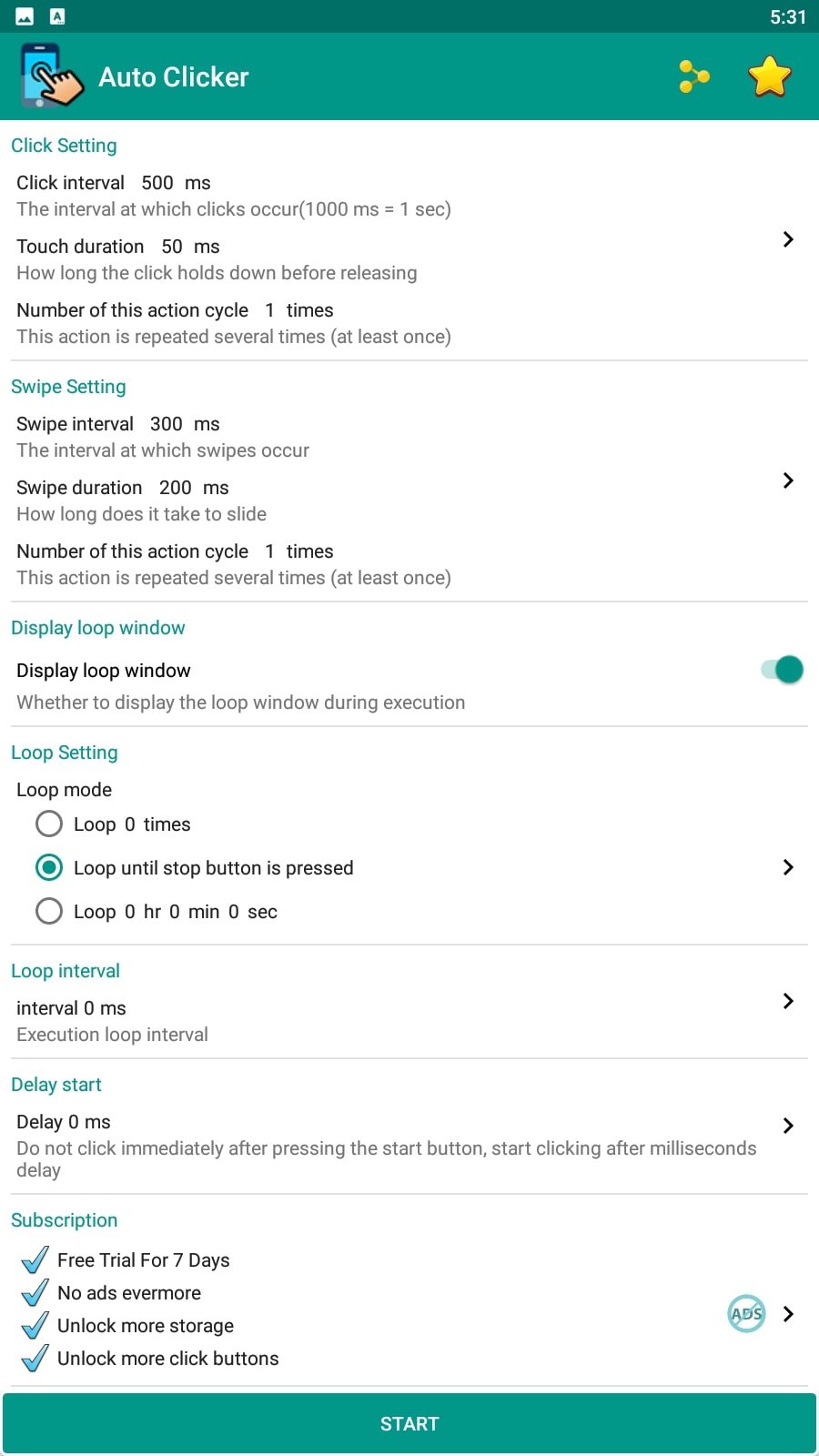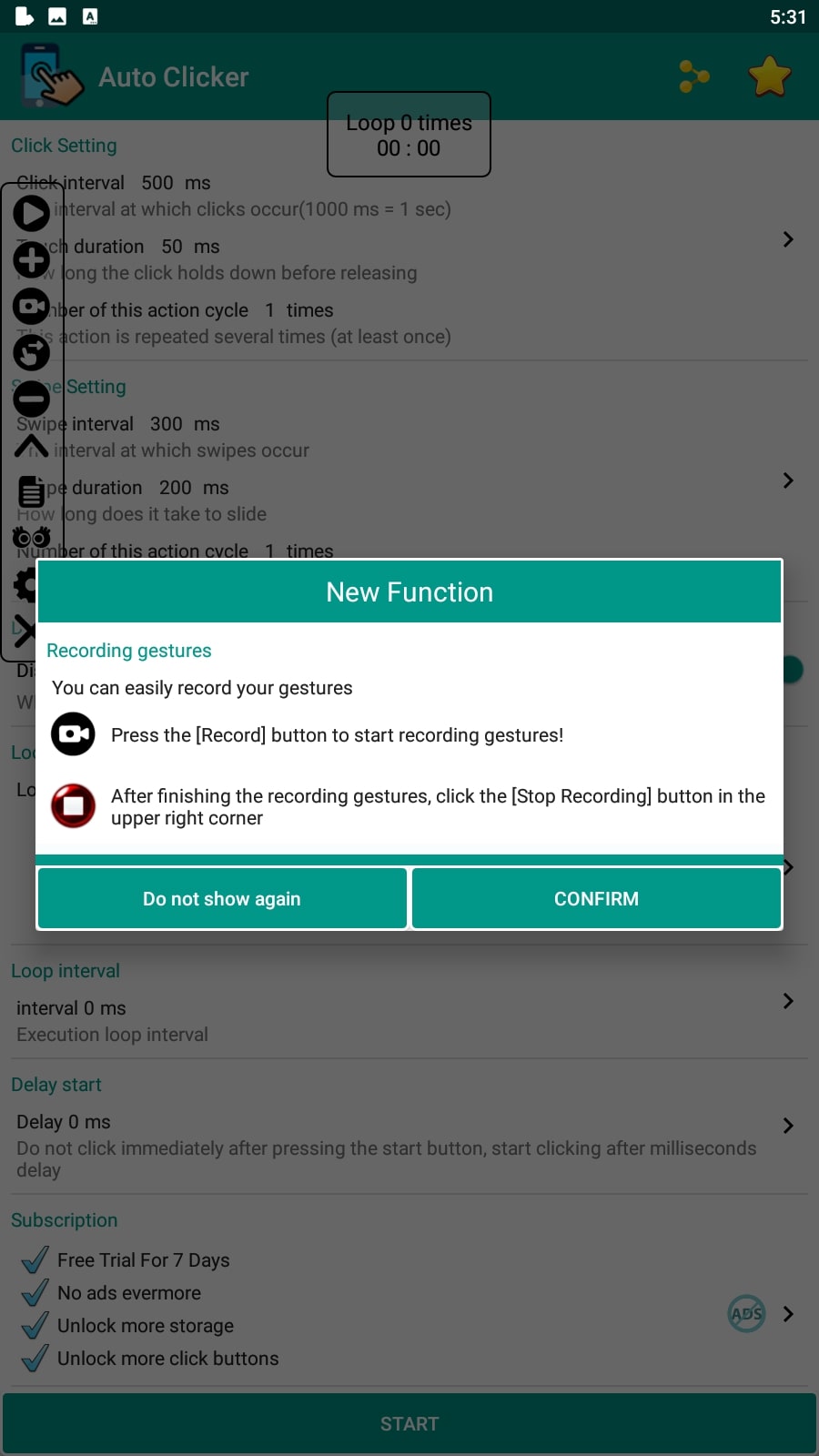 Choose the theme and color scheme. You can change the control panel: bring out the buttons you need and hide the functions that are less needed at the moment.

Clickmate – Auto Clicker Macro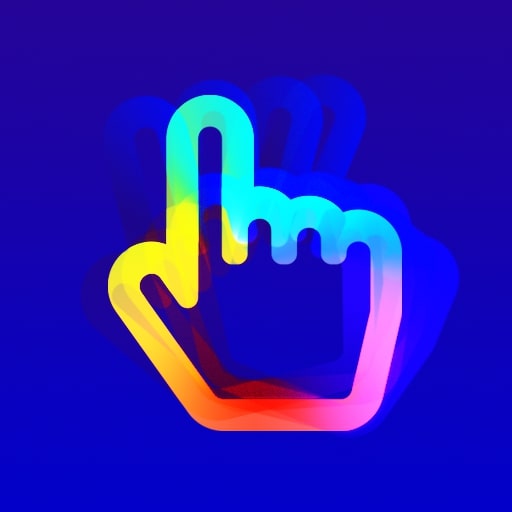 Get access to unique features in the Clickmate app. You no longer have to repeat the same action many times in a row. It is enough to record a touch or pinch to be able to play it back when needed.
A handy option for some mobile games, e-books, and Internet sites. In the app, you will find many useful options.
In addition to recording monotonous actions, you will be able to record a return, press a menu button, taking a screenshot. The program works without any root confirmation.
Use the service at your pleasure. Repeat actions an infinite number of times, combine different movements, and experience advanced options. You need to set the settings once to be successful and then the whole process is fully automated.
Show Clickmate the desired points on the screen, and specify the interval and duration of clicks. Control the app with a timer or start button. Get quick access to Macrodroid and Tasker. Creating a series of automatic actions is now even easier.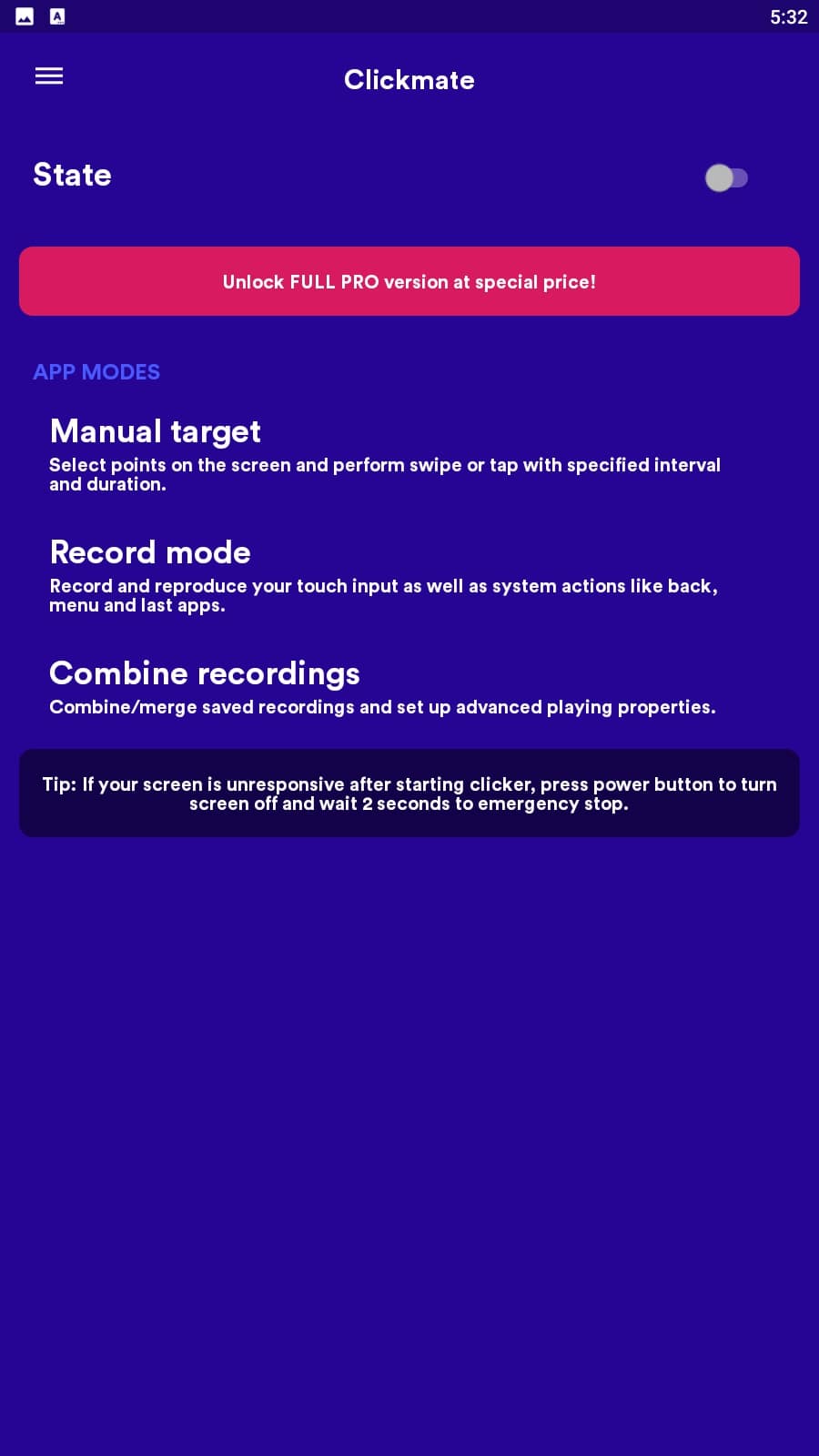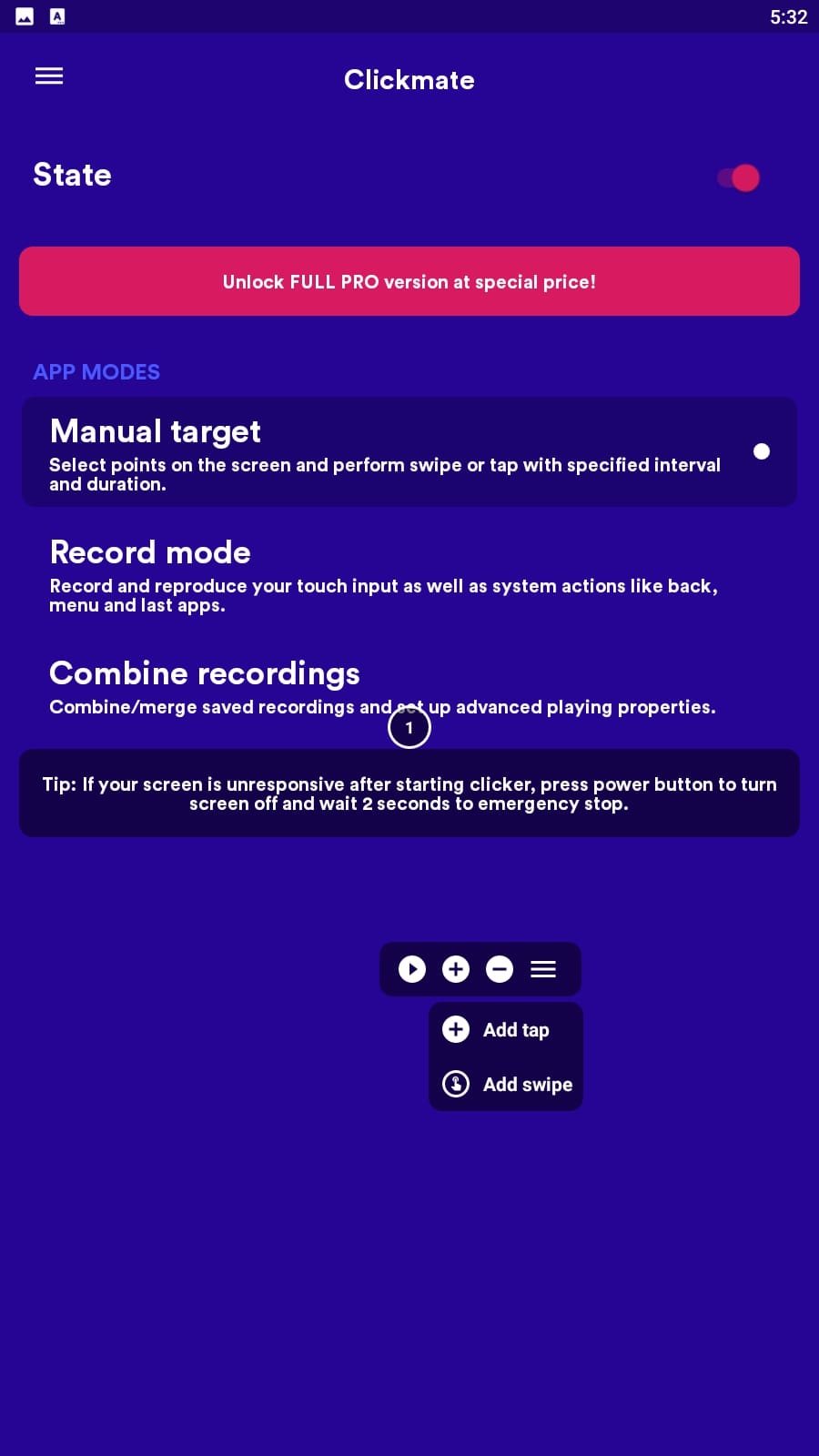 The app works for free and contains ads. It has no age restrictions and combines with almost any app.

You may also like: 11 Best Base Building Games for Android & iOS
Macrorify – Image Auto Clicker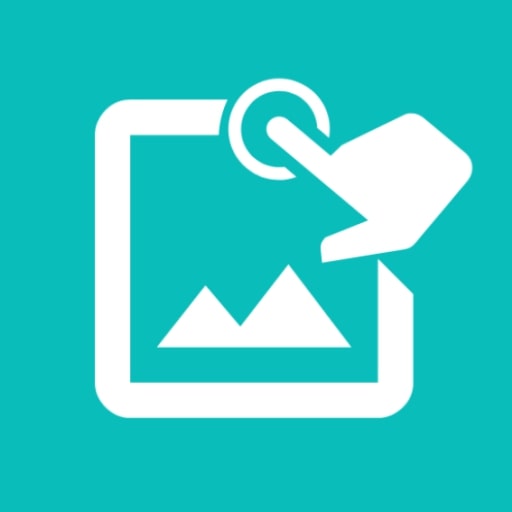 Macrorify is an app for your phone that effortlessly reproduces simple movements over a period of time. It is equipped with such useful functions as text and picture recognition.
A modern auto clicker that avid gamers and e-book lovers can't do without. It is great for blogging and social networking. Macros created on the basis of this program will be highly effective and productive.
You can repeat almost any action, whether it's a tap, a flick, or zooming with two fingers. There are almost no limits. Create recordings of your actions to play them back in a different order. The number, speed, and duration will depend on your goals.
Image recognition allows you to instantly click on an image when it appears on the screen. It can be a single image or several images that follow each other.
Macrorify detects their disappearance and notifies the user. Without your participation, the app successfully manages to find a logical chain in the suggested pictures. The same is true for text. On the main screen, you can change absolutely any setting.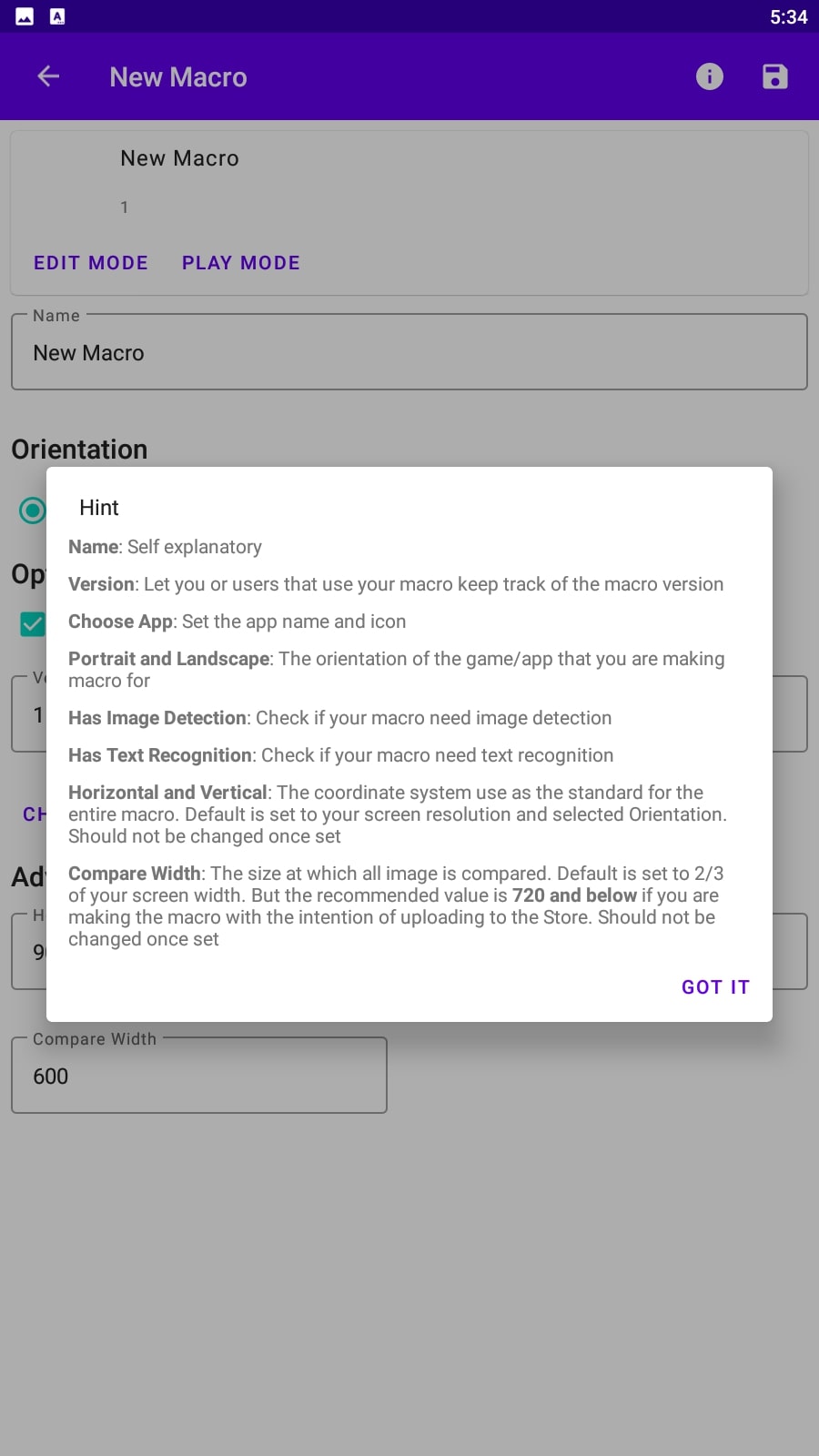 Stop and start creating your macro from where you stopped last time. Select frequently used options to reflect on the main screen. This is a great and useful app for any purpose.

Auto Clicker – Automatic Tap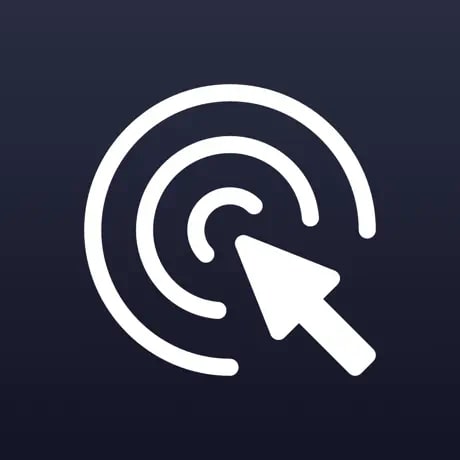 Want to take the routine out of your life? Love to play games on your iPhone and want to simplify the process? The Auto Clicker app will help you reach your goal.
Perform repetitive actions without constant control or involvement on your part. The app is fully compatible with other programs, portals, and sites.
All parameters can be changed in the basic settings. This concerns the speed and number of clicks, their variety, and frequency. You don't have to adjust the same settings all over again, just save the result.
Auto Clicker is suitable for any activity that requires repetitive movements. It can be a simple tap with your finger, a pinch to zoom, or a scroll option. Use these features in your favorite games, while reading a book, and doing social networking.
Comfort and time savings are assured. No more wasting your time and being in control of every moment. Rest assured that exactly at that time a touch simulation will happen.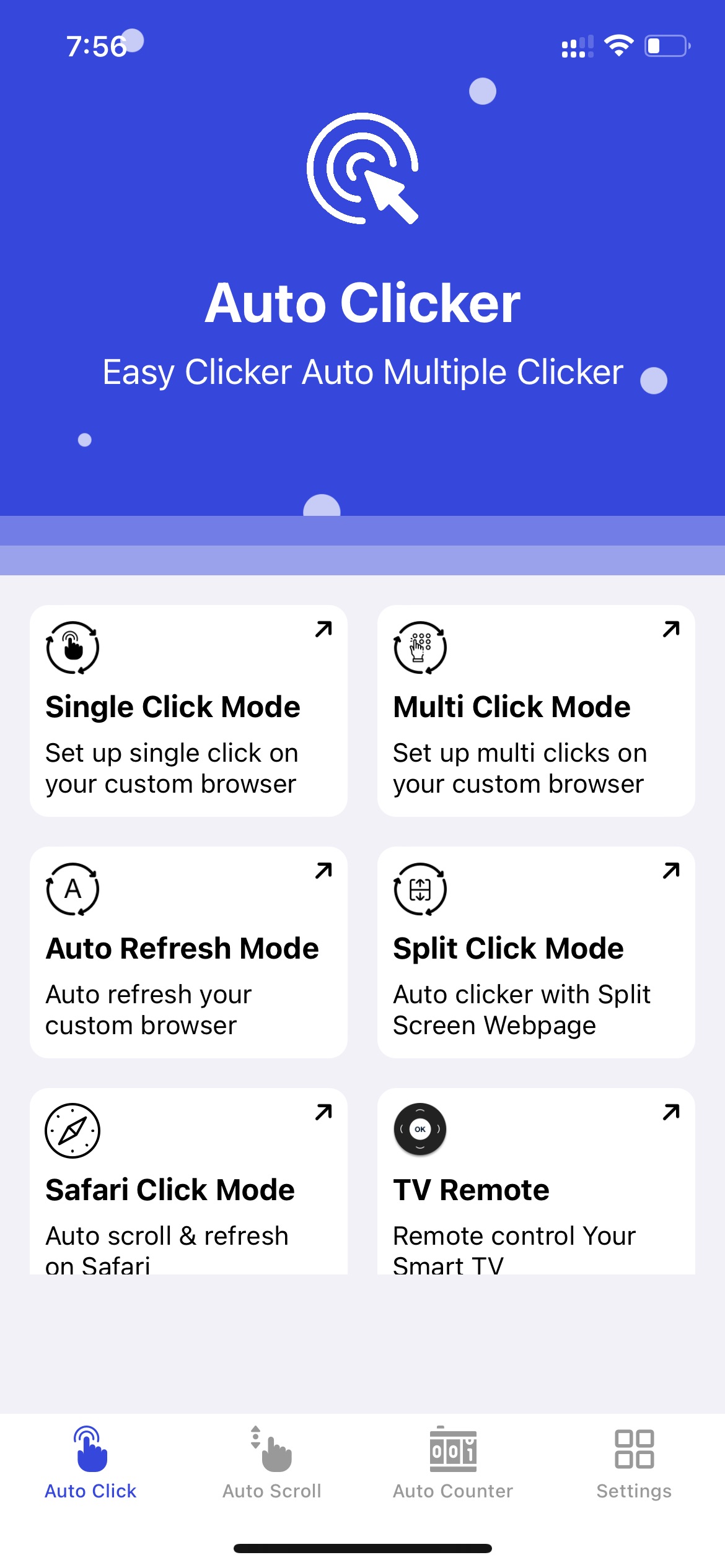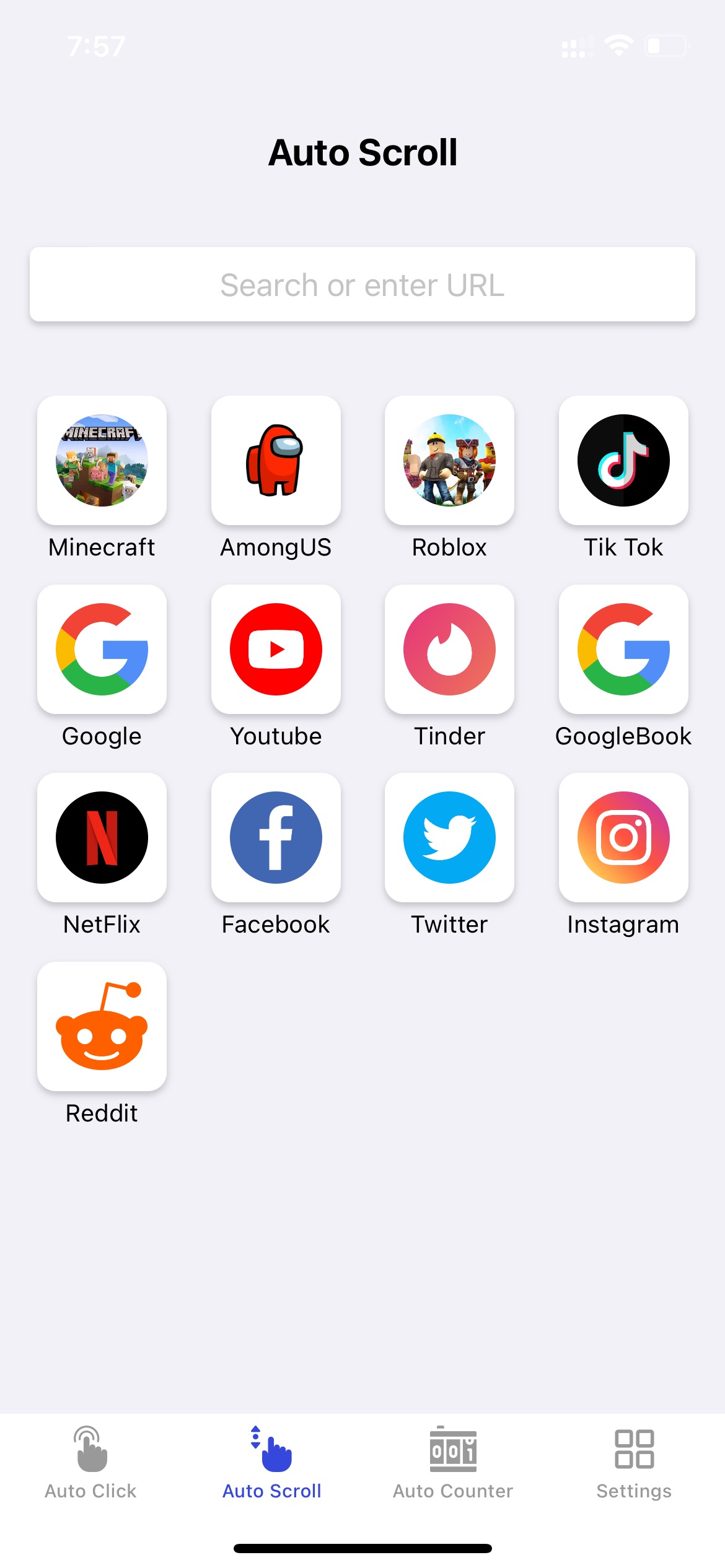 There is a 3-day free trial for new users. If you wish, you can subscribe to one of the offered packages.

Automatic Tapping—Auto Clicker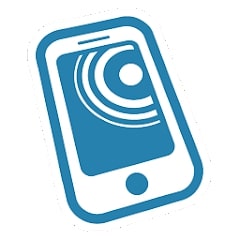 To free up time for important things, you need to reduce routine movements. You can do this with Automatic Tapping. Tape the same movements for a set amount of time.
Allow yourself a break from monotonous movements. Choose the interval at which the app will make clicks and taps. The minimum unit of time is 1 millisecond.
Make as many clicks as you want. You can always press the "Stop" button or start over. To access the app settings at any time, use the floating screen feature.
Now you will be able to control the auto clicker while working on another app or playing. It only takes a few seconds to add a new point. They are conveniently marked with an electronic widget.
You can set the settings for several programs and games at the same time. The app will save them for later use. Despite its simplicity, Automatic Tapping does its job perfectly. You do not have to control what happens on the screen.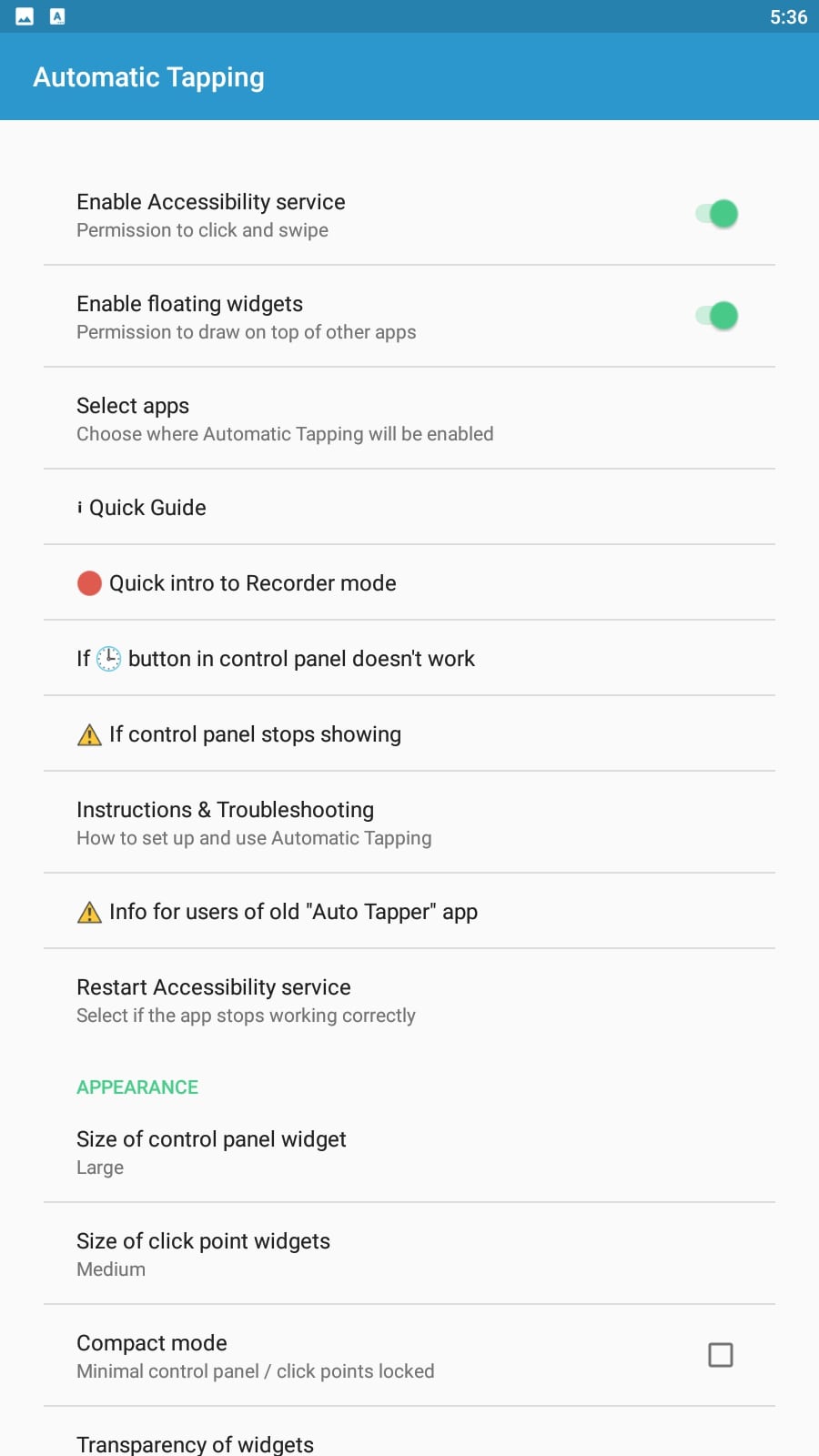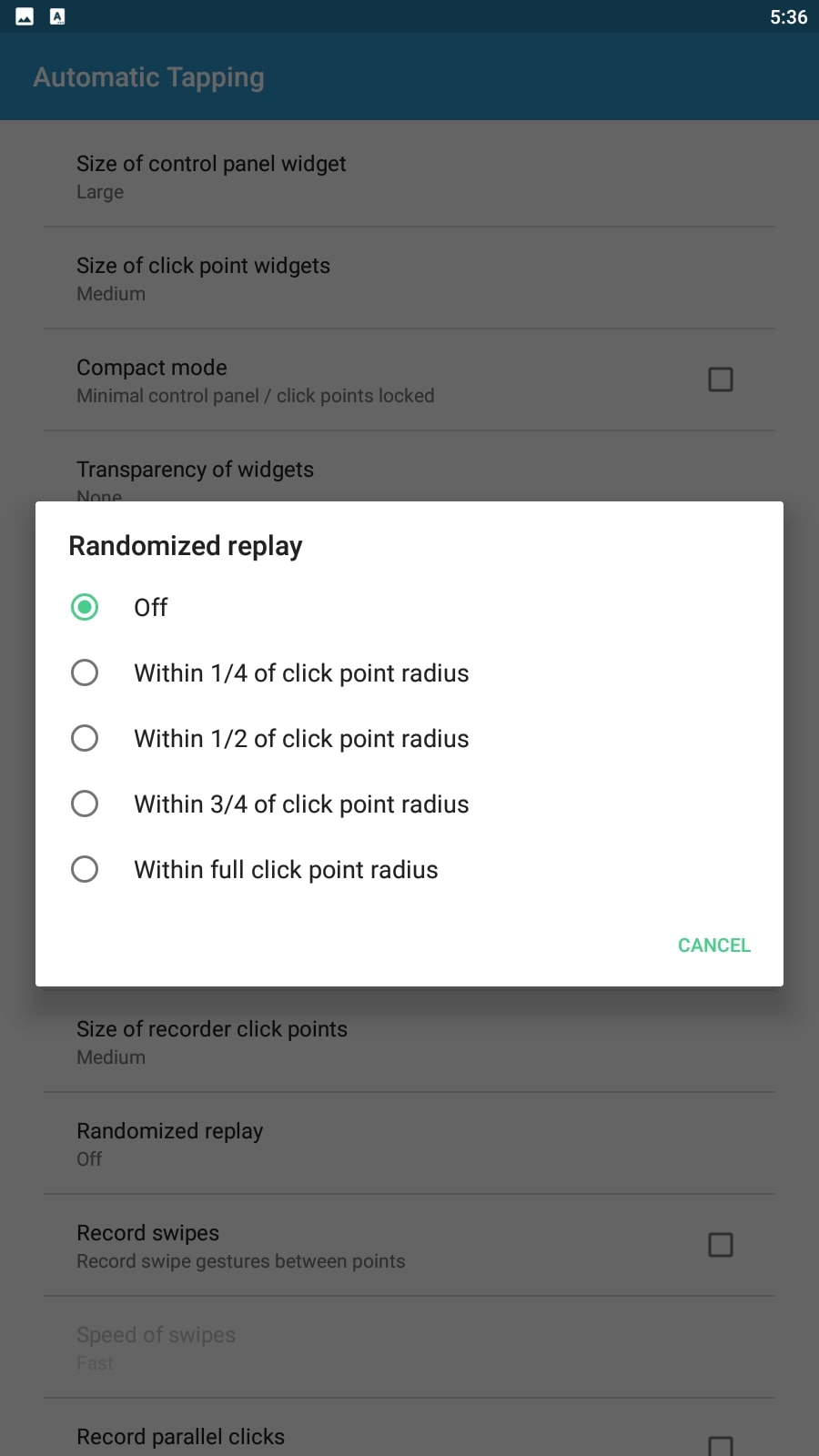 The menu is clear even for a beginner and definitely will not cause any problems with the settings. You can read e-books, watch short videos and play various games.

HabiTap – Auto Clicker No Root
If you are looking for an electronic assistant, choose HabiTap. It is designed to make routine activities on your phone easier.
Some games and apps require you to do the same thing all the time. These can be regular or double clicks on a certain point on the screen or clicks with a certain interval.
This also includes the gesture of zooming with two fingers. This kind of work requires concentration and a lot of free time. For users with a handicap, this app will be the perfect companion for everyday life.
HabiTap has useful features and advanced capabilities. You can choose individual parameters for each individual app. It's up to you how often the clicks will be simulated, how many points are marked on the screen, and where they are located.
Save the map you've created so that you don't waste time adjusting at the beginning of a new session. The app can be used on an ongoing basis. It is convenient because it does not contain ads and does not need Root.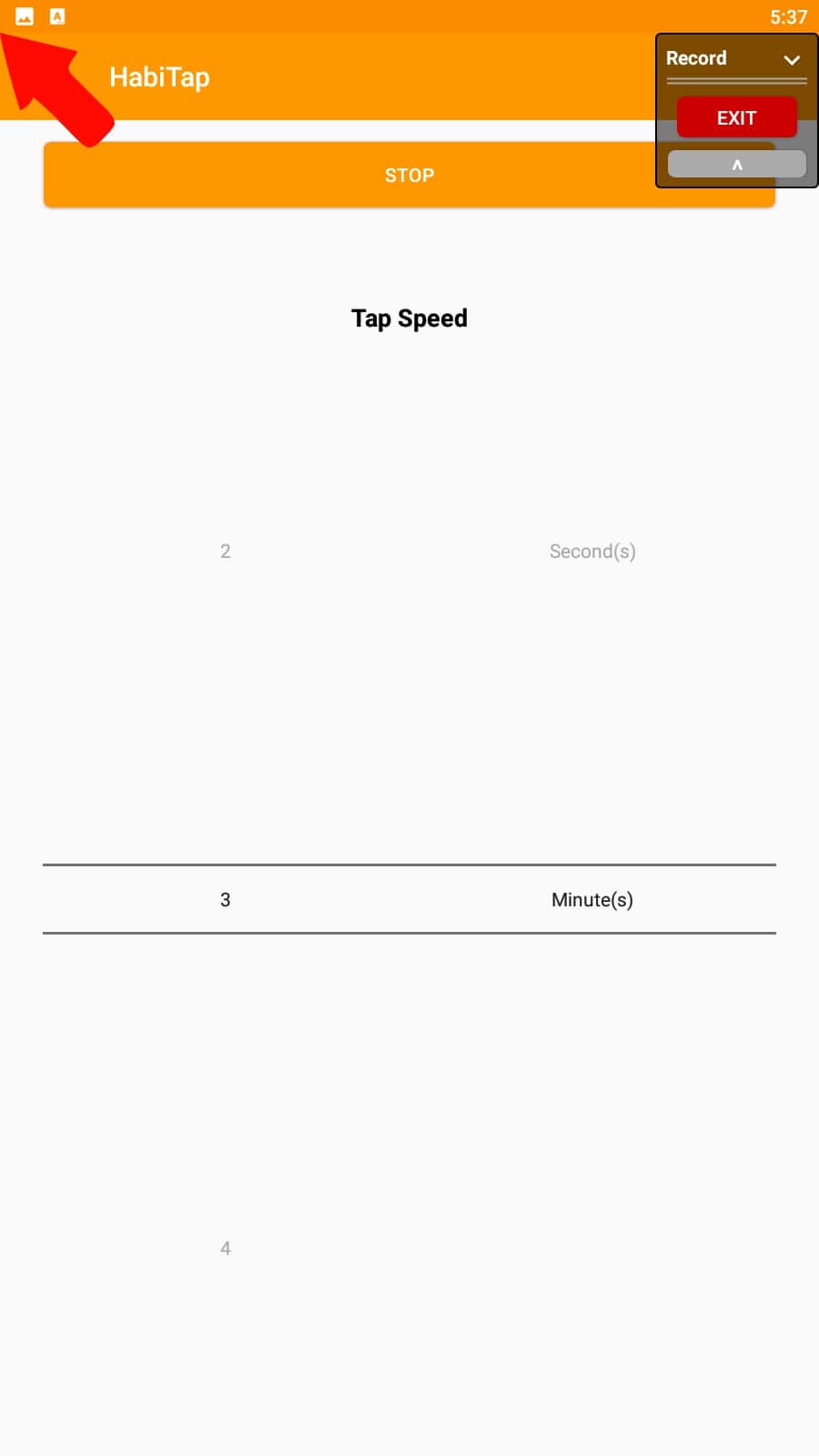 Besides, it is free and suitable for almost all programs and Internet platforms.

You may also like: 9 Best Gym Simulator Games for PC, Android, iOS
Touch Macro Pro – Auto Clicker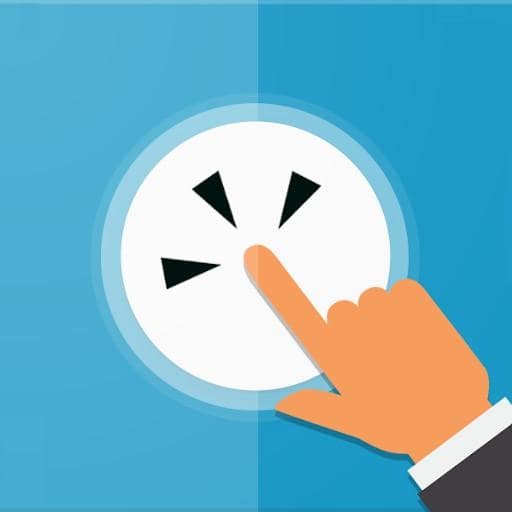 For those who like to reduce the routine actions on their phone to a minimum. Touch Macro Pro is a modern auto clicker, which will free up a few hours, and you can spend them on more interesting activities.
The app is relevant for performing simple algorithms. Automation of the process speeds up the task at hand and eliminates the human factor.
Configure the main parameters and feel free to go about your business. The app can be used for automatic clicks as well as image recognition.
Need to find pictures – duplicates? Want to find similar characteristics in several pictures? Then don't hesitate to download Touch Macro Pro.
Use the power of your electronic device to the maximum. Entrust the app with more complex tasks. Correcting and creating macros has never been faster or easier. For the app to work to its full potential, you need to manually allow access to gestures and clicks.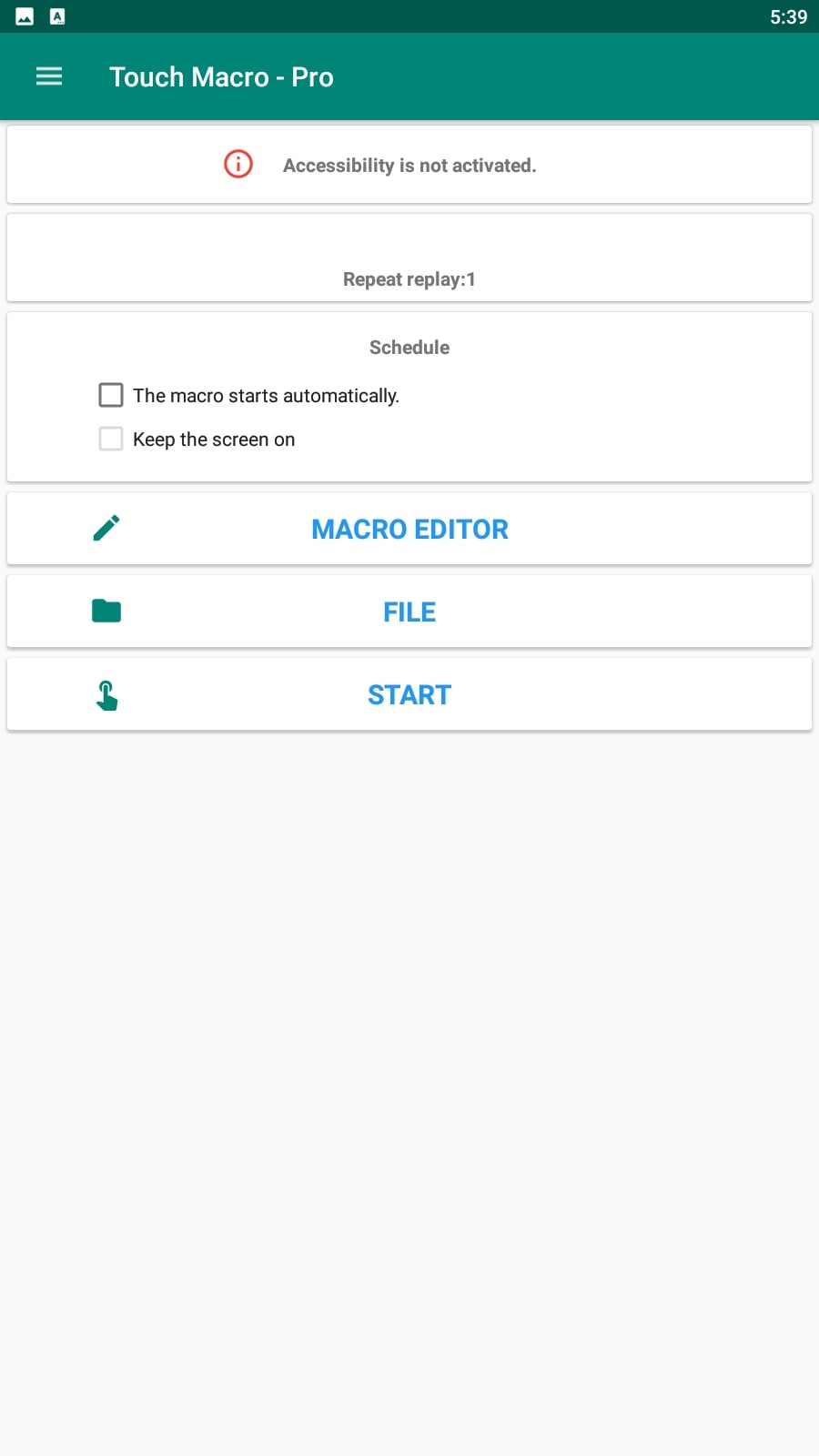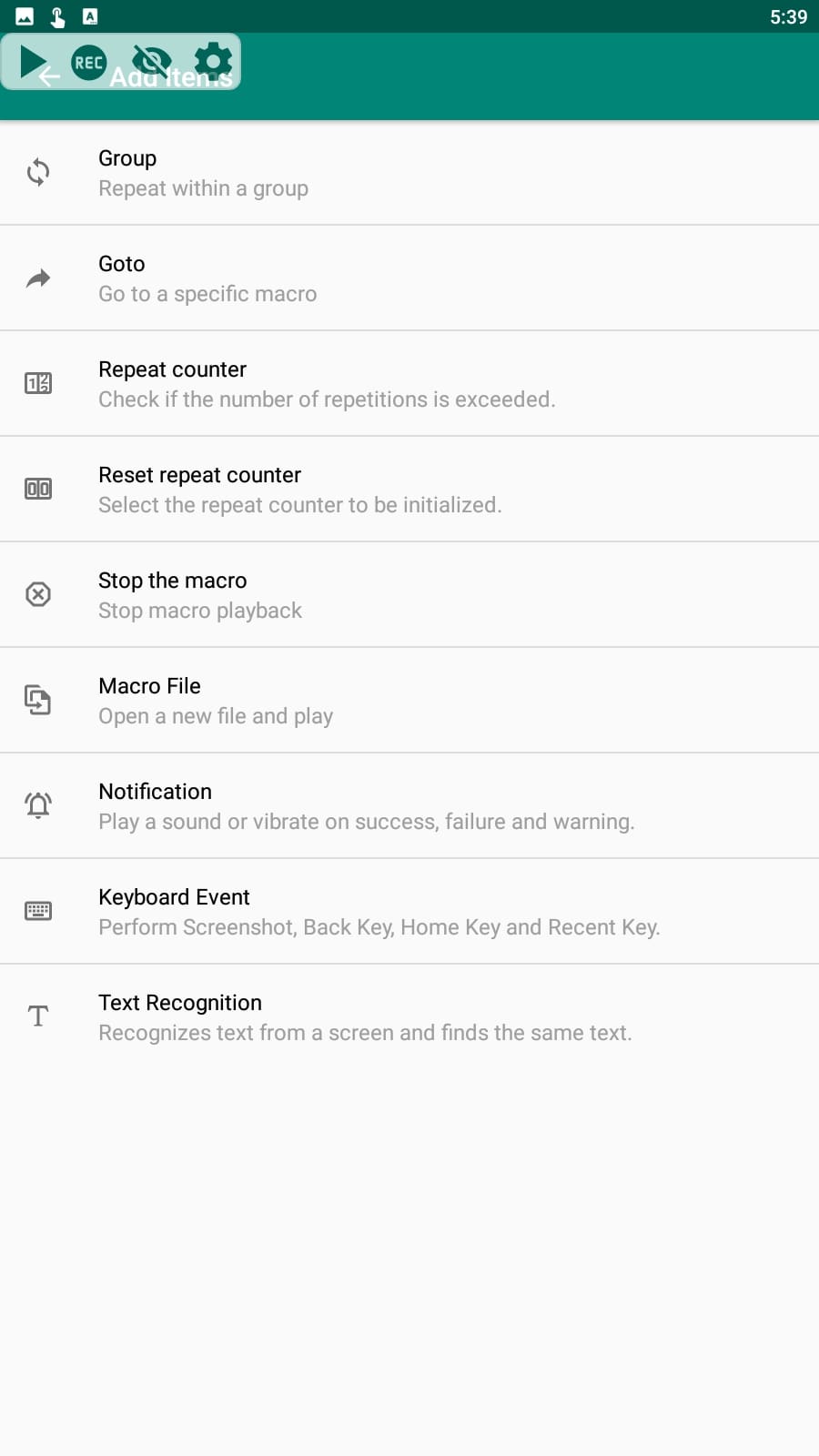 Besides, you need to install Root. The size of the program is 19 MB. Enjoy high quality and fast work while you rest or do other work.