How much used furniture do you have in your home? Would you like to upgrade it or get rid of unnecessary things altogether? You can do it thanks to special platforms. It can also be a lifesaver for those who have long needed what you no longer want to have.
We recommend you to use these best apps to buy & sell used furniture in the USA. These services offer secure platforms for making the greatest deals.
You can also use these best apps like Mercari for Android & iOS to buy goods from the major brands and handmade manufacturers.
Listed Near Me
Listed Near Me is a program that gives you the opportunity to easily buy or sell something. Such an app will provide you with complete comfort in the sale and purchase, you can not worry.
You will be able to buy things from anyone you like: acquaintances, Instagram profiles, and so on. The program is easy to manage, a beginner will cope.
You will easily look at certain things and buy them, sell what you don't need and thus you will finally clear your house of unwanted items. Moreover, there are often sales. So you can find a lot of useful things and buy them at a great price.
All household items, real estate, everything can be arranged and bought here. It is also worth adding that if you have any questions, you need to write to the support in the program itself. By the way, when you have chosen certain things, you can arrange them as needed.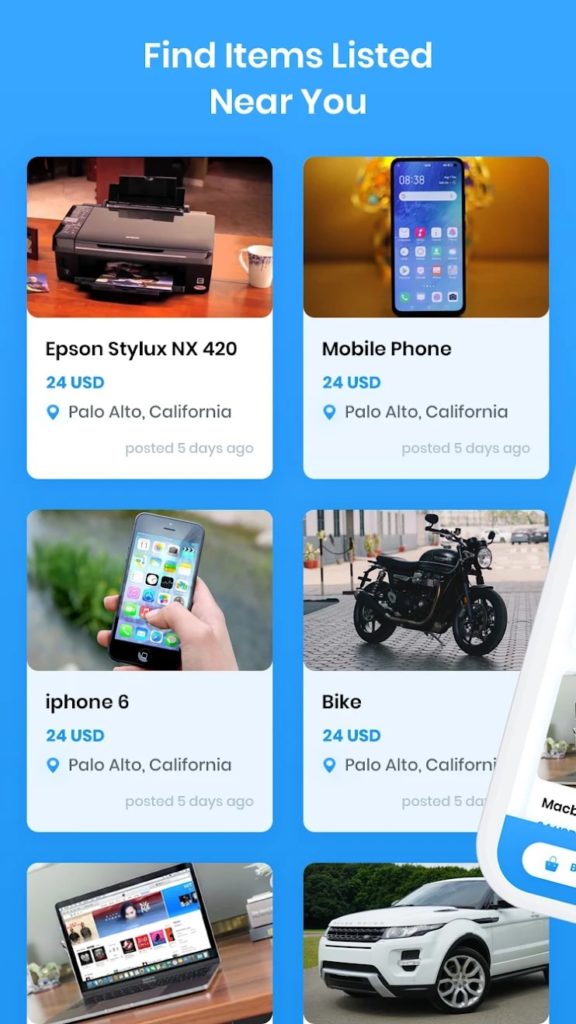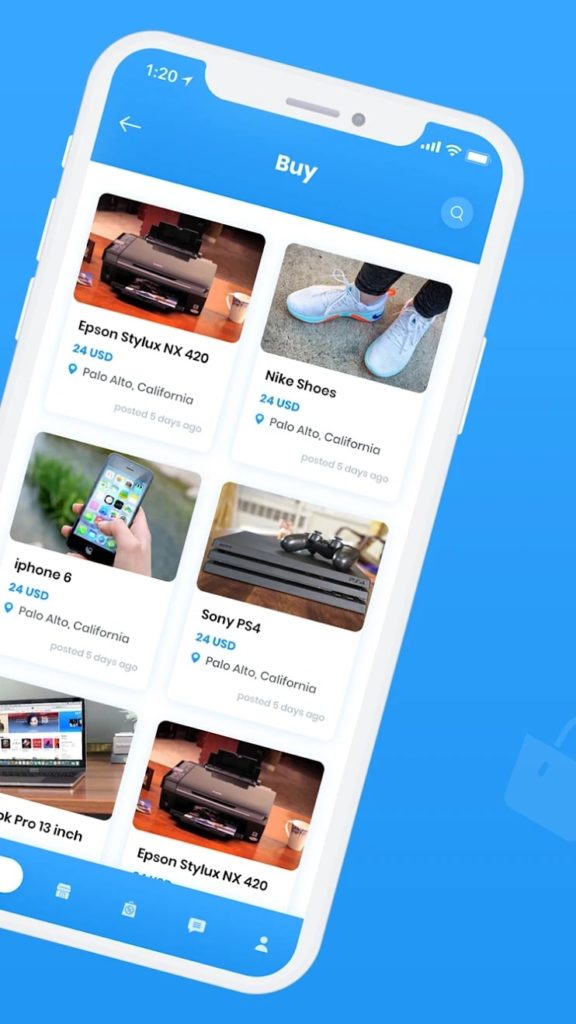 This app is packed with fascinating features. There is a special section of people who are nearby and you can write to them and offer a deal. On this basis, using the app Listed Near Me, you save time for yourself, not going shopping, and choosing to buy quickly and even cheaper.


You may also like: 11 Best Apps Like QuadPay for Android & iOS
5miles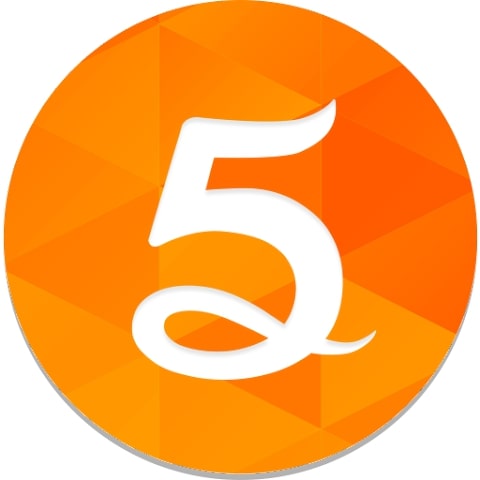 Try this app for conducting fast and honest auctions of purchase and sale. The average duration is a minute and a half.
The starting bid is a dollar. You only have to pay if you win. Delivery to the doorstep is available for all items. User rights protect the user from low-quality products and fakes.
The app gives five dollars for the first purchase. The rating of the app is high because it is easy to manage and safe. All listings are quality and officially verified.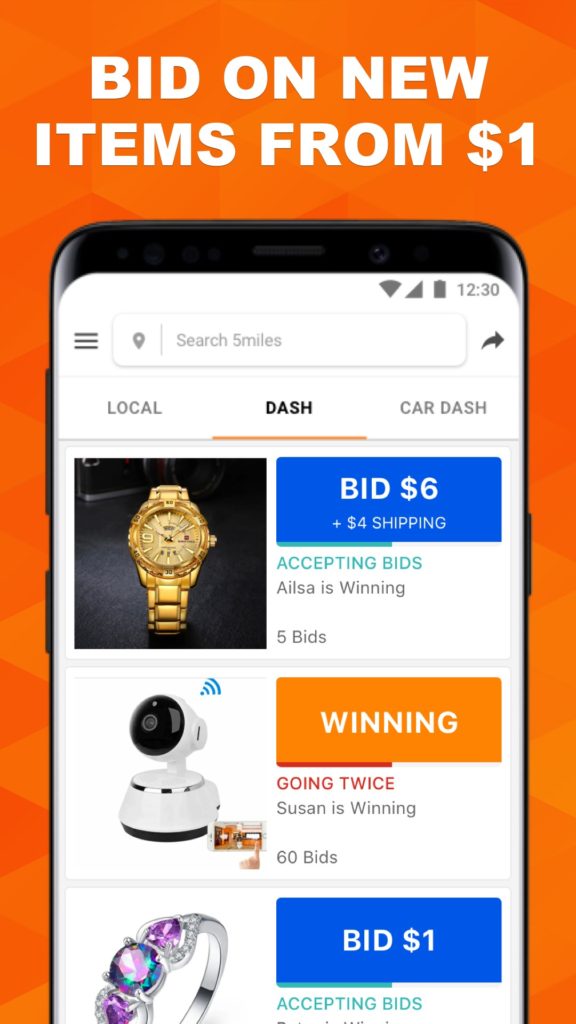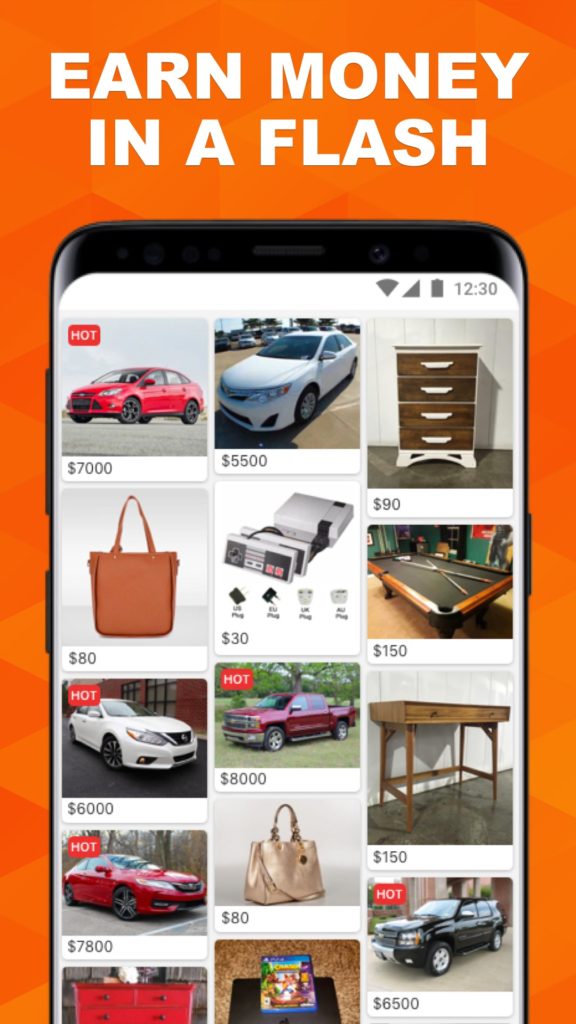 The platform is free for all users. It is intuitively easy to use. First, you have to take a picture of the desired purchase or item for sale. Then enter a GPS address or zip code to find a trading partner. You can communicate via chat or email.


HollySale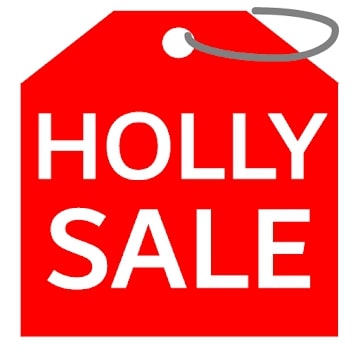 HollySale USA is an app for shopping and selling items. Would you like to sell them quickly at a good price? Then you have found something that can help you.
This program is easy to manage, you can post items whenever you want. You will be able to start putting items for sale from the USA and receive individual rewards for doing so.
These can soon be exchanged for real money. What's more, unnecessary appliances that are outdated will also be easy for you to sell. The demand for sales is great right now. It will be possible to exchange the house by executing electronic documents.
Besides, you will finally buy an item that you couldn't afford before. This is where you can quickly negotiate a price with the seller. Buy yourself cool sneakers, headphones, a laptop, and more.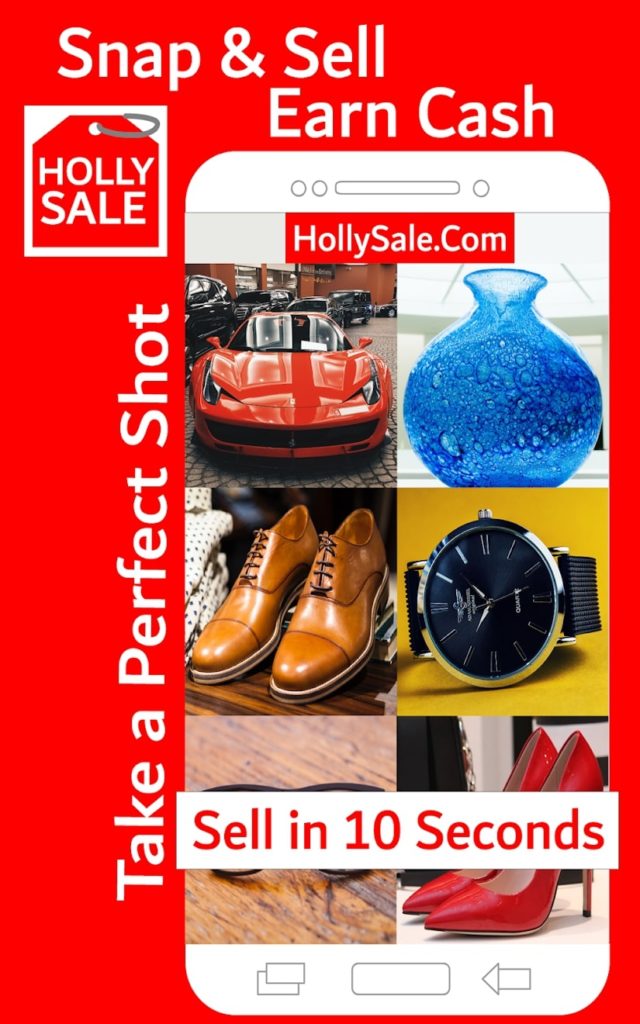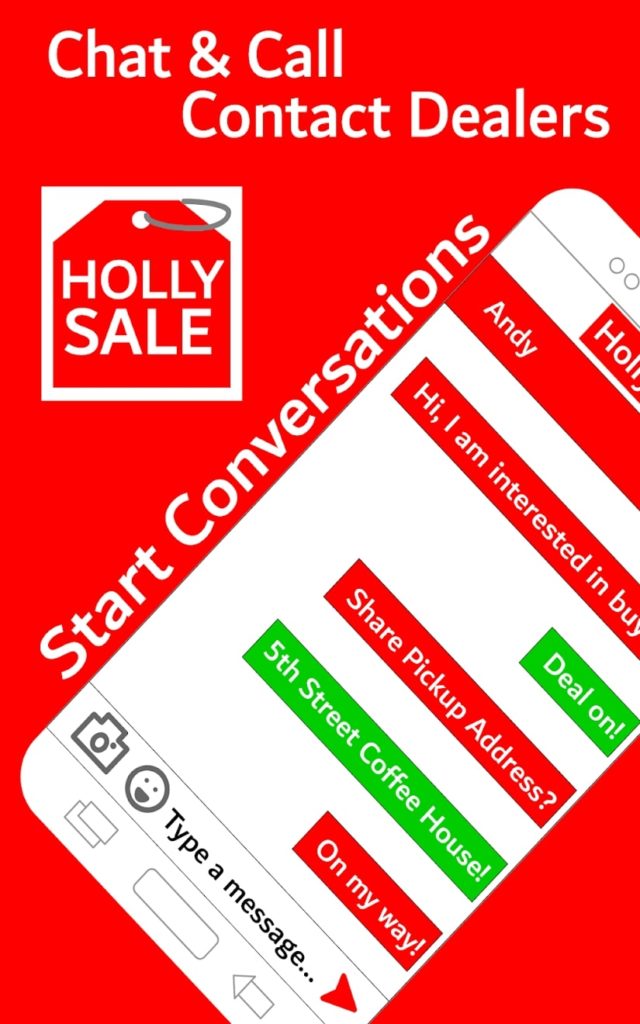 Offer people your services and use them from others. It's really profitable and fast. No matter what place you work and what your profession is, everyone can order a thing or sell it here. A huge number of modern people have switched to electronic services.

Sell Free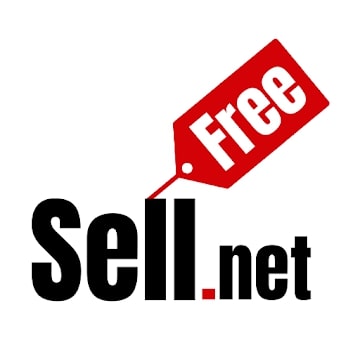 Sell Free is an app for selling and buying clothes or appliances. The program is great for you if you adore shopping. You will be able to buy what you need and also put up for sale things you don't need.
Post ads as often as possible and be active. Are you passionate about garden seedlings? You'll be able to buy everything. What's more, looking at items that people near you are selling is also possible.
Turn on geolocation and you can see people who are selling, you can see what they've already sold. Maybe your friends have been selling things this way for a long time, and you don't know about it.
See the groups where the messages are posted, so you will be aware of what is for sale at all. You may also be able to buy something cheaper if you see the item quickly and decide to buy it. To start using the app, you'll need to log in to your account.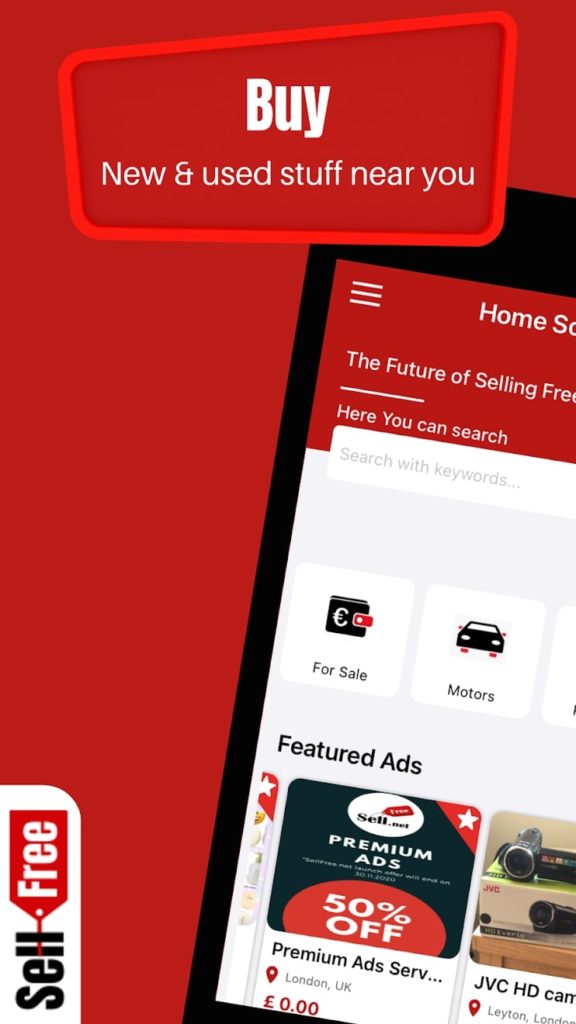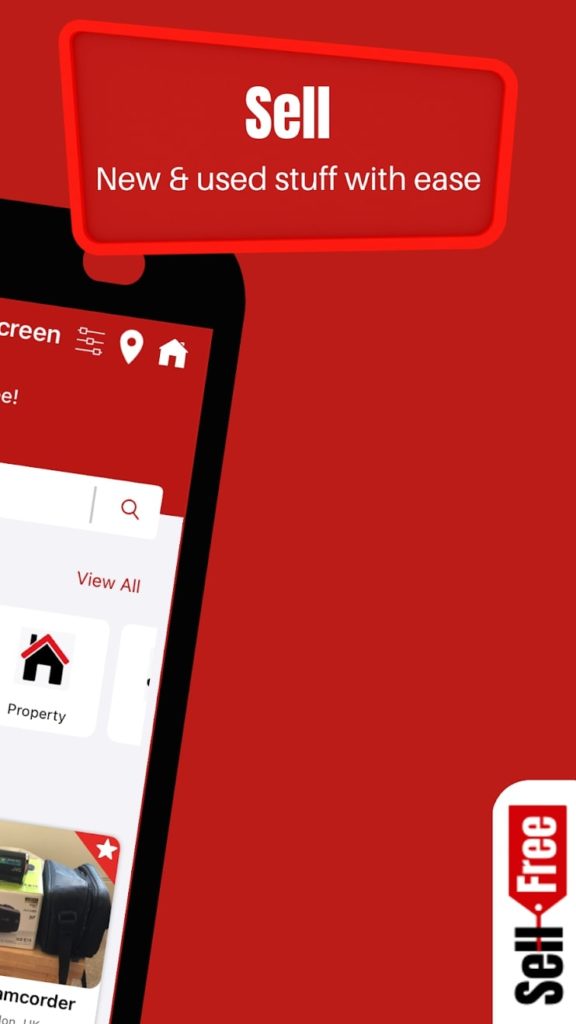 You can then contact the person about the item in a private message. Save the items you like, and find people who are selling right now. Put your stuff up for sale whenever you want, get questions from buyers, and earn money. Sell Free is updated frequently and gets new features.

Marketplace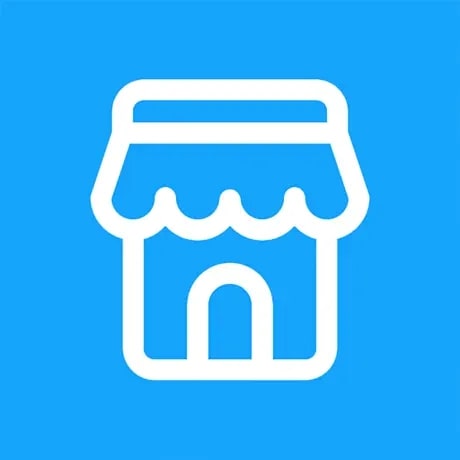 Use this app for buying and selling new and used items. The following ones are available: electronics, adult and children's clothing, baby and children's goods, furniture, cars and apartments.
To sell, you can create an ad and specify items. It takes less than a minute. A buyer will be found faster if the user has a high rank in the special table.
To achieve the rank, you need to be conscientious and describe the items for sale in detail.
The app has many promotional offers and discounts. Seller and product reviews are available to make the right choice. Listings are updated every day with thousands of new offers. It is safe to correspond in the chat room of the app.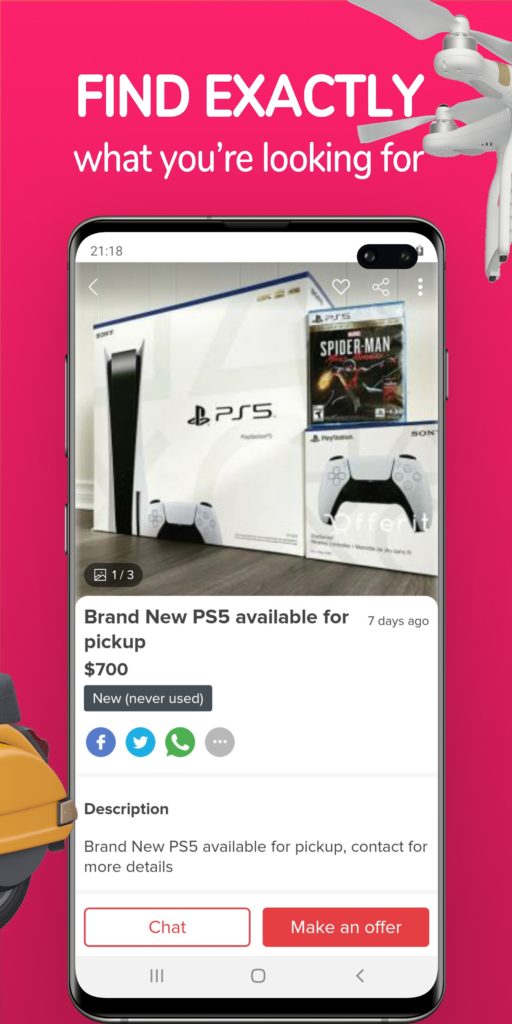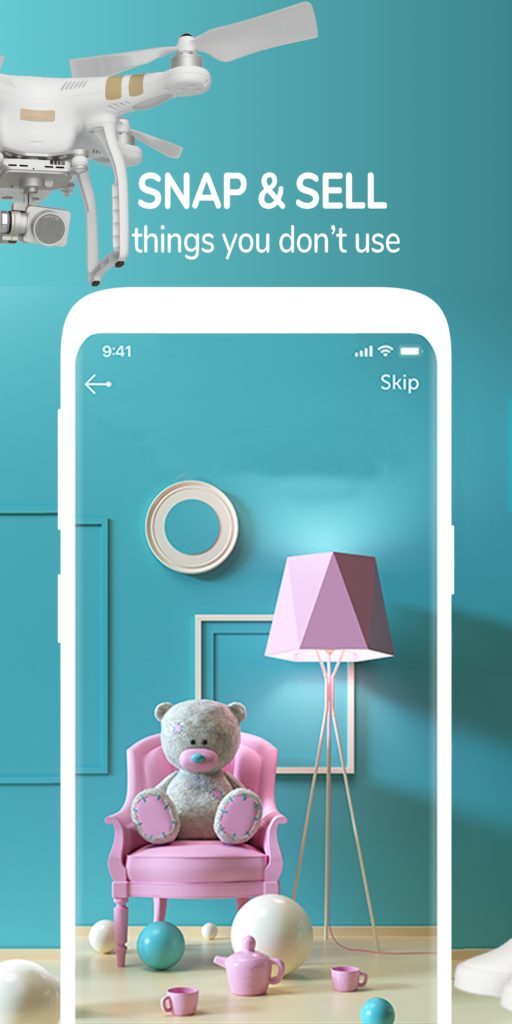 For mutual trust, you should fill out a profile. Do not forget about the high-quality photos of goods. All items are sorted by category and location. All features of the app are available for free to all users.


Wallapop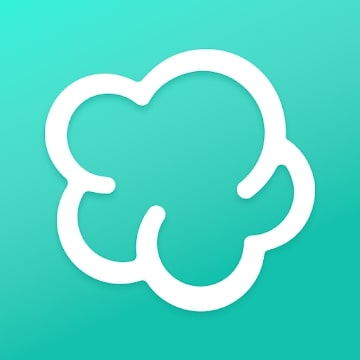 Wallapop is an online store, thanks to which you will always have the goods you need because you can order quickly and sell as well.
A huge number of people are using this app and remain absolutely delighted with the new technology.
Take photos of things and put them in the publishers for sale, also go to the community and choose your desired product. Moreover, the program shows similar products that you are looking for. Thus, you are to choose things faster.
It is also worth noting that the person who sends you a parcel can be contacted and even met nearby at the mall or any other location. The location feature shows the people nearby who use the app.
You can send the delivery to the buyer to any city without any problems. The main thing you need is to be sure to follow the instructions.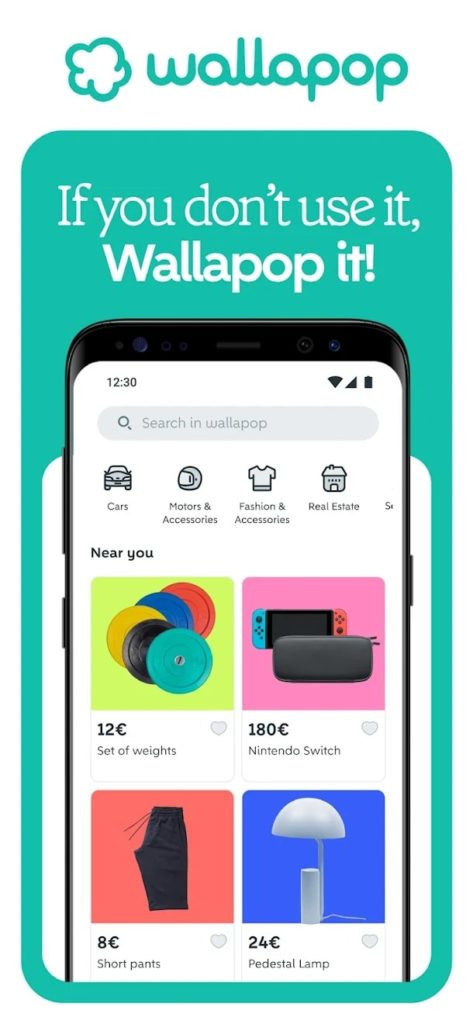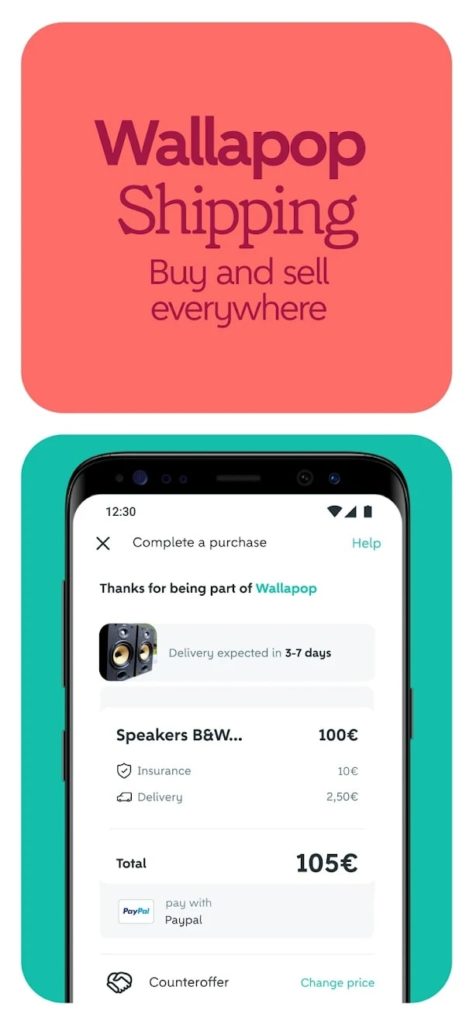 You can receive the parcel at the post office or at your home address. The goods will be delivered by courier within 2-7 days. Look at the profiles of the people from whom you buy goods, it is important. Finally, buy products without delays and with excellent prices.


You may also like: 11 Best Apps Like Wish for Android & iOS
iOffer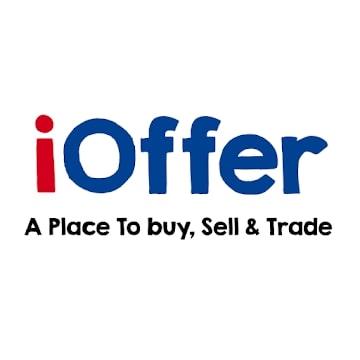 iOffer is a program for convenient and fast buying and selling. Would you like to quickly order the right product and get it in a few days? Then this app is definitely right for you.
Nowadays, people go to such online stores and order all phones, tablets, and other things here. No cheating, only honest sellers and buyers here.
You can quickly choose a product and in some seconds click on the button and already expect a parcel. We would like to mention that the app is secure and no one will view your personal information.
Create a profile for yourself and send emails to your customers. Develop your page, because that way the goods you sell will be relevant to a lot of people and there will be more demand. There are many sections with things, you can sort them according to your interests.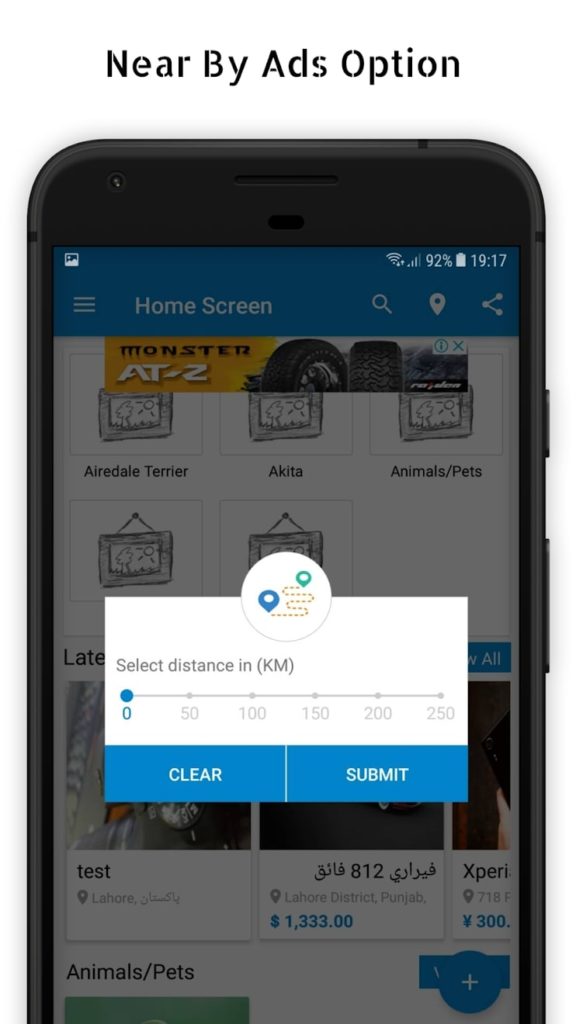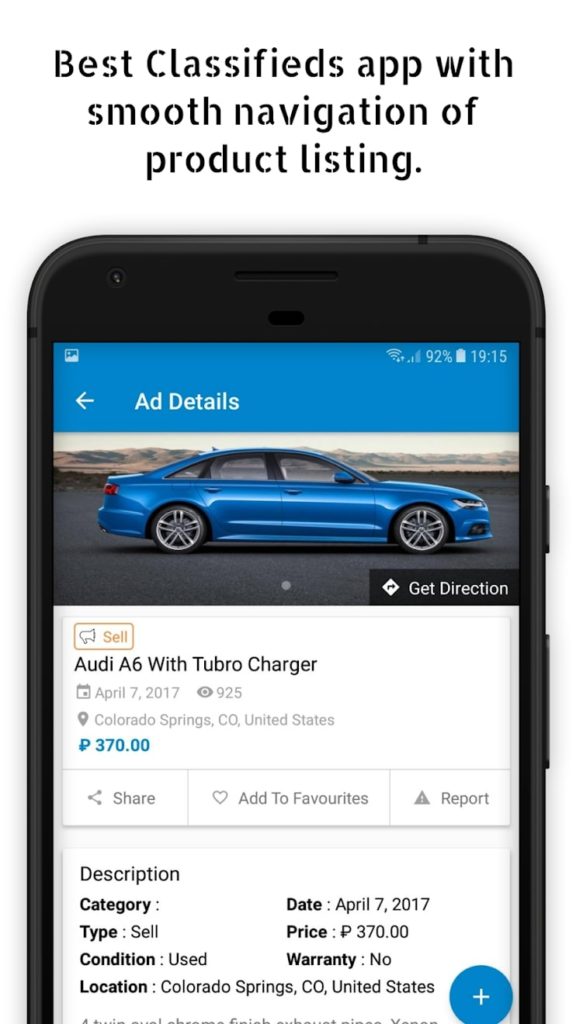 Many people think that going to the stores now is not relevant. Here you can forget about going to a real store and ordering everything you need. Every time something new is added to the program. Download iOffer and enjoy online shopping.


Letgo
Letgo is a service where you get access to a huge marketplace for buying and selling goods. Here you can sell or buy a microwave oven, a hairdryer, and even a car.
The app doesn't give out personal information, so you can be confident that your data is private. If you need to replace a part in your car, you'll find it right here. Chat in communities, be an active user.
Discounts are very frequent here, you can enter promo codes and use coupons. Are you a fan of shopping? Great, there's everything here for you. About 100 different chain stores to choose from.
Buy goods and save well. Add things to your favorites and see how the price changes. Wait for big discounts and make yourself happy. Anything you want can be quickly checked out and ordered.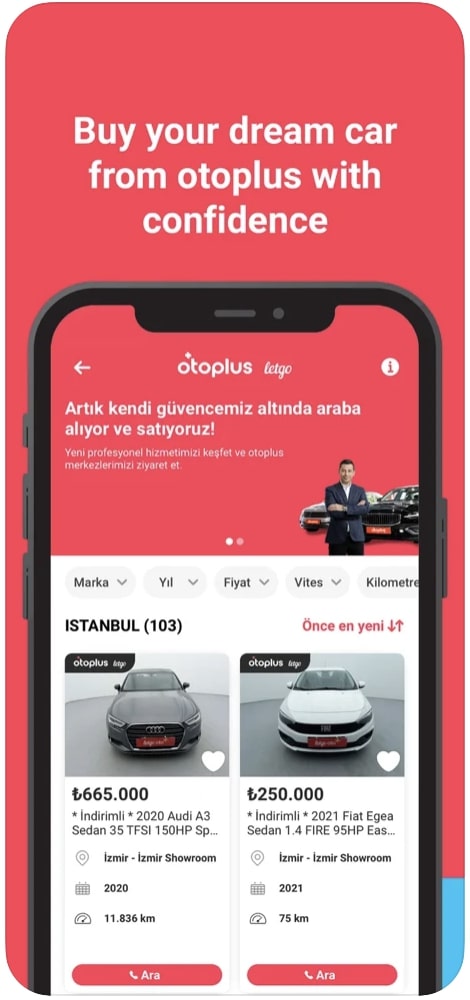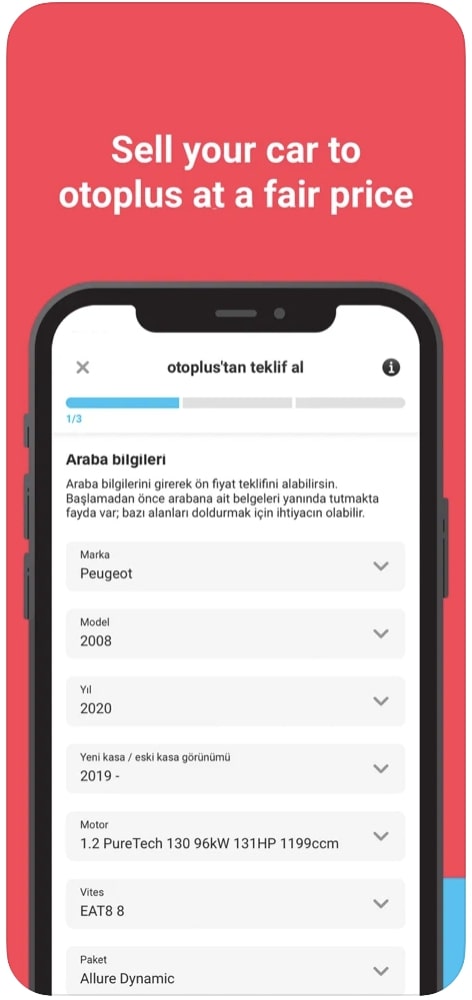 Sales consultants will help you choose what you need and do not make a mistake. The program helps to delve more into the topic of the marketplace, how it works in general. The Letgo app is great for anyone who wants to order items from the comfort of their own home.

Bazaar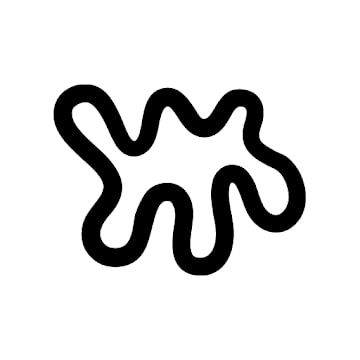 Bazaar is an online store for ordering things and selling them quickly. Would you like to buy furniture or electronics online? This program will do that and help you buy worthwhile goods at a bargain price.
This app is diverse, with designers and photographers also working on the style. Bazaar is absolutely free for all users who want to buy online. Such a program has a great interface and graphics.
You will be able to find here those things that sometimes are not even in a regular store. The app will help you to change the design in the room, change the car for a new one, sell or buy a cottage.
The program has a community, there are many people there who discuss the topic of all of the above. Would you like to post about selling an item? No problem, even if you have no experience in writing, consultants can help you.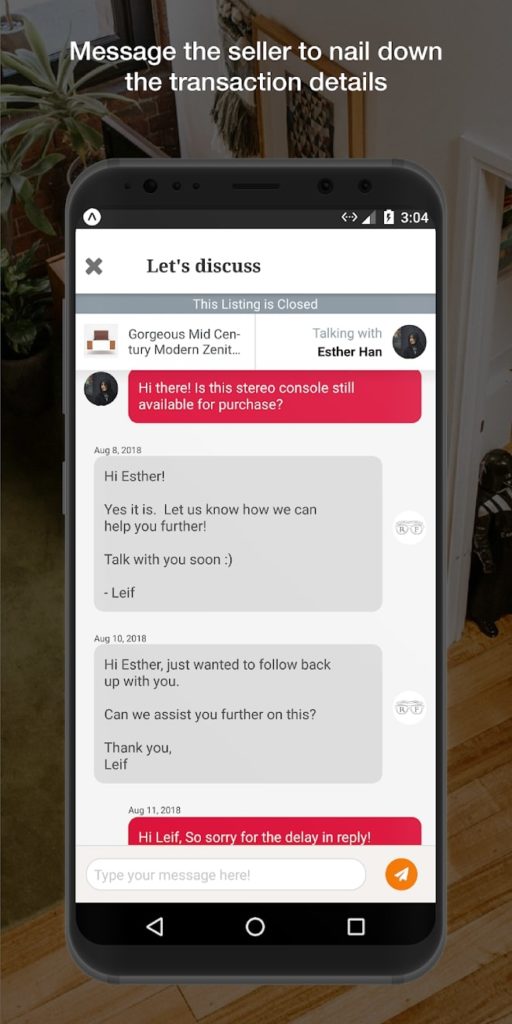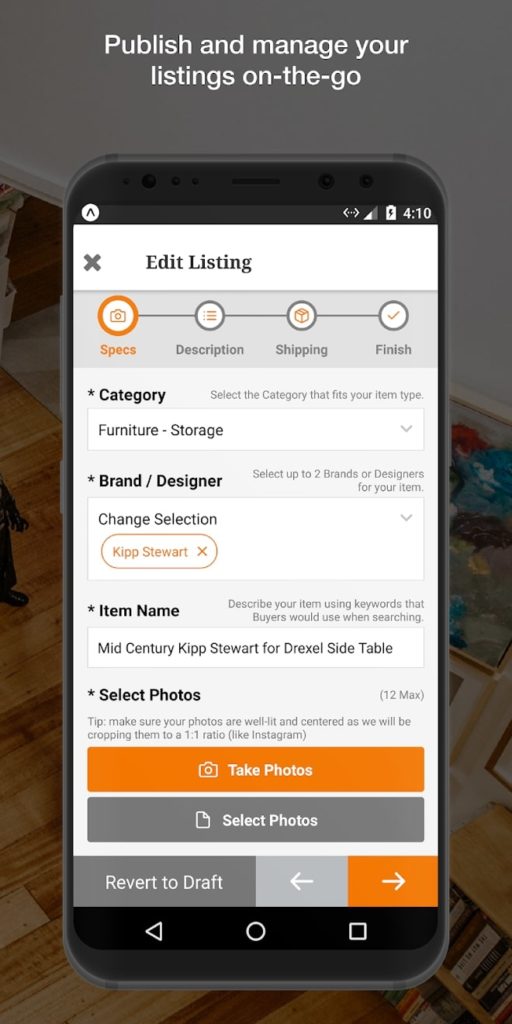 The consultants are worth contacting and asking anything that's not clear to you. Bazaar is a favorite app of many people, everything is affordable here, the goods are of high quality and correspond to the price.


Shpock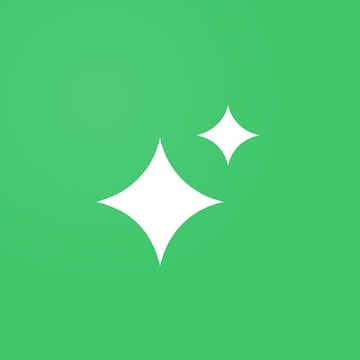 Shpock is the official mobile app from the ad service of the same name. The utility allows you to sell clothes, furniture, electronics, pet products, and more. There is an opportunity to contact the author of the ad.
To use the service, you need to create an account with an email address or sign in with a Facebook account. Users can then search for desired items by name or category.
There is an opportunity to see photos and a description of the proposed product. There is also information about the condition of the item and its cost.
The utility allows you to add an ad to Favorites or share it with friends. Built-in text chat is available to communicate with the seller. You can also reserve an item. In this case, the ad will be removed from publication.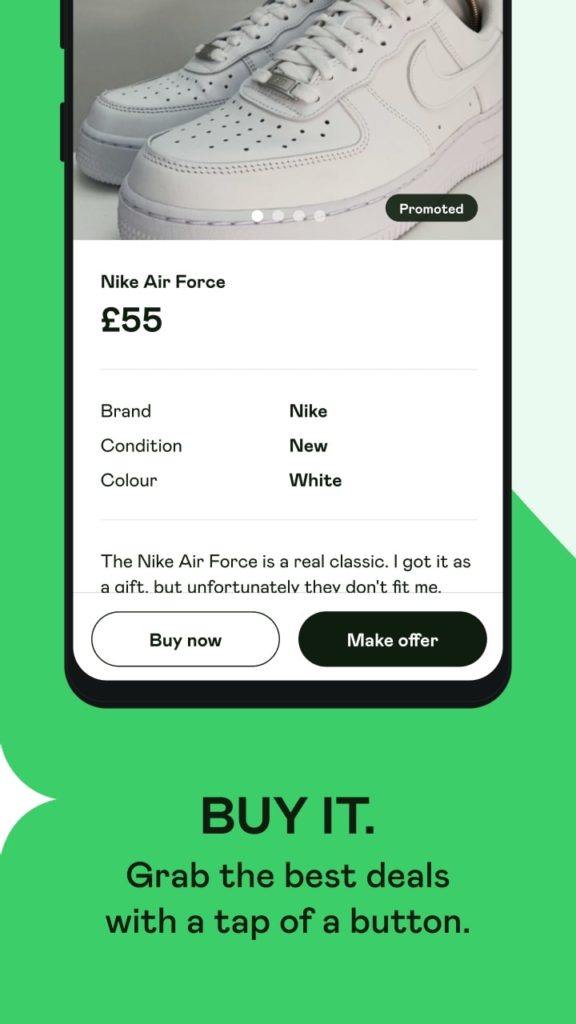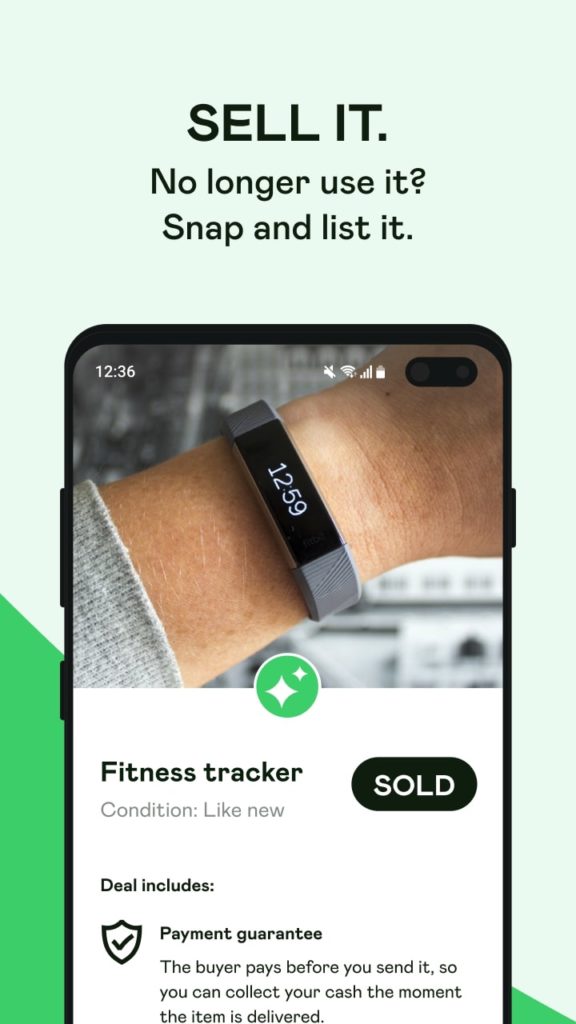 You can sign up to be notified when new items appear in one or more categories. Besides, the function of searching for offers nearby is supported. To do this, you should allow access to coordinate tracking. You can see the seller's location on the map.


You may also like: 9 Best Apps Like Klarna (Pay Later Apps)
eBay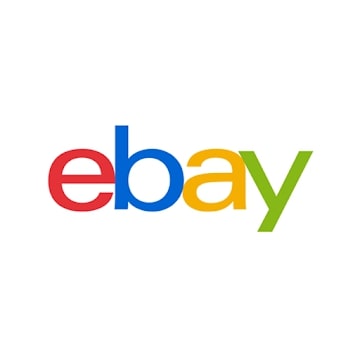 The eBay app is a well-known shopping platform. Users can search for any item from around the world, take part in auctions and arrange for delivery of purchases.
Using the eBay app, it is possible to order goods from all over the world, but the hugest share of products is still in the U.S. and China.
When it comes to the in-app base, there are millions of items from a wide variety of brands on the app. It is possible to buy handmade author's items. For convenience, the products in the catalog are divided into sections, which consists of many subcategories.
Additionally, there is a search box. Note that on eBay you can find anything you want. From children's toys, clothing, and shoes, to licensed Windows keys and car parts. Many sellers hold auctions, in which all buyers can take part without restriction.
The idea is that users bid by outbidding each other. When the auction comes to an end, the goods go to the one who made the highest bid.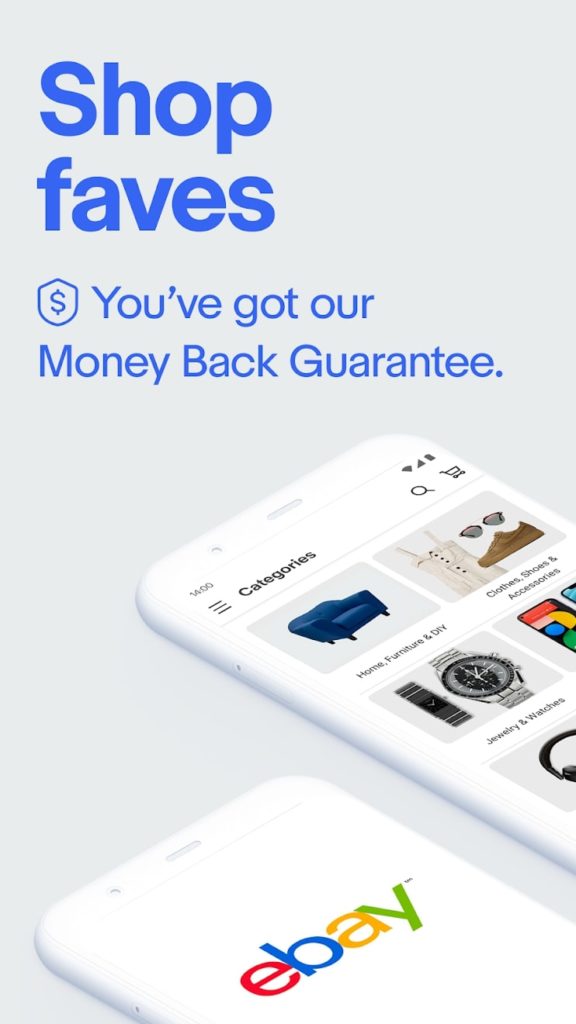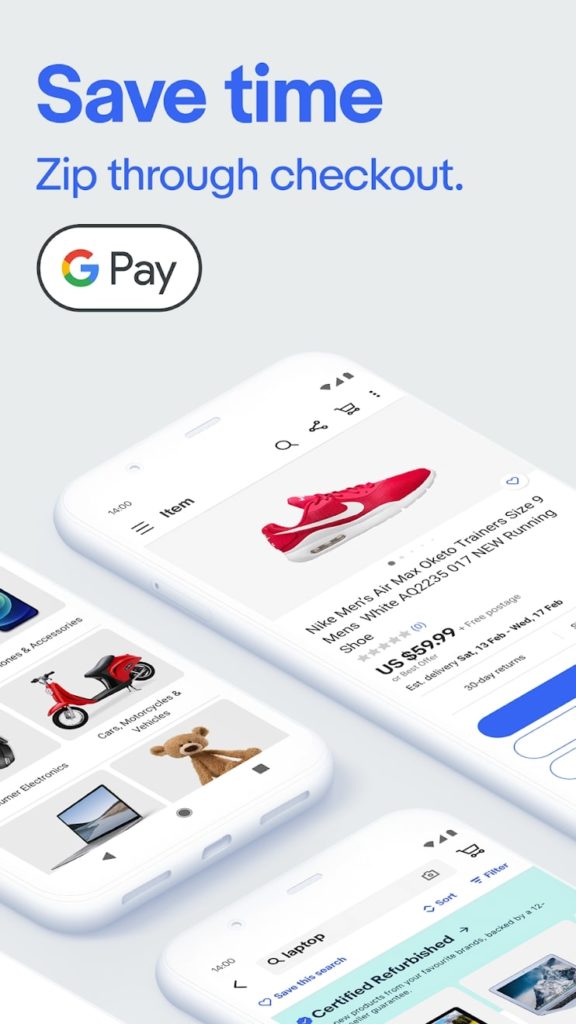 Importantly, the goods must be paid for within 24 hours of winning the auction. At local ones, users can find absolutely any goods. At times, even rare items, dinners with famous personalities, planes, yachts, and even entire cities are sold here.