TextNow is a great tool for being in touch with your friends wherever you are.
This app will allow you to choose any number. Unlimited voice messages, colorful videos, amazing photos, and much more await you in this app. You can also sync your smartphone with any PC.
Everyone has their tastes and preferences, so we have compiled a list of the 11 best TextNow apps for you. Try them all and choose what works best for you.
You may also like: 11 Best Group Messaging Apps for Android & iOS
Viber Messenger – Free Video Calls & Group Chats
The first app on our list will allow you to organize group chats for up to 24 people. Plus, you can send video messages to locate yourself.
Moreover, use gifs to diversify your dialogues. Upload your GIFs to add local jokes to your conversation. Charming stickers will be waiting for you to melt your heart. All your chats will be reliably protected by a 3-level security system.
Another thing that makes the app amazing is the creating of communities with a limitless number of people. Connect people with the same interests and make new friends.
A small addition, Viber allows you to make cheap calls anywhere in the world. This app has a 4.6 stars rating and performs well in the messenger market.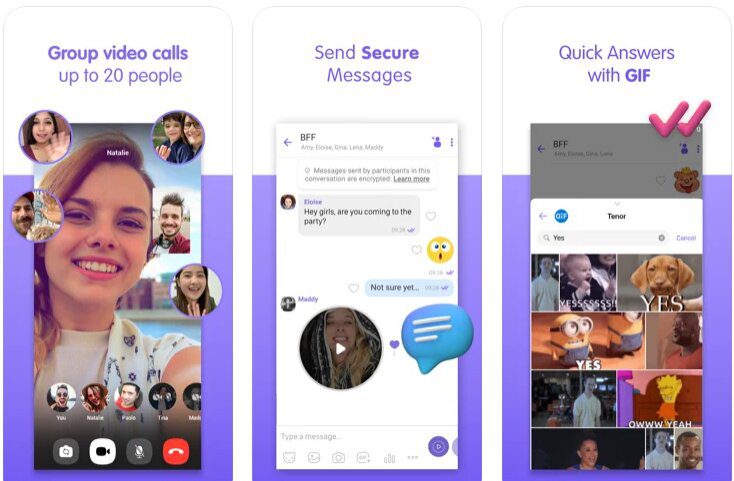 You may also like: 11 Best GIF Keyboards for Android in 2021
WhatsApp Messenger
Everyone knows the WhatsApp app. It is a chic app that allows you to communicate with people who are far from you. Create groups and give them unique names. The chat system is complex as possible.
You can always see in real-time if a person is typing. Moreover, the app will show you if your message is read. If someone bothers you – mute the chat. More than 2,5 billion people have already used WhatsApp.
Thanks to this app, any message will be private. It does not collect personal information so it is reliably protected. If you miss your family and friends, then use a group video chat. See the faces of your soulmates again and tell them all the news.
It needs to be said that WhatsApp has a huge number of stickers. You can find a sticker that suits your personality and express your emotions more clearly.
Moreover, you can send your location to be easily found. The app has an average rating of 4.7 stars based on 9 million reviews.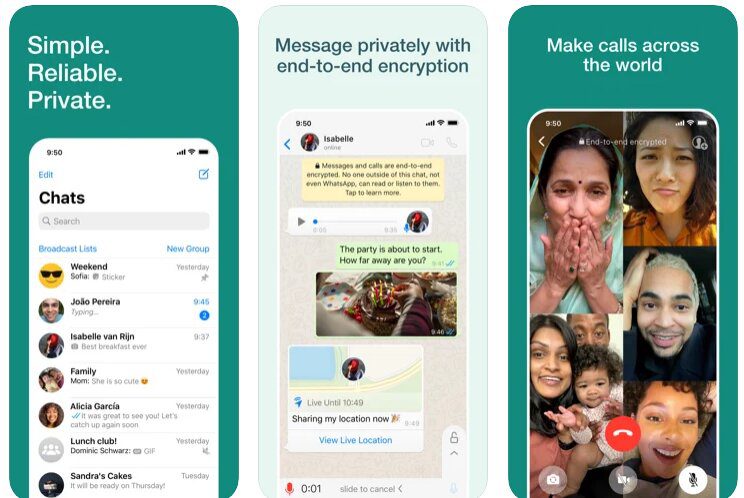 Telegram Messenger
Do you want to get a reliable messenger? Then download Telegram and all your chats will be reliably protected. You will be able to instantly send messages anywhere in the world.
Moreover, the app will allow you to sync your account with all your devices. This is convenient if you work in an office and you need to communicate with your colleagues. Telegram has no limits. You can send any number of messages to any number of people.
Safety is worth being described. First, you can create a secure chat. In this chat, all messages will be automatically deleted after a certain amount of time. You can adjust the amount of time to delete messages.
Moreover, you can delete the message not only in your chat but also in the chat of your friend. If you accidentally sent the wrong messages and your friend is not online you have a chance to delete the message. Your friend will not notice it.
The Telegram community prioritizes privacy. You can make audio or video calls. Plus, you can find Telegram channels with useful information. Create your channel and share educational, humorous, and other continents.
Personalize the chats with your friends using cute themes. The live broadcast recording was added in the last update. Developers are trying to come up with something new that will make communication even easier and better.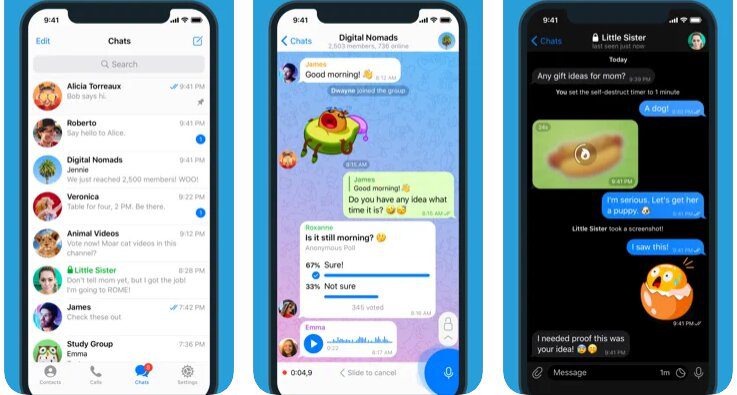 Messenger Kids – The Messaging App for Kids
Every parent wants their child to be safe. This app will allow your children to communicate with their friends while being protected. You will be able to fully control the Internet communication of your children.
The app will allow you to change the list of contacts and track the messages. If the child has deleted the message or blocked the contact, you will immediately receive a notification. The app has tens of hundreds of cute filters and emoji effects and reactions.
Unite your family members by creating a group chat where you can discuss everyday problems. It needs to be said this app will not let your child oversleep. You can fix the time to sleep. As soon as a certain time comes, the app will stop working and let the child know to sleep.
Moreover, you do not need to worry that the kid will see obscene content. The app has no ads. Another thing that makes the app cool is drawing. Your children will be able to draw various graffiti and pictures. It is developed imagination and fantasy.
The biggest advantage of this app is that you don't need a phone number to use it. The app has 4.4 stars of ratings in the app store. The rating was compiled based on about 55,000 reviews.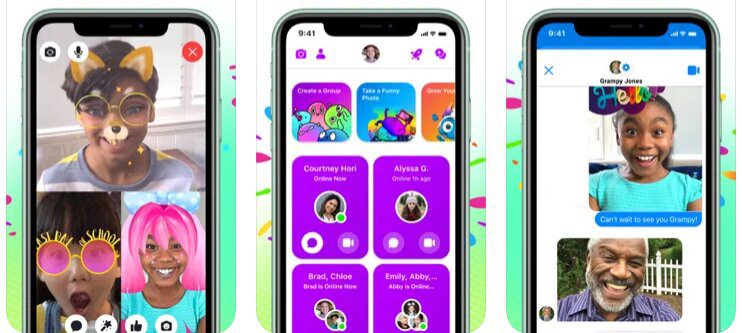 Plus Messenger
This Messenger uses telegram API in its work. Moreover, the app supports many languages. Create your account to start using this messenger. You can choose a photo of your profile so that your friends can easily find and recognize you.
The app has a large collection of stickers that will help diversify your chat. Send voice messages to convey all your emotions and show your mood. If you have something secret then you can create a secret chat.
Everything that you write there will be automatically deleted. The app scans the list of your contacts so you can easily find your friends and acquaintances. If you have any questions, you can contact tech support.
Personalize the app by changing the theme. Choose the color that pleases your eyes. The app has no borders for choosing a theme because it uses gradient. Choose any color in the world.
Moreover, the app will allow you to send a message without quoting it. If you wrote something wrong or with an error, then edit your messages. Users are delighted with the app, thus it has been downloaded over 10 million times.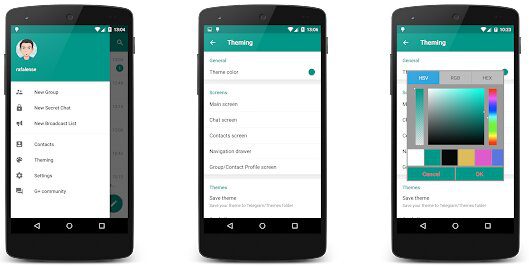 You may also like: 11 Best Free Sticker Maker Apps in 2021 (Android and iOS)
ICQ New Messenger App: Video Calls & Chat Rooms
ICQ is a chat familiar to many that have been and remain popular. This app will allow you to create a group chat for up to 30 people. See the faces of all your friends on one screen.
Host conferences, lessons, and webinars in this app. What functions will be available to you in the chat? Firstly, you can send files of any format. Send photos, videos, audio, and documents to your friends.
Secondly, you can send text or voice messages. Voice messages will allow you to brighter your conversation. Moreover, you can diversify your chat with funny stickers and hilarious emojis.
Thirdly, you will be able to reply to multiple messages at once. Just click on the message and hold for a couple of seconds. The app will flag several messages and you can comment on them. It needs to be said that you can compress files to send them faster.
Choose a unique nickname for your page. Upload a photo so that people understand who you are. All your data will be reliably protected by triple protection against thieves, scamming, and fishing.
Unfortunately, the app also has negative aspects. This is a large amount of content of a sexual nature that is very intrusive. Developers are trying to target accounts with these goals and delete them.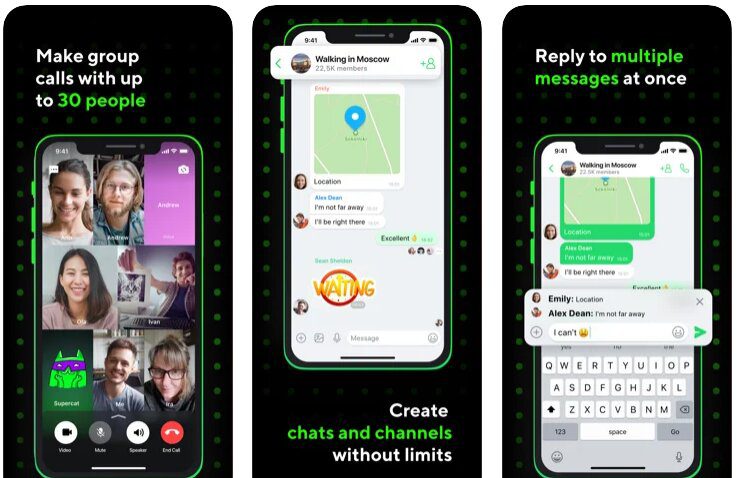 Messenger – Text, audio and video calls
This is a simple app that will help you to chat with your friends. It doesn't matter where you are. One thing that matters is who your friends are. The app will allow you to enjoy watching videos together.
Play video on the big screen and start watching it. You can discuss, share your opinions as well as your emotions. Moreover, personalize your chat. Select the style and color.
You can do business with this app. It is specially adapted for small companies. Use vanish mode to be able to chat secretly. All your posts will be automatically deleted after a certain amount of time.
Your talker will not be able to take a screenshot of your chat. So everything that was written will be hidden forever. Stickers and emojis let you convey emotions. Customize your reaction to messages by adding your stickers and emoticons.
Another thing that makes this app cool is the ability to send money securely. Don't forget to sync your device with other devices to use this messenger easily.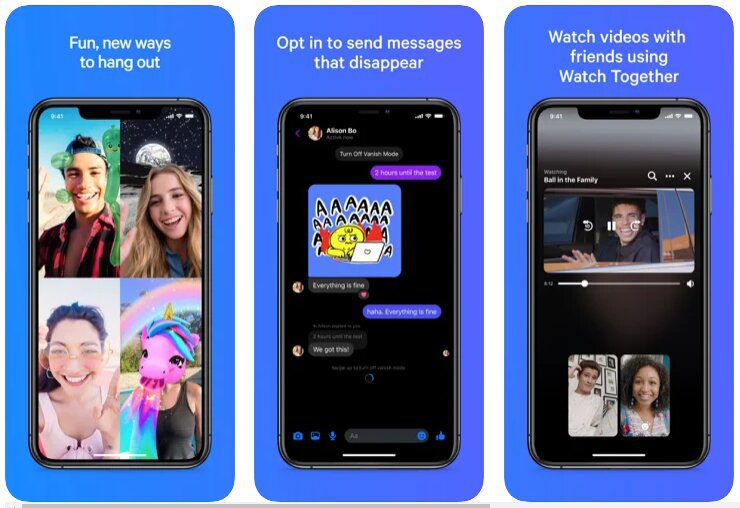 Secret Messenger
It is so difficult to chat and communicate on a secret basis. This app will allow you to send secret messages to any user. You can set a timer for a message and after a certain amount of time, it will certainly disappear.
You can share photos and videos in vanish mode. Open the contact list and find all the detailed information about your friends. You will get to know their phone number, their contacts, and their location. Moreover, you can create a group of up to 10,000 people.
Just imagine what opportunities this app gives you. 10.000 people in one group is a chance to conduct webinars, lessons, and much more.
Use the app as a file transporter. Upload the necessary files to the cloud and save them in chat. Developers continue to update the app every month. They are fixing bugs and adding new features.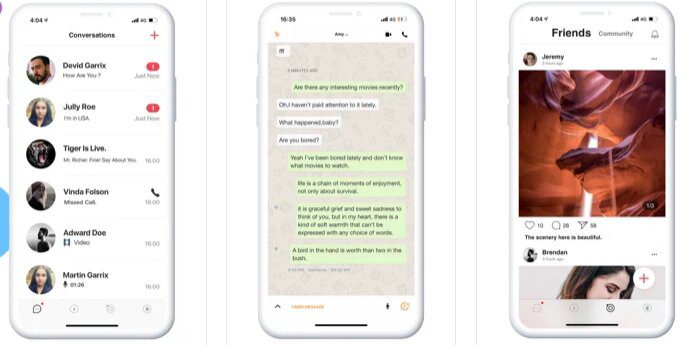 Hoop Messenger
Imagine the messenger without ads. Agree that this is difficult to do. Download Hoop and you can chat without ads and restrictions. This app has an offline mode that will allow you to read your messages even if you do not have an internet connection.
You can invite your whole family to this app and chat for free. Every conversation will be interesting and interactive. This app blurs the boundaries between people, even if you are 1000 km apart.
You can create your channel and share information with other users. It is also a great way to start making money from ads. Even though the app does not have its ads, you can post ads on your channels.
The app does not weigh more than 200 MB. It does not run in the background. So, the battery will run out more slowly.


You may also like: 7 Best Message Theme Apps for Android & iOS
Mood Messenger – SMS & MMS
Full customization of your contacts awaits you in this app. Create the names for your friends' contacts and upload their photos. We will not describe the chat features in detail because the app has standard chat features.
Dark mode has become more and more popular lately. This app keeps pace with fashion, so you can also turn on the dark mode while adjusting the foreground color. Do you want to diversify your chats?
Use cool stickers to help convey your feelings. Moreover, this app will allow you to share products from online stores as well as your current location without leaving the app. Chat with your friends about the latest purchases in your favorite stores. Share discounts and promotions.
If you give the app access to calls, then you can easily recognize the caller. Moreover, you can even find out how the caller is registered with other users.
Set a password for chats and no one will be able to open them except you. Save all information from the app in the cloud. You can restore lost data at any time if it is destroyed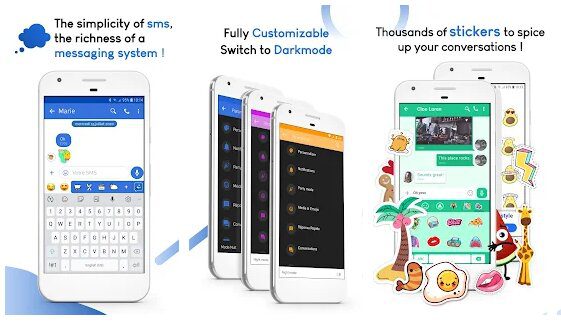 aka
Aka is an unofficial app that is very similar to Telegram. It will allow you to experience the unrealistic feeling of communicating on the Internet. If you love architecture, then you can find 1000 different channels on this topic.
Use designer stickers or add your own. You heard right, you can upload your stickers in the app and use them. Download aka and have fast and safe communication. The developers used a three-stage protection system.
Moreover, you can create 6 accounts at once. Start a live stream and tell your subscribers about your live streaming experience. You can record your broadcast or another person's broadcast to watch it later. A business project can be discussed in private chats. This app has an age limit of 17+.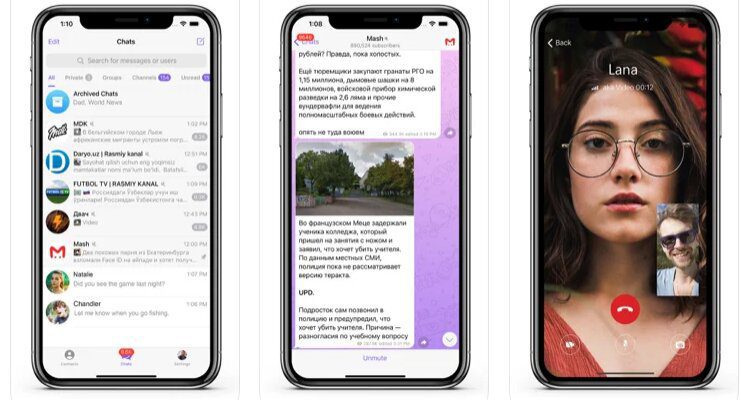 You may also like: 11 Best Apps Like CallMultiplier for Android & iOS