Mobile apps can improve many aspects of life. This benefit is now available to cannabis users as well. The goals can be different, and there is a useful program for each of them.
In this review, we have gathered for you the best fun apps for stoners in 2023 For Android & iOS. In this list, you will find games, helpful apps, and great tools for fun parties. Install them on your phone or choose the one that meets all your requirements.
If you want to have fun with your friends online, then try these best apps like Houseparty for Android & iOS.
High There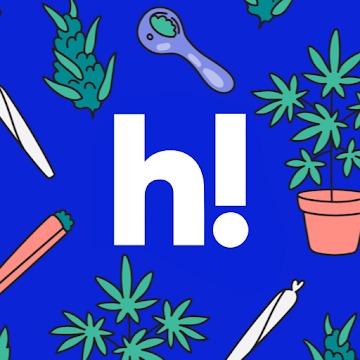 High There is an app where you can meet new people and learn more about cannabis.
Do you want to find new acquaintances as well as develop your business? Then this program is definitely right for you. Here you'll find a wealth of information you've been looking for.
Find different people to talk to, indicate your gender and age in your choices. You can make friends with absolutely anyone. It's easy with this app! Swipe left or right depending on if you like the person or not.
What's more, add yourself to different groups and keep track of new events. High There has a built-in intelligent robot, so everything will pop up according to the interests you choose. Share pictures with people, write cool messages. Enjoy your conversations!
If you have any questions about how the app works, the experts will quickly tell you everything and show you how. The program is easy to manage, that's what attracts people.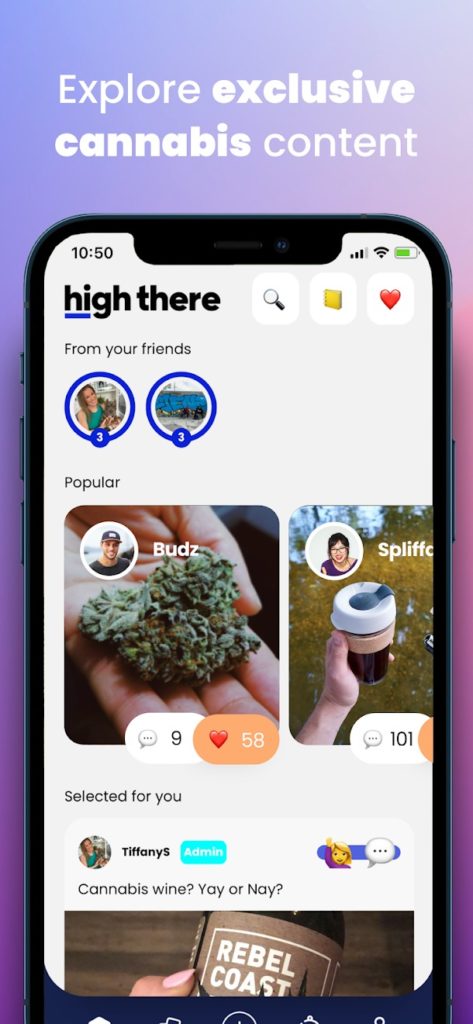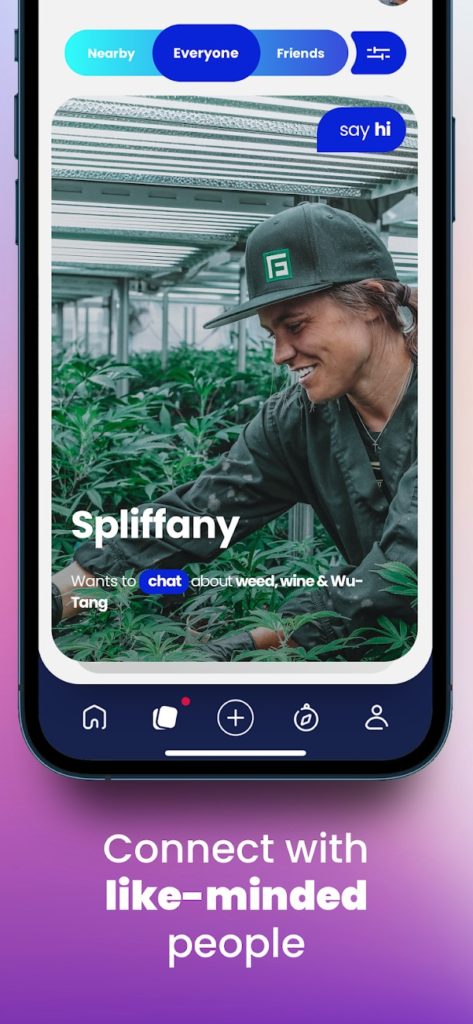 Do you want to find an interesting cafe for the evening? No problem, everything is here. Visit the app more often and collect bonuses for great deals. Find true friends here and share everything with each other!


You may also like: 7 Best Alcohol Delivery Apps for USA (Android & iOS)
Weedmaps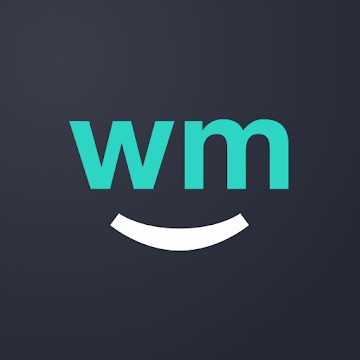 Weedmaps is a program where you can find everything you are interested in. See all the innovations about cannabis.
Make all kinds of purchases, take part in sales, and more. You can use the herb for healing or just for fun. Do what you like! Save your money and buy items at great discounts.
Visit the app more often, then it will give you pleasant surprises. Don't forget to select the right category of products. Make it easier to browse through the assortment, set up a handy control for yourself. The program will be convenient for everyone!
See formulas and read reviews. Besides, there is a delivery of everything you need at home. It's easy to make delivery to your door. If you don't know what time the mall or anything else is open, check out Weedmaps to see what's on.
Get notifications and see what's new without fail. Tick all the things you especially like and order as many times as you want.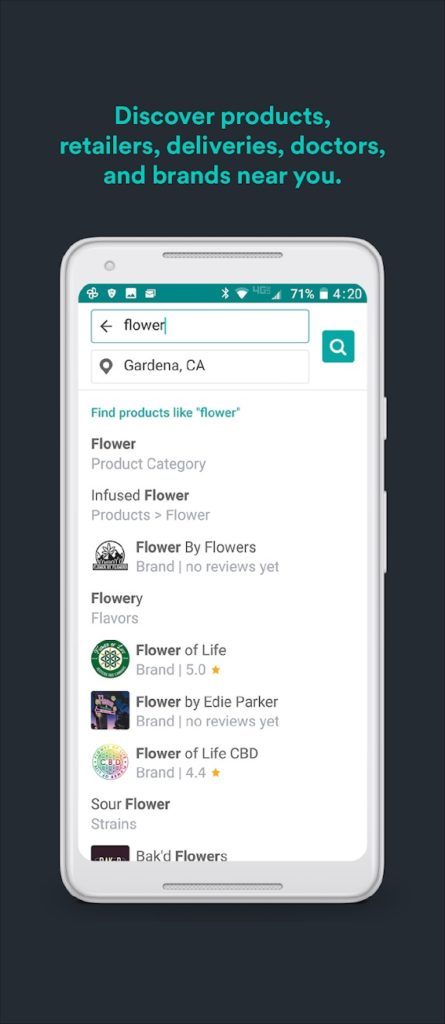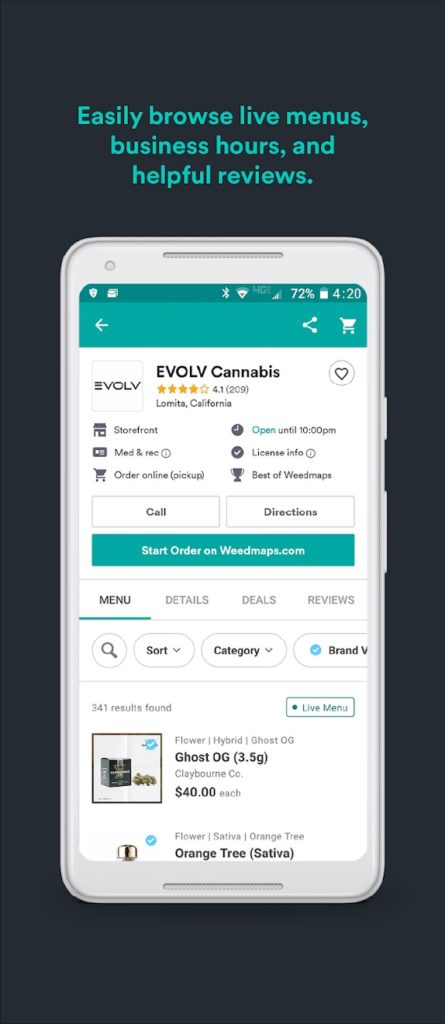 To top it all off, you can get a job here and much more. The app is really useful. Also, you can drink alcohol with gusto and buy snacks online.


Leafly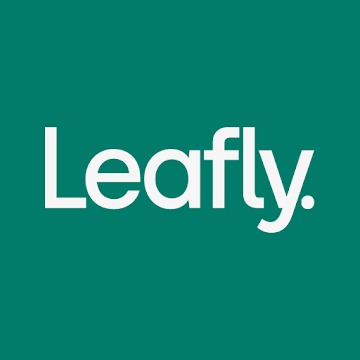 Leafly is an app for finding cannabis near you. Do you want to have everything at your fingertips and make it easy to go shopping? Mark this program as your favorite.
You can find department stores near your home and order everything you need from there. Discover the online world and stop wasting time with unnecessary items that you can find online.
To make it easier to find things near you, use geolocation and track everything on maps. Find bargain services. To all of the above, try to find the best for yourself. Take part in promotions and win prizes.
Find what you want at last. Delight yourself and your friends and family with new upgrades. Also, see types of marijuana and buy cheap. Good deals only here! Put together some sort of collection of merchandise bought here.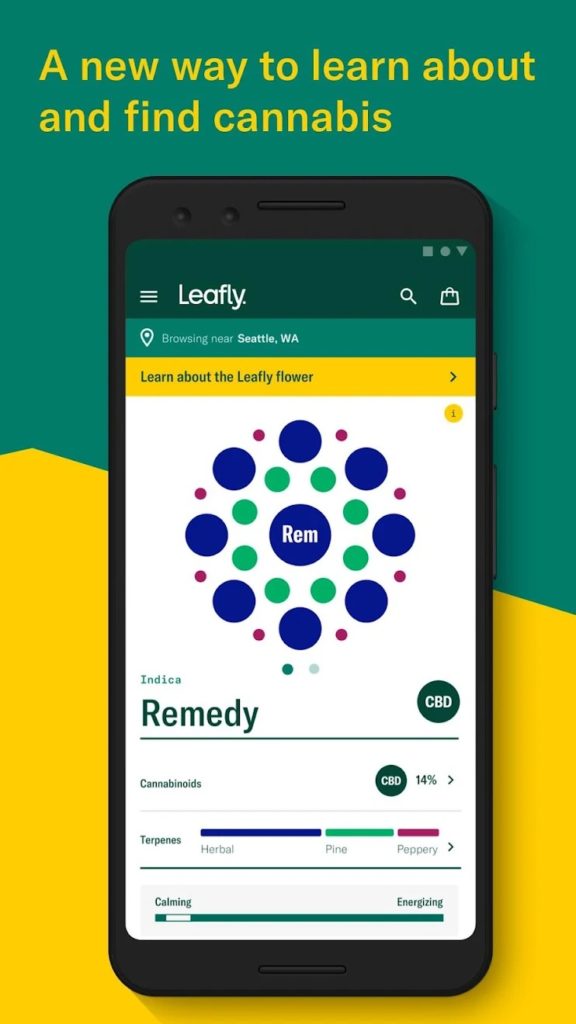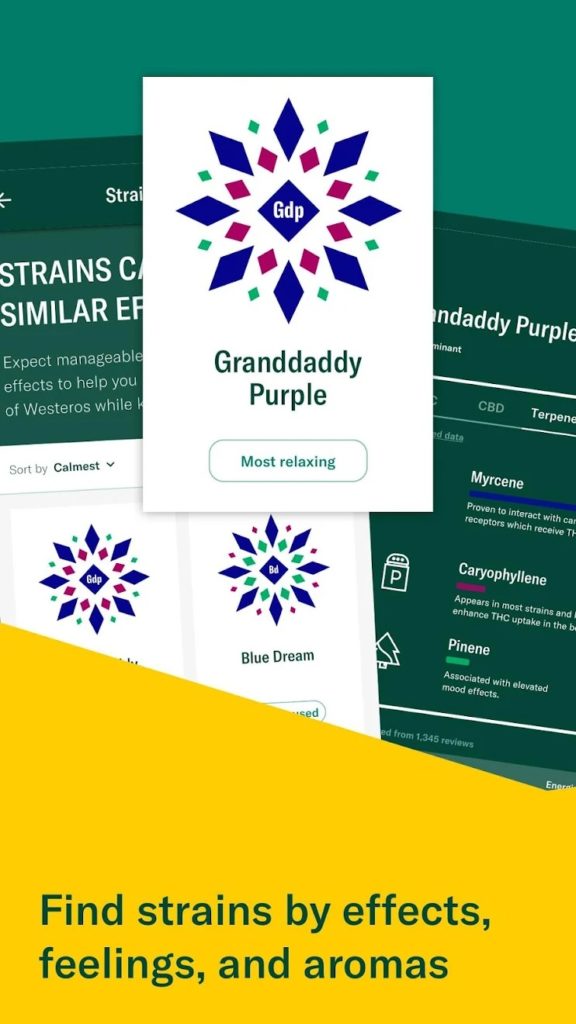 Download Leafly and please not only yourself but those around you as well. Be sure to buy something from a store far away from you. Get an original product or item.


Smoke 'n' Stoner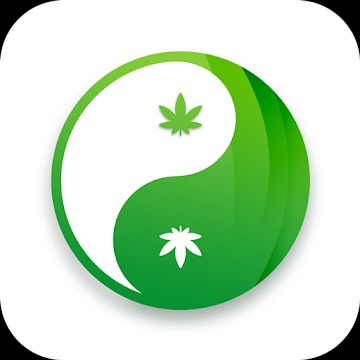 Smoke 'n' Stoner is an app with fascinating games for a large noisy company.
Do you need a boisterous party to make it memorable for a long time? With this program, you can make it happen. Try different games and burst out laughing.
Each game has its own rules. Choose arcade games for intelligence or activity, depending on what you prefer. Remember to coordinate everything with your team. Stop sitting and getting bored, make a fun atmosphere around you, and have a decent time!
You will need to take the necessary items as directed and start performing certain actions. Become a pro in some areas. Try to smoke for unfulfilled actions. The games here are really addictive. So you can while away the boring evening and be filled with a lot of emotions!
You can play a game of type right or wrong and learn more about each other, especially if the company is new. Have crazy games, relax here and laugh your heart out.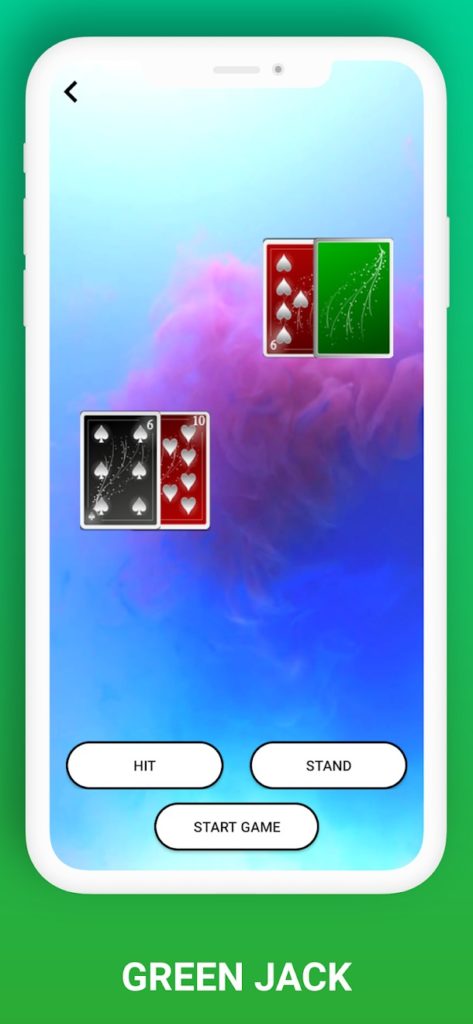 The app works in real-time. Use the program legally and don't overload the rules. Invite friends and have an unforgettable party.

CannaBuzz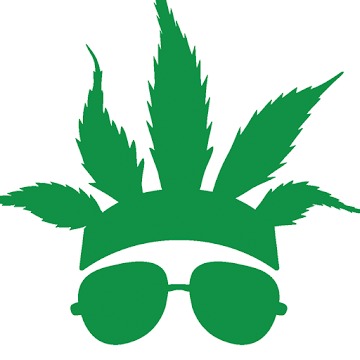 CannaBuzz is a platform where you can find absolutely everything you need. You can join the community and learn everything you need to know.
Shop here for legal cannabis. You will be able to use this app as medicine. You'll also be able to see all the news in the CannaBazz feed and know everything that's going on and what's new.
Moreover, send any pictures and videos to other people. It's pretty handy to correspond and send stickers. Send more links to posts you're interested in. Give yourself the idea that there's more to it than buying something.
Talk to new people and learn from them as well. Give each other air time and have a great laugh! You have nothing to fear because all your data is protected.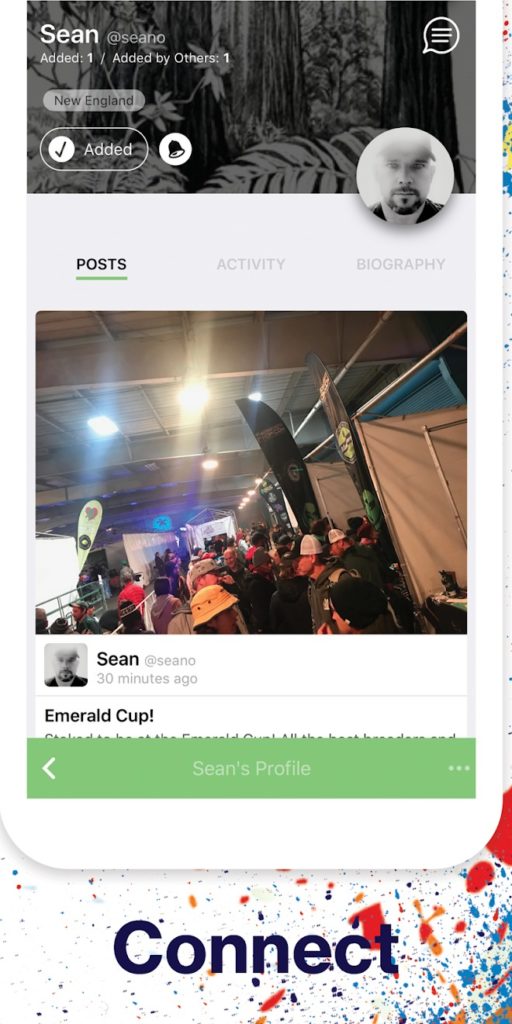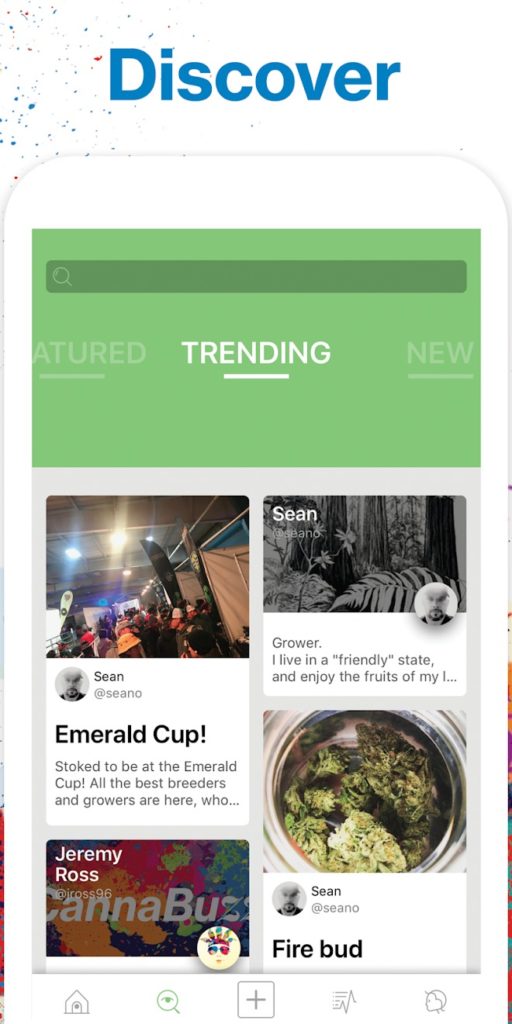 The app is completely safe to use. Everyone will be able to find a seat and get comfortable. There are open-minded people here who are burning to connect and make new connections. The app has a user-friendly interface and great graphics.


Hempire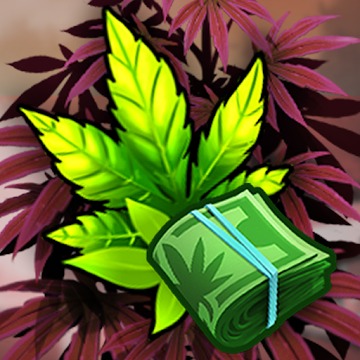 Hempire is a world game to enhance your skills. Collect a large collection of marijuana. If you're into all these things, then this is the place for you!
Find new varieties, add them to your own. Bring the weed to its maximum growth. Learn how different plants can be under one name. Then you can have a feast of herbs.
Grow a whole business on different substances. Feel like an overlord in this field. Improve your stock, build new pens, facilities. Let your imagination run wild! Upgrade your abilities and learn new things.
Trade, negotiate with other people for resale, and more. Make delicious baked goods and stuff here, and get rewarded for it. Take possession of new lands and become the tycoon of it all. Complete certain tasks each day and increase your rating.
Create everything you've dreamed of here. You'll be able to control the forces of nature, change the weather. Moreover, communicate here and play with acquaintances over the network.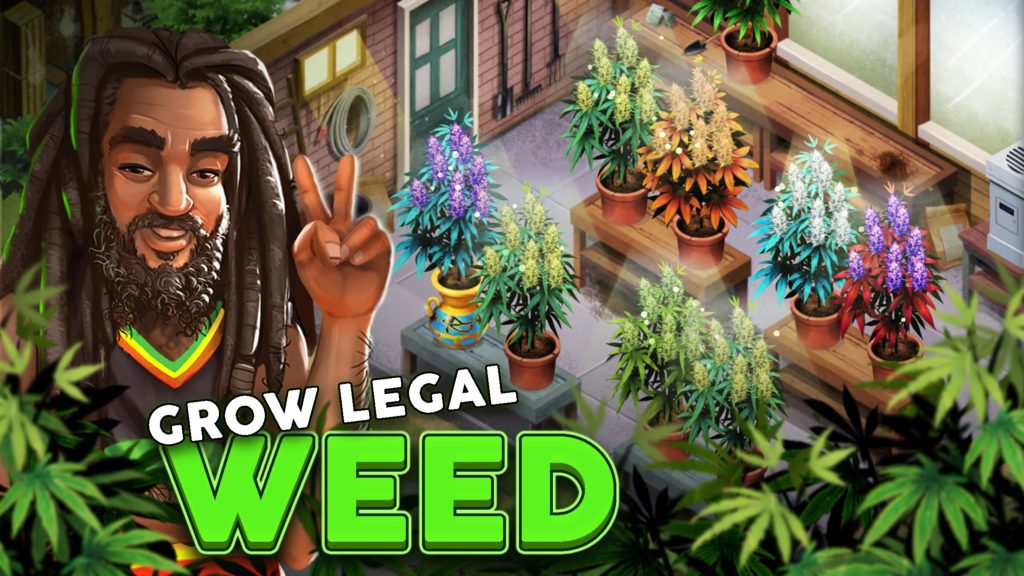 As a result, playing for a long time, you will have a large area with lots of resources. Develop yourself and don't stop coming up with unusual things.


You may also like: 11 Best Realistic Simulation Games for Android & iOS
Cheech and Chong Bud Farm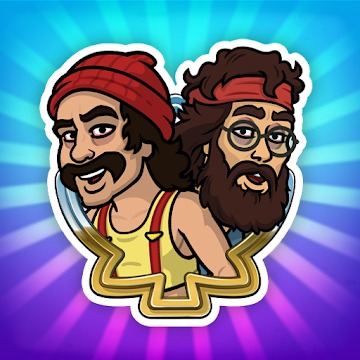 Cheech and Chong Bud Farm is a program with a fun game. This game takes you back in time, it has the property of flipping you back in time.
It is an immense farm. Here you can let your imagination run wild. Create your own perfect world. Use marijuana as vegetation. Earn coins and buy all the real estate for it.
You can get more profit if you actively take part in the game. In the end, after a while, you will be shocked by a large farm with a huge amount of stock. Create cannabis and get everything you dreamed of. Become a leader in this line of business.
There's a tremendous amount of opportunity here. Sell resources as soon as there are too many. You have to try hard to get good results.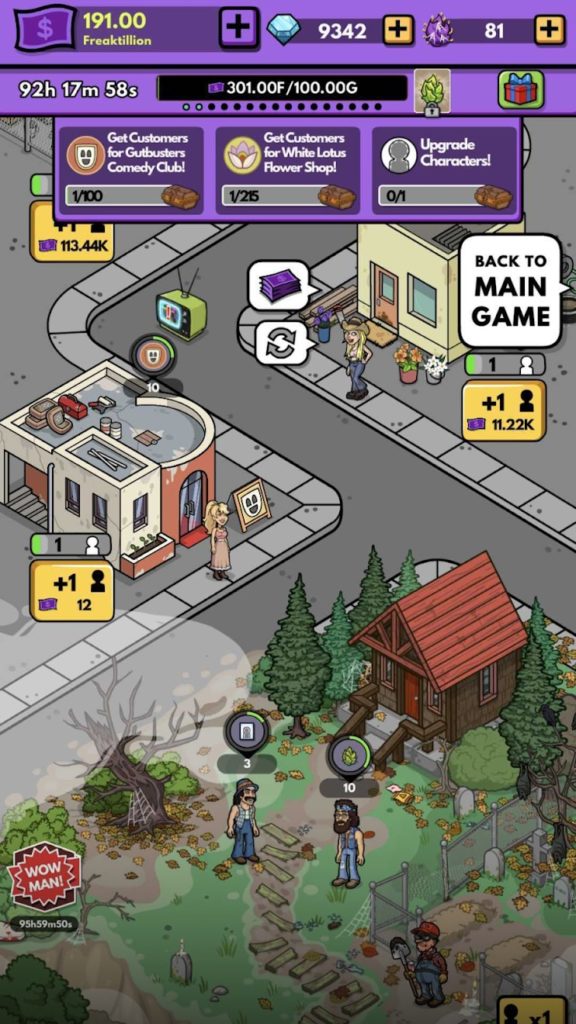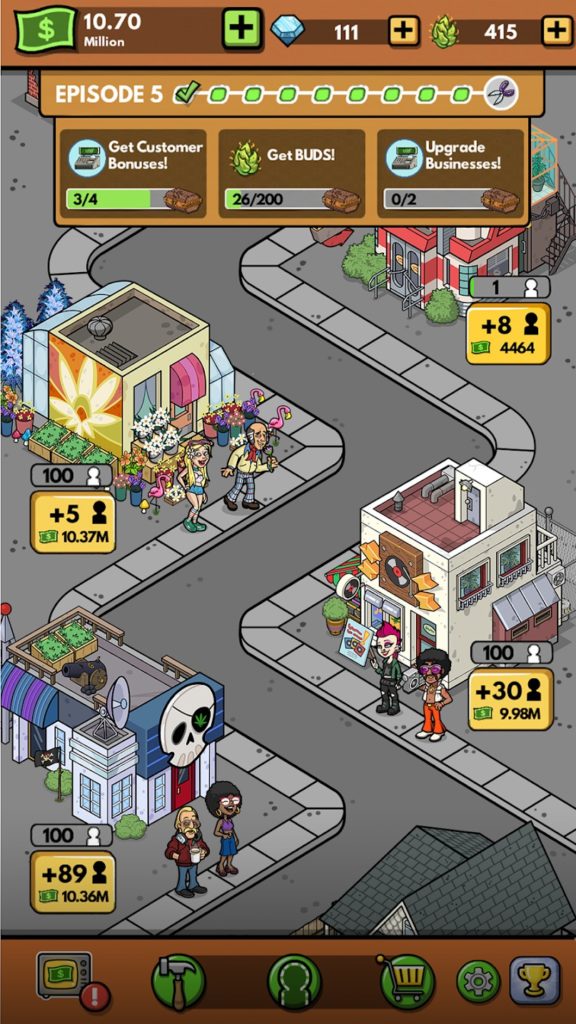 Invite your friends here and share with each other new material and knowledge on how to achieve all your intended goals.


Wiz Khalifa's Weed Farm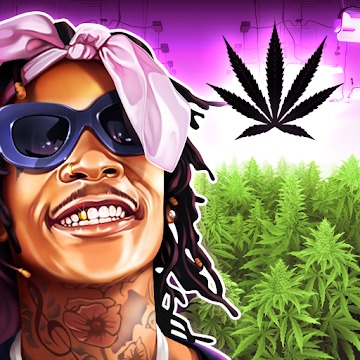 Wiz Khalifa's Weed Farm is a game in which you can grow different types of weed.
Would you be eager to make your own world where you would be in charge? Then you need this program.
Many people really want to create something of their own and something unusual, that's what this app is created for. Show all your abilities and skills. Build your dream town and plant interesting herbs there.
It is worth noting that the cannabis you planted can soon be sold and get a great profit. Grow shrubs and feed them with fertilizer. Everything you need can be found in the app itself.
Use special gadgets to keep your plants from going to waste. Buy unusual items and put them all into your world. There are stages you'll progress through and level up. Work cohesively and enjoy the process.
This is an app related to expanding your own area virtually. Invite relatives and friends to see the creation. Buy interesting things in the game. Make the most of everything provided.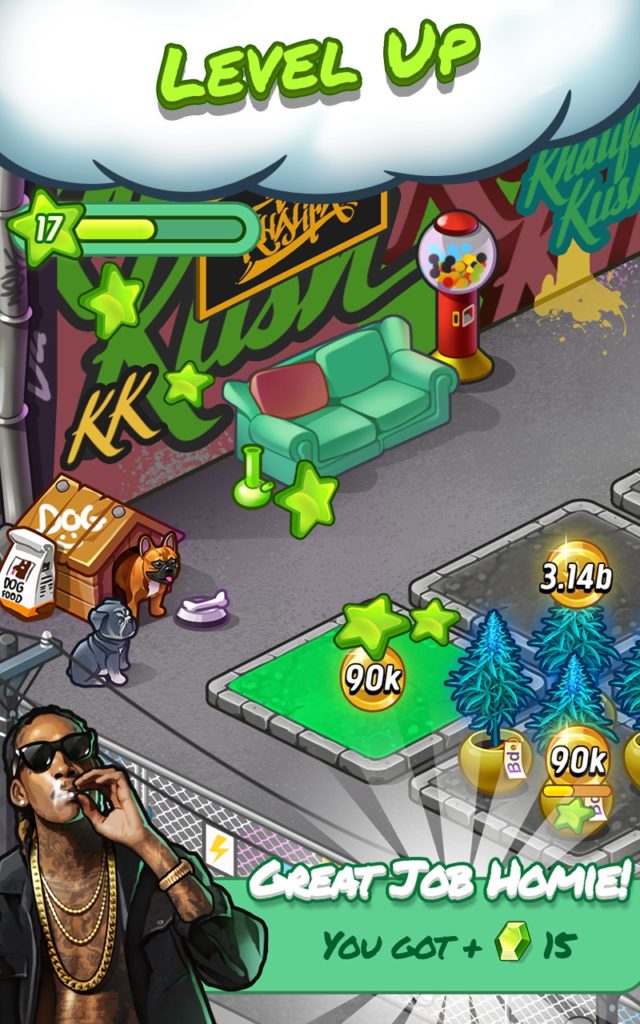 After a hard day at work, you can distract yourself and spend time in this wonderful game.


Weed Inc: Idle Tycoon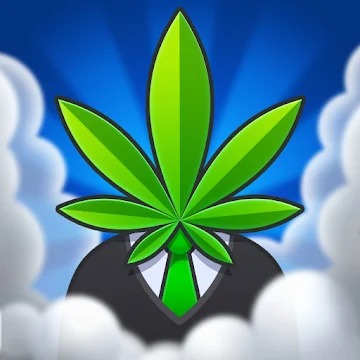 Weed Inc is an app where you can grow any kind of plant for every taste and color.
Grow anything you want here. Create your own plant enterprise. Make different kinds. Surprise the other people of this app by showing off your accumulations.
Become a professional in such a wonderful business. Taking care of plants is really cool and trendy! Sell your accumulations of weed, in return, you will be rewarded with a great prize.
What else can you do in the game Weed Inc? You'll be able to build a career in weed. This is the kind of activity that can be not only an increase but also a worthwhile occupation in an app like this. Take part in all the activities of such an endeavor.
Your active participation will pay off. All bonuses will be awarded to you. The app is available to all corners of the world. Call for as many sprouts as you can and serve them. Take rare varieties and plant them for yourself. You can have a unique production.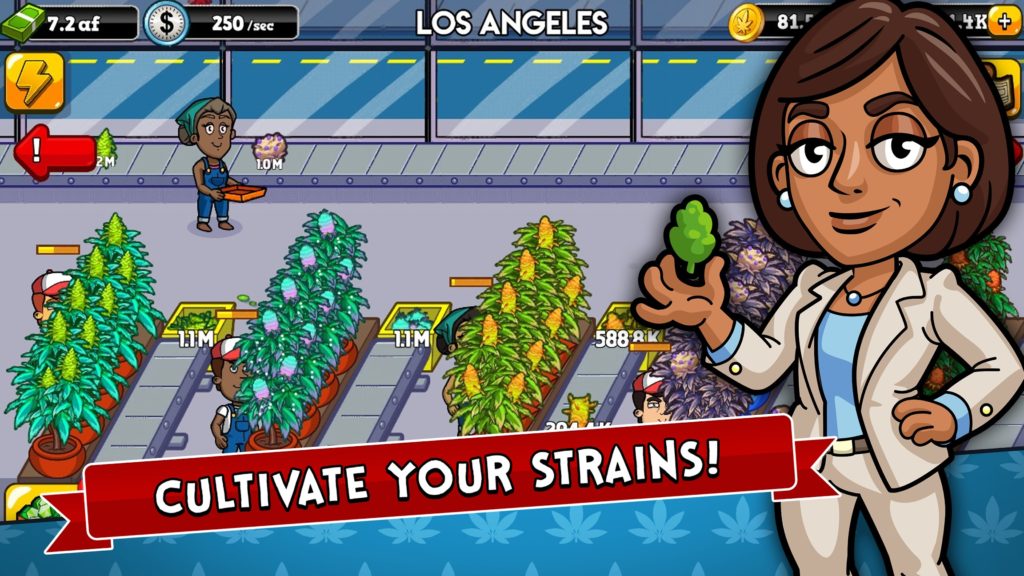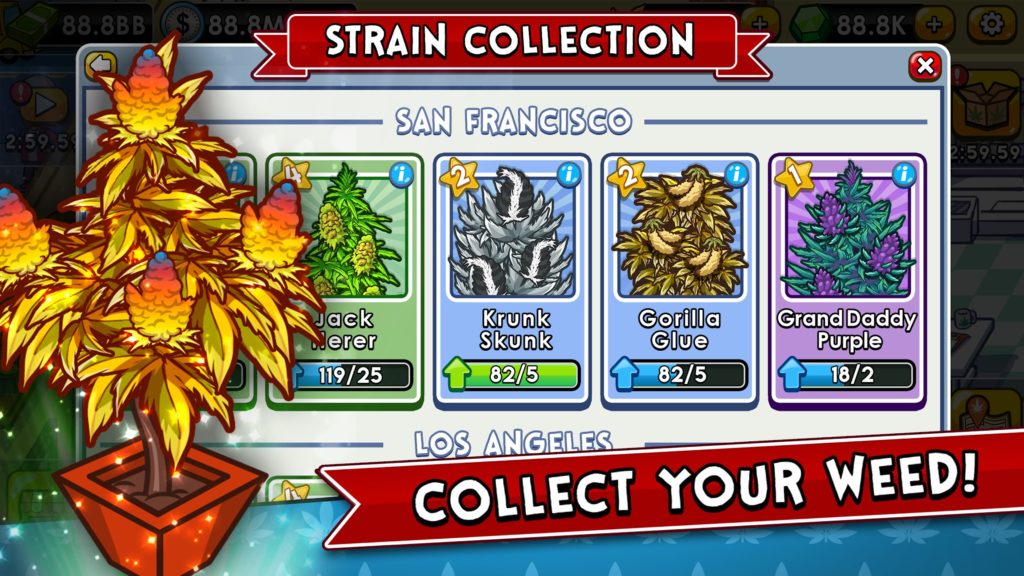 Negotiate, trade property, and advance. Weed Inc works great in real-time. The app is updated frequently, so all new products are immediately available.


Ganja Farmer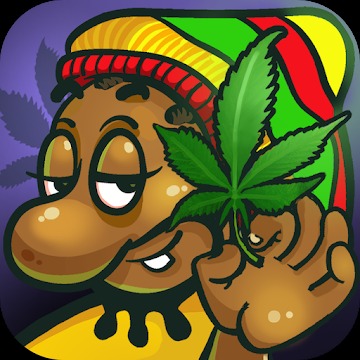 Ganja Farmer is a program in which you will be able to let your imagination plant different types of grass. If you want to become an expert in this field, it will not be difficult.
You will need to take screenshots of your work. Schedule the planting of new sprouts at a certain time. Do your work successfully and win prizes.
Moreover, you will be able to bake goodies and make a business out of them. Collect all your plants and grow them at a relaxed pace. The game is calm, you can play it in the evening and have a lot of fun.
Buy fertilizer and take care of it. You can also easily convert the green sprouts into cookies and other foods. This is such a process of the game. It's the kind of action that is the walkthrough.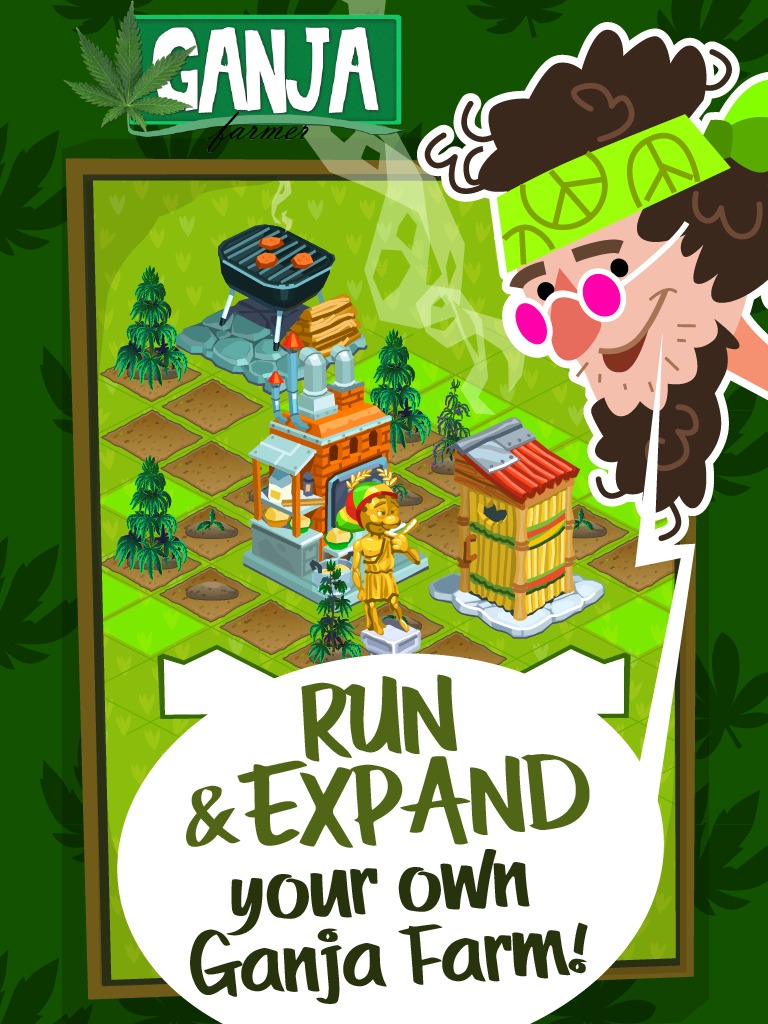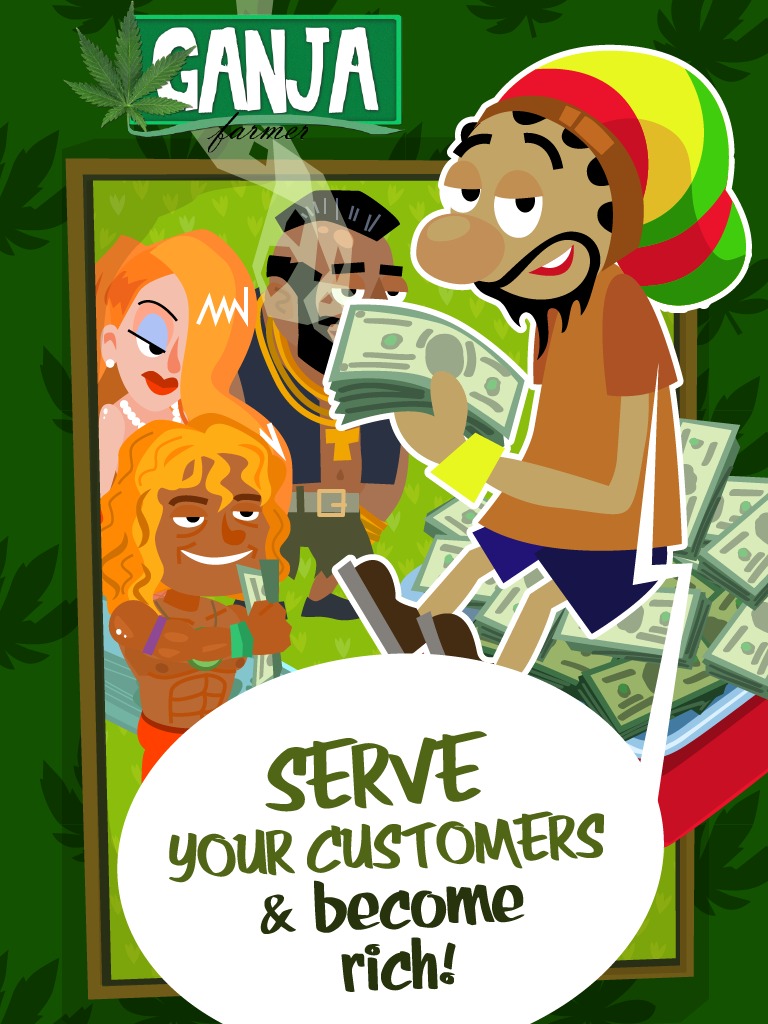 Make your farm as comfortable as possible! There is a special chat room, where like-minded people write down and advise what and how best to plant and what to exchange. Start creating your world immediately.


You may also like: 9 Best Wine Apps (Android & iOS)
WeedPro: Cannabis Strain Guide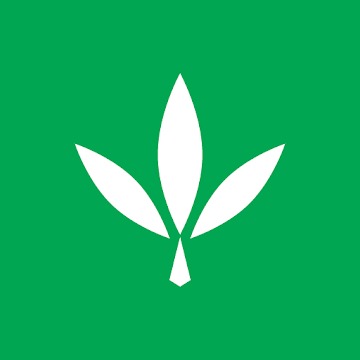 WeedPro is a program where you can learn a lot of useful information about different varieties of cannabis.
Before you buy, you can read all the recommendations and evaluations of other users. You can also find out here about a lot of medicinal herbs, how to use them and what ailments they help with.
Moreover, learn the scents and varieties, see descriptions of the flowers. You will be able to save something to your favorites and then you will get plants to buy. You will always be able to see new items and purchase them immediately.
Do you need to find a plant? No problem, there's a search function for such cases. You won't miss important details if you understand the instructions. For the rest of your questions, make a reference.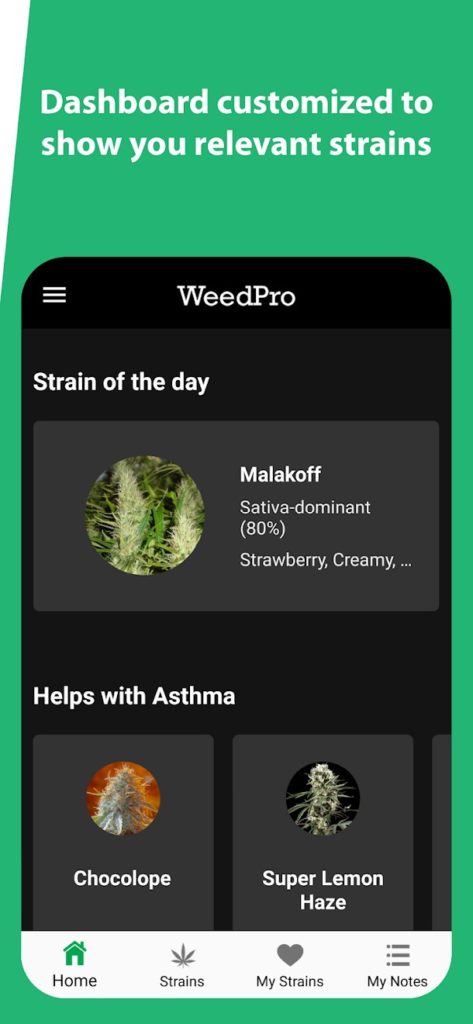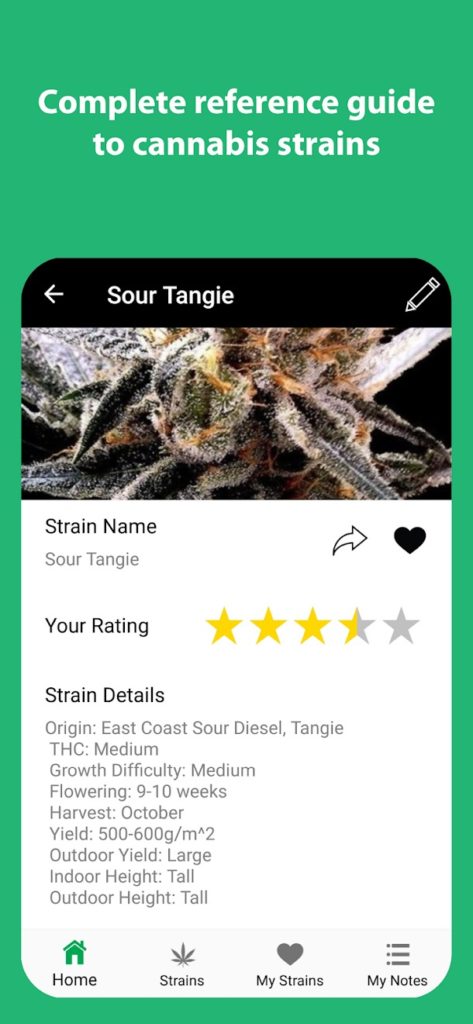 Visit WeedPro anytime and pick up your gifts. Even if you're new to this kind of thing, you'll still be able to figure it out. The main thing is your desire. Prepare unusual plants and use all the resources for their uniqueness.