In case you want to organize your finances in a better way including your credit cards, we recommend you to pay attention to this app.
To begin with, the main aim of it is to store the cards and the main advantage is that Contactless Credit Card Reader provides secure storage. Also for each card, there is pin protection.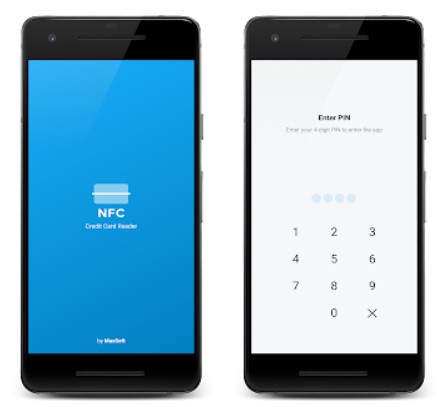 Secondly, another crucial option is that this Reader supports different kinds of cards. So, users can simply enter and utilize cards from various banks.
Thirdly, the application is convenient for its functionality. For example, users can sort their cards by category or place them in different folders by color to use them for their intended purpose.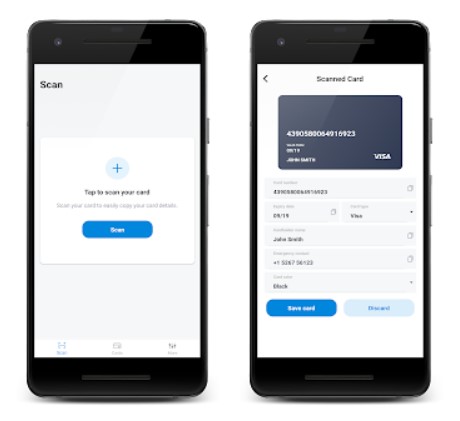 As for entering card data, there are two ways to add a card to the app. The first one is to scan a card with a camera, while the second one is to enter the card manually.
Another advantage of this application is its notifications. A lot of people forget to change the card when the expiration date expires. This application will notify you in advance of the approaching expiration of the card.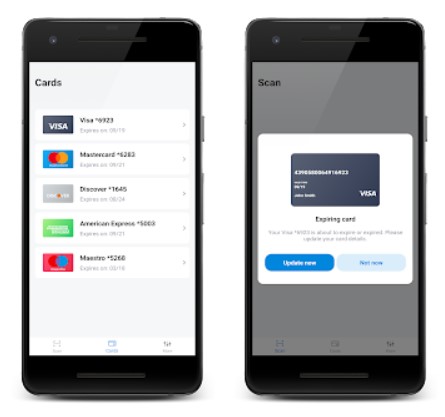 All in all, Credit Card Reader will greatly simplify the life of every person. There is no need anymore to carry a wallet and look for the right card. Now all the cards are on the phone and are categorized for convenience.