Do you want to be nostalgic for the old Tetris tanks and try yourself in battles with other players? Then try to play an online multiplayer game — Retro Tank Party.
And in case you want to play more contemporary games in the battle theme, you can explore the article about the games like Fallout.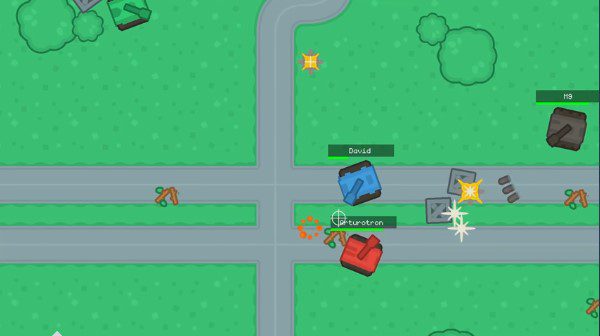 Together with a group of friends (2-4 players can play the game at the same time), you can have fun and plunge into this atmosphere. The controls in the game are very simple, and you get a lot of enjoyment due to active combat. Each player gets a tank of a different color, and you fight to the bitter end.
The game also has various bonuses, with which the player receives certain abilities and leaves no chances to the opponent.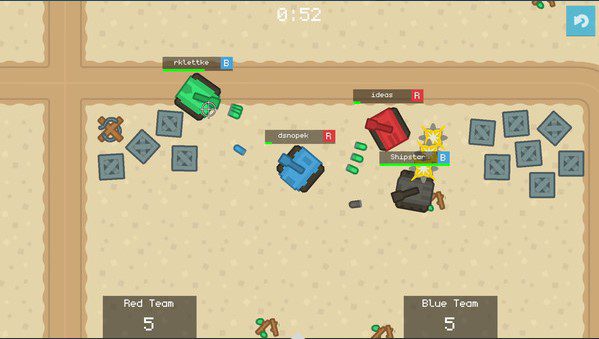 The design of the game is very pleasant – bright colors are perfectly combined with a fairly simple and minimalistic drawing that does not distract from the fighting. For battles, you can choose different locations, and, for example, try to win in the maze. A nice plus of the game is the support of the gamepad.
By the way, do you like the game Red Alert? If you want to find similar games, check this page.
With each update of the game, something new is added, for example, new abilities or weapons. The game is balanced and has low system requirements so it will work on any computer. In general, this indie shooter will captivate you and your friends for a long time.