To start with, this is an unusual but also quite useful and beautifully designed app for photographers of all levels.

You may also like: 7 Best Apps to Add Timestamp to Photo (Android & iOS)
This app will be useful for beginners and professional photographers alike. Quite often there is a need to know where the sun is at the current moment in time in order to choose the most suitable angle.
A well-timed arrival at the scene will make your photos lusher, you just need to see in advance when the light is at its softest.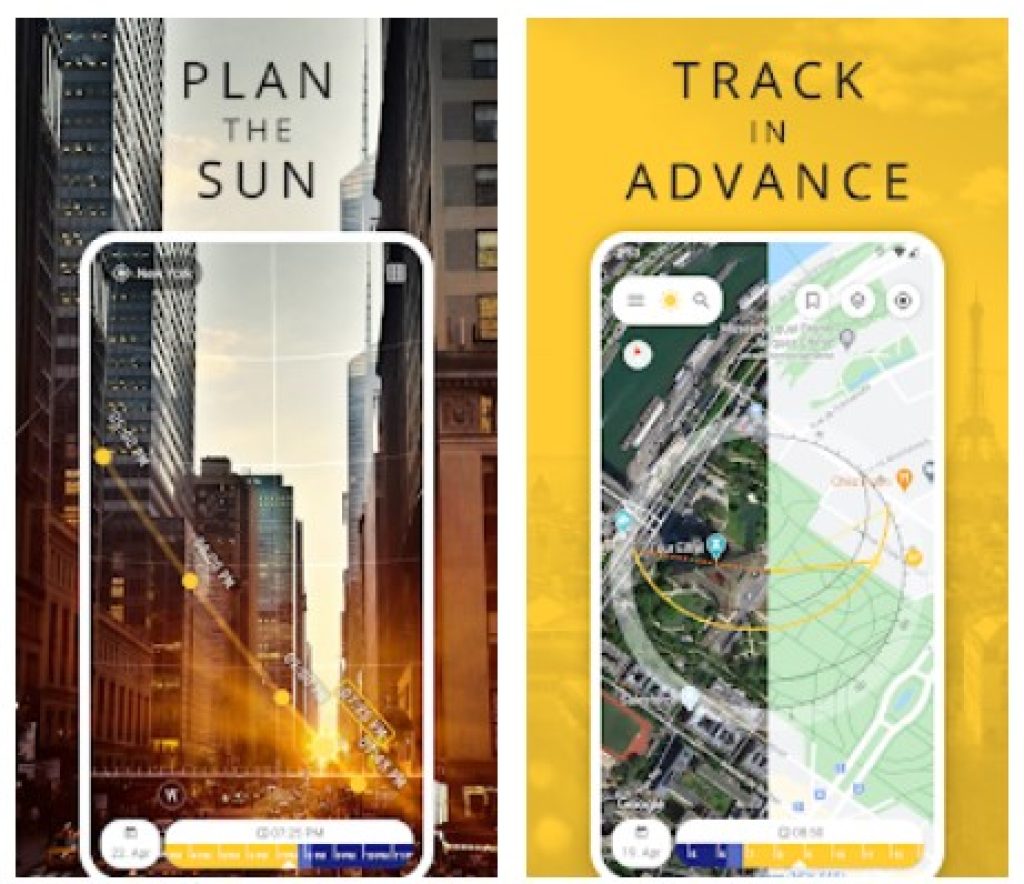 A nice addition is also the complete absence of advertising, which is nothing short of pleasing. The app is completely new-user friendly and it's intuitive to know which section you need to go to now. There are no bugs in the app, it works steadily and smoothly.
The app itself can track your geolocation and instantly display the current position of the sun on a chart. A truly handy feature of the app is that you can point your camera at the sky and see in real-time when the sun is at any given point in the sky.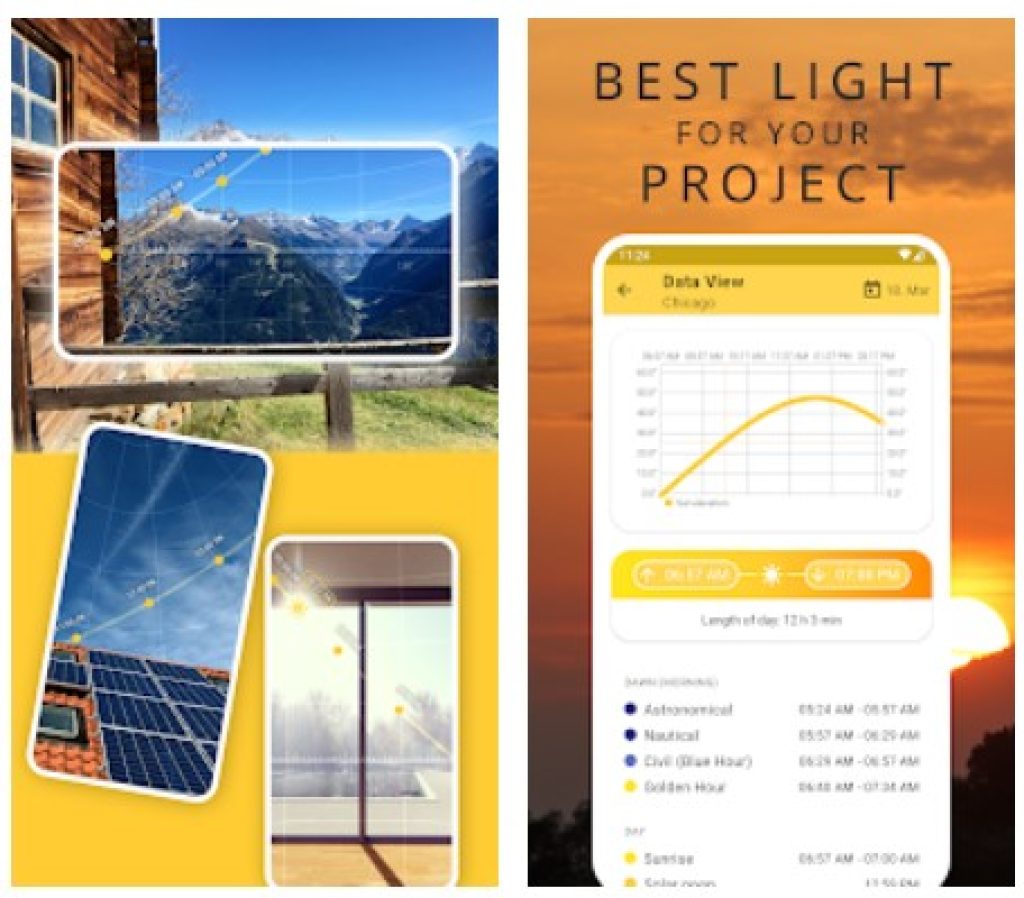 Additional functions of this application are also the height of the object by the length of the shadows.
An interactive map has been added, which makes it easy to track the most popular places for photography, in or near your hometown. It's worth noting that all your data is saved right in the app, which is incredibly convenient.

You may also like: VIMORY: Slideshow Video Maker & Photo Editor App Review
We also wanted to highlight, that SUNNYTRACK is good for finding sunny properties in real estate, checking their sunlight over the day and year, installing photovoltaics, house planning and for all outdoor activities like hiking, mountain biking, etc.
Application technical support quickly fixes bugs and eliminates bugs. Moreover, they respond to the wishes of users who leave their comments on the application page, thus establishing a dialogue with the community.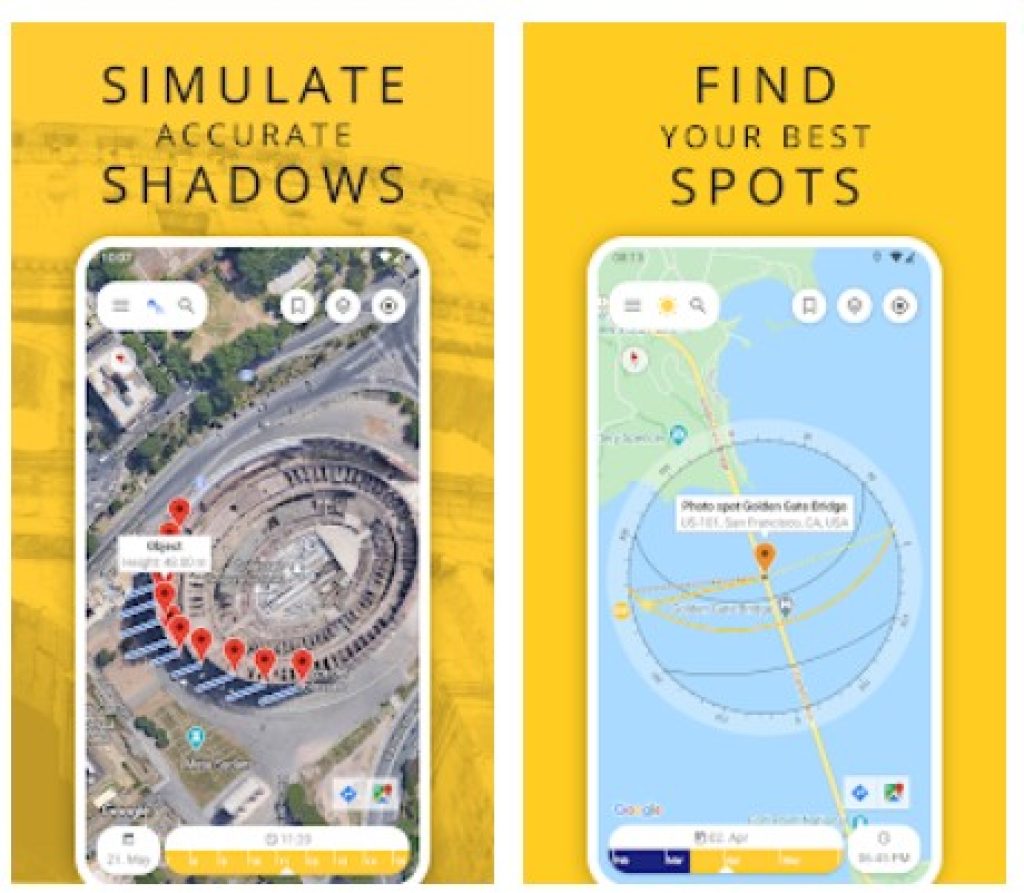 This application has all the features related to the sun and shadows that a professional or beginner photographer needs, a good design and a nice color scheme make this application the best solution on the market at the moment. 

You may also like: 9 Best Apps to Easily Turn Photos into Sketches on Android & iOS