A brand new action-adventure game that was released on September 29, 2021, and does not require registration.
Check also games like Astroneer.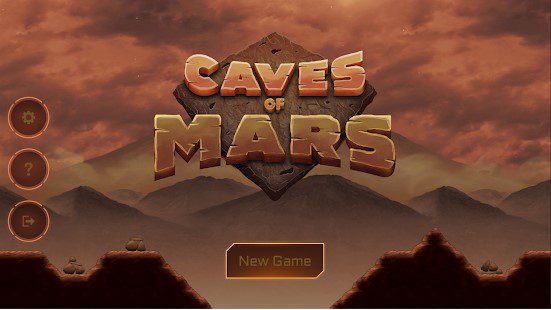 The game is made in 2D style, in which the main goal is to explore the caves and kill the enemies that are located in them. Along the way, you can meet precious stones, which are a kind of currency, which is immediately converted into health and points. Points are given only for killed enemies and collecting gems.
On the main screen there is a 3D-style inscription of the game "Caves of Mars", and below there is a button "New Game". On the left side of the screen, there are settings, support, and a quick exit from the game.
This 2D platformer is striking in its colorfulness and dynamism. It has ships that shoot lasers and plasma balls from large cannons. There are double charges, single charges, and even multi-directional charges. Along the way, you can drop bombs that kill all enemies on the screen. There are bosses with whom you have to fight for a few minutes and fly away from the powerful shooting. But if it's hard for you, then you can fly through the caves and find various improvements.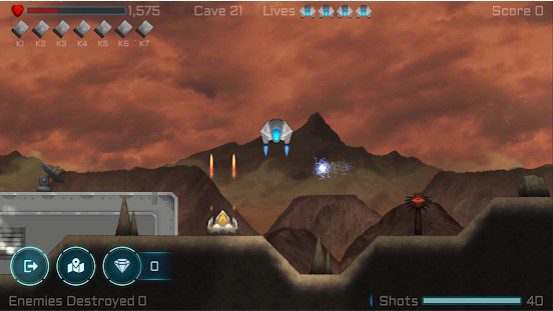 But all this would be uninteresting if it were not for the colorfulness of this game and its pleasant musical accompaniment. Ringtones were matched to certain levels, and the sound from the shooting immerses you in the atmosphere of galactic wars.
And if you like the atmosphere of this game you will probably like games like Red Alert.
This game is definitely worth playing for its colorful designs and beautiful icons. But not only this will make you immerse yourself in it for the whole day because the game has a very convenient and intuitive control system.