Land surveying is not an easy task and even with all those technologies that we have nowadays, it's still a tricky task. Before getting yourself a land surveying software, you should pay attention to the precision of it, type of calculation, and monitoring.
You may also like: 11 Best Land Surveying Apps for Android & iOS
We also need to say that land surveying can't be always 100% correct. However, down below we have collected the best software for your PC that will assist you on that task.
1. SurvCE by Carlson Software
One of the great programs in the design of the building and architectural structures. This software is made for working with GPS / GNSS systems. Carlson SurvCE has a multifunctional and simple control system. Let us start by considering the facts. This amazing software allows you to collect data in actual time.
It carried data collection out through electronic total stations and satellite receptions. It carried all this out in one platform in a single coordinate system. The first thing that needs to be said is that the COGO function will perform all geometric calculations as needed.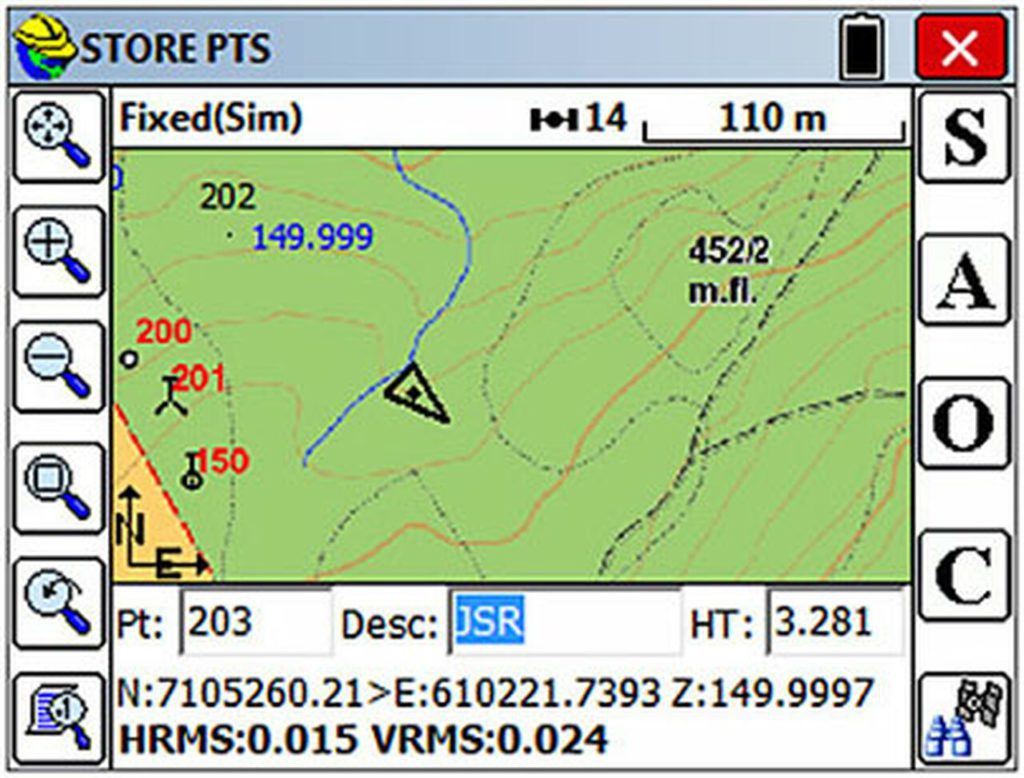 In addition, using GSM, UHF, NTRIP, you can easily establish a transmission channel. Carlson SurvCE is a handy helper thanks to the built-in code library with field coding.
Carlson SurvCE has unlimited design possibilities. The built-in function will allow you to import a file for design, stake out points and lines. It should be said that Carlson SurvCE includes an enormous base of characteristics of modern equipment. Adjust the scale and coordinate system as you wish.
Carlson SurvCE includes an extensive list of graphics functions. This software has many modifications so that the user can choose a suitable day for him. It is possible to customize the DXF file for the requirements of each user.
Professional specialists create a digital elevation model and calculate the volume of earthworks with the help of Carlson SurvCE. This software is available for PC.

You may also like: 10 Best Games Like Terraria for Android & iOS
2. Autodesk AutoCAD Civil 3D
Unique and effective software designed for use by architects, designers and engineers. Thanks to its simple and intuitive interface, Autodesk AutoCAD Civil 3D has gained unprecedented popularity and recognition from experts.
One should note here that the peculiarity of this software is the formation of a variety of geometric shapes with the ability to preview in three-dimensional space. The first thing that needs to be said is that geometric shapes in construction and design in Autodesk AutoCAD Civil 3D limited by your imagination.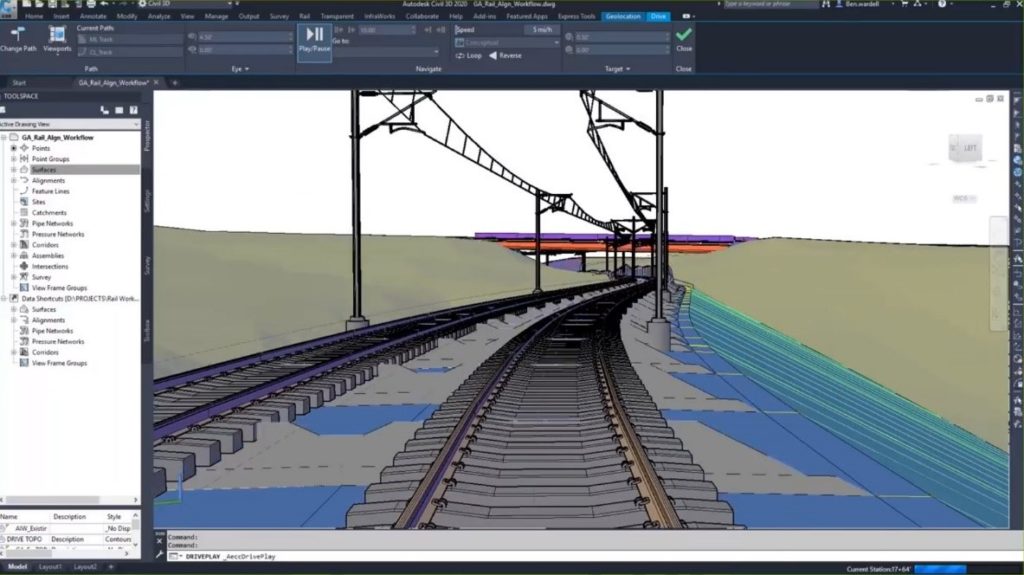 Perform any geodetic and topographic design work in a convenient and simple Autodesk AutoCAD Civil 3D program. Users can make recent design changes to their geographic drawings regardless of the stage of the project. One argument in support of Autodesk AutoCAD Civil 3D.
The multi-user environment allows you to bring specialists together in one project environment. State-of-the-art data collection system for electronic tachometers and GNSS systems. This is a very convenient function for making appropriate corrections to a cartographic project.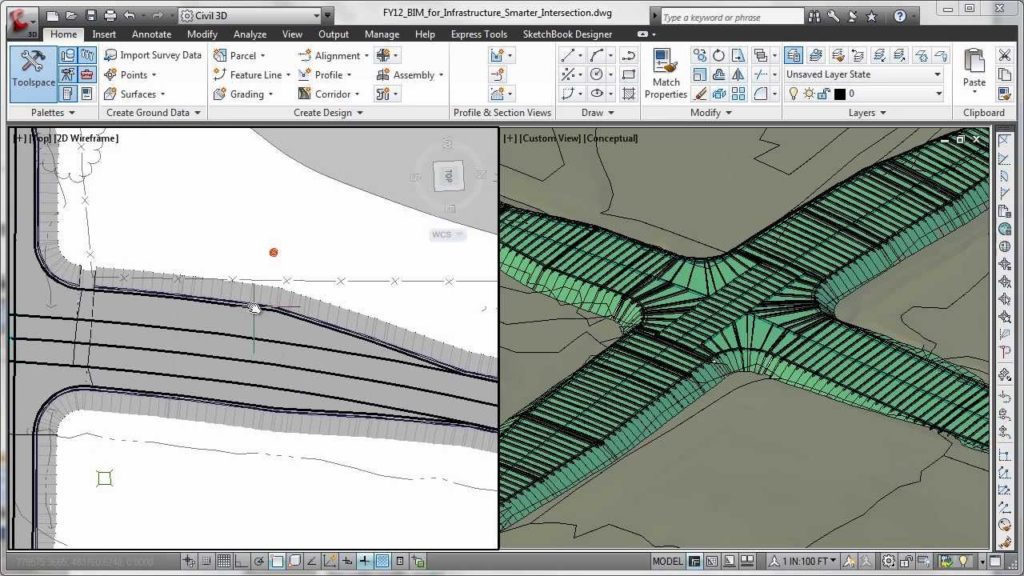 Let us start by considering the facts. Automatic display of the survey in the places of the object will allow you to build a more accurate and correct drawing.
Autodesk AutoCAD Civil 3D has a high functionality for the design of various complex building structures and structures. With each additional design work, you will discover new knowledge that will definitely be useful to you in future design work.
We advise you to complete the training before using Autodesk AutoCAD Civil 3D to adapt fully to the software field.

3. Leica Captivate
A revolutionary solution for the field. Leica Captivate is a unique automated software for GPS / GNSS systems and total stations. Every year, surveyors provided with innovative automated software for various field tasks.
Leica Captive is excellent fieldwork software that will provide valuable experience for beginners. It is also worth considering the convenience and practicality of the interface.
This is the most important feature when choosing land surveyor software. The Leica Captivate allows you to solve various production problems quickly and conveniently.
Realistic 3D modeling will allow you to look at the resulting drawings and details in 3D space. Access to the active 3D map, various types of data, customize the displayed menu yourself. Convenient, simple, and best-of-breed software in the industry geodetic instrumentation.
The pleasant interface and functionality of the platform met the needs of users. A high-tech program designed for professionals of different levels. Leica Captivate software is available for download on a PC.

4. MAGNET Field Layout
If you've always wanted to automate fieldwork, then MAGNET Field Layout created for this purpose. This software designed specially to get accurate geographic data for any location. Multifunctional and accurate in its work software will make fieldwork with high accuracy and practicality.
A modern interface designed for design marking on the ground will allow users to navigate quickly and get a ready-made design model. MAGNET Field Layout is efficient software with an intuitive graphical interface. The control panel designed for straightforward operation.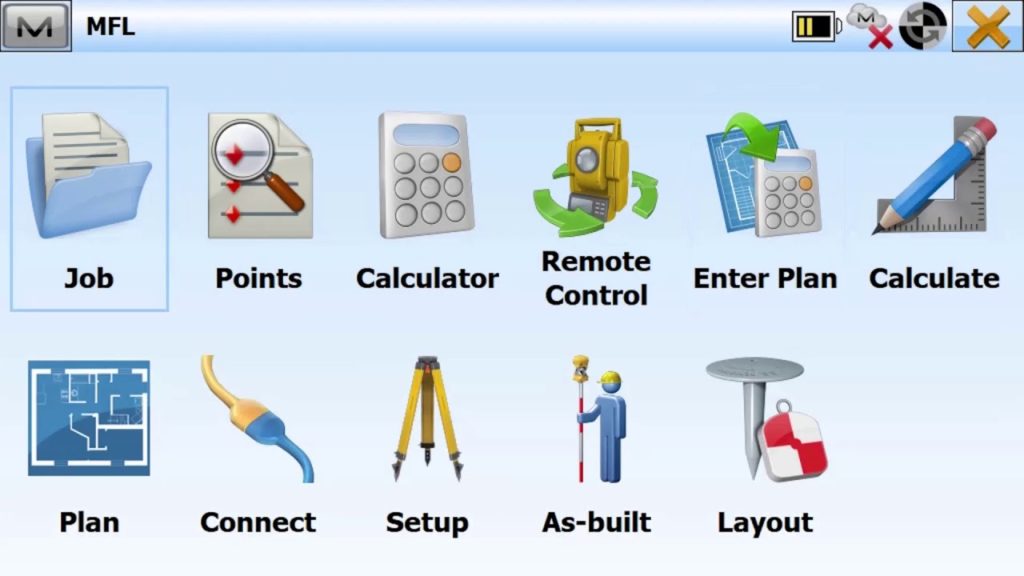 There is a menu for marking the building for more convenient use. Modern architecture requires a flexible building plan with reliable design and durability. Therefore, many markup professionals choose this unique and simple software.
MAGNET Field Layout has received many positive reviews from both general users and professionals. This means that MAGNET Field Layout trusted and in-demand among users, so there is no doubt about its efficiency and performance.
One argument in support of MAGNET Field Layout is the topographic survey. This feature nice to use for any for various tasks. Build complex designs, place structures, and all with MAGNET Field Layout. Easy to use on PC.

Another convenient and simple assistant in design and field work. If you are a designer or engineer, then we should pay attention to this software, which will delight both beginners and experienced specialists with its functionality.
Navisworks Manage software designed to control and accurately design architectural and building structures. This software is essential to carry out accurate preliminary designs. The user can automatically ensure the accuracy of the designed drawings and simulate all construction processes.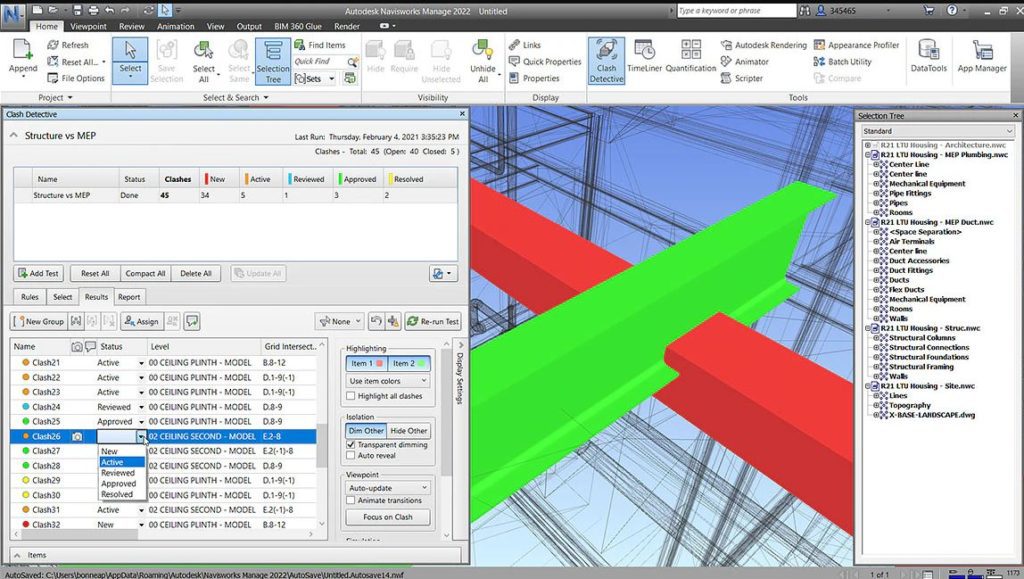 Navisworks Manage is an indispensable program for the coordination and analysis of construction projects. Especially Navisworks Manage can be useful for construction companies to carry out accurate and fast calculations of all important calculations.
The user can embed various files into his graphic project while maintaining all the functions for any file type. After that, all the principal objects can be connected to the work schedule from MS Project or Oracle Primavera.
To prevent errors, the user can run an additional check to find duplicate items. Get all the reports you need in a variety of convenient formats.
Particularly pleased with the 3D modeling system that allows you to visualize the finished project. The built-in graph function allows users to watch the change of progress, make their own shortcomings and effectively interact with the built project.

You may also like: 11 Best Measure Distance Software for PC, Android, iOS
6. TerraSync
In the modern world, land surveyor software is irreplaceable. They simplify a lot of work and do everything exactly. Many functions open up additional features such as previews. Another software assistant in fieldwork based on a modern system for fast and accurate collection of various types of data.
TerraSync collects all relevant information from geographic information systems. TerraSync will allow you to get any information about a geographic object. The user can preview the building structure through maps. Wide access to satellites allows for efficient and fast operation.
Another pleasant feature is the ability to edit the interface. The user can choose the most pleasant interface for work projects. What's more, configure and control various GNSS receivers.
A convenient and dynamic collection of data on various coordinates of the object, practical interface customization, fast and accurate navigation to the object. This software contains everything you need for modern building design requirements.
It is noteworthy that the software supports various types of multimedia files and animations. The developers have taken care of user-friendliness. TerraSync has fast synchronization with various receivers. With this function, the user can collect all the data in the proper time.
You can install TerraSync on a PC. Satellite receivers will provide high-quality and accurate geographic information when constructing building structures in the study area.
TerraSync will become your reliable assistant in the development and collection of geographic information data. With TerraSync, your fieldwork becomes accurate and automated.

7. AutoCAD
AutoCAD is a modern three-dimensional computer-aided design system developed by Autodesk. Engineers and designers may encounter this product. AutoCAD is irreplaceable software, the best of its kind. Convenient and productive enough for beginners to learn.
What else do you need for a pleasant job? AutoCAD has an endless number of possibilities that will open up to you every time.
The program is excellent for any complexity of modeling, includes many sub-programs that can elementarily be used inside AutoCAD itself.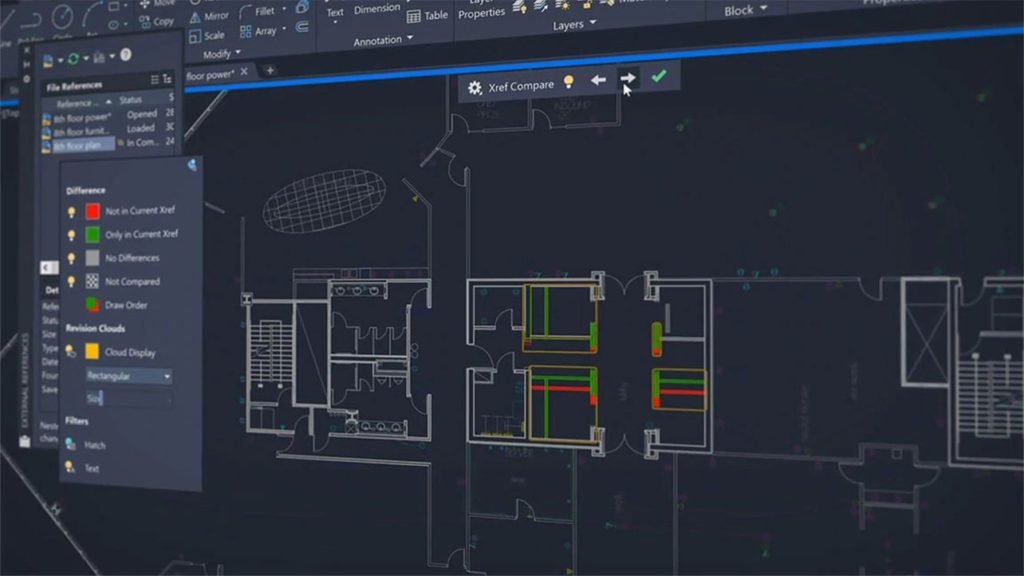 Although AutoCAD has wide functionality, it has another very interesting function that will help you speed up your work if you are working with a partner or a whole team, this function allows you to work on drawings online, which facilitates the work of many engineers or architects.
The program also has its own cloud where you can save your files. In general, the program is excellent for design work.
Perfect for beginners, since the program is the founder in drawing and created by the same engineers. Therefore, the intuitive interface is at its best. The editor now has a ribbon that does not interfere with work. AutoCAD supports many languages, so anyone can master it, regardless of where they live.

8. iCON build Construction Software by Leica Geosystems
iCON builds Construction Software by Leica Geosystems is a modern, efficient, high-tech digital construction software. Planning, drafting will be flexible and efficient thanks to the modern and revolutionary iCON build Construction Software by Leica Geosystems.
This software will improve accuracy when performing fieldwork. The software has a unique and simple interface thanks to its easy navigation. It will not be difficult to understand it even for new specialists.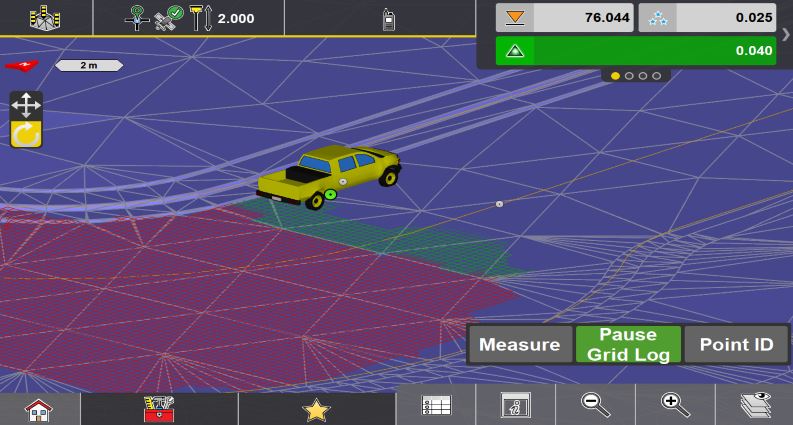 Download iCON builds Construction Software by Leica Geosystems and gets high productivity and speed in your surveying job. These features are powered by an innovative product performance system. To speed up the workflow, it is enough to place more points on your project.
ICON build supports a wide range of synchronization sensors. iCON builds Construction Software by Leica Geosystems is a project with an individual digital calculation and design system that will provide a reliable and correct report before the construction of architectural structures in the proposed area.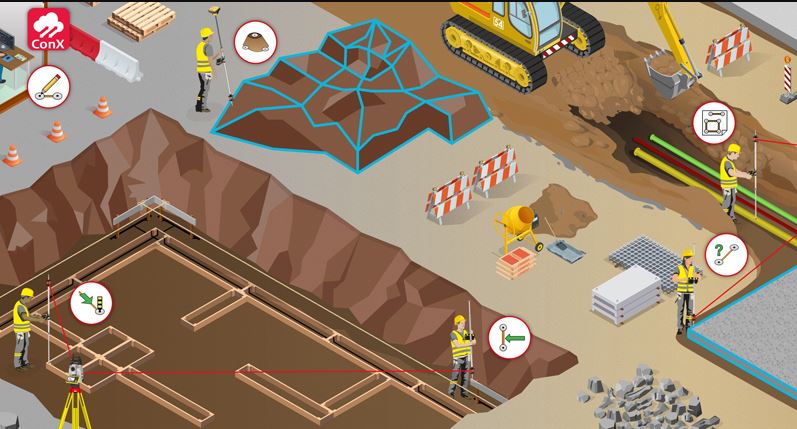 iCON build Construction Software by Leica Geosystems designed for construction engineers and professionals in the architectural and construction fields. Your projects will become much more accurate and functional with iCON build Construction Software by Leica Geosystems.
One argument in support of iCON build Construction Software by Leica Geosystems is ease of use, flexible and user-friendly interface that will allow you to automate manual labor and get an accurate design for all the characteristics. Functional interface adapted to user requirements.
iCON build Construction Software by Leica Geosystems is a multifunctional solution for a variety of field work. Real professionals give their choice to this software. Lightweight, nimble, functional interface is all that is needed to carry out design work. Install iCON build Construction Software by Leica Geosystems on your PC.

9. X-PAD Ultimate Survey
The simple interface and modern stuffing of this software will allow you to achieve the best results in the field. X-PAD Survey is amazing software that allows you to work with GPS and total station. Topographic and cadastral functions fall into your location for more detailed work.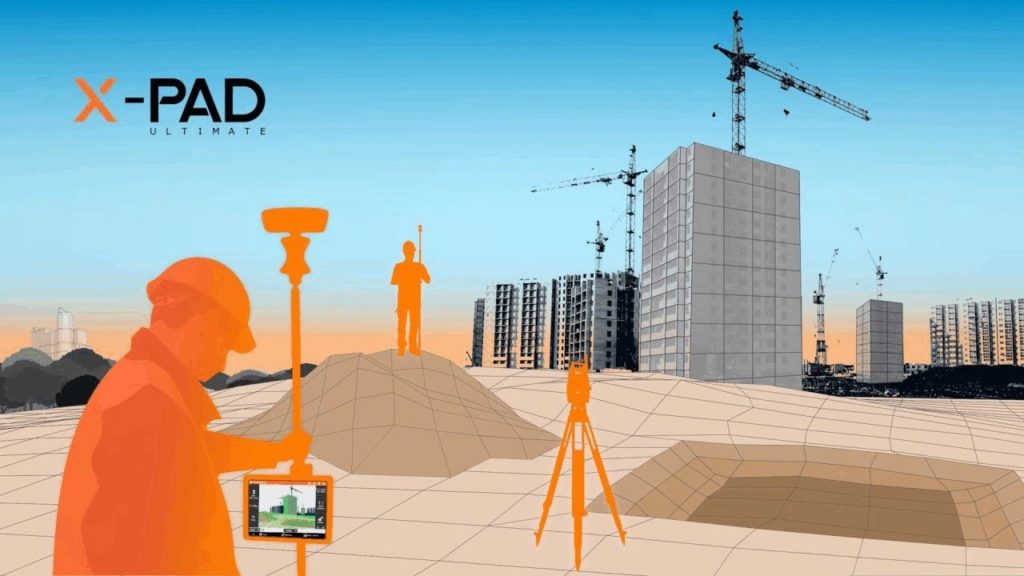 It is worth paying attention to the wide interface and comfortable visualization perception in X-PAD Survey. Large buttons and fonts are indispensable in daylight. The perfect arrangement of large buttons on the sides of the menu is a great way to save screen space.
The versatility and flexibility of use make X-PAD Survey a true CAD application. The automatic control function makes it possible to prevent duplicate point names. The modern drawing system makes it possible to order automatic shooting and drawing.
This revolutionary addition will simplify fieldwork and achieve excellence in graphic design. X-PAD Ultimate Survey lets you find points with ease thanks to its widescreen.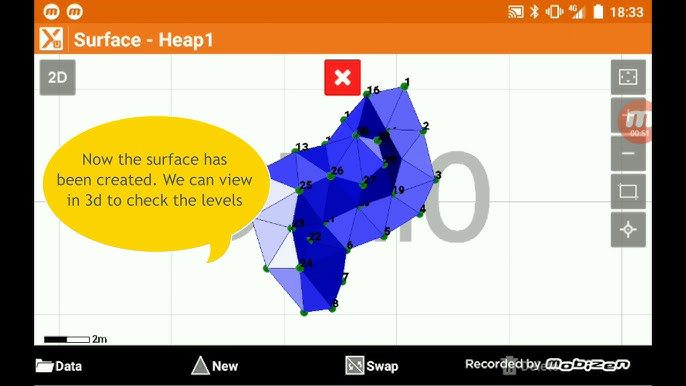 In addition, X-PAD Ultimate Survey users can work with various geometric shapes while performing the calculations for architectural structures. X-PAD Ultimate Survey is the best find for surveyors that will always delight you with its functionality.
View your drawings in actual time, refine and make fresh changes to your project with quick control and a wide interface. X-PAD Survey is available for PC installation.

10. FieldGenius by Microsurvey
The following software designed for the surveying professional. With FieldGenius from Microsurvey, you can easily collect terrain data and perform geometric calculations with precision. FieldGenius, created by Microsurvey, is a master user interface with efficient programming interface guidance.
The control panel is easy to operate, all the functions and formulas for measurements found in this tab. The user has quick access to all important projects, the ability to view the finished drawing in dynamic 3D format, and graphic modeling of the drawing.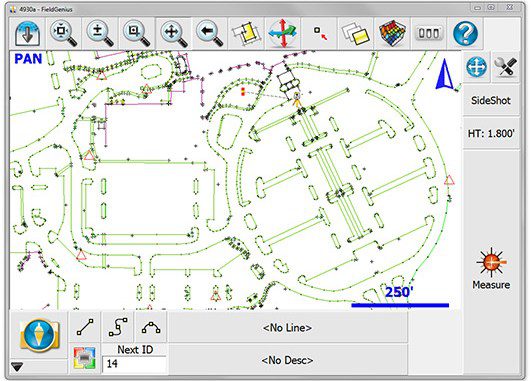 In addition, the workflow allows you to create graphical drawings and calculate the required data. FieldGenius by Microsurvey will allow you to calculate the geometric data, considering the construction of a digital drawing.
It can export the finished file to formats such as SDR, ASCII, XML. FieldGenius by Microsurvey uses a modern format for storing data. Depending on the selected module, you will receive a list of extensive options. FieldGenius by Microsurvey supports 3 modules to work with.
The Standard module intended for beginners and includes the functions for comfortable design. The Advanced module includes functions for advanced professionals. Robotics module designed for an automated control process. FieldGenius by Microsurvey has received many positive user reviews so we recommend it to you.

You may also like: 9 Best Speed Radar Gun Apps for Android & iOS
11. GeoPro Field
Excellent software for land surveying and various activities for the design of graphic models. GeoPro Field is the ideal way to collect fieldwork and land survey data. The ideal software that combines data acquisition and efficient precision drafting.
It is an irreplaceable assistant in the construction and construction of structures. The high productivity of the functions will allow you to get the job done quickly and accurately. There is no doubt about that.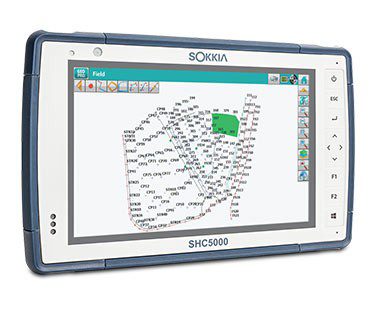 An easy-to-use interface that absolutely anyone can handle. For newbies, GeoPro Field may seem a little difficult to use, but the software tailored for any professional. With a little time to learn, you will master the skills of using such excellent software as GeoPro Field.
It's an incredible experience in mastering surveying and measuring terrain in precise calculations. GeoPro Field includes all the geometric formulas to measure and design all kinds of shapes. One argument in support of GeoPro Field is language support in various languages.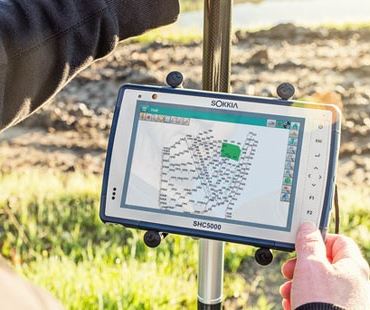 The developers have taken care of the conveniences of the software, which is good news. It should be said that GeoPro Field will replace manual labor with automation of actions. This will help save time and make calculations more accurate. Users can implement a 3D design module for a more enjoyable and realistic drawing experience.
Design work has never been easier. All thanks to modern systems for collecting geographic and topographic data that combines software. GeoPro Field is your automated friend with a professional environment.
Provide yourself with a consistent, optimized environment for your project requirements. GeoPro Field is a user-friendly and easy-to-learn field and surveying software that will help users achieve accuracy and practicality.