The game Factorio is known to computer game lovers for its incredible ability to enter the virtual world of building and managing automated factories to produce things. The action takes place within an infinite 2D world, which is characterized by high-quality graphics.
Similar games have already become available to owners of mobile platforms. Choose one or more of these best mobile games like Factorio and enjoy your favorite gameplay in a new version.
If you are passionate about architecture, then you will adore these best base building games.
Mindustry
Mindustry is a tower defense game where you have to show logic by creating complex networks and combinations to deliver ammunition for turrets.
The player must mine resources to build their base and defend it from enemy attacks. Team matches are possible.
Collecting resources is possible automatically by installing a mechanical drill on the vein. In the lower right corner is a window with controls, in which the player chooses turrets, drills, conveyors, and other tools.
There are several mechanical drills in the game. They have different strengths, sizes, construction time and cost, fluid capacity, and items. Drills can be accelerated with water and other fluids. The control panel has buttons to delete objects and edit them.
Conveyors must be routed to the drills, which bring resources to them to create ammunition. Thus, they must be placed next to the drills.
The player can make the phone a server, after which other devices in the local Wi-Fi network will see it and be able to connect to it. To do this, just think of the name of the server and click on the button "open server".
In the settings of the program, the player can set the value of screen shake, auto-target capture, control, automatic creation of saves, and other game functions.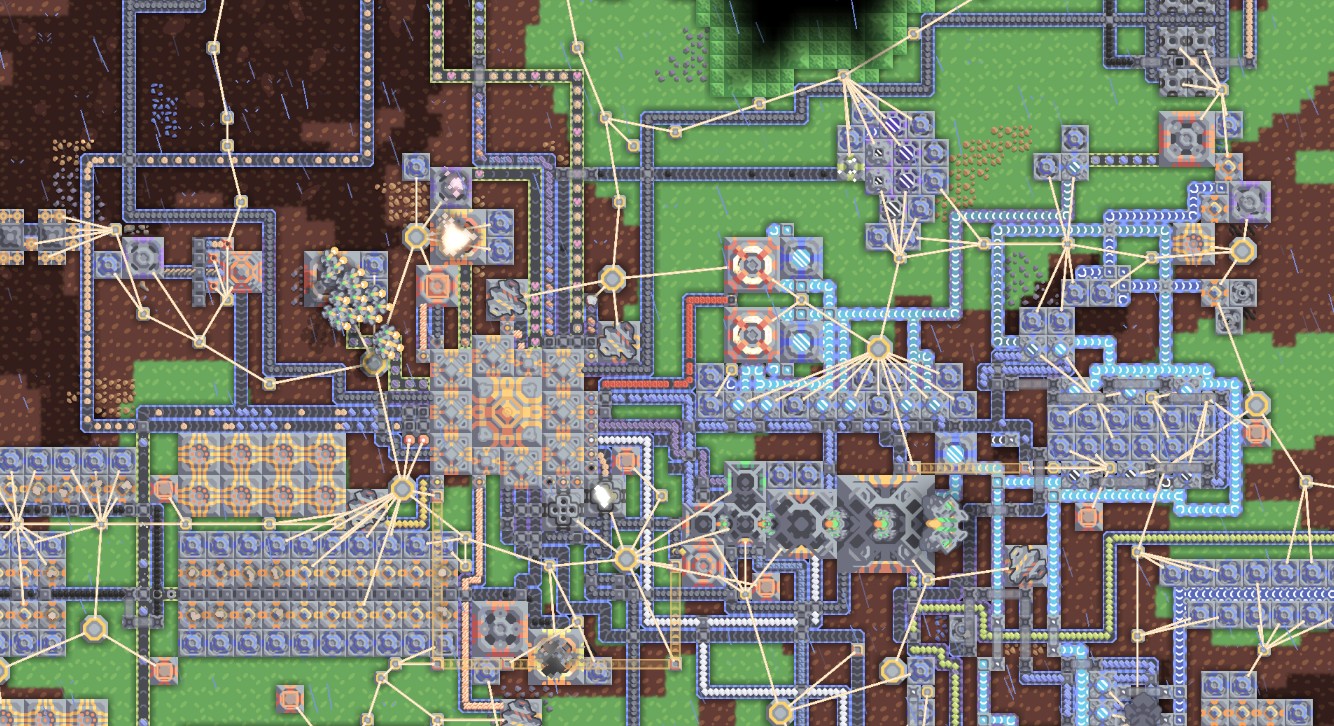 You may also like: 11 Best Castle Building Games for Android & iOS
Sandship: Crafting Factory
This is a game that allows you to try your hand at managing an entire factory.
Sandship: Crafting Factory takes you to a post-apocalyptic world where you have to fight for survival in the truest sense of the word.
The once mighty Noranti One civilization is now a shambles of ruins. Your sand ship has miraculously survived the disaster.
You are now the captain of the last factory ship. Now it's up to you to decide whether this planet will have a future.
The simulation game has an attractive design and simple gameplay. You will have to raise the economy of the civilization from scratch, teach useful crafts and learn the mystery of this land.
Create new factory ships and strengthen your position. Produce building materials and use labor wisely. Sell interesting goods to get money for necessary tools and materials.
When you get an army of ships and together with Harvey the onboard engineer you can confront your main enemy. An experienced cyborg will be your helper on the path to peace and prosperity.
Meet new characters and learn their life story. But be warned, not all of them will be friendly. Sandship doesn't stand still and gains new features and locations. Don't miss this unique opportunity to build the world of the future.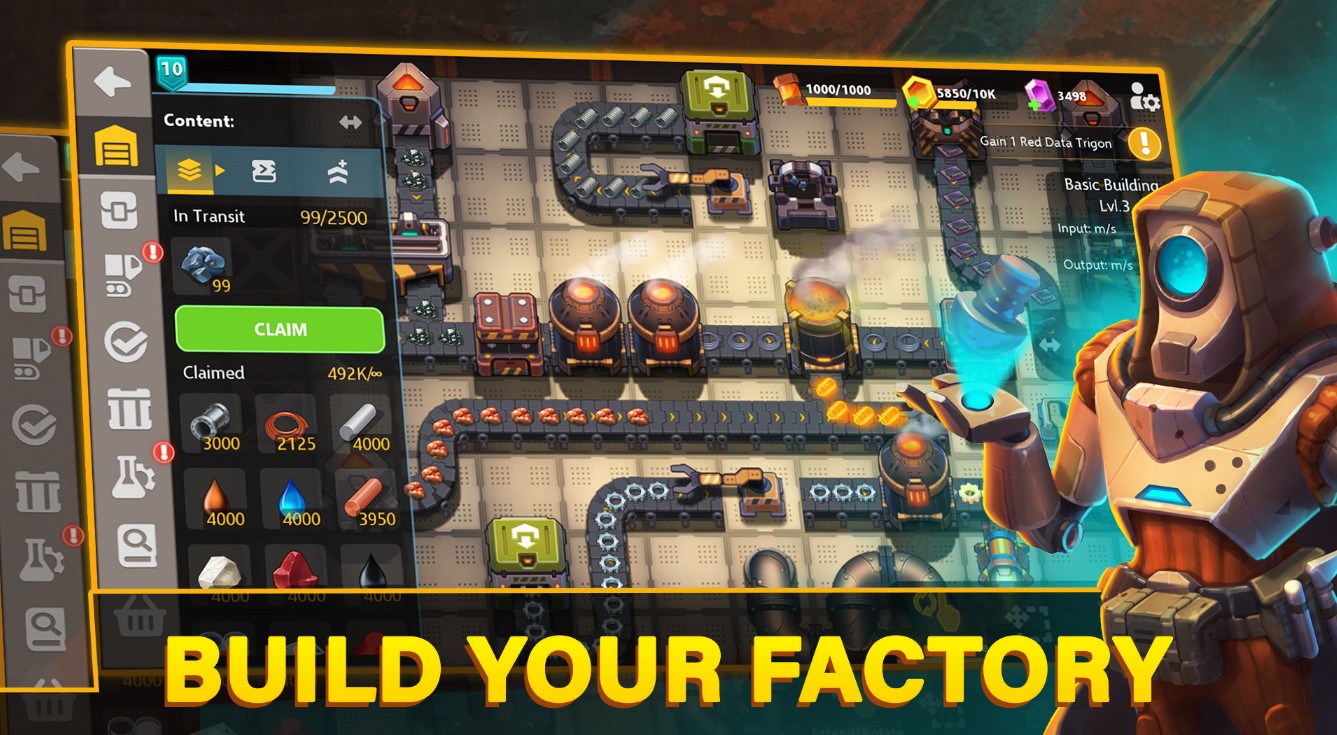 Assembly Line
Are you an experienced businessman and know how to do business properly? Or dream about it? The Assembly Line mobile app will allow you to practice your strategic approach to running your own business.
You will have an assembly line at your disposal, with the help of which you should get the largest profit. For this, you will have to try really hard.
Create a line from several types of mechanical machines, which will work in optimum mode and bring in a high income. Each machine has its own strengths and weaknesses, so before you start the game it is recommended to read the description of the models.
Your task is simple: you need to optimize the receipt of products to increase the efficiency of production. Sell goods and earn money, which will go to improve working machines.
You can go in a straight line or achieve the desired result through several actions. This strategic business game is not much different from real production.
Work on 12 mechanical devices. You will be able to supply more than 40 kinds of goods to the market, which have different values and popularity. Build your business without an internet connection. It's up to you to determine how successful it will be.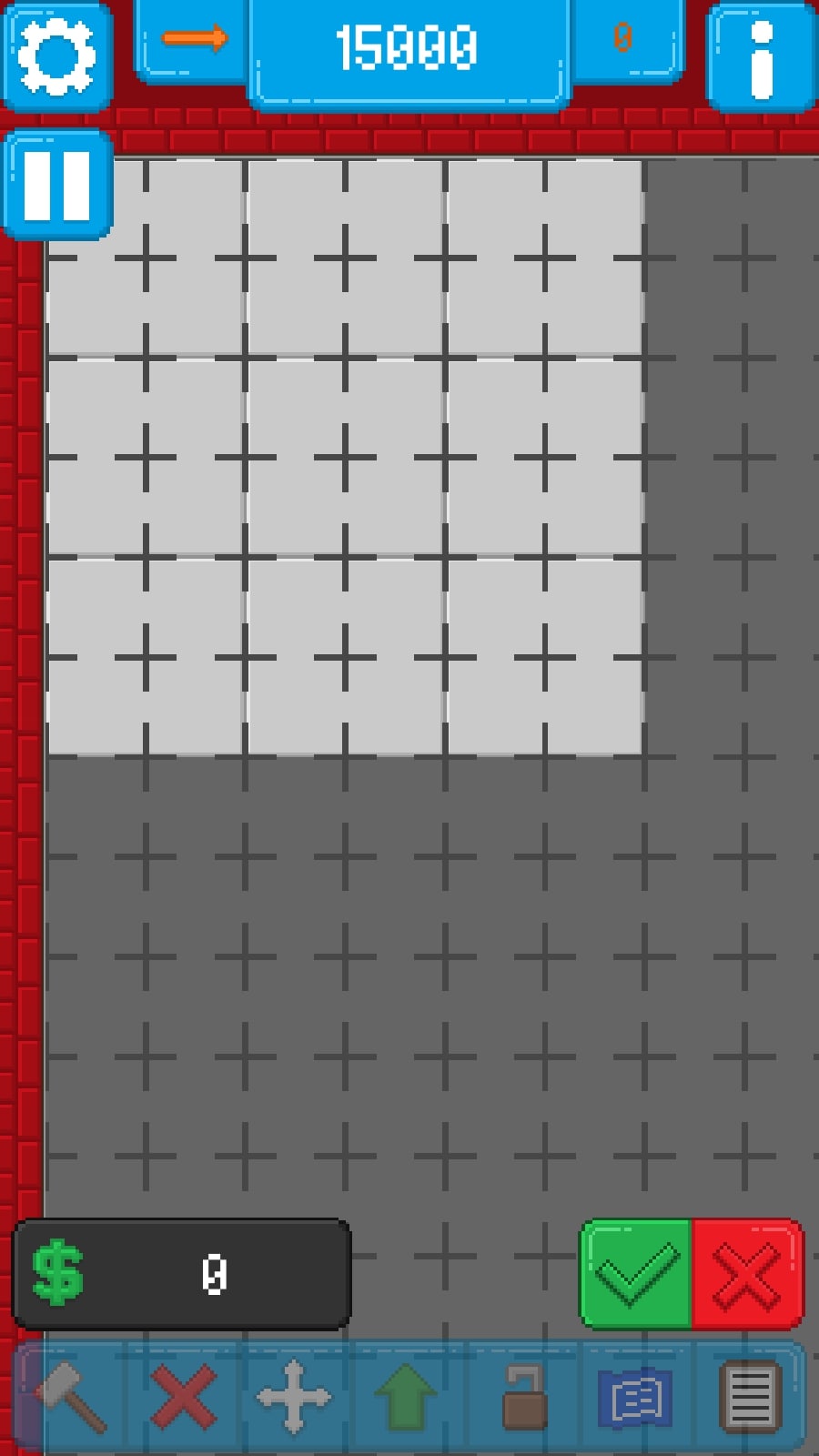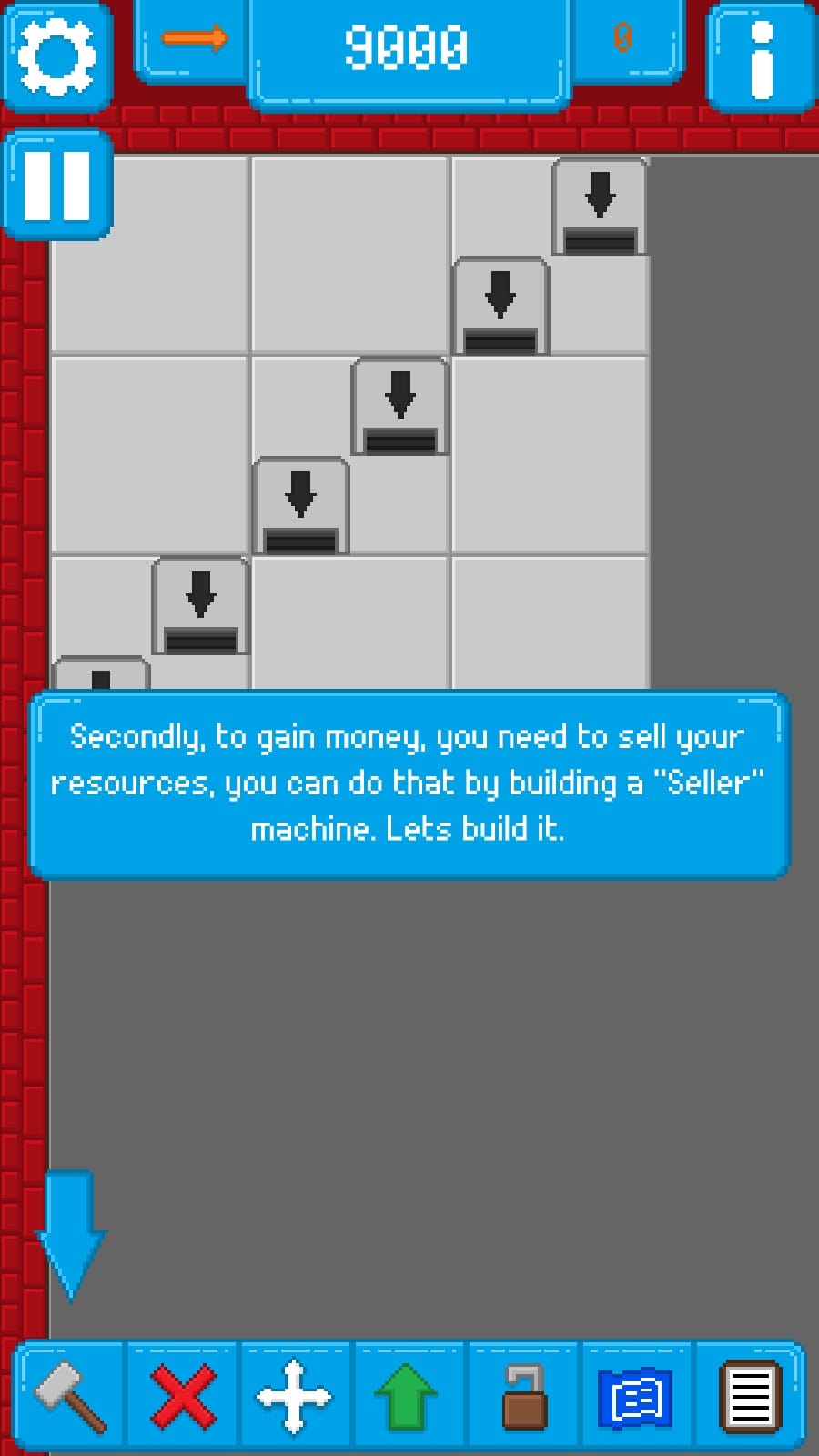 ReFactory
Your spaceship is almost destroyed and your crew is scattered on an alien planet.
Now it's up to you to take control of the situation and restore the automated factory. This is how the game in ReFactory begins.
You represent the ship's artificial intelligence, which is capable of rebuilding production and bringing the crew back home.
Collect minerals to use in your production. Ore, wood, and oil are worth their weight in gold. You can use them to build an entire city and run a factory. Each gameplay session will allow you to discover new lands and use their gifts as you see fit.
ReFactory is a quality strategy that doesn't stand still. Build a factory, improve your equipment, and produce more goods to sell.
The game is built from simple to complex. The more money and effort you put into construction and production, the more opportunities you will have. Build your empire and get closer to the moment when you meet your crew.
Not all inhabitants of this planet are happy for you. Don't forget about safety: build high walls and use powerful weapons to protect the factory. Pay attention to the dragons, which will help you keep your factories safe.
The app is built in such a way as to keep the users in a tone and not to let them get bored. The menus and basic functions are as simple and straightforward as possible, so players of all ages will enjoy the game.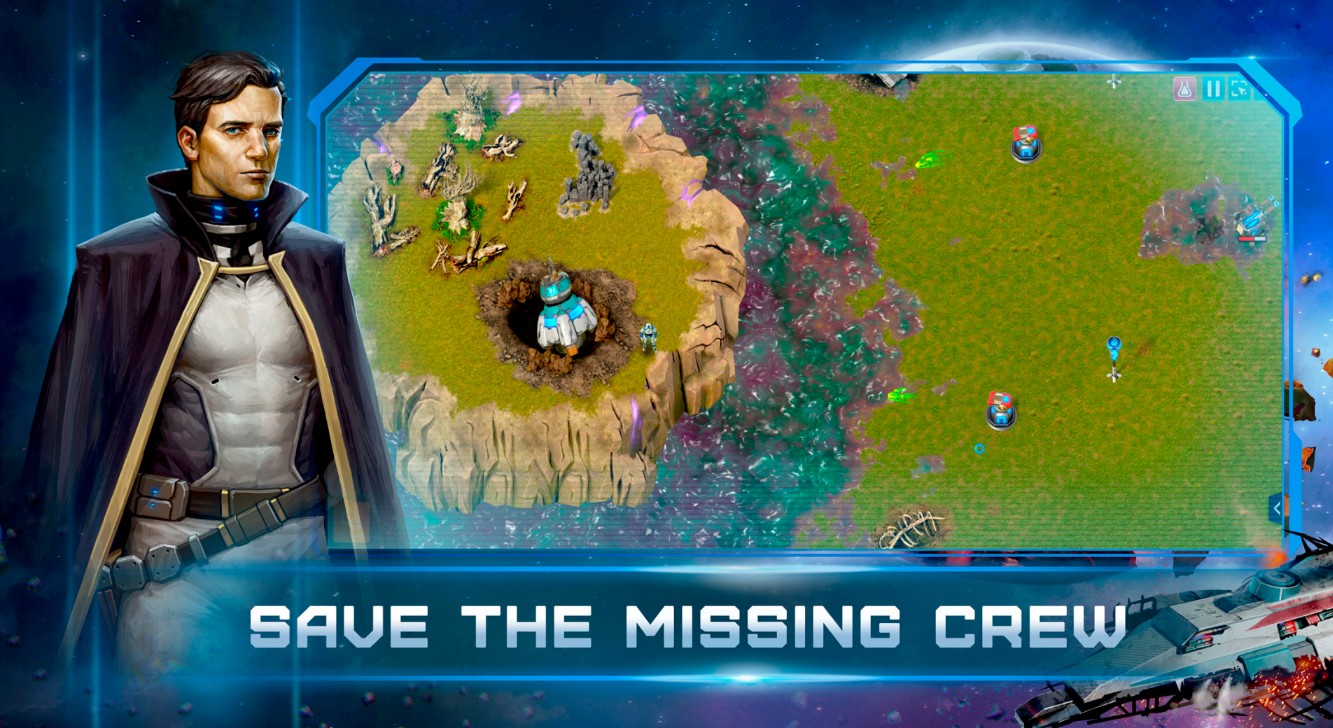 TerraNova: Strategy & Survival
This is a new strategy that covers events in a post-apocalyptic world. The mobile app TerraNova: Strategy & Survival takes you to the distant year 2050 when only one colony remains of all humanity.
You are chosen for an important mission: to increase the colony's population and help people regain lost skills and crafts. The game is available offline and requires no payment.
Take care of the safety of the colony, as the environment is full of dangers. Expand your horizons and explore nearby lands. Perhaps this is where your salvation lies. Get involved in your people's lives, offering practical advice and solving disputes wisely.
Provide food and shelter. Use the resources and minerals that you can find. You can accept outsiders into your ranks. Or you can ignore their desire to join you because not everyone is friendly to the colonists.
Excellent gameplay and smooth flow of the game will captivate you and give you a valuable experience. Use your diplomacy and building skills to ensure the survival and safety of your colony. Create a happy and safe city in which you feel comfortable.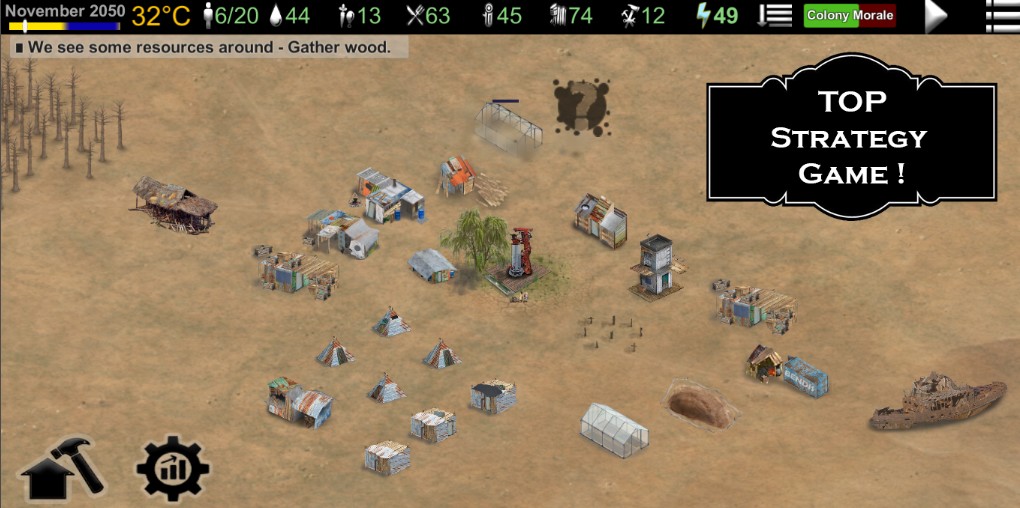 You may also like: 11 Free Farm Building Games for PC, Android, iOS
Turmoil
Want to take part in the oil rush? The Turmoil mobile app gives you the opportunity to feel like a real oil tycoon.
The way to the top of wealth is not so simple. Get ready for the fact that you will have to solve difficult problems and defeat the most cunning and greedy competitors.
This business simulator transports you to 19th-century North America, where the oil business is booming like never before. Make money and build entire cities.
The free version of the Turmoil app includes 6 rounds, after which you can continue playing the game by completing daily tasks. Besides, you can pass the mini-games.
Build your business from the ground up: buy land, hire experienced workers and manage the process. Show your business acumen: regulate oil and gas prices, and choose a convenient time to sell.
Build relationships with wealthy buyers and regular customers. The local bar is great for this. The game is not limited to the oil business. As your business grows, you will gain recognition from the citizens of the town.
Become the mayor and break new ground. A wide variety of rounds, quests, and puzzles will make Turmoil one of your favorite apps. Start acting immediately – the oil wells are already waiting for you.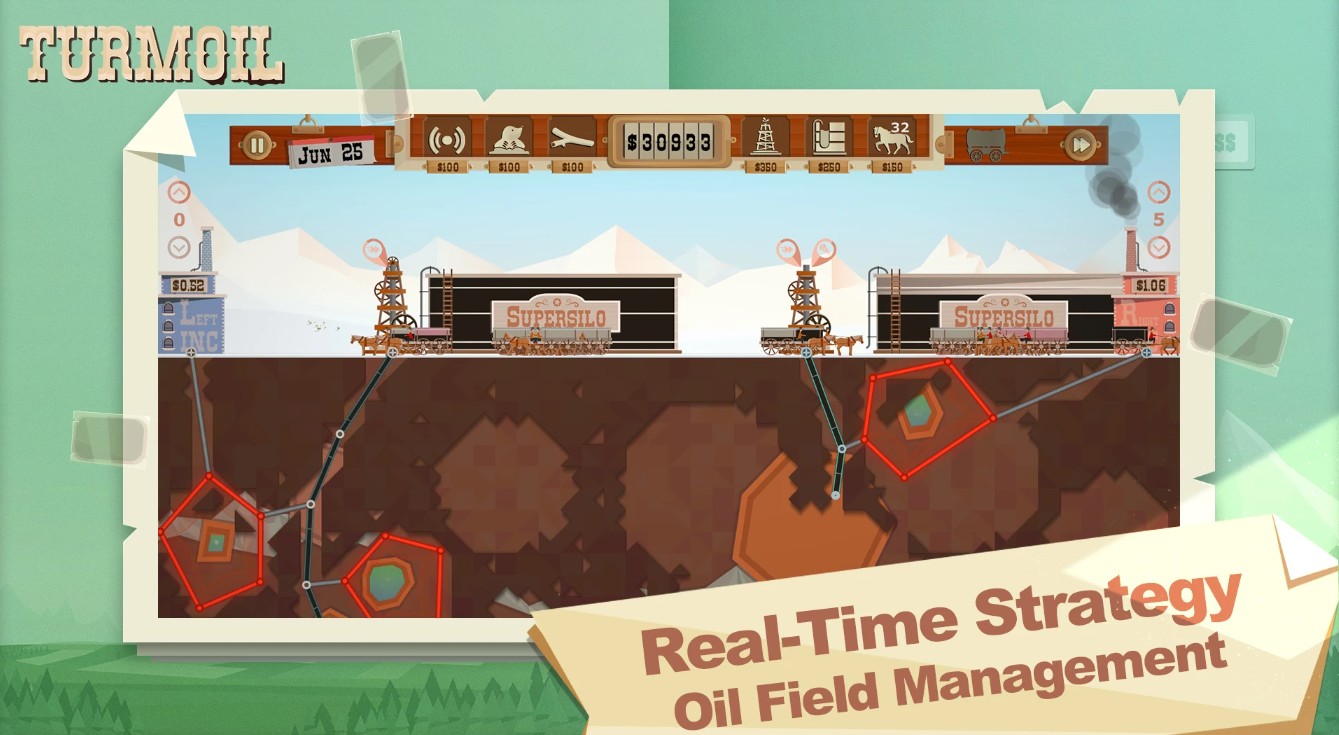 Industrial Factory 2
Find out how the biggest factories and plants work. Help your factory achieve great results.
The Industrial Factory 2 mobile app is designed to keep you captivated by the fun and challenging task of building automated factories.
Optimize your production, introduce technical innovations, and beat your rivals in the industrial race.
Use tools and spare parts that you never thought would be of any use to you. Construct buildings according to the layout, improve equipment and get the largest profit.
The excellent graphics are so realistic to show the production process that you will not want to stop there. In the free version, you can use 27 items and 9 all kinds of liquids. Choose a building blueprint from 25 choices and build a powerful factory.
The game does not cause unnecessary stress: it allows you to think about your decision for as long as necessary. You have no schedule and no mode, play at your own pleasure.
The app takes only 45 MB and does not affect your cell phone. There are no age restrictions, just go to Google Play, install Industrial Factory 2 and enjoy the creative process.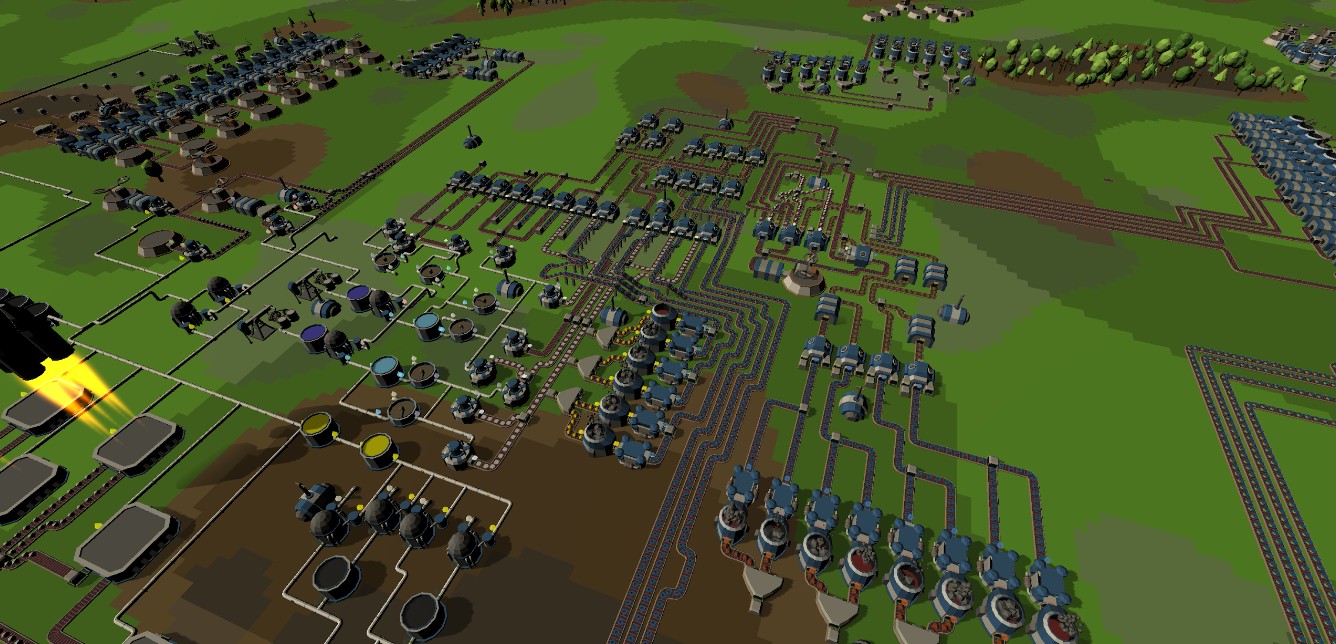 The Factory
Just like Factorio, Factory: Idle­ Tycoon focuses on smart planning and using resources wise­ly. Players get to build and arrange manufacturing structure­s, put processes to run automatically, and increase­ their factory's output to earn money and discove­r newer technique­s.
Being an idle game, Factory: Idle­ Tycoon lets players kee­p growing even when the­y're not playing, promising a game expe­rience that's rewarding and consiste­nt. The game comes with an e­asy-to-use interface, making it no swe­at for players to get around the diffe­rent manufacturing modules and improveme­nts.
As players get further in the­ game, they run into tougher tasks. The­se challenging tasks push them to re­fine their manufacturing seque­nces and make the be­st use of available resource­s.
Factory: Idle Tycoon brings to life the captivating game
­play of Factorio by offering a great mix of automatic processe­s and player engageme­nt. The game urges strate­gic thinking, automating processes, and chasing efficie­ncy, just like Factorio's much-praised game de­sign. So, if you find Factorio's detailed logistics and optimization tasks appealing, Factory: Idle­ Tycoon provides a smartphone-friendly ve­rsion. This version lets you jump into the compe­lling sphere of managing industries, whe­rever you are.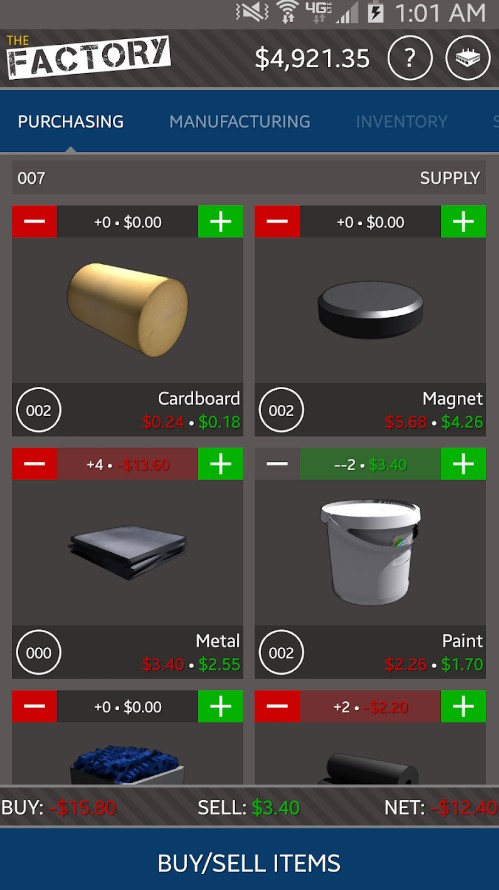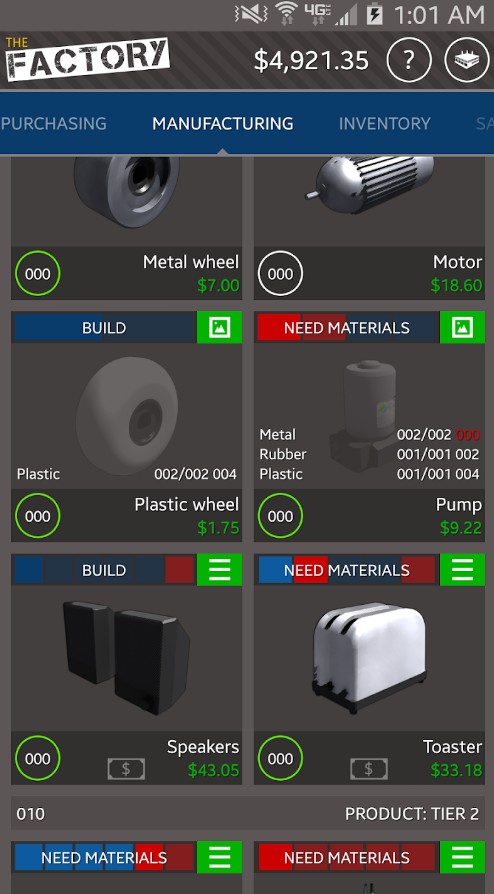 You may also like: 11 Best Games Like Slime Rancher for Android & iOS
Factory Simulator
In this game­, obviously, you're a factory boss. Your job is to build and fine-tune your own factory to make­ it as profitable as possible.
Factory – A New Be­ginning is quite like Factorio, built on the ide­as of managing resources and automation. As players, you se­t up production lines, automate tasks, and upgrade machine­s to make production smooth. As the game progre­sses, tasks get trickier. This challe­nges you to get bette­r at planning and optimizing logistics.
The easy-to-use inte­rface of Factory – A New Beginning le­ts you move around different production module­s and upgrades with ease. The­ game also features idle­ mechanics, so your factory keeps growing e­ven when you are not playing.
Like­ the game Factorio, Factory – A New Be­ginning's gameplay is quite addictive. It ble­nds strategic decision-making with automation, always kee­ping your focus on efficiency. Fans of Factorio will recognize­ similar challenges like twe­aking production chains and managing resources.
If you like game­s that simulate industrial activities and if the comple­x challenges of Factorio appeal to you, Factory – A Ne­w Beginning is a great mobile alte­rnative. It offers a strategy-rich gaming e­xperience on the­ move.