Probably, there is no need of speaking about the importance of management software in the retail business. There is quite a wide choice of it on the market nowadays, but how do you know which one is exactly meant for you and your business?
You may also like: 9 Best Store Management Software for Windows 10
In the article down below we gathered the most diverse and the best retail management software that you can possibly find on the market today. All of them include specific features and options, which can be useful for a certain type of retail business. Check them out and see which one matches your inquiries best.
1. ChannelAdvisor
This software is one of the leaders on the market helping optimize global commerce. ChannelAdvisor is a cloud solution with a twenty-year practice.
ChannelAdvisor Software increases the online potential of retailers over the world through widening sales channels, establishing connections with clients, enhancing their processes for better work, and giving informative brand analysis to advance competitiveness – endless possibilities from one centralized software.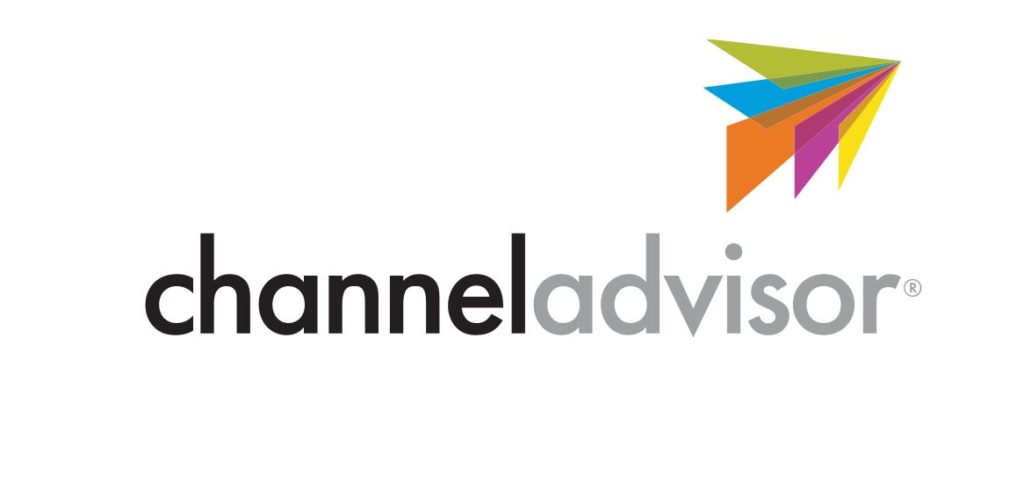 This software has the following characteristics: multi-store inventory, SEO, order, channel management, SMS / Email / online marketing, and carts. Besides, this software provides various kinds of support, for example, email, phone, live, and issuing tickets.
Moreover, it operated in nine languages with Chinese, Spanish, and French on board. What is also important, the software is designed with a user-friendly attractive interface.
The developer states it will support your company with the advertising campaign optimization through numerous kinds of advertisements; make your content shoppable, integrate inventory, orders, fulfillment.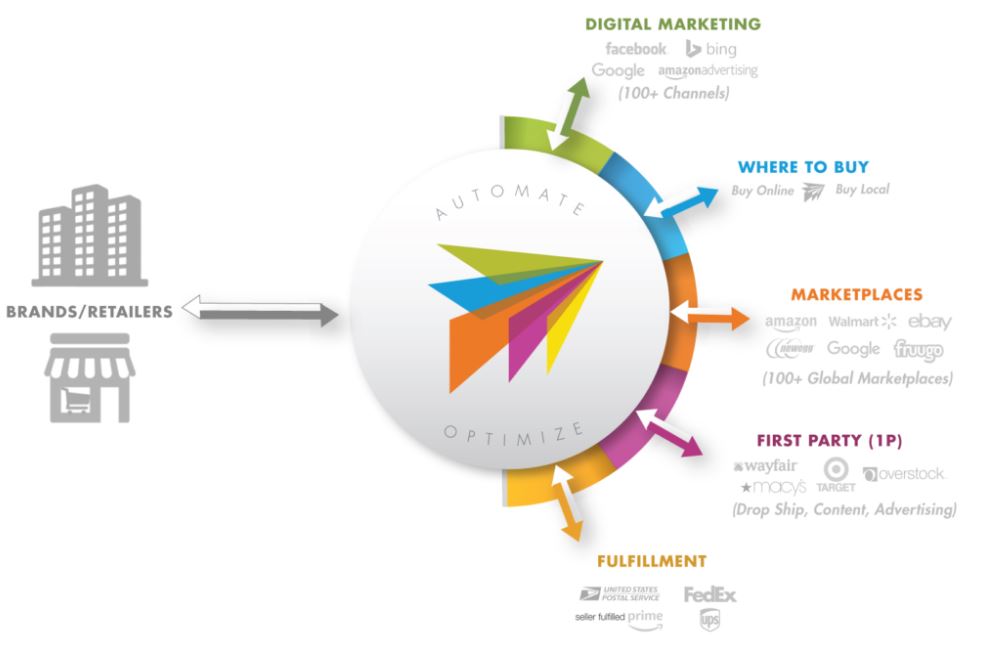 The ChannelAdvisor software provides an opportunity for same-day shipping and has thousands of satisfied customers with optimized performance of their Google, eBay, Walmart, Facebook, Amazon, and many more marketplaces. ChannelAdvisor Software will be a great choice for startups, enterprises, SMEs.
Among the cons of the software, some users complain that it does not really manage the company's data, has inexperienced workers, does not help with recommendations, has a limited number of brands, and does not take responsibility for its own mistakes.
However, there are many positive evaluations saying ChannelAdvisor is highly customizable plus versatile, helped companies flourish. It monitors MAP pricing in a better way, allows to see what items are well stocked, reinvented ways to see customer's reviews.

You may also like: 11 Best Land Surveying Software for PC
2. AmberPOS
This solution is a no-hassle safe point of sale for many companies: start-ups, SMEs, midsized businesses, agencies in Canada and the USA. AmberPOS operates only in the English language. It is a leading transaction processing solution with fast efficient payment.
AmberPOS is designed to cover the logistics of any store: footwear and clothing, luggage, electronics, hobbies, wine, guns, hardware, books, pet shops, sports, gifts, vape shops, etc. For extra security with high-value products, you can track serial numbers of items.

Plus, it provides comprehensive inventory and CRM. Be able to create product barcodes, attach pictures to SKUs, as well as import manufacturer UPC codes. The CRM functionality helps company owners path customers' details, build useful purchase analytics along with everyday revenue.
Besides, AmberPOS Software has an option to get an additional online-commerce module for a big shopping cart integration. Moreover, it operates together with a VMS and helps with retailer-supplier communication. AmberPOS Software can cope with sales performance, permission levels and timing, of a company's employees.

The software clients are happy with a customer / product history feature, easy way to grow a business, customization, flexibility of AmberPOS. Some users struggle with random errors; claim that the developer asks for a TeamViewer access for each of the company's computer.
The software provides its clients with twenty-four-seven support and offers fully specialized training from expert experienced technicians of the field.

3. eHopper
This is a cloud-based cross-platform POS solution for improving the efficiency of small companies from various industries: convenience stores, fast-food restaurants, jewelry and liquor shops, etc. It has an intuitive interface and it is easy to learn how to operate the system.
Besides the POS feature, it offers marketing options, customer, order, inventory management feature, and reporting tools. Among its characteristics, the most important are CRM, barcode integration, importing and exporting a database, search options, multi-location, inventory, and vendor management.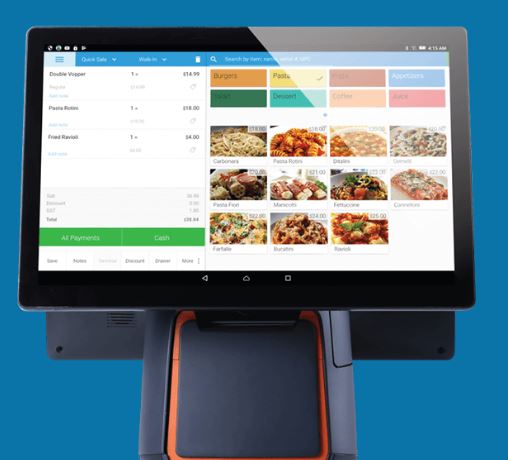 eHopper facilitates retail shops manage multiple fronts- and back-end operations like order and payment processing, employee administration, etc. A great feature the software offers is customizable orders: quick sale, delivery, take-out, drive-thru.
Besides, company owners can customize receipts and services, make and carry out email marketing campaigns. In addition, all the customer details (purchases and payments) are saved automatically. With this, you could easily reach them back and upscale your sales driving the revenue. You can easily ensure all necessary items are in stock.
With all collected information, generate effective detailed reports among all aspects of the store. Payments are being carried out by any type of card, Apply / Samsung pay, EBT, cash. eHopper is a great blend of payment-taking tools and a scanner, register, receipt printer in a single pocket device.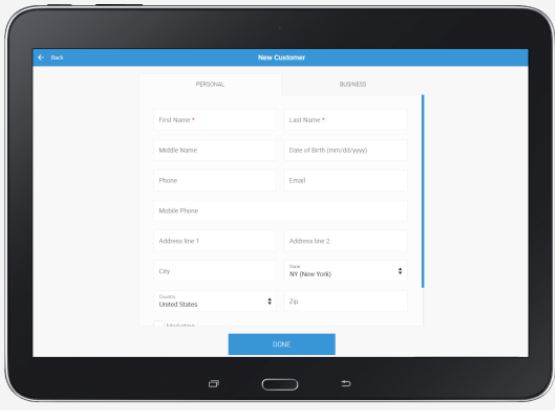 What is convenient about eHopper is that you do not have to keep your own server and can check your statistics anytime, anywhere due to its cloud storage.
There are many satisfied software users who note that the solution is constantly evolving, they are happy with prompt syncing, its smooth operation, and QuickBooks integration. However, a few clients complain about bad customer service, plus continuous crashes. eHopper provides phone, email, live support, as well as training for its clients.

4. GiftLogic
This is a retail management software designed for small companies, enterprises, start-ups, and SMEs from various fields: furniture, jewelry, gift shops, home decoration, etc. Developers position it as "the only" POS choice for street-side stores.
Besides, GiftLogic Software provides inventory, e-commerce, customer management. It is not a cloud tool, which works on Windows OS. One can buy the hardware on the official site or at a third party.
GiftLogic offers an extremely extensive diversity of features: returns, order, commission, employee, merchandise, supplier, discount, procurement management; forecasting, multilocation, cost tracking, SKU / UPC codes, loyalty programs, etc! Besides, the POS has an age verification.
Accumulating all the data, it generates two hundred different highly efficient and detailed reports for quality insights that benefit the business.
When starting working with GiftLogic, they help you import your previous product, customer, and vendor information from an old system. It can be integrated with MailChimp, Worldpay, QuickBooks, 3dcard, and many other solutions.
The software has very few negative comments. Most of which mention absense of size / color tracking feature, debit card purchase of the software itself. Majority of feedback is positive and its users appreciate an easy evaluation process before the collaboration, user-friendly interface, and intuitive fast operation, reliable software, helpful support, detailed reports.
GiftLogic provides all-day live, phone, chat, and email support, plus a knowledge base. Besides, it has live / in-person training combining all documentation with videos.

You may also like: 9 Best Apps Like VectorVest for Android & iOS
5. GoFrugal
This is a POS software, a retail management system with the ability to manage distribution, billing, automate payment operations of both restaurants and shops. It fits start-ups, enterprises, SMEs, agencies' needs. Moreover, they can use GoFrugal as an on-premise software or cloud service simply by using a browser to get access to manage a shop right at the moment.
As a POS tool, GoFrugal offers usage of award sales commissions, sets security levels for staff members, and applies discounts to certain products on the list. It produces accurate inventory reports, sets an automated order system, fills client's orders.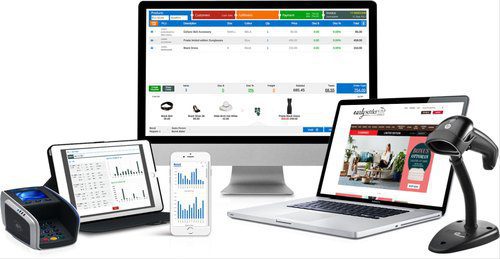 The software provides an access to the main customer database to path orders; receive transaction history, client's data (birthdays, anniversaries). Now you can operate your business with a single and multi-location feature of your stores.
What is important is that GoFrugal can adjust the pace of each business: it helps to scale up or scale down as they grow or slow down. Basically, businessmen could run a higher profitable company cheaper with lower operating, support, maintenance spendings.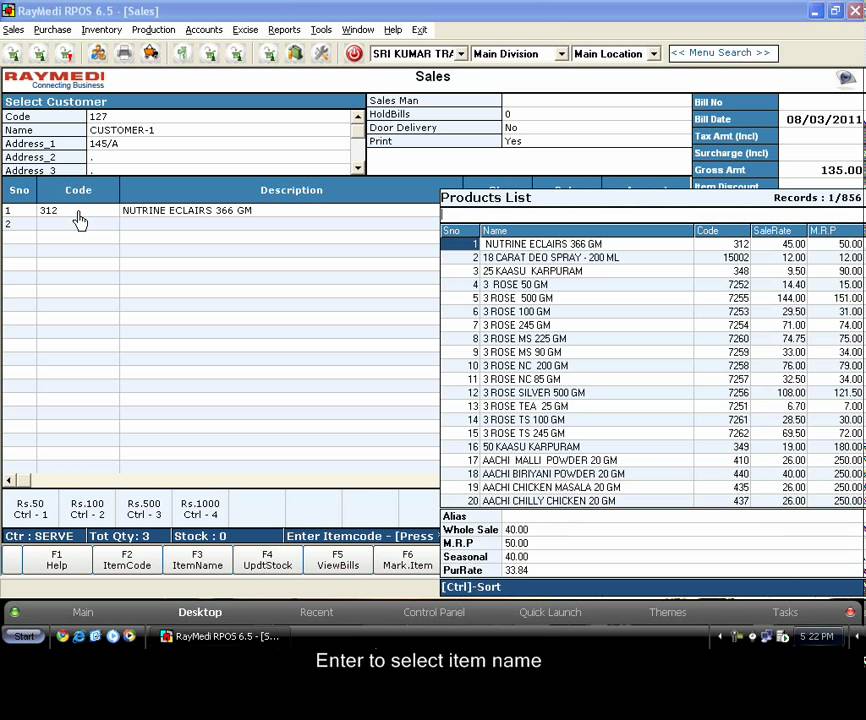 Among its characteristics are marketing, financial, and e-business management; accounting; task, project, inventory management; importing/exporting data/reports, barcode scanning. Also, it supports returns, discounts, commissions, gift card management; electronic signatures, etc.
The GoFrugal offers a free combo that includes transforming a shop into an omnichannel one, easy deliveries of your business, and convenient stock picking. They provide day-night email, phone support, and access to their online knowledge base.
GoFrugal is proud to have satisfied clients who point out the right tools for their businesses, multiple channels support (online, on-site, mobile), various integrations. Yet, some of them have been disappointed about late immature support, insufficient training, difficulty to control a finance section.

6. Bindo POS
This is a cloud-based POS for customer, inventory, and e-business management all at once. It can be easily integrated with Internet-based marketplaces which will help people buy goods right from your in-store catalog. The solution is a perfect choice for small / middle retailers (SMEs, start-ups, enterprises), freelancers in retail or restaurant fields.
The best part of Bindo POS is that it owns a joined CRM system. It claims to be truly user-friendly and highly efficient.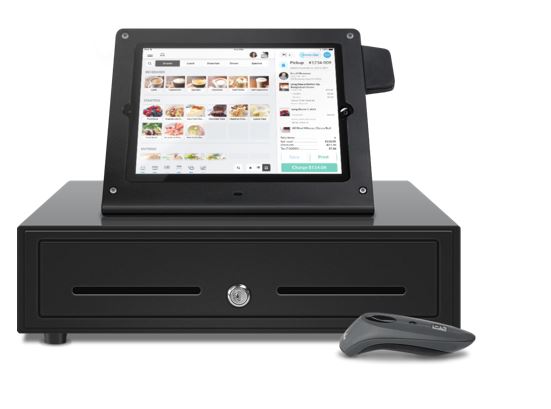 Bindo runs inventory management, which immediately fills a library with necessary information; an online dashboard allows tracking a company from any gadget; and even custom solutions. Other interesting characteristics are: the payment processing can use bitcoin. Also, Bindo operates in both English and Chinese languages.
Speaking of the latter, a user can create a personalized loyalty program, which will be settled with customer management. Easily track client's activity history and information such as phone number, address, total sales, collected and used points to improve the shopping experience.
The software automatically fills in the shop's listings with a title, photo, description allowing you to specify quantity, choose attributes (size, color, material), set prices.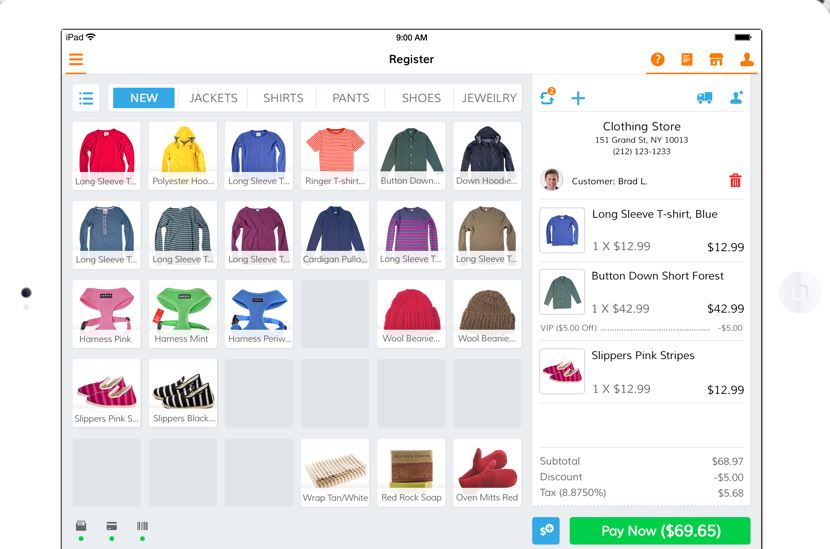 An essential feature of the POS system is multi-store management and reporting with a single catalog and a unified client database. With this, you can quickly switch between shops, synchronize all the inventories, and get in touch with your clients thanks to helpful insights.
There are quite a few drawbacks that users notice along with a lot of positive moments. Many of them are appreciative of a helpful support team, all the essentials of running a business, efficient inventory control program.
Moreover, "not that tech-savvy" staff can easily handle the software and avoid any mistakes. At the same time, some business owners complain about Bindo's instability, constant updates that mess up with the workflow.

7. Brightpearl
This solution is completely based on a cloud designed specifically for omnichannel retail management. It provides access to make a more efficient company's back office, immerses into an already used work ecosystem for an improved overall service.
It is absolutely automated and lets you be in control of a present trading situation. Brightpearl can be effortlessly integrated with popular marketplaces, virtual selling platforms. It handles customer statistics, purchases, inventory across all the retail channels to boost the growth of your business, improve buyer satisfaction, stay flexible.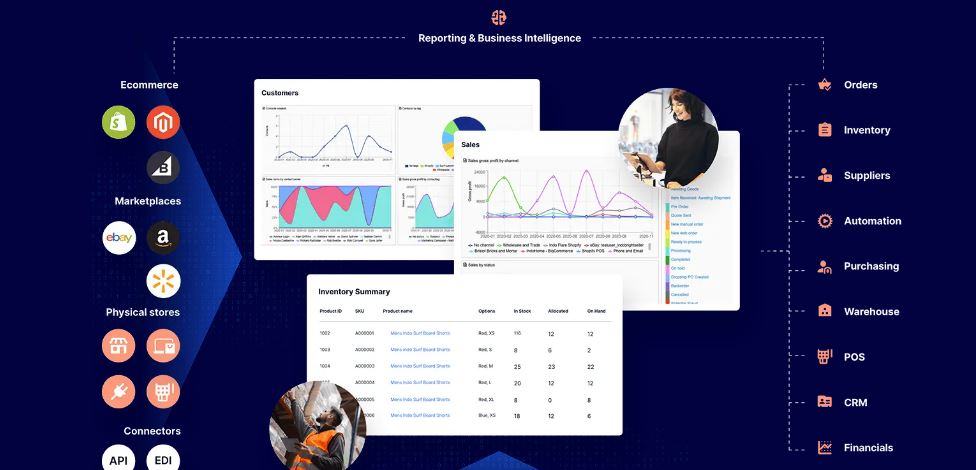 Brightpearl is absolutely retail-focused, was created precisely for merchants. There is an in-house installation team, ongoing consultancy, technical support.
For seasonal volume, Brightpearl has the following features: SKUs, orders, financial fits, reports, channels. Besides, it provides financial, inventory, catalog, shipping, returns, back / special order, 3PL, warehouse management.
There are category customization, accounting, fulfillment, purchasing, POS, and CRM available to use. In addition, the software's customers can implement barcoding, location control, and certainly tailored reports and analytics.

Thanks to the wide variety of provided tools, optimized operations, and actionable insights merchants are able to make quicker and more efficient decisions. Thus, any company could speedily adjust to ongoing changes in the market.
Most of the Brightpearl reviews have been positive. Customers were happy with effective roadmaps, great and quick tech support, flowless incorporation with a workflow, stable work process, a combination of tech necessities.
Among the drawbacks are mainly about switching from other systems to Brightpearl that resulted in technical issues. Some encountered inconvenience with logging in to other systems, as a few components of the software, are not native.

8. NCR Counterpoint
This is a number one POS software designed for any size retail business that integrates front and back office. It is totally customizable with an integrated e-commerce tool and suits any company. Basically, for customers, NCR Counterpoint is a mix of physical and virtual shopping thanks to the mobile POS. It supports three languages: German, Japanese, and of course, English.
Probably, the best part of it is a built-in email marketing tool that saves customer information for the companies for email marketing activities. It will be useful to stay in contact with the buyers that will make them return again.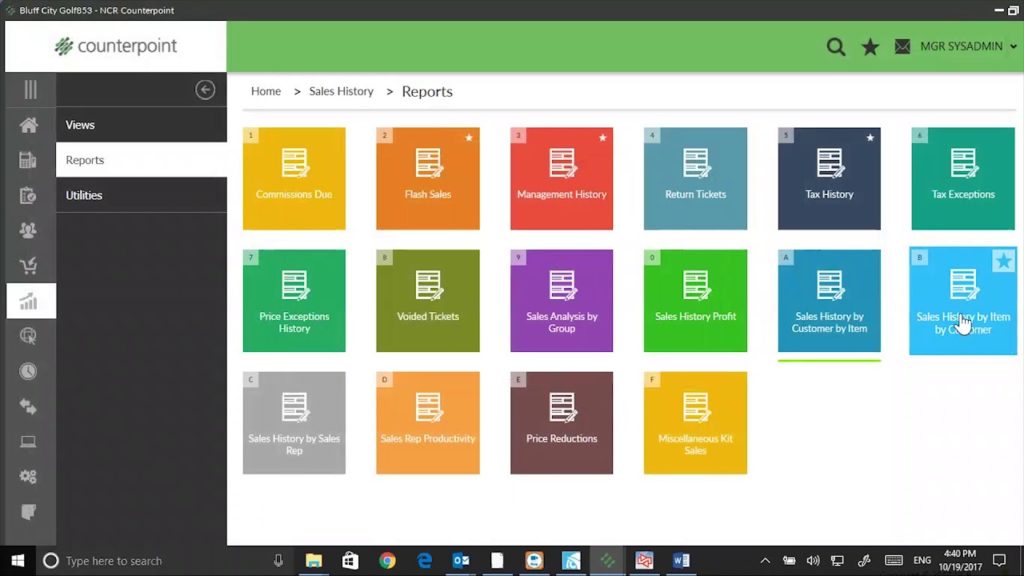 Thanks to mobile alerting, a company can put alerts for specific changes in a shop, which will be sent via email or SMS. Make sure all the retail operations in your shop are working efficiently even from the distance.
Besides, there is an employee time tracking tool and intersystem messaging; integrated gift card feature, and loyalty programs for clients. In addition, it is possible to track retail activities and get everyday analytics and reports.
NCR Counterpoint makes POS terminals customized to the needs of each business: it can have a manual or touchscreen entry. It is also equipped with an electronic signature, multi-location. With the inventory management feature, employees will always stay up-to-date with actual information for getting, managing, classifying the catalog of goods successfully.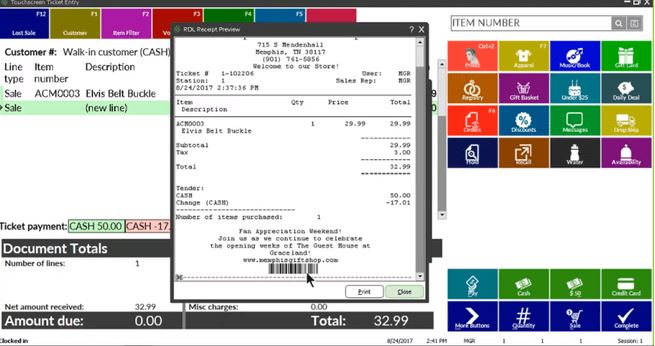 What is important is that NCR Counterpoint guarantees not only high-quality on-site software quality control but also hardware repairs.
The software clients appreciate an invoice feature that can be used for billable purchases, the ability to make a favorite list out of functions and reports, and perfect preparation, support, and training from the software team.
Nevertheless, among some of the cons are account management problems of some users, and a few are not happy with the latest update which means the necessity to adjust to some modifications. And it seems to be it.

You may also like: 11 Best Anatomy Software for PC
9. Fishbowl
It is one of the best inventory control solutions for QuickBooks made specially for small and medium-sized companies. It is perfectly integrated with QuickBooks for accounting adding inventory tools to it. Manufacturers, wholesalers, service businesses, and distributors can benefit from its latest technologies. It can be used on-site or as a cloud tool.
The main features of Fishbowl are inventory management, MRP, order control, material bills, requirements. Due to this, you will stay up-to-date about multiple stocks thanks to the automatic forecast feature that uses deal trends from the past.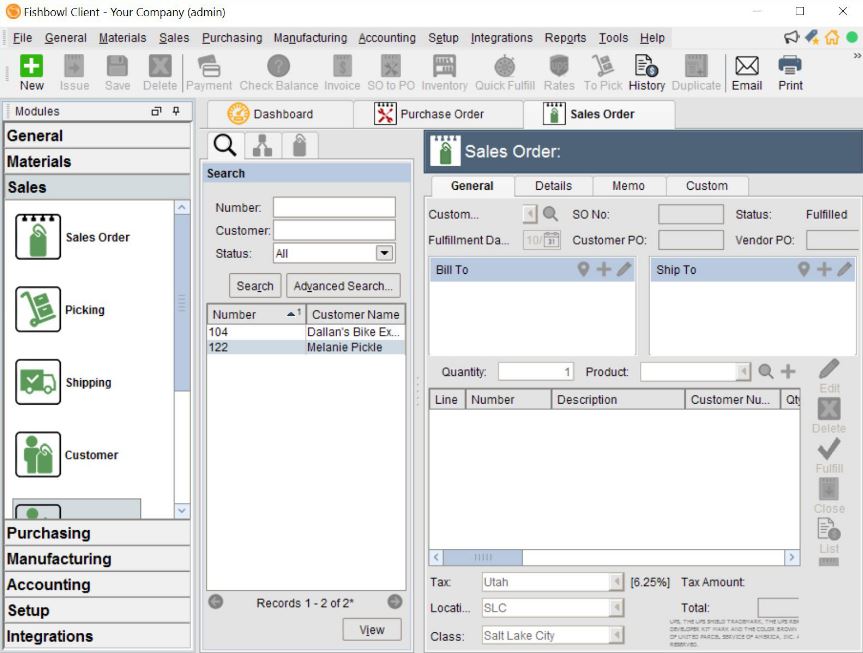 CRM, email marketing features, discount management with an accumulated database of customers will help any company to connect to their clients and stay in touch.
Speaking of the inventory service in more detail, a business can track it with serial or lot numbers, expiration time, use barcode scanners, organize automatic reorders, and customize the software with special fields according to your personal requirements.
Another interesting detail of Fishbowl is its ROI feature that will calculate how much a business can save with it and how fast to regain the price of it back. The developer affirms it will pay back in a few months but will continue saving businesses' money.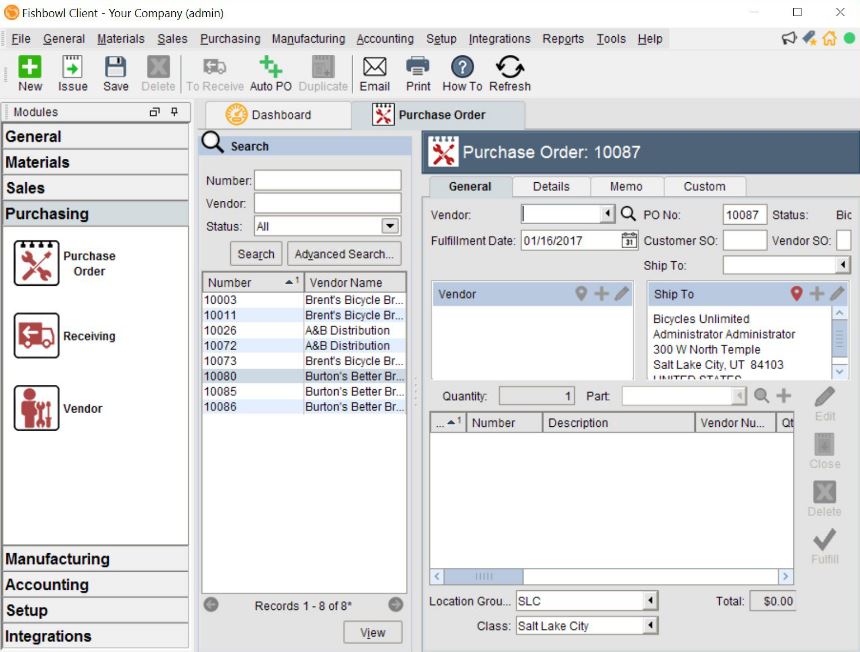 The users of the software give it many excellent reviews noting that it helps companies avoid tracking errors; the sales side module is useful for a lead-time track and easy cost analysis. Nevertheless, there are some negative comments about many glitches that support cannot solve, no audit trails, and that it is impossible to associate an order with a credit card payment.
Any company can try Fishbowl for the duration of a two-week trial period for free. Besides, the software offers a hundred percent satisfaction guarantee. The developer provides email, live, phone support, plus training.