Split Bills is a multifunctional application that allows users to control their budget and shared expenses. Now let's have a look!
One of the best parts of this app – it does not require a constant internet connection. Therefore, you can use this app anytime you want!
In order to make your money management more sufficient, you should check our collection of apps like Cleo.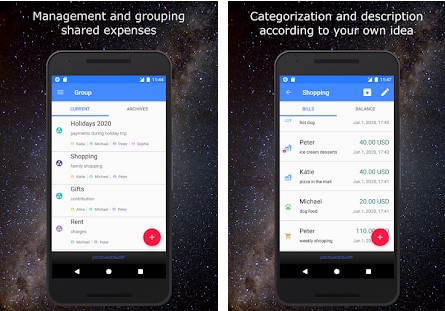 Split Bills allows you to track expenses in any currency. Plus, it contains a built-in calculator.
In this app, you can easily take a picture of the receipt, invoice, or other document and save them. So, you will always have important documents with you!
Besides, the app allows you to share a particular bill or balance sheet. Thus, you can easily send information about debts or overpayments to other participants.
Another useful feature of this tool- you can add all your expenses to individual categories. All the data will be presented on the bar charts.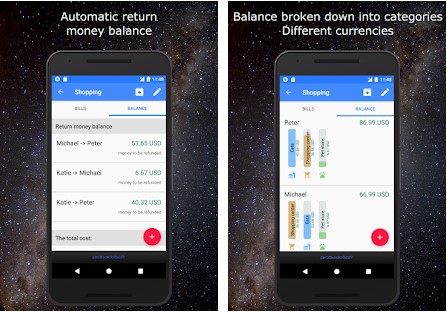 The developer provides ultimate safety, so all the data will be saved only on the user's device. Moving on, Split Bills boasts a minimalistic design that makes its interface very simple to manage. Users can also choose both a light and dark theme.
In order to defend your wealth, we recommend apps like Possible Finance.
Overall, Split Bills is a must-have tool for friends, families, or roommates. We have not found any significant disadvantages of this app. Highly recommended!