Are you ready to shake up your social networking game? We've got the goods for you.
Here's the lowdown on the best free Chatroulette apps 2023 (Android & iOS) you could try. These let you have video calls with strangers, and chat with locals or people from foreign countries.
You can meet people from all over the globe, have fun conversations, and maybe even find a new friend or two. Say goodbye to bland small talk and hello to exciting connections with interesting people! Let's dive in!
Camfrog
Tired of the same old video chats that only let you talk to people you already know? Want to make genuine connections? That's exactly what this app is here for!
It's an ideal way to expand your social circle and have fun doing it. With thousands of live chat rooms, you're sure to find a group that fits your interests. Whether you want to talk about music, politics, or just shoot the breeze with friendly strangers, this app lets you do that,
The connection quality is top-notch. You can view an unlimited number of HQ live cams, so you'll feel like you're right there in the room with everyone else. Plus, you can join the fun no matter where you are.
But it isn't just about chatting, it's about building real relationships. That's why the app has an exclusive virtual gift store, where you can send and receive stickers and other fun gifts to help you stand out from the crowd. It's a great way to break the ice and show off your attributes.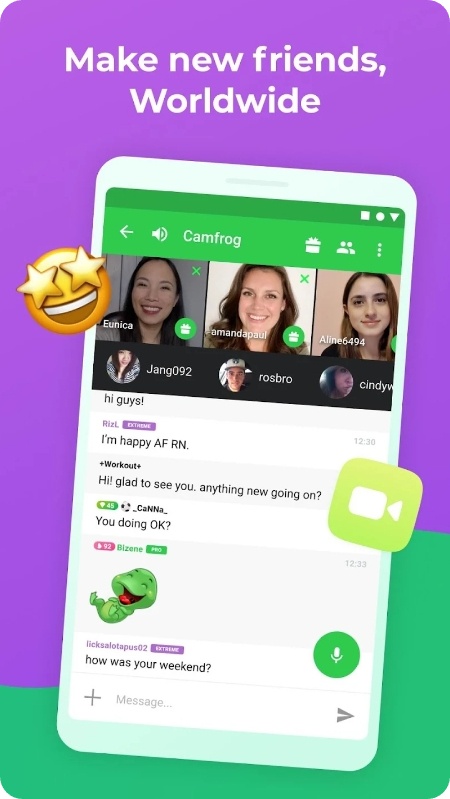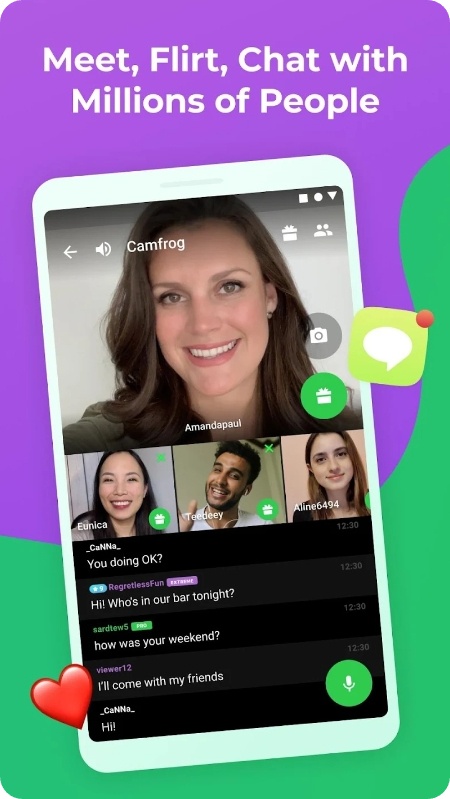 You may also like: 11 Best Sneaky Links Apps
Chatous
Well, well, well, look what we've got here: the only roulette app. If you're up for linking with awesome like-minded users, this app is your golden ticket!
Now, listen up, peeps! The game-changer that makes it stand out is its magical hashtags. Find and chat with your tribe without sifting through haystacks. And hey, here's the best part – you get to decide how much or how little you spill about yourself with the anonymity option.
But it is not just for your phone, it's rocking both mobile and desktop vibes. Stay connected wherever life takes you! And hold on tight because we're about to drop some bombs – video chat and the joy of sharing media files. And let's not forget the amazing souls you'll meet in this virtual mix. The connections you'll form here are as real as it gets.
To wrap it up, it is a gem for inking with fascinating peeps from all walks of life. Get out there, have a blast, and make new squad goals like a boss!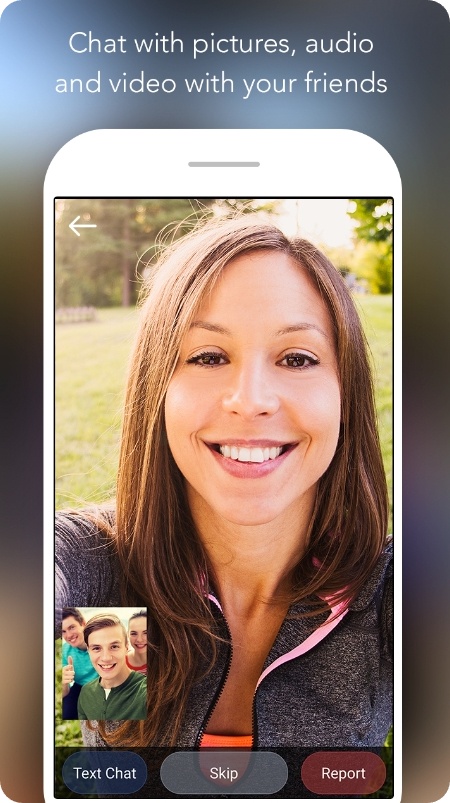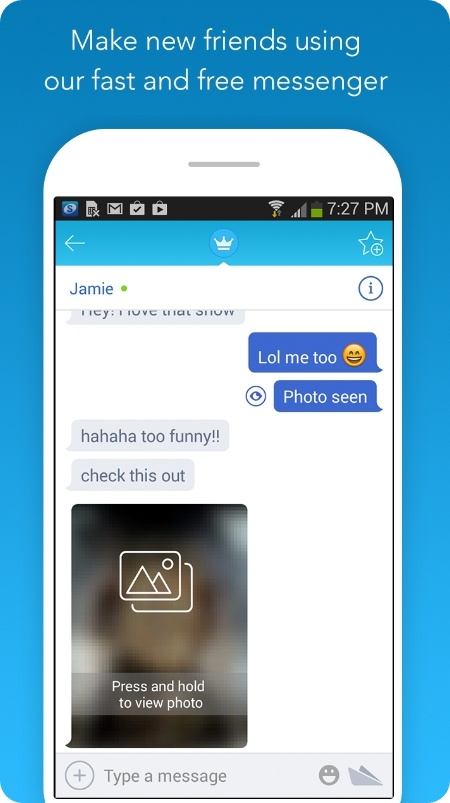 Chatspin
Tired of mindlessly swiping through dating apps? Say no more, this app will take this exp to a whole new lvl. As the fastest-growing random video chat app worldwide, it has 1 billion people already. Thus, you can find someone to talk to at any time of the night and day.
There are all kinds of people here, so everyone can find someone to talk to. Wanna know the best part? It lets you unleash your true self by chatting anonymously. No fancy profiles are needed! Plus, with face filters, why not break the ice with a digital clown nose or some cute dog ears?
The app is packed with free tools made to expand your social circle. Video chat with random strangers, start spontaneous chat sessions with a swipe right and hop into rooms with a breeze. It's like having real-life conversations, but without leaving the comfort of your screen!
And listen up, making new pals has never been this fun! Engage in live cams with random folks. It's the closest thing to an in-person conversation, minus the awkwardness. Who needs small talk when you can jump right into random video banter?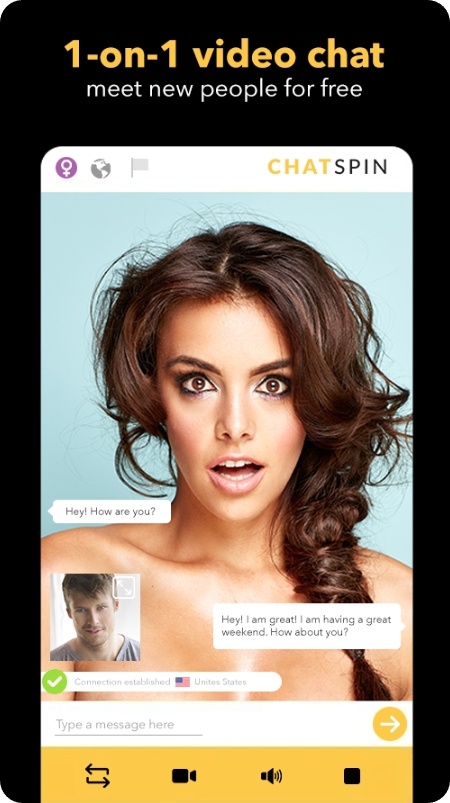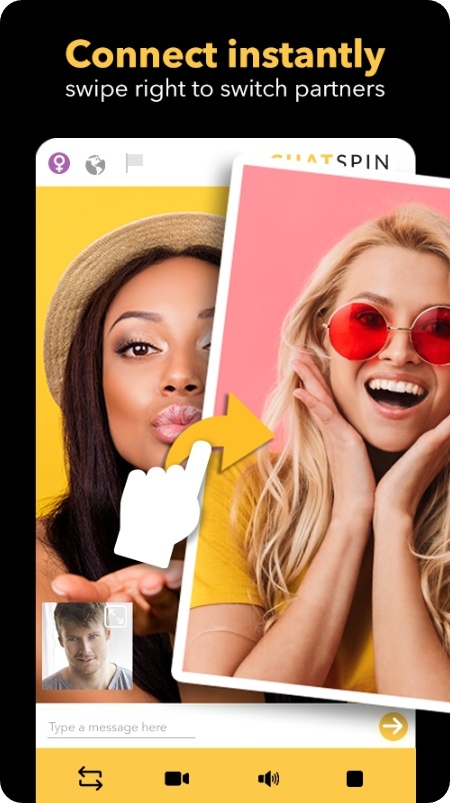 HOLLA
If you've been on the search for a jolly good time in the land of video chat, this app is for you. It lets you call random strangers at any time needed. And with an audience of over 30M users, you can meet shiploads of new buds from every corner of the globe and feel the thrill of spontaneous connections.
Now, let's get to the treasure trove of features, shall we? It covers a bounty of tools to spruce up your exp. From lively vids and vibrant text chats to interactive voice and real-time translation, it truly has it all. It lets you get up close and personal with yer newfound mates. With the region and gender, prefs set you your liking.
The security aspect is as strong as a ship's hull. It's a safe and thriving community that you can trust with your true self. And with global connections at yer fingertips, you can set sail knowing yer chats will be fun and shipshape.
There's an ability to use paid packs, but you can totally skip those. It won't collect any of your private data, and the ads are fully bearable, too.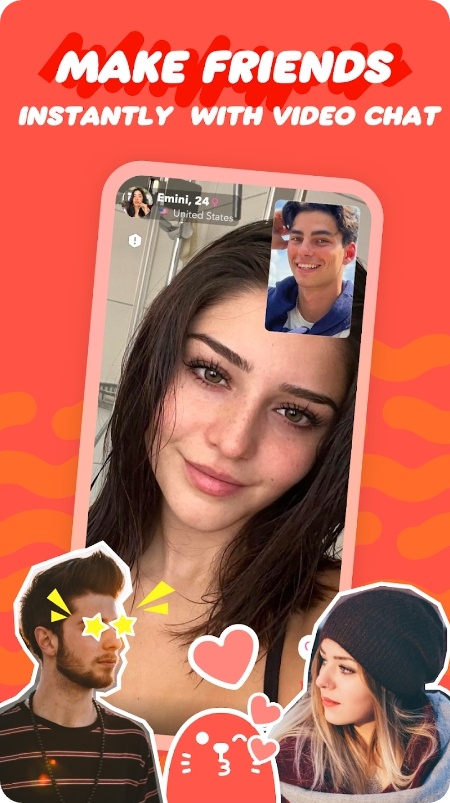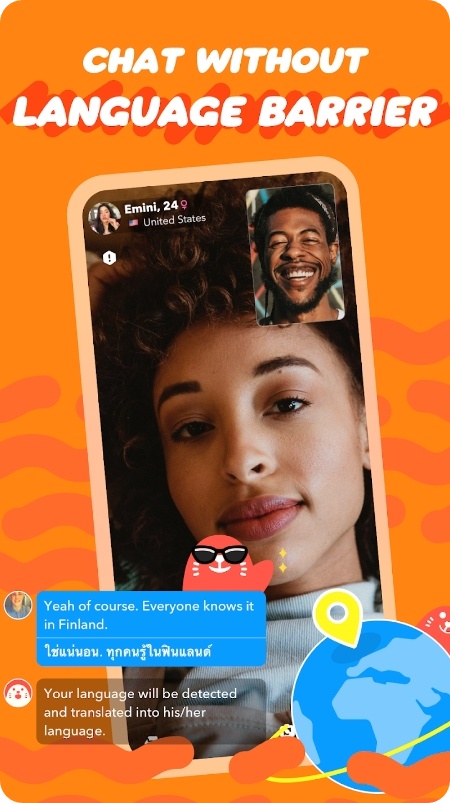 Minichat
This app is here to add some spice to your social life. It's the kind of app that truly has it all! It's a great way to make new pals, get a date, or possibly even catch feelings for a recent acquaintance!
But what makes it stand out? Well, quite a few things, really. Picture this: people from diverse bgs and locations coming together for lively convos in the cam chat. From jokes to tricks, poems to singing, it is the place where anything goes, and there's always someone eagerly waiting to chat it up!
And guess what? It comes with a sneaky little aspect called anonymity. You can be a total mystery to others unless a magical connection is formed and both parties have a burning desire to learn more. And don't worry, if the convo isn't vibing, you can easily say bye without any strings attached or judgment passed.
And with all that, the app is completely free. No pesky paid tools, ads, or subpacks in sight! Plus, there are no time limits on convos, so you can chat away with your newfound pals until your heart's content.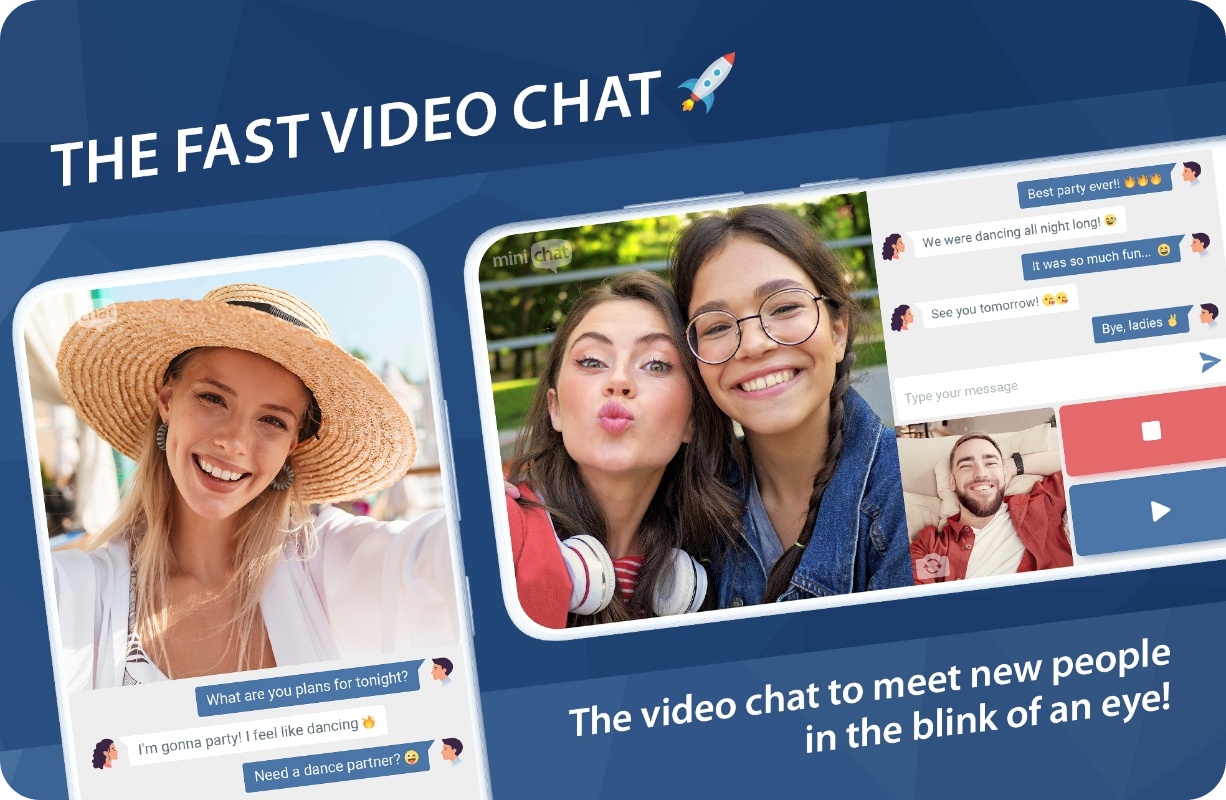 Omegle
This app is a gem for all the social butterflies out there. With just a single swipe, you can connect with buds and enjoy random chats with those from all walks of life.
One of the top aspects of this one is its gender and country filters. These let to narrow down your search and find the ideal match. Whether you're planning to chat with girls, boys, or anyone in between, this app lets you do that. Of course, you can always go for a complete randomizer.
But that's not all. There's also a vase scope of stickers and filters to express yourself and add some fun and excitement to your chats. And if you hit it off with someone, you can follow them and stay in touch for future chats.
And the best part? The app translates chats in real time, so you can make valuable connections. Plus, you can even send gifts to your pals to show your appreciation. Of course, safety is a top priority here. The app has a zero-tolerance policy for inappropriate behavior and will ban users who violate the guidelines within 24 hours.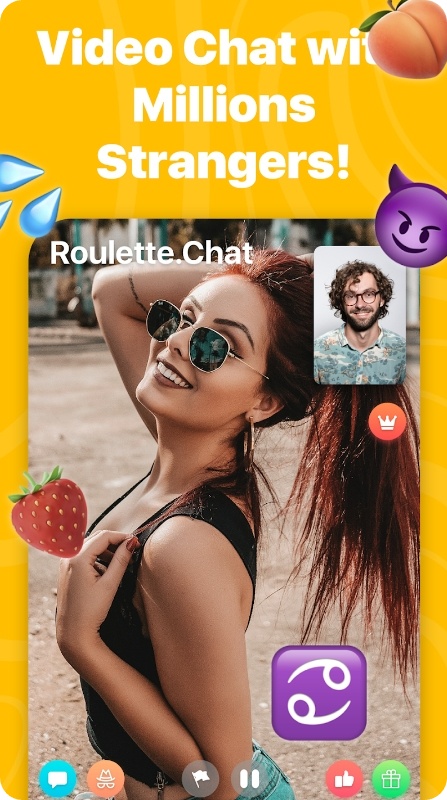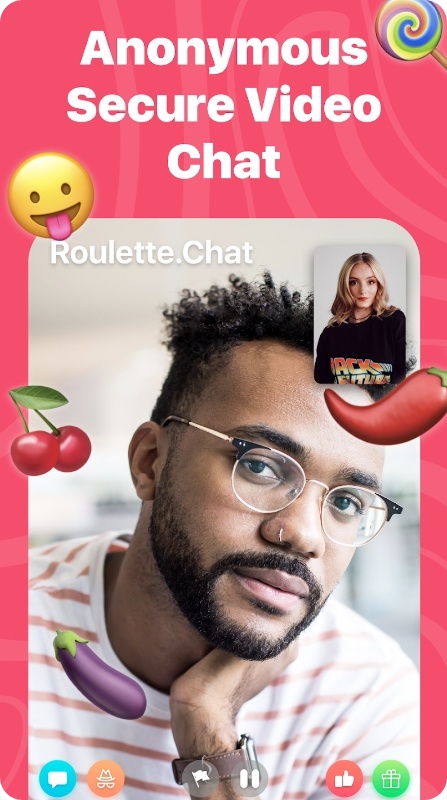 Check also: 11 Best WhatsApp Chat Translator Apps
Chatroulette
Tired of endlessly swiping left on dating apps, only to end up in a sea of missed connections? This app is here to change that! It's like the OG vid chat platform, serving up real human interaction right on your phone.
With millions of users each month, the app is an ideal place to meet new people, practice languages with native speakers, or simply discover amazing performers from the worlds of music, comedy, and all that. And hey, if your goal is to become the next web sensation, why not give it a shot?
But here's the scoop: it is not your average platform. It's all about embracing diversity and inclusivity. Thanks to gender, regional filters, and an advanced search system, you can tailor your interactions to meet your specific needs and interests.
And don't fret about inappropriate content. The app has strict moderation policies in place to ensure a safe and welcoming environment for all users. Wanna take things up a notch? Show some love to your fave performers with in-app purchases.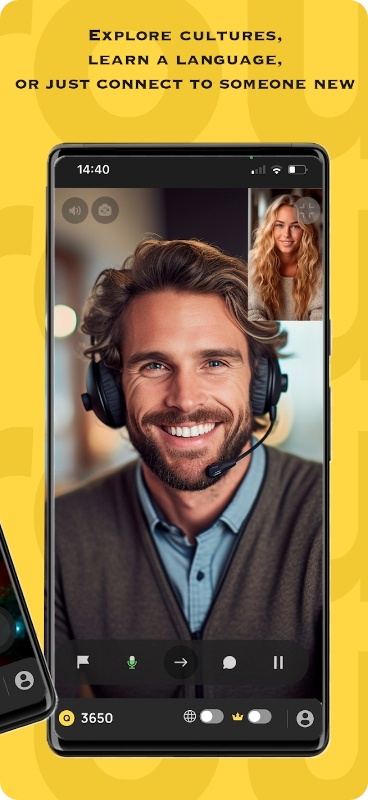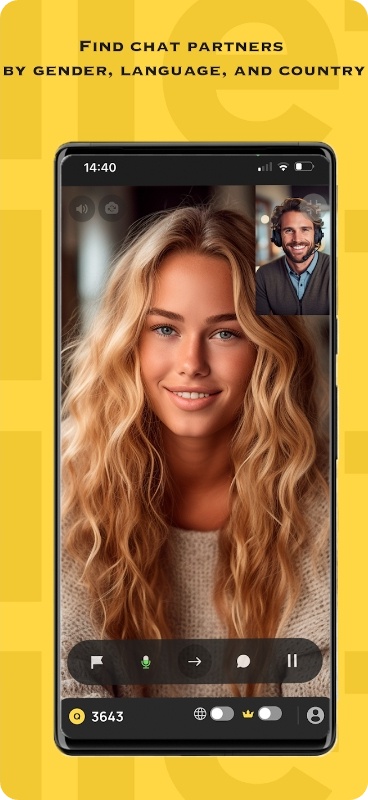 Chatruletka
Some time ago, this app has truly revolutionized the way we bond with people. And although there are tons of similar services now, it's always nice to come back to some OGs.
The app still has over 200K daily users, so you'll never run out of new faces to talk to. And the best part – it's absolutely free! Using this app is incredibly easy, anyone can cope with it. The app randomly picks an interlocutor for you to chat with. If you're not feeling chatty, you have the option to join one of the anonymous rooms.
What's even better is the safety and anonymity this app gives you. It has a 24-hour moderation team, so offensive and abusive users are dealt with swiftly and effectively. And you get to stay anonymous until you feel comfortable enough to reveal your personal information.
Not to mention the convenience of having a text chat option, just in case your mic is acting up. And dare we forget about the adjustable vid box – just rotate your phone or tap your interlocutor's vid. It's an ideal pick for those who are shy and want to make new acquaintances.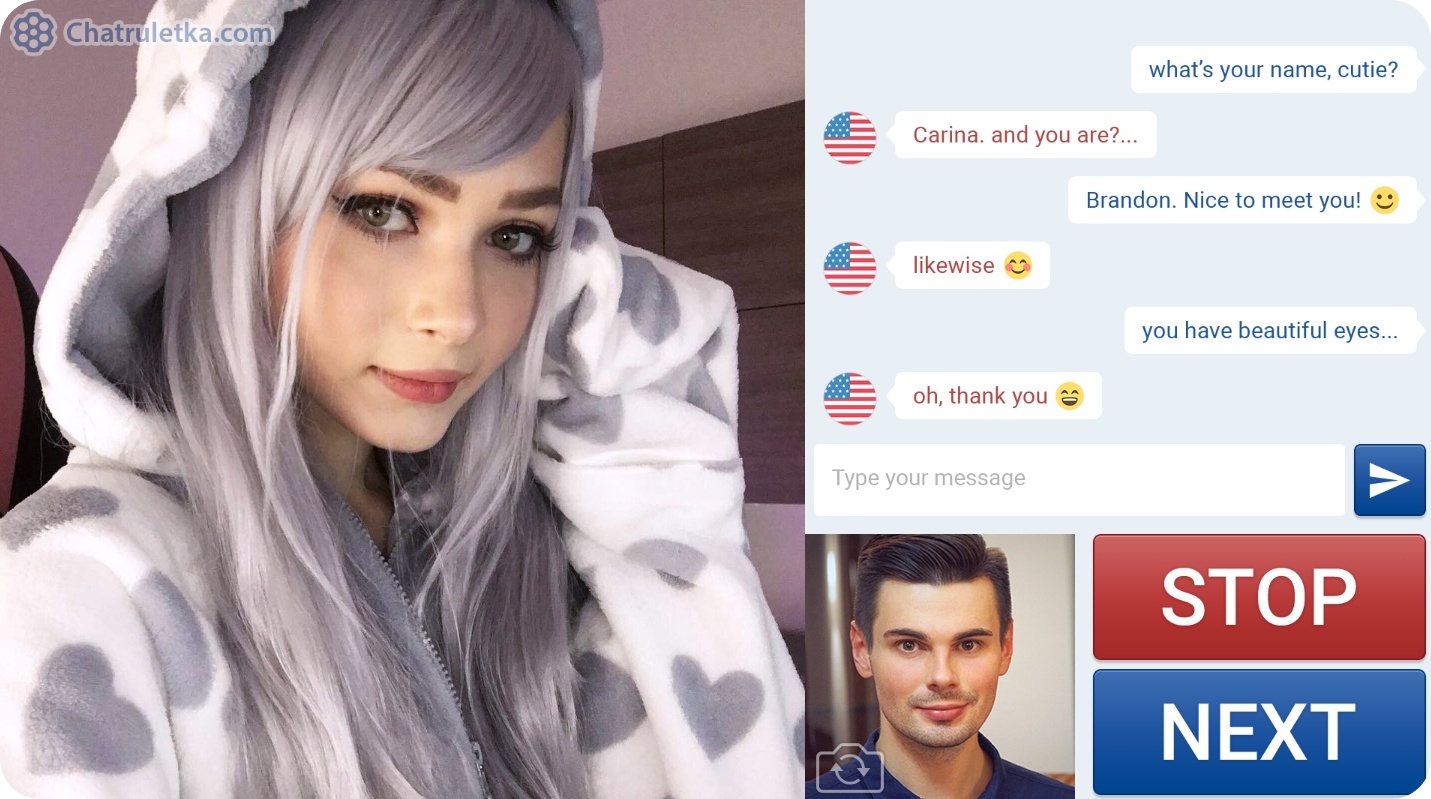 Camsurf
This app is here to change the way you connect with people. It has claimed the title of the fastest-growing app for meeting strangers.
The concept is beyond simple (and nothing new). You can randomly videochat with people from over 200 countries. And all of that while staying anon, as there's no need to log in. You'll get to filter connections by location and language because finding someone with common interests has never been easier.
But hold up, it isn't just another random chat tool. It's a social network on steroids, bringing people together to flirt, date, or simply make new pals. There are thousands of users online at all times, so you're bound to find your ideal match. Swipe right on friendships!
What really sets it apart is its sly commitment to security and anonymity, with no revealing personal info required. You can chat like a covert secret agent, feeling safe and secure. And hey, we've got dozens of moderators keeping it classy on cam, so you don't have to worry about online shenanigans.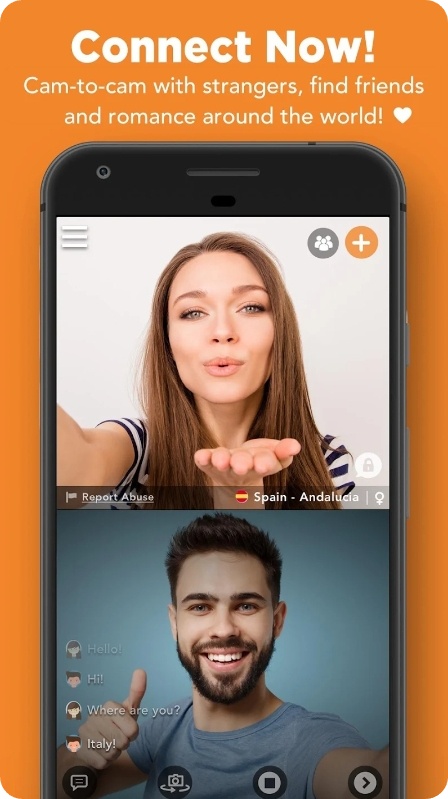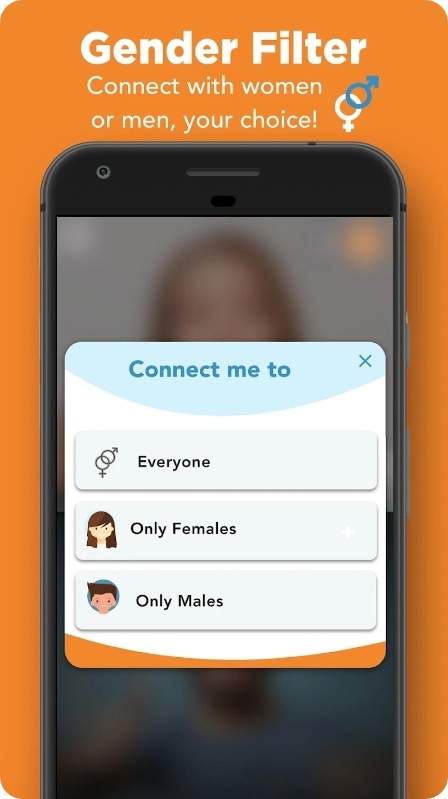 Chatrandom
Here's a nifty little app to kill time by talking to strangers. It has a friendly UI and simple mechanics that will make your exp as smooth and stress-free as it can be. It's really no surprise that this app has become so popular.
It lets you chat with randoms through live video calls. It's like having a house party in your hand, with new guys to meet face-to-face whenever you want. Whether you're seeking a casual chat or a romantic connection, there's someone out there for you.
Filtering by gender makes it even easier to find the right person to talk to. And if you're feeling chatty, go ahead and talk for as long as you want! You can even limit matches by location to talk to people in a certain area.
Break the ice with face filters – they're the ideal way to start a conversation. Plus, swiping right to connect with someone new has never been more fun. You can surf through new connections for hours and never run out of people to talk to.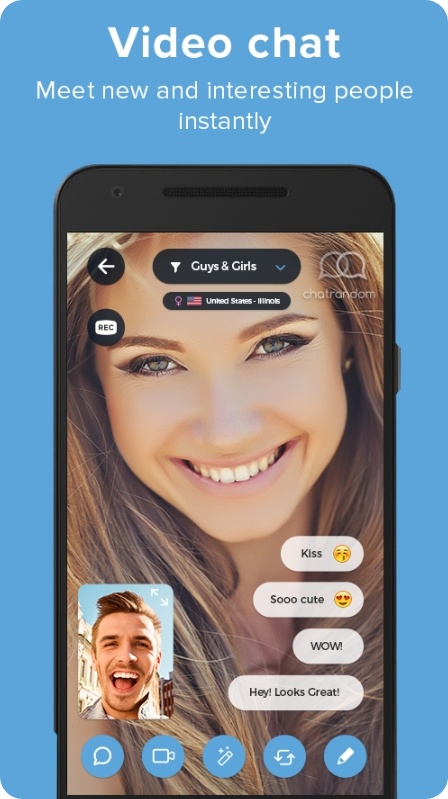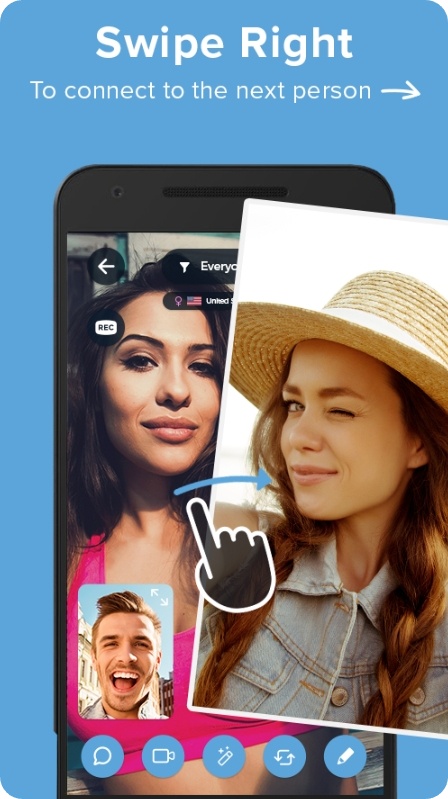 You may also check: 35 Games to Play Over Video Calls
Booya
Lastly, we have a rad live chat app where friendships transcend borders with a mere touch. Brace yourself for mind-blowing HD video quality! You'll feel like you're chilling in the same room, even if your buddy is on the opposite side of the planet. The clarity of the visuals is jaw-dropping, and hey, the sound quality ain't too shabby either!
Now, let's talk simplicity. The app is so user-friendly, that even a rocket scientist wannabe (or not) can navigate it seamlessly. Simply sign up, start browsing, and embrace an incredible journey to making pals that'll make your squad envy. Oh, by the way, you can even rank users based on their awesomeness.
It also comes with a translator, smashing all language barriers to smithereens. It's a gem for truly experiencing a globally connected community. Now, behold the super convenient instant messaging. For those times you're just too busy to video chat, fret not! Pop a quick text to your peeps and stay connected no matter where you roam.
It's a must-have for always-on-the-go souls who refuse to lose touch. So if you're yearning to connect with humans from all walks of life, this is your ultimate go-to app.