Measuring the distance to the desired point is sometimes a very important point on the way to solving a given task. For example, it can be useful to improve the accuracy of shooting, to improve the results of a golf game, or you just need to know the distance to an object.
But it is not always possible to measure this distance with the usual tools, especially if the target is behind some obstacle.
This is where a simple smartphone app can help. Such rangefinders are available for all common smartphone operating systems.
You may also like: 11 Best Land Surveying Apps for Android & iOS
Also, your smartphone should have tilt sensors, which also have the most modern models. In this review, we will look at the best range finder apps, each of which is unique in its own way.
Smart Measure
The first app in our review is Smart Measure. It is a tool that measures the distance to your chosen point using trigonometry.
The basic functionality is available in the free version. It will be quite enough for you.
To get the results you need, your smartphone does trigonometric distance calculations. The tilt angle is taken from an internal sensor, and the height has to be set manually.
For instance, you can check the distance from your eyes to the wall, enter this value and hold your smartphone at eye level. The higher the smartphone is, the higher the accuracy, as the tilt angle will vary within a larger range.
For even greater accuracy you can calibrate your smartphone because the angle sensor may not be very accurate and much depends on the model.
To sum up, it's a great app for determining distance.

You may also like: 9 Best Sports Video Analyzer Software for PC, Android, iOS
Golf GPS Range Finder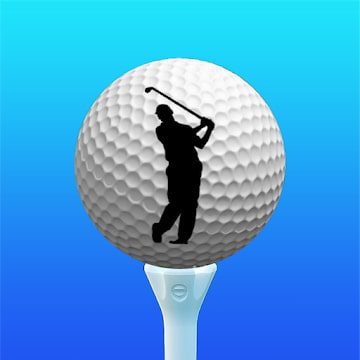 The Golf GPS Range Finder app is suitable for fans of the sport of the same name. If you are a professional or amateur athlete, this app will be a great helper for you.
It will definitely improve your game, speed up all the processes and help you focus on the important points.
This application has an intuitive interface and is particularly reliable. It is also shown by a large number of positive reviews. It has a lot of useful features.
There is a GPS range finder. Its accuracy, according to the developer, surpasses many specialized tools. Also here you will find a satellite map with holes. You yourself set the target to which you need to determine the distance.
You can edit the map. For example, you can add holes or change their position if necessary. The map is automatically scaled as you move to the desired point. The target can be dragged, which helps. clearly plan the shot.
A search for nearby playing fields is available here. You'll see the ones closest to you, or you can search for fields of interest by city, state, or country.
All routes can be saved directly on your phone so that you don't have to download them again later. Besides, this application consumes the battery of your smartphone as little as possible.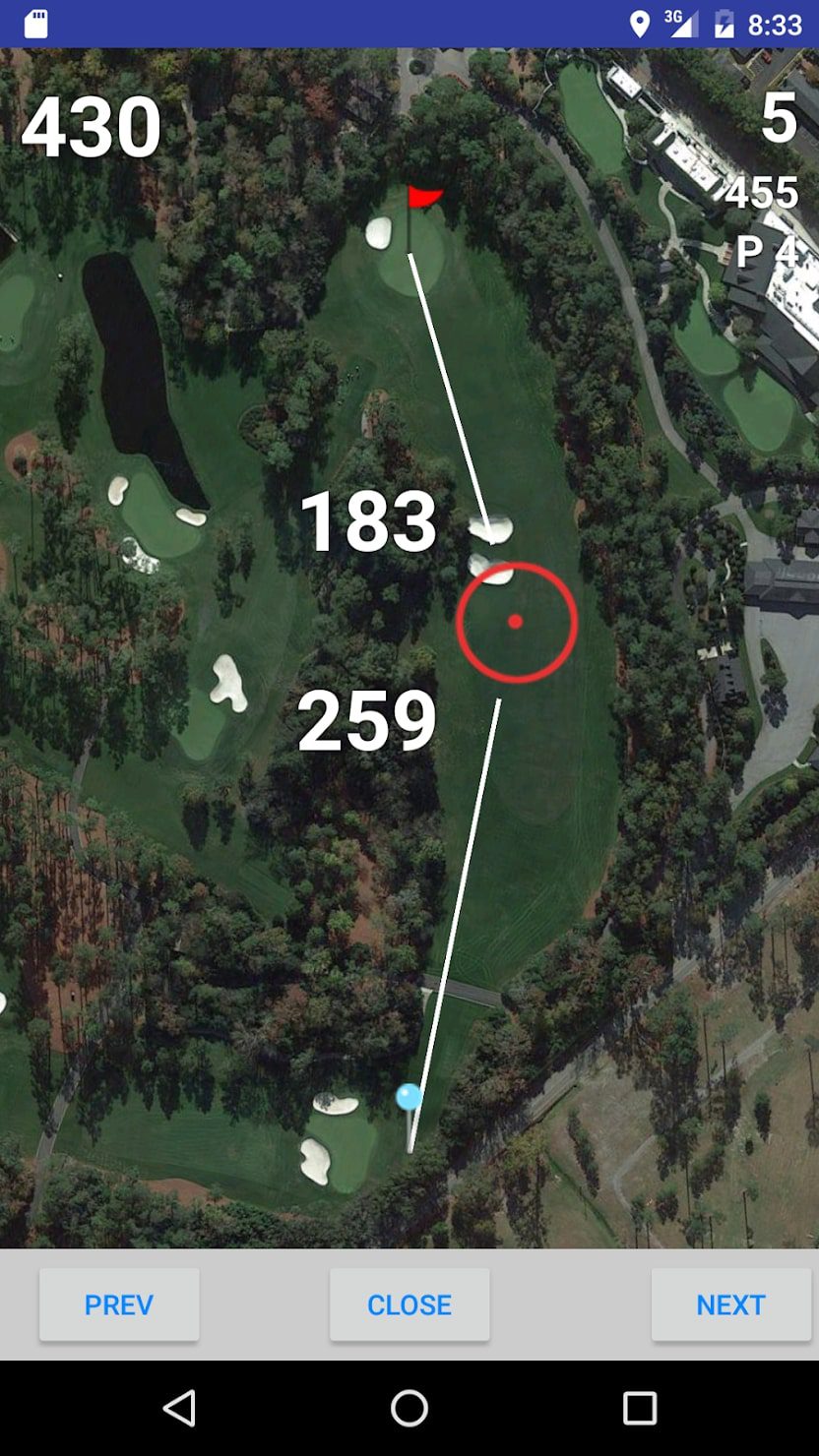 Judging by the reviews of users, this program is much better at determining the distance than the usual tools created for this purpose. So we strongly recommend you to think about switching to a more modern way of measuring distance.


Golf GPS Rangefinder: Golf Pad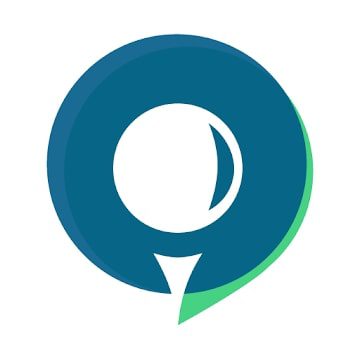 The Golf GPS Rangefinder: Golf Pad app is your new free hole distance assistant.
As you have already understood, this app is mainly designed for golfers. But, it can also be used for determining other distances. Users of this app note the ease of use as well as the many useful features.
Here, you will be able to experience a satellite view, thanks to which you will find absolutely any hole on the map. To use this application, you do not need to register. Moreover, it saves battery power to a great extent.
This application saves all your requests in history. So, without having to measure the same distance several times, you can simply look at the history of the app. This will take you less time, which means you will be more productive in the game.
Moreover, it will allow you to see your progress in golf games. You can share your results. The information will be presented in the form of tables of results, notes, and a map of strokes. We would also like to mention that the app supports feet and yards.
This app includes a lot of features that are available for a fee in other apps. For example, it helps you instantly determine distance and calculates scores for 4 players.
You will also be able to mark and track your shots in the game. A nice feature is that this app syncs perfectly with your smartwatch.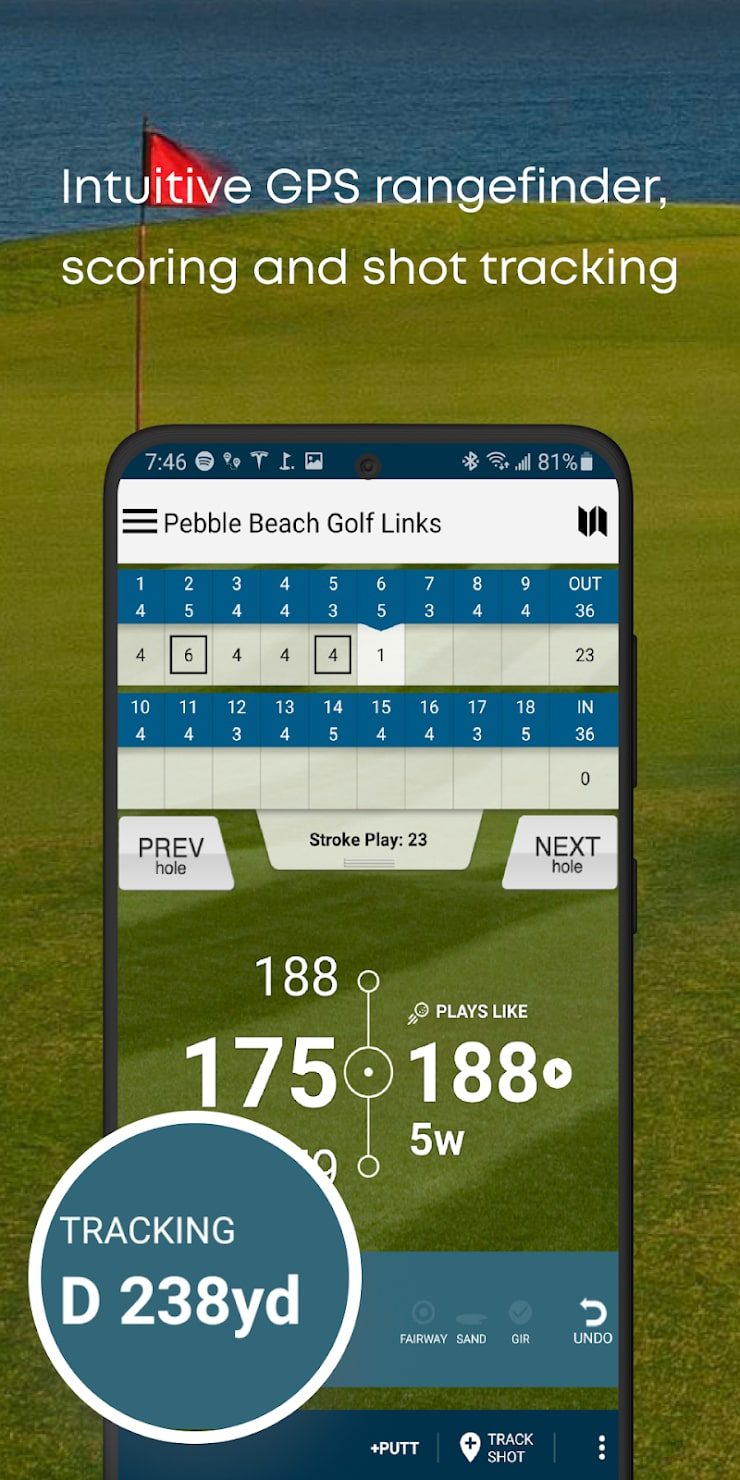 This app is regularly updated and remains up-to-date at all times. The developers pay close attention to user feedback and recommendations, so they only improve the app.
EasyMeasure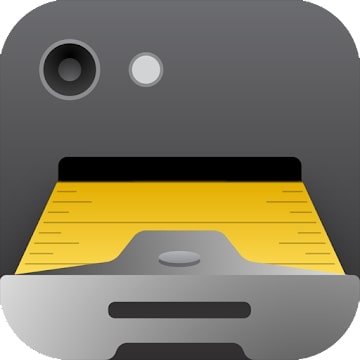 Another useful application is EasyMeasure. It, as well as all the apps we have considered in this review, determines the distance to objects that are visible in the camera of your smartphone.
But, it has its own distinctive features that may be of interest to you. You do not need any extra tools.
The peculiarity of this application is that it uses the technology of AG. It also applies a 3D grid overlay, which makes the readings even more accurate.
If you are a fan of this sport, we highly recommend you to experience its functionality. We would like to note that this application has an animated user guide where you will find the answers to all your questions.
Besides, you can calibrate this app according to the capabilities of your smartphone. Not every program has this. But it is this feature that makes the calculation most accurate.
To avoid taking measurements repeatedly, you can also save the necessary information. To do this, take a snapshot that stores the distance, height, or width data of the object you selected. You will find the snapshot in the gallery of your smartphone.
The units of measurement that the EasyMeasure app supports are meters, inches, yards, and feet. It is important to note that this program is great for measuring in the dark.
Here you can turn on the flashlight (if your smartphone has a flash function). Not every similar app can boast of such a feature.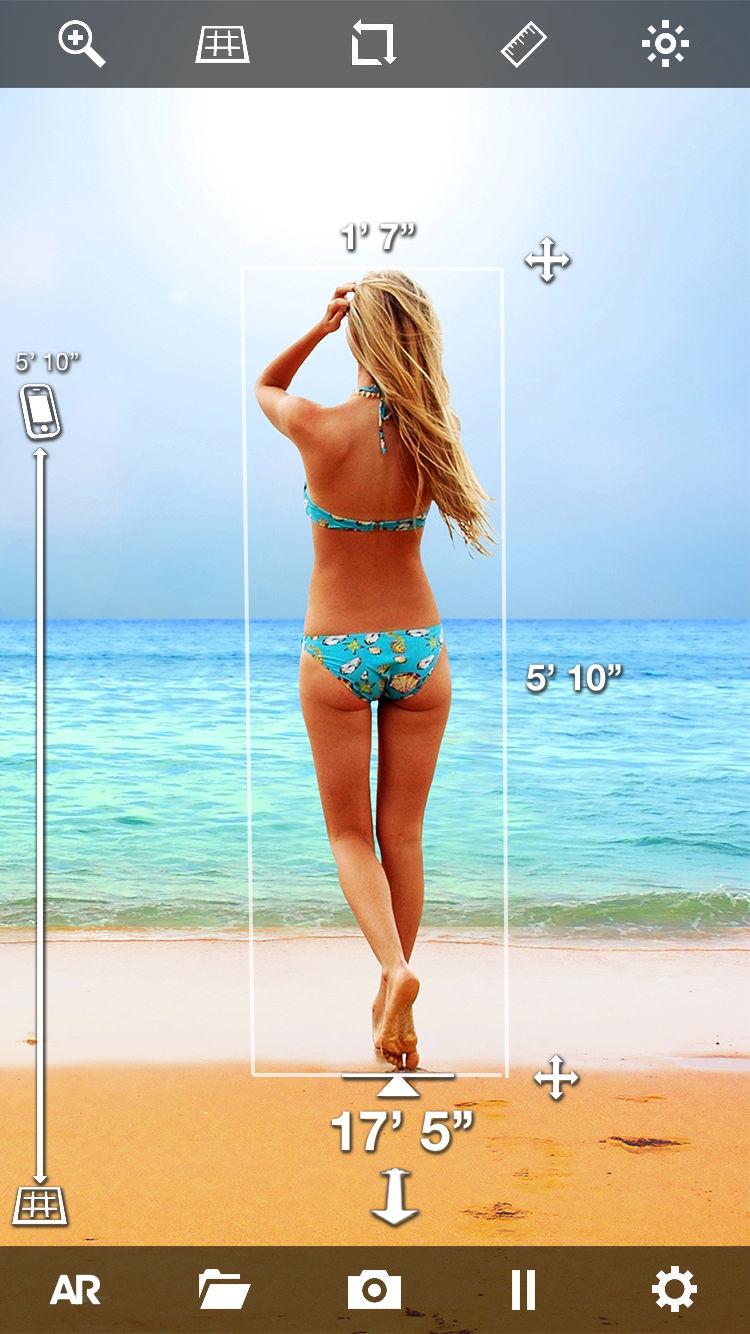 You can share the results via Facebook, Twitter, or email. This way you can also recommend this program to your friends who also need a quality tool for determining the distance.


Golfication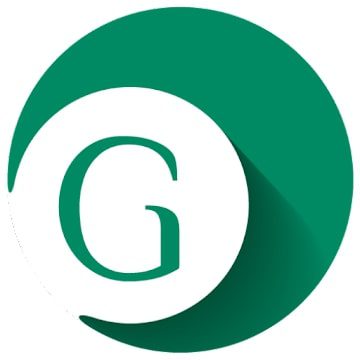 The Golfication app is a versatile golf tool. It works on the basis of artificial intelligence. Because of this, you can not doubt the quality of the result that you will get.
This program has a huge variety of functions in its arsenal. But if you opened this review, we would like to tell you more about distance measurement.
It should be noted right away that all the functionality here is provided absolutely free of charge.
Golf distance calculation helps to make strokes more accurate, which means improving your results. According to the developers, there are more than 40,000+ courses worldwide available in this app. This is also confirmed by many positive reviews.
You can view your driving distance without even opening this app. You can save your goals directly through the notification that this app sends you. This will greatly help you save time and spend it on a better game in the future.
A nice feature is that in this app you can even take into account the speed and direction of the wind in real-time. This affects the speed and direction of the ball, which in turn affects the outcome of the game.
Of the features that golfers will enjoy specifically, we briefly note the following:
Simple scoring of the game
Free golf tips
Tracking of each shot
Game stats
Played match analysis
Life score with your friends
Virtual competition
Setting personal goals
The basic functionality of this exercise is available to all users absolutely free of charge. But, you can also purchase a paid version if you necessarily need some extra tools.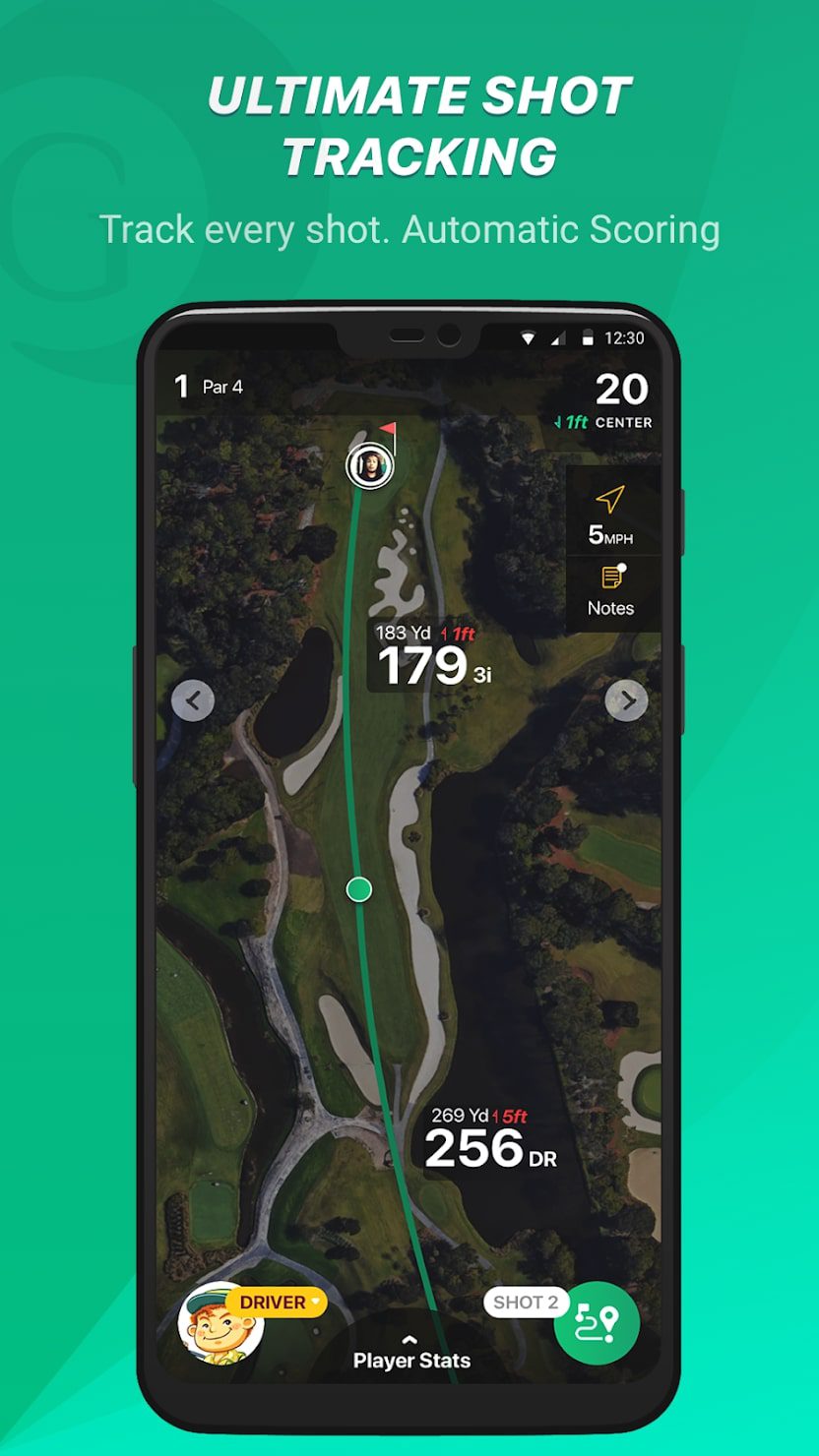 You will be given a free 7-day trial version of the application, in which all functions will be available to you. But, the basic functionality will be enough for you to measure distances.

You may also like: 11 Best Land Surveying Software for PC
Hole19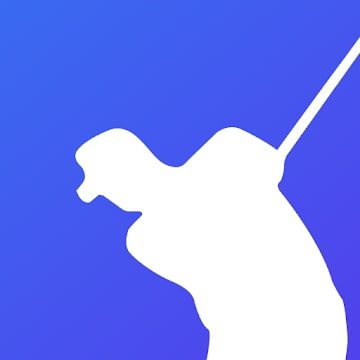 The free app Hole19 will help you improve your golf scores by measuring the distance to the hole accurately. For this purpose, it uses GPS technology.
Users who have already installed this program note that the interface here is intuitive and the design of the application is very nice.
In addition to the rangefinder here, it is also possible to count match points, a shot tracker, and view statistics. But even though this app was originally created for golfers, you can also use it to determine other distances.
For those who play golf, we will also tell you what useful features of this app you can take advantage of. A digital scorecard will be available to you here.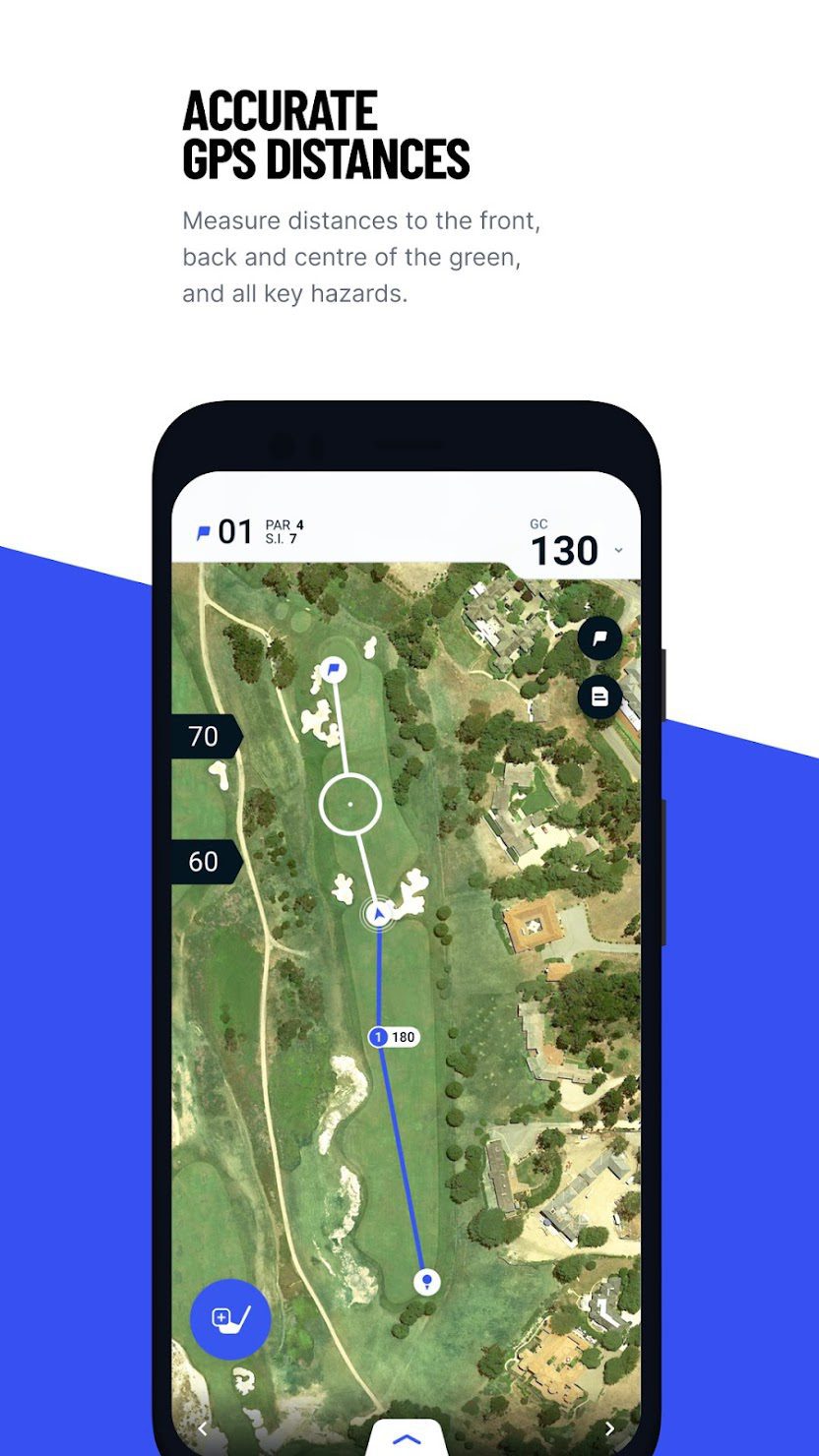 A nice feature for golf enthusiasts will be the ability to select the course. Moreover, you will be able to read the reviews and evaluations of the app users who have already played on the golf course you are interested in.
You will be able to share your successes, the information about which will be stored in this application with your friends.
This application has in-app purchases, but the basic functionality is enough for your purposes. But, if you're interested in what paid features you can get, we'll briefly list them here:
Competitions with friends.
Advanced stats
Tracking of every shot
Automatic hole changing
Premium cards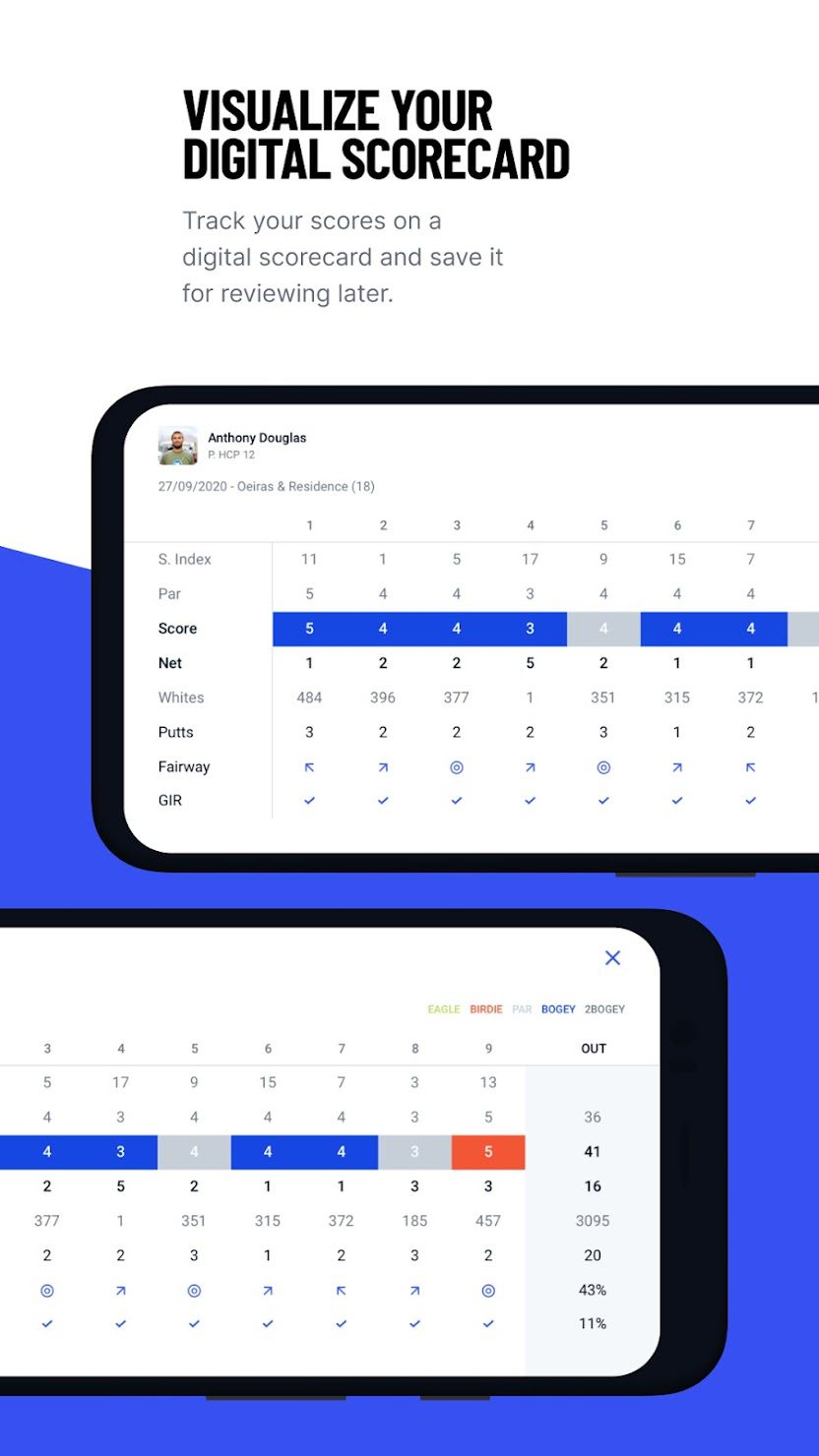 As you have probably figured out by now, the paid features are mostly needed for those who play golf on a professional level. For measuring distances, the basic functionality is enough for you.


Rangefinder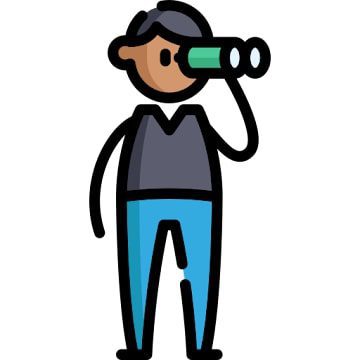 The Rangefinder app is another useful tool that you should look at.
Measuring is very easy. Point the camera of your smartphone at the object. Measurements will appear on top of the image, which is very convenient. You almost instantly get all the measurements you need.
You can also use this tool to determine the dimensions of objects of interest to you.
The app uses the camera lens and the tilt angle to calculate the distance to the object. This is simple trigonometry that many are familiar with from school. But, you do not want to apply its rules on your own. That's why this app comes in handy when you need it.
Moreover, machine calculation is the most accurate in comparison with self-calculation. The risk of error is virtually nil here.
This application can be used both indoors and outdoors without any problems. You can take a picture of the object in the process of obtaining the necessary data.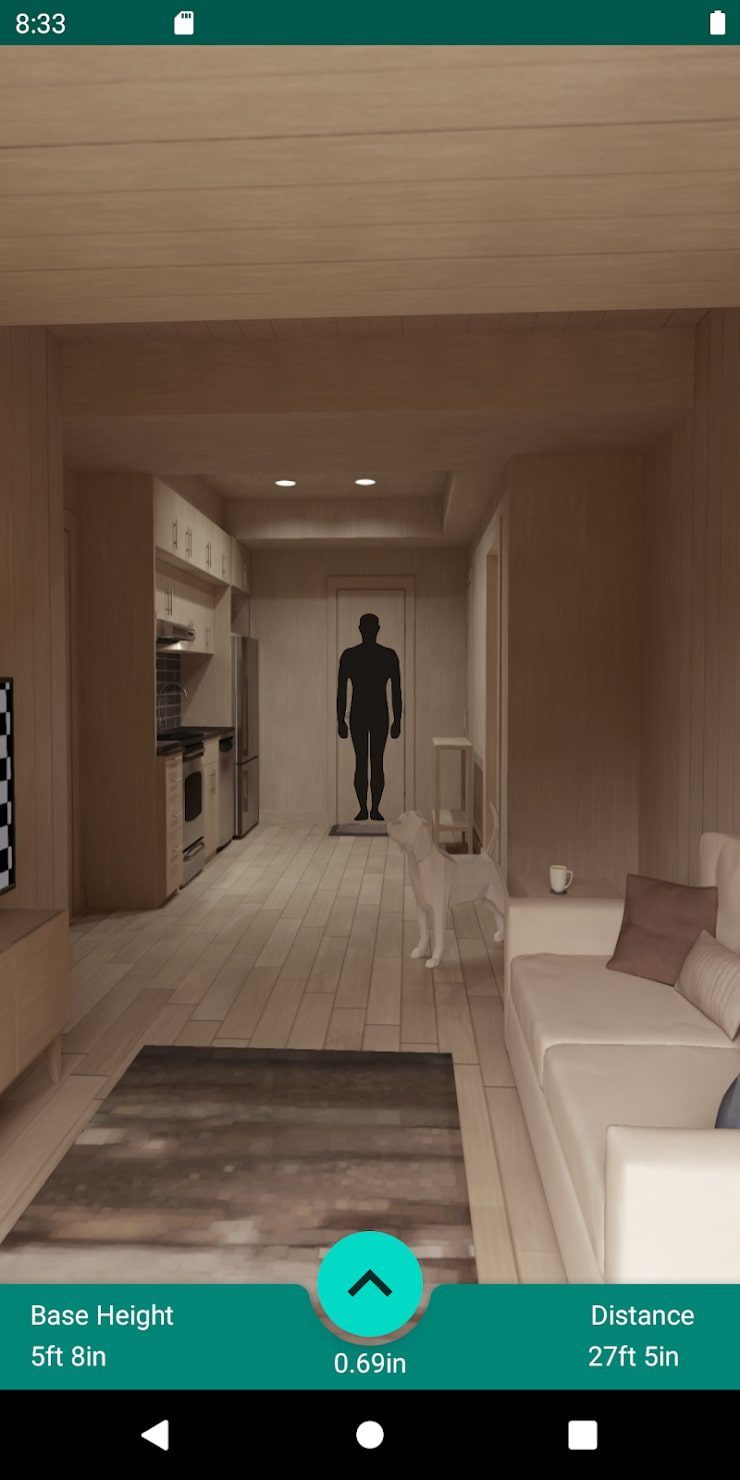 It also shows the angle of your phone, which can come in handy for some purposes. If your phone has a flash, you can also turn on a flashlight to use the program in the dark.

Golf GPS Range Finder Free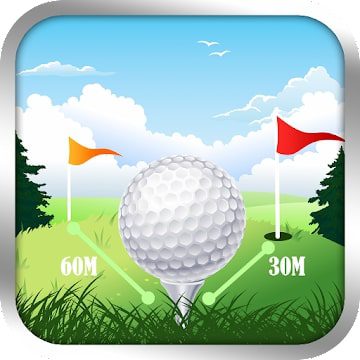 The Golf GPS Range Finder Free app is easy to use and highly accurate. With its help, you can calculate the distance to any point you need.
Its distinctive feature is that it works with Google maps and has GPS technology. This helps you to quickly and accurately determine how far away your chosen object is.
Besides, it also saves your smartphone's memory. You do not need to download the maps app, which is very convenient and practical.
This tool, like the previous app we reviewed, is great for golfers. Its functionality is vastly superior to many tools that are designed to measure distance.
You'll be able to get a bird's-eye view of your desired hole right on your smartphone screen. Any spot on the map you're interested in can be zoomed in to view your chosen spot.
You can also plan your shot at the ball. To do this, tap the target point several times. You only need one tap to return the map to your location. It's very simple and quick. Between changing holes, you can turn off the GPS, which will save your smartphone's battery power to a great extent.
This app only provides useful information. There are no unnecessary functions. Everything you need is collected in one place. Besides, you can easily clear the history of your requests.
Also, good news for all future users will be that there are yards, feet, meters, miles, and kilometers to choose from.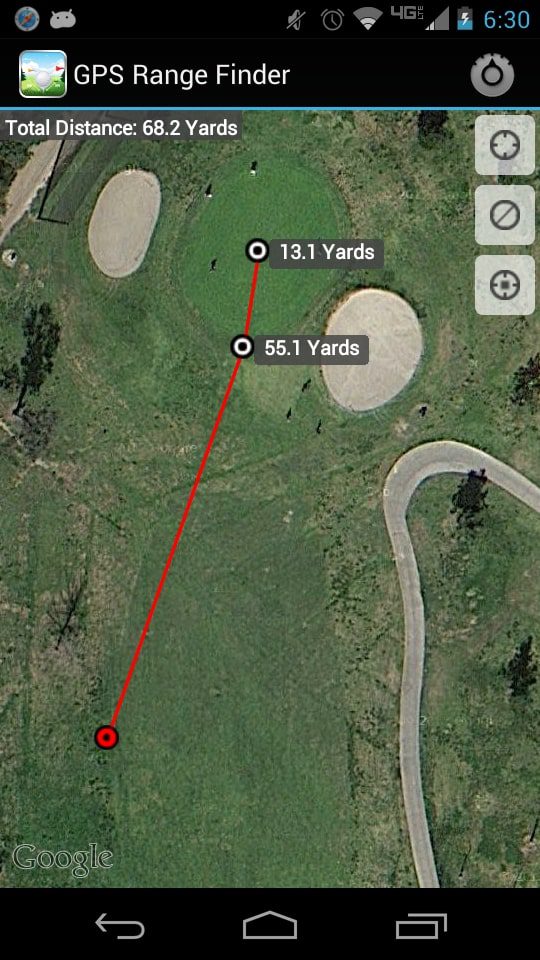 Golf GPS Range Finder Free uses only the latest technology to determine distance. At no cost to you, you will get a great tool that you won't find anywhere else to replace.

Distance Finder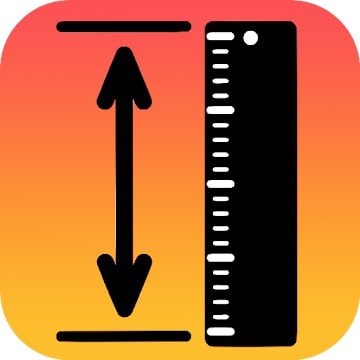 The Distance Finder app is a standard rangefinder that calculates the distance between two points in your field of view. It is also capable of determining the height of a selected object.
The reference point is where you are. The second point you choose manually within sight of your phone's screen. That is, you will be able to choose as much distance as your smartphone camera allows.
This app takes into account not only the range of the camera but also the angle of the camera. This allows you to recognize the distance in more accurate numbers.
This is a kind of basic trigonometry that also applies in normal life. But, here you don't need to put any effort and calculate anything yourself. The Distance Finder app will do all the work.
This program is not limited in its capabilities. But do not forget that the main part of the accuracy of the readings is based on the quality of sensors and camera of your mobile device.
There will be 7 units of measurement available to you: millimeters, centimeters, meters, kilometers, inches, yards, and feet.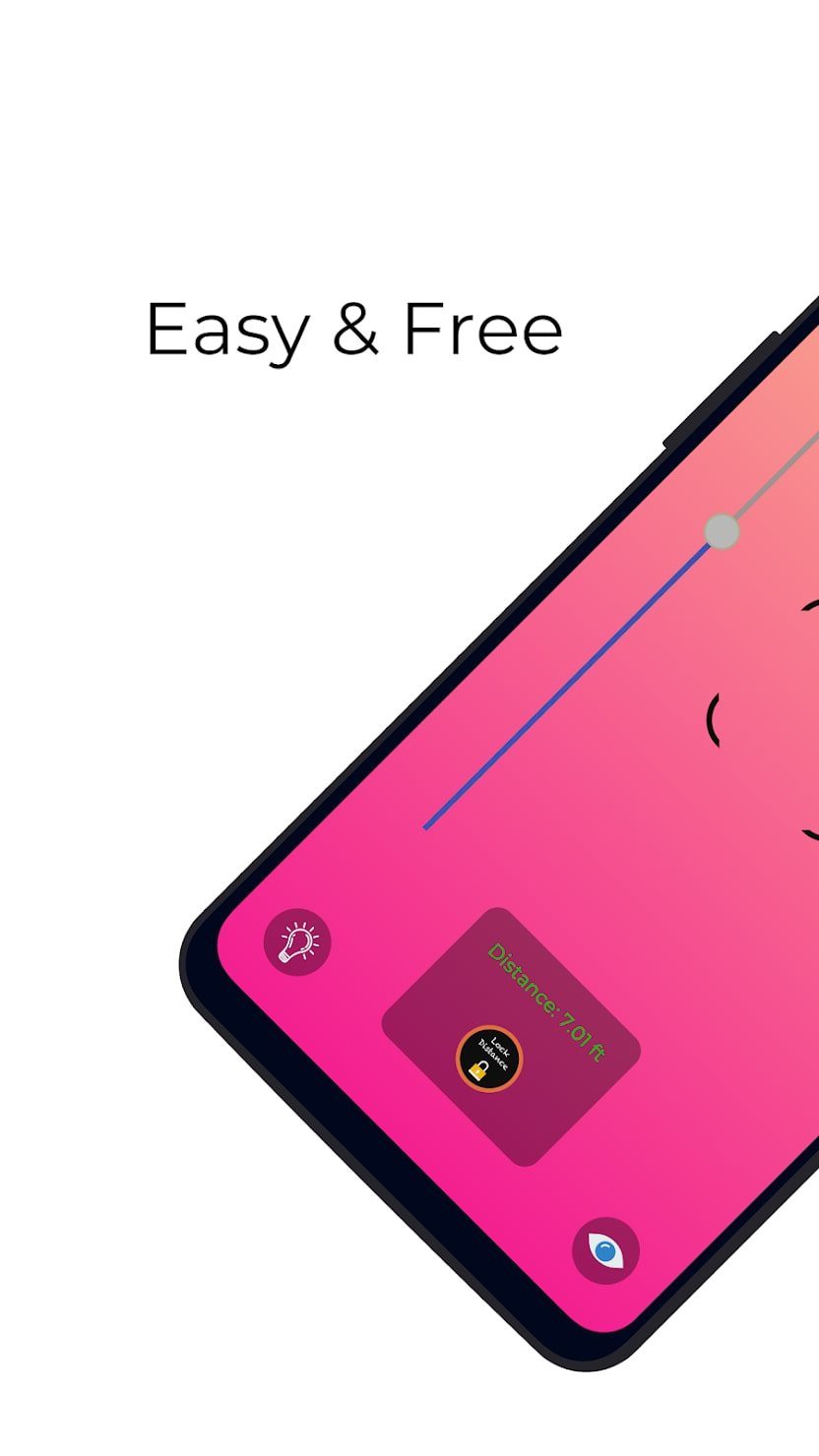 Overall, this application is very easy to use, so even the most inexperienced user can cope with it. And the design and interface of this application will please even the most demanding person.

Manual Distance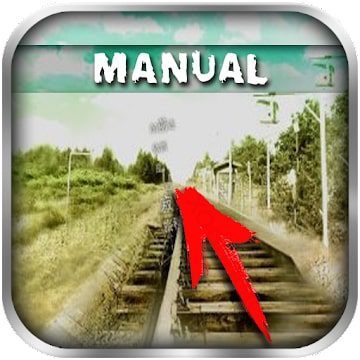 The Manual Distance app, unlike previous ones, is designed specifically to measure the distance to the object you want.
It uses your smartphone camera as well as special built-in sensors to determine the angle. You will also be able to measure the size of your chosen object when you know the distance.
This app is very easy to use. You can find out the distance to the object or the dimensions of the object. One replaces the other, so you need to know the dimensions of the object in the first case and vice versa in the second.
To get perfectly accurate readings, the developers of this application recommend calibrating. This only needs to be done once right after installing this program on your mobile device. It takes only a few minutes.
Users note the pleasant and user-friendly interface of the app. It also has a 5x zoom, which helps you recognize the object of interest more accurately.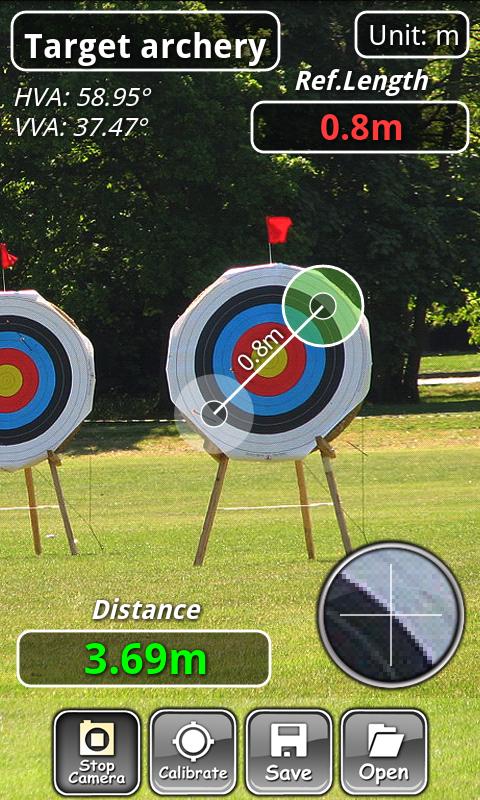 This app uses different units of measurement such as millimeters, centimeters, meters, kilometers, inches, yards, and feet. This is a standard set for a quality application that focuses on measuring distance.
All measurements can be saved in the memory of your mobile device. You can save the data in any form convenient for you. For example, you can make a screenshot where you can see both the object and all the received data.
Saved measurements can be opened again to view, continue measuring, or edit before taken measurements. The accuracy of this application depends mainly on whether your device is properly calibrated, as well as on its correctness. of the initial data, you specified.
Keep in mind that small errors in calibration can lead to inaccurate measurements, so you need to do everything properly at the beginning. The accuracy also depends on your smartphone's sensors.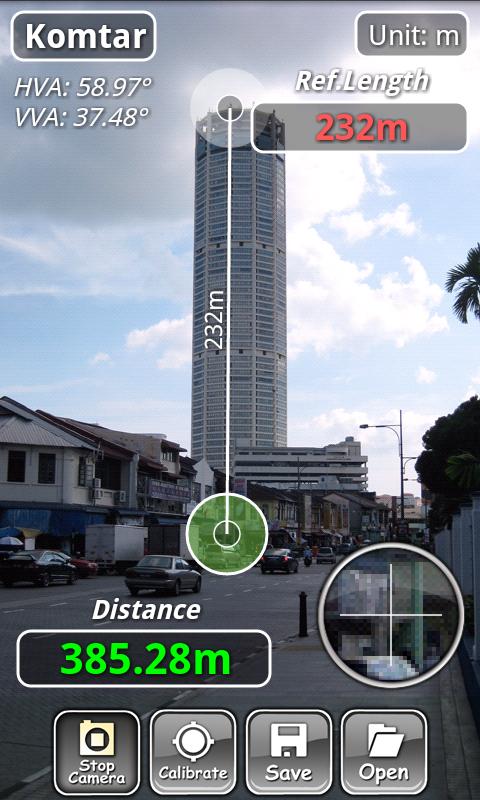 The developers of this app allow you to use this app completely free of charge, which clearly adds to its advantage.

You may also like: 9 Best Speed Radar Gun Apps for Android & iOS
GPS Tools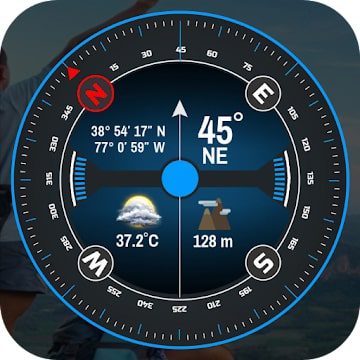 The mobile application GPS Tools is a universal tool for determining the distance to an object.
It has a huge number of useful functions, all of which are based on GPS. But, the important one for this review is the ability to measure the distance to an object.
You will be able to calculate the area of a plot or a house. There is also a special area function for this, which will not only show you the distance to the object but will also give you a grand total.
You will also be able to determine the height of objects. You will be able to save important measurements that may be useful to you in the future in a special section.
Among other important functions of this application we would like to mention the following ones:
Location tags
Speedometer
Compass
Weather forecast
Area search
Different maps and more
This is a very practical app that can come in handy in any situation in life. It also conserves battery power, which will help if you find yourself in an emergency situation. It is also available in offline mode.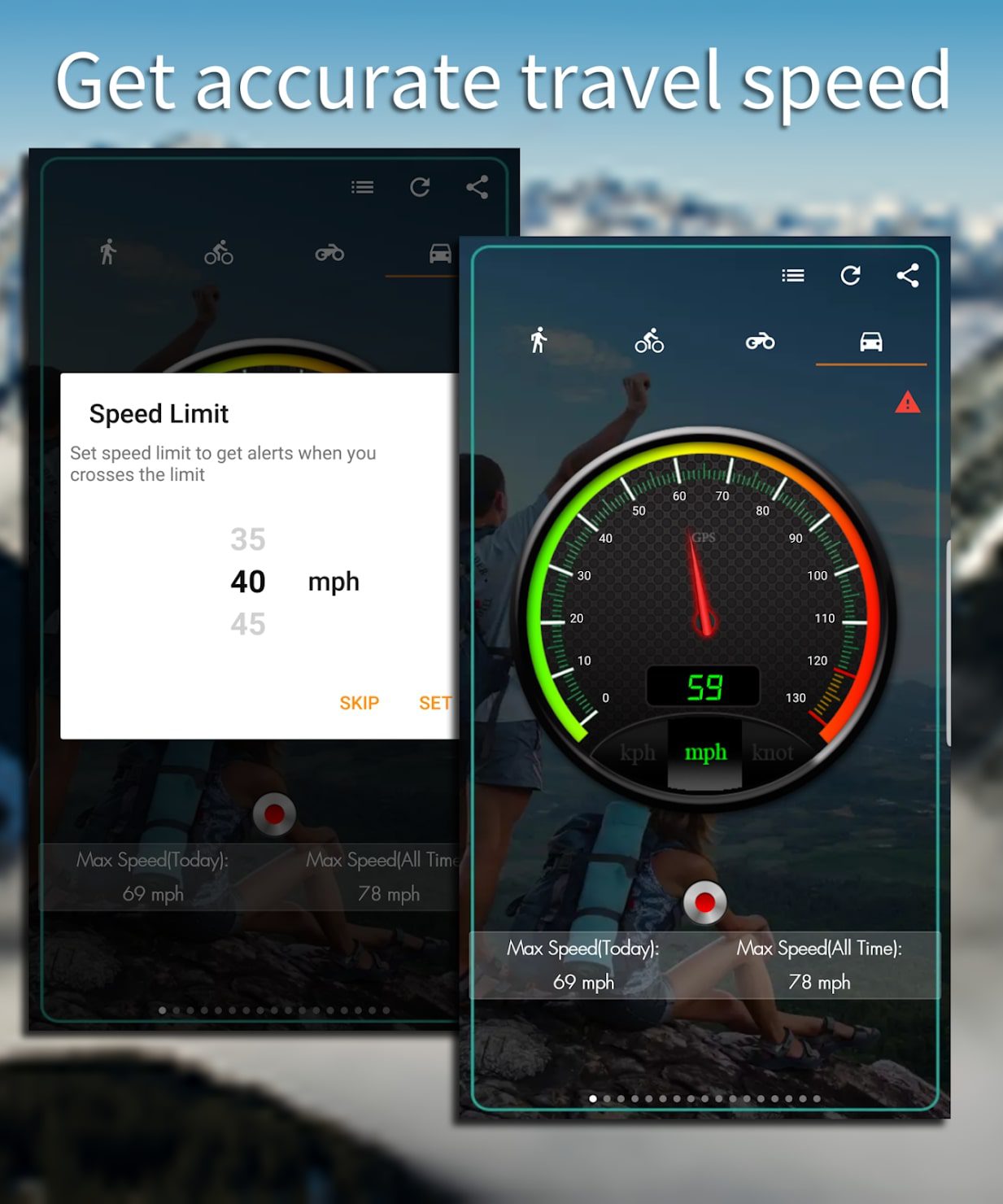 The GPS Tools app has good ratings, so not only can we recommend it, but also other users who have already taken advantage of all the features.