People, who care about health, are on a diet for a variety of reasons. Some check total calories, some forget to eat fruits and vegetables, but if you read this review, the sugar level in food is important to you.
Many apps with different calculators are off the charts. But not all of them are convenient, and it can also be difficult to find necessary food or brands in them. The sugar level is important because its excessive consumption can lead to severe health consequences.
We have prepared for you the 9 best apps that help to quit sugar, among which you will definitely find something useful.
You may also like: 11 Best Sleep Talk Analysis Software for PC, Android, iOS
Sugarfree: Sober Tracker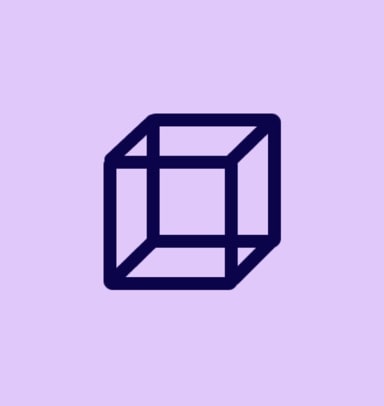 The problem of excessive sugar consumption affects many people of all ages.
For everyone, this product remains practically indispensable, but at the same time, it causes significant harm to the body.
Reducing sugar consumption or complete elimination is hard and needs to be carefully controlled. The Sugarfree app will help you do just that.
This app has many useful features. Here you will track the cyclicality of your restrictions. For example, you can see your progress for a week, a month, or more. The app will motivate you to make new achievements.
On a regular basis, you will receive tips on how to reduce the amount of sugar in your area. This app will inspire you to continue your journey. This way, you will be able to focus on reaching your goal.
You will also be able to track how your health is changing. You will note improvements or deteriorations in your condition. This will help you take stock of your actions and understand what you need to adjust.
Sugar is not only found in various sweets, but also in ordinary foods. Thus, you may not even notice your sugar levels rise to dangerous levels in your body. It is important to distinguish between added sugar and natural sugar, something the Sugarfree app can also help you with.
For those who want to reduce their intake to lose weight, there is also good news. In this app, you will be able to track changes in your body weight. To do this, enter the data in a special section.
The basic functionality of this app is free and available to all users. But, you can also subscribe to the app to enjoy all its features.

You may also like: 9 Best Interval Timer Apps for Android & iOS
7 Days Sugar Detox Diet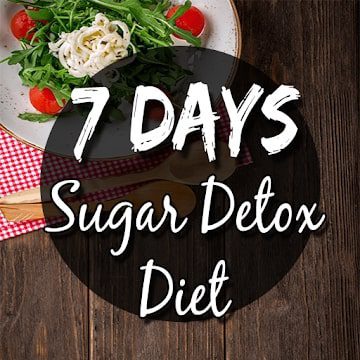 The 7 Days Sugar Detox Diet app will not only help you reduce your sugar intake, but also give you access to a lot of useful information.
You will learn which foods have more sugar, which foods you can substitute, and more. This information is presented as an infographic, making it easier and faster to remember.
The main purpose of this app is to gradually limit your sugar intake. You will be able to develop the habit of eating healthy foods and get rid of sugar addiction.
In this application, you will find a meal plan, which not every similar program can boast. That is, you will not just track the amount of sugar in food, but also get a ready-made menu, in which this aspect has already been taken into account by experts.
If you are used to a large amount of sugar in your diet, then at first you will definitely find it difficult. But don't give up! Replace chocolates with natural sugar, which is contained in all fruits. That way, you can stay on such a diet for even longer, without any breakdowns.
Another feature of this app is that you get a list of foods to avoid. Everything is clear and straightforward here, with no unnecessary information.
This app is easy to use. It is free, which also pleases many users. In combination. With half the weight it gives to your health, we consider it an indispensable part of your smartphone.
Quitzilla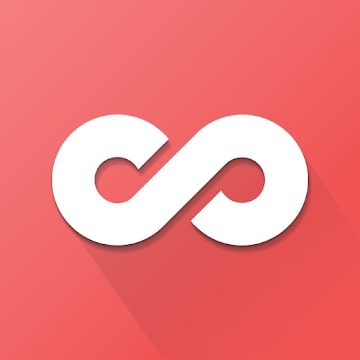 The next app in our review is Quitzilla. Let's note right away that it is not designed specifically to reduce the amount of sugar you consume. But, it is a great habit tracker to help you give up sweets.
Here, we'll tell you how to tweak this app to fit your goal of reducing the amount of sugar in your diet.
The first time you go into the app, you have to choose the addiction you want to get rid of. You'll even be offered a list of the most common bad habits.
If the list doesn't include what you want to get rid of, you can always choose "My Addiction" and customize the program to suit you. This is exactly what you need to do.
Next, you need to choose the type of addiction. There are three in total: money, time, and events. We are interested in the third type.
Once the addiction type is specified, all you need to do is enter the date of the last time you consumed sugar. The app will save this date and start tracking.
There are four main tabs in this program:
Overview. This section shows the "abstinence time" of the habit. In this same tab, you can also track how much money or time you've saved during your abstinence time from sugar consumption.
By the way, if you scroll down – there is another section called "Calendar". This is where the somewhat unfortunate "reset timer" button is located. Clicking on it means that you haven't held back and succumbed to the addiction again.
Motivation. This tab contains two parts: The first is the Age Clock. It shows your age and the number of seconds since your birthday. The second part of the tab is "Reasons to quit." This is the item you need to fill in yourself. It helps you realize why you need to get rid of sugar in your diet.
Statistics. This gives information about your willpower. For example, maximum and minimum periods of abstinence, number of timer resets, "the day you quit".
Trophies. It's simple here – you're given an "achievement" for reaching a certain date.
The Quitzilla app won't do all the work for you. You'll have to struggle to overcome the urge to snap and go back to drinking sugar. But either way, this app is a great helper for those who want to make their lives better.

No More!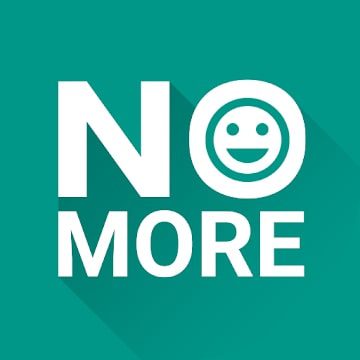 The No More! app will help you get rid of such a common weakness as excessive consumption of unhealthy sugar on a daily basis.
By installing this program on your smartphone, you get access to a huge amount of functionality.
Predominantly this app is aimed at eliminating bad habits such as smoking, alcohol, and similar things. But, we know how to adapt this tool to your goal, and we will tell you about it in detail below.
This application has a rather beautiful and user-friendly interface. It's very easy to use all the tools here, so it will only take you a few minutes to get used to the app.
All your progress will be saved in the application, so every day you'll be able to see the improvement graph, which will help you on your way to your goal. You'll unlock new achievements for each day that you're able to keep from eating too much sugar.
Remember that above all else you are helping yourself and your health. So also mark each of your bad days to see how it affected your health afterward. This is another good motivation to keep going.
Besides, this app will diligently keep you on track toward your goal. You will receive regular notifications with various motivational quotes. This will help you throughout the day and remind you of a goal that you absolutely must reach.
There are a huge number of other interesting features in this app, all of which we simply cannot list in one review. But, some of them are worth paying attention to. For example, you can add the phone numbers of those you trust.
If you want to eat a product in which the amount of harmful sugar is higher than the allowable amount, you can quickly call the number you have added. Thus, you can get the necessary support and guidance.
It's also worth noting that this app has a privacy feature. This means that you can set a password that only you will know. So, if you are afraid that someone will find out about your failures, you can be sure that with this app this will definitely not happen.
All in all, this is a great app not only for reducing your consumption of unhealthy sugar but also for solving other problems. We are sure that thanks to it you will be able to improve your nutrition, which means you will be able to cope with other bad habits as well.
You may also like: 11 Best Anatomy Apps for Android & iOS
SugarStop Challenge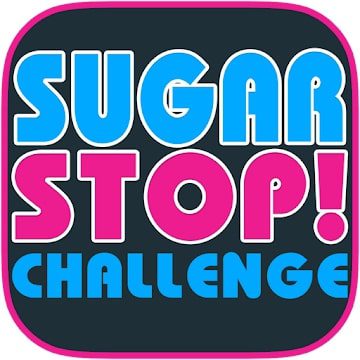 Choosing a certain period of time to achieve your goal is the most common way to fight bad habits. The time frame can be anything, but 21 days, a month, or two months are considered the most effective.
You can even start small and continue, increasing the time frame until the bad habit is completely gone from your life.
Sugar consumption is no exception to this rule. This is what the SugarStop Challenge app is based on, which we will tell you more about.
This app will help you determine which foods containing unhealthy sugar should be eliminated from your diet. If you promise yourself that within a certain period of time you will completely forget about this food.
You can share your promise with friends, to further eliminate the possibility of failure. Here you can track your personal progress, while also seeing how many days and even hours are behind you.
If this method is very difficult for you and you think you're not going to succeed anyway, don't despair. This app also has unique hypnosis sessions. There are five of them in total.
They are aimed at convincing you to give up foods that contain unhealthy sugar. For example, chocolate, sweets, and sugary drinks. A special feature of this app is the presence of a "panic button". Press it if you have an irresistible desire to eat a harmful product.
So you can go through a ten-minute session of "suppressing" your desire. Also, here you will get a lot of different tips and ideas that will be useful to you in such cases.
In order not to go this hard way alone, you can invite your friends. You can do this right in the app thanks to the Facebook integration. In addition to your friends, you can also get support from people around the world who also use the app.
This app, as well as the ones in our review, will be a great helper for you if your goal is to eliminate sugar from your diet. Each app has its own exceptional features. All you have to do is choose the one that is right for you.

Quit Sugar by Life Ninja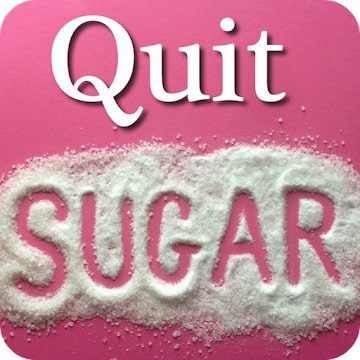 The Quit Sugar by Life Ninja app contains a huge number of different tools and tips to help you reduce the amount of sugar in your diet. It's so versatile that it's impossible not to get results with it.
To learn more about all the features, you definitely need to try to use them all yourself. But here we will also tell you why you can definitely achieve your goal thanks to it.
To begin with, the app will set you a certain period of time during which your sugar intake will be limited. This time frame is 8 weeks and is one of the most effective.
You need to select the goals you want to achieve. There are several categories presented here, among which you will be able to find a suitable one. You can also create your own category.
The application is very easy to use. The foods that contain unhealthy sugar are divided into groups. You will be able to find out which foods have natural sugar and which have added sugar.
This way, you won't need to completely eliminate sweets from your diet. Don't eat unhealthy foods, and you can keep healthy sugar in your diet. Use a list of alternative foods with which you can replace unhealthy foods in your diet.
Every day you will record your progress. It is very easy and quick to do this. All the history of changes and data you make will be stored in the app. It will also be visually displayed on a graph that will give you all the information you need in detail.
This app uses a special system of marking achievements, which resembles a traffic light:
green indicates the achievement of the goal,
yellow indicates some improvements,
red indicates that the user has not yet reached the goal.
Include all the data that speaks to your progress. Weight, well-being, and mood all tell you your progress and will allow you to make changes to your plan if they are needed. You'll also be able to track your progress on a special page. This will be a great motivator for you.
You will also track changes in your mood. Giving up sugar is not easy enough. This is important to keep in mind. Your condition will change every day, so maintaining a good mental state is integral.
The mood rating system is also based on the principle of a traffic light: green is good, yellow is average, red is bad. More often than not, people who give up sugar and thereby improve their health, notice that the color green in their chart more than others.
Also a special section "Why you should quit" will help you with keeping your condition normal. Here you will find tips and other useful materials on how to stick to a healthy diet, psychologically speaking.
Quit Sugar is a really good app for normalizing your nutrition, as you can see for free.

Sugar Free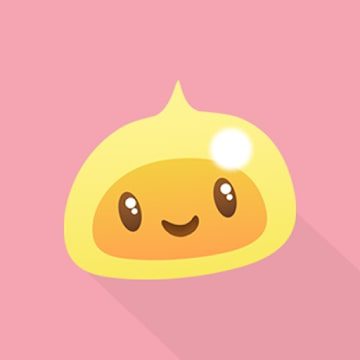 If a serious approach with charts and lots of text is not for you, the Sugar Free app will be a great choice.
Straight away why with the main feature of this application is the gameplay of tracking your process. You will get an unusual SugarMan that will live in your smartphone.
The point is that it will grow as long as you don't eat sugar. That is, it is as if you are giving all the sugar to your virtual friend, so it grows and you reduce the amount of sugar you consume. It's great motivation, and it's also visual.
The bigger your SugarMan is, the stronger you become. All you have to do is answer the question "did you eat sugar today".
A special calendar will help you keep track of your progress on specific days. A section with useful information will tell you why sugar is bad for your health and what you can replace it with.
Besides, this program has a nice design and user-friendly interface that stands out for its simplicity. You can even change the background color of your SugarMan. So, you will not get bored using this application. You will definitely be able to give up sugar and improve your health.
That Sugar App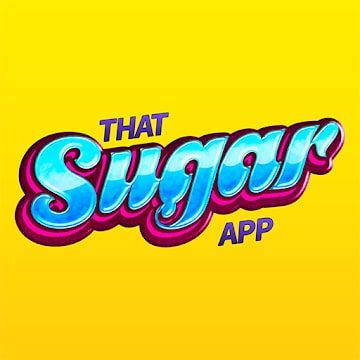 That Sugar App is also designed for your chosen goal, but it has different functionality from its counterparts. It is suitable for personal motivation and progress tracking, and for controlling what you eat.
This app provides reliable numbers that show you how much sugar is actually in the foods you need.
It graphically displays the amount of sugar so you can clearly see how many teaspoons of sugar are in a given food. You can add these to your daily count to keep track of all your intake more accurately.
An important feature of this app is the ability to scan the barcode of the product you want to buy. The app will tell you how much sugar it actually contains.
You will then be able to add these products to your diet. If you have added sugar to your own coffee, for example, the "Manual" feature is something you need to use.
You'll be able to share your results and accomplishments with your friends using Facebook. They will also be able to join the whole and improve their health.
It is also worth noting that this app takes into account the "total" amount of sugar. That is, it will tell you about the hidden sugar of the product, which is not listed on the packaging.
Fruits and vegetables that contain natural sugar are excluded from this app. Their consumption is important for maintaining health.
Sugar can even be counted for various drinks, including alcoholic beverages. To do this, use the search within the app. This application can be combined with the trackers we told you about above. So you can achieve even better results.

You may also like: 9 Best Apps to Remove Glare from Photos on Android & iOS
Sugar Mon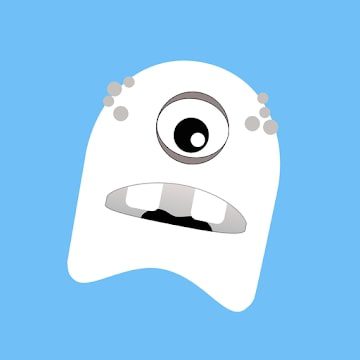 Above we have already written about added sugar, but now we want to dwell on it more.
The next app we would like to recommend to you is Sugar Mon. It specializes in this kind of sugar, which is not natural at all.
With this app, you can scan the bar code and find out all the details about the composition of the product or drink.
Manufacturers replace the added sugar with different names that you might not have known about before. There's also a special FoodDex section where you can save the products you've scanned. You'll have quick access to them in the future so you don't have to scan again.
Now for the fun part! This app has a game element to it. After scanning foods that have added sugar, sugar monsters will appear in the app. There are a lot of them and they are all different.
The more products you scan, the more monsters you unlock. This system motivates you to scan more products and collect more monsters. So you won't forget to scan the next potential purchase in the store.