The music game genre to which Beat Saber is dedicated is widespread among players of all platforms. Especially a large number of fans can be found among the owners of mobile devices. The gameplay of such games is quite simple but drags on for many hours of play.
Especially this way of entertainment will be appreciated by music lovers, that can't live a single day without their favorite songs. Try these best mobile games like Beat Saber in 2023, which are not inferior to their original.
These best quick reaction games to play online will help you to develop all the necessary skills to win the games aforementioned.
Rhythm Clash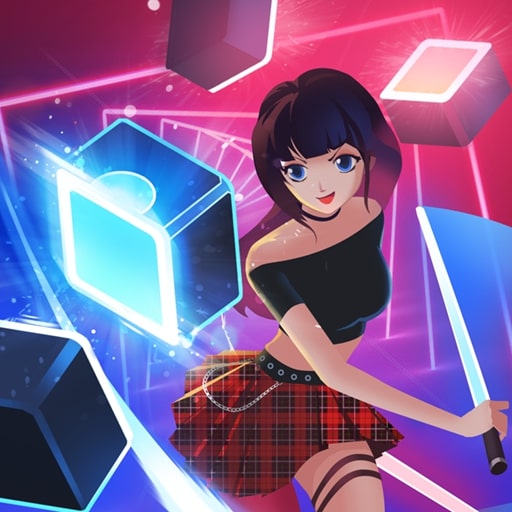 Rhythm Clash is a game in which you have to hit the cubes while being wary of foreign objects in the way, which can destroy you.
Your task in the game is for the blader to start dancing, cutting cubes, and dodging foreign objects. Here you must learn to feel the rhythm.
Listen to the music and hit the beat on the cubes. Enjoy the graphics of the app and the incredible bright special effects.
To start the game, you need to choose your favorite song, then you should press your finger on the screen and cut the cubes. In the process, you can get bonuses by doing the actions correctly.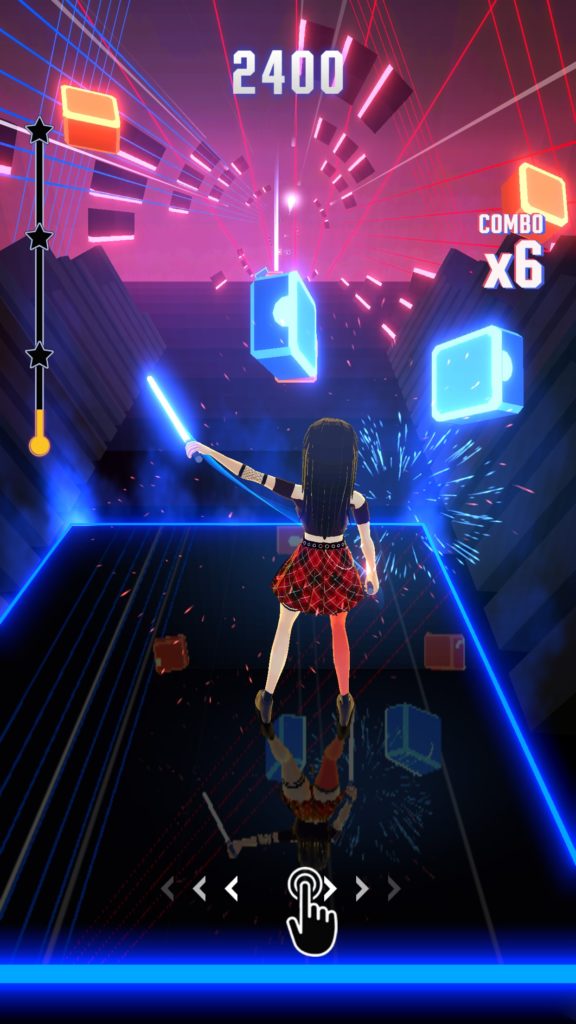 It's no surprise that newcomers love the program because the gameplay is awesome. Challenge your friends and have fun together. You will be able to pass a lot of levels, enjoy and have a good time here.

You may also like: 11 Best Realistic Simulation Games for Android & iOS
Beat Slash: Blade & Saber Song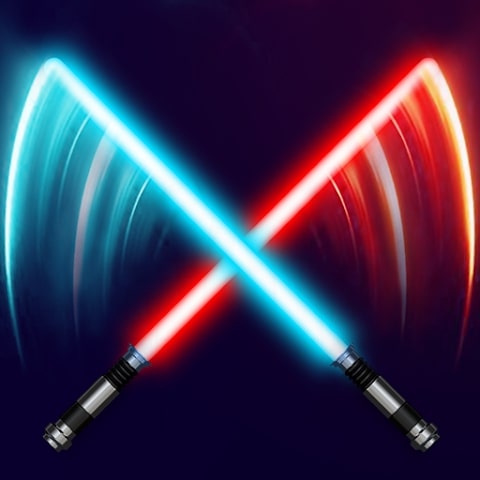 The new music app Beat Slash offers a large library of music to which you can play a fun game. You'll have to smash the dice and you can't hit any foreign objects.
To play, you must be connected to the internet or use in flight mode with restrictions on music selection.
In order for the game to start, you must choose a song and start chopping dice in your path. Besides, choose a weapon such as a saber, or dagger to split the dice with great speed.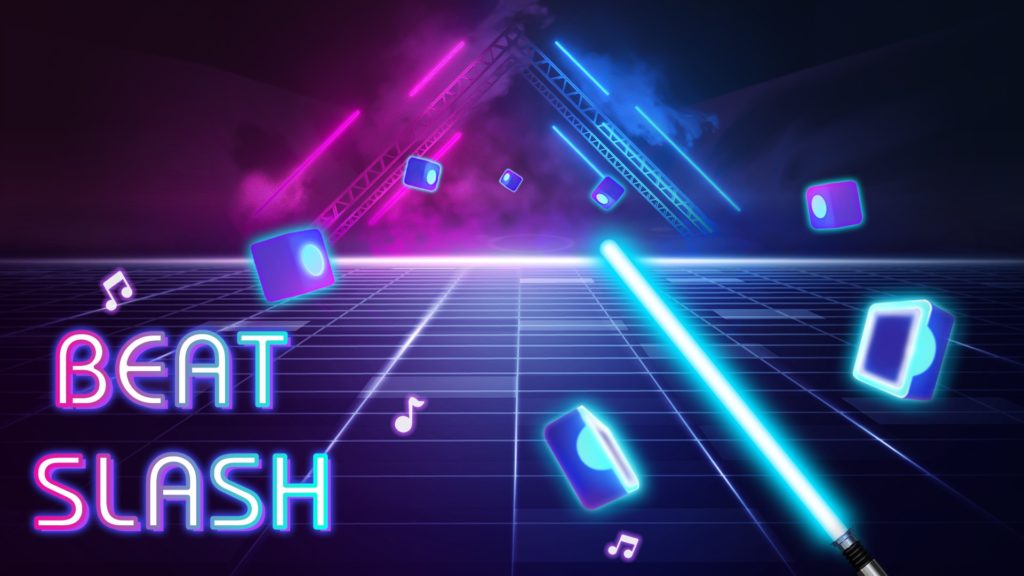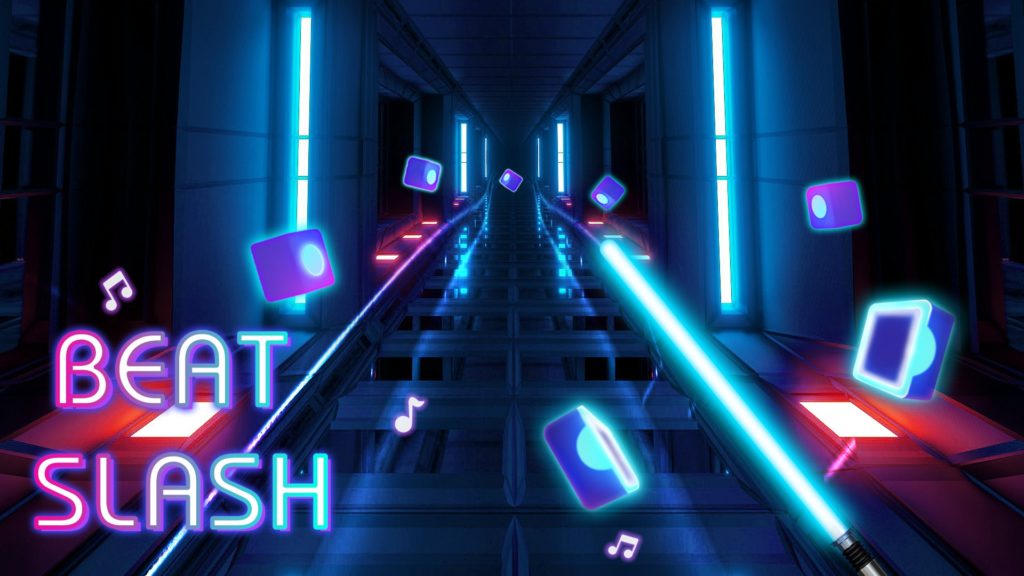 Beat Slash includes a large variety of music tracks, such as moving, and piano songs, from movies. What's more, the game's effects and graphics are sure to amaze you.

Beatstar – Touch Your Music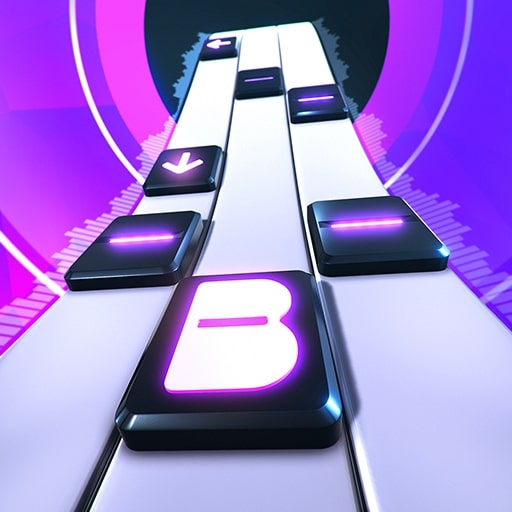 Beatstar is the latest game that allows you to play rhythmic music. There is a huge selection of music here, turn on your favorite and play.
You need to press your finger and master hitting the notes to dynamic tracks. Don't forget that you need to feel every tap at the tempo of the playing track.
You'll have the opportunity to discover new music by your favorite artists as you progress through the game. Moreover, share tracks with your friends and amaze everyone with the achieved record.
Besides, complete various tasks set high goals, and achieve them, so that you will soon be at the top of the leaderboard.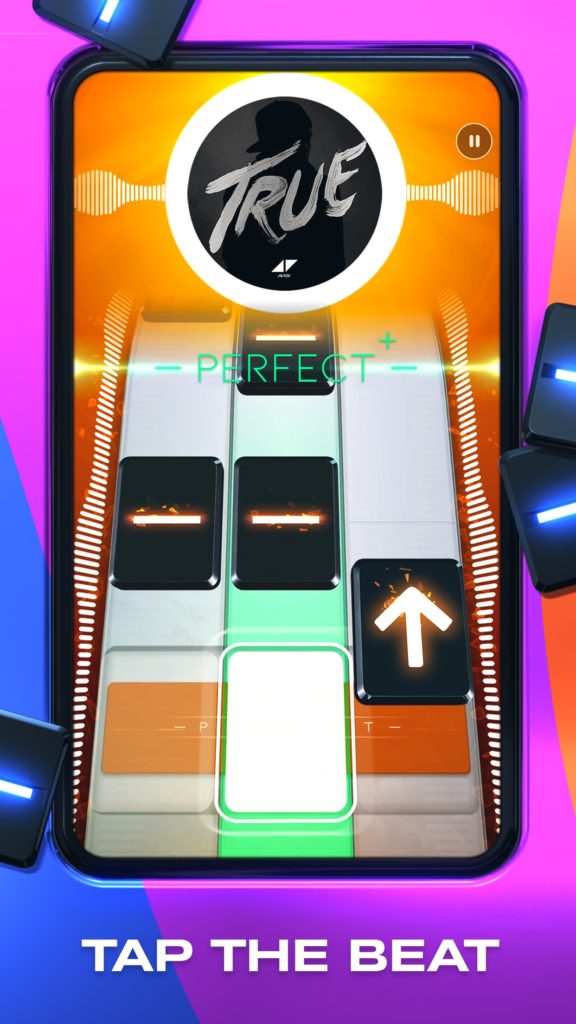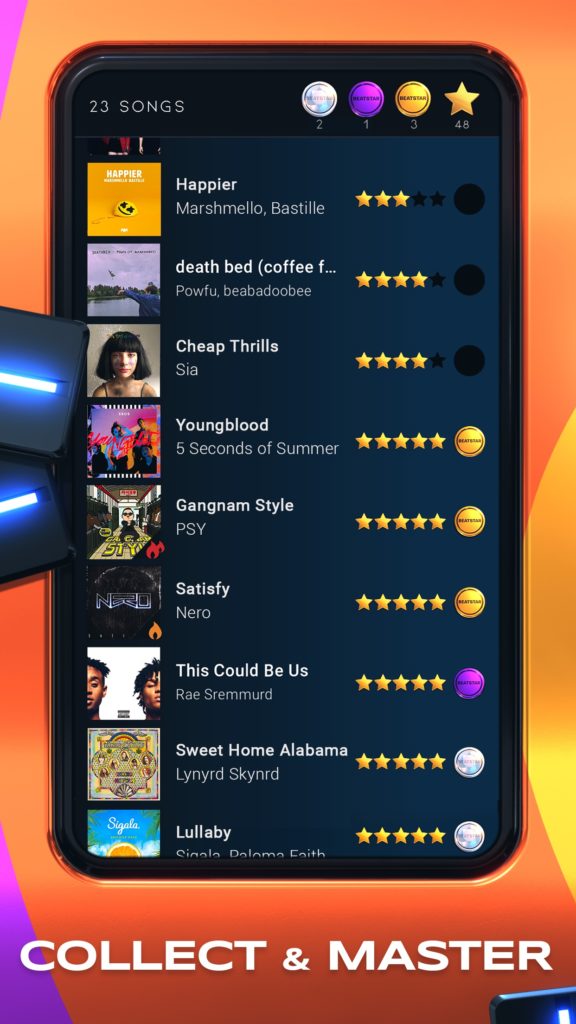 Beatstar requires a network connection. If you have any questions, you can contact the support of the app. Install the game and pass it with pleasure.


Beat Blader 3D: Dash and Slash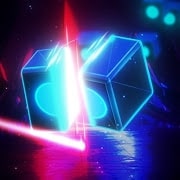 The fascinating game Beat Blader 3D presents a musical battle involving rhythm and stunning music. Plunge into the magical virtual world and make a fascinating journey.
To begin, choose a song and a character from the game's presented ones. Then move your finger from side to side across the screen, preventing the runner from hitting obstacles.
The game has many advantages. Here you will find a large collection of characters and sabers. The graphics of the app are as bright and pleasing to the eye as possible, accompanied by a 3D effect.
Moreover, you will be able to make your own remix of the songs thanks to the pleasant sounds of cutting dice.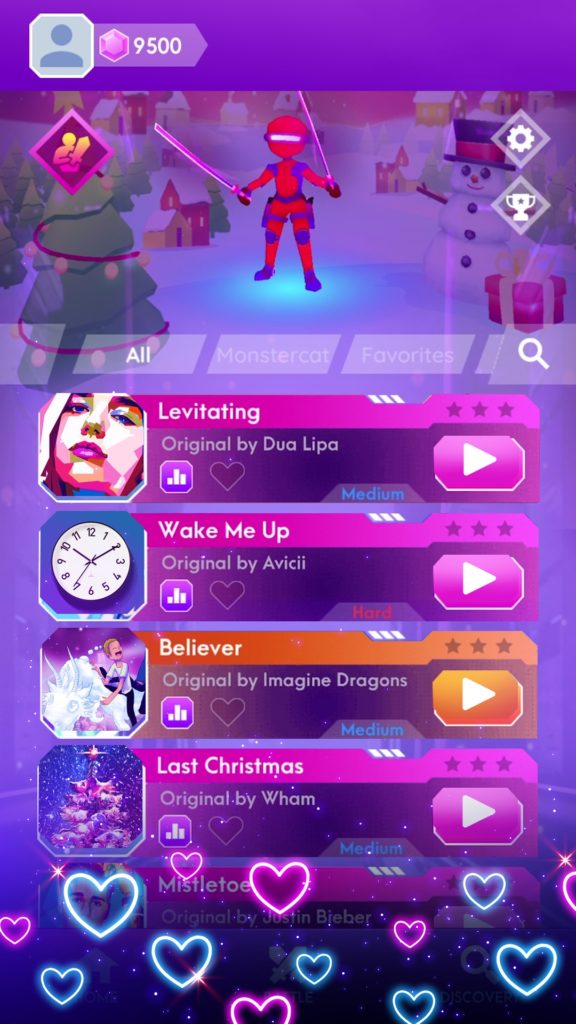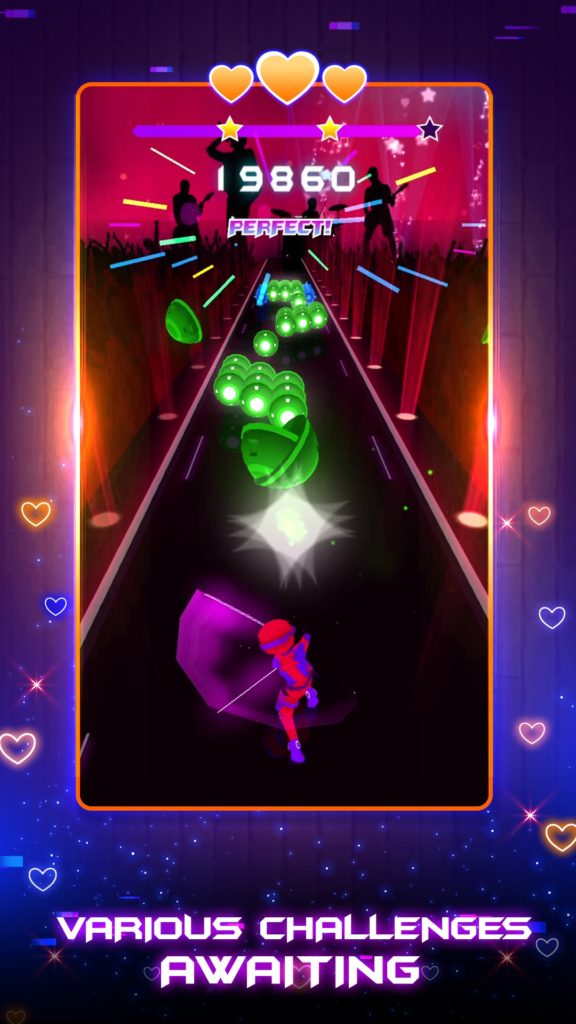 Interact with the songs and discover new styles. Get unforgettable feelings and experiences while passing this arcade.


Beat Blade: Dash Dance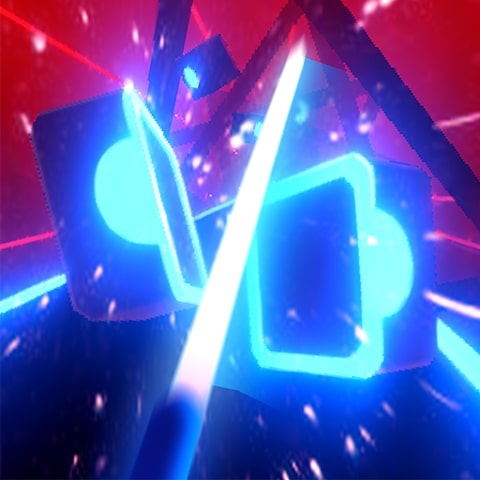 Beat Blade is an app with dynamic music and neon lighting for a block-smashing game.
You need to drive your finger left or right across the screen without hitting the traps. Practice and pass to the final point.
The game is as easy to control as possible. You need to choose a song from the offered options and start controlling the hero with a saber, hitting the blocks.
Beat Blade has a lot of nice features. Each road you are going to play has its own unique colorful design, here is an unbelievable number of songs for different tastes.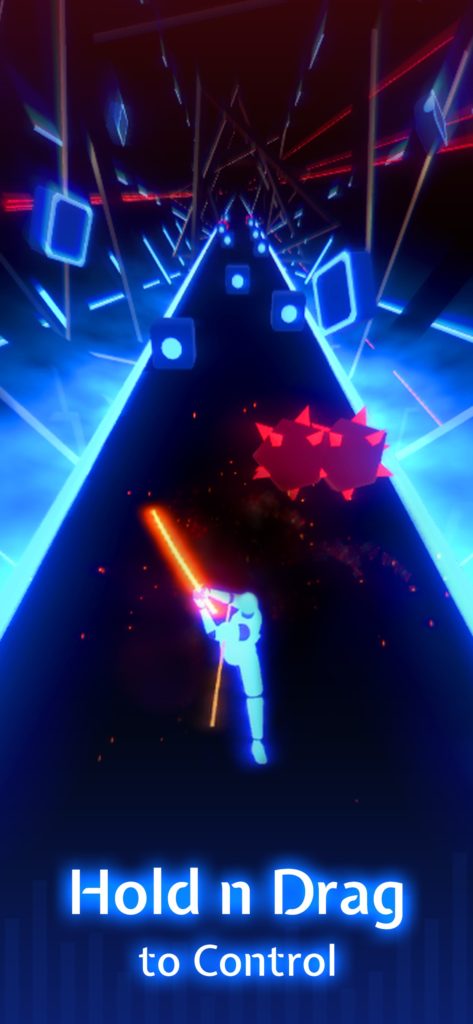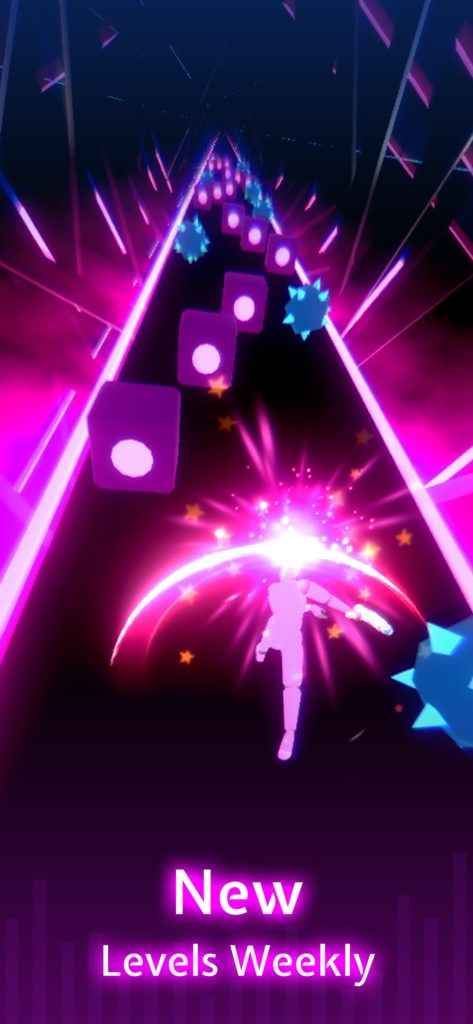 You will be able to share your achievements in the game through your Facebook account.


You may also like: 9 Best Skee-Ball Game Apps for Android & iOS
Cyber Surfer: Beat&Skateboard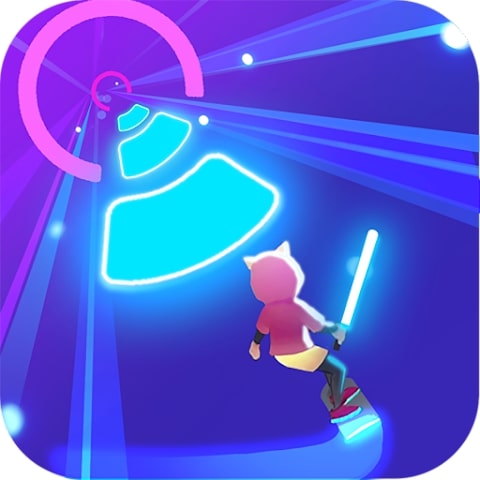 Cyber Surfer is an exciting app full of music and fun with a skateboard and sword.
Do you love music? Do you want to hear your favorite artists and have a great game at the same time? Then this program is for you.
All the songs you choose will be saved on your smartphone.
The game interface is user-friendly, you have to move your finger on the screen and try to get into a ring of a certain color.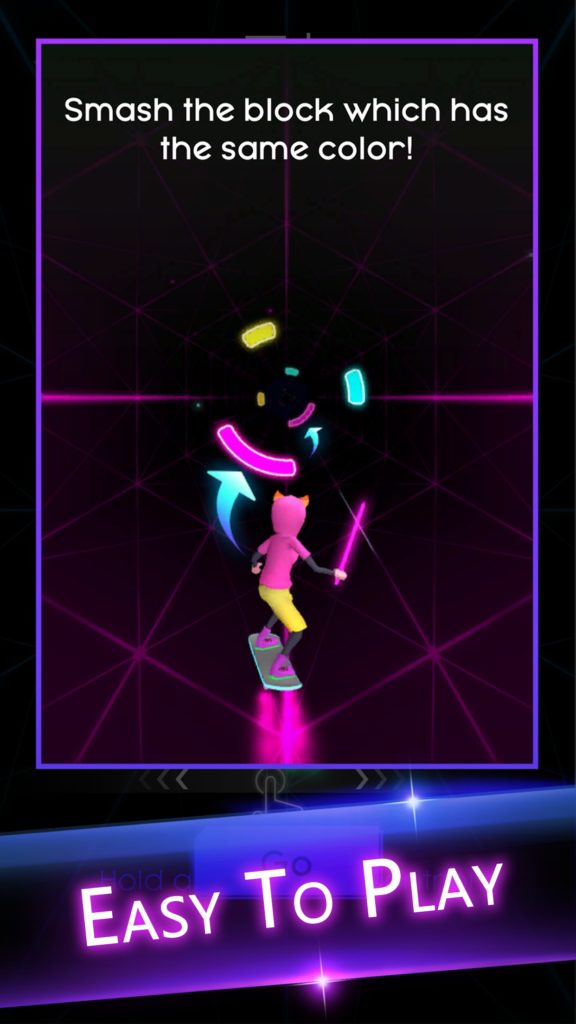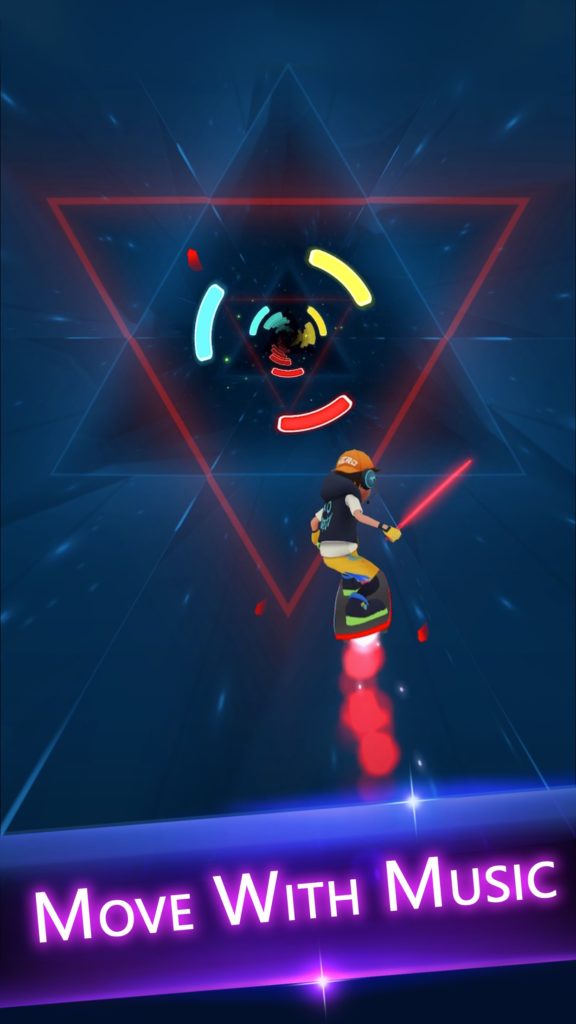 Change your equipment to get the highest score possible. Play Cyber Surfer and relax while listening to your favorite songs.


Rhythm Taichi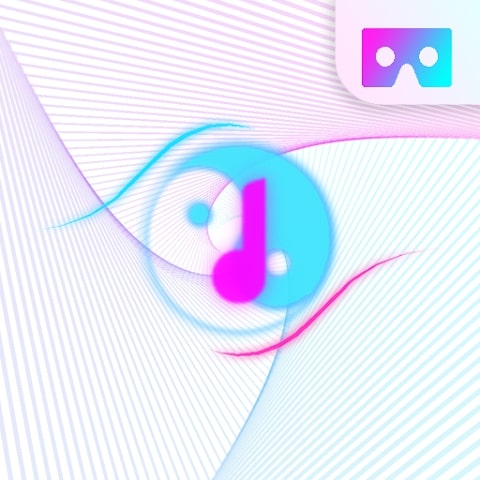 Rhythm Taichi is a game in which you have to control an object and pass certain trajectories.
The app is comfortable to use, it allows you to control the game smoothly, and the system reacts quickly to your actions.
You will be able to play with yourself and with players from other parts of the world. At the end of the round, the results can be entered in the table and thus see the winner.
Moreover, there is an interesting function of adding songs to the game. Rhythm Taichi uses the effect of virtual reality, you will be able to immerse yourself in this atmosphere.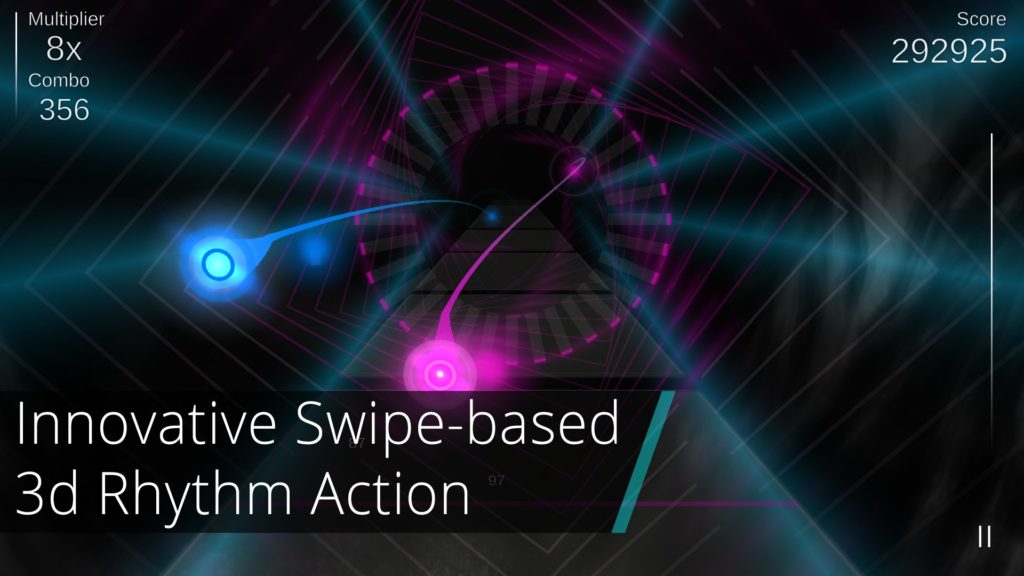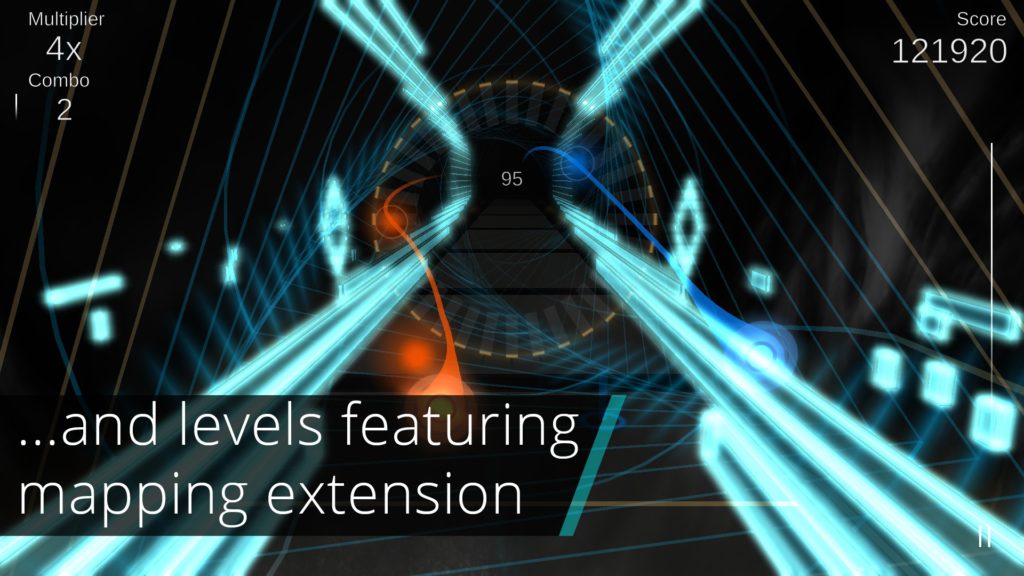 It is worth mentioning that you can play the game on any device. You also need a network connection to interact with the game.

Sonic Cat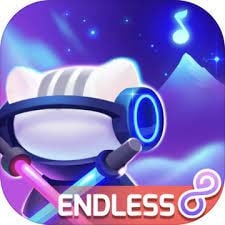 Sonic Cat is an app with rhythm in the music and enjoyable gameplay. Would you like to play a dynamic game for your favorite track? If so, then you will adore this program.
Choose a song from the proposed list and then hit the dice, aptly aiming at the point. Be attentive and careful.
Sonic Cat is endowed with pleasant enough features. The game has several types of controls, there is a large library of sounds, where you can choose what you really like.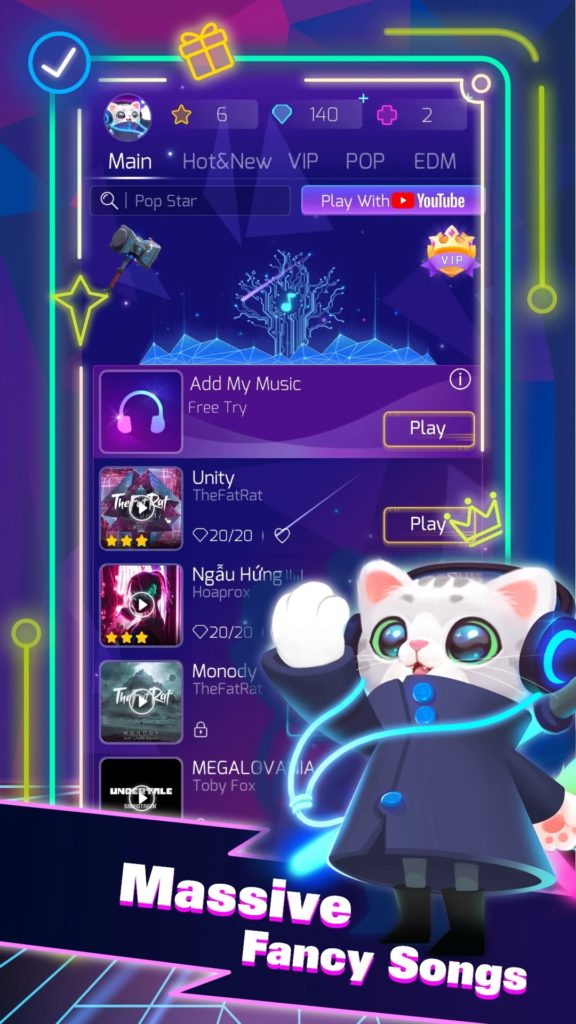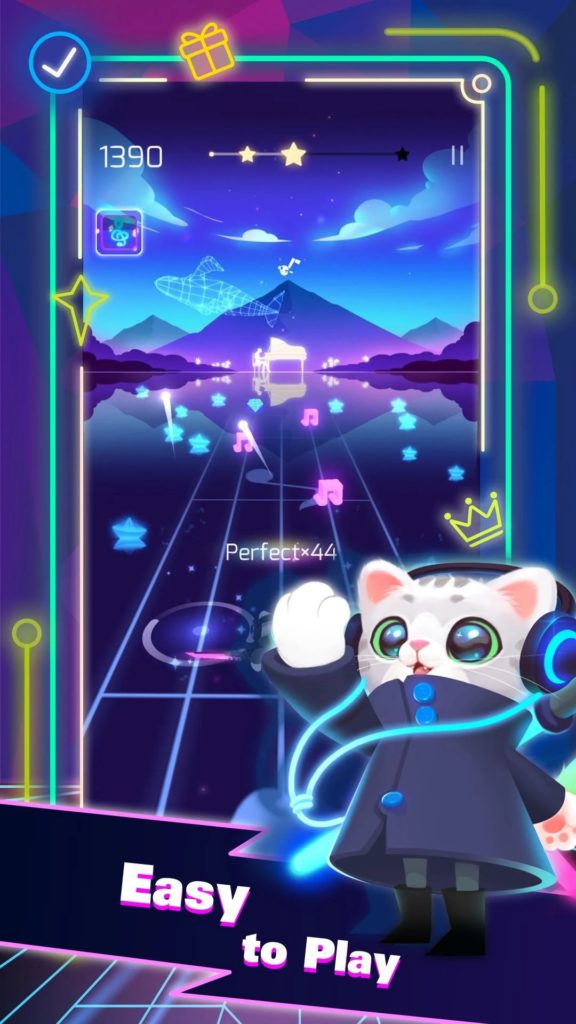 Also, each level is endowed with an attractive design. The choice of equipment is great. The game combines music, style, and speed. Try to play Sonic Cat and you won't be able to stop.


You may also like: 21 Best Creature Collecting Games for Android & iOS
Beat Stomper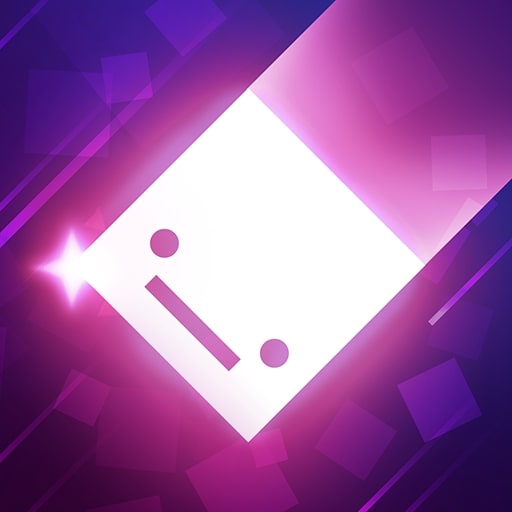 Beat Stomper is a game with bright music, dazzling neon lights, and geometric shapes.
This game pleases players with its unusual design. You will have to control the squares with pleasant music.
If you want to relax, then choose gray shades. If you have a cheerful mood, then make a choice in favor of bright colors.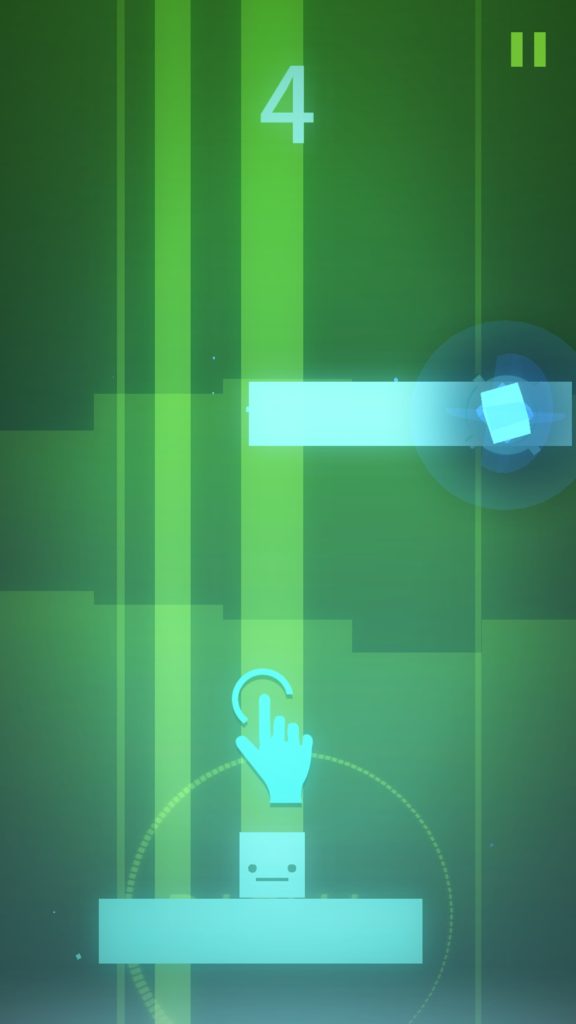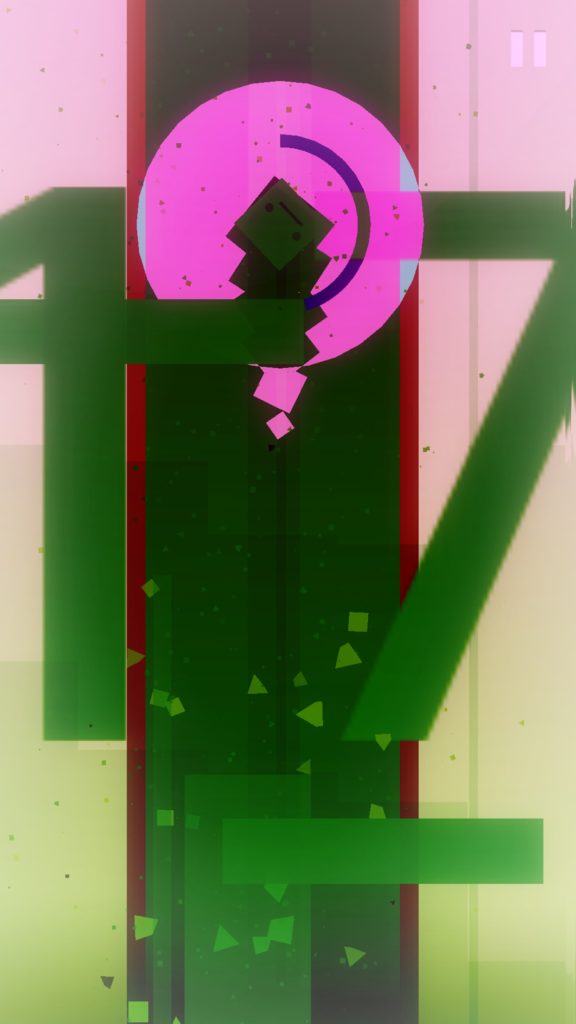 Also, the whole process adjusts to the music you choose. All of these features are a great confirmation of the many positive features.