Have you heard of Flappy Bird?
There is also a retro game called Mabinogi, – and it has something similar to this game – the authentic idea, the vibe. More games like Mabinogi can be found in this article.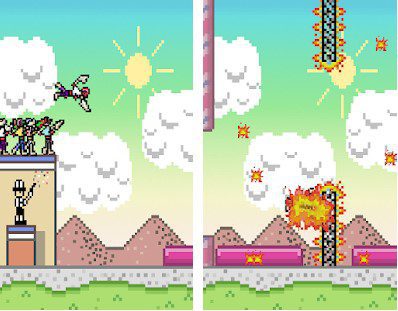 Yeah, we do not like the birds here too! Welcome their destroyer and successor Flappy Freaks by Christian Eugehio.
Who needs Flappy Birds now, we tired of them long ago! Let us flap with some freaks. They are our Ikaruses, they are the flapping birds of our time.
The goal is to flap. You gain control of a young freak with wings attached to his hands, one among others who compete for the glory who flies the furthest. Flap by tapping on your screen.
Flight of your freak through the obstacles, tap on your screen, just do not tap it to the breaking point. It won't be easy believe me.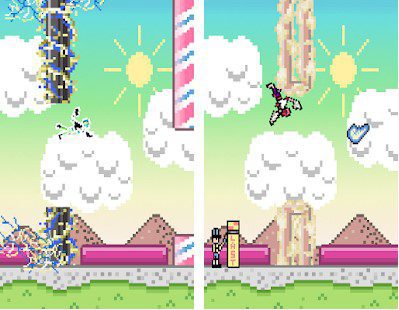 This is a game with nice a simple flashy 8-bit graphics and enjoyable animations for example when you hit the obstacle you not just lose the game but you crash the obstacle with a sound, so nice and good.
In order to have a more cool time playing fun and interesting games, you can also explore games like Banished.
Flappy Freaks won't be easy for newbies, it presents challenges and has a weird trait for making you play more and more so it's extremely addictive. And most important it is endless, you will never finish it so play Flappy Freaks forever at school, at work, at home. Flappy Freaks is for all.